Hey and welcome to issue 17 👋
Today on Sunday it is time for the European election here in Austria. I recently had a discussion with a friend about the fact that "voting" brings nothing and nothing changes afterward. Statements like these actually make me angry. Having the right to vote and ultimately using your voice is now more important than ever. You are voting for your future, your freedom, and your climate. So make your vote count! 🇪🇺
If you have recommendations or feedback, drop me a mail or a tweet. For now, enjoy the newsletter! 😊🙌
---
Apps, Tools, Software
Auto-summarize any online article into 5 key sentences using ML APIs. Just paste a URL of any website. Save time. Read the important.
Zenkit 3.0 is a new way for users to share their work online with published and embedded collections, a documented API, new integrations, brand new mobile apps, and more (for free!)
PixelSnap 2 is a macOS app that makes it super easy for designers and developers to measure anything (seriously) on their screens. Completely rewritten from scratch, the new version is up to 2x faster and provides a truly magical experience.
For anyone creating content on a regular basis, Frase helps you research faster so you can focus on creativity. A tool to optimize your content for search engines based on topics, popular questions, and more.
---
Goods & Gadgets
It's yellow. It fits in your pocket. It's got a beautiful black and white screen. It's not super cheap, but not super expensive. It includes brand new games from some amazing creators. Plus it has a crank.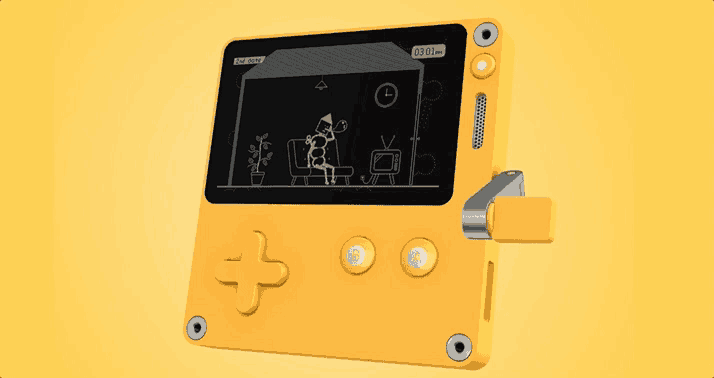 Pocket Sky works just like the sun: It uses soft blue light to suppress the production of melatonin, the sleep hormone. This is the most natural way of enhancing your wakefulness, performance, and well-being in only 20 minutes a day.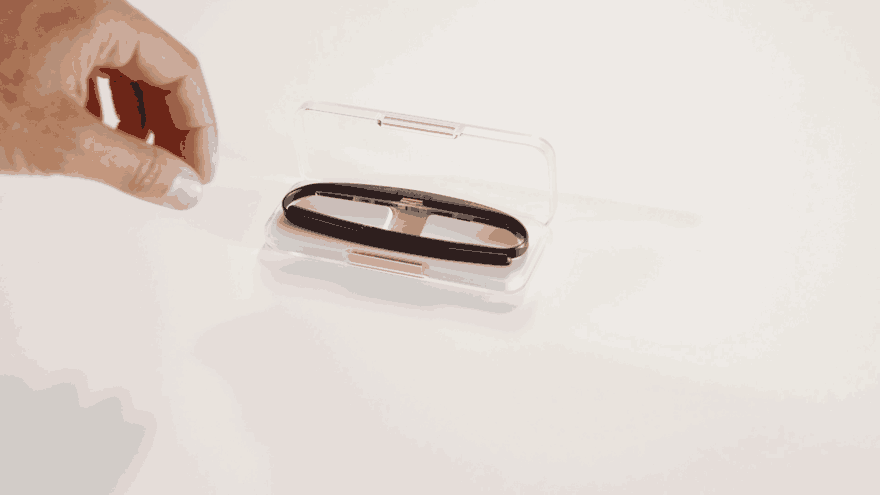 ---
New Resource
OneClickClip is a stock library of animated GIFs. Personal and commercial use, freemium (free as long as you give attribution), updated weekly-request, or upvote next GIF.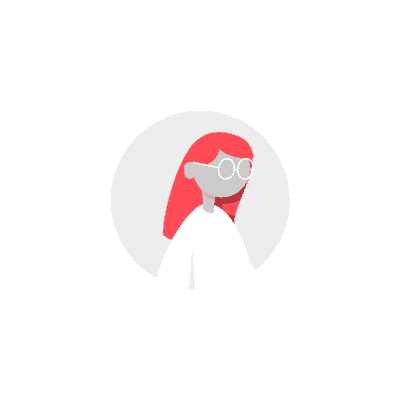 ---
Read On
→ Micro Design Systems – breaking the monlith  – "Designers love to talk about a single source of truth. A singular, universal solution that forms the foundation of everything we do. A pervasive, all-encompassing system."
→ How a UX designer created a Capital One chatbot so good, some people want to marry it  – "After transitioning from journalism to user experience design, Steph Hay found herself at Capital One helping to create an AI assistant that customers would end up loving so much, one invited it to Thanksgiving dinner. "Eno" is the first gender-neutral AI assistant in banking, bucking the trend among companies to render smart assistants female."
→ The world needs a tech diet; here is how designers can help  – "It's time we bridge the gap between feel-good Design & Ethics panels and the work we do every day as digital product designers. If you use digital products on a daily basis, you've probably noticed the proliferation of dark design patterns that try to manipulate you to engage further, deeper, or longer on a website or app."
→ Weighing the Risk: Be Open to the Outcome, Not Attached to It  – "One of the truest markers of adulthood is that you can come up with a plan and stick to it. It's a sign that you're thinking ahead, that you have a good sense of what you need to do to get where you want to go."
---
Typeface of the week
Everett is a contemporary and versatile grotesque typeface that features an organic drawing and a particular digital flavor. Strong typographic details add a high tension while keeping a reading comfort, finding the right balance between a font that is graphic yet fluid. The typeface was initiated at ECAL, evolved since then, and is currently still in progress. Posters from the first version are available through Draw Down Books. Everett is available on request. Further information is available in the specimen. See also Fonts in use for early applications.