Newsletter
Creating habits & A design app that works the way you do
In this week's issue of Creativerly: Organize your tasks in the way you want, privacy-friendly analytics powered by renewable energy, offline-first kanban app, and a lot more.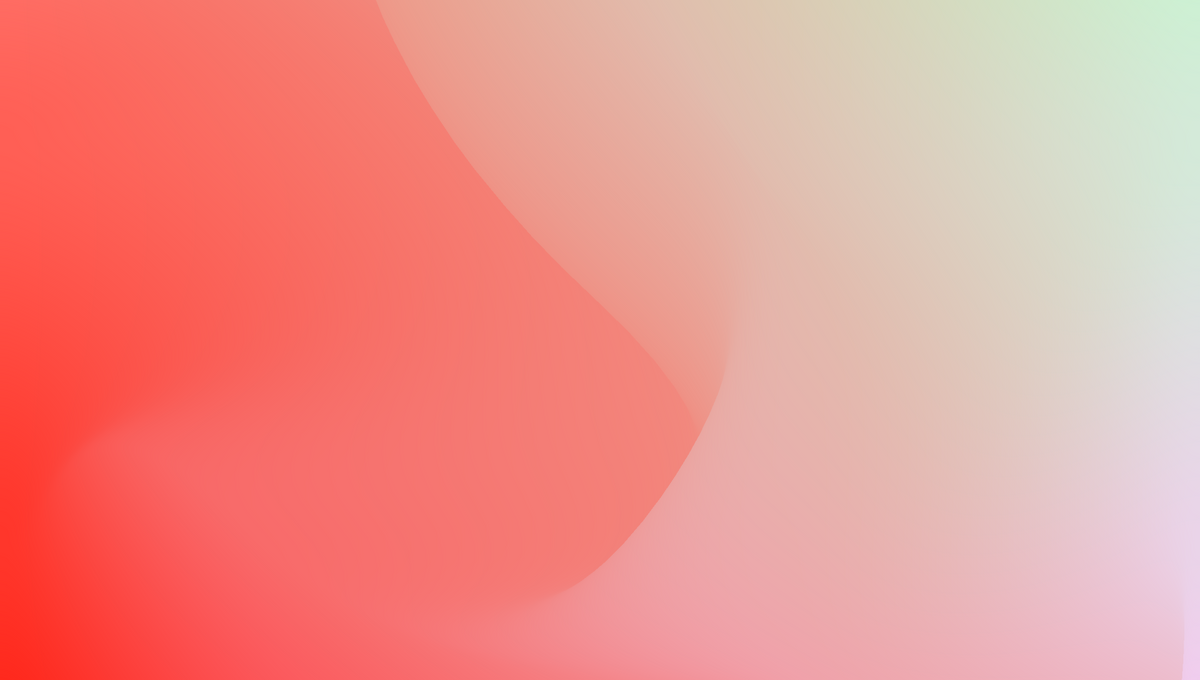 You are reading Creativerly, the weekly digest about creativity and productivity-boosting tools and resources, combined with useful insights, articles, and learnings from the fields of design and tech. The newsletter built for the creative community.
---
Hey and welcome to issue 101 👋
Last week I celebrated a little anniversary as I published the 100th issue. That means, that I publish Creativerly for two years now. I love to see how I created a habit, and how the process of writing and curating Creativerly is now deeply integrated into my day-to-day life. It even does not feel like working on a side project, since the whole process is just simply part of my life. Since I realized that, I decided to start working on a new side project, to keep pushing and challenging my creativity.
I gather all my ideas and write them down. In a situation like this, where I would like to start working on a new project, I always come back to my list of ideas, and go through all of them.
So, over the upcoming few days I will decide on which projects I will work next. Do not get me wrong, I will surely keep writing and publishing Creativerly, I will probably keep working on Creativerly for ever. But, since the whole process is just deeply integrated into my working hours, I just want to add like one or two hours of deep work every week, to focus on a new side project. You guys will be the first to be informed what the new side project will be, as I am curious to get your opinions, thoughts, and feedback.
If you have recommendations or feedback, drop me an email or a tweet. For now, enjoy the newsletter!  🥰
---
Apps, Software, Tools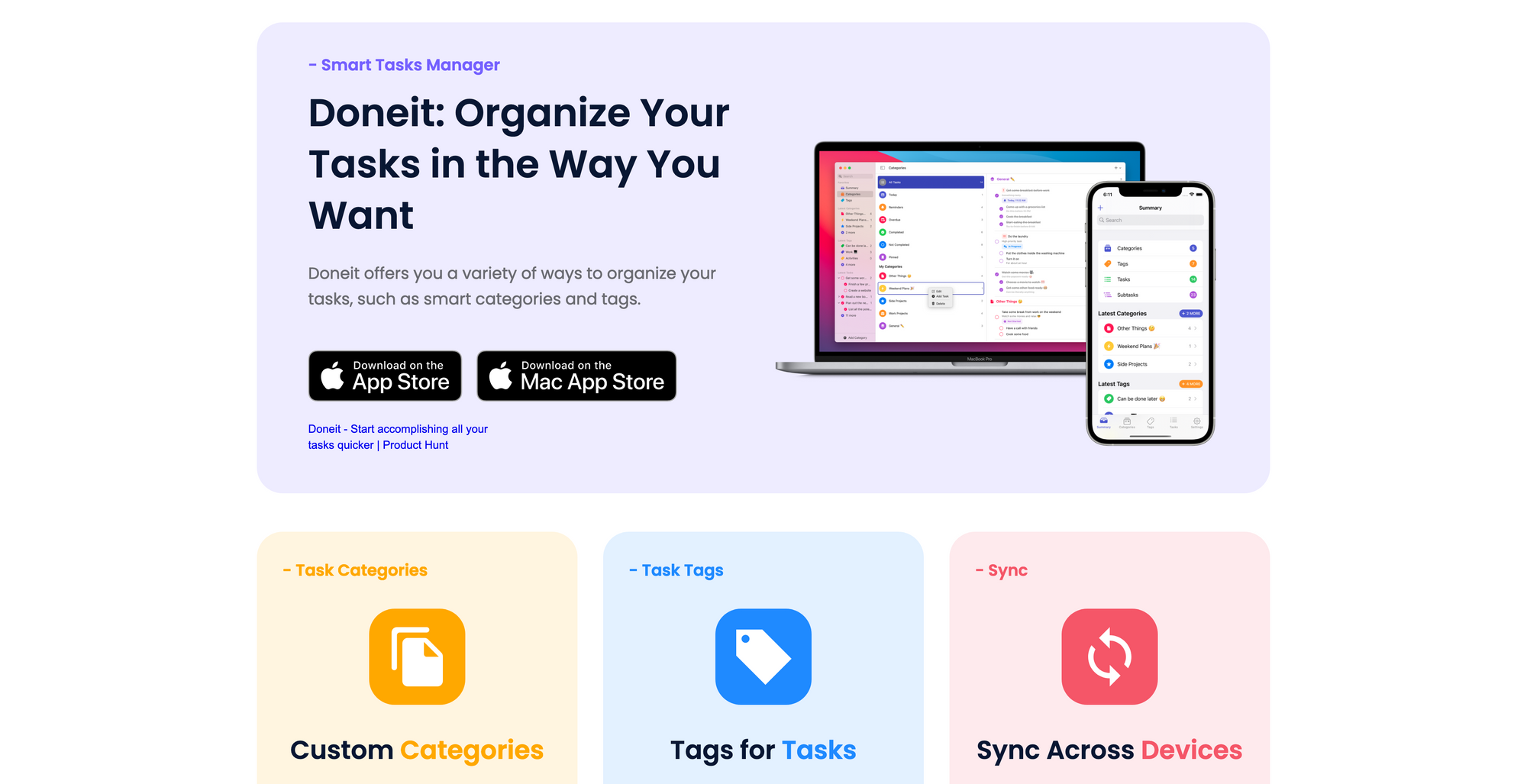 Doneit is without a doubt one of the most beautiful task managers I recently come across. First of all, it offers all the main features you would expect from a task manager. With Doneit you can create custom categories (multiple) to better organize and structure all your tasks. On top of that, you can, obviously, add custom tags and assign them to your tasks, to create another organizational layer. Within your tasks, you can create an unlimited number of subtasks to further structure your tasks, and complete them faster. A task manager wouldn't be a task manager if you weren't able to add reminders to tasks, once they are overdue. So, feature-wise Donut does not add anything new, nothing we already know from other task managers out there. But, it is a great example of how gorgeously designed apps can make me excited about them, although they do not add any new features. Doneit is a well-thought and well-designed app. Currently, it is available for iPhone and Mac, therefore all your tasks get synchronized through iCloud, so they are available across all your devices.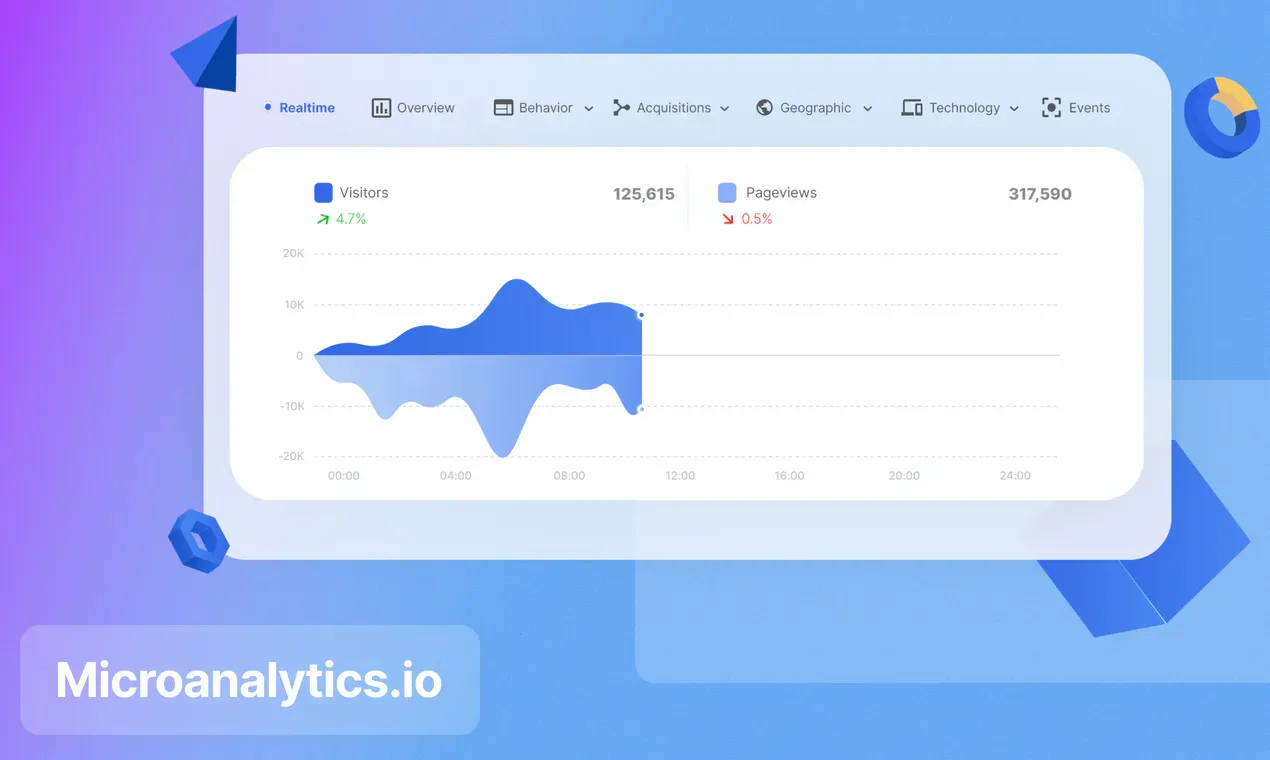 As most of you already know, I am a huge privacy advocate. Over one year ago, I stepped out of the Google ecosystem, replacing every single tool and service I have used. I published a blog post about that topic back in December 2019 on my personal blog (if you want to get insights about all the tools I currently use in my workflow tech stack, check out my most recent blog post where describe in detail what tools I use and how I use them in my daily workflow). Since I am operating websites online, I want to get insights on how many people visit my website on a daily basis. Most people use Google Analytics for that, for the very simple reason that it is free. But, let me tell you, that Google Analytics is not a free service. It is "free" because you pay with all the data it collects. Therefore, if you are using it you should consider switching to a different, privacy-friendly, and more ethical solution. For example, Microanalytics. Microanalytics is a privacy-friendly, easy-to-use, analytics platform that keeps everyone anonymous and puts you in charge, powered by renewable energy. Microanalytics is created and hosted in the EU, by a small team of indie developers. On top of that, Microanalytics meets all GDPR, PECR and CCPA regulations, so you can be certain your data is in safe hands. They offer a fair pricing, but you can always use Microanalytics for free for up to 10k page view per month. With a subscription you do not only support privacy-friendly and ethical analytics, but you also support the awesome work of indie development.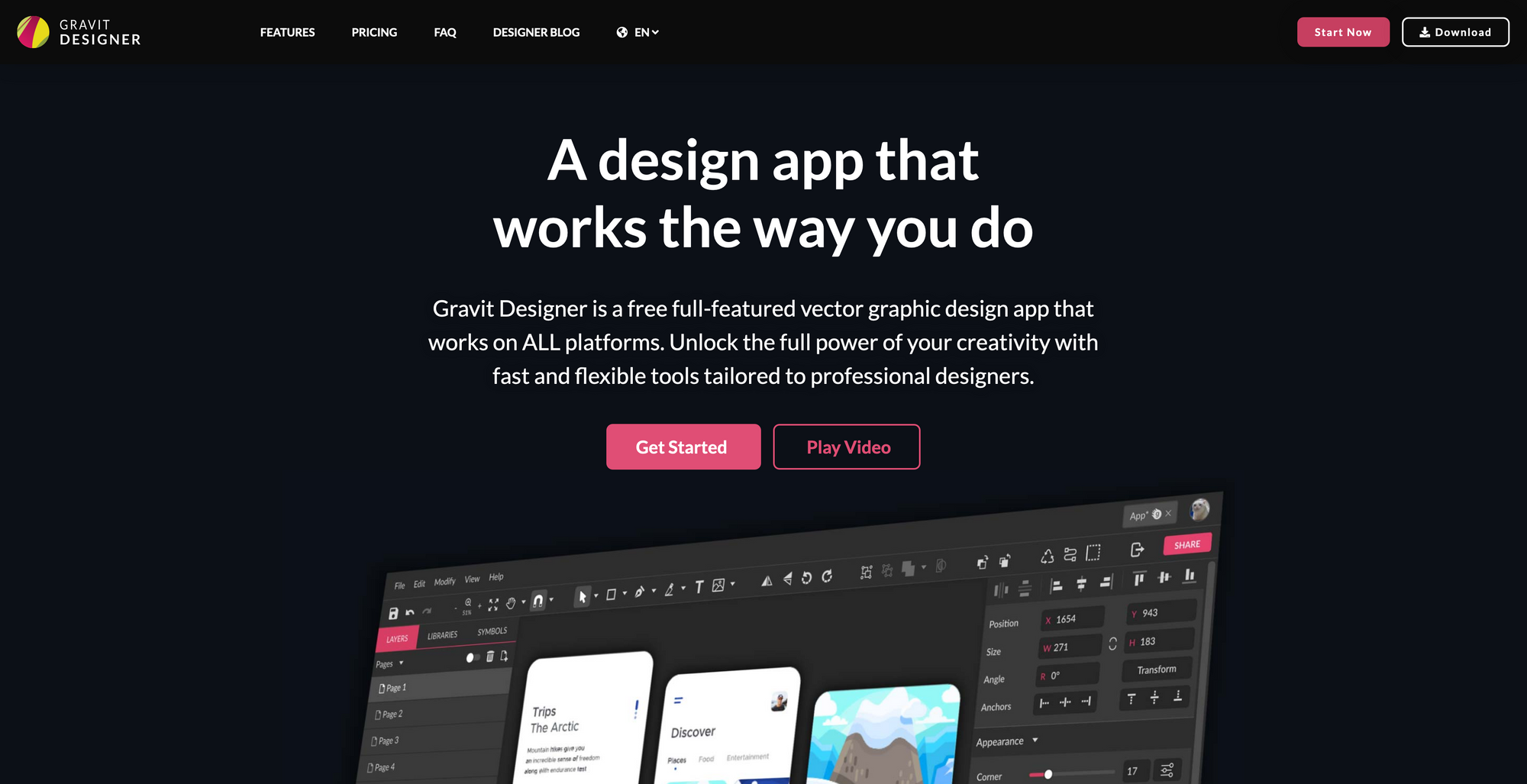 I am currently thinking about canceling my Adobe CC subscription. Why? Because I can not remember the last time I have opened any of their apps. I am just holding on to it because Adobe is certainly an industry standard. But on the other hand, their tools are slow, overwhelming, and in my opinion not worth the money. I already am using Affinity Designer by Serif (an Adobe Illustrator alternative). It is super-fast, smooth has all the features I need and is not tied to an overpriced subscription. Gravit Designer is indeed available as a subscription, but it will cost you $49.99 per year, compared to the minimum of $25 per month you would need to pay for Adobe Illustrator as a single subscription, and $60 per month for the whole Adobe CC suite. On top of that, you could also use Gravit Designer completely for free (with of course some limitations). Whether you're working on graphics for marketing materials, websites, icons, UI design, presentations, or social media—or just like creating cool art—Gravit Designer gives you all the power, precision, and flexibility you need to unleash your creativity. The gorgeous interface of Gravit Designer unlocks the full power of your creativity with fast and flexible tools. There is definitely no need to spend hundreds of dollars a year, just because Adobe CC is an industry-standard. Use the tools you want to use, to achieve your goals. Gravit Designer is a superb tool for professional designers (and of course also beginners who want to start straight away). To get an in-depth look into all the awesome features of Gravit Designer, I encourage you to check out their website. To summarize, you do not need Adobe CC, there are great alternatives, just like Gravit Designer (Illustrator alternative), Affinity (alternatives to Illustrator, Photoshop, and InDesign), Amadine (alternative to Illustrator), Swift Publisher (alternative to InDesign) and even more (I might publish a blog post on this topic).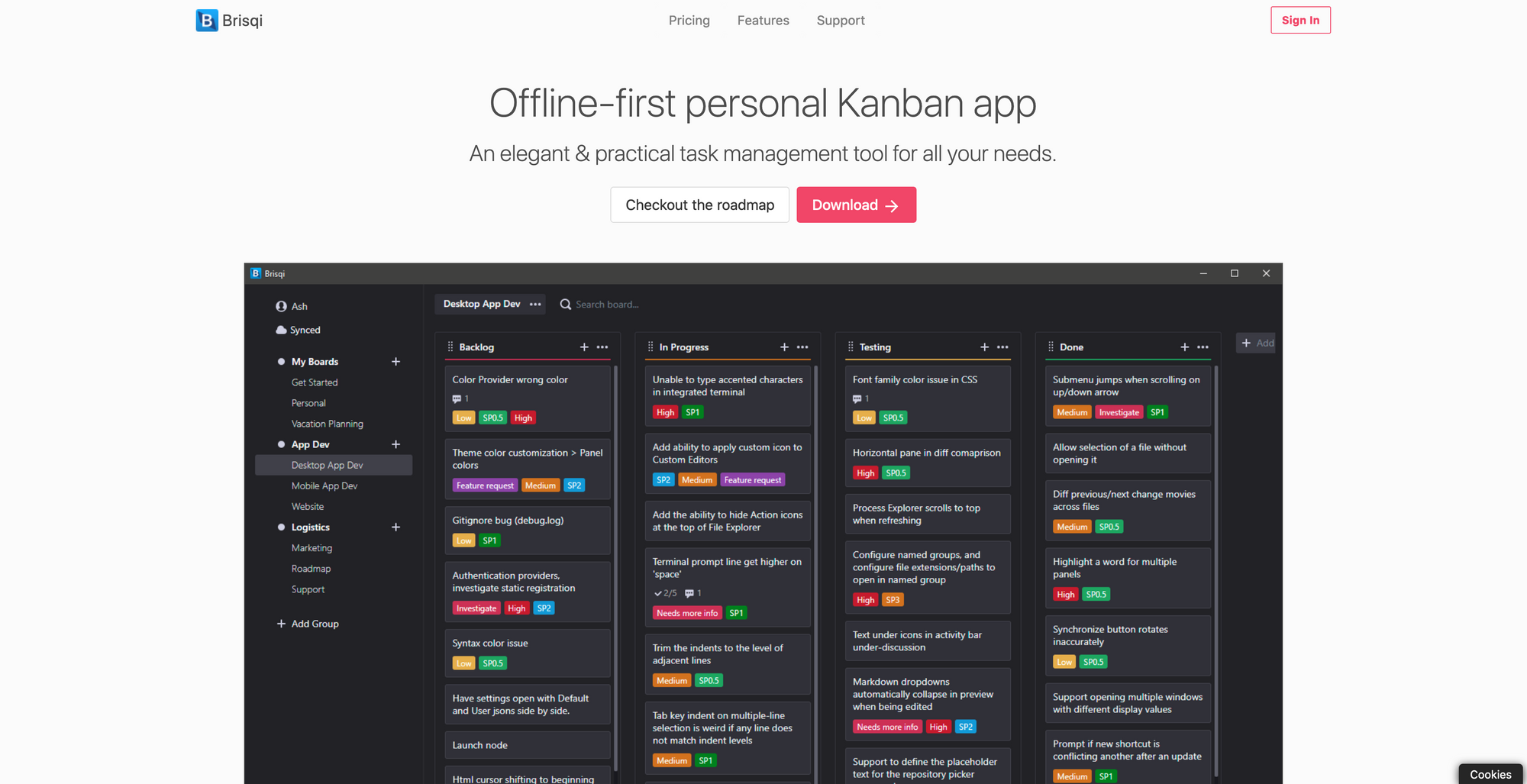 Brisqi is a great task and project management tool for creators, indie developers, freelancers, students, and anyone who prefers an offline-first experience, a kanban-flow, a simple, clean, and easy-to-use interface. Brisqi is built by Ash Grover, who is the solo/indie developer behind this tool. With Brisqi you can be sure that all your data stays private with end-to-end encryption when syncing to the cloud. Within Brisqi, the Kanban workflow, let's you easily visualize and prioritize all your open tasks. Create groups to further structure and organize your tasks and your projects. Do not worry if your projects get messy, since Brisqi is offering a search, to quickly find the tasks you are looking for. Labels lets you categorize your cards, assign priorities, or simply color code. I always get excited when I find tools just like Brisqi, privacy-first, beautifully designed, and built with a great purpose in mind. Ash initially built Brisqi, as a personal solution, a tool to structure his projects, without worrying about an internet connection. Ash created Brisqi to solve a personal problem, and that is a great way to get into building products. Currently, Brisqi is available for Windows and Linux, with a macOS app coming soon. You can use it for free, but there is also a paid subscription version, that offers unlimited cloud synchronization of your boards, end-to-end encryption, and mobile apps (as soon as they are ready). Definitely give it a try!
---
Useful Resource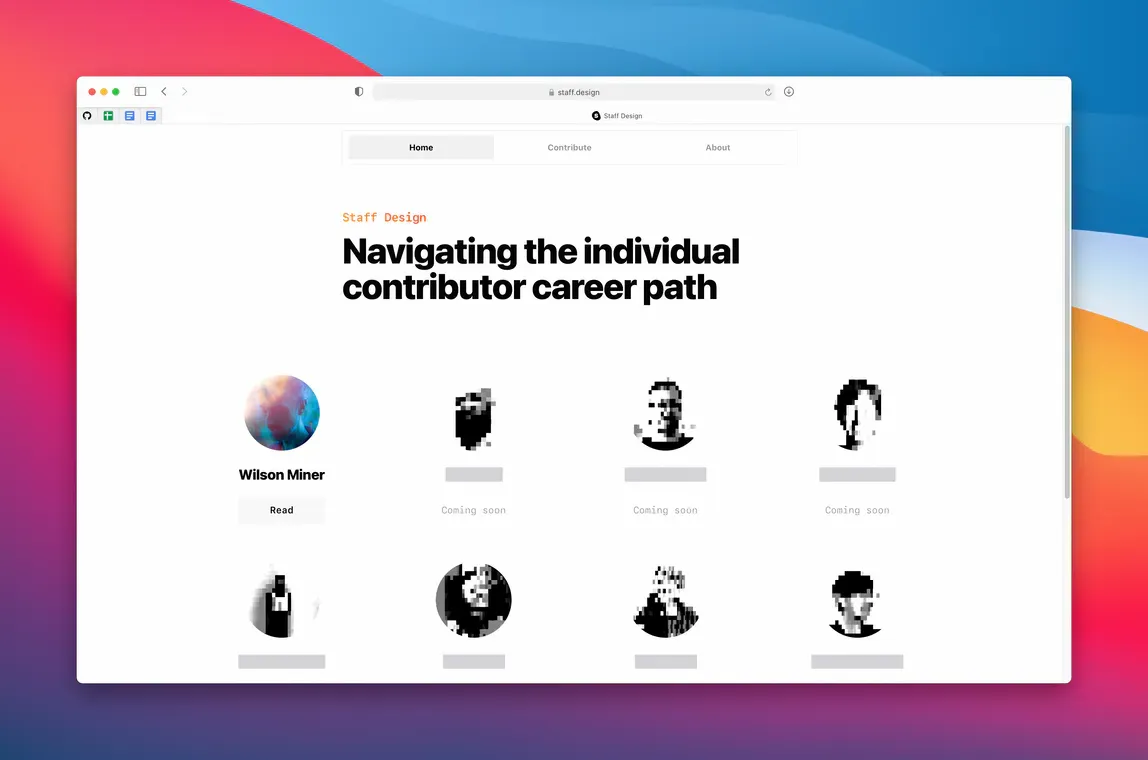 I have a passion for reading interviews about other designers, how they work, what tools they use, how their workplace looks like, and just getting insights in general. Staff Design is a great resource, especially for that purpose. It is built by Brian Lovin (Product Designer at Github) with the purpose in my to create a collection of interviews exploring how product designers navigate the individual contributor path to its highest levels. It is such an interesting topic, to get insights into how people level up, what it means to "practice design" at the highest levels, how to track career growth, and what new skills are required. The first interview is already online: Brian interviewed Wilson Miner, product designer at Apple (previously designed at Stripe, The California Sunday Magazine, Facebook, Rdio, EveryBlock, and Django). So, make sure to head over to Staff Design's website, check out the very first interview, and make sure to subscribe to the newsletter, so you will be the first to get notified when new interviews are published.
---
Mental Wealth
➢ Shit's broken: why we need Mindful Notifications & how to Design them – "Barring those who have made a conscious and concerted effort to turn them off, push notifications disrupt our flow on a daily basis. You pick up your phone to check the time or your to-do list, and the first thing you see is that you've received 9 messages from 4 different people, who are waiting for your response. Let's start with an assessment. In 2015, researchers from Florida State University published this study on attention and phone notifications. Participants worked on an attention-demanding task on a computer, during which some received automated call or text alerts on their personal phones. As it turns out, those who received text notifications performed poorly compared to participants who didn't. Those who received call notifications performed even worse than those who got text messages. Here's the most interesting part: simply knowing that you have received a text or missed a call might impact your attention as much as actually using your phone. That's because some of your focus is now allocated to remembering this notification that's waiting for you."
➢ How to Know When It's Time to Let Go of an Idea – "Our ideas and beliefs shape who we are. They guide our actions, set our mindsets, lead us to people who share our same ideologies, and so on. But it's important to remember that people change—and their ideas change, too. This is healthy and good. Humans need to grow, learn, and adapt. Some of those changes happen naturally: we grow up, gain new perspective, and start to see the world differently as a result. Other changes, however, are more deliberate. Sometimes, we doubt our ideas and make the conscious decision to move on from them. So then the question becomes this: how do you know when it's time to let go of an idea?"
➢ Creating habits: how long does it take to form a habit? – "A popular misconception which persists since the 1960s is that it takes about 21 days to change an existing habit or adopt a new habit. This magic number is used everywhere from advice columns to self-help books about creating habits. However, this is a myth. Where does it come from, and how long does it actually take? Dr. Maxwell Maltz (1899 – 1975) was an American plastic surgeon. As part of his work with patients, he became interested in systems and ideas to improve their self-image. Maltz noticed that when he performed an operation, it would take about 21 days for the patient to get used to the result. He also noticed that it took himself about 21 days to adjust to new routines."
➢ Slack Is the Right Tool for the Wrong Way to Work – "In 2016, I interviewed an entrepreneur named Sean who had co-founded a small technology startup based in London. As with many organizations at that time, Sean and his team relied on e-mail as their primary collaboration tool. "We used to have our Gmail constantly opened," he said. Then they heard about a slick new instant-messenger service named Slack that promised to streamline office communication: "There was this hype, so we decided to try it." Once the team switched to the tool, the rate of back-and-forth messaging intensified, eventually reaching a stressful peak when a demanding client insisted on the ability to directly communicate with Sean's employees using Slack. The team soon burned out, and two engineers quit. In desperation, Sean moved the company off Slack. When I spoke with him, some time had passed since this incident, but the memory of the service's omnipresent notification ping remained strong. "I hear that sound, it gives me the shivers," he said."
---
Last week's quick bits
---
Twitter thoughts
---
---
---
Disclaimer: My posts may contain affiliate links. If you buy something through one of those links you won't pay a penny more, but I'll get a small commission, which supports this blog and also my side-projects. So consider buying something through my links. Thank you!