Newsletter
The design toolbox for all you need & A designer's job is not to design
In this week's issue of Creativerly: Organise your notes without getting distracted, time to fall in love with your computer again, why we all need a mentor or two, and a lot more.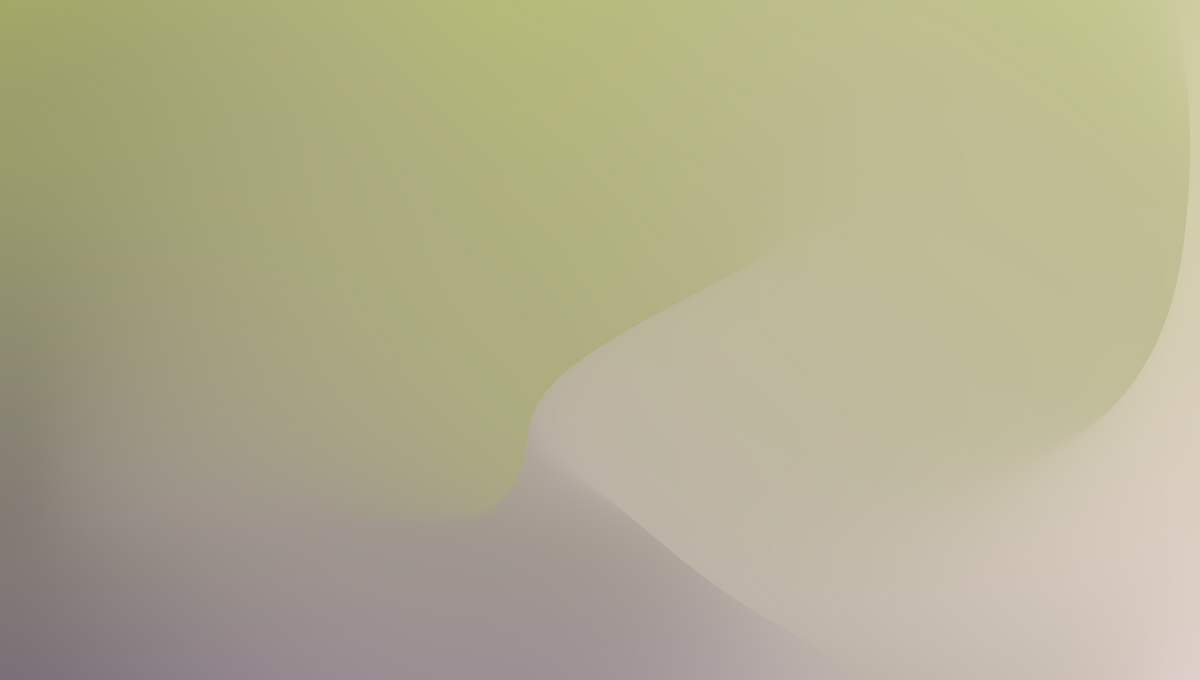 You are reading Creativerly, the weekly digest about creativity and productivity-boosting tools and resources, combined with useful insight, articles, and learnings from the fields of design and tech. The newsletter built for the creative community.
---
Hey and welcome to issue 64 👋
During those COVID-19 times, I love to see how some family-first apps suddenly pop up on my timeline. I got recently aware of cocoon, an app that gives you a dedicated private space for the most important people in your life. It is like your very own and private social network, just for you and your family. Besides the design (which is just gorgeous) I just love the idea of fighting things like Whatsapp and Facebook and give your family a place where they can share texts, images, videos, etc. in a calm and private place.
Then there is also Kinzoo, an app specially designed for parents and their kids. Kinzoo believes in a future where parents are anxiety-free and even excited to share screens with their kids. It is a private space, built for parents, designed for kids, and made for families. There is no data-selling, no advertisers, just you and your family.
Marco Polo has been in this game for the longest time. They built a feature-rich app dedicated to families and your closest friends. Unlike the other mentioned apps, Marco Polo focuses on Personal, face-to-face communication.
I just love the idea to step out of Facebook-Bubble and just use an app that gives you a private space to connect with the people you love the most.
What do you think about apps which are made for families and friends to communicate in their private space? Would you ditch Facebook, WhatsApp, etc. for an app like this?
If you have recommendations or feedback, drop me an email or a tweet. For now, enjoy the newsletter!  🥰
---
Apps, Software, Tools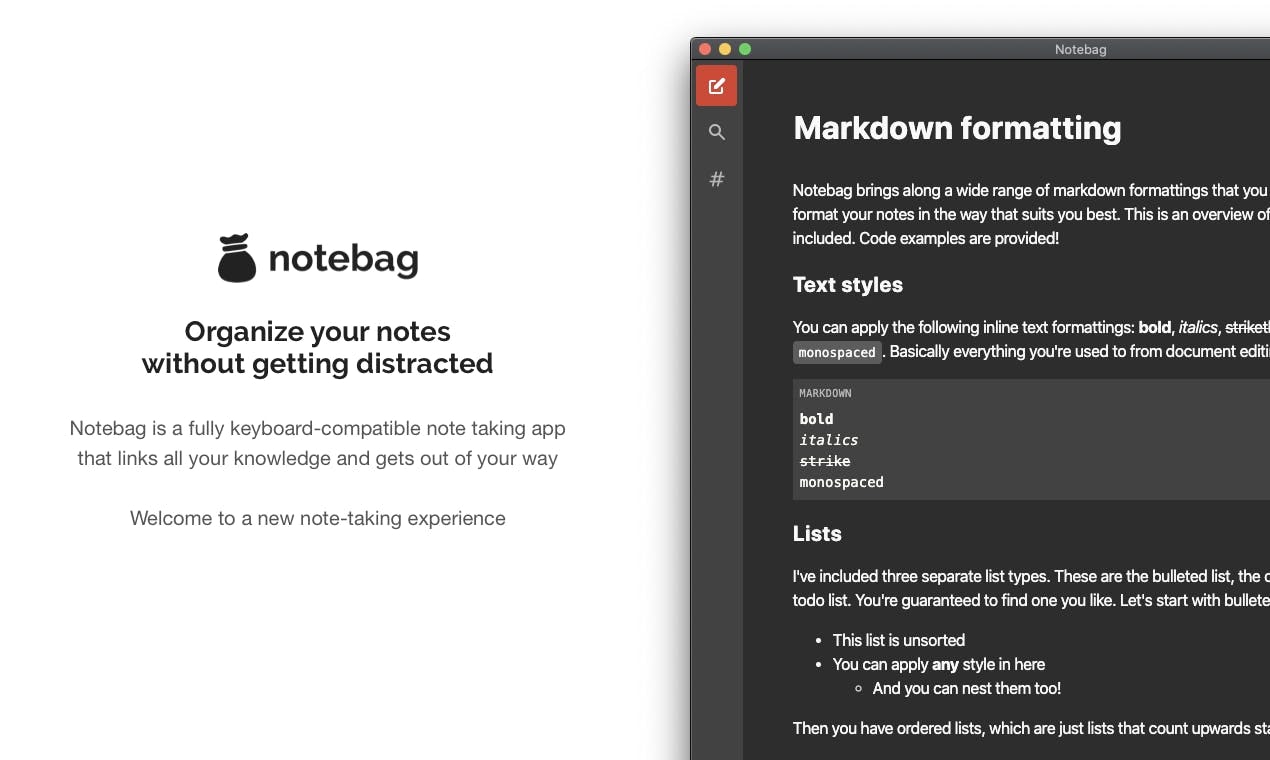 Notebag is a note-taking app you can use entirely from your keyboard. It is built from the ground up to be there when you need it and carefully hidden away when you don't. It brings along amazing features such as note linking, instant preview, and an omnibar.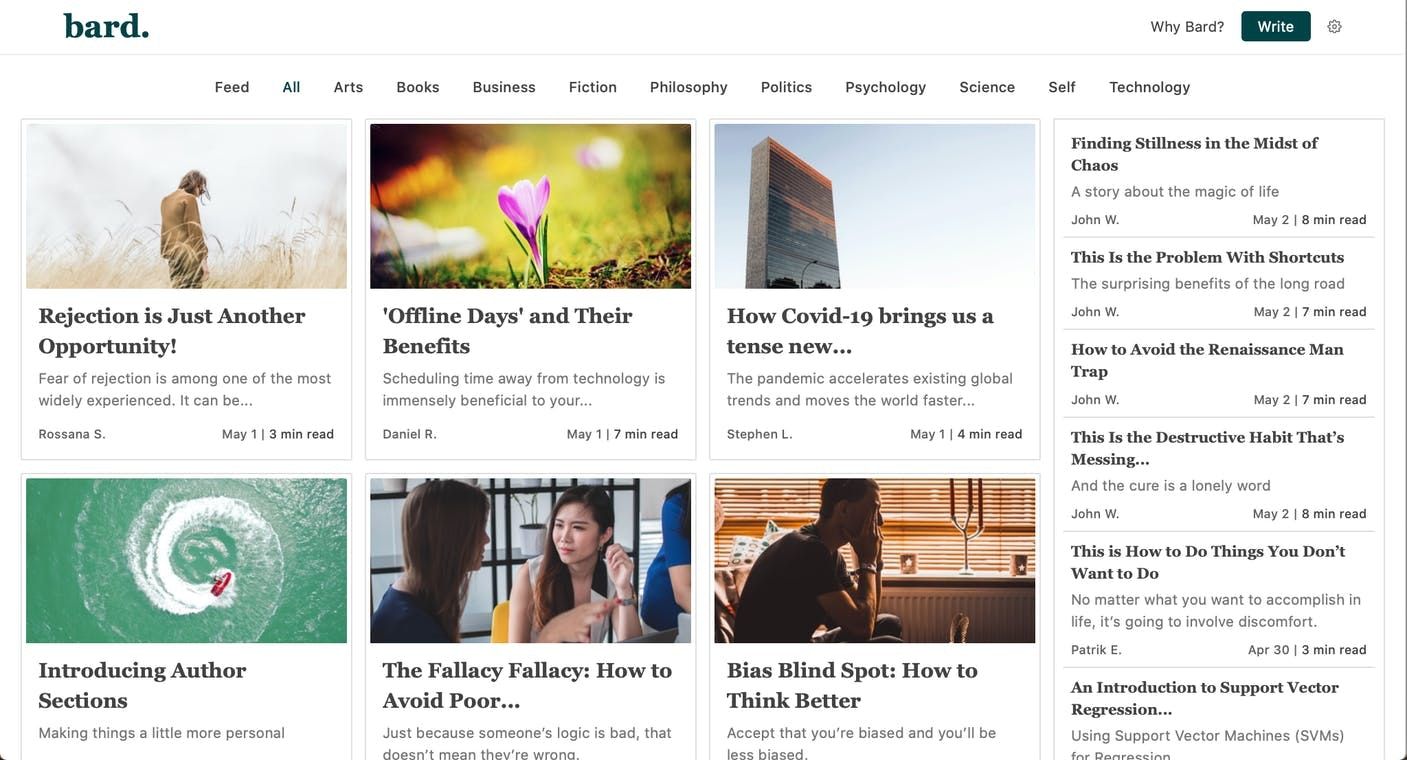 Bard gives writers everything they need to create content and get paid for it. Have all your writing in one place, put exclusive content behind a paywall, accept monthly subscriptions, and one-time donations. Get paid for the value you create.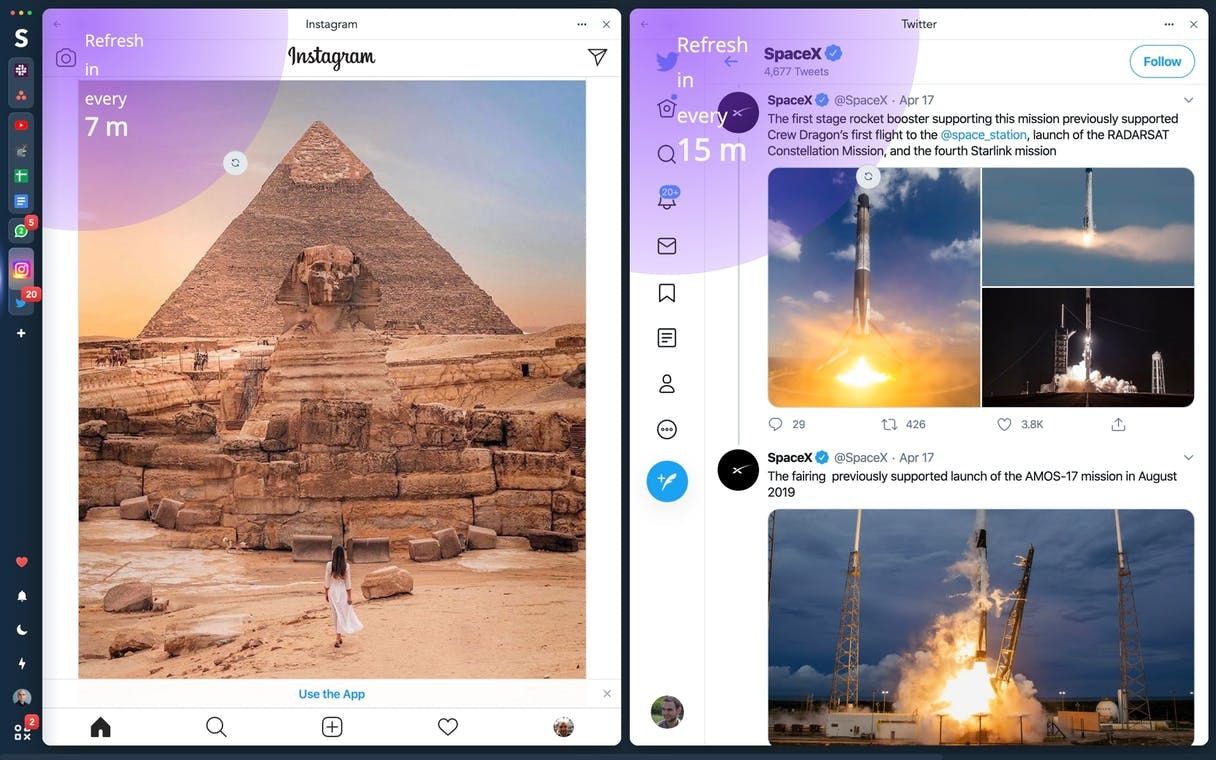 Organize and manage your social media, messengers, emails, productivity apps, or anything you wish from one place on a single screen. Navigate through Web efficiently. Stack by categories or projects and break free form old-fashioned tabs.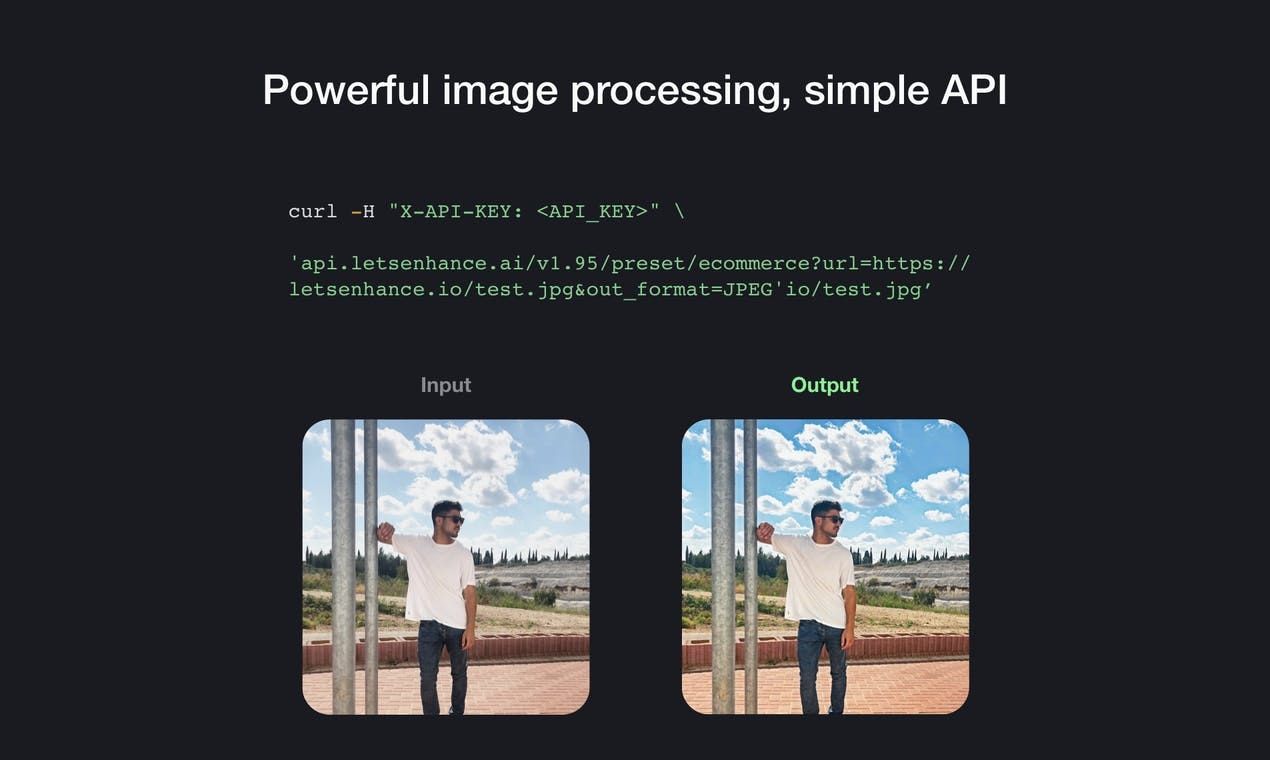 Let's Enhance resolves issues of low-quality image originals in one click. Our AI recognizes the smallest details to improve photo quality up to 16x in size. We automatically prepare visuals for website requirements, e-commerce, printing, or any personal use.
---
Goods & Gadgets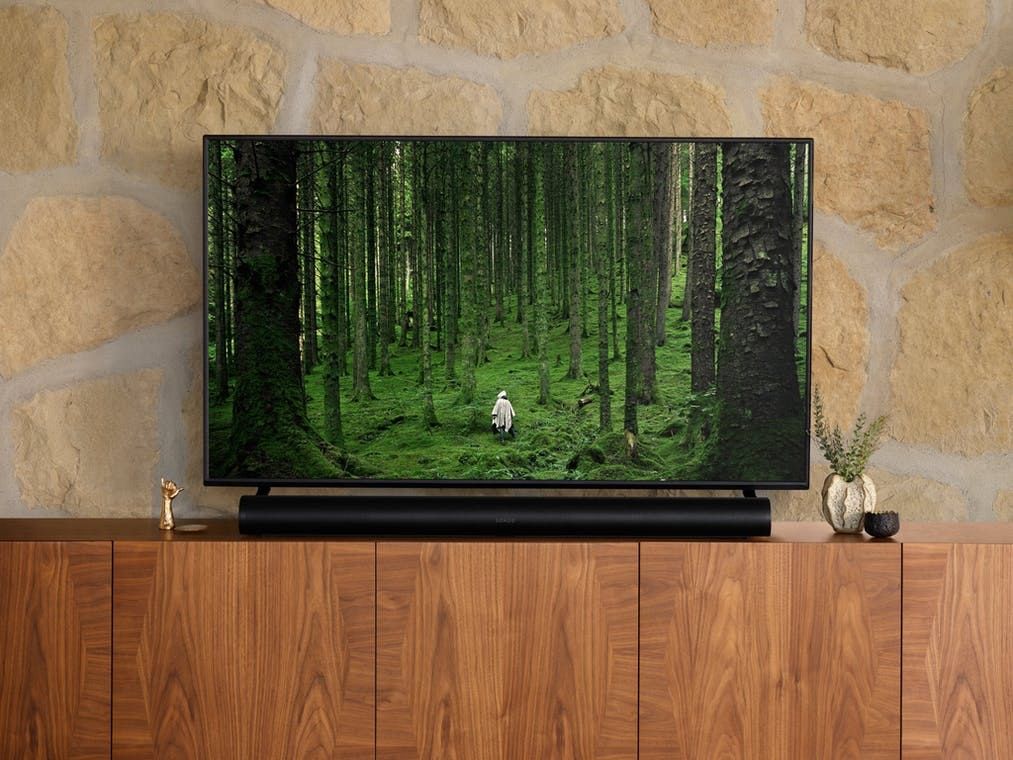 Bring all your entertainment to life with the brilliantly realistic sound of Arc, featuring Dolby Atmos. Enjoy control with your remote, the app, your voice, and Apple AirPlay 2.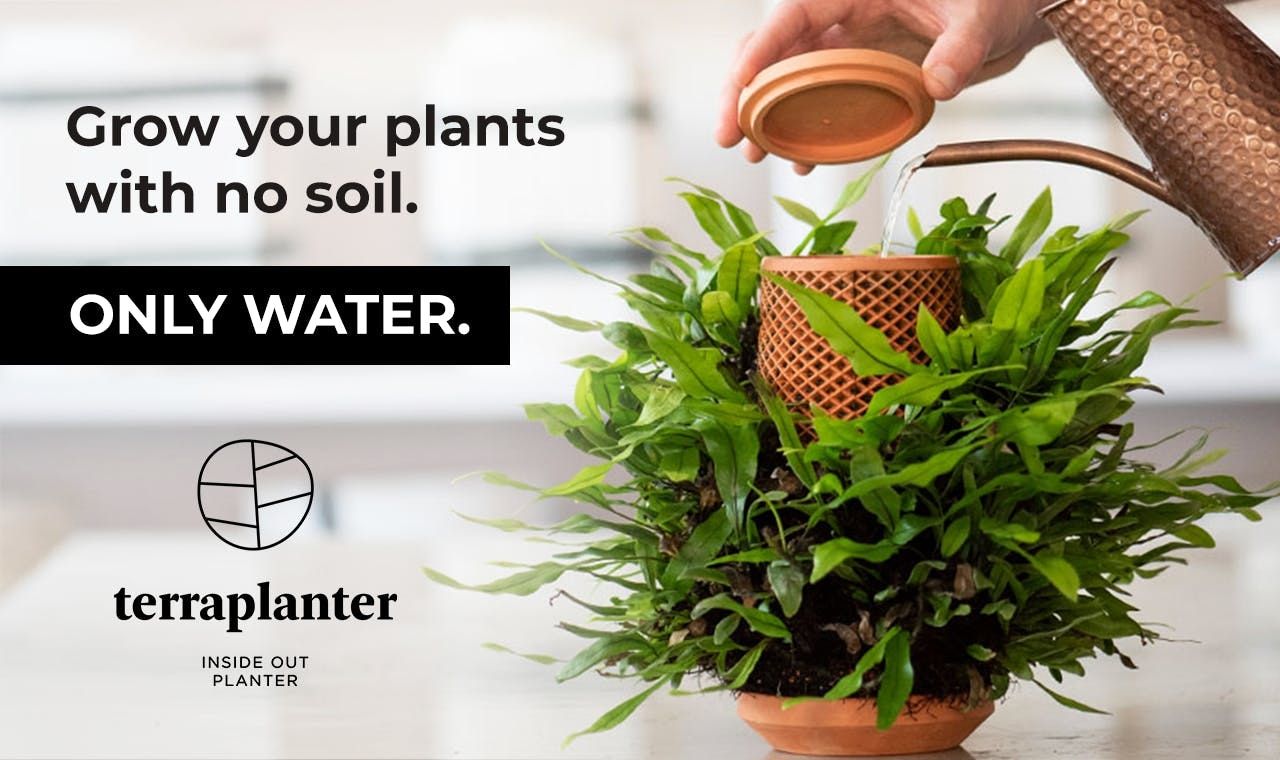 The terraplanter is an inside-out planter for growing plants indoors. It holds water on the inside and diffuses it outwards, sustaining the plant which grows on the surface.
---
Useful Resource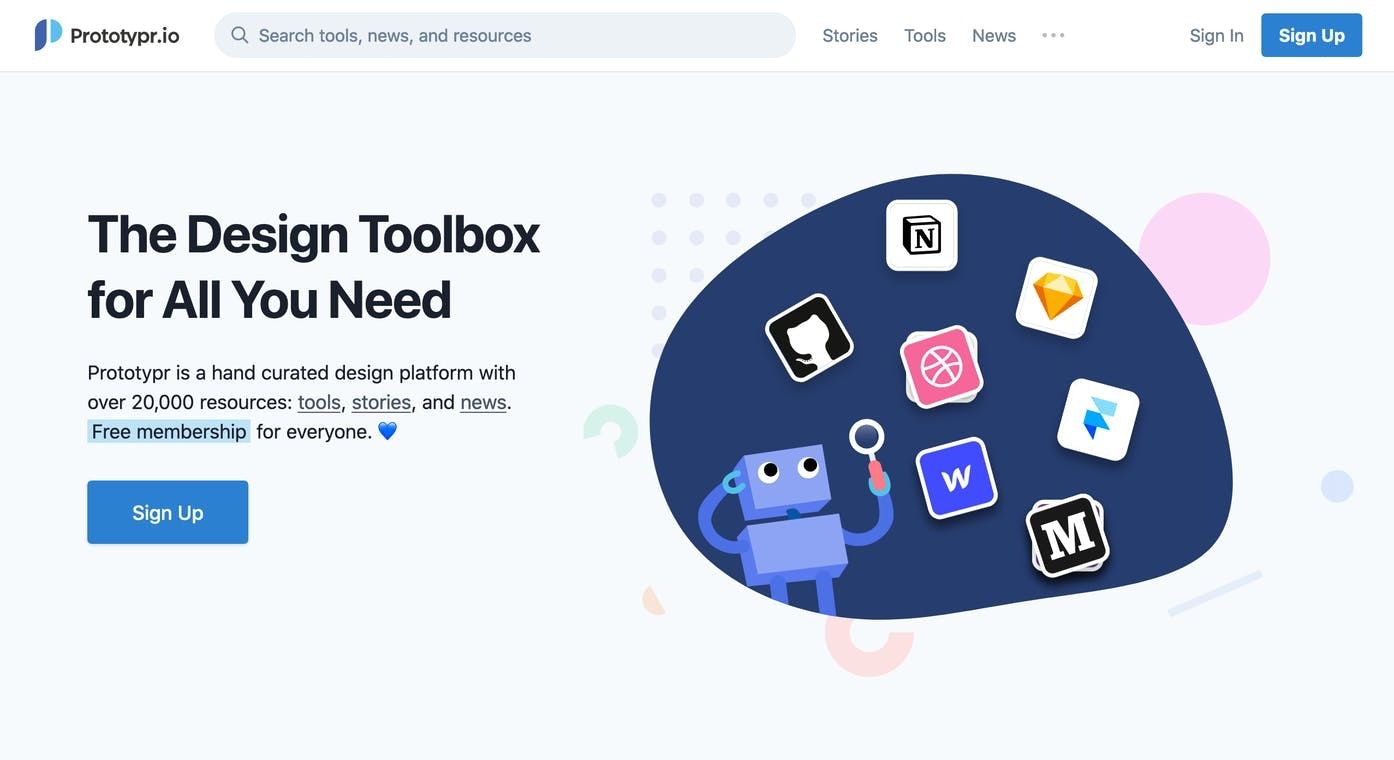 The design toolbox for all you need. Prototypr is a curated design platform with over 20,000 resources: tools, articles, and news. Free membership for everyone!
---
Mental Wealth
➢ The Past Is Still Present – An Overview of Timeless Design  – The digital design industry is maturing. With established best practices and the advent of design systems, it is now possible to strive for a longer design life for the products we create. We can aim for digital classics instead of one-hit wonders. Industrial design is the poster child of longevity. The timeless charm of a Vespa scooter. The iconic contours of a Coca-Cola bottle. The elegant angles of an Eames lounge chair. Will there ever be a digital design equivalent to the ageless wonders of the industrial design world? Can a user interface endure the decades like a Leica camera? Unlikely, seems to be the answer. Physical objects, once built, don't need to renew domain names or keep up with web standards in order to exist. Timeless design must be built on a timeless foundation, but digital is always shifting. The shelf life of digital designs can be extended, however. Even while the underlying technology continues to evolve.
➢ A designer's job is not to design  – There's a reason companies like Netflix, Nike, Patagonia, and Tencent continually produce inspiring products, services, and innovations: They have design teams that connect their work to the ultimate outcome of their organizations—winning in competitive markets. These high-performing teams have behaviors, practices, and outcomes that make them mature, or rather, allow them greater influence on a company's bottom line. The report The New Design Frontier identifies five organic levels of design maturity. Teams in levels 1, 2, and 3 functions under the assumption that design is a service for basic aesthetics and creative problem-solving techniques. On the other hand, those in levels 4 and 5 are major collaborators in the core processes of strategic decision-making. They experience deeper customer understanding, bolder exploration and experimentation, and more informed decisions vetted through the continuous testing and learning processes design enables.
➢ Why We All Need a Mentor, or Two  – As creatives, we're on nontraditional paths without a template for success. We have an opportunity to design our careers in many different ways. However, without a model for moving forward, we can feel overwhelmed by choice. How do we know we're making the "right" decision? What's the best path forward? No one can predict how our careers will unfold, but mentors can provide support as we figure it out. They know what it takes to be courageous in the face of fear, and they know what it feels like to regroup after a failure. They've already traversed some of the ambiguous landscape we'll walk as creatives so their support can help us move forward.
➢ How culture impacts UX – The Internet makes the world a smaller place. You can make money or gain users outside of your demographic with a digital product or service easier than a physical business. But, is selling the exact same design of the product or service in each and every country a smart approach? Considering the importance that culture has in our everyday lives, the answer is a resounding 'NO'. If a business plans to expand globally, first they have to understand every market; to get to know and respect their culture and regulations. Digital products should reflect the diversity of its users and customers in order to be successful in a given market.
---
Typeface of the Week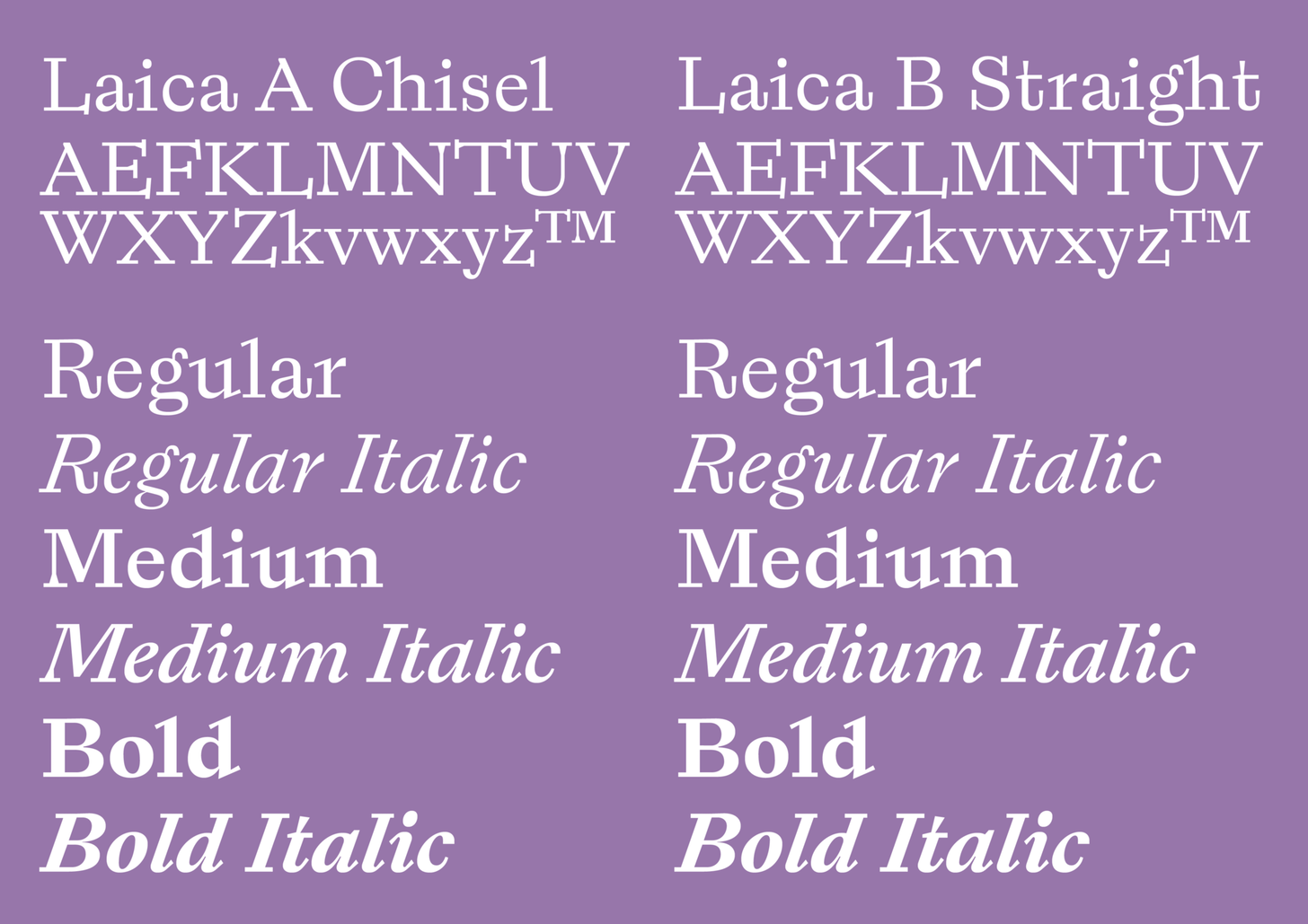 Laica is a serif typeface designed by Alessio D'Ellena and published through Swiss foundry Dinamo in 2019. The design is a result of a "forced collaboration" between a broad nib and a pointed nib pen. Laica comes in two distinct versions—Laica A (shown in the specimen), which features chiseled transitions on its joints, and Laica B, which features straight transitions, resulting in a cleaner, more simplified appearance. Each version is available in three weights with matching italics.
---
Twitter thoughts
---
Till next time! 👋

Support: You have a friend who is looking for inspiration, news about design, and useful tools and apps? Forward this newsletter to a friend or simply share this issue and show some support. You can also show some love by simply clicking the button down below and keep this newsletter a sustainable side-project by buying me a coffee. ☕️ 🥰
---