Newsletter
On using to-do lists efficiently & A learning tool designed to remember
In this week's issue of Creativerly: Create a blog in seconds, work on what matters, collect and organize online content into thematic collections, and a lot more.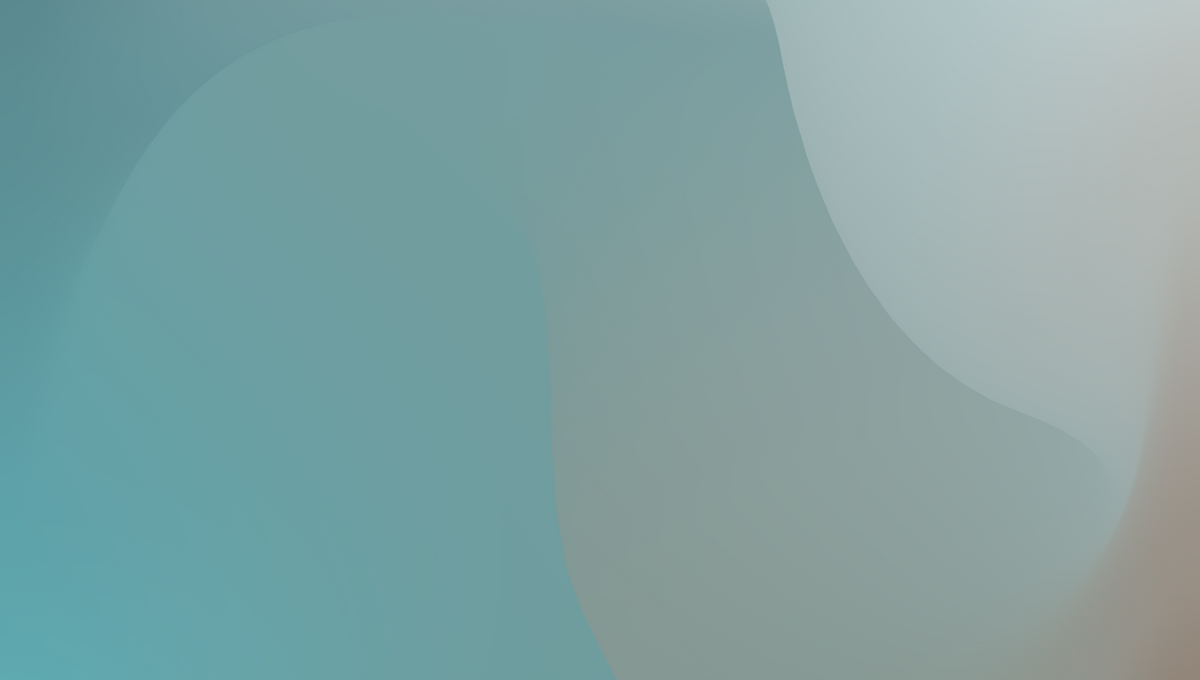 You are reading Creativerly, the weekly digest about creativity and productivity-boosting tools and resources, combined with useful insights, articles, and findings from the fields of design and tech. The newsletter built for the creative community.
---
Hey and welcome to issue 117 👋
First of all, I want to say thank you to every single subscriber who took the time to answer the survey regarding the Creativerly community I have shared in last week's issue. If somehow did miss this survey, and you still want to take part in it, you can do so, since the survey is still live as I will try to gather some more insights, feedback, and suggestions from you for another week.
So, if you have time to fill out the survey (it only takes like 5 minutes) you can do so here. Thank you, I really appreciate your time, your feedback, and your suggestions.
Secondly, I also want to share with you some insights and some feedback I have already received from quite a lot of you. In general, most of the people who took the survey would welcome a dedicated Creativerly community space. On the other hand, there were also a small number of people that had doubts and raised super helpful thoughts to my attention.
Building and maintaining a community is hard, it needs a lot of effort to keep the conversation going. The hard part of building and creating a community is creating a community that lasts and actually brings value to the members. A community should be a place where the members can profit from each other. I do not want to create a community just for the sake of creating a community. I have specific ideas on how I could create a space for us, to discuss, brainstorm, learn, and build together. A lot of subscribers are interested in having a dedicated place to discuss and share tips and tricks about design and productivity tools with like-minded people and more ways to connect and interact. The Creativerly community could be exactly that place.
If you have recommendations or feedback, drop me an email or a tweet. For now, enjoy the newsletter!  🥰
---
Apps, Software, Tools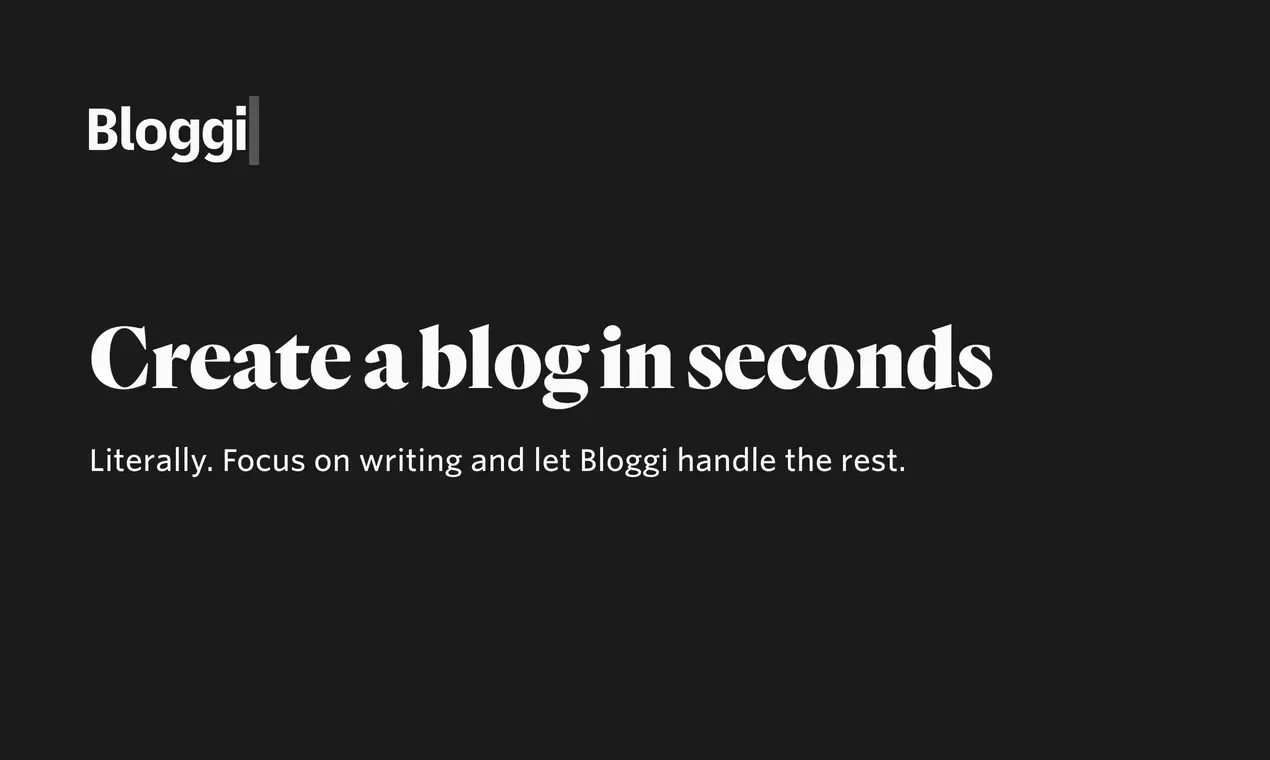 As I am currently rebuilding my personal website, I am on the hunt for a super minimal blogging space. I am using WordPress and Semplice for my personal website/portfolio. The blogging experience and the visual layout of the blogging page provided by Semplice are not that satisfying. Therefore, I am looking for an external service. Since my personal blog only gets very casual updates I do not need much besides a distraction-free writing experience. Bloggi is a super simple blogging platform, that delivers exactly that, it lets you focus straight on your writing, without any distractions.
On top of that, you can set it up in just a few minutes and are good to go and publish your first post. I can remember that I featured Bloggi quite some time ago, where it still was a somehow experimental project by Hernan Sartorio. It is incredible to see how the project evolved, and that it became a full-fledged blogging platform. Hernan created a beautiful platform and a beautiful environment to simply write and put down your thoughts. But Bloggi not only focuses on a beautiful and distraction-free writing experience it is also a joy to read posts published on Bloggi.
If you want to make your Bloggi page a little bit more unique, you can do so by installing themes and changing layout, fonts, and colors. You can use Bloggi completely for free, but with some limitations. If you want to use your own custom domain, premium fonts, or if you want to add some code injection, then you need to upgrade to the paid plan, which will cost you $8 per month (or $80 if billed yearly).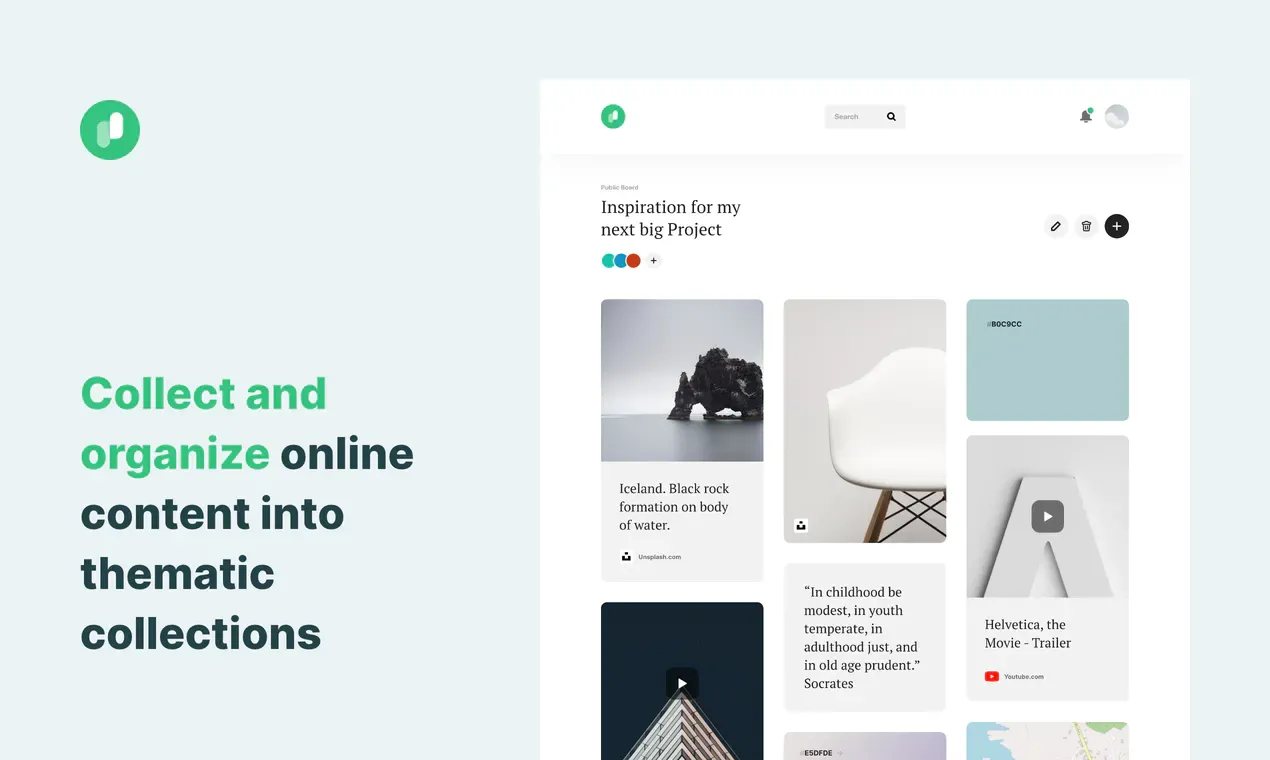 Patchwork (currently in Beta) is a tool that lets you collect bits of information from the web (think of it as a bookmarking tool), but additionally, it lets you organize that information into beautiful, thematic collections. Create your personal collections, and gather pictures, videos, audio, websites, and text notes, and simply add them to your collections. At first, Patchwork reminded me about mymind, which is a bookmarking tool powered by AI, that also displays your bookmarks in a visualize-first way. If you are a fan of visualizing certain bits of information you collect online, definitely check out Patchwork and give it a try.
Besides the web app, Patchwork also features a Chrome extension for a seamless experience while adding new information to your collections. Patchwork is beautifully designed and displays your collections in a minimal but super visually appealing way.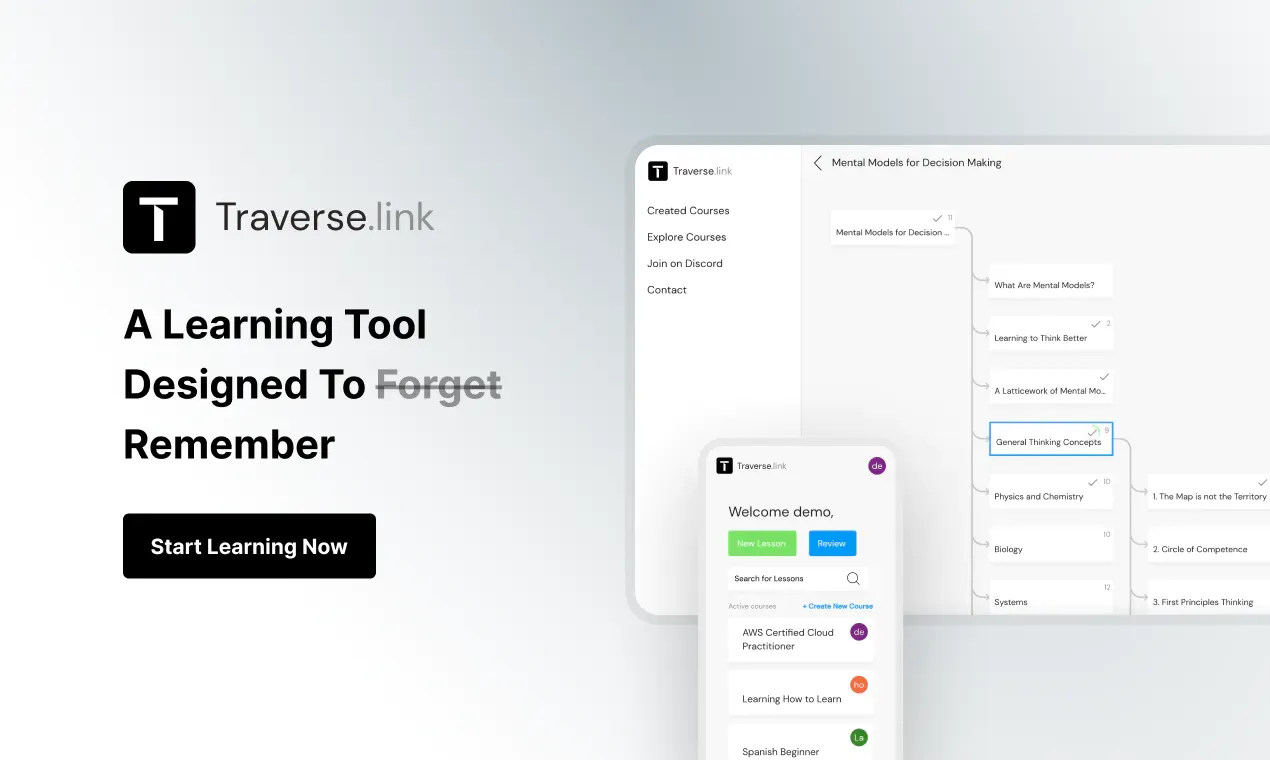 After featuring specific tools for learning and studying purposes like Neuracache and RemNote in recent issues of Creativerly, I found another tool, called Traverse, that also falls into that category. Traverse relies on and uses science-backed methods which lets you learn faster, and study more effectively for new skills and qualifications. At the core, Traverse is a note-taking tool but as you spend time with it, you will quickly realize that it can do way more for you than simply digital note-taking. With Traverse you can create flashcards with review questions and Traverse will show you them right when you are about to forget what's in them.
It can be quite overwhelming to dive into a new field and learn something new, therefore Traverse focuses on learning in bite-sized chunks. On top of that, Traverse features powerful backlinks as you probably know them already from other tools like Roam, Obsidian, and others. They help you to connect your thoughts and the information you gather to remember and learn. If you want to understand your ideas on a deeper level, you can do so too by visualizing the connections between them with beautiful mind maps. In recent issues of Creativerly we already talked a bit about spaced repetition.
Traverse also uses this kind of learning technique, a technique that is proven to help you learn more effectively. You can use Traverse for free with some limitations, the paid plans start at $5 per month.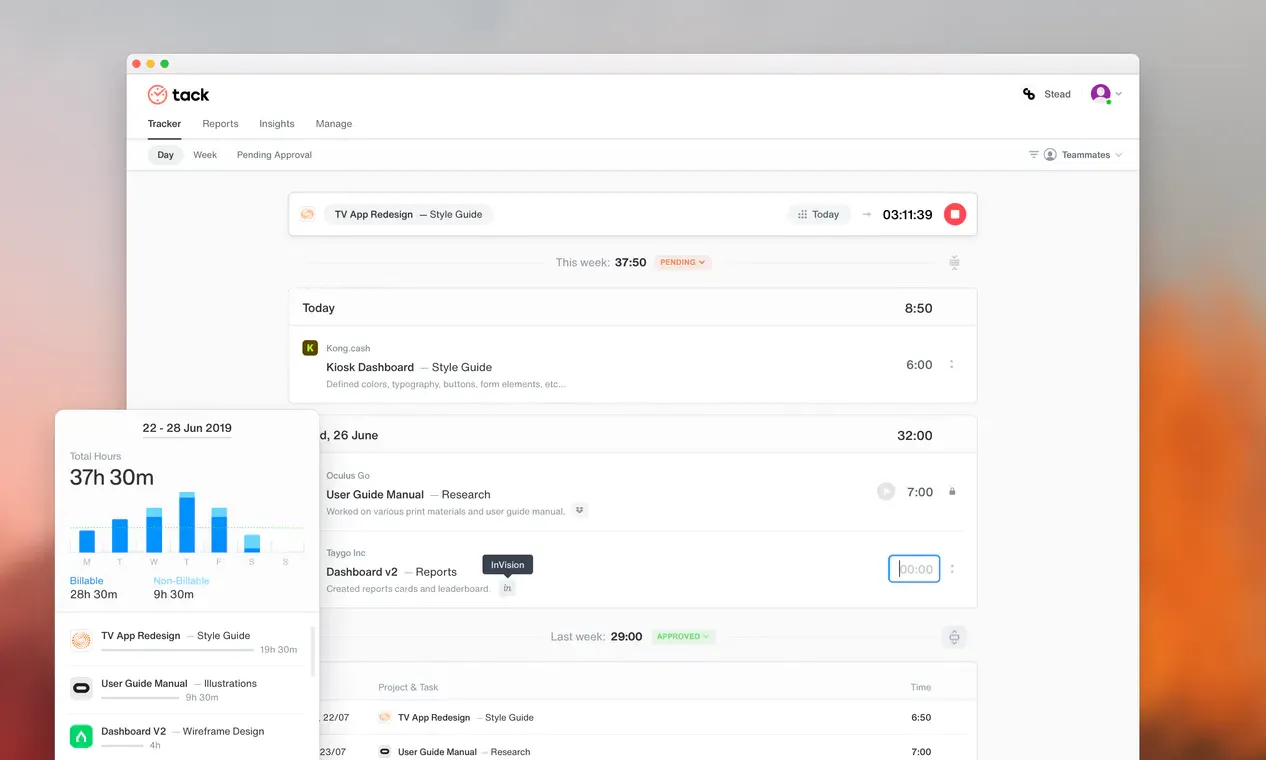 Tack is a beautifully designed app to track time your team spent on projects or tasks. On top of that, it gives you the possibility to make beautiful visual reports that can be shared with your clients and that help you gain valuable insights on projects, revenue, and team performance. As most time-tracking tools, Tack lets you either actively track your working hours, or lets you manually add and edit the time. Throughout your week you can create a weekly summary to analyze your working hours. Above that, it lets you also the billable data for each client, project, task, and team member.
Tack's weekly timesheet gives you a great summary of the number of hours you have worked throughout your week. Create reports, and share them with clients and team members. Tack also lets you export your reports with ease into PDF, CSV, and XLS formats. To make Tack even more powerful, it features several integrations, that let you connect your favorite software to improve workflows and processes. You can use Tack completely for free with support for Mac and Chrome (with mobile apps coming soon). The Standard plan starts at $7.99 per month (billed yearly).
---
Mental Wealth
➢ On using to-do lists efficiently – " My happiness results from keeping a sane balance between achievements and what Jim Carrey calls "freedom of concern"1. I like to work and I love to daydream. As much as daydreaming is about wandering, work and personal achievements are about focusing, which in turn requires motivation, clarity of purpose and control, all of them sustained by discipline. Very often, your to-do list becomes your enemy. Because it gives you a false sense of control, it slowly erodes your goals' clarity, which weakens your motivation. You end up being controlled by a list of things to do instead of focusing on doing them. You hope that your tool will help you achieve self-discipline instead of disciplining yourself to use it the right way. So what is the right way?"
➢ What's Love Got To Do With Work? – "This time a year ago I was leading the design team at a small startup in Israel. Then Covid-19 hit, and suddenly I was out of a job. As a mother of 4 (5 if you count my dog), I was anxious to find my next opportunity and started hiring processes in several major companies. Experienced product designers are a hot commodity in today's booming tech scene, creating many opportunities while also making it harder to separate the wheat from the chaff. A common debate among job hunters is whether to go for big tech brands that offer stability (but could also pigeonhole you professionally and creatively), or whether to risk it and gamble on what you believe could be the next big thing, where professional growth could be exponential but you could also suddenly and unexpectedly be out of a job. My experience has taught me that there is more to it than this simple binary."
➢ Work on what matters. – "We all have a finite amount of time to live, and within that mortal countdown we devote some fraction towards our work. Even for the most career-focused, your life will be filled by many things beyond work: supporting your family, children, exercise, being a mentor and a mentee, hobbies, and so the list goes on. This is the sign of a rich life, but one side-effect is that time to do your work will become increasingly scarce as you get deeper into your career. If you're continuing to advance in your career, then even as your time available for work shrinks, the expectations around your impact will keep growing. For a while you can try sleeping less or depriving yourself of the non-work activities you need to feel whole, but you'll inevitably find that your work maintains a aloof indifference to your sacrifice rather than rewarding it. Only through pacing your career to your life can you sustain yourself for the long-term."
➢ The Seven Sins of Memory – ""Our memory is a more perfect world than the universe: it gives back life to those who no longer exist," once said French author Guy de Maupassant. Whether it's short-term memory allowing us to perform simple calculations on the fly, long-term memory which can store larger quantities of information, sometimes for a whole life span, or sensory memory which lets us retain impressions of sensory information after the original stimulus has ceased — our memory is a vital part of what makes us human."
---
Appendix
➢ ICYMI
My absolute favorite resource on creating content, Doing Content Right by Steph Smith*, just surpassed $100k in sales, do you need more proof that it is the ultimate guide if you want to start creating content online? What started out as an eBook and guide became an incredible resource, with action points, course material, and an awesome community of like-minded content creators. If you want to grab Doing Content Right at a discount, you can use code "philipp20" to get 20% off.
➢ Quick Bits
'Misogynistic' Apple hire is out hours after employees call for investigation / Samsung and Lenovo are the latest to ditch a physical Mobile World Congress / Apple says App Store review stopped $1.5B in potential fraud last year / 96% of US users opt out of app tracking in iOS 14.5, analytics find / YouTube announces a $100M fund to reward top YouTube Shorts creators over 2021-2022 / NFTs are coming to eBay and we don't know how to feel
---
Twitter thoughts
---
Till next time! 👋‌‌‌‌
Support: Do you have a friend who is looking for inspiration, news about design, and useful tools and apps? Forward this newsletter to a friend or simply share this issue and show some support. You can also show some love by simply clicking the button down below and keep this newsletter a sustainable side-project by buying me a coffee. ☕️ 🥰
---
---
Some of the links in my newsletter and my blog posts are affiliate links. Those links are marked by an asterisk. "*". If you buy something through the link, the product will not cost you anything more, but I will receive a small commission which not only supports Creativerly and my work, but also helps me to keep this publication a sustainable side-project.