Newsletter
A meditation-inspired writing app & Optimize your learning
In this week's issue of Creativerly: Improve your website's SEO performance, all your work in one place, the origins of product design, and a lot more.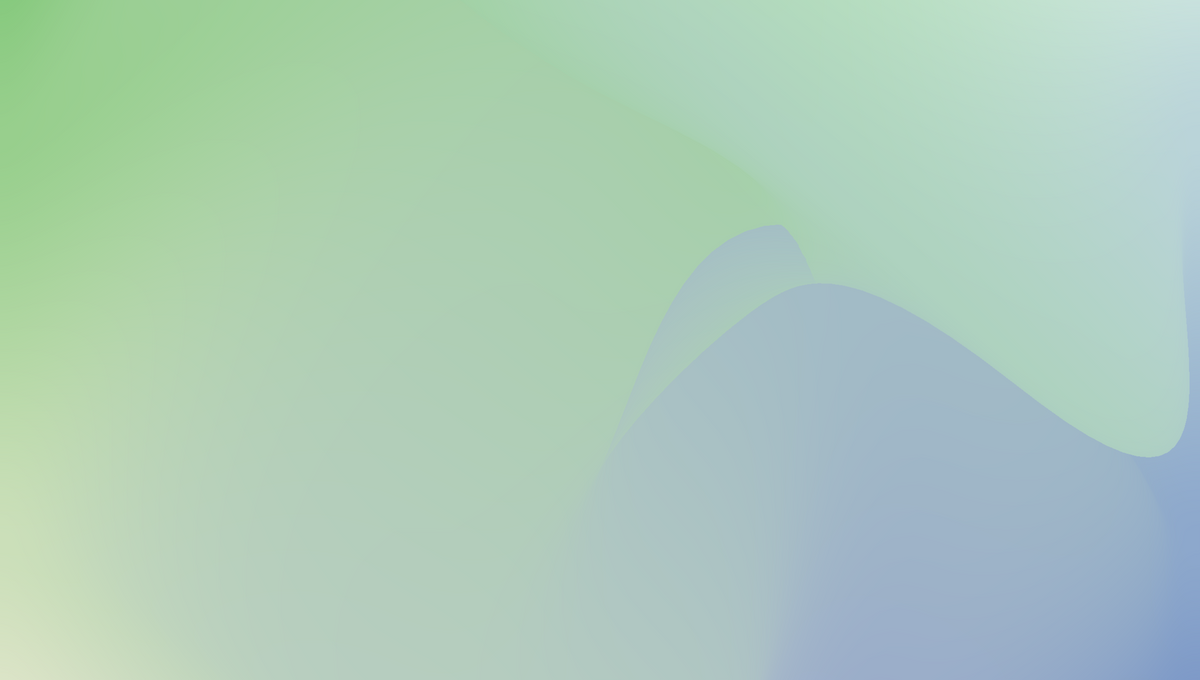 You are reading Creativerly, the weekly digest about creativity and productivity-boosting tools and resources, combined with useful insights, articles, and findings from the fields of design and tech. The newsletter built for the creative community.
---
Hey and welcome to issue 148 👋
As we are entering the very last bit of 2021, I always like to sit down and reflect on what I have achieved during the last twelve months regarding my work, my life, and my side projects. On top of that, I also go through all the tools I have featured, tested, and used throughout my year. I decided to gather the tools which became my most-used and favorite ones throughout the year in a blog post to honor the makers and teams behind those tools. I am going to release this blog post in the next issue of Creativerly, as this is going to be the last one for 2021 dropping Sunday, December 26. The blog post is not limited to tools that launched during 2021, I focused on gathering the apps and tools which became my favorite ones throughout my year.
It is a lovely procedure to sit down and gather my thoughts regarding all the different tools I have tried out, tested, and used over the last twelve months. Looking back, it is amazing to see how so many makers and teams put an incredible effort into crafting out tools that support our workflows and boost our creativity and productivity. Creativerly's favorite Apps 2021 will be my very own way to honor and celebrate those makers and teams.
On another note: In the last issue of Creativerly I send out a quick survey, regarding whether I should get rid of or keep the images within the email newsletter of Creativerly. The main reason behind my thought of getting rid of the images, was the fact, that the email newsletters of Creativerly became quite long, so it could be hard to read through them on smaller device sizes. Most of the people who completed the survey, however, voted for keeping the images as they are. Some of you also mentioned, that they prefer to read newsletters on a desktop PC or a tablet, which delivers a bigger screen estate. Anyways, I am incredibly thankful for all your feedback and so many of you entered the survey. The images will stay as they are. This newsletter will keep evolving together with its readers. Therefore it means a lot to me to involve you, as the audience, in decisions like this.
If you have recommendations or feedback, drop me an email or a tweet. For now, enjoy the newsletter!  🥰
---
Improve your website's SEO performance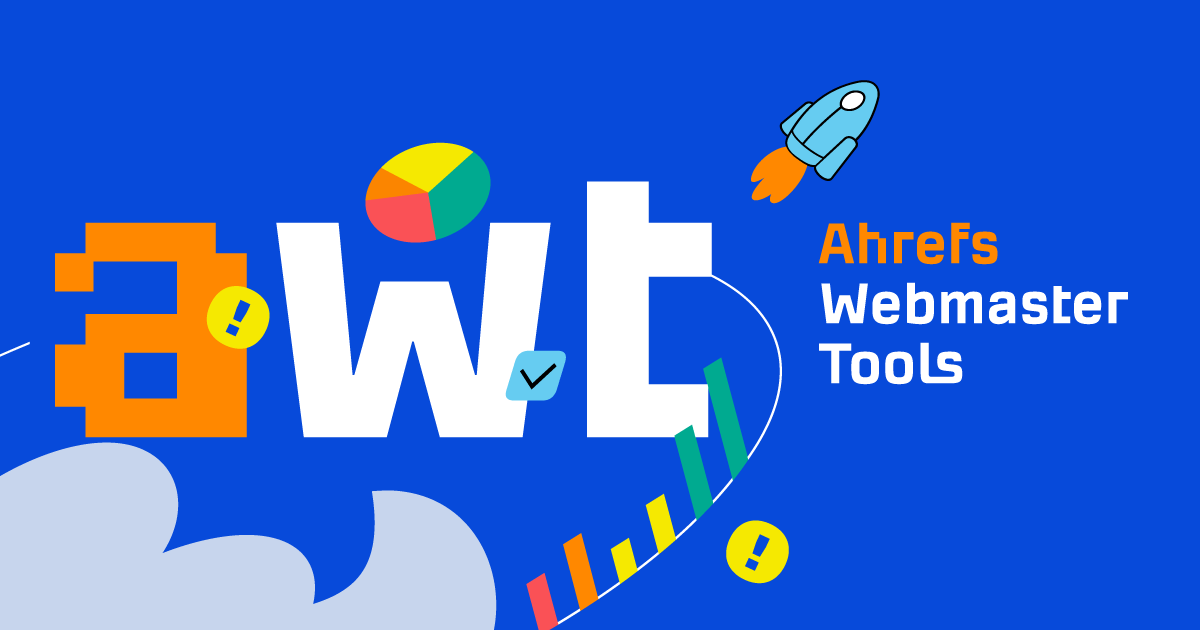 Are you sick of your competitors outranking you in the search results? Wish there was an easier way to get more Google traffic? One option is to get an agency on a costly ongoing retainer. The other is to leverage a tool that tells you what to do. Your solution is Ahrefs Webmaster Tools—and it's FREE!
---
Apps, Software, Tools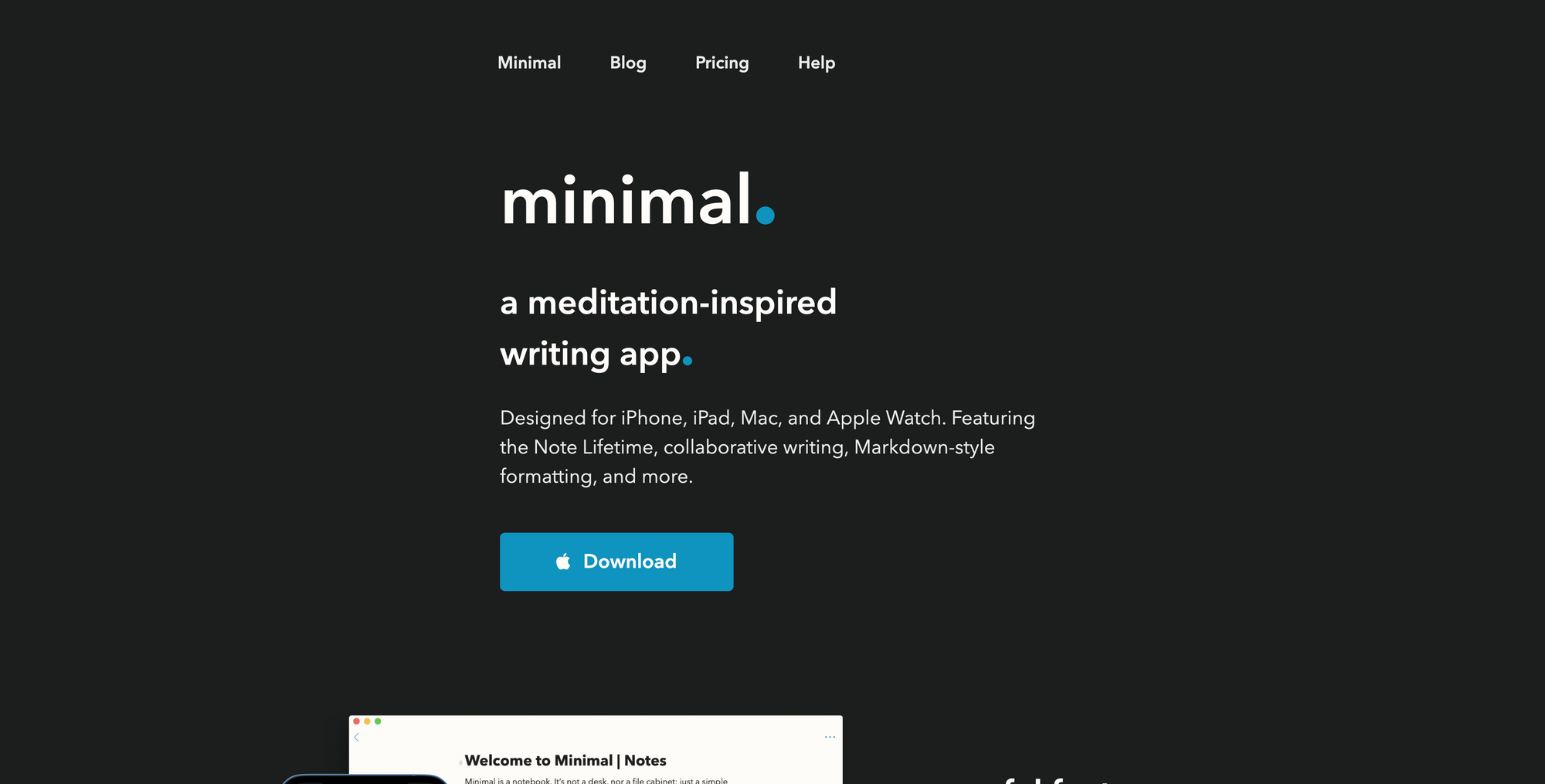 As most of you probably know, iA Writer is my preferred writing interface for deep and focused writing sessions. Minimal is another app, that also wants to give you a clear and lucid writing experience, while you craft your next blog posts or jot down your thoughts and notes. What makes Minimal unique writing is the fact that it is mediation-inspired. Minimal is a writing app exclusively designed for the Apple ecosystem, as the app is available for iPhone, iPad, Mac, and Apple Watch. When I opened Minimal for the first time, I immediately fell in love with the beautiful interface, the elegant typography, and the overall look and feel.
At first glance, Minimal only consists of a lucid writing interface, but Minimal actually features powerful tools, which were designed to stay out of your way until the moment you need them. Writing within Minimal feels like a breeze, as it uses markdown formatting style, which gives you as the writer the possibility to rapidly format text. The formatting features include but are not limited to different headers, lists and todos, blockquotes, folders and tags, and a lot more. Minimal is not only a beautiful writing app with the sole purpose of giving your writing a home, it also lets you organize your projects. Minimal lets you set up folders as projects, within those you can then create as many notes as you like, and even manage your open tasks and the things you need to tackle next.
On top of that, Minimal syncs your to-do lists with your Apple Calendar app. This means, each to-do item within Minimal becomes a distinct event within your calendar, which can be configured any way you like. If you want to use Minimal across a team or together with your colleague, you can totally do so. Minimal lets you write collaboratively with friends, family, and teammates. With just a few clicks, you can invite collaborators to any note you have created within Minimal. Another neat feature of Minimal, is that you can publish any note, blog post, or essay you have created and written within Minimal, as a website. Minimal will take care of this publishing process, and your notes and posts will get displayed as beautiful, minimal, and simple websites, that are easy to read and share.
To summarize, Minimal is even more than just a writing app, it is more like a note-taking app, that even gives you powerful features to use as a project management tool, and collaborate with your colleagues within one single and beautiful place. It was purely designed for the Apple ecosystem, which makes it easy to sync all your content and notes between your devices. You can download Minimal and enjoy a 14-day free trial. After that, Minimal will cost you $4.99 per month or $49.99 per year. There is also the possibility to share a family plan with up to 6 members for $79.99 per year.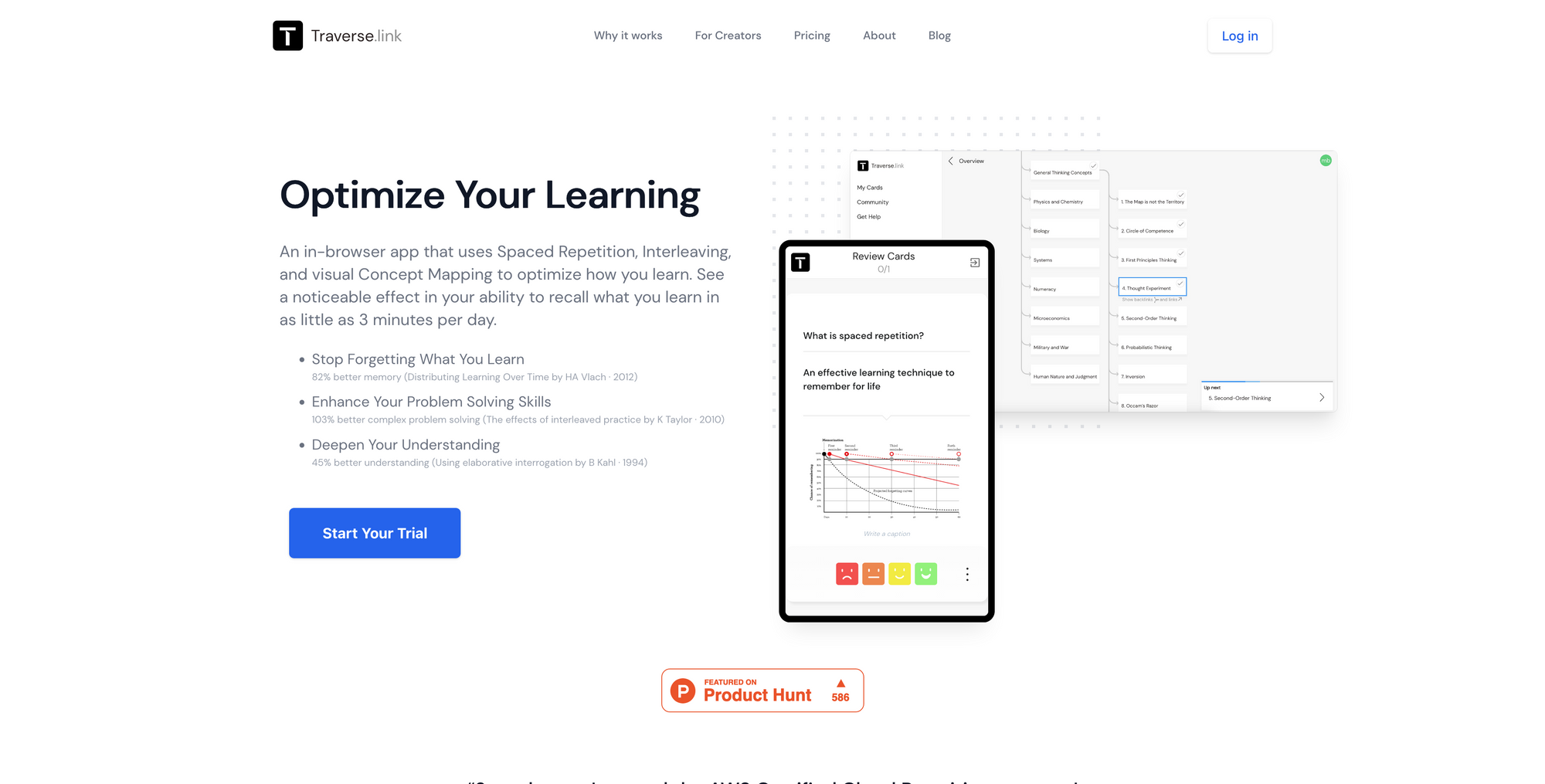 I have been following Traverse for quite some time now, as I am incredibly impressed by what Dominic Zijlstra has built. Spoiler alert: Traverse might be the ultimate learning tool. Traverse wants to help you to optimize your learning with concepts like Spaced Repetition, Interleaving, and visual Concept Mapping. If you are not familiar with those learning techniques, make sure to check out the links I have provided as they give you a great overview. Traverse unifies those learning techniques within one beautiful in-browser app, that helps you to strengthen your ability to recall what you learn. When I want to dive deeper into a specific topic and actually want to create learning resources and notes, I usually find myself jumping back and forth between different tools, which makes it harder for me to come up with a learning habit. With Traverse, everything you want to learn and remember sits within one place, organized by topic.
On top of that, Traverse makes it incredibly easy to find, access, and mark up all your notes. Taking notes within Traverse is markdown-powered which gives you the power to quickly transform and format the notes you take, without losing context. As you are diving deeper and deeper on a specific topic it can be super helpful to zoom out and see the big picture. Traverse supports mind maps, so you can do exactly that. Organizing your thoughts into a mind map, lets you break down your complex topics into bite-sized chunks. This makes it possible to dive even deeper and get into the details and still have all your thoughts structured. Mind maps make it easy to see relationships, sequence your studies, and easily digest what you are learning. Mind maps can have a significant impact on the way you learn and remember things.
As you are breaking down your complex topics, you can focus on one chunk after another, and jump straight into the details whenever you want to. While mind maps help you to structure and organize your learning resources, Spaced Repetition helps you to make them actually stick. Within Traverse you can create smart flashcards which makes it super convenient to learn and practice the topics you have taken notes on. Spaced Repetition within Traverse is powered by an algorithm that will pick the perfect amount of time between each of your study sessions for optimal long-term memorization. Spaced Repetition together with Interleaving is a powerful technique to improve your learning and strengthen your ability to recall what you have learned. Traverse will set up daily study reminders so you will stay in the loop.
After your study sessions, you can keep track of your results with Traverse's recall tracking. As all of this wouldn't make Traverse such a powerful tool already, if you are a creator, Traverse gives you the possibility to create a course within Traverse and publish it with a single click. All you have to do is organize your ideas in a mind map. Then, simply expand on topics with text, images, audio, and video. Traverse helps you to turn your quick notes into microlessons. Once you are done, you can create a secret link to share with your community or even sell the course to a marketplace and grow your customer base. Traverse is an incredibly powerful tool for students, learners, productivity-geeks, creators, or even teams. Traverse is available for $45 per year, or $5 per month for the Personal Plan, and $250 per year, or $50 per month for the Team Plan.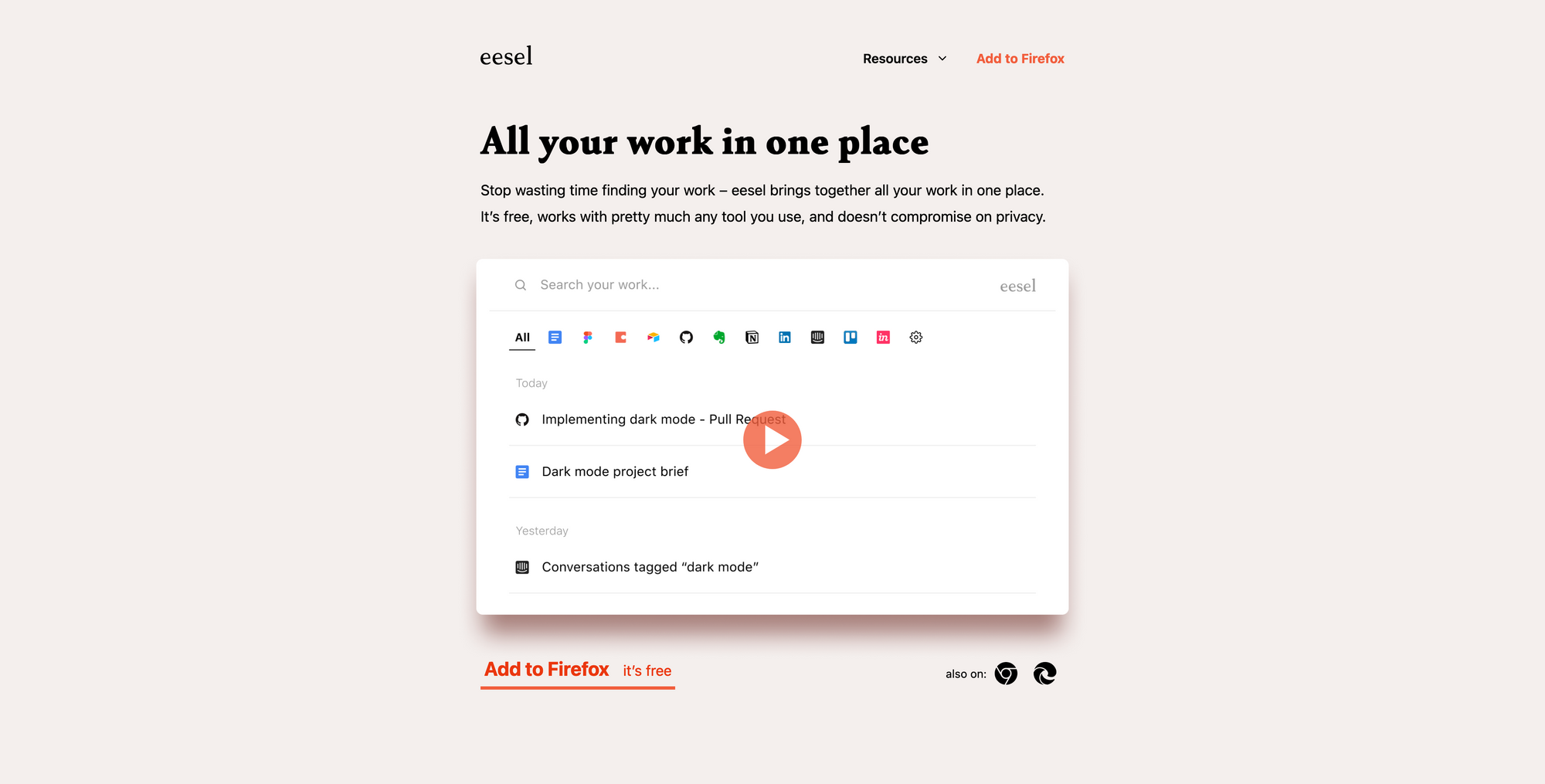 As browsers became incredibly powerful over the last few years, more and more people heavily rely on them for work. Most of the time, we find ourselves jumping back and forth between different web apps, docs, sites, bookmarks, and so. It became hard to keep track of everything, and every now and then, some important bit of information simply gets lost. eesel is a lovely little but powerful browser extension, that gives all your work a dedicated home, accessible with a single shortcut. eesel is free-to-use, works with pretty much any tool you can think of, and respects your privacy. Lovely, isn't it? You can think of eesel like your dedicated Command + K interface for your browser and all your work.
It works with anything you open in your browser, and you can be sure that everything you need is there, so you do not have to worry that some important bits of your work is getting lost. I am pretty sure most of us were already in a situation in which you knew you have seen this one important doc, but you just can not remember where it was. With eesel you will find within seconds. eesel allows you to search both in the title and in the content of your documents. To access eesel, you do not have to open a new tab, or click on a button, all you have to do is hit the dedicated keyboard shortcut, no matter where you are currently are in your browser, it is always accessible and so is your work.
What I really love about eesel, is the fact that it gives me access to all the web apps I use with a single shortcut. It is blazingly fast to jump between any database in Airtable, some recent design files in Figma, or any document you have set up. Since eesel is also powered by commands, you can create a new Figma file, a new document, a new Notion page, whatsoever, with just a few keystrokes. That is exactly how your work in your browser should be, frictionless and blazingly fast without any context-switching. By default, eesel ships with loads of different ready-made commands. You can get a taste of them here, and there is even a guide for creating and setting up your own commands.
Besides all of that, eesel is private by design. eesel runs entirely locally, so your work never leaves your browser, and you do not have to worry that your data gets shared with any other company. Also, you do not have to create an account or connect your existing tools to eesel. Currently, eesel supports Chrome, Edge, and Firefox. Try it out now.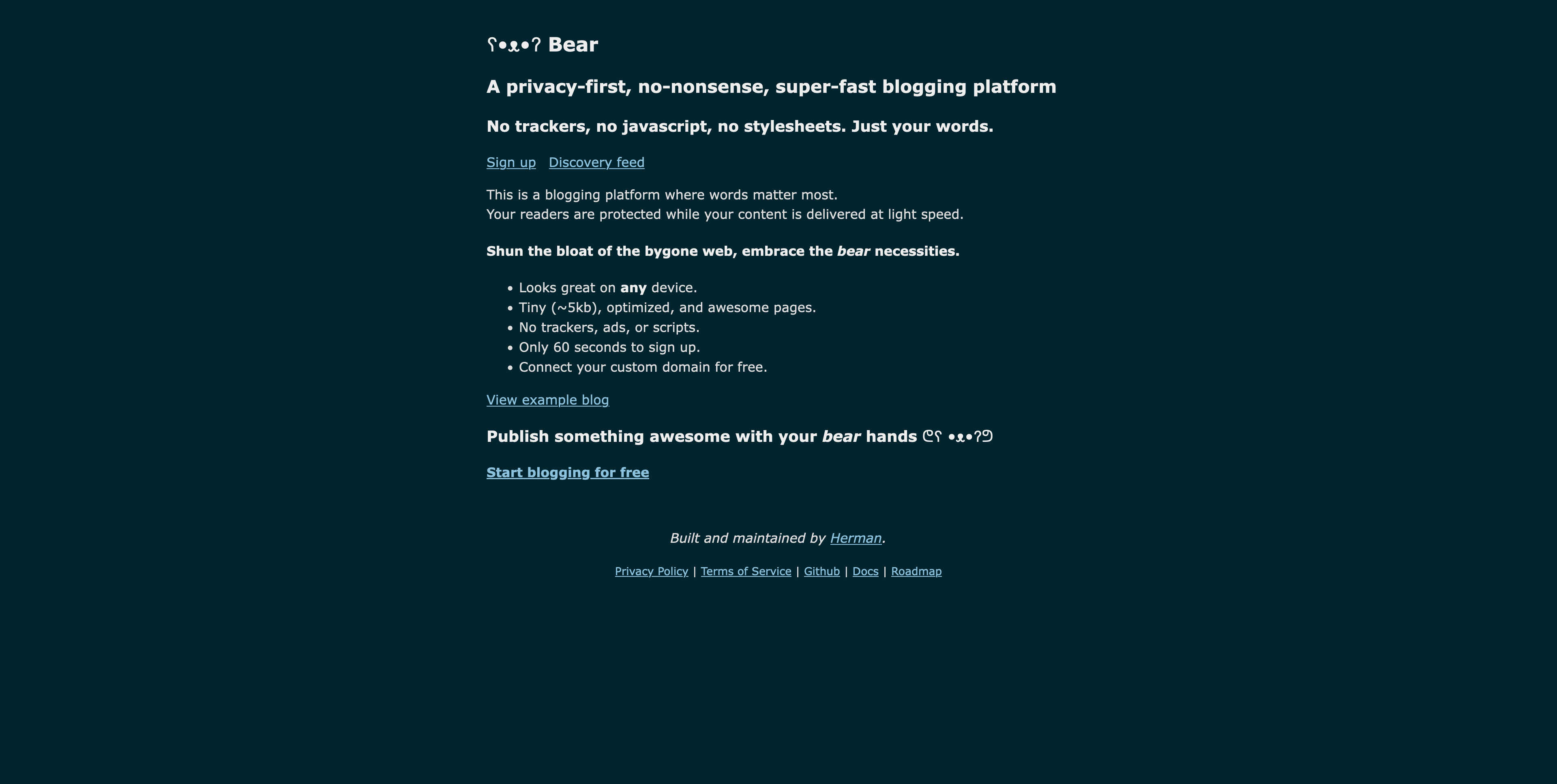 If you are a privacy advocate and also looking for a publishing platform that mirrors your privacy needs, Bear is worth checking out. Bear is a privacy-first, no-nonsense, super-fast blogging and publishing platform. The only thing that matters while using Bear are your words. The platform is free of trackers, no javascript, no stylesheets, just your words. Bear is a truly lightweight and minimal blogging platform, that got rid of all the bloat. When you build your blog with Bear you can be sure that it looks awesome on every single device.
Bear is optimised for speed, as your blog only weighs around 5kb, so you can be sure that your content is accessible to your readers at any time. Bear also respects your reader's privacy as there are no trackers, ads, or scripts involved in the platform. Signing up for a Bear account literally takes 60 seconds. After signing up, you are ready to go to focus on your writing and publishing. If you want, you can connect your custom domain to Bear for free. Bear is built and operated by only one person, Herman Martinus. He likes to tinker with ideas, and that is also the reason why he created Bear.
If you want to keep track of Bear's roadmap you can do so by heading over to the public roadmap on Github. You can also head over to Herman's blog to get a taste how sites built with Bear will look like.
---
Useful Resource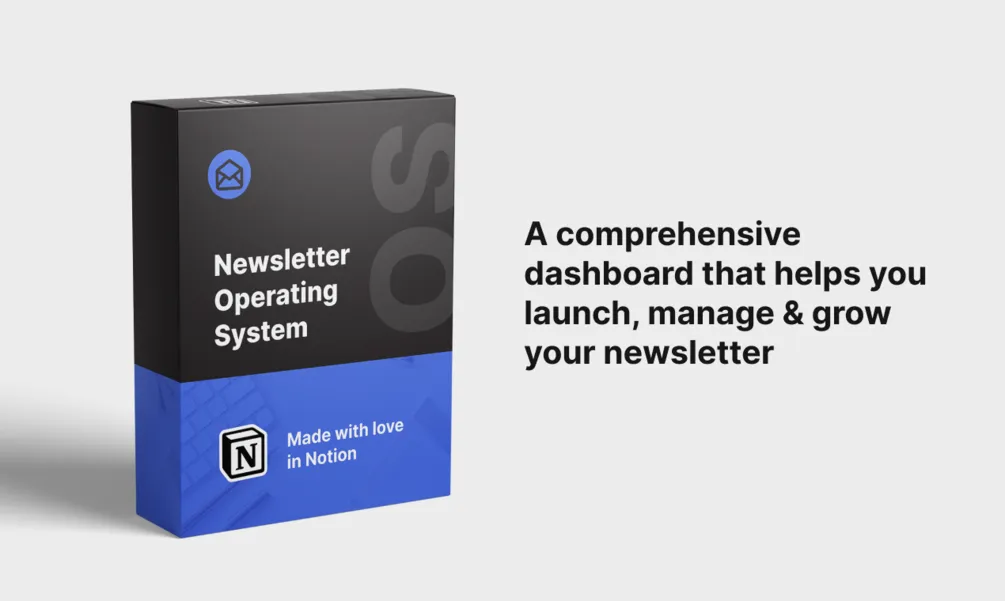 Since there are a lot of new people who joined Creativerly recently, I thought I reshare a resource that I absolutely love once again. If you are a newsletter creator yourself, Newsletter OS by Janel (who is writing and curating BrainPint) is the one and only product you need to boost your productivity and workflow. Newsletter OS is a super useful Notion Dashboard that will help you to curate, write, and grow your newsletter. Why do I love this so much? Well, in the first place I always love to see when Creators help out creators by launching such useful products. On top of that, Janel put 150+ hours and all her expertise into this resource! Here is what you will get with Newsletter OS: 120+ Tools To Help You Write & Grow Your Newsletter, Growth & Distribution Tips, 20+ Ideas on how to monetize, and a lot more.
Newsletter OS will cost you $49 (which is a great price and a great investment) but Janel was so kind to provide all Creativerly readers with a special discount. Just use the code "creativerly" at checkout which will give you $7 off your purchase. You can also use this link which will take you directly to Newsletter OS with the discount already applied. Do not miss out on this great offer.
---
Mental Wealth
➢ High agency: how to feel more in control in your life and work – "Personal agency, or self-agency, describes the experiences we have when we set goals for ourselves and take action to achieve them. People with high agency feel a sense of control over their lives, and they can make decisions about what they want or need and act to meet those needs. On the other hand, people with low agency may feel like something outside their control, such as luck or fate, is shaping their path. If someone has low agency, they may feel powerless to change the direction of their lives. And powerlessness is a very uncomfortable feeling for most of us."
➢ The origins of product design – "Like many UX designers, I didn't aspire to be a UX designer when I was young. And like some of you converted UX designers, I did want to design products when I grew up. Physical products, appliances, shiny, rounded edges, ergonomic buttons, clever interfaces. At the time I didn't know that this discipline was known as industrial design. I would later discover that industrial design was not my forte (neither was mechanical engineering or physics), but I still held on to a love for industrial designers, brilliant products, and famous case studies where engineering and design intersect perfectly."
➢ The remote work revolution hasn't happened yet – "It's hard to track all the ways this pandemic has upended "normal" life, but surely one of the most significant changes has been how and where, and even when, we work. You might call the last year or so a remote work revolution, but that's not quite right. For one thing, remote work wasn't an option for most of the country. But even for the fortunate people who were able to work from home, what they were doing wasn't really working. It's more like a panicked compromise forged under the chaos of a national emergency."
➢ How to rest well – "Downtime is undervalued in today's busy, always-on world. But for most of human history, rest – time in which we can recharge the mental and physical batteries we use while labouring – was prized as a gift. To Aristotle, work was drudgery and necessity; only in leisure could we cultivate our mental and moral abilities, and become better people. In The Sabbath (1951), Rabbi Abraham Heschel argued that, in Judaism, this day of rest was more than just a pause in the week, it was a 'palace in time … made of soul, of joy and reticence'. Even for the less philosophically inclined, leisure provided the time and freedom to do what they loved. When George Washington retired from public life in 1759, he threw himself into building and maintaining Mount Vernon, an enterprise that, according to the historian William Abbot, 'had on him a stronger and more enduring hold than did either war or politics'."
---
Classified Ads
Microns.io is a newsletter to discover the best micro-startups for sale. Join hundreds of other entrepreneurs and investors looking for their next acquisition.
Craftwork is offering high-quality interface assets for designers & startup creatives. No matter if you are looking for illustrations, UI kits, or icons Craftwork got you covered.
Put customer insights at the center of your business, making them accessible & actionable across teams with Iterate.
If you are interested in putting your tool, product, or resource in front of over 1300 creative minds, consider advertising in Creativerly and book a sponsor or classified ad spot. Find all the important information at creativerly.com/advertise.
---
Appendix
➢ ICYMI
If you want to put your product in front of over 1300 creative minds with a high interest in creativity and productivity-boosting tools and resource, you can now book a sponsor or classified ad spot within Creativerly. New spots for Q1 2022 are open. Head over to creativerly.com/advertise for more information. If you want to book a spot, message me at advertise[at]creativerly.com.
➢ ICYMI
If you are interested in the intersection of UX - Tech - Mindfulness - Digital Wellness, then this week's featured newsletter is definitely of interest to you. "This Too Shall Grow" is a one-person mindful UX studio and digital wellness consultancy founded by Clo S. who has been working in the field of web project management, UX Design, UX Research, and tech in general for over 6 years. She now offers workshops, consulting, and coaching. With her digital wellness newsletter, she sends out a carefully crafted email packed with the best resources, tools, and tips on mindful UX, digital wellness, mental health, and privacy, every two weeks. I am subscribed to her newsletter for a couple of months now, and it quickly became one of my absolute favorite reads, I am always looking forward to receiving it in my inbox. Clo does not only write an outstanding and thoughtful newsletter, she also captures her thoughts and suggestions on bespoke topics on her blog. Recent posts included topics like "How to Make your Email Inbox Calmer" or "What Designers can do about Internet Addiction". Head over to thistooshallgrow.com/newsletter and make sure to subscribe, I can not recommend this newsletter enough.
➢ Quick Bits
---
Twitter thoughts
---
Till next time! 👋‌‌‌‌
Support: Do you have a friend who is looking for inspiration, news about design, and useful tools and apps? Forward this newsletter to a friend or simply share this issue and show some support. You can also show some love by simply clicking the button down below and keep this newsletter a sustainable side-project by buying me a coffee. ☕️ 🥰
---
---
Some of the links in my newsletter and my blog posts are affiliate links. Those links are marked by an asterisk "*". If you buy something through the link, the product will not cost you anything more, but I will receive a small commission which not only supports Creativerly and my work but also helps me to keep this publication a sustainable side-project.