Newsletter
Build a habit, not a plan & Think better, achieve more
In this week's issue of Creativerly: Say hello to your digital brain, the best product graphics for founders, don't kill time, and a lot more.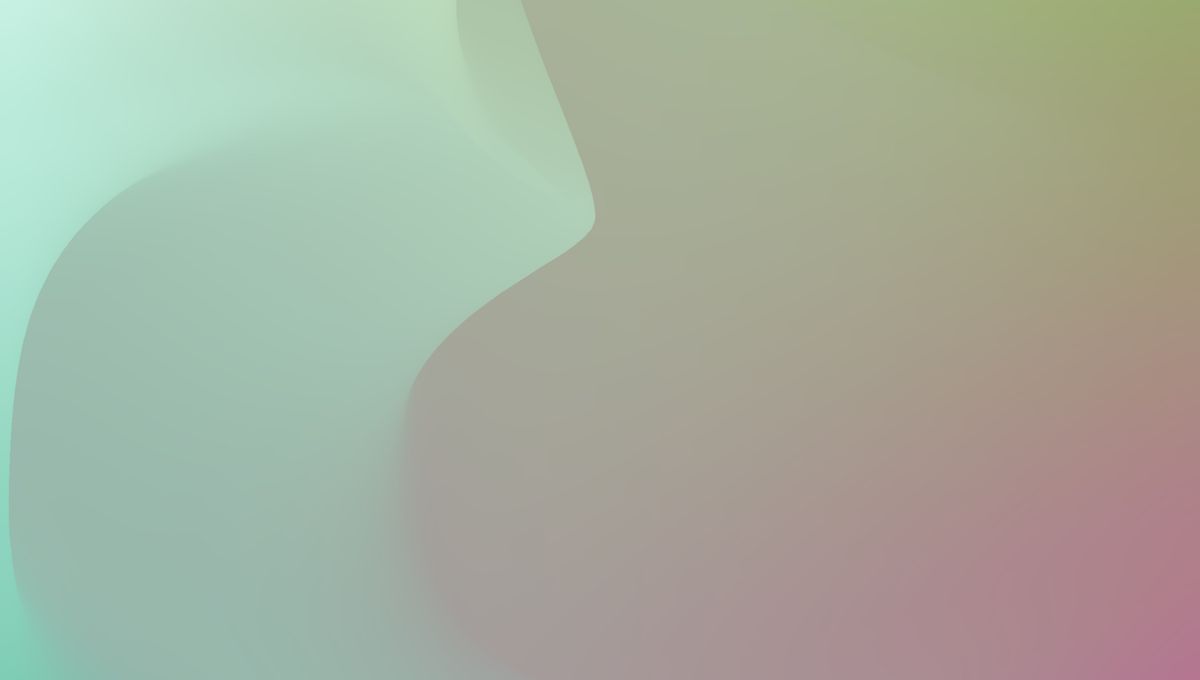 You are reading Creativerly, the weekly digest about creativity and productivity-boosting tools and resources, combined with useful insights, articles, and findings from the fields of design and tech. The newsletter built for the creative community.
---
Hey and welcome to Creativerly 152 👋
Today is a very special day for Creativerly: we are celebrating Creativerly's third anniversary. Back in January 2019, I started to write Creativerly, and shortly after I published the very first issue. And now here I am, three years into it, three years constantly publishing, three years constantly working on my passion project. It is an incredible feeling to work on Creativerly for three years now, and it is simply amazing to see how the project keeps evolving every single year. I want to take this opportunity to say thank you to all of you, as the constant feedback and suggestions help me immensely to shape Creativerly and make it better every single time.
Without you, Creativerly wouldn't be the publication it is today. Thank you for that. I am also happy to tell you, that Creativerly is here to stay. Creativerly is my passion, I love writing it every single week, and it brings me pure joy to work on it. As already mentioned in previous issues of Creativerly, there is still so much more to come. I am excited for the future, but I am even more excited to share the future of Creativerly with you. Every single Creativerly reader means a lot to me.
Thank you, from the bottom of my heart, thank you.
---
Privacy-friendly web analytics for your peace of mind.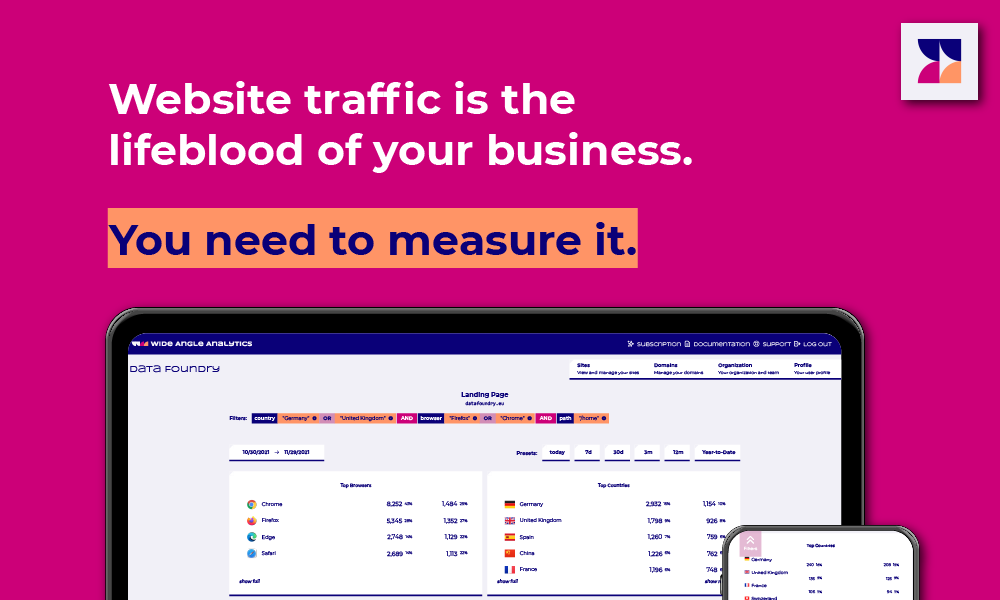 Wide Angle Analytics is a cookieless alternative to Google Analytics. Uncover value with colourful charts and flexible filters. Improve tracking quality and avoid AdBlockers. Invite others to collaborate. Pay per site, not the number of visits. Focus on business, not the limits. Try risk-free!
---
Apps, Software, Tools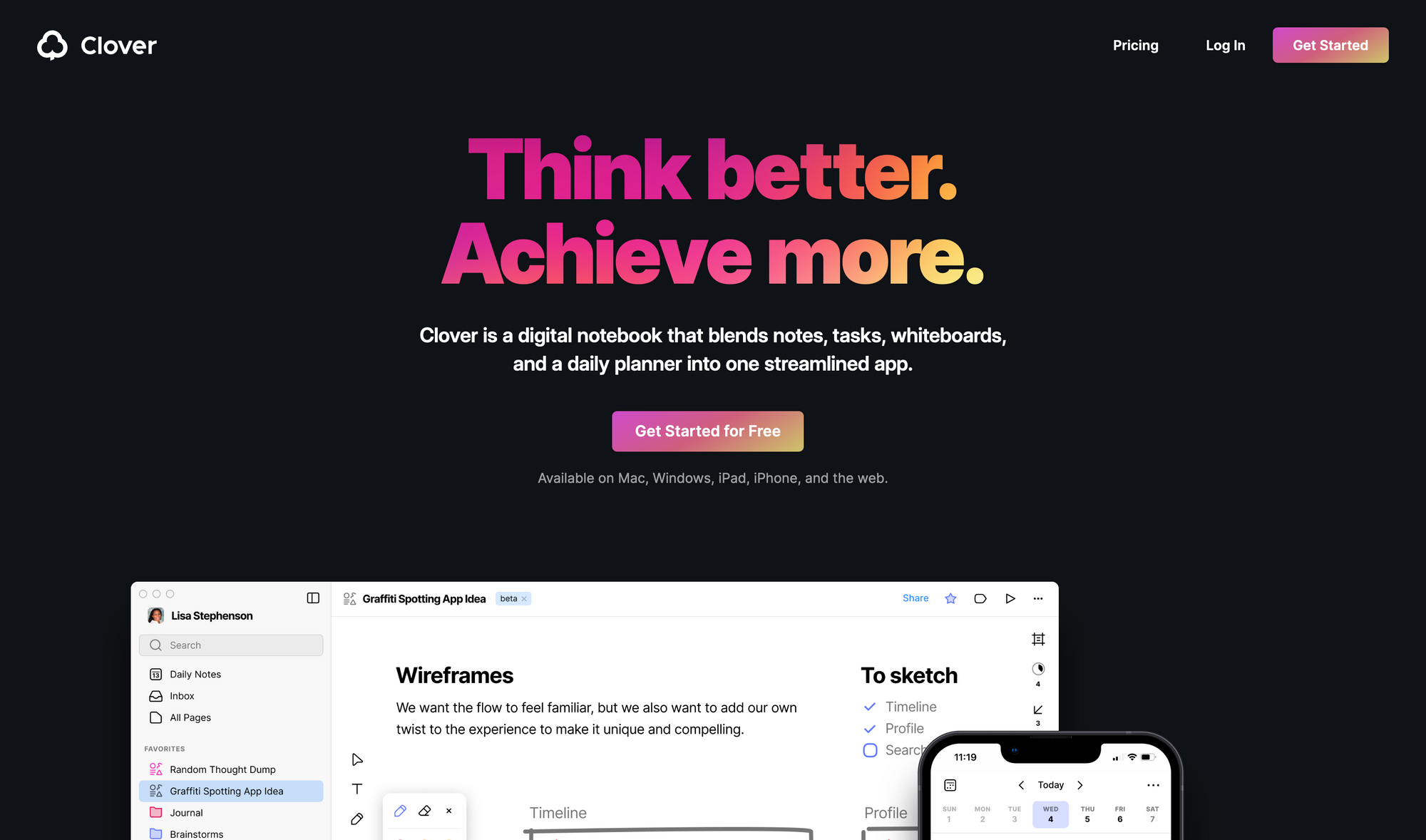 Avid Creativerly readers might already be familiar with Clover, as I wrote about this tool twice already. The first time I featured it in Creativerly, Clover was still in closed beta, and therefore I shared some very first impressions while using it. The second time I featured it, Clover opened up their beta to the public. Now, I am incredibly excited to announce that Clover just launched their v1. Clover officially launched their app, with versions for the web, macOS, iPhone, and iPad. Since trying out Clover for the first time, the tool evolved into a productivity and creativity powerhouse, with flexible and expressive note-taking features.
At the core, Clover is a digital notebook that makes it possible to blend your notes, tasks, whiteboards, and daily journaling into one beautiful, streamlined app. If we take a closer look at Clover, we realise that it is an incredibly powerful app to write, sketch, and embed your notes, thoughts, ideas, and media within an infinite canvas. Clover is an app designed for giving you creative freedom, complete control of the content you create, and a dedicated place for your thinking. The most important part of Clover is the so-called Surface, a new type of document. The Surface combines the power of a text editor with the flexibility of a whiteboard.
If you are looking for a tool for better brainstorming, enhanced memory, intuitive organization, and workflows you will probably experience like that for the first time, make sure to give Clover a try. Clover's infinite canvas unleashes full-fledged creative freedom, combining the best of productivity and creativity within one single tool. With Clover's powerful text editor you can create markdown formatting, code block with syntax highlighting, inline tasks, dynamic references, and much more. If you want to, you can add wireframes, notations, and sketches on top of your notes. To network your ideas together, Clover gives you the possibility to link pages together by using backlinks.
Additionally, Clover also gives you the possibility to use it as a full-fledged task manager, project manager, and daily planner, as you can create daily notes, inline tasks, and lets you manage your projects at large. It is exciting to see Clover launching their v1 with beautiful apps for iPhone and iPad too. Besides that, Clover is also available for macOS and on as a web app. You can use it for free for up to 500 blocks. If you need more, you can upgrade to the Pro plan which is, as of writing this, available at an introductory price of $6 per month (billed annually) compared to the regular $8 per month (billed annually). A Team plan is also in the works.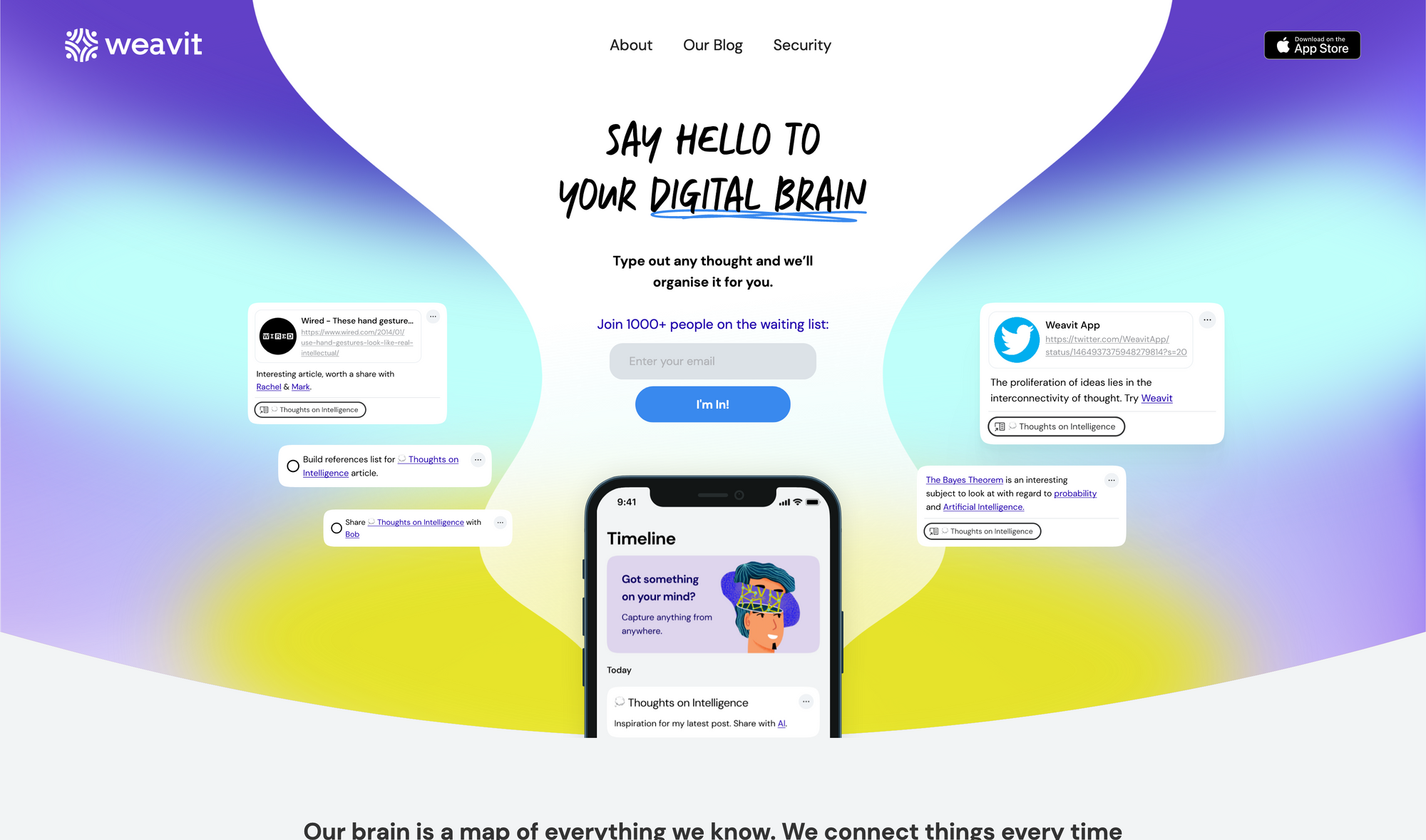 One of the most recent apps I have been trying out is Weavit. Weavit is an app (currently available for iOS only), that helps you create a digital brain of your thoughts and notes. If you have been looking for a mobile app to quickly jot down notes, thoughts, and tasks, and never have to worry about finding them again, Weavit might be worth a look for you. The mobile app was designed to capture all your thoughts, tasks, inspiration, ideas, and general notes with ease, whenever something comes to your mind. On top of that, Weavit finds and links people, topics, and events to your thoughts and tasks. Just like that, you will be able to create a digital map of your mind.
Within Weavit, each of your thoughts and notes turns into blocks. With Weavit you can say goodbye to unstructured documents, folders, and different notebooks, where your ideas are hard to refind. Whenever you capture your thoughts with Weavit, the app delivers AI-driven suggestions to connect your thoughts, contacts, meetings, and more together. To make this happen, Weavit finds keywords representing people, events, and topics you know within your text and suggests them to you. All you have to do at this point is simply confirming that Weavit is linking the right thoughts to the right people. Once that is confirmed, you will start building a graph of your mind.
If you have been on the hunt for a tool, that lets you quickly capture short and bitesized notes, annotate imported content from the web, quickly type out a task or an alert linked to anyone, navigate to any date in history to find all your thoughts, and get suggested thoughts, ideas, and related content around your existing knowledge, I encourage you to give Weavit a try. Especially, because Weavit is, besides all those amazing features, also privacy-focused. All your data is protected with robust security since Weavit is using AES-256 and TLS encryption to ensure that your personal data stays completely private.
Weavit is currently free for a limited time. If you want to give it a try, you can sign up now to their waiting list. But you better be fast, as there are already over 1,500 people on their list.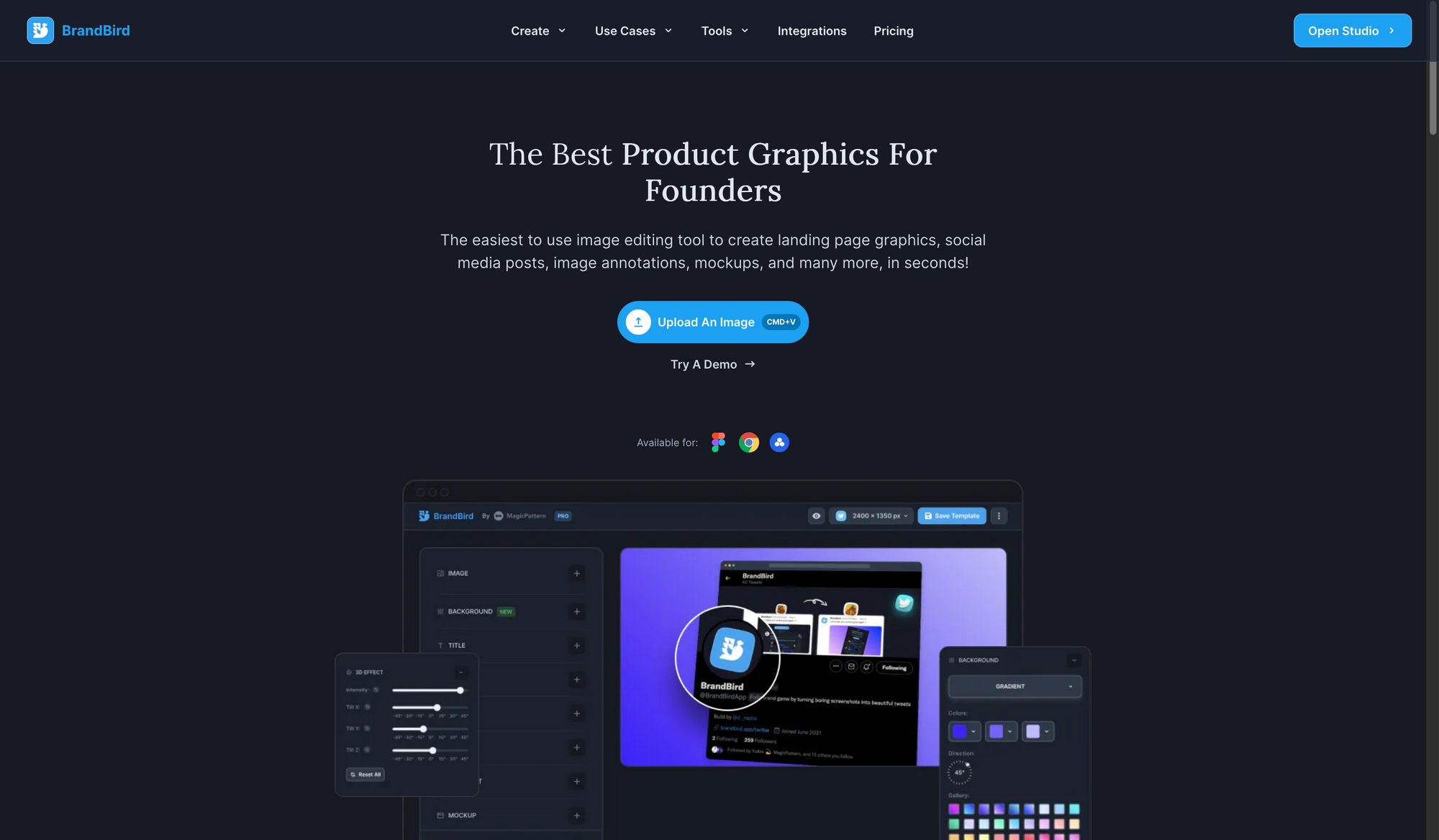 I am a huge fan of creativity-boosting tools that give you the possibilities to create graphics for landing pages, social media, mockups, and more incredibly fast. For most use-cases, there is no need to use heavy tools like Photoshop, Illustrator, Figma, or Sketch.
BrandBird is an incredible tool that gives you immediate access to the best product graphics for founders. No matter if you are looking to create landing page graphics, social media posts, image annotations, or anything else, BrandBird got you covered. Using BrandBird to create product graphics is as simple as it can get. All you have to do is drop an image inside the editor, customize it by adding gradient backgrounds, shadows, 3D effects, or mockups, and finally export your finished product graphic to JPG or PNG, after choosing your preferred dimensions.
If you need to finish some graphics by a close deadline, BrandBird also gives you access to beautiful and professional templates, so you do not have to start from scratch. Those templates are available for Twitter, LinkedIn, Facebook, Instagram, Dribbble, ProductHunt, and Google Play Store. You can browse through all the templates right here. To customize your graphics, BrandBird is offering a wide set of options. For your backgrounds, you can use patterns, gradients, or blurs. But you can also create 3D effects, annotations, mockups, or watermarks to make your graphics stand out from any social feed.
To speed up your workflow, even more, you can integrate BrandBird with Figma (there is a dedicated plugin available), Google Chrome (to import your browser tab directly into BrandBird to turn it into a beautiful post), Unsplash (which gives you access to thousands of beautiful stock images), and Feedhive (to pair the best social media scheduler with BrandBird). There is a free version of BrandBird available with some limitations. BrandBird Pro will cost you $120 per year, or $15 per month and gives you access to unlimited exports, priority support, and the possibility to save templates, and customize watermarks.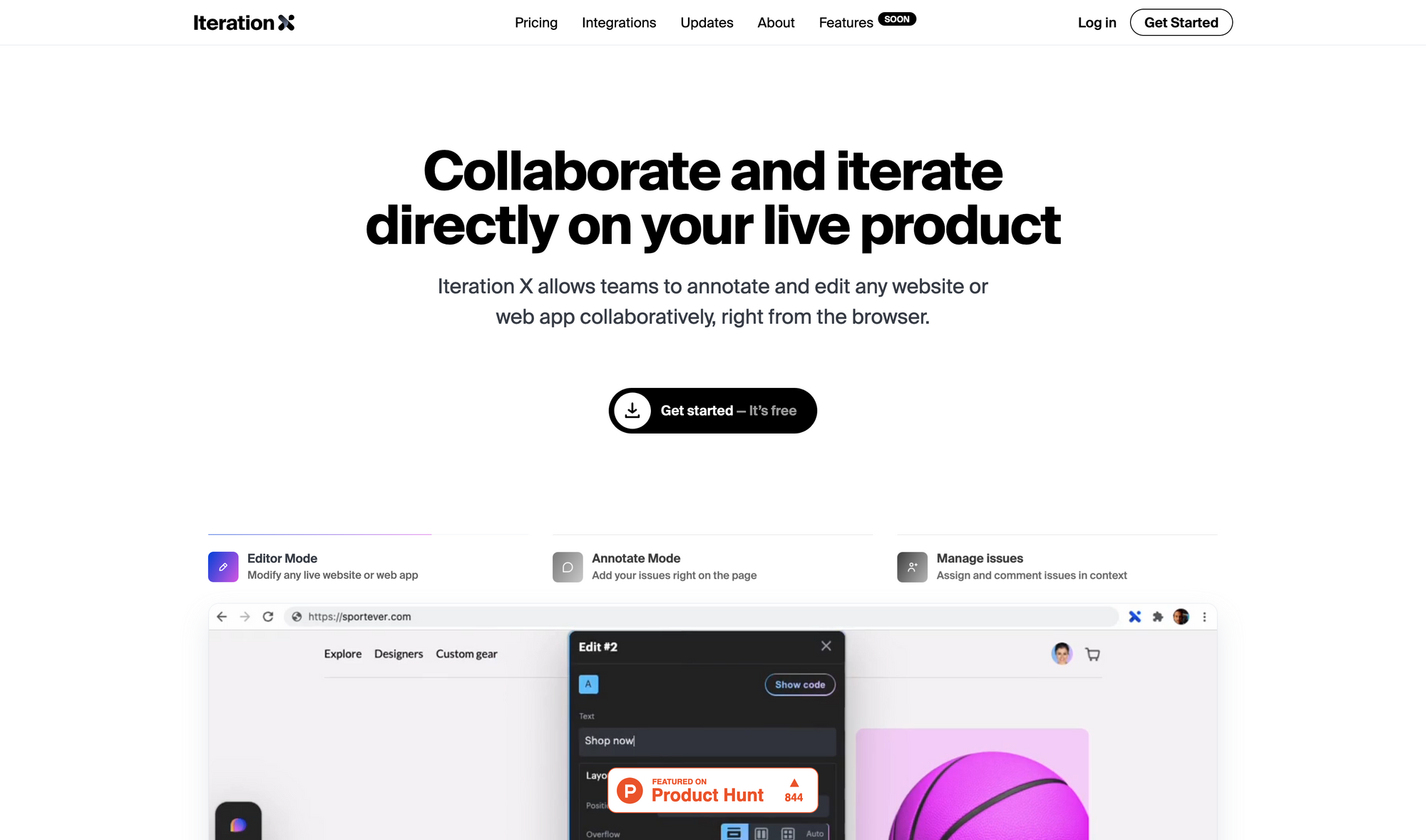 Iteration X is a powerful tool, that lets you and your whole team collaborate on any website or web app, right from the browser, simply by installing a Chrome Extension. As a product team working on websites, landing pages, or web apps, you will collect feedback and suggestions as part of multiple iteration phases. Keeping track of all the feedback, coming from different team members, messaged and saved in different places, can be quite hard. Iteration X makes collaboration incredible easy, as you and your team can work on any live website or web app collaboratively.
Iteration X consists of three powerful main features. First of all, there is the Editor Mode, which gives you the possibility to modify, edit, or redesign any live website or web app, by editing text, typography, colors and many other CSS properties without writing or changing a single line of code, Iteration X supports no-code. Then there is the Annotate Mode, which lets you keep track of bugs, design issues, typos, and anything else, by flagging those issues directly on any website or web app. Last but not least, Iteration X integrates with Asana, Trello, Jira, and Linear, to manage issues straight within Iteration X. This lets you assign and comment issues in context.
If you are working across different teams, Iteration X even lets you set up separate iteration spaces to work on different versions of the same webpage and explore different versions in parallel. Although Iteration X is focused on no-code, you can switch from the visual editor to the code editor to get even more freedom. Iteration X features a Starter Plan which is free forever, and includes 20 personal spaces, 3 team spaces, unlimited collaborators and editors, unlimited redesigns, and unlimited teams. If you need unlimited spaces, task management, password protection, the possibility to manage products, and more, you can upgrade to the Professional Plan for $24 per month per user (billed annually).
---
Useful Resource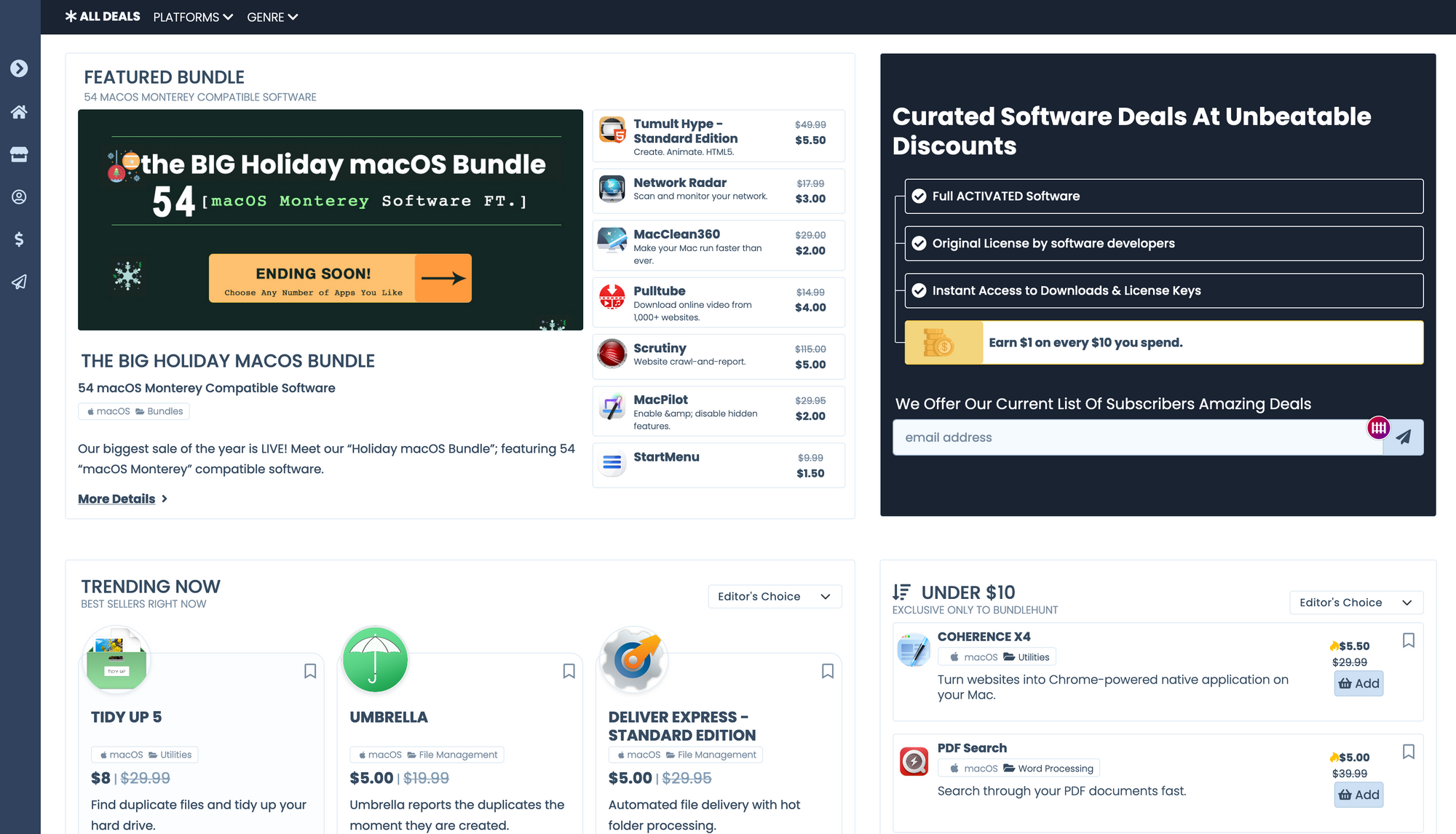 If you are on the hunt for curated software deals for Mac and Windows at unbeatable discounts, you should definitely take a look at Bundlehunt. In the past, Bundlehunt has been my go-to resource to grab incredible deals on some of my favorite apps. Head to their website now to find popular apps like Soulver, a notepad calculator app for Mac, usually priced at $34,95 and available at Bundlehunt for $23, or grab yourself Tumult Hype for $5.50 instead of $49.99 as part of their BIG Holiday macOS Bundle which includes 54 macOS Monterey compatible apps and tools, ranging from Macclean360 to Macpilot, Mosaic Pro, and a lot more.
---
Mental Wealth
➢ Are there too many designers in the world? – "My wife and I recently had our first child. The nice thing about having a kid is there is a built-in 10 month preparation period. At some point during those 10 months we came across midwifery. It was one of those things I had heard about but didn't have a deep understanding of."
➢ The Wrong Side of Right – "One big mistake people repeatedly make is focusing on proving themselves right, instead of focusing on achieving the best outcome. This is the wrong side of right. Most people never work as hard as they do when they are trying to prove themselves right. They unconsciously hold on to the ideas and evidence that reinforce their beliefs and dismiss anything that counters. When this happens, it's not about the best outcome, it's about protecting your ego. If you've made this mistake, you're not the only one."
➢ Don't Kill Time – "If you're okay with killing time, it's not scarce enough. Time is scarce, life is short, and as the grains of sand slip through the hourglass, so does the precious gift of time. Once gone, it disappears forever. We all know these things. And yet, at work and at home, we're so lost in a trance of distraction that killing time has become a chronic disease."
➢ Build a habit, not plan – "So, you have reflected on wins and losses. You also have listed down what excites you. Now, you need to do it. Don't make a plan. Make a simple and specific habit. Setting deadlines or targets can be useful. If you want to make a plan, keep it simple like list down milestones. However, without building a habit, your plan can be useless. B.J. Fogg generously pointed out that if you start a new habit that takes more than 60 seconds, you're less likely to do it."
---
Classifieds
If you are interested in putting your tool, product, or resource in front of over 1400 creative minds, consider advertising in Creativerly and book a sponsor or classified ad spot. Find all the important information at creativerly.com/advertise.
---
Appendix
➢ ICYMI
Advertising spots for Q1 2022 are available. Classified spots are still available throughout February and March. If you are interested in booking an advertising spot in Creativerly head over to creativerly.com/advertise for all the important information.
➢ Quick Bits
---
Twitter thoughts
---
Till next time! 👋‌‌‌‌
Support: Do you have a friend who is looking for inspiration, news about design, and useful tools and apps? Forward this newsletter to a friend or simply share this issue and show some support. You can also show some love by simply clicking the button down below and keep this newsletter a sustainable side-project by buying me a coffee. ☕️ 🥰
---
---
Some of the links in my newsletter and my blog posts are affiliate links. Those links are marked by an asterisk. If you buy something through the link, the product will not cost you anything more, but I will receive a small commission which not only supports Creativerly and my work but also helps me to keep this publication a sustainable side-project.