Newsletter
Chat + Tasks & Idea to design in an instant
In this week's issue of Creativerly: The first Android Automotive OS browser, a last update from Tweetbot and Twitterrific, productive procrastination, and a lot more.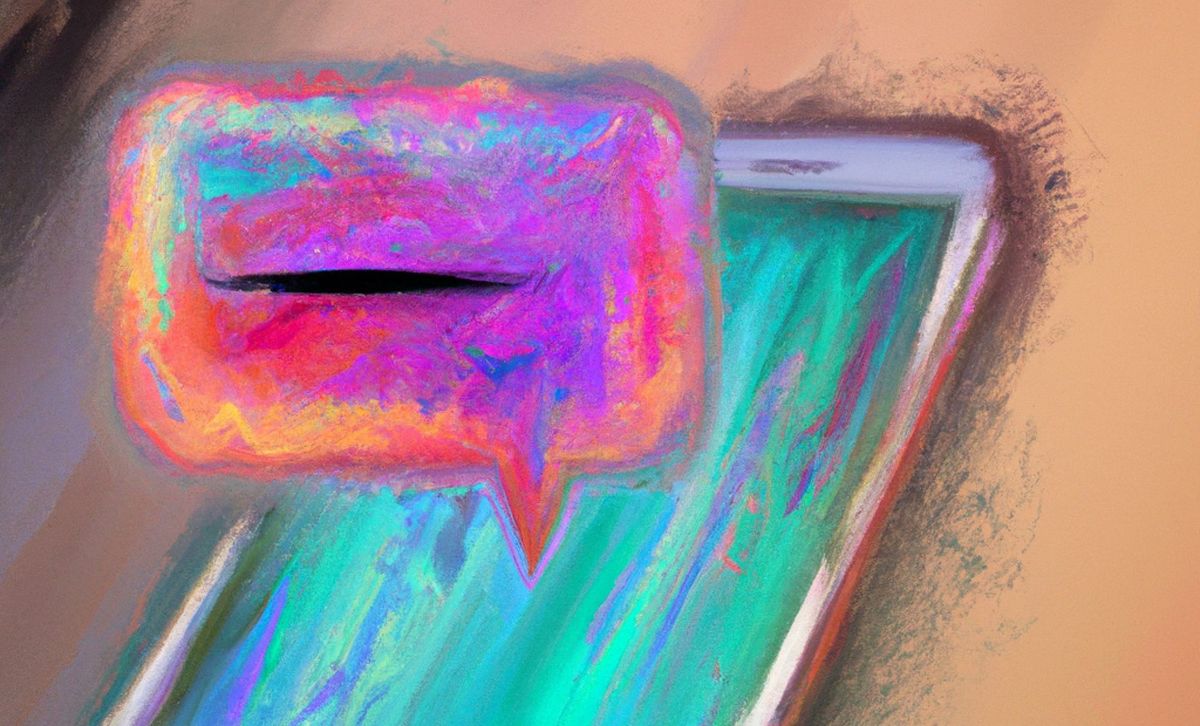 My name is Philipp and you are reading Creativerly, the weekly digest about creativity and productivity-boosting tools and resources, combined with useful insights, articles, and findings from the fields of design and tech. The newsletter built for the creative community.
---
Hey and welcome to Creativerly 211👋
In the past, while building and growing Creativerly, I got often asked what tools I use to write, curate, build, and grow Creativerly. Back in January 2021, I wrote a blog post about Creativerly's tech stack and the tools I use to operate my weekly newsletter. But a lot of things changes in over two years, and I decided it is time to write a new blog post about the tools and workflows I use to write Creatively every single week, but I also want to give some insights on what is going on under the hood and especially I want to be transparent regarding what it costs to keep Creativerly alive.
Although I changed quite a lot of apps and services throughout the course of the last two years, some are still the same. One of them is Refind. I do not remember when I joined Refind, but it is at least a couple of years. I never regret signing up for an account. Refind is a lovely service that gathers five articles every single day for you. Those five articles are tailored to your interests which you can obviously set yourself, but Refind also learns from your reading history. The articles it sends out to you are curated from over 10k sources. Besides that, Refind lets you take deep dives into new topics that spark your interest. Refind's smart reading list was designed to help you actually read what you want to read. I visit Refind literally every single day, and over the course of the past few years, there is no doubt that I had a day on which I did not discover at least one interesting article. Since I love to read and share my favourite reads and articles with Creativerly readers, Refind became one of the core apps and services of the workflow tech stack to operate Creativerly and the weekly newsletter. Sure, a writing app or markdown editor is an important part of my workflow tech stack, but I do not want to miss Refind anymore.
Refind not only helps me curate the best articles which I can then share with fellow creative minds and Creativerly readers, but it also helps me discover the most interesting posts and new topics I would not think of exploring on my own, but Refind does such a great job highlighting those topics without being obtrusive.
Nevertheless, there are still a couple more apps and services that power Creativerly and are incredibly important to me. The new and updated post about all the tools and services I use to write, curate, grow, and operate Creativerly is already in the pipeline, and Creativerly readers will be the first to know when it is alive and public.
---
Apps, Software, Tools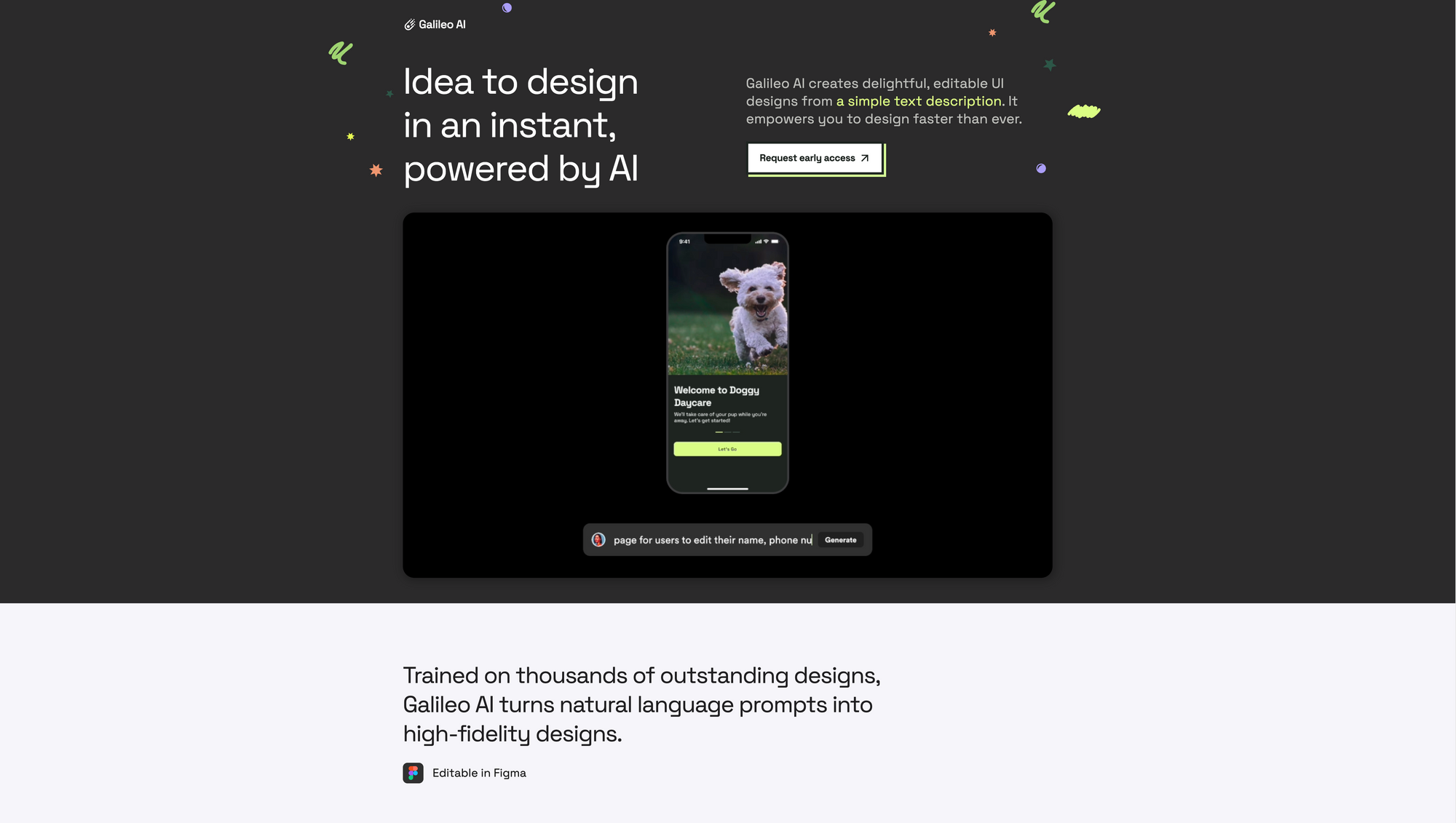 AI has been an ongoing topic for a couple of months now. More and more tools launched with a dedicated focus on AI, and already existing tools doubled down on implementing the power of AI into their apps. Notion recently launched its AI integration,  Raycast announced an AI integration will soon come to its macOS app, and Tome secured a $43m Series B with a valuation at $300m pre-revenue while adapting to the recent boom of AI. Besides that, Jordan Singer and his company Diagram showcased how AI can and probably will change the design industry, with Magician, a magical design tool powered by AI, and Genius, an AI design companion.
Speaking of AI-powered design tools, Galileo AI is another tool that has been getting quite a lot of attention recently. The idea of Galileo AI is to be able to design in an instant, with the power of AI. I am sceptical about AI-powered design tools, maybe because I am a Product Designer myself, maybe because I haven't had the chance to experience an AI-powered design tool first-hand. Nevertheless, I am intrigued to see, experience, and find out how Galileo will create delightful, editable UI designs from a simple text description as it is stated on its website. Galileo AI has been trained on thousands of designs, to offer the possibility to turn natural language prompts into high-fidelity designs. Those designs are editable within Figma. Galileo AI's technology learns from thousands of top user experience designs and builds the UI that meets your needs. The huge advantage of an AI-powered design companion like Galileo AI is the fact, that it offers you a powerful solution to create UI designs at lightning speed. While I think of AI-powered writing apps as a way to overcome writer's block, AI-powered design tools can be a way to overcome a creative block while working on user interface designs.
Besides building user interface designs from natural-language prompts, Galileo AI lets you populate your designs with carefully curated AI-generated illustrations and images to match your vision and style. But that is not it. Galileo AI leverages large language models to understand the complex context and fills the end-to-end product copy of your designs accurately.
Will Galileo AI take over designers' jobs? I do not think so. I do believe that loads of job areas and design might be one of them, will need to learn how to leverage the power of AI. Loads of AI-powered writing apps and image/art/illustrations generators showed that the technology still has very clear flaws. AI-powered design tools will help you to focus on work with a bigger impact since you will need to spend less time on tedious tasks like creating repetitive UI patterns and making small visual tweaks. Designing creative solutions will still be the job of designers, not AI. If you check out early screenshots of user interface designs that have been created by AI, you will quickly realise that those designs are stunning, but ultimately they are nothing special, they have no depth, nothing that would excite me, and definitely not joyful to use. Those things need the critical, analytical, and creative thinking of designers. Nevertheless, tools like Galileo AI can save you a lot of time since they offer you a fast and easy way to get started with your design tasks.
As mentioned earlier, I am sceptical but still following the field of AI-powered tools very closely, since it is an exciting technology. The last time I was sceptical and excited about technology at the same time, was when everyone was talking about web3 is going to be the future. Fast-forward to today, no one is talking about DAOs anymore, at least not within my bubble. Nevertheless, I am excited about Galileo AI and looking forward to its launch.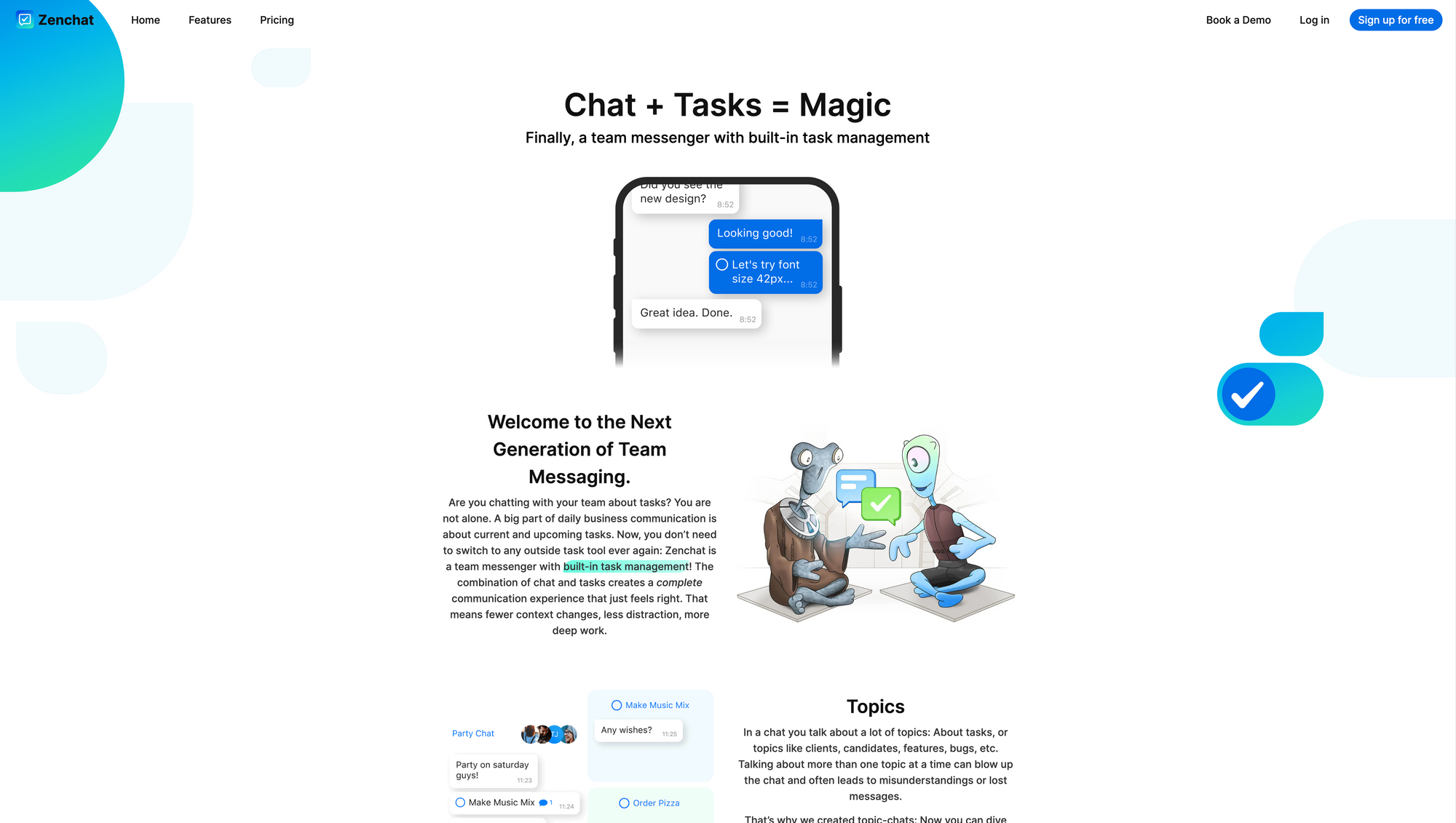 Zenkit is what I describe as a "calm company": they do not overwhelm their users with marketing, they are focused on privacy, they build beautiful and powerful products, and they have been bootstrapping their journey, without the need to rely on VC money. The first time I featured Zenkit, they had a single product, which was the project management platform. Fast forward to today, and Zenkit is a complete productivity suite, offering apps for project management, task management, knowledge management, forms and surveys, and communication. In this issue of Creativerly, I took a closer look at Zenchat, a team messenger with built-in task management by Zenkit.
Loads of teams are chatting about tasks regularly. The reason for that is the fact that a big part of daily business communication is about current and upcoming tasks. The team over at Zenkit experienced the same. Therefore, they decided to build Zenchat, a team messenger with built-in task management. The goal was to create a complete communication experience that just feels right, and the team at Zenkit decided to combine chat and tasks to exactly create this complete communication experience. Combining chat and tasks in one tool leads to fewer context changes, less distraction, and more deep work. Communication across a team often involves chatting about multiple topics, tasks, features, bugs, and other stuff. Communicating about more than one topic at a time can lead to a blowing up chat and misunderstandings or lost messages. To prevent that, Zenchat is offering topic chats. This means you can dive into a topic, which could be a specific task, and have a mini-chat about it. If you ever wanted less cluttered chats and a perfect understanding of what was communicated about certain topics, Zenchat is worth trying out.
Another advantage of Zenchat is the fact that it gives you a birds-eye perspective of your communication and tasks. "Mini-messages" will keep you informed when you chat about a task or topic. Zenchat is great for both, group and personal chats. Group chats can be as large as 2000 people and individual chats are perfect for private messaging. On top of that, Zenchat lets you record and send audio and video messages from any device. A powerful search lets you stay on top of your chats and files since it gives you the possibility to find anything you are looking at with just a few keystrokes. But as already mentioned earlier, Zenchat has built-in task management. Features like creating and organising tasks directly within your chat groups and the possibility of tasks having their dedicated chats too, make Zenchat incredibly powerful. To give your tasks more context, Zenchat lets you add audio and video files easily and attach them to tasks. Additionally, tasks can have reminders, so you can use Zenchat as your personal assistant.
As Zenchat is deeply integrated within the Zenkit platform, all task lists of Zenchat can also be organised in Zenkit To Do or as a Kanban Board or Gantt chart in Zenkit Base. Already on Zenchats roadmap are features like broadcasting, audio calls, and video calls. To control who has access to and who can be invited to chats, Zenchat features organisational restrictions for high-end privacy scenarios.
Zenchat is available on the web, on iOS, Android, Windows, Linux, and macOS, so you can call Zenchat a truly cross-platform solution. The Personal Plan of Zenchat is free for up to five chats, up to five persons per Group Chat, up to 200 monthly comment/message quotas, up to 600mb files and attachments, 4 weeks of chat history, and up to three Zenkit Suite connections. The Plus plan offers to up to 50 chats and 50 persons per Group chat for €4 per user per month, billed annually. There is also a  Business Plan available, which is offering unlimited chats for €15 per user per month, billed annually.
---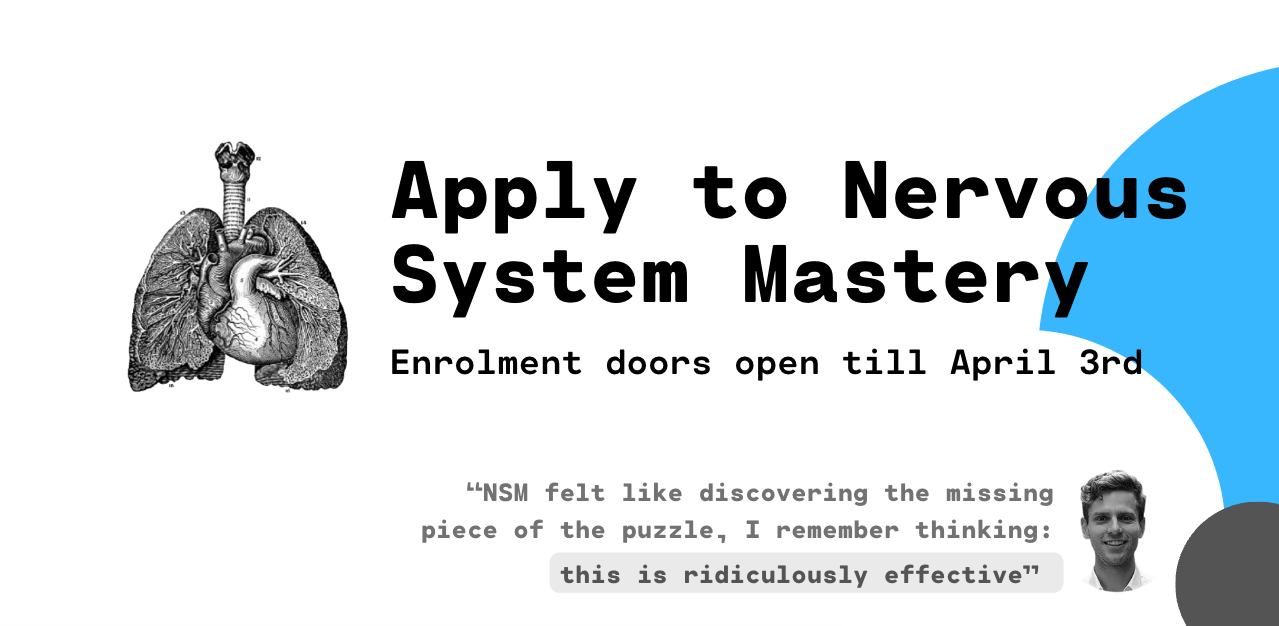 This is a paid promotions or affiliate link to support Creativerly. If you are interested in putting your tool, product, or resource in front of over 1950 creative minds, consider advertising in Creativerly and book a sponsor or classified ad spot. Find all the important information at creativerly.com/advertise.
---
Fresh Updates & News
Some exciting and interesting news are came from Vivaldi last week: their browser is becoming the first on Android Automotive OS and on top of that, Vivaldi is now part of the 2024 Mercedes-Benz E-Class Sedan new App Store that has been integrated into the Mercedes me Store. This means with Vivaldi Browser, you can take your web experience from your home to your car. I never had the feeling that my car is missing a browser or even an App Store, especially since most automotive UIs are unintuitive and clunky. Car companies definitely made a leap over the last couple of years, especially when it comes electric cars. Nevertheless, I have a hard time to wrap my head around the fact, that someone within the product team at Mercedes had the idea to give car owners the possibility to browse the internet within their car.
Vivaldi is a cross-platform browser that initially launched back in 2016. Over the last couple of months, Vivaldi set new standards for customization possibilities, while it has already been known for delivering incredible performance and having a strong privacy focus. One of the most recent updates to Vivaldi included built-in apps like Vivaldi Mail, Calendar, and Feed Reader.
Back in January 2023, Elon Musk decided to turn off access to its API for many third-party Twitter clients, among them Tweetbot by Tapbots as well as Twitterrific by The Iconfactory. The result of that was the fact, that third-party Twitter clients became unusable. Both, Tapbots and The Iconfactory, are now faced with 70%-85% of subscription refunds as Mascstories reported. In a final update, Tweetbot and Twitterrific added a new interface in which they inform users about the current circumstances. Both apps now give you the option to state that you do not want a refund of your subscription. In addition to that, Tweetbot has an easy option to transfer an active Tweetbot subscription over to Ivory, which is Tapbots' new and beautiful Mastodon client.
Users who have subscribed to Tweetbot and Twitterrific are entitled to a refund, no doubt about that, but I encourage every single subscriber to take action and decline the refund to show some respect and support for the developers. Otherwise, if you do not act on the recent update, the App Store will automatically refund the amount of your subscription.
Both, Tweetbot and Twitterrific, has been two of the earliest (Twitterrific in fact has been the first third-party Twitter client and the first mobile Twitter app) third-party Twitter clients. They set new standards for mobile social network apps and provided loads of inspiration for Twitter's own mobile app but also mobile social network clients in general.
Dashworks introduced an AI-powered search assistant for Slack. If your team has some questions, Dashworks provides them with answers, and accurate and helpful information which might got buried in your wikis, conversations, and other work apps. No matter if you are on the hunt for answers to questions regarding your product, customers, internal policies, and pretty much any other topic that is connected to other data sources, Dashworks will help you out. It can accelerate developer tasks like fixing buygs by finding answers buriend in Slack chats, GitHub PRs, or Jira comments, it can make it easier for new hires to get up to speed by finding answers themselves, it can enable customer-facing teams to answer product questions without interrupting product and engineering managers, and a lot more. You can join the beta and add Dashworks to your Slack workspace.
Dashworks is a powerful AI search assistant, that helps you stay on top of all your work and work-related information by finding and organizing your knowledge across apps from a single place. With over 40 integrations, Dashworks seamlessly and securely connects and integrates with all the tools you are already using in your daily workflows. Using advanced natural language processing, Dashworks automatically organizes and understands your company knowledge, so you can find up-to-date company policies, get to know teammates, learn how to resolve a customer's issues, see how to fix a bug, and view answers to your other questions with a single click.
---
Mental Wealth
➢ Productive Procrastination – "Clive Thompson, author of Coders, has a strikingly-relatable piece called "How To Practice 'Productive Procrastination'". His advice is: "Can't face work? Then cultivate some side projects — and channel your work-avoidance into fun opportunities to learn" and once you're done, you'll 1) have something productive to show for it, and 2) be much more fit, rested, and ready to tackle that project at work. In other words: rather than fight your penchant for procrastination, work with it. It's a judo move: don't fight your enemy, use its momentum against it for your benefit."
➢ Design Psychology: 4 Principles that Empower Designers – "You might not know it yet, but you beautiful designer, have an almighty power in your hands: the power of understanding humans' needs. By doing that, you've done 80% of your designer job. The other 20% is easy-peasy. By knowing and understanding your customers' and users' needs, you already have the keys to creating meaningful products that will help your users in every way possible. If you have not understood your users' needs, you are creating something to fill the void as needs will not be met and users will not be engaged with your product."
➢ The Three Faces of Design Research – "I didn't know much about design research when I began doing it nearly 10 years ago. I began as a grad student, arriving as an engineer and web designer. I was able to build things. But I didn't fully understand the purpose of design research. I didn't know whom it creates value for, and what it should deliver. I didn't see the full spectrum of activities involved. The problem was that the books I read and the people I worked with each stuck to one particular version of what "design research" means. In truth, it means different things to different people. Research done by a freelancer for a client's project is different from the research done for a thesis at the university."
➢ "Make it easier" is not a product strategy – "It's impossible to make every decision top-down and ahead of time. Newly discovered details or changing circumstances require team contributors to make their own decisions — and those decisions need to be coherent in the context of the work as a whole."
---
Do not miss out on this ...
These are paid promotions or affiliate links to support Creativerly. If you are interested in putting your tool, product, or resource in front of over 2000 creative minds, consider advertising in Creativerly and book a sponsor or classified ad spot. Find all the important information at creativerly.com/advertise.
---
Appendix
➢ ICYMI
New sponsor spots within Creativerly are available for March and April. Recently, I introduced a new sponsor format within Creativerly, that gives sponsors the possibility to highlight their apps, tools, courses, books, jobs, etc. in three spots within the newsletter. The main sponsor area offers a dedicated space and the use of up to 650 characters to communicate and share information about the product they want to promote within Creativerly. All Creativerly newsletter issues are immediately available as blog posts online, so sponsors will sustainable profit from SEO and their sponsored placements. Find more information at creativerly.com/advertise.
➢ Quick Bits
---
---
---
Some of the links in my newsletter and my blog posts are affiliate links. Those links are marked by an asterisk. If you buy something through the link, the product will not cost you anything more, but I will receive a small commission which not only supports Creativerly and my work but also helps me to keep this publication a sustainable side-project.