Newsletter
A better way to capture and organize your work & Chess Strategy in Business
In this week's issue of Creativerly: Transform the way you work together, eliminate the back and forth of meeting scheduling, the crypto future of work, and a lot more.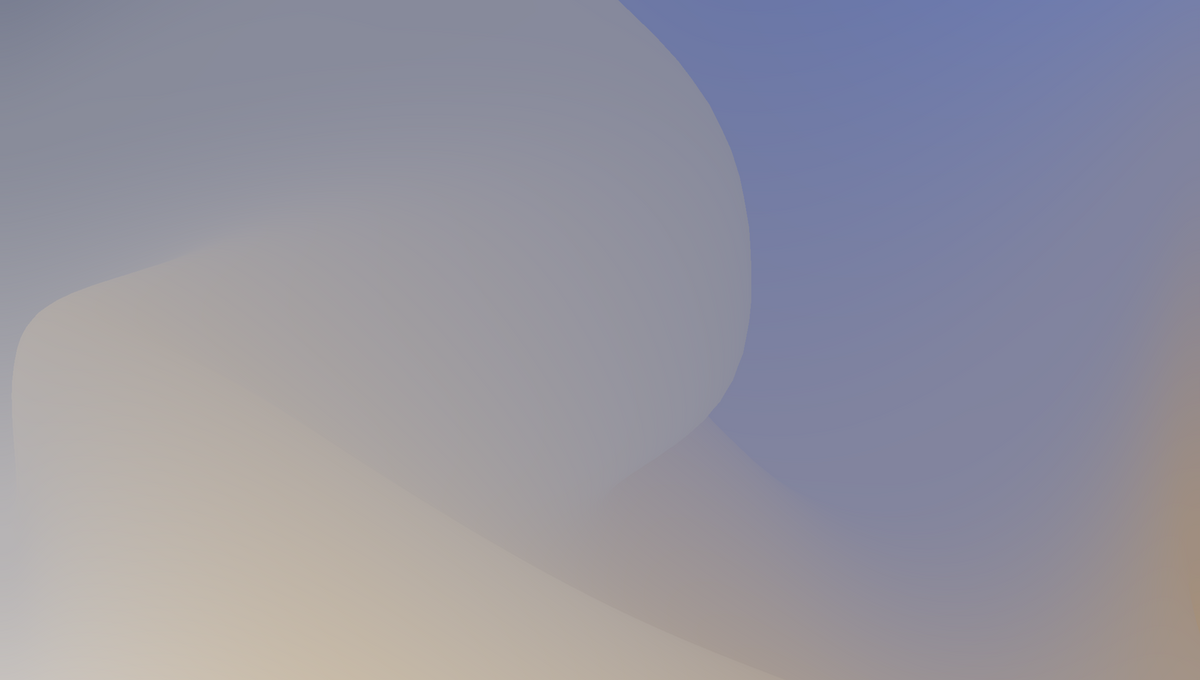 You are reading Creativerly, the weekly digest about creativity and productivity-boosting tools and resources, combined with useful insights, articles, and findings from the fields of design and tech. The newsletter built for the creative community.
---
Hey and welcome to issue 122 👋
First of all, I want to say thank you to Burkhard, John, and Moritz who supported Creativerly recently with their generous donations via Buymeacoffee. Every single support is highly appreciated, thank you so much!
As mentioned two weeks ago, Creativerly now has over 1,000 subscribers. Therefore, I decided that it is time to gather everything I have learned so far, and what has worked out for me in an in-depth blog post, just as I did when I reached 500 subscribers. The post got a lot of attraction, and I received quite a lot of thank you messages from people who were just starting out with their newsletter, and therefore appreciated some kind of guidance. I want to achieve the same with the new blog post, giving insights on what I did to reach 1000 subscribers.
While I already have prepared some kind of outline for this blog post, I also want to ask you if there are any kind of topics I should write about. So, if you have any questions regarding a specific topic when it comes down to writing, maintaining, and growing a newsletter, just send them my way, and I will try my best to answer them within the blog post.
I would still call myself a beginner when it comes to writing, maintaining, and growing a newsletter. But at this point, I already learned a lot, gained insights, and experiences I want to share with you. Back when I started writing a newsletter, I had no idea how those things even work. But now, I am gathering stuff I wished I would have known back then. To make the best out of it, I want to write it together with you. Let me know of any important topics or points I should write about. No matter if you want to know which tools I used, which marketing measures I used (spoiler: there are not really that much), whatsoever. This should become an easy-to-understand and read resource for anyone that is looking to push their newsletter and publication forward.
Disclaimer, you do not need an established online audience to reach 1000 subscribers. I literally had no followers on any social network when I started out, I built it from scratch, and you can do it too.
Get in contact, and let me know of all the points I should touch on in my upcoming blog post.
If you have recommendations or feedback, drop me an email or a tweet. For now, enjoy the newsletter!  🥰
---
Apps, Software, Tools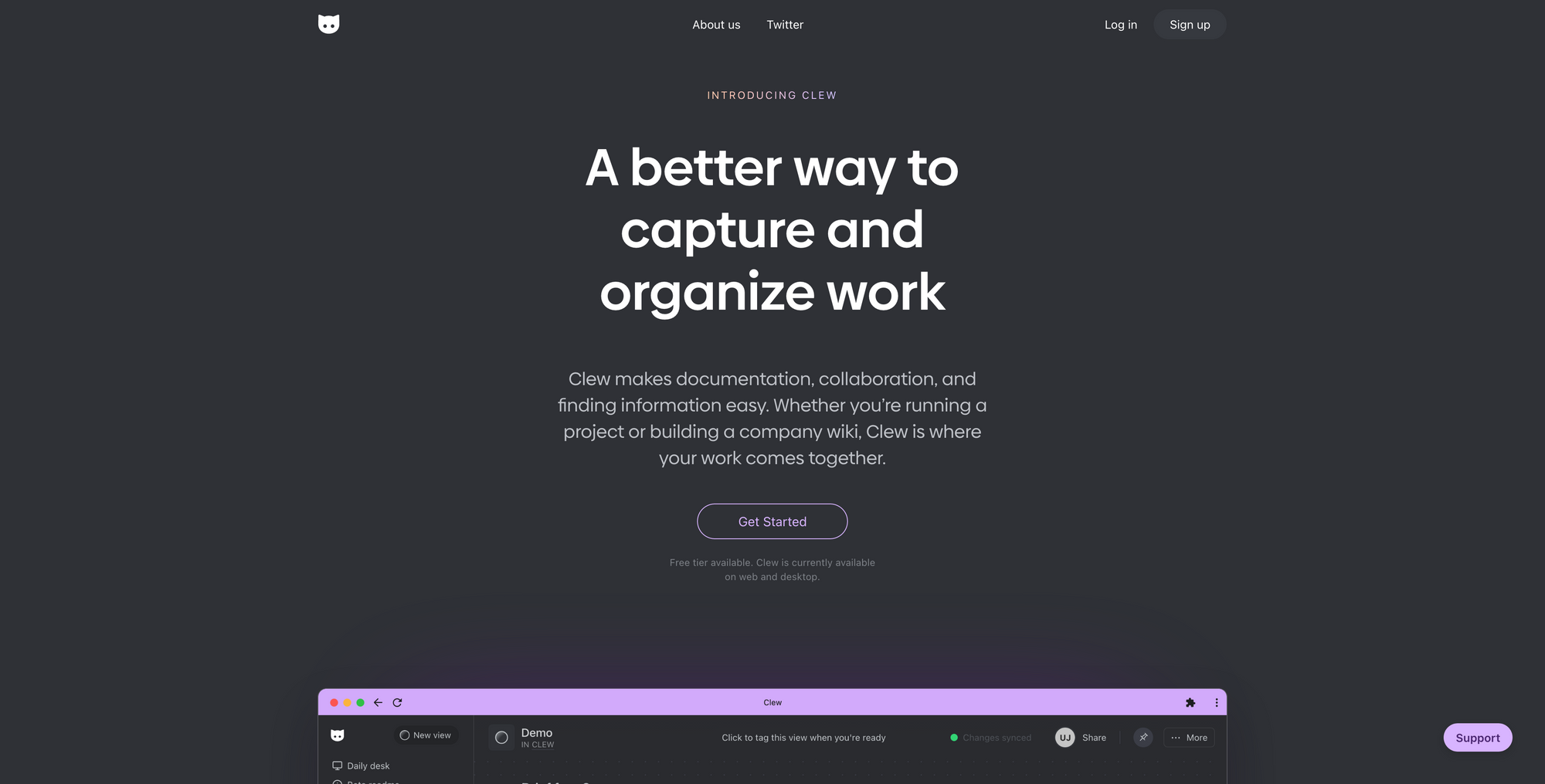 When I found out about Clew it somehow reminded me a lot about Clover, first just by the look of it but as I took a deeper look I also found some feature similarities. Ultimately, Clew aims for a different approach and we will take a look at it. Clew wants to help you to capture and organize your work in a better way. No matter if you need to document something, collaborate through work, or if you need to find important information, Clew has all the features to boost your productivity.
Clew is a productivity tool for different use-cases, project management, task management, company wiki, no matter what you need, Clew got you covered. Clew's Daily Desk gives you a great overview of your daily tasks, meetings, and priorities in one beautiful view. Clew also features a powerful editor, that gives you plenty of options to style and edit your notes, writings, or documentations. It was designed to help you better think, plan, and do work. If your archive of notes and writings grow within Clew, their powerful search and graph view lets you find what you are looking for with ease. Clew offers you a single view of all your work. Y
ou can customize this view by adding all sorts of blocks to your page. Whether it's presentation slides on Google, designs in Figma, or discussions with your team, Clew is where your work comes together. Clew is currently available on web and desktop, a free tier is available, so give it a try.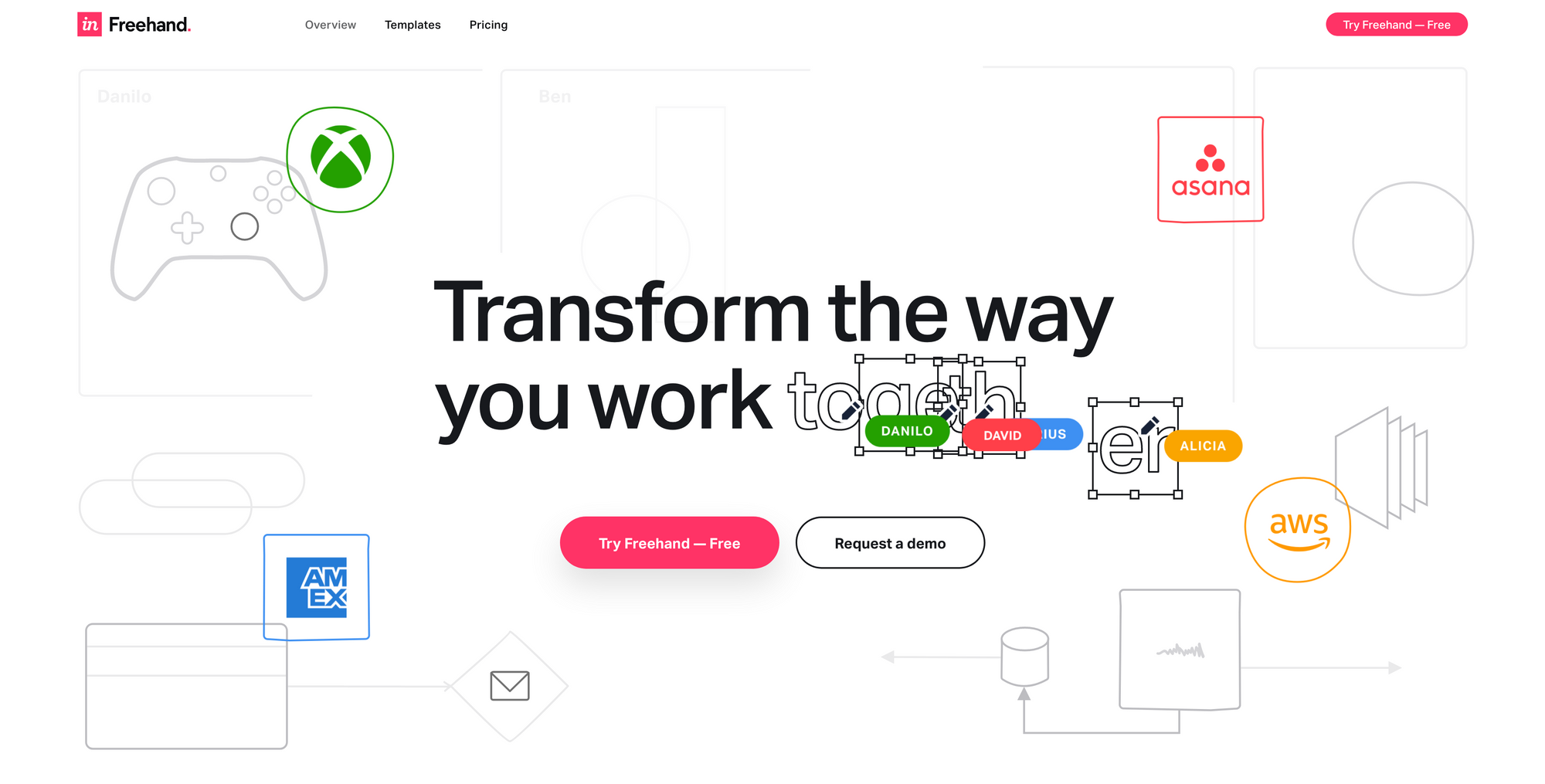 Back in April during their annual conference, Figma launched Figjam, an online whiteboard for teams to ideate and brainstorm together, Creativerly featured and wrote about issue 114. Three months later, InVision, makers of User Interface and Prototyping tool InVision that is somehow losing traction on big competitors like Sketch and Figma, opened their whiteboard tool Freehand to the public.
Freehand by InVision offers an endless digital whiteboard to spark creativity and collaborate in real-time with your team and clients. If you are looking for a tool that gives you the freedom to plan, brainstorm and draw together on a shared online whiteboard, Freehand offers everything you need to get started and jump into creative work. Freehand is a super-easy way to visualize your ideas on a whiteboard. Represent and present your ideas by using charts, diagrams, drawings, and more. With Freehand you can quickly create and visualize a mind map, create a customer journey map, or create a draft of an org chart.
Freehand will be free through September 30, 2021, after that there will be a free plan as well as a paid subscription for $8 per month per active user.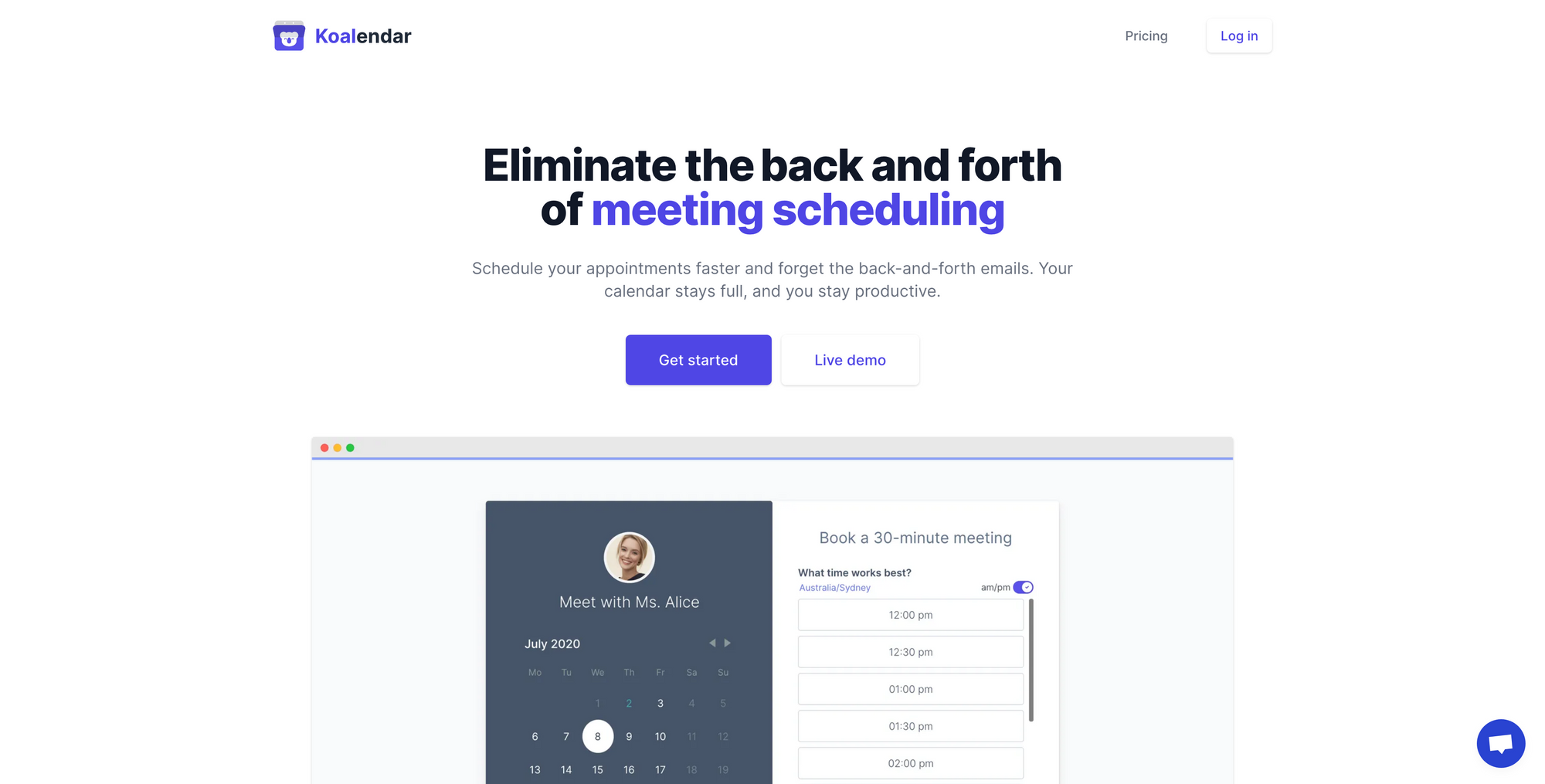 Koalender (how lovely is the name?) is a great tool to schedule your meetings and appointments quick and easy. We all know, scheduling meetings with colleagues or clients often includes several emails back and forth to finally agree on a certain date and time. Setting up Koalender is incredibly easy: just sign up for an account, add your availability preferences, and Koalender will do the rest for you.
After that, you simply share your link with your colleagues and clients so people can view and book your open time slots. When someone booked an open spot, the event will get automatically added to your Google Calendar (I wish they would offer also integrations with other calendars, but Microsoft Outlook and Apple iCloud Calendar are already in the works). Koalender offers a nice Booking List that shows you all the bookings already made on your calendar. You can use Koalender completely for free, unlimited appointments, unlimited scheduling pages, sync with two Google calendars, booking notifications, and more.
If you are looking for more customizations over your scheduling pages, you can upgrade to the Pro plan which will cost you $6.99 per month. Koalender is also supporting educators and nonprofits with discounts.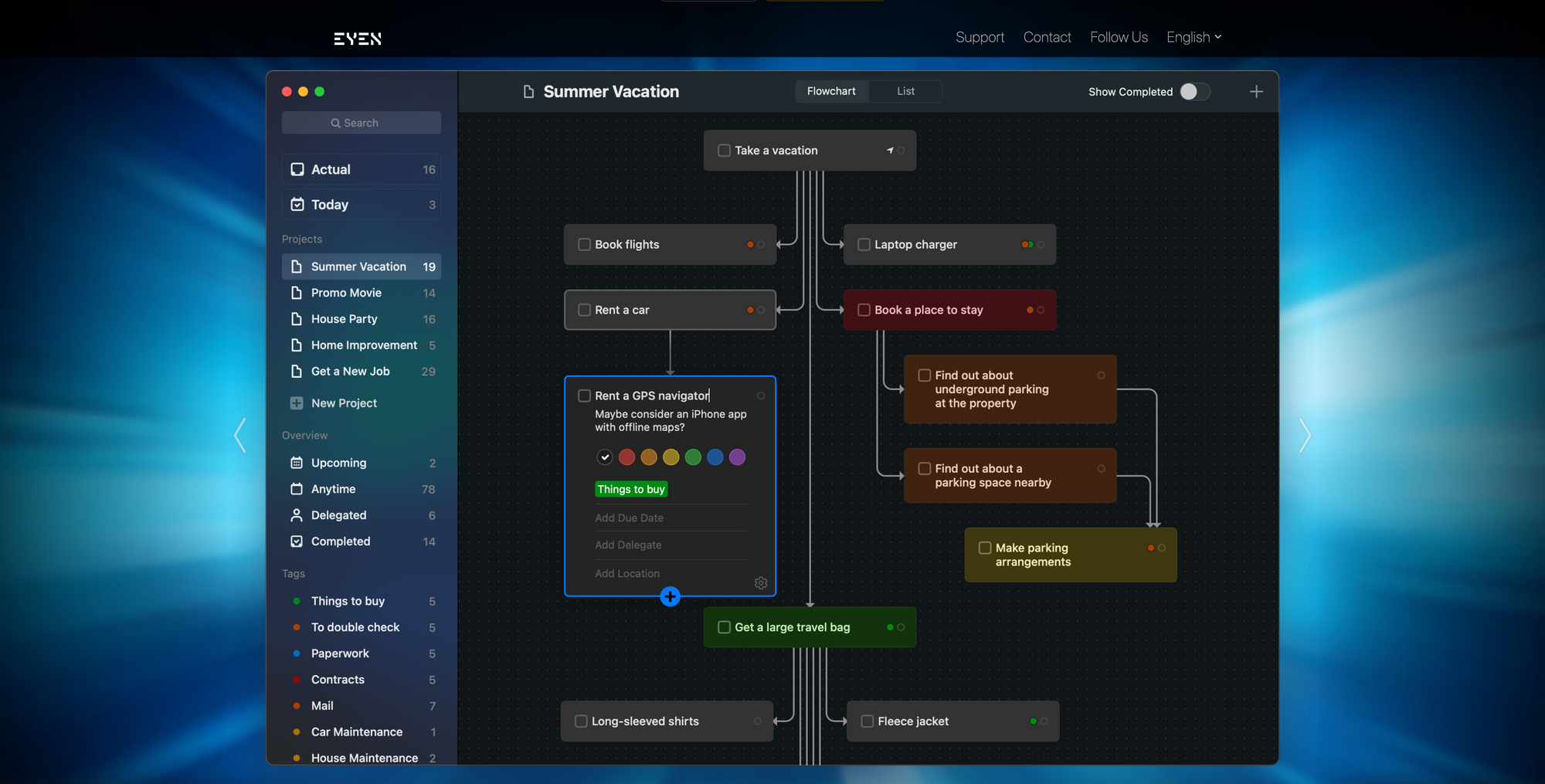 Taskheat is a personal task manager with an interesting approach I have not seen yet. Taskheat lets you create a list of your tasks just like any other task manager, but Taskheat lets turn your tasks into a comprehensive master plan. With Taskheat you can link your tasks together and create dependencies. When you jot down a task you want to work on next, the task often consists of a lot of other smaller tasks. Once those tasks are done the initial task is also done.
It is a great idea to visualize subtasks that are involved in major tasks and Taskheat is a great tool to do. It is an excellent way to plan on what to focus on first. What I really love about Taskheat is the fact that you are not only able to display all your tasks in a list view but also by using a Flowchart view which is an even better way to visualize all your task dependencies. The Flowchart is a beautiful way to gather and visualize all your tasks. To further structure your tasks you can add color-coded tags for better navigation. Reminders will keep you in the loop and notify you whenever a task is due.
Taskheat is available through a universal purchase for all your Apple devices, it is also a one-time payment, no subscription needed. If you are using Setapp, you can download Taskheat straight away as it is included in their suite of apps.
---
Useful Resource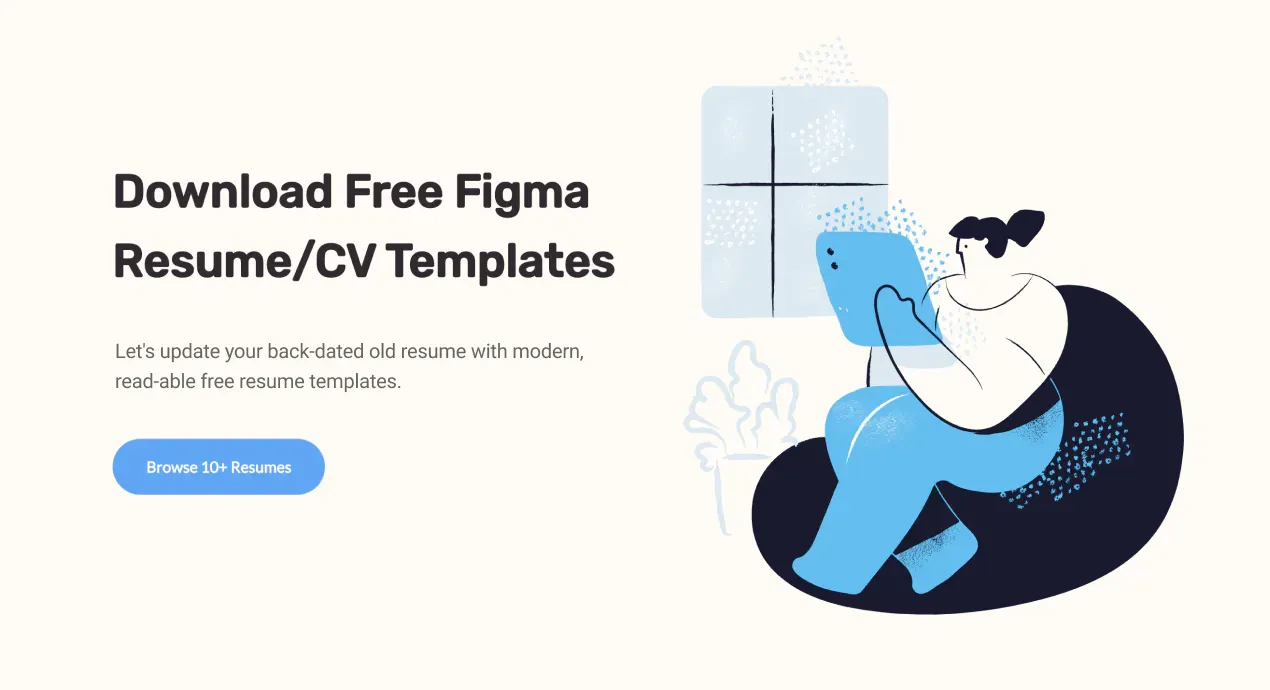 If you are currently planning to update your Resume or CV this resource will come in real handy. Resume is a great collection of over 10 free and high-quality resume and CV templates, that can be customized to your needs. The templates are created with Figma, so all you have to do is download Figma, download the templates and start customizing them. The templates are modern-looking and give you a great starting point to create your own version of them.
---
Mental Wealth
➢ The Crypto Future of Work – "In the future, you'll work with people you don't know, on projects you can't control, based on contracts you didn't sign, financed by people who aren't actual investors. You'll pay to work and get paid to do things that were previously considered leisure. Things are done differently in the world of blockchains and decentralized finance. And they offer a vision of what all careers and corporations could look like one day. You don't need to own $BTC, $ETH, $UNI, $SOL, or $DOT to learn from these "entities." And whether you're a crypto investor or not, new ways of working and incorporating will affect your career, business, and investment portfolio. To paraphrase Trotsky, you may not be interested in crypto, but crypto is interested in you."
➢ The Mozart Effect – "In 1991, a small study conducted at the University of California, Irvine found that young adults received a modest brain boost from listening to Mozart before performing small mental tasks. From this, an exaggerated mythology surrounding what became known as 'the Mozart effect' emerged, linking exposure to classical music with heightened intelligence – especially in babies. In this animation, the UK broadcaster and psychologist Claudia Hammond dissects how a mania for this Mozart effect took hold, and what the research on music and intelligence actually says. In doing so, the short video also provides a telling look at how academic studies are often distorted and overstated in the media and in the public imagination."
➢ Why Your Inner Circle Should Stay Small, and How to Shrink It – "When it comes to networks, the bigger the better, right? Not necessarily. Carefully curate your most trusted, inner circle and you'll be surprised at how much more valuable you'll become to the larger community of people in the world who care about the same things you do. We live in a time when "bigger is better" is the prevailing assumption when it comes to, well, just about anything. So it's only natural for us to want to supersize our network of connections — both online and off — because the more people we know, the greater our chances of being exposed to opportunities that may lead to professional advancement, potential mentors, material success, and so on. But in fact, being what we call a "superconnector" has nothing to do with supersizing your network. Rather, it's about surrounding yourself with a carefully curated group of people who you admire and respect and with whom you share common beliefs and values — people who will set the tone for the foundation of your larger network filled with people who provide value to one another. And that core group should be a lot smaller than you think."
➢ Seizing The Middle: Chess Strategy in Business – "Chess can serve as an apt metaphor for other areas of our lives, especially business. That's because the game is a microcosm of the ways we use strategic thinking. There are not many areas where we can quickly assess the quality of our decisions and whether they are likely to have the desired effects. Chess helps us develop strategic thinking because we get immediate feedback on our strategic decisions. It also shows the benefits of thinking ahead."
---
Appendix
➢ ICYMI
Members of Creativerly enjoy access to Creativerly's database, a place where I gather all the tools, resources, and articles I share within my newsletter. While I am still updating it regularly with all the tools and resources I have shared in earlier issues of Creativerly, I just added a dedicated section with some blogs and online magazines featuring content across the topics of Design, UI/UX, Branding, Interviews, Typography, and more. If you want to check it out, just head over to Creativerly's database and make sure to be signed in with your account (if you do not know how to sign in, just click on subscribe on Creativerly's website and use the email you have used to sign up for the newsletter, after that you will receive a link to sign into your account).
➢ Quick Bits
Android is now encrypting your RCS texts / The Next Chapter of Day One at Automattic / Spotify acquires AI-focused startup to improve its podcast platform / Amazon joins Apple, Google by reducing its app store cut / WhatsApp launches privacy campaign after backlash / Spotify launches Greenroom, a Clubhouse-like social audio app / DuckDuckGo's Quest to Prove Online Privacy Is Possible / Tim Berners-Lee makes an NFT from World Wide Web's Objective-C
---
Twitter thoughts
---
Till next time! 👋‌‌‌‌
Support: Do you have a friend who is looking for inspiration, news about design, and useful tools and apps? Forward this newsletter to a friend or simply share this issue and show some support. You can also show some love by simply clicking the button down below and keep this newsletter a sustainable side-project by buying me a coffee. ☕️ 🥰
---
---
Some of the links in my newsletter and my blog posts are affiliate links. Those links are marked by an asterisk "*". If you buy something through the link, the product will not cost you anything more, but I will receive a small commission which not only supports Creativerly and my work but also helps me to keep this publication a sustainable side-project.