Newsletter
World's friendliest to-do list & Creating the future of work
In this week's issue of Creativerly: End-to-end encryption for your work, a free AI image resizer for social media, the power of storytelling, and a lot more.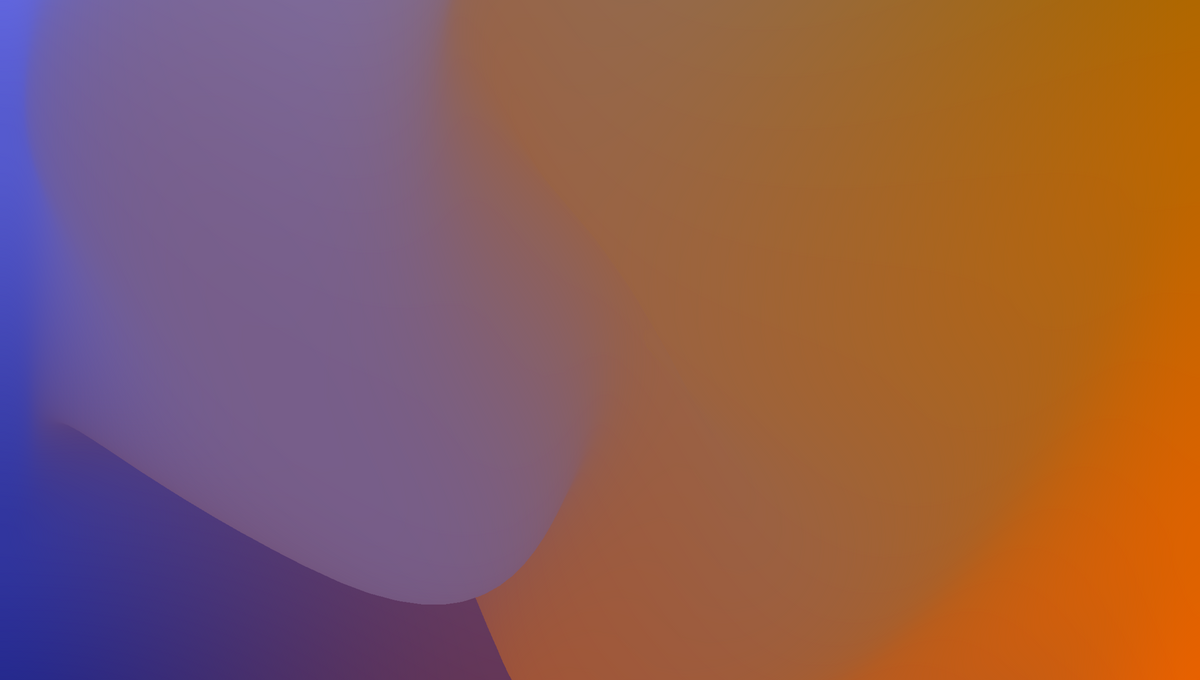 You are reading Creativerly, the weekly digest about creativity and productivity-boosting tools and resources, combined with useful insights, articles, and findings from the fields of design and tech. The newsletter built for the creative community.
---
Hey and welcome to issue 124 👋
As I already announced in a previous issue of Creativerly, I wanted to gather all my experiences, my insights, and my findings while growing Creativerly to over 1000 subscribers within a blog post. I asked you, my readers and subscribers, what you would be interested in, and if there are any questions I should try to answer. I gathered all the information, and I am happy to tell you, that the blog post it pretty much finished, and I super happy with the product. There are just some small edits I need to do but other than that, I can confirm confidently that the blog post will be published next week.
For those of you who are new here: this blog post will be about everything I have learned during my journey of growing Creativerly to over 1000 subscribers.
The blog post will not be a guide, do not get me wrong. While most of the actions I describe worked perfectly fine for me, there is no guarantee they will work for you too. But nevertheless, you could try them out if you are currently looking for ways to grow your newsletter, blog, or publication. Consider this blog post will deliver food for thought and inspiration so you can take action with your own newsletter.
If you have recommendations or feedback, drop me an email or a tweet. For now, enjoy the newsletter!  🥰
---
Apps, Software, Tools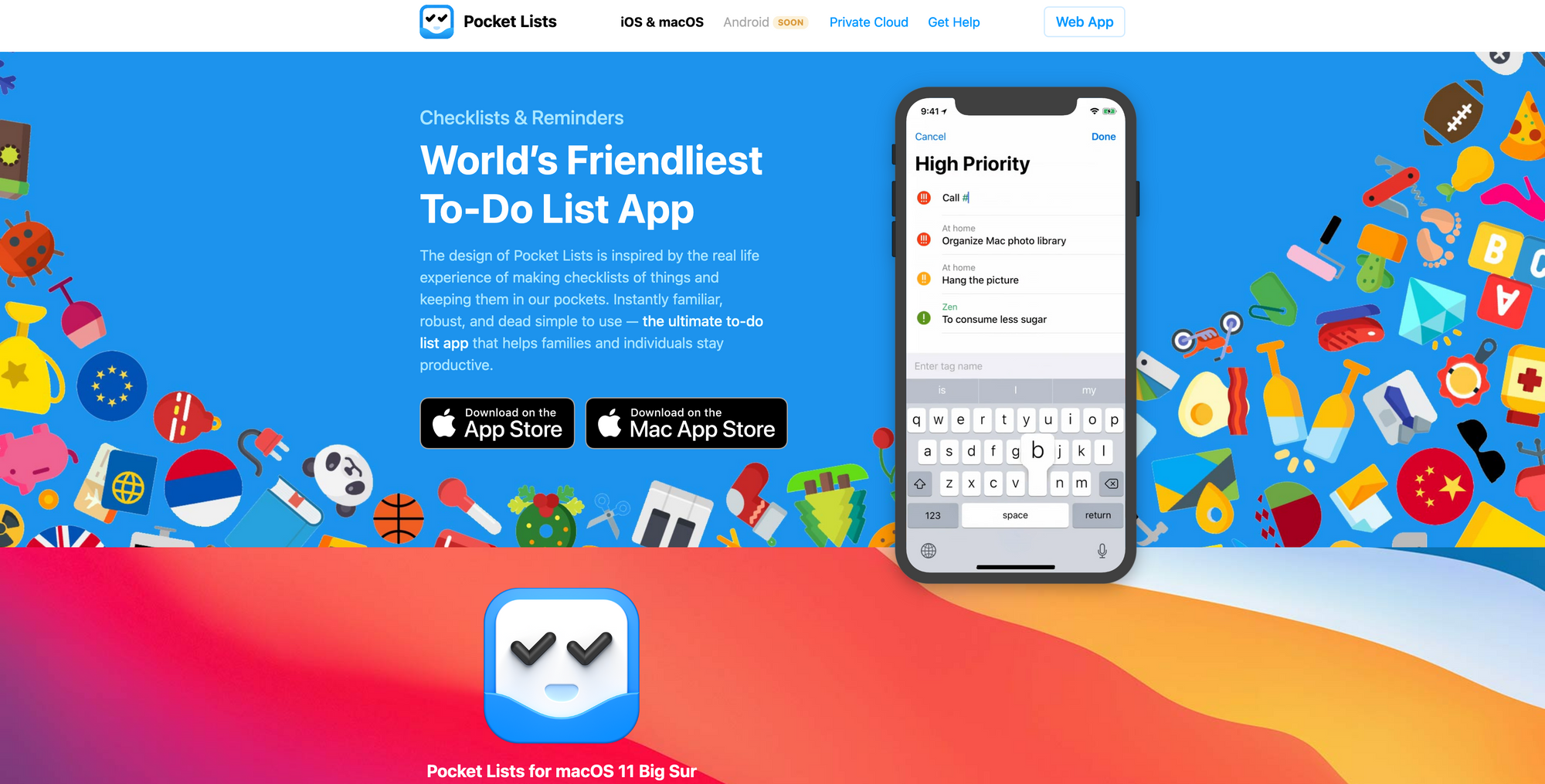 Pocket Lists is a beautifully designed to-do list app that is inspired by the real-life experience of making checklists of things and keeping them in our pockets. At first glance, Pocket Lists feels like a simple checklist and to-do list app, but at the core, Pocket Lists has an incredibly powerful feature set to compete with almost any pro-grade task management tool.
Pocket Lists features free cloud sync so all your lists are available no matter if you are using Pocket Lists on your iPhone, Mac, iPad, Apple Watch, or on the Web (an Android app is coming soon). Besides that, Pocket Lists features a beautiful calendar view to give you a great overview of all your open tasks. If you need to jot down some more information regarding any task, you can totally do so with text notes. Subtasks will add another layer of structure to further organize your tasks and lists. Pocket Lists values your privacy and therefore created their cloud on a top-notch scalable secure platform with all necessary tools for managing and exporting your data according to GDPR standards.
If you want to password-protect your lists, attach files to your tasks, sync all your lists between your devices, custom list icons, subtasks, and more, you can upgrade to Pocket Lists premium which will take your experience to the next level. Pocket Lists is available for $1.99/month for individual users, if you want to use Pocket List premium with your family and up to 6 persons it will cost you $3.99/month.
Pocket Lists is a lovely tool, with a lovely interface, cross-platform availability, and a powerful feature set. Give it a try!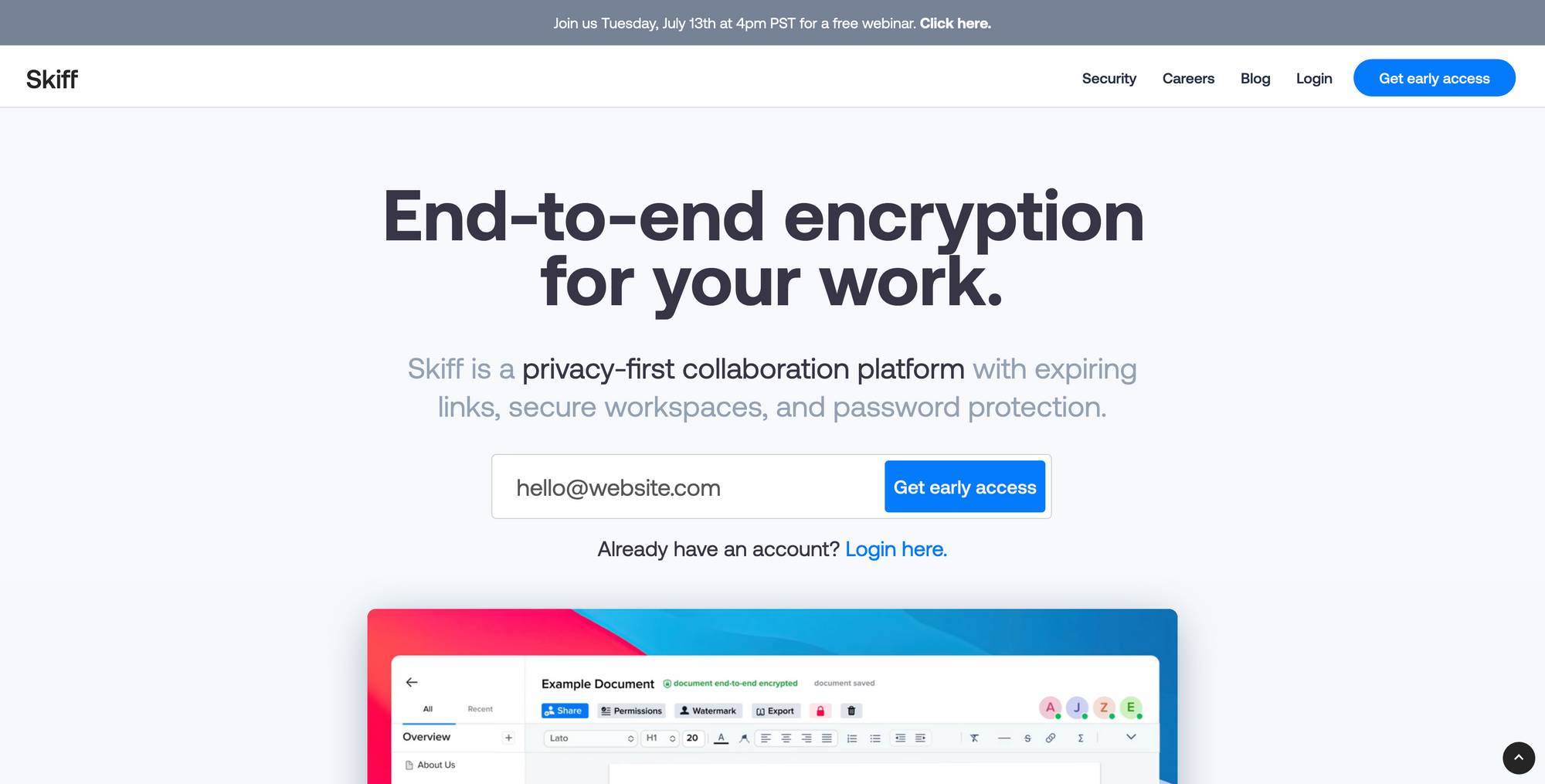 Skiff is a privacy-first collaboration platform with expiring links, secure workspaces, and password protection and end-to-end encryption as its core value. Skiff makes it possible to collaborate in real-time, with complete privacy. It allows you to send secure messages, documents, and links without leaving a single workspace. Stay within one tool with complete privacy in mind, no matter if you want to work on documents, chat with your colleagues, or take notes regarding a new project. If you want to share documents, links, notes or files with your colleagues, Skiff makes it possible to share these with end-to-end encrypted expiring links and password protection. If you want to learn more about how Skiff keeps your workspace secure make sure to check out their whitepaper.
For now, Skiff is only available for early access so make sure to sign up now and join the waitlist. I am always excited to find out about tools that put privacy-first approaches as one of their core values. It is great to see that more and more companies and tools follow this route.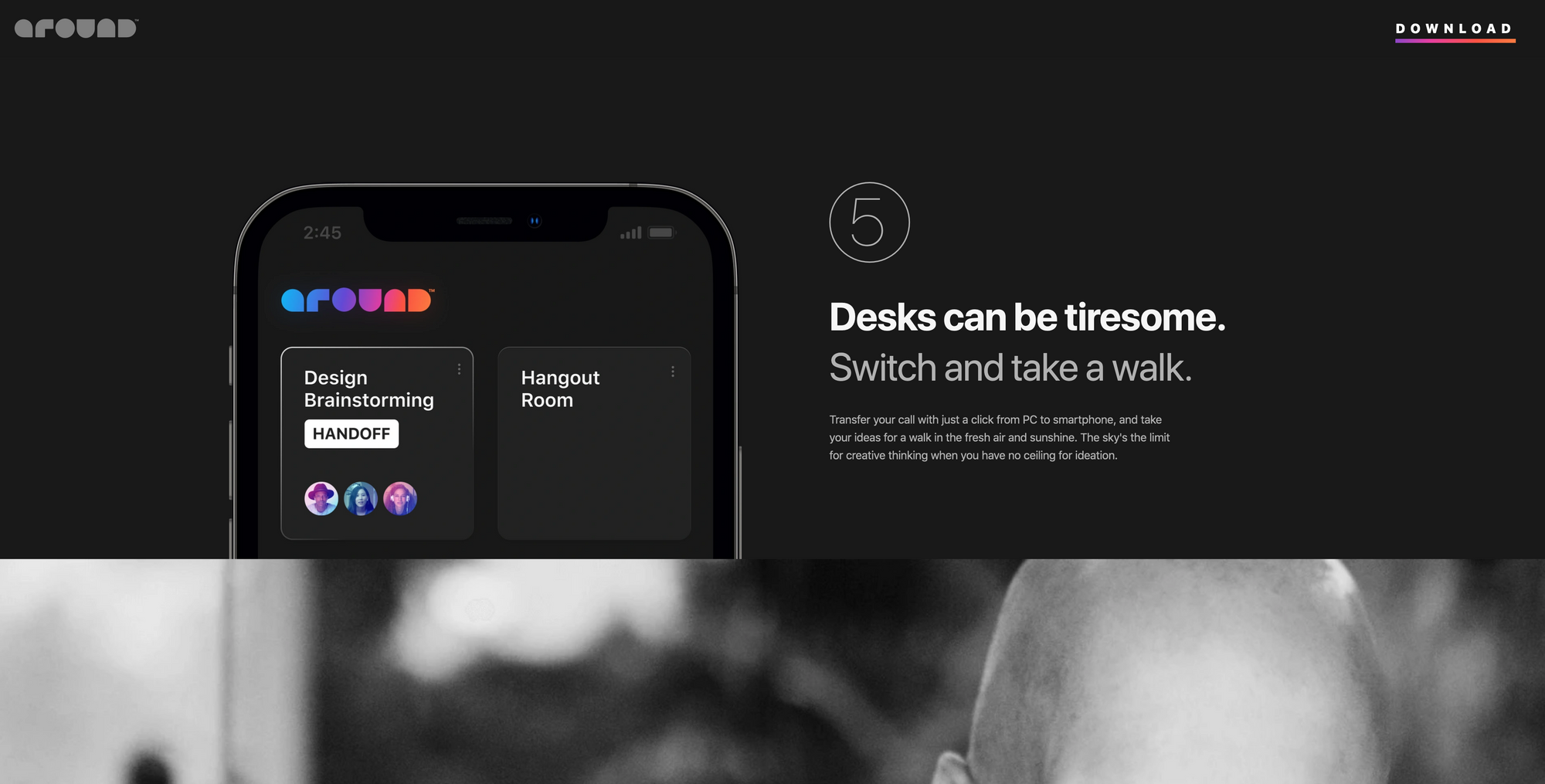 Around for iOS & Android →
Back in issue 107 of Creativerly I already covered the story of Around, the video call tool that gained a lot of traction as more and more people started to work remotely. Around aims to make hybrid‑remote inclusive with unique audio technology. As a next step, they just released their mobile apps for Android and iOS. With the mobile apps of Around, you can stay connected with your team, wherever you are. Enjoy Around's audio-first experience optimized for walking meetings, straight on your Android or iOS device. What I really love about Around's mobile apps is the fact, that you can join or start an Around call, instantly handoff from computer to phone (and back), and react or respond to conversations with chat messages.
Around's mobile apps make it possible to transfer your call with just a click from PC to smartphone, and take your ideas for a walk in the fresh air and sunshine. Around is without a doubt one of the most exciting tools currently and I am super excited to see what they have planned for the future.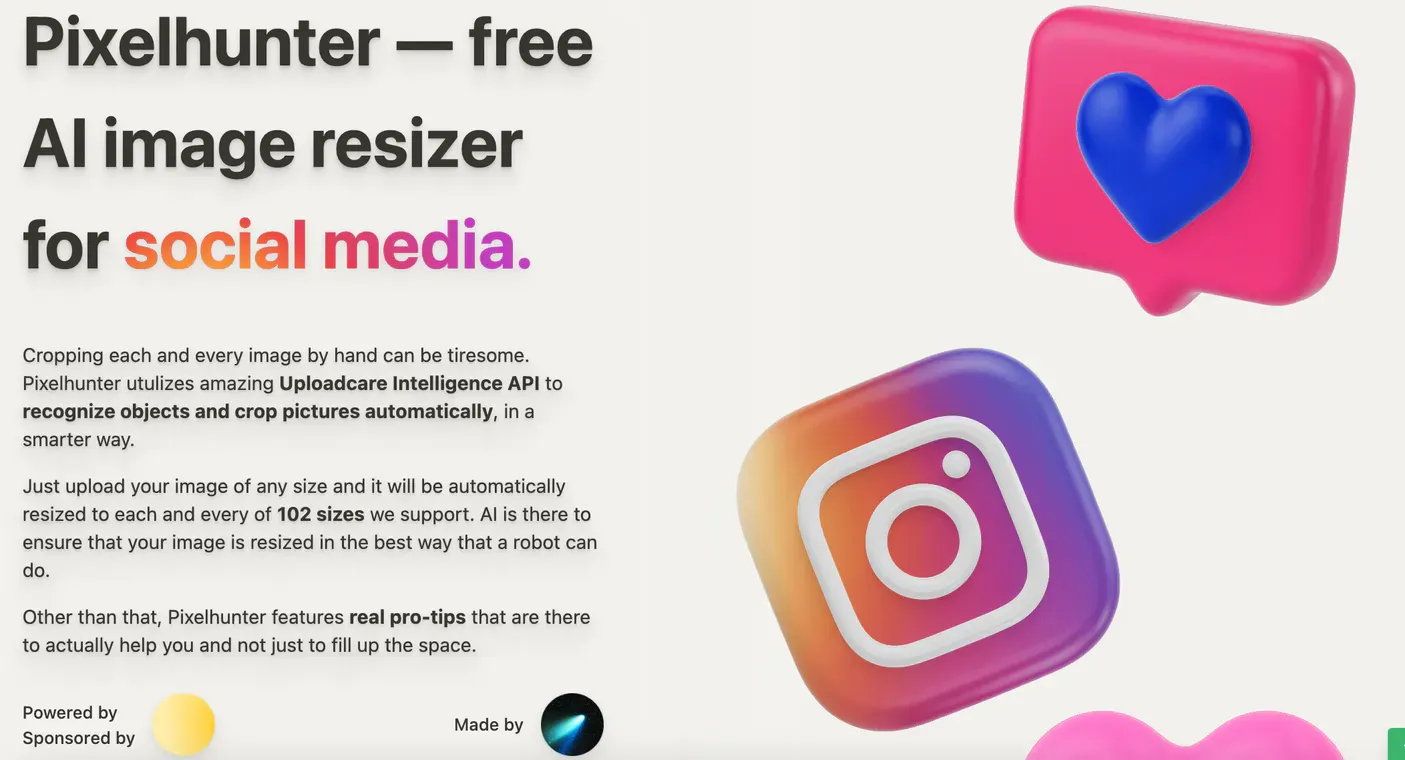 If you are working across the field of Social Media Design Pixelhunter can be an incredibly useful tool and timesaver for you. Pixelhunter is a smart image resizer for all sorts of social media images and online publications. Pixelhunter is based on AI technology that adjusts pictures to the best quality to fit the most popular dimensions on media platforms. It even recognizes objects and crops images automatically to streamline your needs on media platforms. Everyone who has already prepared assets for several social media networks and other platforms probably knows that it is always a hassle to create every single asset manually and also adjust the images so they represent the message you want to communicate.
Pixelhunter tackles exactly that problem with time-saving technology. Using Pixelhunter is incredibly easy too. Just upload your image of any size and it will be automatically resized to each and every of 102 sizes we support. AI is there to ensure that your image is resized in the best way that a robot can do. Pixelhunter helps you to create all sorts of assets for Facebook, Instagram, Twitter, Youtube, and more. And all of that is completely free-to-use.
---
Useful Resource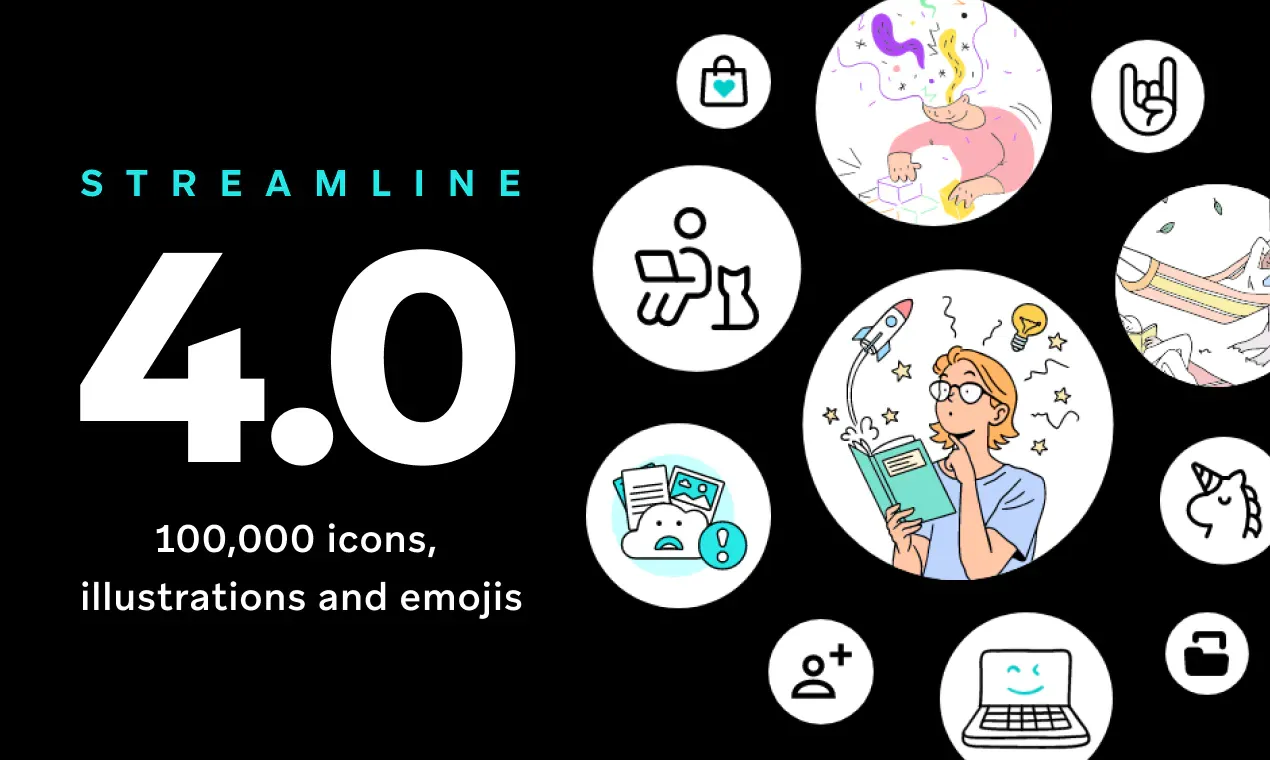 Streamline is probably one of the biggest design resources out there. It features over 100,000 icons, illustrations, and emojis for all your projects. When you are on the hunt for new icons, there is no need to reinvent the wheel. Streamline icons feature 14 different styles, an impressive choice of themes, and 75,000 icons, so you can be sure you will always find the right icon set for your projects. On top of that, Streamline is also packed with 13 sets and more than 23,000 illustrations with the most used themes in applications and websites. All of the assets can be customized so they fit your brand's style.
---
Mental Wealth
➢ Three Core Ideas to Make Remote Work, Work – "I have been working for distributed companies for over 5 years – long before this pandemic malarkey and everyone becoming a "remote work expert". The reality of the past 18 months for many people has been a lot of terrible remote work. Including for me at times – I love remote work in "normal times", but in the darkest timeline I have never met any of my current coworkers, struggled to keep a normal schedule, and felt caged in (even in my beautiful, purposely designed home office). Throughout all of this I've known that normally I love remote work, I just hated the pandemic situation, but I have so much empathy for those who have concluded – based on this experience – that remote work is not for them."
➢ The Power of Storytelling – "I believe everyone has a story to tell. Having grown up in London, and in north London in particular, I've continually been surrounded by so many different types of people, from different backgrounds and cultures. As a result, I've always felt it's important to understand where we're from, what stories we have to tell, and the different stories that make up an individual's character. My love of, and need for, storytelling stems from my parents. They're obsessed with stories, whether it's Nigerian folklore or their own tales from growing up there, work experiences or their journey to the UK. Retelling these personal narratives is my parents' way of communicating and, for me, it became a way to stretch out their heritage, legacy and, of course, their story. There are so many stories of West Africa and many narratives of what it means to be Black and British. When communicated through art and design, I believe these stories can be celebrated in new ways and can hold a new power."
➢ Not-to-do list: a conscious way to break bad habits – "The good old to-do list is a staple of most productivity systems, used to keep track of tasks and manage your focus throughout the day. While to-do lists are powerful, a complementary method can further increase our productivity: the not-to-do list. As the name indicates, it consists in listing all of the behaviors you want to avoid. How does it work, and what kind of habits do you want to include in your personal not-to-do list?"
➢ Creating the Future of Work – "What comes next for work? Thanks to technology, we are returning to a new normal faster than most anyone would have predicted. Will things ever return to what was normal just 18 months ago? We have learned a whole new and improved way many things can work, and it isn't likely we will go back to our prior ways as they were. While we are in the midst of a robust debate about remote work and many other details of what follows over the next months, there is a much larger opportunity ahead. The post-pandemic world will provide the impetus and tools to rethink the Corporation, and more broadly innovation, and how work is structured and how individuals contribute to that work."
---
Appendix
➢ Featured Newsletter
I am a huge fan of curated newsletters, as they gather information from across the internet and put it in a nice format. This week's featured newsletter IdeaEconomy does a great job of filtering the latest ideas, opportunities, and strategies and put them in a nice and short weekly email. If you ever wanted how to make a living out of your ideas and creativity, IdeaEconomy is the newsletter you need to sign up to. John Bardos, writer and curator of IdeaEconomy, does an incredible job of gathering the best information from hundreds of blogs, newsletters, and podcasts. IdeaEconomy helps you to keep up with the latest ideas, trends, and tactics to build your audience and grow your business. Sign up now.
➢ ICYMI
Last week I published a new blog post on Creativerly about privacy-friendly and ethical Google Analytics alternatives. The blog post is a growing list of web analytic tools that respect their user's privacy. Additionally to the blog post I also created an Airtable database which makes it super convenient to browse through all the analytic tools.
➢ Quick Bits
Hackers used LinkedIn's official API to leak tons of data... again / Zoom investing in real-time translation following acquisition of AI company / EU approves data flow to UK but adds sunset clause / Facebook's standalone newsletter platform 'Bulletin' launches today / Shopify drops its App Store commissions to 0% on developers' first million in revenue / Apple Kills iPhone 12 Mini Production Due to Poor Sales
---
Twitter thoughts
---
Till next time! 👋‌‌‌‌
Support: Do you have a friend who is looking for inspiration, news about design, and useful tools and apps? Forward this newsletter to a friend or simply share this issue and show some support. You can also show some love by simply clicking the button down below and keep this newsletter a sustainable side-project by buying me a coffee. ☕️ 🥰
---
---
Some of the links in my newsletter and my blog posts are affiliate links. Those links are marked by an asterisk "*". If you buy something through the link, the product will not cost you anything more, but I will receive a small commission which not only supports Creativerly and my work but also helps me to keep this publication a sustainable side-project.