Newsletter
Turn your sketches into code with AI & Designers need to get paid.
In this week's issue of Creativerly: Search all your tools from one place, set goals - simply, measuring the value of design systems, and a lot more.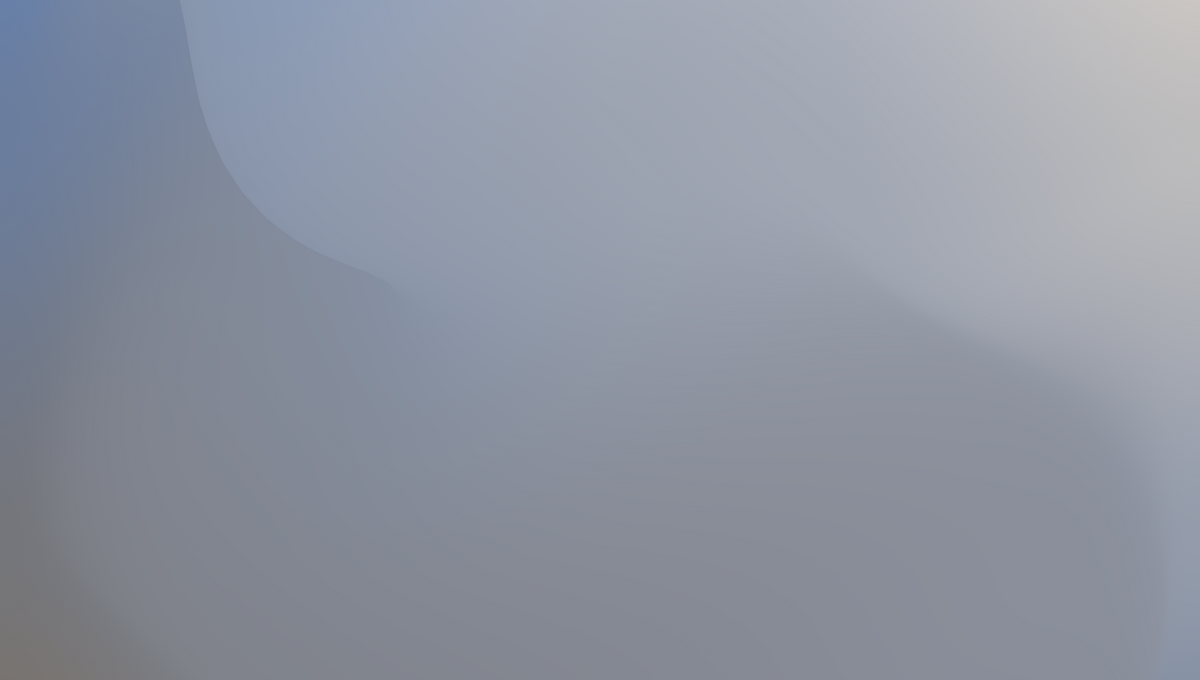 You are reading Creativerly, the weekly digest about creativity and productivity-boosting tools and resources, combined with useful insight, articles, and learnings from the fields of design and tech. The newsletter built for the creative community.
---
Hey and welcome to issue 48 👋
It feels great to have kicked off the year with some new motivation and fresh energy. Over the next couple weeks, I will give you some insights about what I have planned for Creativerly this year. One of the main things will be keep on spreading the word about Creativerly and building up this community. Feedback and resonance about this newsletter have been great so far. Stuff like that is always welcomed as I am improving this newsletter experience bit by bit.
With February coming up, Creativerly is also celebrating its one year anniversary. Hyped about that. Creativerly is definitely the first side-project of mine, that constantly gives me joy. So loads of new and interestings things are coming.
If you have recommendations or feedback, drop me an email or a tweet. For now, enjoy the newsletter! 🥰
---
Apps, Software, Tools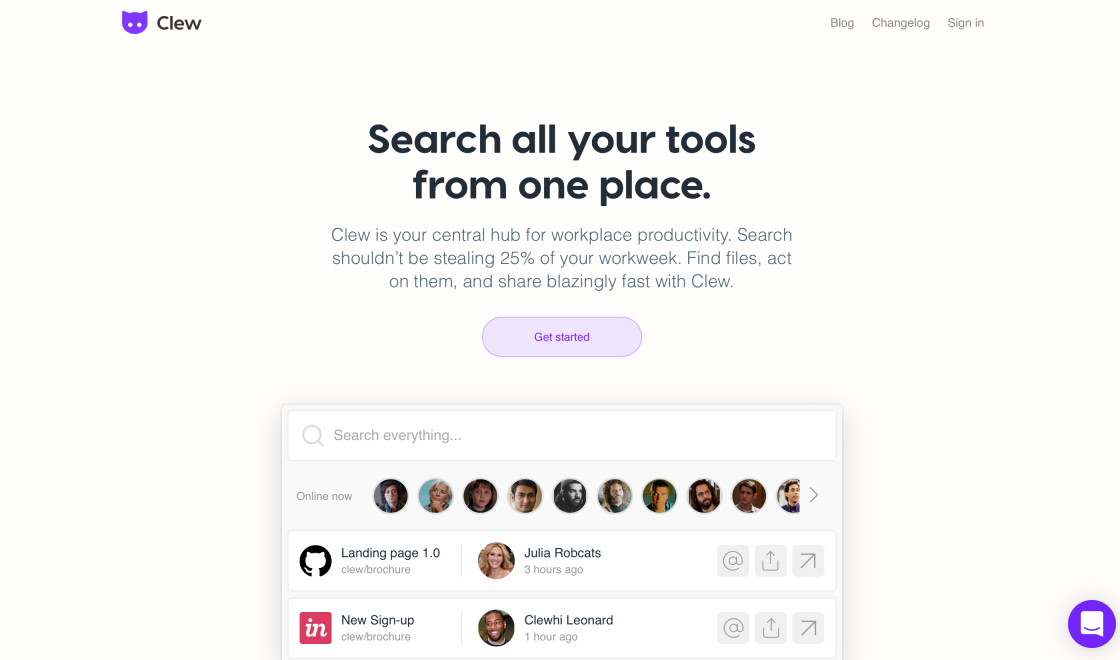 Clew is your central hub for workplace productivity. Search across all your tools in a snap. No need to dig through apps and folders when everything is searchable and shareable from one tool.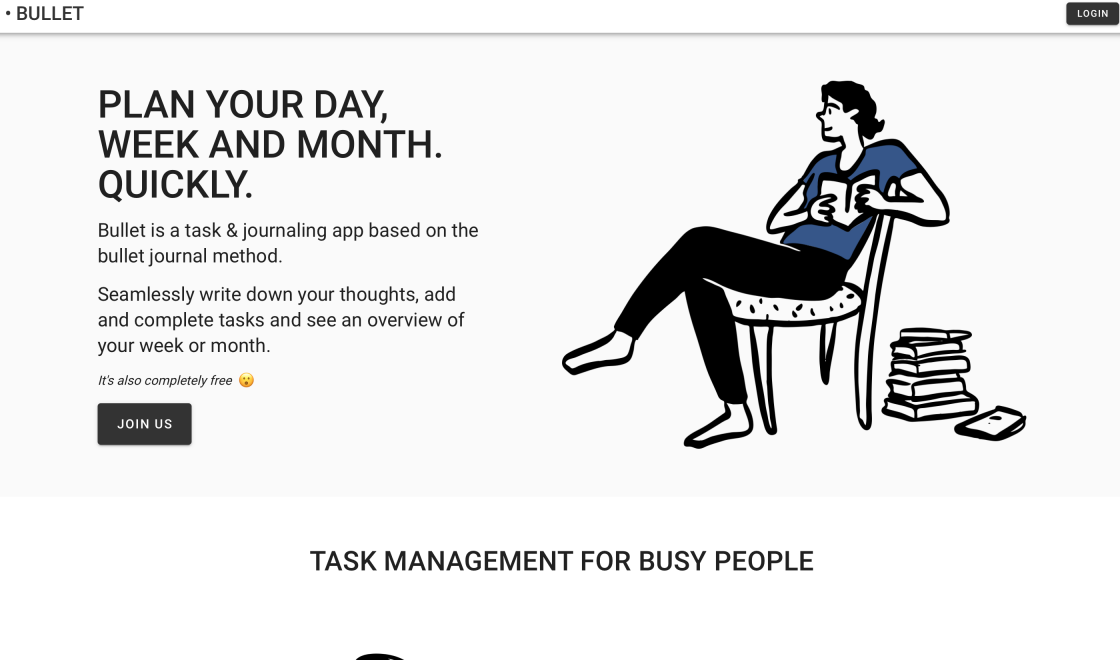 Bullet is a free todo app and calendar based off the bullet journal method, which has become a worldwide success. Bullet makes planning your day, week and month a piece of cake.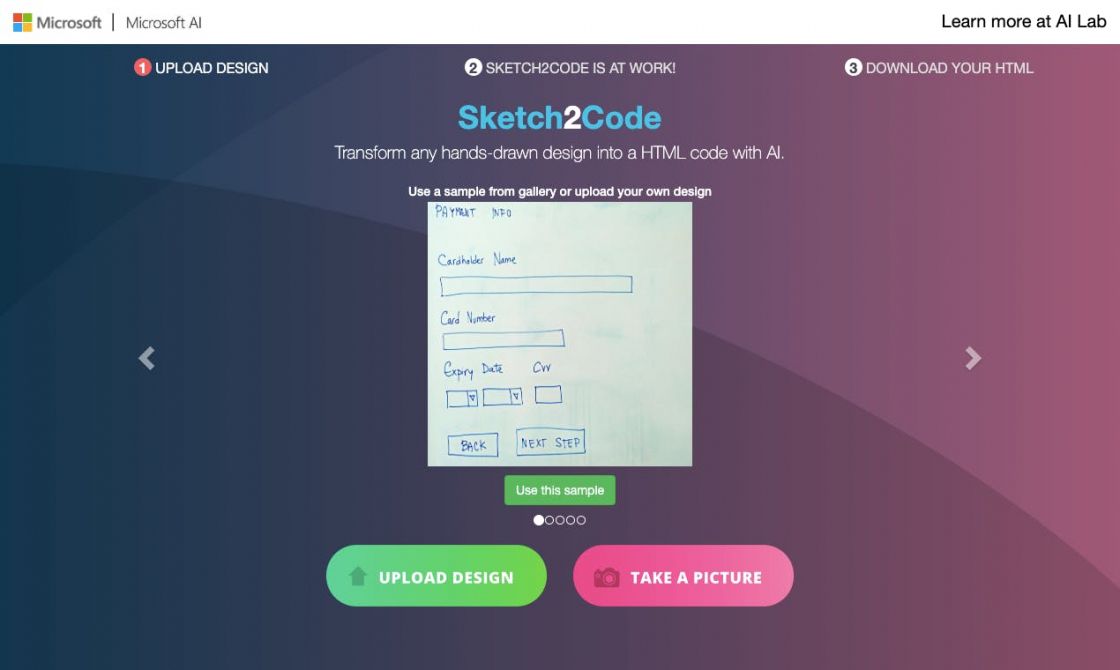 A Custom Vision Model trained to perform object recognition against HTML hand drawn patterns is used to detect meaningful design elements into an image. Sketch2Code uses AI to convert hand-written drawings to working HTML prototypes. Designers share ideas on a whiteboard, then changes are shown in the browser instantly.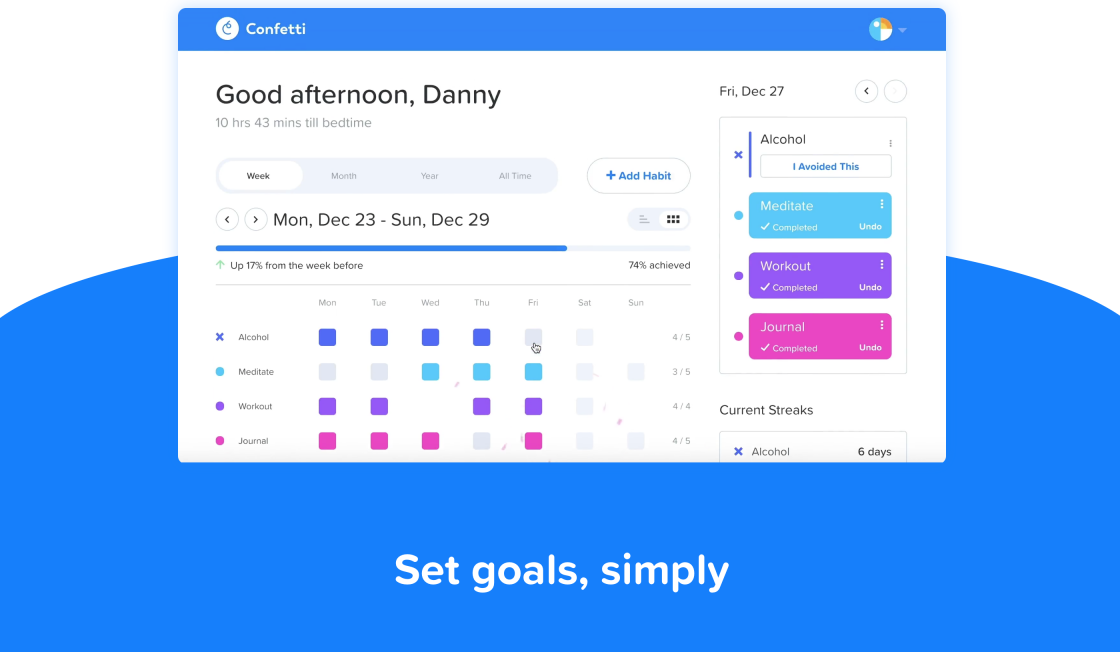 A platform for celebrating daily progress towards your goals. Master a productive routine and eliminate bad habits in one easy-to-use habit tracker for daily goals. Build positive habits into your daily life and start achieving your goals faster.
---
Goods & Gadgets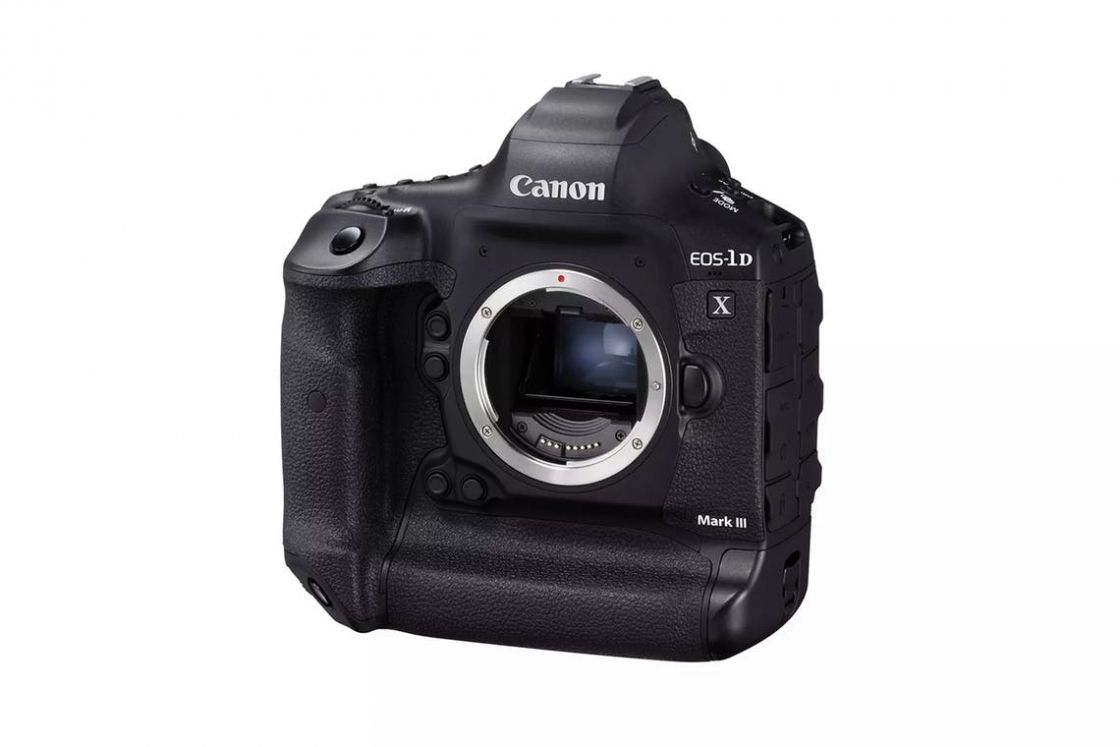 Canon's EOS-1D X Mark III raises the bar on speed and performance, capturing up to 16 fps through the viewfinder and up to 20 frames per second during still-image, Live View shooting. Life is full of unrepeatable moments. Capture more of them with the EOS-1D X Mark III and tell your visual story to the world.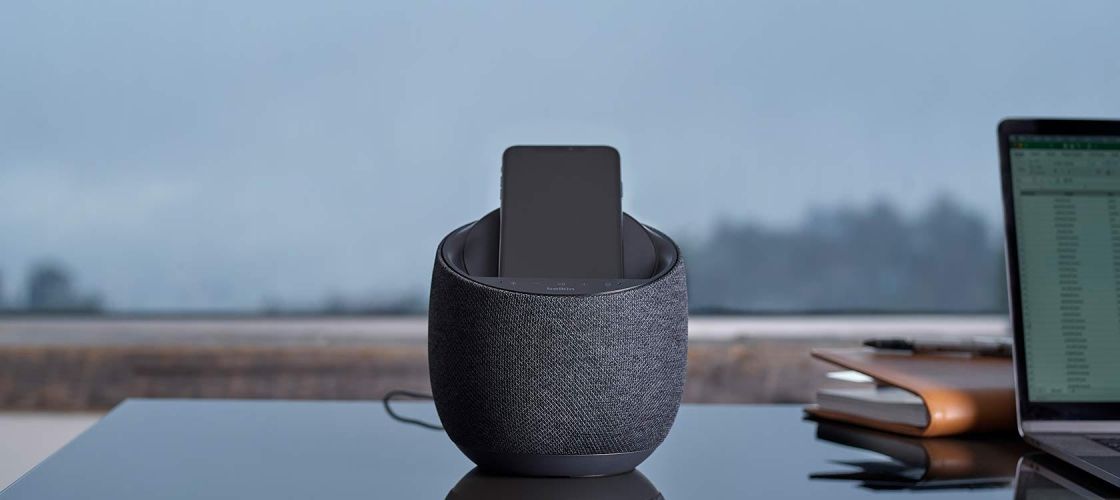 Powerful and crystal-clear sound that you feel to your core. We partnered with audio experts, Devialet to pair their extraordinary acoustics technology with our fast wireless charging and award-winning design.
---
Useful Resource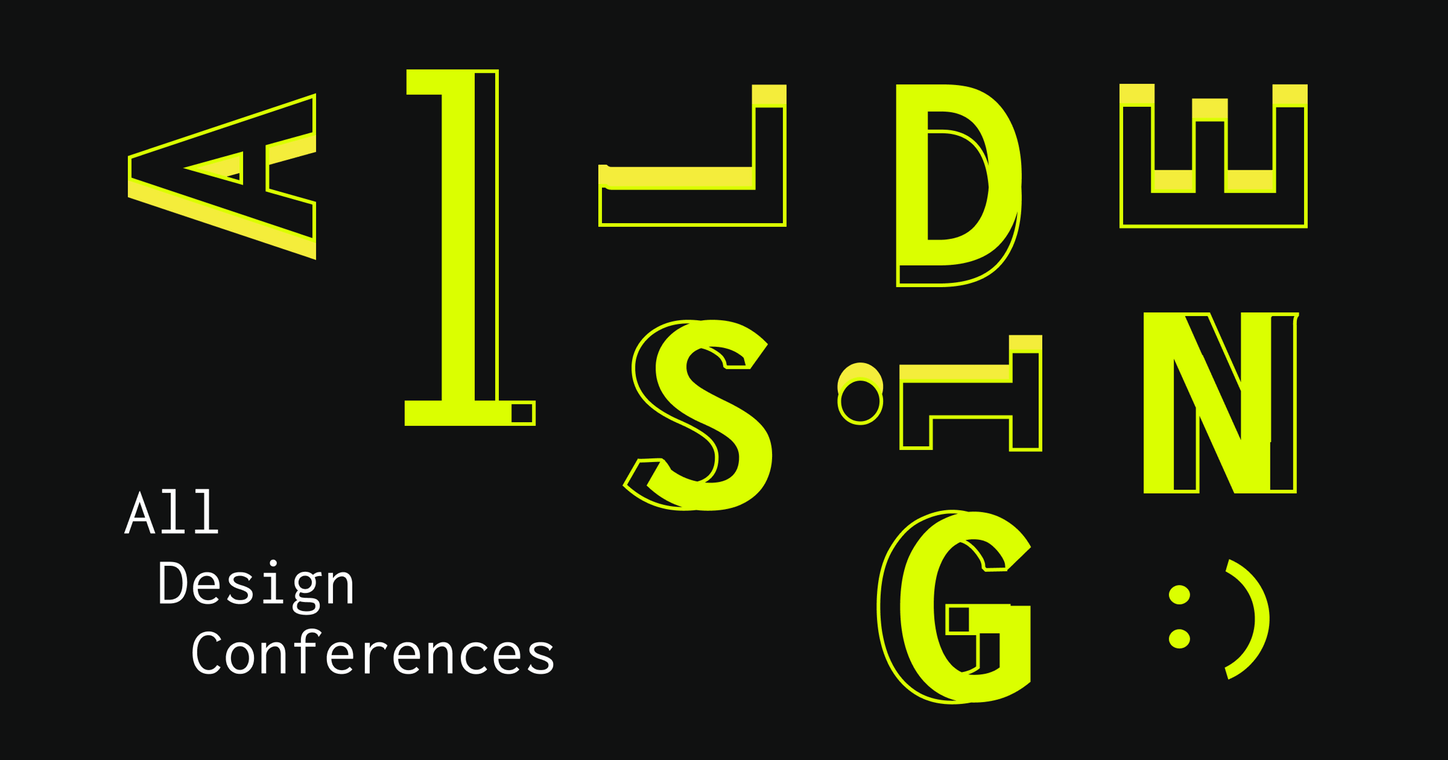 A list of all design and front-end conferences around the world. You can filter by type, sort by date, and (soon) filter by country.
---
Mental Wealth
➢ Designers need to get paid. Let's ban 'exposure' once and for all – "If you've ever been asked to create something for free in exchange for "exposure," you're not alone. One 2016 survey found that freelancers spent 31 days over the course of two years doing unpaid work. In response, Singapore-based art director, designer, and typographer Jay Liu has developed a project called "Exposure Currency," which aims to critique the way artists are offered exposure instead of pay. (As we all know, getting tagged on a post doesn't pay the bills). This series of paper notes exists as a playful imitation of real dollar bills, and employs a striking visual language in the form of neon lettering and in-your-face art direction to bring attention to how often designers and creatives are robbed by companies that think exposure takes the place of cold hard cash."
➢ The decade software ate the world – "Putting narrative order on the past decade, a 10-year-period that has somehow remained stubbornly nameless, is quite the challenge, but it's impossible to make sense of the 2010s without understanding the role of software. It was in August 2011 that Marc Andreessen coined the famous phrase "Software is eating the world" in a Wall Street Journal op-ed. He suggested that "we are in the middle of a dramatic and broad technological and economic shift in which software companies are poised to take over large swathes of the economy.""
➢ Measuring the value of design systems – "As a Data Scientist at Figma, I dig into customer data everyday to help our team make informed product decisions. Figma's cloud-based platform gives us a unique advantage to rapidly learn through data and share those insights back to our customers. For example, we recently opened up the data around design system usage to our customers on the Figma Organization plan. We believe that with the right data, design systems teams are able to make better decisions about their shared libraries and components, resulting in more useful and relevant design systems."
➢ Because, colors are beautiful – "Over the past few years, IBM's Carbon Design System and Brand Experience teams partnered to craft a universal color palette. A second iteration, set to launch with Carbon's October minor release, meets all accessibility requirements of product design with the most subtle changes to the palette. A team led by Sadek Bazaraa first put the palette together, which was released with the new IBM Design Language. Although the palette was built with accessibility in mind, potential improvements emerged as we tested it in product design. Some ratios across color families failed by one-hundredth of a point and there were a limited number of accessible text and background color combinations."
---
Essential Reading
➢ Flow: The Psychology of Optimal Experience by Mihaly Csikszentmihalyi - Legendary psychologist Mihaly Csikszentmihalyi's famous investigations of "optimal experience" have revealed that what makes an experience genuinely satisfying is a state of consciousness called flow. During flow, people typically experience deep enjoyment, creativity, and a total involvement with life. In this new edition of his groundbreaking classic work, Csikszentmihalyi ("the leading researcher into 'flow states'" —Newsweek) demonstrates the ways this positive state can be controlled, not just left to chance. Flow: The Psychology of Optimal Experience teaches how, by ordering the information that enters our consciousness, we can discover true happiness, unlock our potential, and greatly improve the quality of our lives.
---
Typeface of the week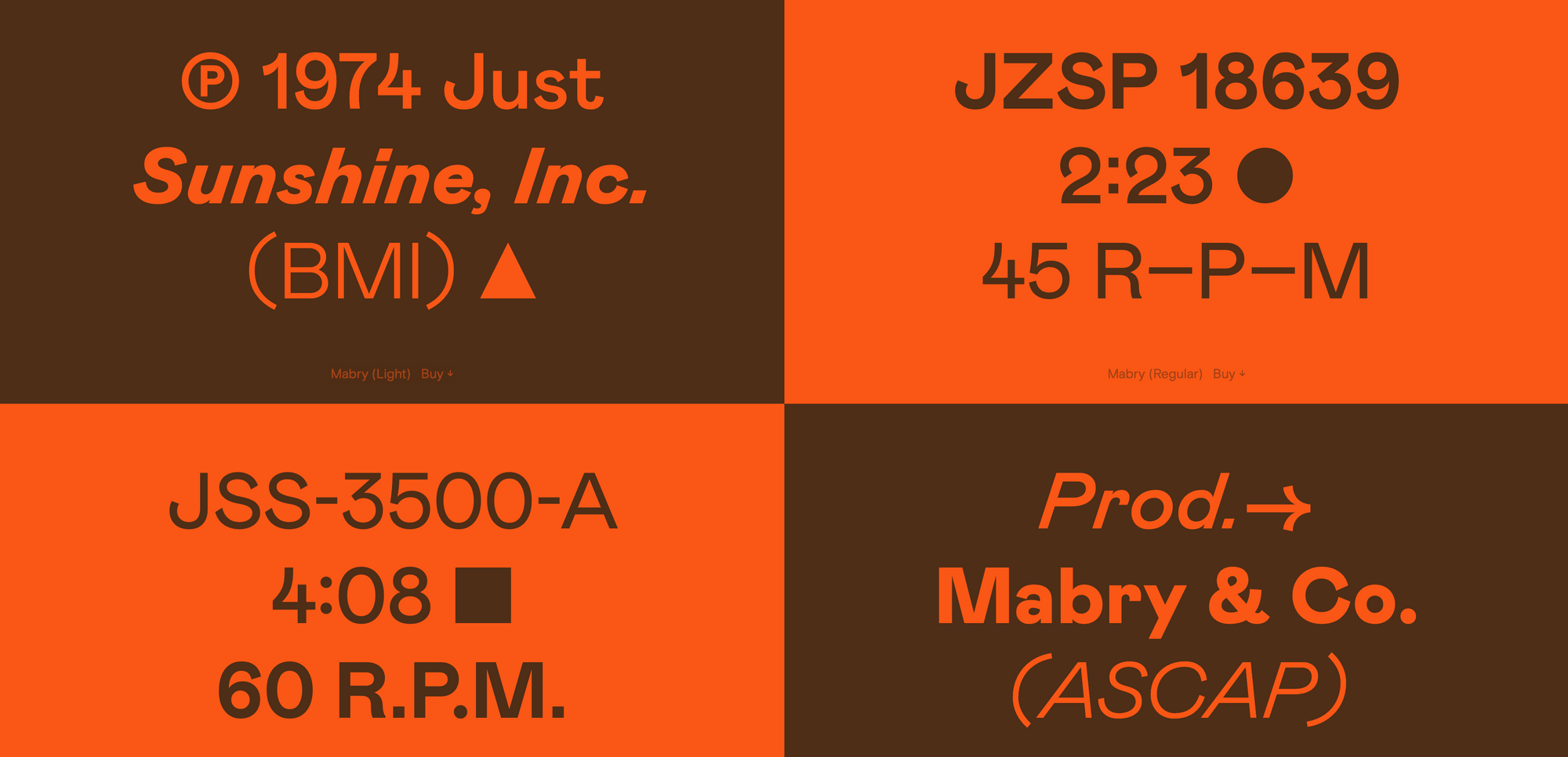 Mabry is a sans-serif typeface designed by Benjamin Critton and Colophon Foundry. The typeface was originally designed in 2014 for apparel brand Nasty Gal under the same NG Grotesque and later released commercially in 2018 as Mabry. The design is a hybrid of two opposing aesthetics—the irregular grotesque of the late nineteenth century and the rational geometric sans of the early twentieth century. The family is available in five weights with matching italics.
---
Twitter thoughts
---
Till next time! 👋

Support: You have a friend who is looking for inspiration, news about design, and useful tools and apps? Forward this newsletter to a friend or simply share this issue and show some support. You can also show some love by simply clicking the button down below and keep this newsletter a sustainable side-project by buying me a coffee. ☕️ 🥰
Disclaimer: My posts may contain affiliate links. If you buy something through one of those links you won't pay a penny more, but I'll get a small commission, which supports this blog and also my side-projects. So consider buying something through my links. Thank you!
---