Newsletter
Email. Supercharged. & The newsletter worth $75 million
Email, Superchargerd, Newton Email is back (once... again...); a quick story about the newsletter now worth $75 million, & more in this week's Creativerly issue.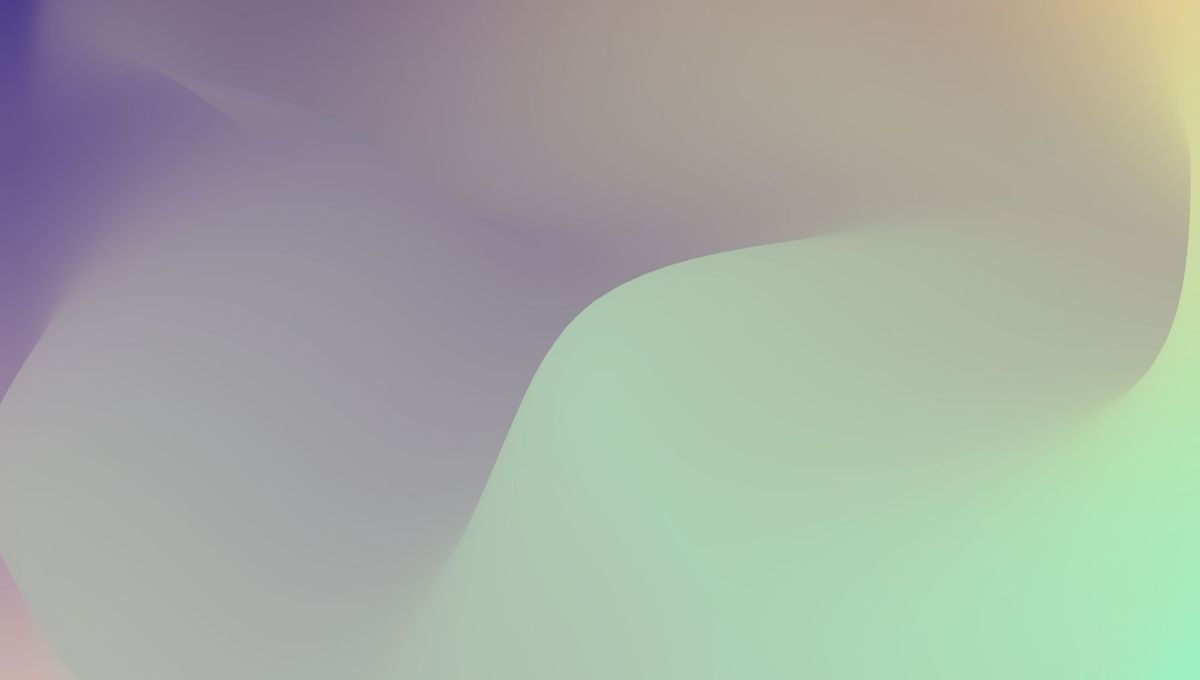 You are reading Creativerly, the weekly digest about creativity and productivity-boosting tools and resources, combined with useful insight, articles, and learnings from the fields of design and tech. The newsletter built for the creative community.
---
Hey and welcome to issue 89 👋
Most of you might read the news which was disrupting the media field last week: Insider Inc. (the online media company publishing Business Insider) bought a majority stake in MorningBrew (one of the biggest newsletters with over 1,000,000 subscribers), in an all-cash deal. The deal values Morning Brew at around $75 million, which is absolutely insane. So, Insider Inc. did not buy MorningBrew, they bought a majority stake, which means the MorningBrew founders Alex Lieberman and Austin Rief will retain a sizeable minority stake and have an earn-out clause built into the deal, which encourages them to stay and grow the business long-term. Therefore, both parties of this deal will definitely profit from it. Why? Well, MorningBrew will remain fully intact and the business will operate completely independently within Insider Inc. None of MorningBrew's employees will get laid off, and all of MorningBrew's products will exactly stay the same. Together with Insider Inc. MorningBrew formed a new board of which Insider Inc. co-founder Henry Blodget will be part of. MorningBrew will profit from all the expertise regarding ad-businesses which Insider Inc. brought in to the deal. Insider Inc. on the other hand will profit from the incredible reach and the huge audience of MorningBrew. Therefore, I would say this is a great deal for both sides.
Some exciting times ahead, since we just a newsletter being valued at $75 million. Just wow! If you want to read more about this deal I suggest checking out the articles written by Axios, Business Insider and MorningBrew.
Who do you think will be the next big newsletter publisher?
If you have recommendations or feedback, drop me an email or a tweet. For now, enjoy the newsletter!  🥰
---
Apps, Software, Tools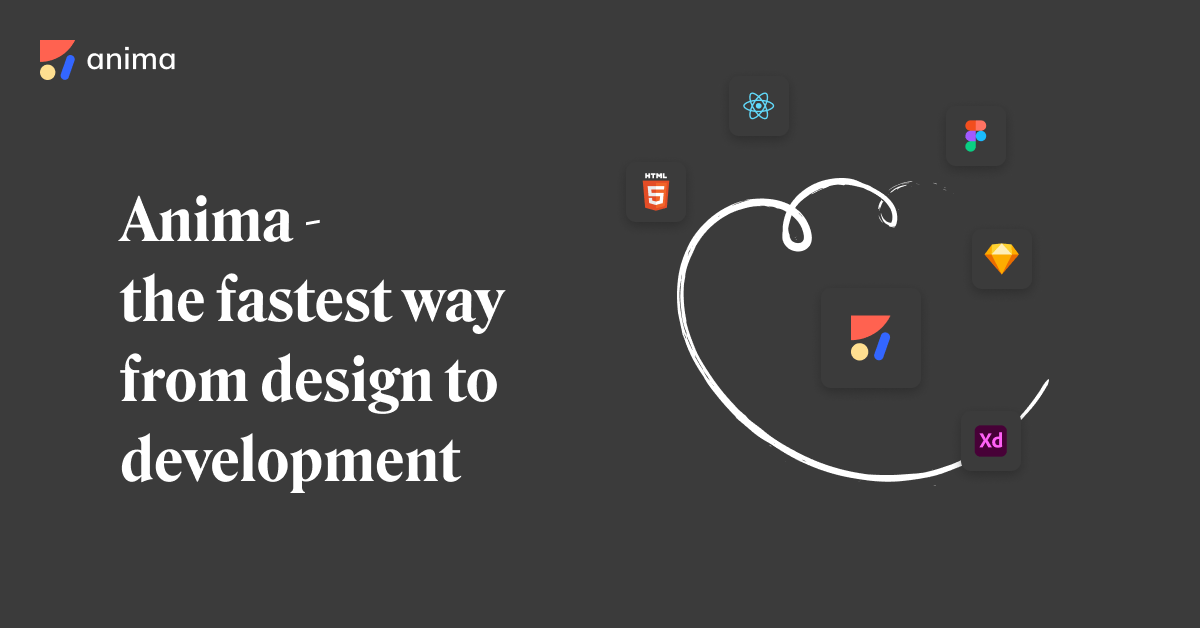 Anima is the first continuous Design to Development platform. Anima transforms designs into a workable developer-friendly React code, helping designers and developers to work more efficiently by improving collaboration and minimizing grunt work. Therefore, Anima is an incredible productivity-boost by creating a better workflow between Designer and Developer. Anima put a stop to endless handoff reviews, so designers can realize their nifty creative vision and developers can focus on front-end architecture. No matter of if you are preferred design tool is Skecth, Figma or Adobe XD, Anima works with all of those. As a developer you will get a kickstart with your code, since with Anima you do not have to code the whole UI from scratch.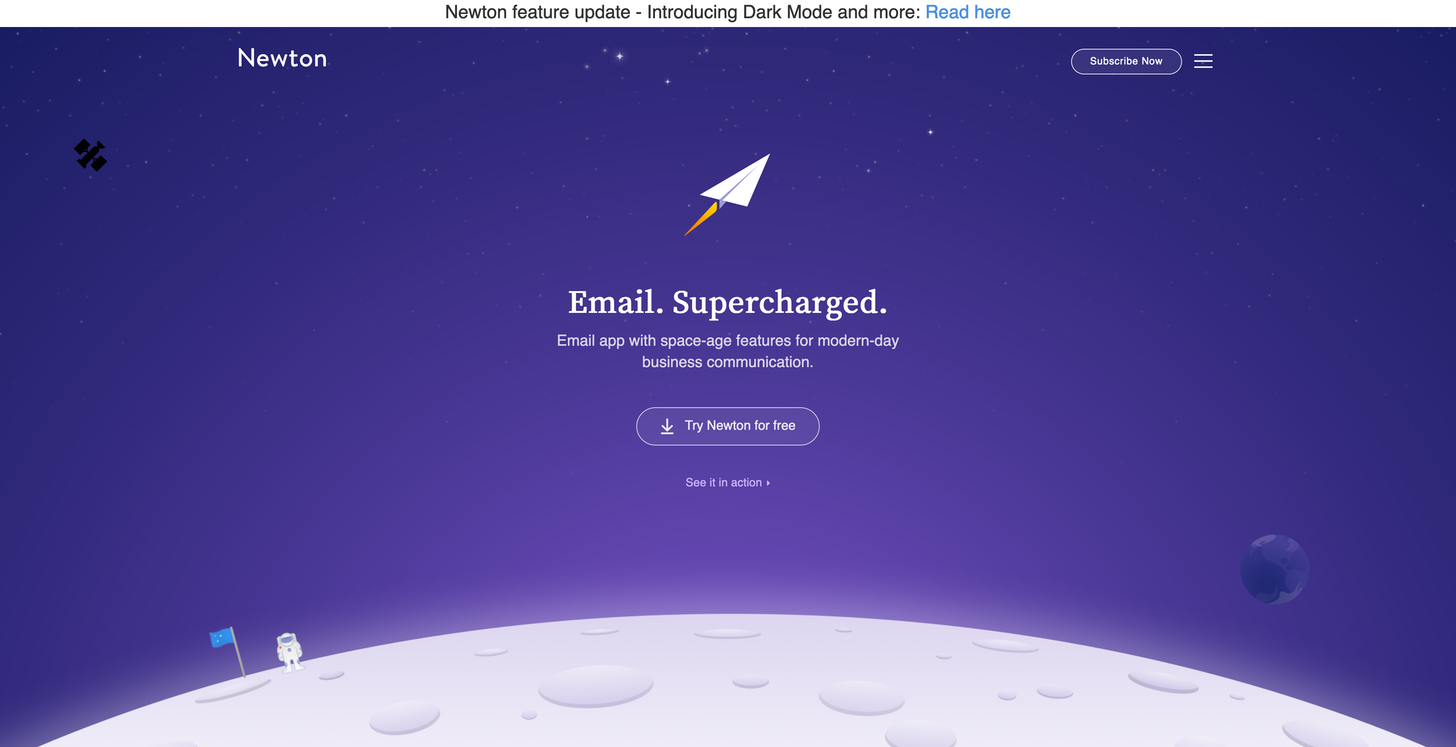 My first ever email client I have used was CloudMagic. It was an incredible experience because at that time I only knew about the interface and experience from Hotmail (the first email service from Microsoft, which got shut down back in 2013 because of Outlook). I loved it so much and used it every single day. Suddenly, I got a message that CloudMagic will get rebranded as Newton Email. I had no problems with that since they also redesigned the interface. But, they also said, that Newton Email will be a premium client, meaning you would have to pay $40 per year for it. I was at school back then, and there was no way I would pay money for an app, for an email client. Fast forward to today: Newton got shut down several times, but it also got revived several times, the initial founder tried to keep the app alive, there were several scary privacy issues, and suddenly Newton got acquired by fans of the app back in April 2020. They now relaunched the whole app, with major security and privacy improvements. Since Newton was by far my most favorite email client, I might need to give it a try one more time. If you are currently on the hunt for a new email client gives Newton a try. It basically has all the features which make Superhuman the fastest email experience, but Newton will cost you $49.99 per year, compared to the massive $30 per month you need to pay for Superhuman. If you plan on giving Newton an extended try by signing up for the yearly plan, I am happy to provide you with a 20% discount, just use the code "M2GKWACU" at check out.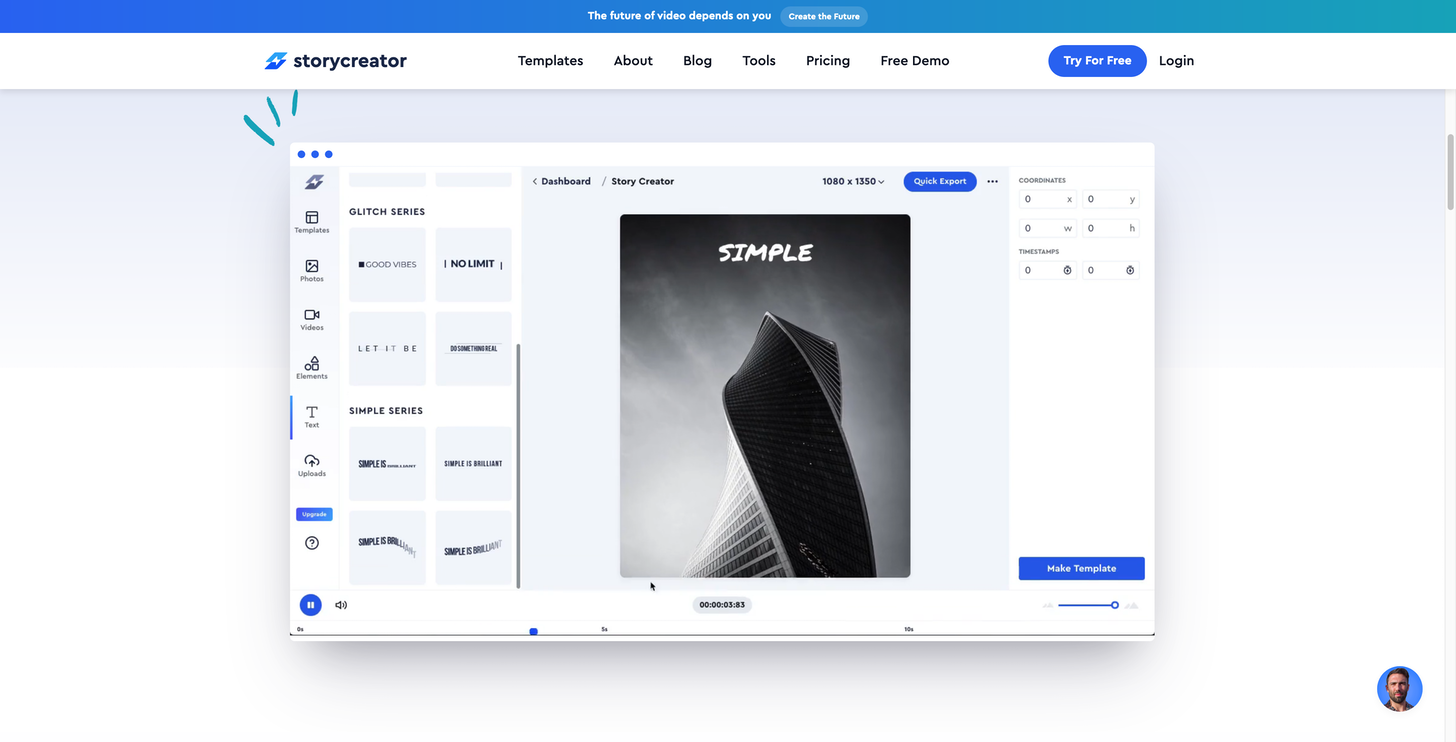 If your workflow includes creating and editing videos for social media, Story Creator is the right app for you. Story Creator is a simple online video editing for digital creators. Sometimes, it can be really time-consuming if you want to create some quick videos for social media purposes, and you have to set everything up in Adobe Premier for example. Story Creator is the fastest way to make beautiful videos. Select a video template you like and go to work. No matter if you want to create Youtube Intros, Instagram Posts, Instagram Stories, Story Creator got you covered.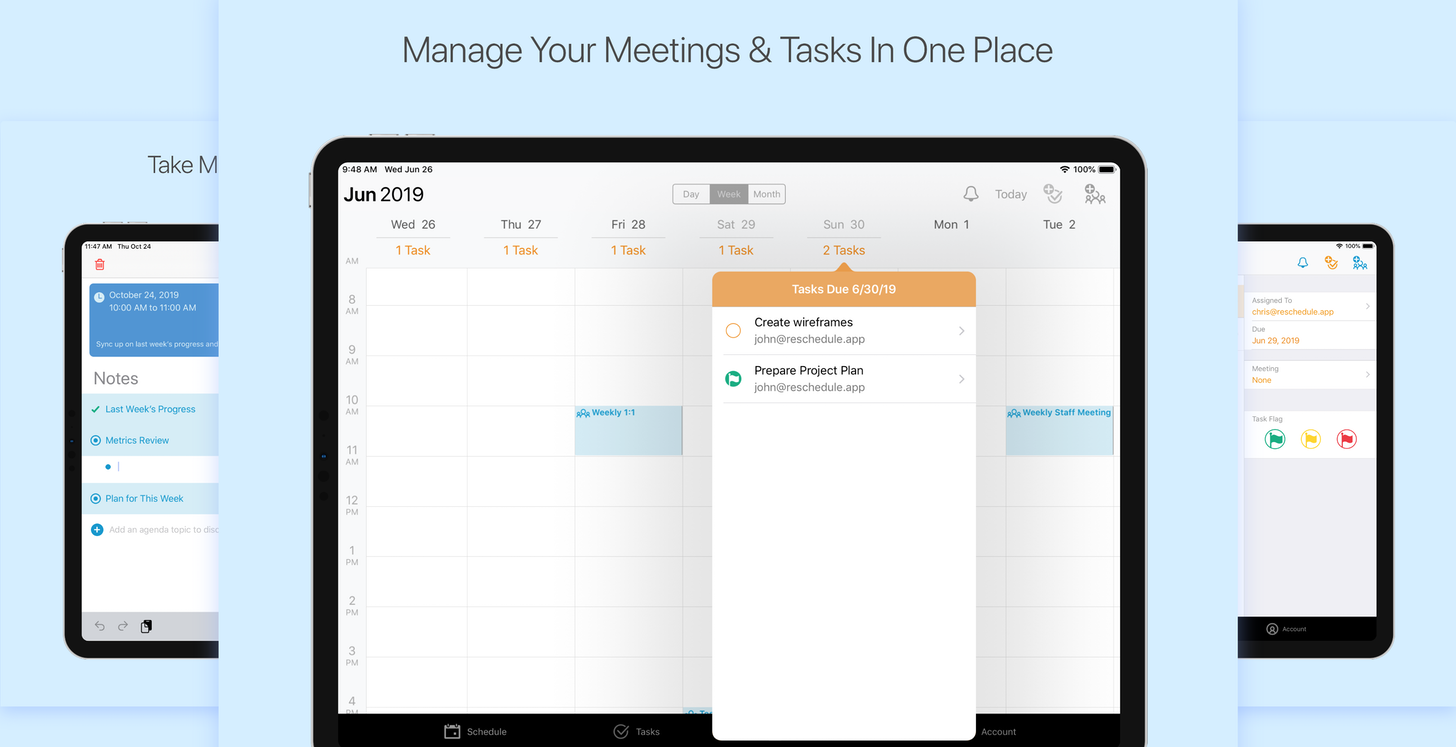 I stumbled across Re:schedule on Indie Hackers. It is a calendar app (currently only available on iPad, with MacOS in Beta) with a new approach. With Re:schedule you organise all your agendas, meeting notes, and action items straigth in your calendar. As most of you might already know, I do not use any Google products or services. Finding a great Google Calendar alternative, which I can use on multi platforms is currently my biggest struggle. Therefore I am always excited when I find out about new tools in the calendar sector. I am currently still testing Re:schedule, and let me be honest, at this point right now I am not sure if it is going to be my new calendar app. Why? Because there are some UI and UX flaws. Sure, this app is still in Beta, therefore I am testing it and sending my feedback, but some feedback would mean to overhaul the whole UI, for example I am not a big fan of the way Meeting Notes look like, it feels densely packed, and I also think the way the whole app uses fonts needs to be reworked. Nevertheless, Re:schedule is a very interesting product, in a very interesting niche, and I am super excited to see how the product will evolve.
---
Goods & Gadgets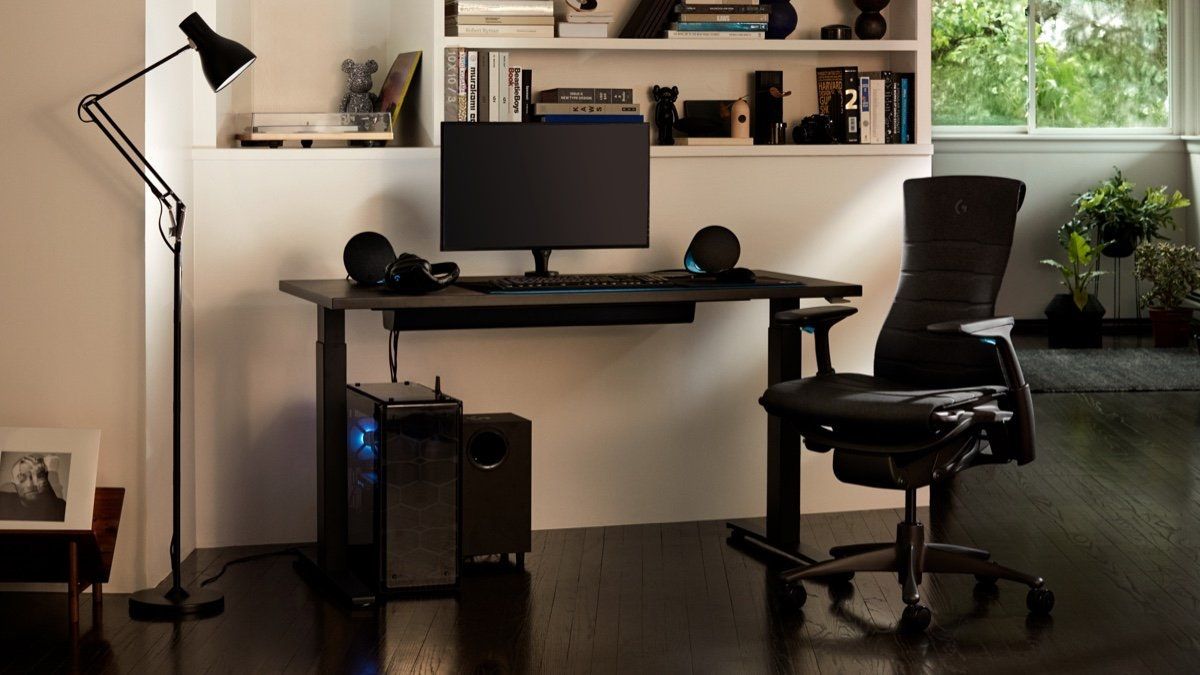 The Herman Miller & Logitech collaboration, is one I really wasn't expecting. Herman Miller feels like an exclusive brand, making the most popular office and lounge chairs, I did not thought they would enter the evergrowing gaming industry. Anyways, it is super interesting to see two brands like Herman Miller and Logitech collaborating and bringing you the Embody Gaming Chair. Herman Miller is making premium office chairs for over 115 years, and they made without a doubt the most popular office chair of the modern history, the Herman Miller Aeron. I am owning an Aeron Remastered myself for a couple of months. I bought it during the lockdown of our country since I switched to 100% home-office. It was one of the best investments I have ever made. Before buying I went online and did some research. The one chair which always got recommended right after the Aeron, was the Embody, which gives me the impression it is also a super popular model from Herman Miller. Also, some Gamers were already using the Embody and Aeron models (Shroud for example). For the collaboration Herman Miller made not that many changes to the functions of the Embody chair, of course not, since it is already a masterpiece of engineering. But, they added an enhanced gaming seat, that means it is enhanced with an additional layer of foam in the seat to support your more active posture. Also, they added a copper-fused cooling foam technology into the seat, that prevents heat buildup while you game. Pricepoint? Well, the Herman Miller x Logitech Embody Gaming Chair will cost you $1,495, a premium price for a premium chair.
---
Useful Resource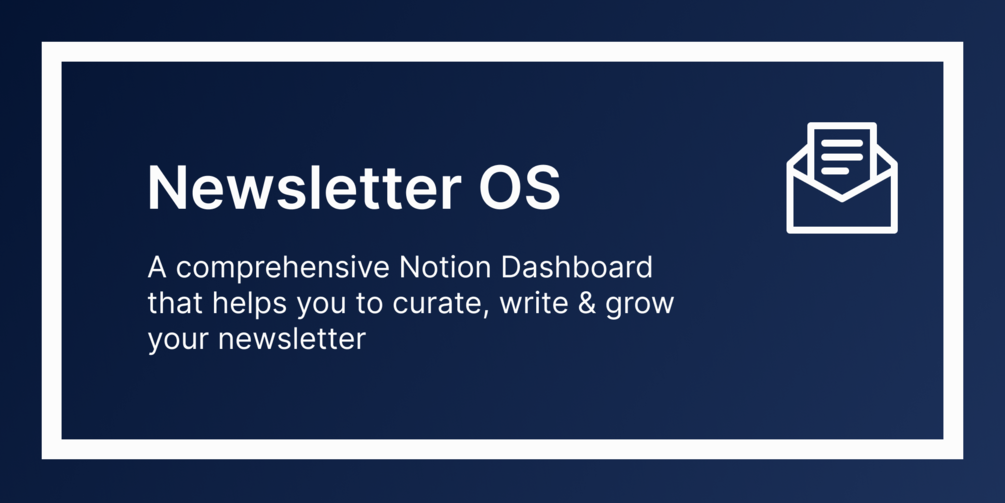 If you are a newsletter creator yourself, Newsletter OS by Janel (who is writing and curating BrainPint) is the one and only product you need to boost your productivity and workflow. Newsletter OS is a super useful Notion Dashboard that will help you to curate, write, and grow your newsletter. Why do I love this so much? Well, in the first place I always love to see when Creators help out creators by launching such useful products. On top of that, Janel put 150+ hours into this resource, she is using it herself obviously, and it helped her grow her newsletter BrainPint to over 1000 subscribers within 6 months, crazy growth, but if you create awesome content consistently just like Janel does, you will build an audience! Here is what you will get with Newsletter OS: 120+ Tools To Help You Write & Grow Your Newsletter, Growth & Distribution Tips, 20+ Ideas on how to Monetize, and a lot more. Better be fast, and grab Newsletter OS for the current launch special price of $39, which is an incredible value! If you are already operating a newsletter as a side-hustle and you are already using Notion for it, but you feel stuck within Notion, Newsletter OS will give you a super structured Dashboard, so you can organize everything from writing to curating and monetization with ease. To summarize, if you are looking for the last part of your workflow, which will boost your productivity, Newsletter OS is everything you need. Get it now for $39, in my opinion, it is a must-buy!
---
Mental Wealth
➢ The psychology of user decisions – "We like to apply labels to users: they're irrational, lazy, unpredictable, rushed, and so on. To some extent that may be true — we aren't machines. But research shows that users actually make decisions based on a set of predictable subconscious patterns. To create satisfying digital experiences, UX designers should be aware of — and support — these cognitive habits. Human beings use psychological tactics and biases to get to decisions quickly. These mental shortcuts are called heuristics. We use heuristics in everyday life, but we especially like using them with software. We don't follow these patterns out of laziness or because we're scatter-brained. It's quite rational to take advantage of heuristics as a user because…"
➢ Consistency the Killer – "I used to be all about consistency. I was obsessed with Bauhaus design. I read about the great 60s corporate identity designers like Rand and Vignelli, I studied their meticulous design manuals, and I wanted my work to be just like theirs. Logical. Minimal. Clean. And, yes, consistent. So very, very consistent. Consistency was the killer attribute of design, I thought. But now when I think about consistency it appears to me more like the killer of creativity. The killer of experimentation, of exploration. The master of killing conversations, ideas and possibilities. Most people don't question consistency. Consistency is good, obviously.  From a consistent paste to consistent logic, it illustrates care,  attention to detail quality. When it comes to designing a UI, for  example, it's a highly valued attribute. We don't want to lose or  confuse the user in randomness. So what are we doing here? Why are we  questioning consistency?"
If you want to read more from Pascal, he just starting out writing a monthly newsletter called The Emissary. The Emissary won't be a collection of links quickly thrown together with TED talks and inane productivity tips. It won't feature pictures of where I went at the weekend. And it won't be long. Read more about it here.
➢ The Principles Of Visual Communication – "Visual storytelling can be intimidating. We're taught to communicate with words, but words are not always the best way to convey information and ideas. Sometimes the best way to tell stories is through thoughtfully crafted visuals, not long paragraphs of text. Creating visuals is not reserved for designers, illustrators, or artists. It's a skill anyone can learn and put into practice every day. The key to becoming more comfortable with visual communication is unlearning the rules you've subconsciously collected."
➢ Design Leadership for Introverts – "How introverted designers and design leaders can operate successfully in a world where the extrovert ideal is desired. In Susan Cain's 2012 Ted Talk, "The Power of Introverts," she said that we live in a world where the extrovert ideal is desired. As a leader in design, this certainly feels true for me. When people paint a picture of what a leader looks like, it often looks like this: A leader commands the center of attention. A leader is outgoing, talkative, and dominant. A leader is able to deliver charismatic speeches, rallying large audiences at a drop of a hat. A leader is the ultimate salesman; people hang onto their every word, waiting for their next one with bated breath. A leader is, in essence, an extrovert. I'm not saying this is a BAD way to lead. I'm saying this is not the ONLY way to lead, and certainly not all the time."
---
Last Week Quick Bits
---
Twitter thoughts
i was today years old when my eyes registered to this acrostic poem: pic.twitter.com/zZh2LcHfmF

— Kristen 🧃 (@ackristen) October 26, 2020
---
Till next time! 👋

Support: You have a friend who is looking for inspiration, news about design, and useful tools and apps? Forward this newsletter to a friend or simply share this issue and show some support. You can also show some love by simply clicking the button down below and keep this newsletter a sustainable side-project by buying me a coffee. ☕️ 🥰
Disclaimer: My posts may contain affiliate links. If you buy something through one of those links you won't pay a penny more, but I'll get a small commission, which supports this blog and also my side-projects. So consider buying something through my links. Thank you!