Newsletter
Fast and focused Notes & How to "steal like a designer"
In this week's issue of Creativerly: The online collaborative whiteboard, why your brain feels broken, the problem with work-life balance, and a lot more.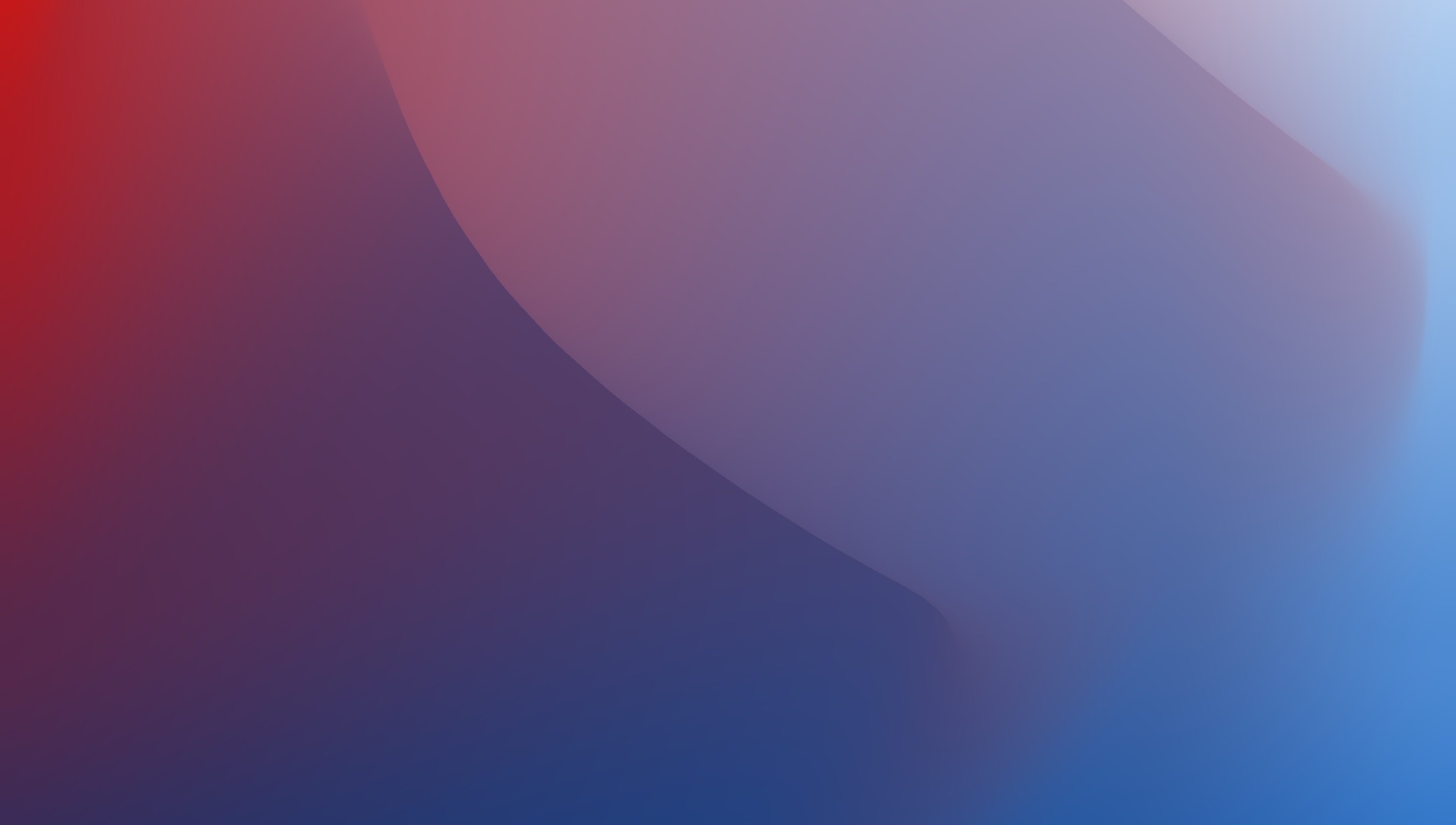 You are reading Creativerly, the weekly digest about creativity and productivity-boosting tools and resources, combined with useful insights, articles, and findings from the fields of design and tech. The newsletter built for the creative community.
---
Hey and welcome to issue 106 👋
Back in January, it has been two years since I started writing Creativerly. It is incredible to see how the whole newsletter space evolved in just those two years. Our perspectives regarding consuming news and media have shifted. There is a generation, which consumes media 100% online, and newspapers are struggling to get a hold of that generation. When I take a look at local newspapers in Austria it is somehow mind-blowing how rough their online-presence is, and I am not even speaking about the fact that there are basically no newspapers offering some kind of newsletter service.
At this point, I would like to raise a story from 2019 by Andrew Wilkinson (Founder of Tiny, Dribbble, MetaLab). Long story short, he wanted to "Recreate the local newspaper in digital form, by creating a simple daily newsletter" focused on his hometown. He hired a journalist and send out a daily newsletter. One year later, Andrew Wilkinson owned the largest daily audience in the city. He turned it into a business and wants to roll it out across Canada and the USA. I also need to mention, that Andrew Wilkinson invested nearly $300k on this, but the initial idea is simply amazing.
I do not care if people are talking about newsletter-bubbles, we are onto something and it is still not too late to start a newsletter, start writing, start creating content for creative minds, interested folks. Newsletters are an incredibly important medium to consume news and media, but also to learn, get inspired, and gain insights and experiences.
Therefore, I would like to take the chance and get back to recommending my personal favorite newsletters, and one of them is Modern Museum by Dalos Ortiz. Within his newsletter, Dalos shares something to read, something to watch, something to listen to, and something to reflect on. I immediately fell in love with that idea, and I enjoy reading through Modern Museum every single time. Not only does Dalos curate great content, but he also packs his newsletter with incredibly valuable summaries of the pieces of content he shares. It is always pure joy to read through Dalos' newsletter. So, if you want to become a smarter, bolder, and more resourceful creator, make sure to sign up to Modern Museum by Dalos Ortiz, and receive the best evergreen content for creators every single week.
If you have recommendations or feedback, drop me an email or a tweet. For now, enjoy the newsletter!  🥰
---
Apps, Software, Tools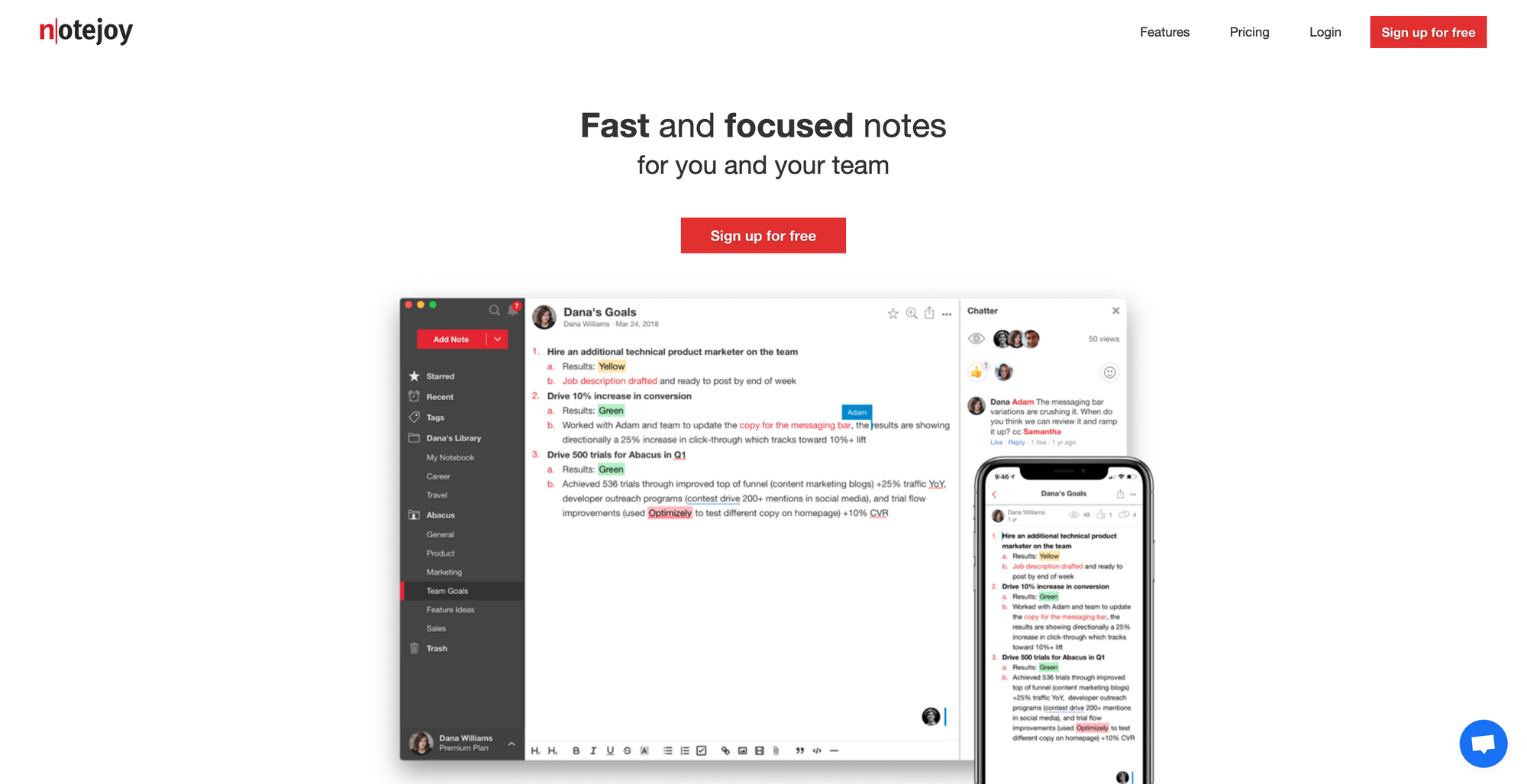 I was super excited to have found out about Notejoy since it brings some super interesting features, that I am always looking for in digital productivity tools. Notejoy is a fast and focused note-taking tool for you and your whole team. Note-taking tools need to be fast, simple, and distraction-free since you need to be able to capture your thought with ease. Notejoy is designed to be the fastest way of getting ideas out of your head. With Notejoy you can compose productively, no matter if you want to create image galleries, checklists, or have a dedicated focus view, that hides all distractions and focuses on one task at a time. Additionally, Notejoy also fully supports Markdown, you can access all your notes offline, and share code with ease in beautifully formatted code blocks. Besides that, Notejoy also lets you clip any webpage and create a beautifully formatted note from any web page. The browser extensions are available for Chrome and Firefox. If you love to organize and structure your notes and tasks, Notejoy makes it super easy, with nested notebooks, tags, pins, libraries, you completely control the way how your notes get structured. If you want to use Notejoy together with your team, it delivers all the essential collaboration features to boost your whole team's productivity. As the number of notes will grow over time you will need to find them fast. Notejoy is built for speed, the entire experience is optimized for search in milliseconds. If you start using Notejoy you can also be sure that your notes stay safe. Keep your notes secure with end-to-end encryption of all your content. If you ever decide to leave Notejoy for any other tool you can easily export all your notes and move on. That is how it should be! As of all wasn't already super exciting, Notejoy is also available on every platform.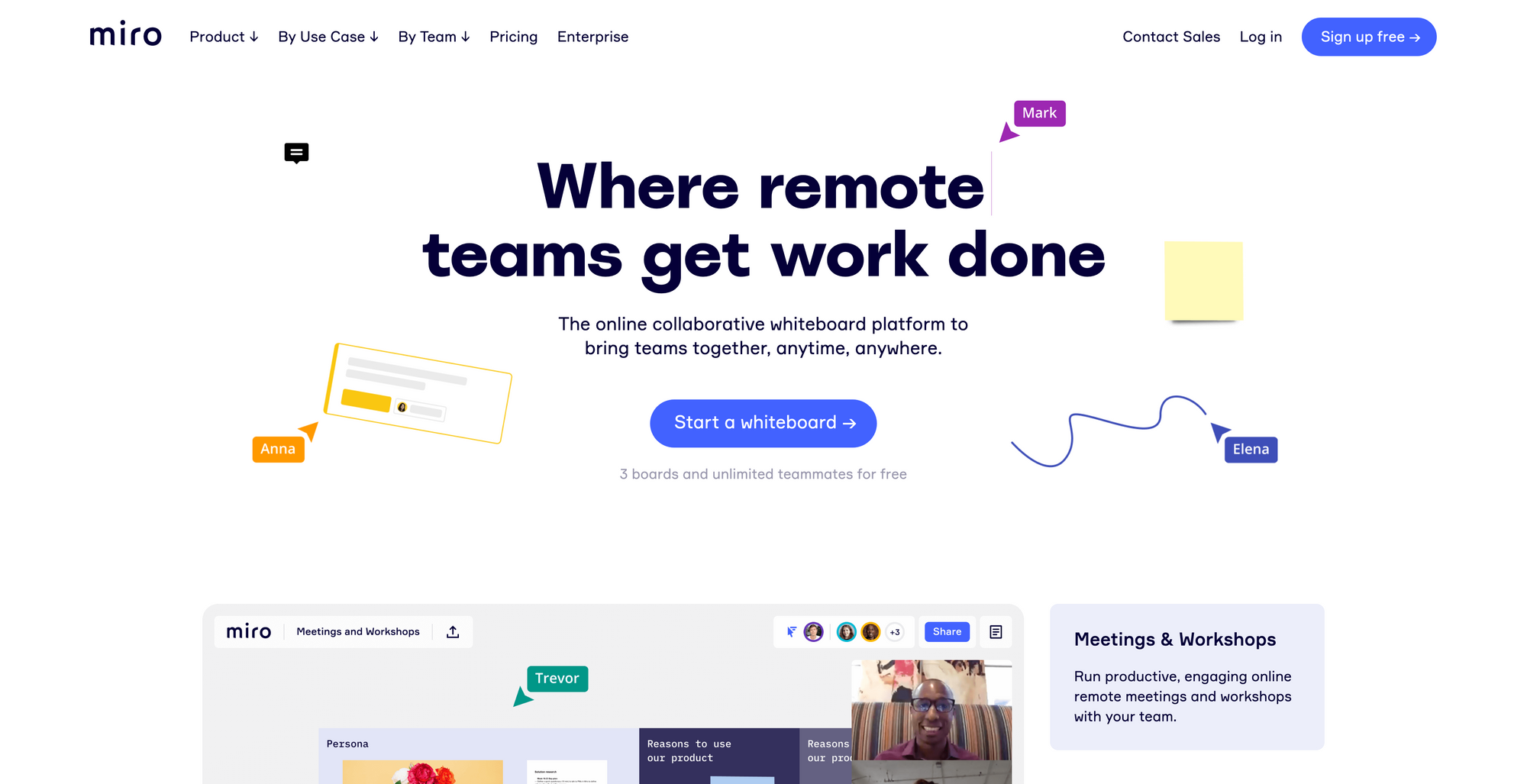 When starting a new project as a team the very first ideation and brainstorming sessions are always essential. It is important to gather all the notes and thoughts within a shared space. Miro is the online collaborative whiteboard platform tobring teams together, anytime, anywhere. No matter if you need to keep track of meetings, workshops, ideation, research, strategy, planning, Miro got you covered. So, how does Miro actually work. Miro creates an infinite canvas and gives you everything to do better work. Miro's infinitely zoomable canvas and web whiteboard enables you to work the way you want to. Unleash your creativity, plan projects from all angles, and create centralized hubs of information to keep everyone in the loop. Whether your teams are co-located, distributed, or fully remote, Miro provides an engaging, intuitive, in-person collaboration experience with multiple options for real-time or asynchronous teamwork on an online whiteboard. Miro lets you think in many different formats, sticky notes, diagrams, and more. Run engaging remote planning sessions, build visual presentations, and manage and track progress collaboratively. An incredibly useful tools, especially for remote teams.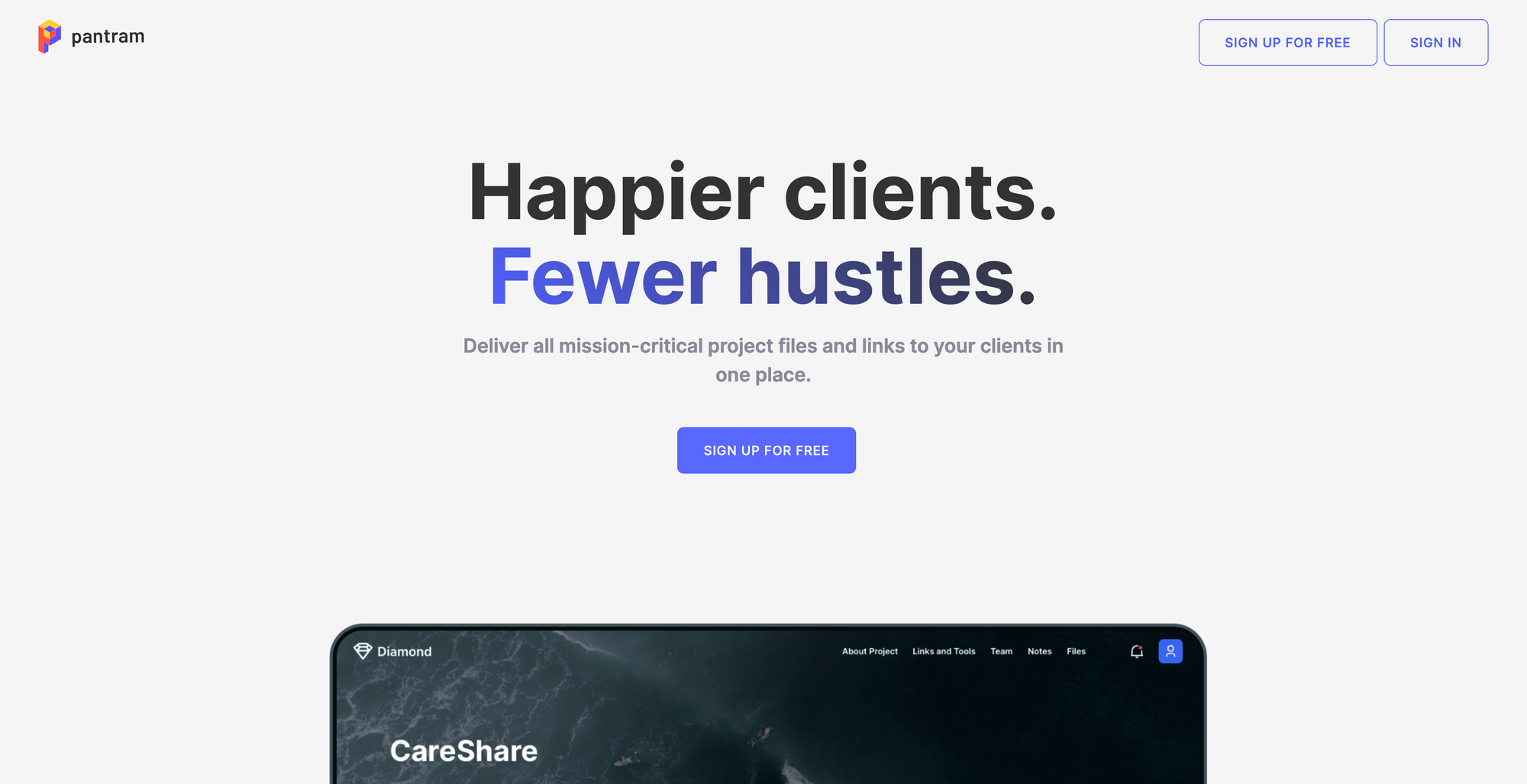 Everyone who has worked as a freelancer knows the troubles and the hassle working with clients can cause. Especially when there is need to share or deliver files for your clients it can be quite complicated, because although we are living in the 21st century and the digitalisation brought us great inventions, there are still clients that do not know how to use a cloud storage for example. Pantram is a tool that tries to streamline the process of delivering critical files to your clients in a very easy way. Simply upload your files and share the link to them with your client. After that, the client can leave feedback on the files with ease. Do not get stuck in feedback loops ever again. Pantram also encourages clients to have the right amount of involvement on the project. On top of that, you can create a dedicated site for the project to have everything centralised and in reach. With project statuses your clients can easily track where projects are standing. Once you are done, just ask for approval on assets from any tool or site. Simple and easy, just like that.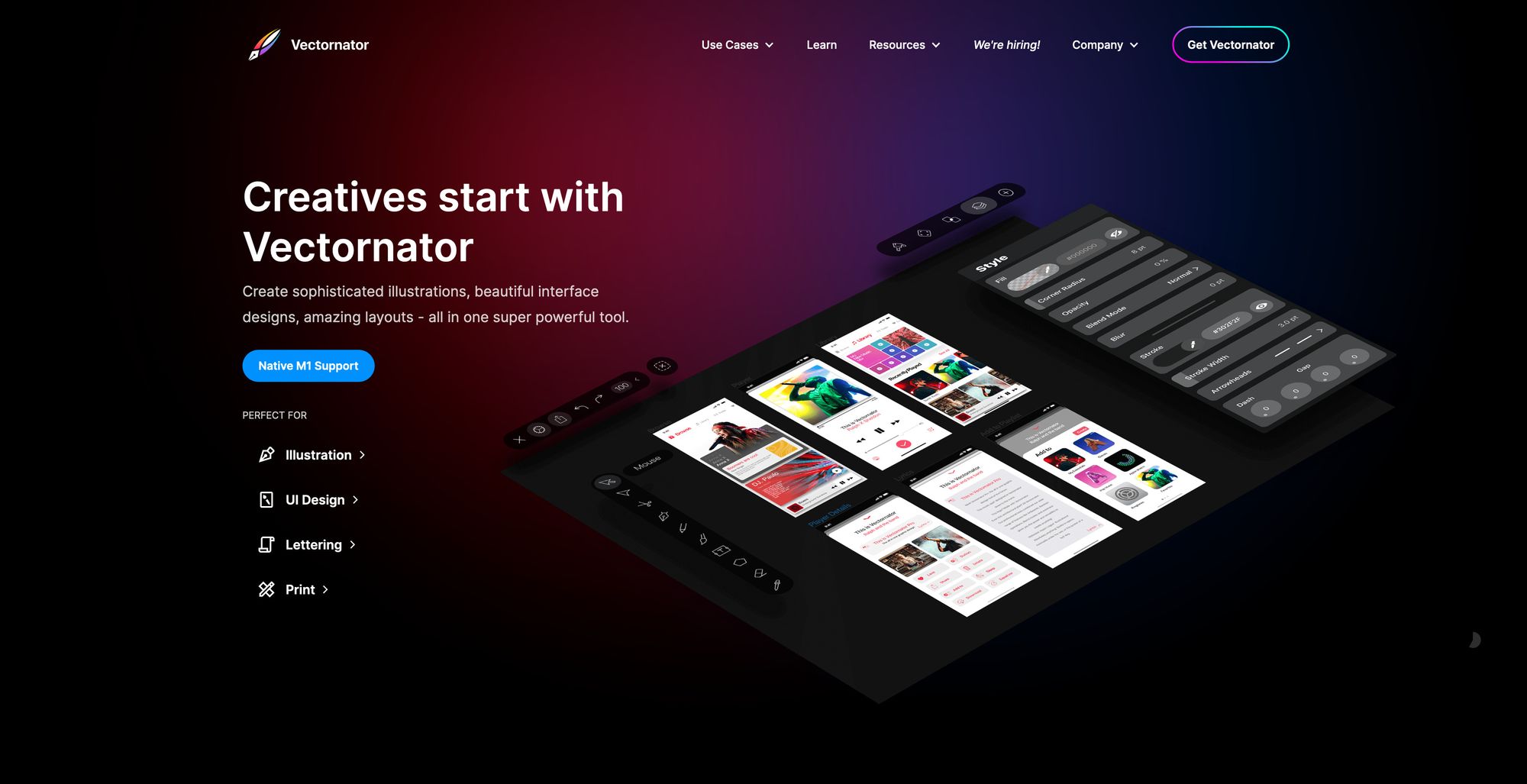 Imagine being able to do UI Design, Illustrations, Lettering, Print, and Graphic Design all within one super powerful tool. Now stop imagining, since Vectornator does exactly that. Vectornator is an intuitive vector graphic design software that empowers you to design anything you can imagine, no matter if you create beautiful digital interfaces or assets for print, Vectornator got all the features you need to push your design work to another level. Vectornator features a beautifully-designed interface, with all the important features available at first sight. If you are working in the illustration field, Vectornator delivers you one of the best experiences for creating complex and detailed paths thanks to their next generation Pen tool workflow. If you are working in the Print Design area, Vectornator includes numerous features to help make your next publication shine. Handle all your text and paragraphs with ease, thanks to the Text Tool, quickly edit and mask images, create guides, and use custom fonts. Also, Vectornator does not lock you in. Designers often switch back and forth between different tools. Vectornator supports that workflow. You will have the freedom to move all your documents across different tools. Therefore, you will never ever have to worry about file compatibility. You decide what tool to use at each stage. Just pick any of Vectornator's import and export options and effortlessly switch between your favourite tools like Sketch, Figma, Adobe Illustrator, and more. Vectornator is exclusively available for macOS, iPadOS, and iOS.
---
Useful Resource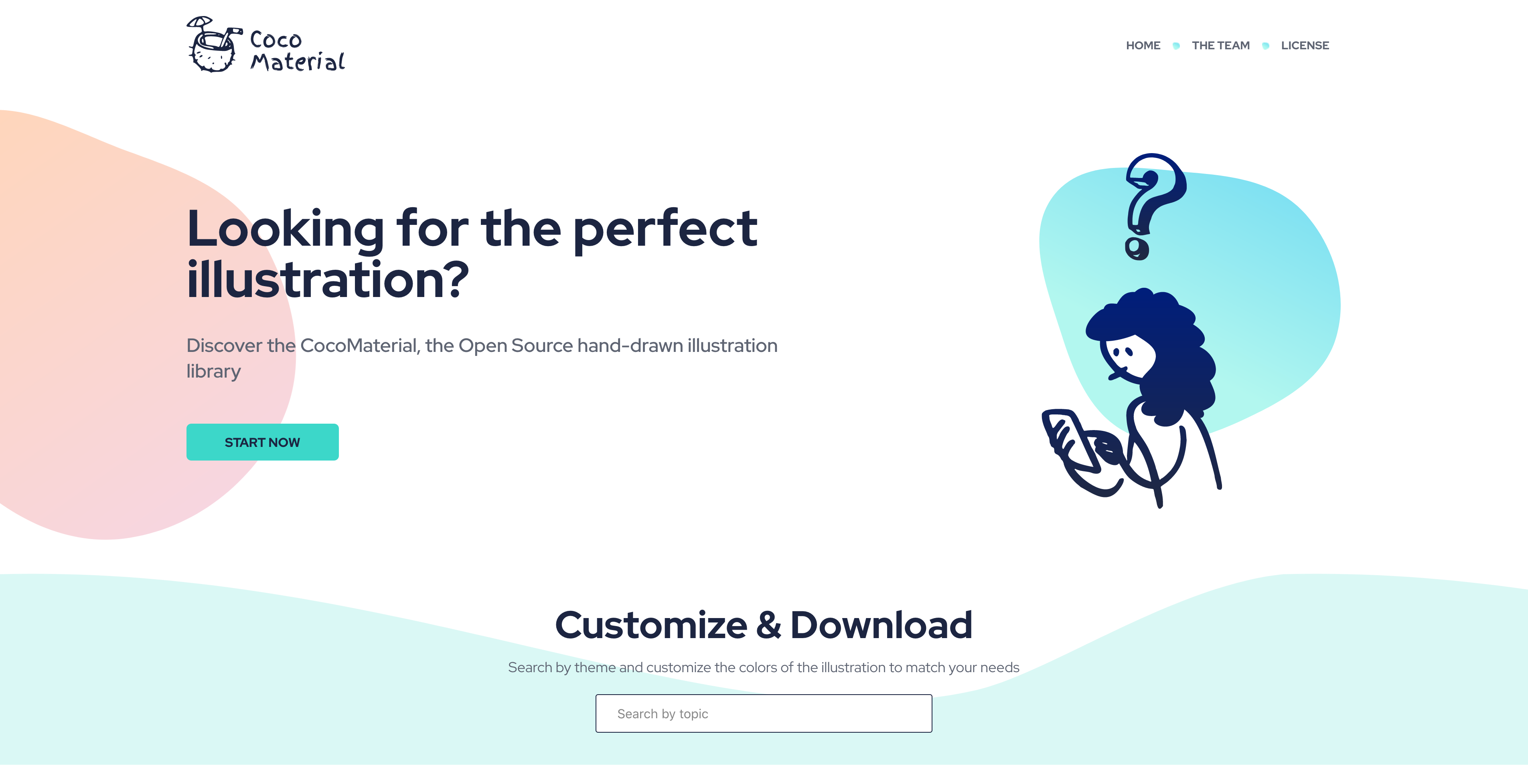 If you recently were on the hunt for some beautiful hand-drawn illustration, I happy to share a great resource with you this week. CocoMaterial is a huge open-source illustration library that features hundred of hand-drawn illustrations structured and organised across different categories. All the illustrations are available as PNG or SVG. If you want to customise the illustration you can do so directly on their website. Simply change the stroke and background color, select a size and download your illustration. No matter if you are looking for food, faces, technology, science, office, or any other category, CocoMaterial got you covered.
---
Mental Wealth
➢ How to "steal like a designer" and boost creativity – "Originality is the holy grail of creativity. But does true originality exist in design or is it always influenced by what came before? Let's be honest: creativity is a nebulous landscape. With the evolution of digital technologies, we're now exposed to other people's opinions, ideas, and work on an almost minute-by-minute basis. So whether its originality of thought or artistic brilliance, the sheer scale of visual and conceptual input we experience on a daily basis can blur the lines between where your idea ends and mine begins. But here's the thing: humans can't have new ideas without prior sensory input. It's not me; it's science, and it's how our brains work. From composers, to philosophers, to modern-day tech moguls – some of the most brilliant minds of this century have observed that great artists remix, recontextualize, and build upon ideas that already exist to create work that inspires and influences others. The great composer Igor Stravinsky once said that, "A good composer does not imitate; he steals," while Steve Jobs echoed this maxim in his 1996 statement that "Good artists copy, great artists steal.""
➢ Politicians are using yesterday's tools for today's tech challenges – "The online game Minecraft has two modes. Players can either create their own digital landscapes or simply try to survive within someone else's land. It is a choice which should resonate with policymakers as they grapple with a rapidly altering digital terrain too often designed by others. One has only to imagine Covid-19 happening 20 years ago to appreciate that, from cloud services to communications, from retail to finance, the digital realm is now the architecture of modern society. In part, this merely magnifies existing issues. Benedict Evans, the tech analyst, argues "when software becomes part of society, all of society's problems get expressed in software". But innovation, while a force for good, is also reshaping our lives. Businesses, communications, cities, even political systems are being altered and destabilised in ways beyond the control of nations."
➢ Why Your Brain Feels Broken – "I don't know how else to put it, but lately it seems like my brain is broken. I'm not functioning with the mental quickness I'm used to. I find myself struggling to locate words I want to use, like "vigilant" (it took me a full day to remember it). Sometimes when I'm especially tired in the evenings, I will trail off midsentence, and when my husband asks a follow-up question I will have completely lost my train of thought — it drives him bonkers. I'm not the only one feeling fuzzy in this way. Anecdotally, I have heard from many parents that the multitasking, stressors and lack of sleep brought on by this Covid year have created a kind of mental overload. And it's not just parents, either. As a sketch on "Saturday Night Live" that could serve as our pandemic anthem expressed it, "I was fine in the fall but now I've hit a wall and I'm loco, as in my brain done broke-o.""
➢ The problem with work-life balance – "The concept of work-life balance implies that work is bad and life is good; it suggests that work and life are two dichotomous entities that need to be strictly separated and kept at an equilibrium; for some, it even insinuates that less work equals more happiness. In its most neutral definition, work is generally seen as a mean for sustenance and survival—labouring the land to harvest food, then later on, as a way to produce goods and offer services in exchange for security. Because, historically, work was a necessary hardship—from latin labor "toil, exertion"—it's no wonder we see it in a negative light. But what about creative work? What about intellectual work? When we research a topic we are curious about and take detailed notes, is this unpaid work? If the older definitions of work seemed to deem it a way to sustain the body, many modern forms of work offer an opportunity to sustain the mind."
---
Last week's quick bits
---
Twitter thoughts
---
Till next time! 👋‌‌‌‌
Support: Do you have a friend who is looking for inspiration, news about design, and useful tools and apps? Forward this newsletter to a friend or simply share this issue and show some support. You can also show some love by simply clicking the button down below and keep this newsletter a sustainable side-project by buying me a coffee. ☕️ 🥰
---
---
Disclaimer: My posts may contain affiliate links. If you buy something through one of those links you won't pay a penny more, but I'll get a small commission, which supports this blog and also my side-projects. So consider buying something through my links. Thank you!