Newsletter
Frictionless note-taking & Long distance thinking
In this week's issue of Creativerly: Get things done in record time, Read Something Great, Google Search is Dying, and a lot more.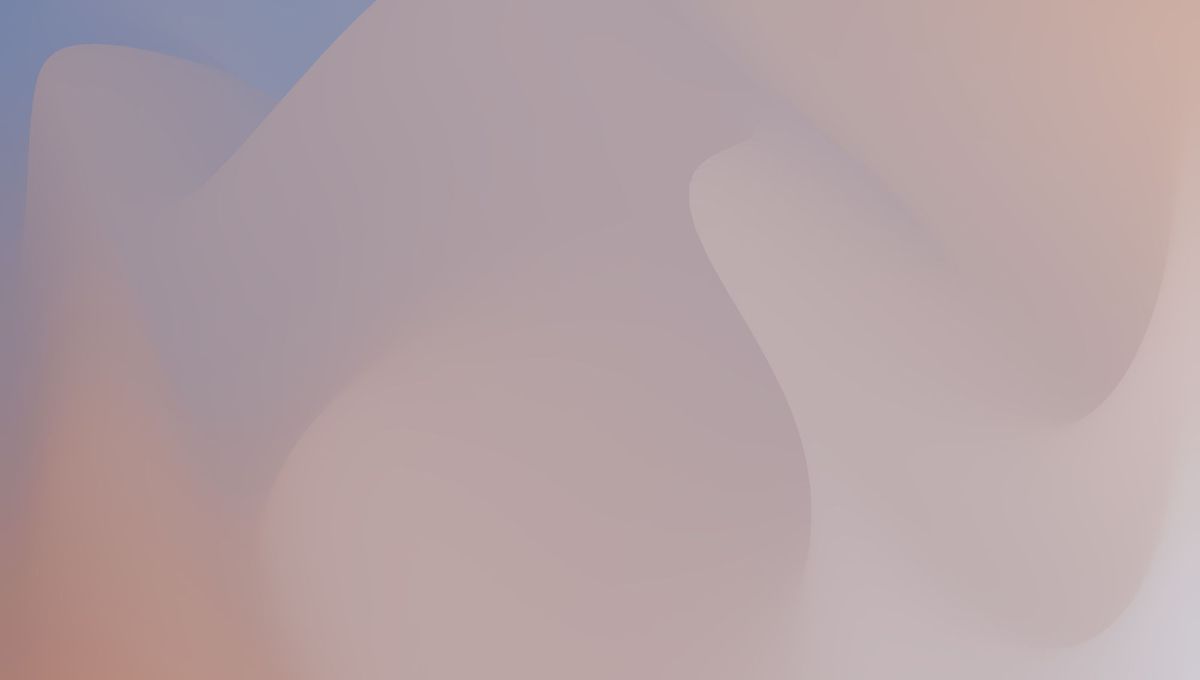 You are reading Creativerly, the weekly digest about creativity and productivity-boosting tools and resources, combined with useful insights, articles, and findings from the fields of design and tech. The newsletter built for the creative community.
---
Hey and welcome to Creativerly 159 👋
My blog post and list of privacy-focused Google Analytics alternatives has been my most popular piece of content until today. Back in January 2022 when the Austrian Data Protection Authority ruled that Google Analytics is illegal, the blog post became even more popular. The list is a constantly growing project, as I am always searching for new alternatives that I can add to the blog post. While the blog post keeps growing there is also a drawback to that. It is unintuitive to browse an endless list of entries. Therefore, I decided from the beginning on to also put the privacy-focused Google Analtyics alternatives into an Airtable database, structured and organised with tags and descriptions.
This makes it a little bit easier to scroll through all the entries as you can sort and filter the list to your likings. As I am recently playing around with no-code tools just like Softr and Glide, I thought about creating a dedicated directory website so visitors could actually enjoy browsing through all the entries while they are on the hunt for an ethical and privacy-friendly Google Analytics alternative to get insights on the traffic happening on their website. No-code tools just like Softr gives you the possibility to create a directory website literally in minutes if you already have a packed Airtable database.
Over the upcoming days, I will look into this and give it a try. As usual, I will keep you updated about my process. In the meantime, if you are looking for a privacy-friendly Google Analytics alternative make sure to head over to my blog post and browse through the entries. If you know of another service that has not been added yet, make sure to get in contact, as I am always looking to update the list.
---
Get more traffic from search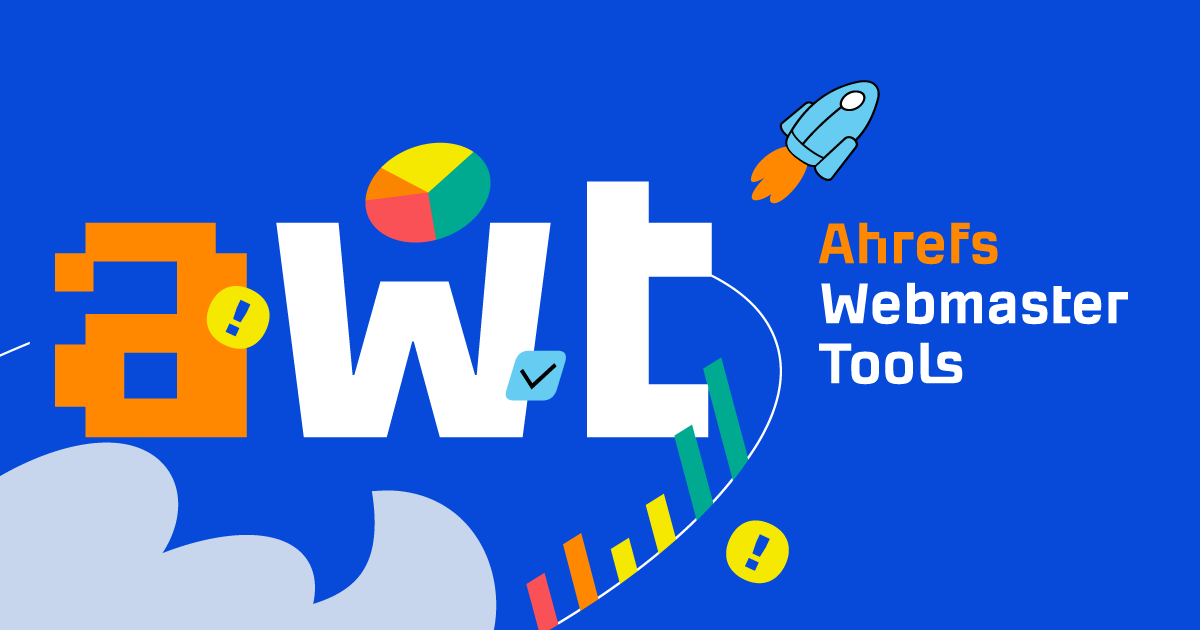 Ahrefs Webmaster Tools helps you to improve your website's SEO performance. If you are looking for tools to monitor your SEO health, know your backlinks, and see all the keywords that bring traffic then you should sign up to Ahrefs Webmaster Tools now. It is free!
---
Apps, Software, Tools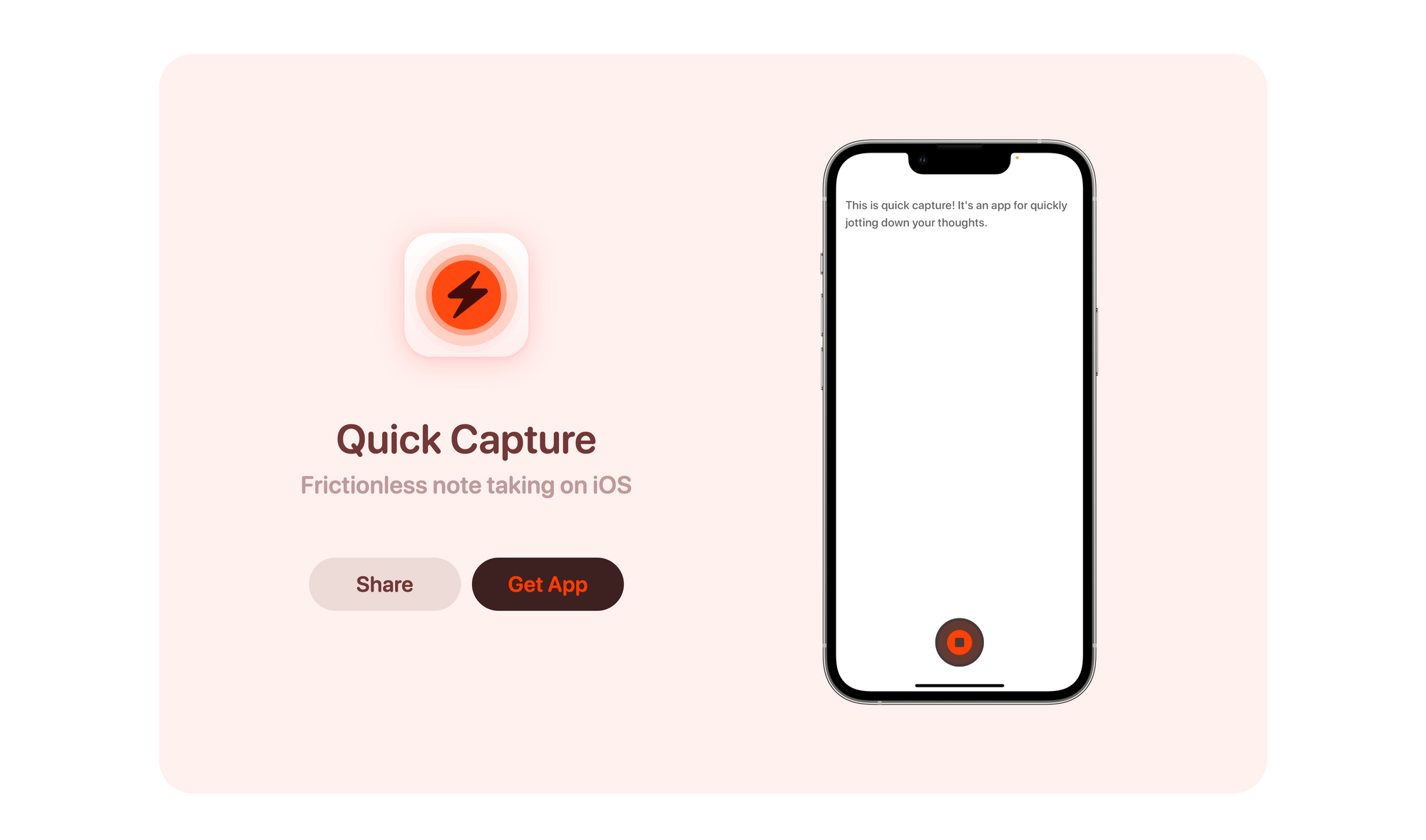 Within previous issues of Creativerly we have discovered and taken a look at apps that make it incredibly easy to quickly capture notes, thoughts, ideas, whenever something comes to your mind no matter where you currently are. Quick Capture is another app from that area I have discovered and would like to introduce to you.
Quick Capture is a lovely app designed and built by Philip Davis. There are not many different features, but that is intended. Quick Capture is offering frictionless note-taking for your iPhone. To do so the app features three input modes, type, record, and camera. Therefore, Quick Capture lets you either capture your ideas, thoughts, and notes by simply using your iPhone Keyboard and typing in the notes you want to capture, but additionally, you can also use your own words to dictate ideas and thoughts or use the live text feature of your iPhone Camera to quickly pull in text from books or other written mediums.
Philip Davis created this app because he wanted a faster way to capture his ideas, notes, and thoughts, on the go, without any hassle. The result of that is a beautiful, minimal, and useful app that serves its single purpose of capturing your ideas and thoughts incredibly good. You can download and use Quick Capture on any iPhone XS or newer. The app is free-to-use but you can support Philip Davis by leaving a tip on the Quick Capture website or sharing the app with your friends.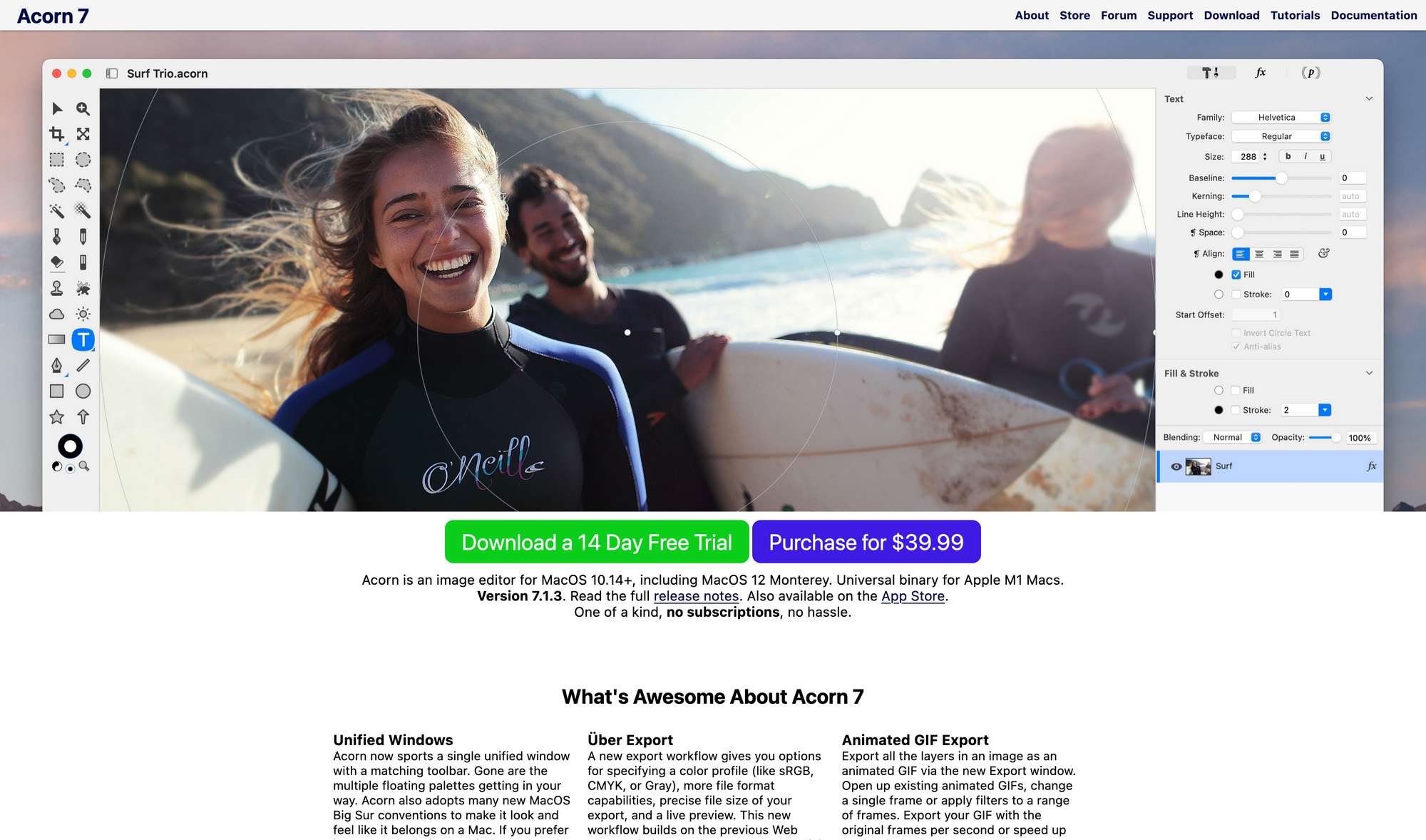 Acorn is a beautiful, versatile, and powerful image editor for macOS. I already said it quite often, but I will keep saying it: as a Designer, you do not need to stick to Adobe CC just because people tell you it is industry standard. Use the tool you are comfortable with. If you are looking for an alternative for Adobe Photoshop CC, you should take a look at Acorn. Acorn is an app by Flying Meat, an independent company by Gus Mueller and Kirstin Mueller who are developing Acorn (and other Mac apps) since 2003.
Within Acorn you find every toolset to create beautiful images and outstanding designs. When you open up Acorn for the very first time, you will get presented with a beautiful and clear interface, with all the powerful features and tools just a couple of clicks and keystrokes away. One of my most-favourite features of Acorn is its Command Bar. With a single shortcut, you are able to find menu commands, hidden commands, or browse Acorn's help documentation. Additionally, Acorn offers powerful image editing, by providing features just like photo effects like tilt-shift, vignette, drop shadow, gradients, non-destructive filters that allow you to combine filters to create unique effects, and a lot more.
Besides that, Acorn offers also a range of vector tools just like stars, arrows, bézier curves, boolean operations, but also text tools including circle text and path text are just a few of the awesome features Acorn has to offer. There is so much more Acorn is capable of that mentioning all of that would probably explode this newsletter. Therefore I encourage you to head over to Acorn's website and read through all the amazing features Acorn is offering. Acorn is available for a $39.99 one-time payment, no subscription, no hassle.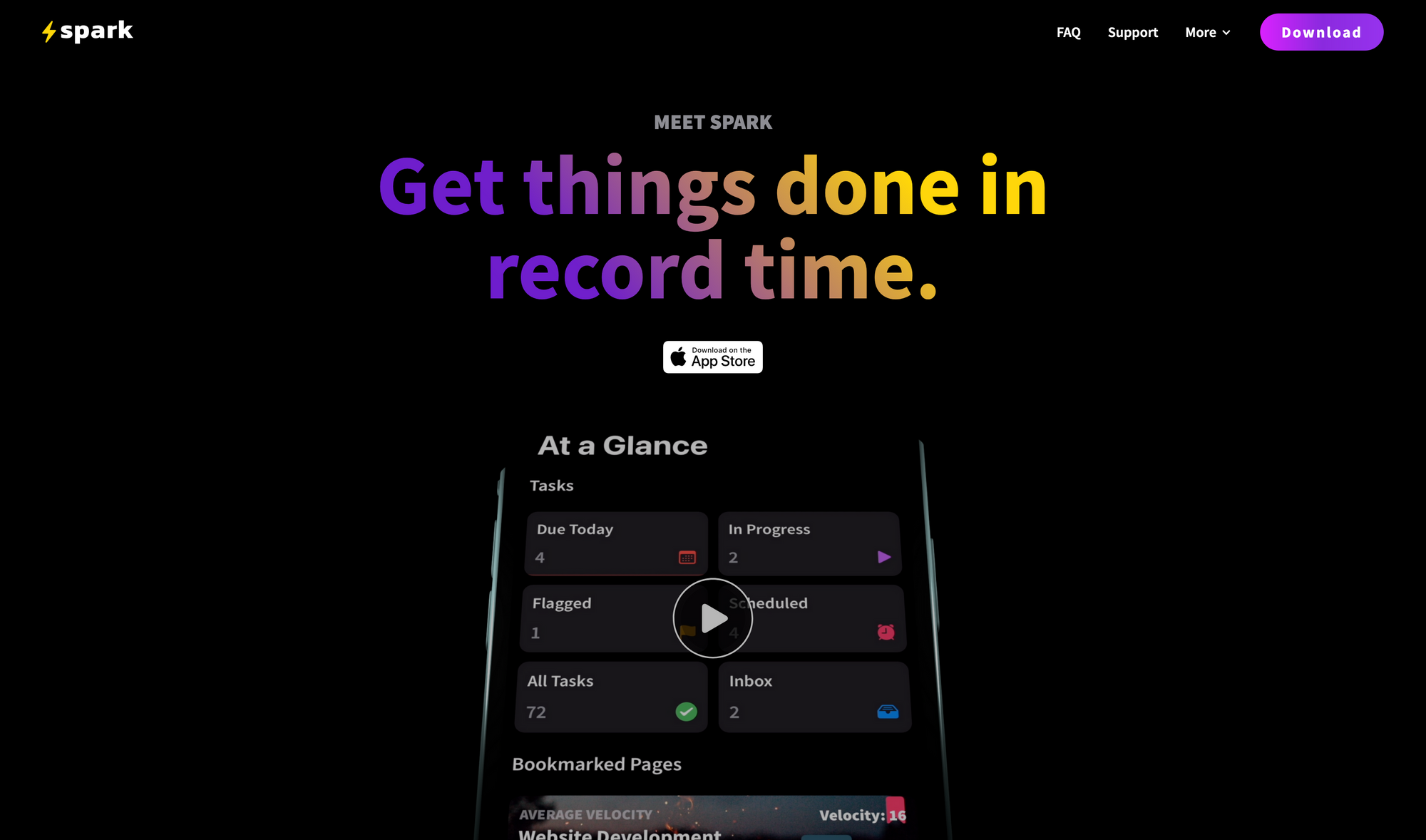 Spark is a powerful task, time, and project management tool available for macOS, iOS, and iPadOS. If you are looking to focus more on your work and on what really matters to push your projects forward, you should take a look at Spark. Besides common features just like the capability to organise tasks into projects, quickly add new ones to your inbox, and manage priorities, Spark lets you also track how much time you have spent on a specific task.
At the core, Spark always empowers you as the user to stay in charge of organising all the information, tasks, and notes you have gathered however you like. Drop a new task right where you want it and rearrange all of your widgets, notebooks, and tasks. If you are working on bigger projects and bigger tasks, that need your special focus, Spark allows you to structure your tasks in smaller chunks by creating Subtasks. To always stay on top of your task, you can add more context to them by adding task descriptions and also setting up due dates and reminders.
Within Spark, all your work is organised and managed within notebooks. Within those notebooks, you can structure and reorder your information however you like. Spark also gives you the possibility to personalize your notebooks and widgets with background images to add a visual layer, which makes it easier to recognise important projects. Besides powerful task and time management features, Spark lets you also create notes and manage all your projects. Spark features a rich text editor which lets you make your work stand out. Spark sync your work through iCloud to all of your devices.
You can use the basic features of Spark for free. Pro Plans start at $4.49 per month.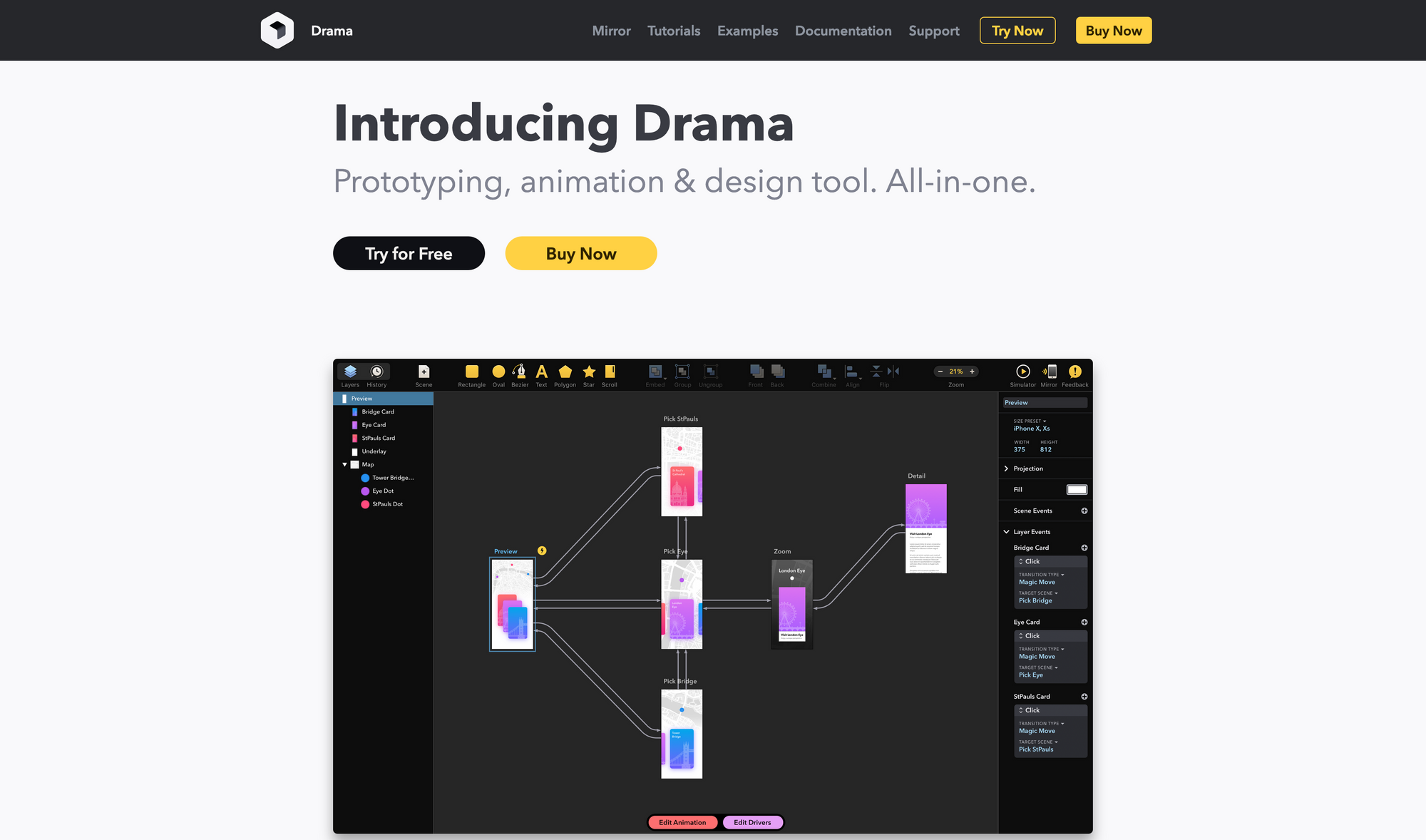 When designers discuss interface design tools, it is very likely that there are two names that will get dropped quite often, Figma and Sketch. But there are a lot of other design tools, alternatives to those big names, one of them is Drama. Drama is a powerful tool that combines design, prototyping, and animation features. The app has been natively designed, developed, and polished for macOS. That means you can always be sure that the app runs fast, smooth, and hassle-free.
Where the app really shines is when it comes to prototyping. Drama lets you bring your designs to life with ease by providing powerful prototyping tools. The process of going from design to prototype is streamlined. First, you start off by drawing scenes, each scene represents a visual state of your prototype. After that, you can add transitions between your scenes, and ultimately use Drama's Magic Move which auto-animates layers with the same name during scene transitions.
Besides that, Drama is also capable of creating stunning animations. Drama features powerful and intuitive timeline editors to create beautiful animations for your designs. If you want to preview your prototypes on a real device you can totally do so with Drama's iPhone and iPad apps that seamlessly connect to your Mac and let you preview your designs instantly. One of the most powerful features of Drama is its 3D layers functionality. 3D layers give you the possibility to rotate and move your layers in 3D space and even play with perspective. This gives you the power to create interactions in a completely new way.
You can use Drama for free through a 14-day trial. After that, Drama will cost you $9 per month. There is also an Educational Plan for teachers and students available through which Drama is free-to-use for one year.
---
Useful Resource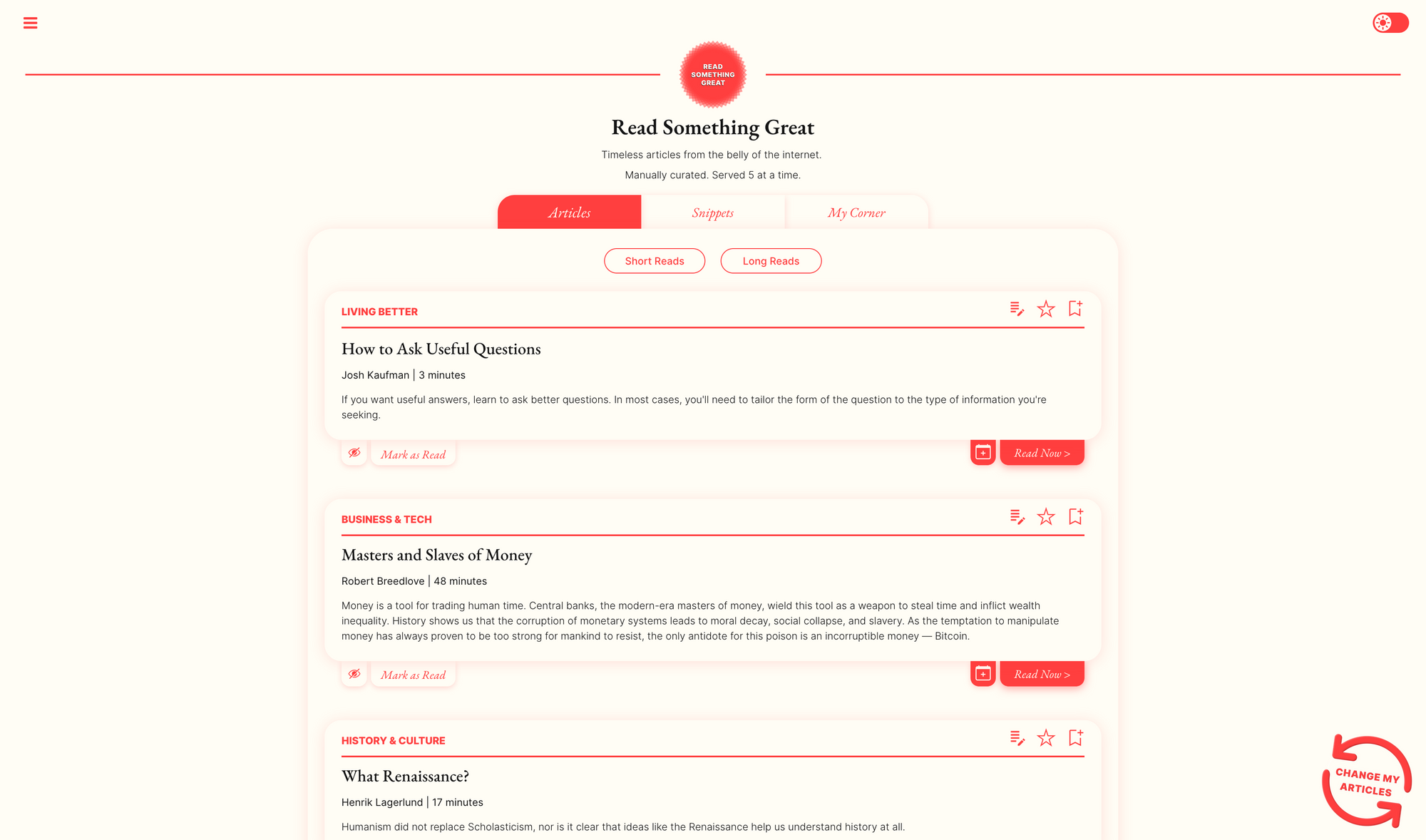 Over the last couple of months, I almost started every single day with this lovely resource which is called Read Something Great. As the internet gets flooded with countless articles, news, and blog posts every day, it is hard to filter for quality, insightful, interesting, and valueable content. Read Something Great is manually curated by Louis Pereira and serves 5 articles every day structured through different categories just like Business, History, Science, Tech, Nature, Culture, and more.
Read Something Great is definitely a treasure of the internet and a great resource if you want to take a break and read something great.
---
Mental Wealth
➢ Google Search Is Dying – "Reddit is currently the most popular search engine. The only people who don't know that are the team at Reddit, who can't be bothered to build a decent search interface. So instead we resort to using Google, and appending the word "reddit" to the end of our queries. Paul Graham thinks this image means Reddit as a social media site "still hasn't peaked". What it actually means is that the amount of people using Reddit as a search engine is growing."
➢ Fighting the unknown. – "We are always looking for challenging work. We like the feeling of overcoming difficulties and winning at the end. As exciting as it sounds, the process to get there is like a rollercoaster. One day, you feel like you have figured it all and the next day, you feel like this job is not for you at all. Remember joining a new company and not understanding how it works for days? or starting a new project and feeling completely lost? or getting promoted and feeling like an imposter from day 1? The list goes on and on…"
➢ Long Distance Thinking – "The knowledge of a carpenter is in his hands. The apprentice must work with his own to discover it. Here is some terrible advice: "If you can't explain it to a 6-year-old, you don't understand it yourself." Typically attributed to Einstein, the phrase only became popular long after his death, around the new millennium. It is somewhat unsurprising that an age of shorter attention spans would give currency to such a quote."
➢ What makes writing more readable? – "Writing text that can be understood by as many people as possible seems like an obvious best practice. But from news media to legal guidance to academic research, the way we write often creates barriers to who can read it. Plain language—a style of writing that uses simplified sentences, everyday vocabulary, and clear structure—aims to remove those barriers."
---
Classifieds
If you are interested in putting your tool, product, or resource in front of over 1500 creative minds, consider advertising in Creativerly and book a sponsor or classified ad spot. Find all the important information at creativerly.com/advertise.
---
Appendix
➢ ICYMI
Creativerly's advertising spots for Q2 2022 are now open! If you want to put your product, tool, app, resource in front of over 1500 creative minds interested in creativity and productivity, then you might consider advertising in Creativerly. Head over to creativerly.com/advertise for all the important information and get in contact if you have any additional questions.
➢ Quick Bits
---
Twitter thoughts
---
Till next time! 👋‌‌‌‌
Support: Do you have a friend who is looking for inspiration, news about design, and useful tools and apps? Forward this newsletter to a friend or simply share this issue and show some support. You can also show some love by simply clicking the button down below and keep this newsletter a sustainable side-project by buying me a coffee. ☕️ 🥰
---
---
Some of the links in my newsletter and my blog posts are affiliate links. Those links are marked by an asterisk. If you buy something through the link, the product will not cost you anything more, but I will receive a small commission which not only supports Creativerly and my work but also helps me to keep this publication a sustainable side-project.