Newsletter
Goodbye 2019 – Year in Review
In this week's issue of Creativerly: Let's take a look at some of the best tools, resources, goods, and books of 2019.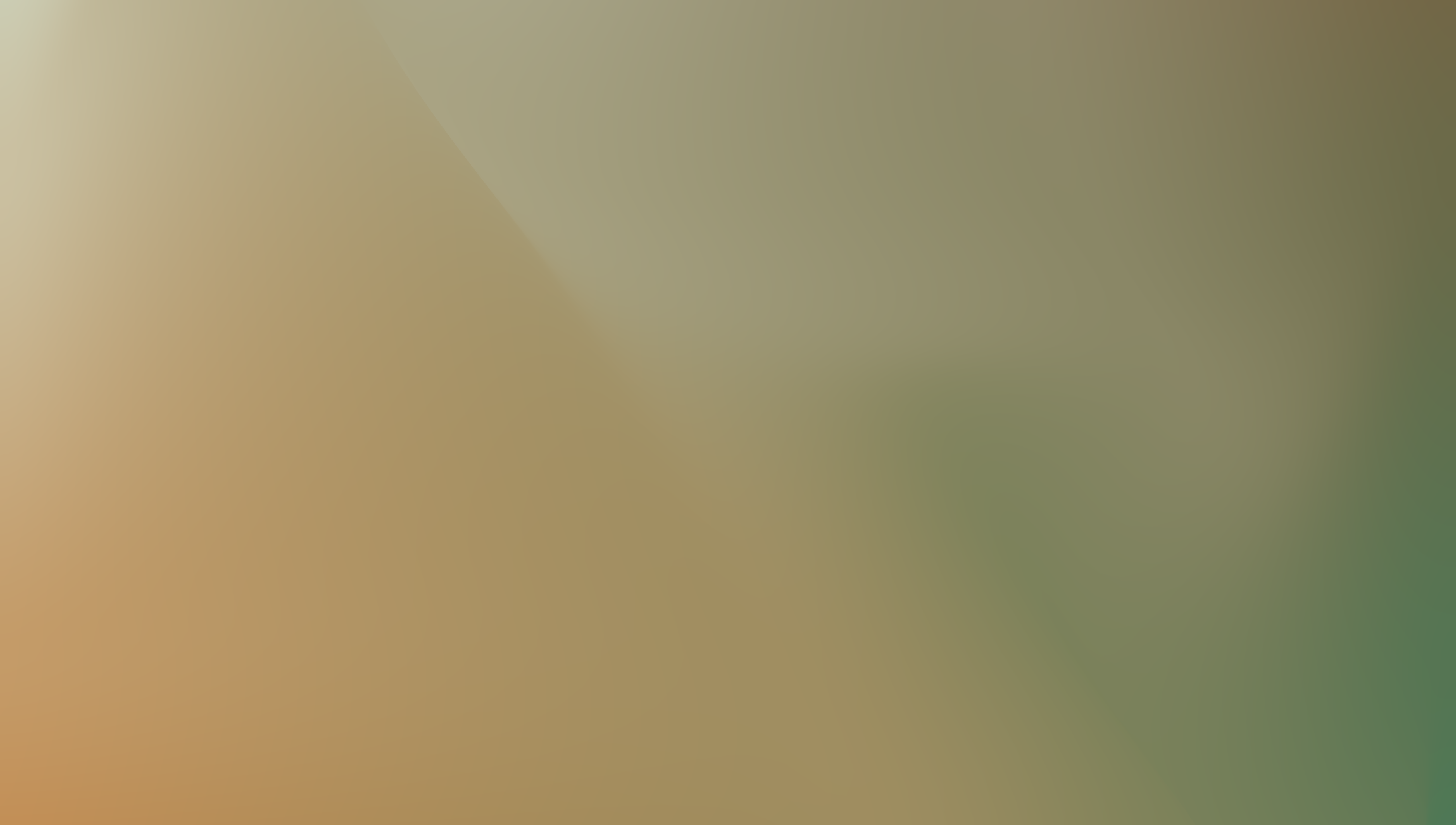 You are reading Creativerly, the weekly digest about creativity and productivity-boosting tools and resources, combined with useful insight, articles, and learnings from the fields of design and tech. The newsletter built for the creative community.
---
Hey and welcome to issue 46 👋
So this will be the last Creativerly Newsletter of this decade. At this point, I want to say thank you for a really great year for this new project. I am thankful for every single person, which signed up to receive weekly emails from me. Looking back to February 2019, where I sent out the very first version of this newsletter, it is a great feeling to how this project evolved and formed itself into some really useful and great content, delivered to creative minds every Sunday. The whole project had its ups and downs since the community was growing slowly. At the beginning of the project, I set myself the goal to reach 100 subscribers within the first 12 months. So I still have to reach that goal, but I am nearly there. For 2020 I also want to be more open about this newsletter journey. I want to share more insights on how I am building this and working on that project. So definitely keep an eye on my blog where I will share most of that. If you have time take a look at my blog, since I shared my very personal "year in review", where you get some insights on what 2019 had in store for me.

I hope you had a great year, and I can not wait to start into a new year and a new decade with all of you.

To make this last newsletter of 2019 to something special I decided to share with you my absolute favorites of this year. So get ready for the biggest content drop of Creativerly so far.
If you have recommendations or feedback, drop me an email or a tweet. For now, enjoy the newsletter! 🥰
---
Best Apps, Software, Tools of 2019
WorkFlowy is a zoomable document that provides unprecedented flexibility in organizing your ideas. - best of productivity tools
Superhuman is gorgeous. Blazingly fast. And comes with advanced features that make you feel superhuman. A.I. Triage. Undo Send. Insights from social networks. Follow-up Reminders, Scheduled Messages, and Read Statuses. To name but a few. Superhuman is so fast, delightful, and intelligent — you'll feel like you have superpowers. - best of productivity tools
Station is the first smart browser for busy people. A single place for all of your web applications. Station automatically groups your pages by application. Your workspace is cleaner than ever, finding what you need is easy. An easy central way to search across your apps and pages. Any document, to-do list, spreadsheet or conversation is just a click away! - best of productivity tools
---
Remove backgrounds 100% automatically in 5 seconds with zero clicks. Integrates with your Software Workflow. Whether you want to make a mind-blowing greetings card for your bestie or to power through thousands of car photos in next to no time, remove.bg makes it happen. - best of design tools
ScreenSpace enables anyone on your team to easily create stunning 3D product videos that out-pace high-end visual effects shops in a matter of minutes. No video experience required. Simply start with a smart template or blank canvas, select a device, upload your screen captures, customize the design, and hit "Render". - best of design tools
Showcase your design with an ever-growing library of mockup items, easily in your browser. Choose from carefully crafted free templates, or start from scratch and design your own scene with an extensive library of items. - best of design tools
---
Glide turns spreadsheets into beautiful, easy-to-use apps. Create apps visually, without code. Copy, paste, send. That's how easy it is to share your app with anyone, anywhere. Voilá! - best of web apps
Build one-page sites for pretty much anything. Whether it's a personal profile, a landing page to capture emails, or something a bit more elaborate, Carrd has you covered. Simple, responsive, and yup — totally free. - best of web apps
Stop Making Mockups. Start Making Real Apps. Building apps doesn't have to be scary, slow, & expensive. Join the Community of No-Code App Creators. Easily create visually stunning apps. Drag and drop expert-designed components or make your own. With Adalo you're in complete control of the design. - best of web apps
---
With delightful interactions, powerful editing tools, and beautiful design, Noto helps you capture the best of your everyday life. Powerful text editing tools, Unlimited media with inline preview, Inline table, Todo checklist, Dark mode, Word count, Multi-device iCloud sync, and more. - best of mobile apps
Try to uncover the secret purpose behind each riddle. Poke it, move it and look at it from all angles, because both problem and solution are hidden in plain sight. - best of mobile apps
Ever wanted to delete old tweets or old Facebook posts? Stop location tracking or simply secure your personal data? Protecting your online privacy and personal data is getting more complicated each day. Every app and website you use comes with its own privacy policy, privacy settings...it's all getting to be too much. Jumbo is here to take back control of your data. - best of mobile apps
---
Best Goods & Gadgets of 2019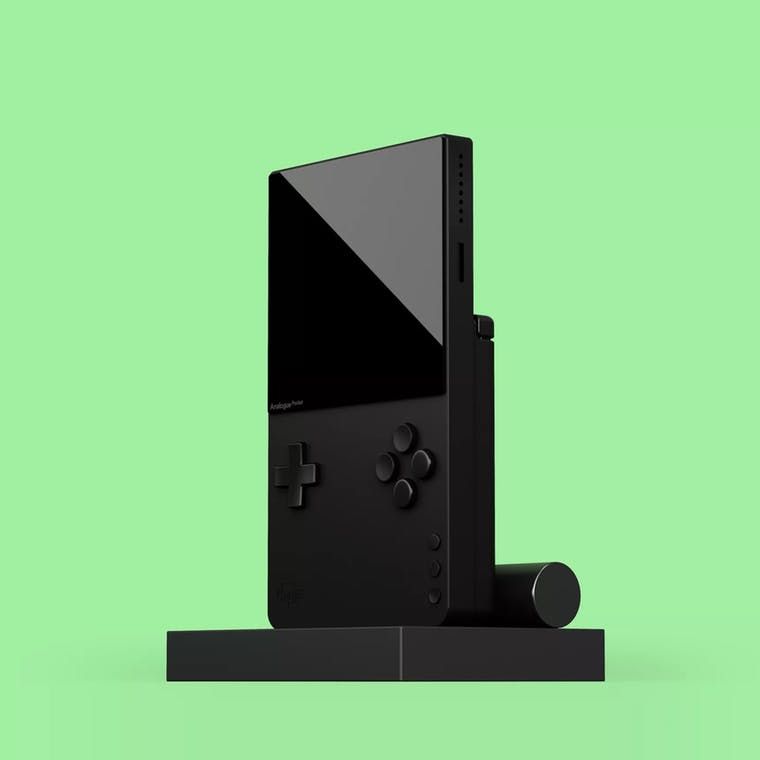 A portable handheld. A digital audio workstation with a built-in synthesizer and sequencer. A tribute to portable gaming. Out of the box, Pocket is compatible with the 2,780+ Game Boy, Game Boy Color & Game Boy Advance game cartridge library.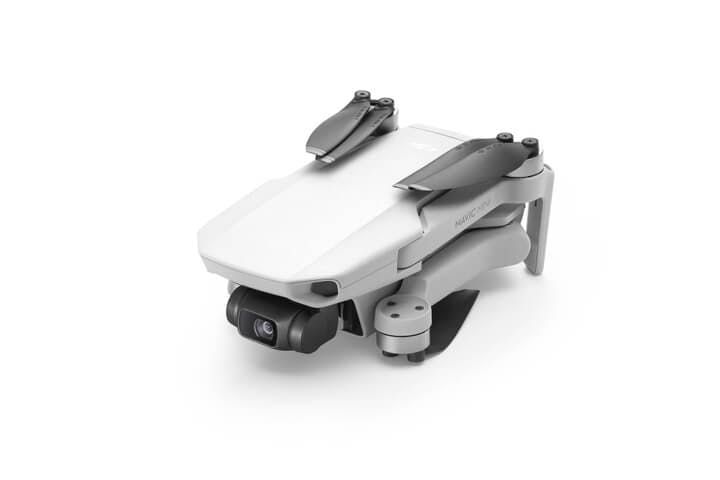 The compact yet powerful Mavic Mini is the perfect creative companion, capturing your moments in a way that effortlessly elevates the ordinary. Along with the DJI Fly app, you'll enjoy a simplified flying experience and a perspective unlike any other.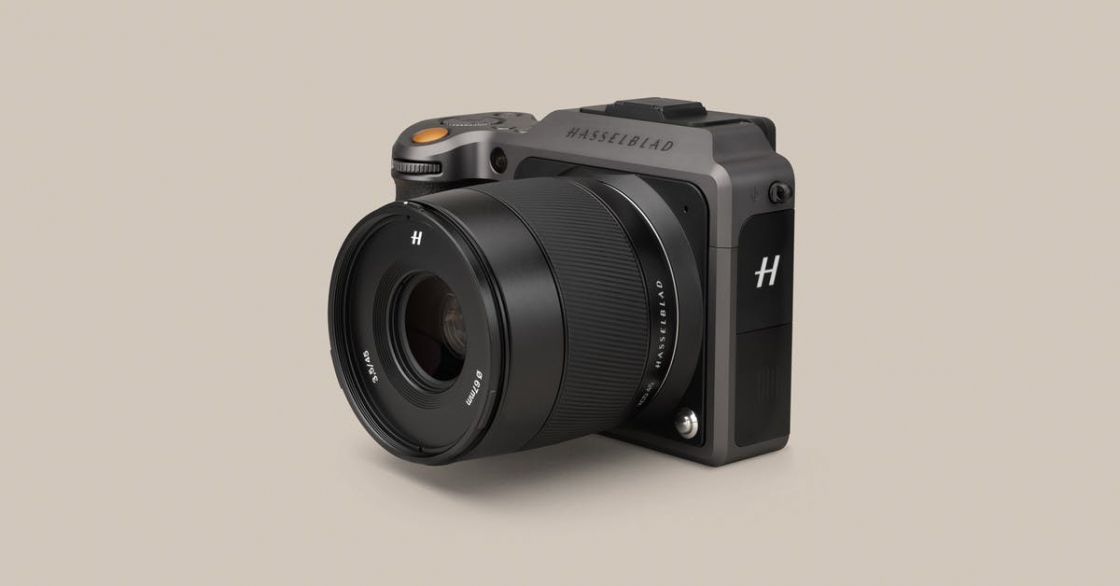 Hasselblad X1D II →
Packed into the award-winning design of the first generation, the X1D II 50C continues to keep medium format photography portable with its compact build. Its upgraded electronic platform includes an enlarged 3.6-inch touch display and an enhanced EVF, a faster live view refresh rate, and an intuitive and even quicker user interface control. Connection via USB-C or Wi-Fi to Hasselblad's Phocus Mobile 2 allows for the ultimate, on-the-go workflow from camera to iPad Pro.
---
Best Resources of 2019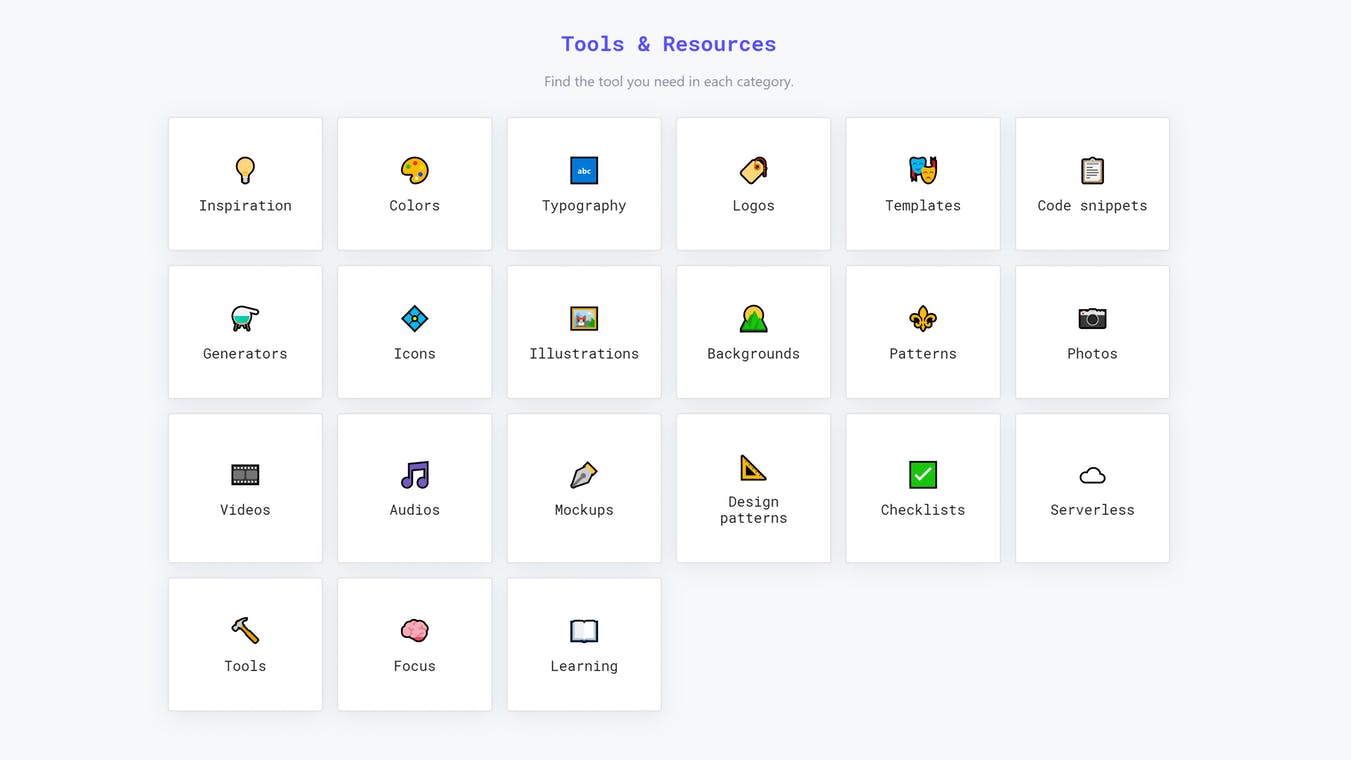 Collection of free design tools and resources for makers, developers and designers. Find the tool you need in each category.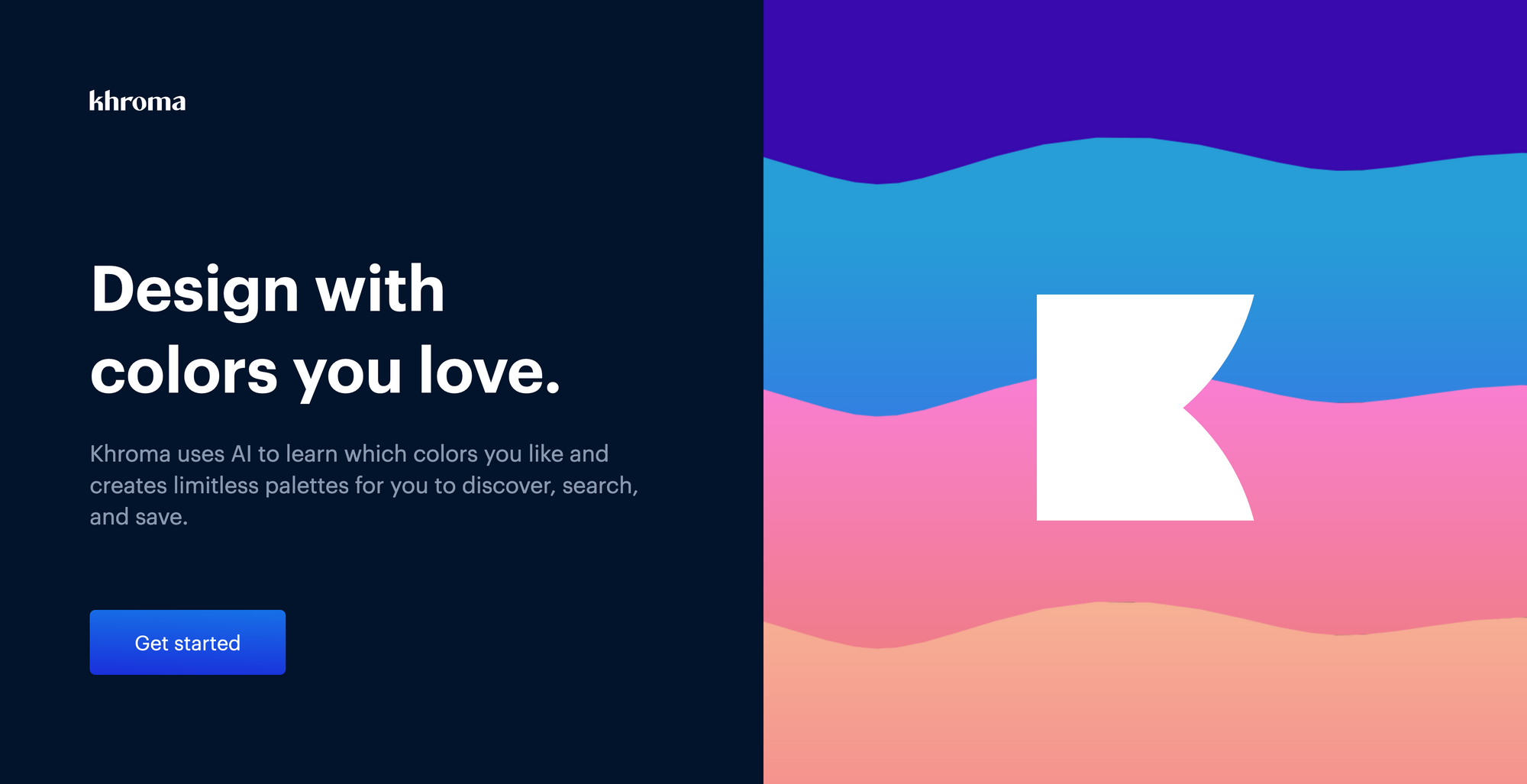 Khroma is the fastest way to discover, search, and save original color combos, gradients, and palettes personalized for you. Using machine learning, Khroma recognizes colors you like and intelligently pairs them together. Browse infinite combos pinterest-style and build your collection!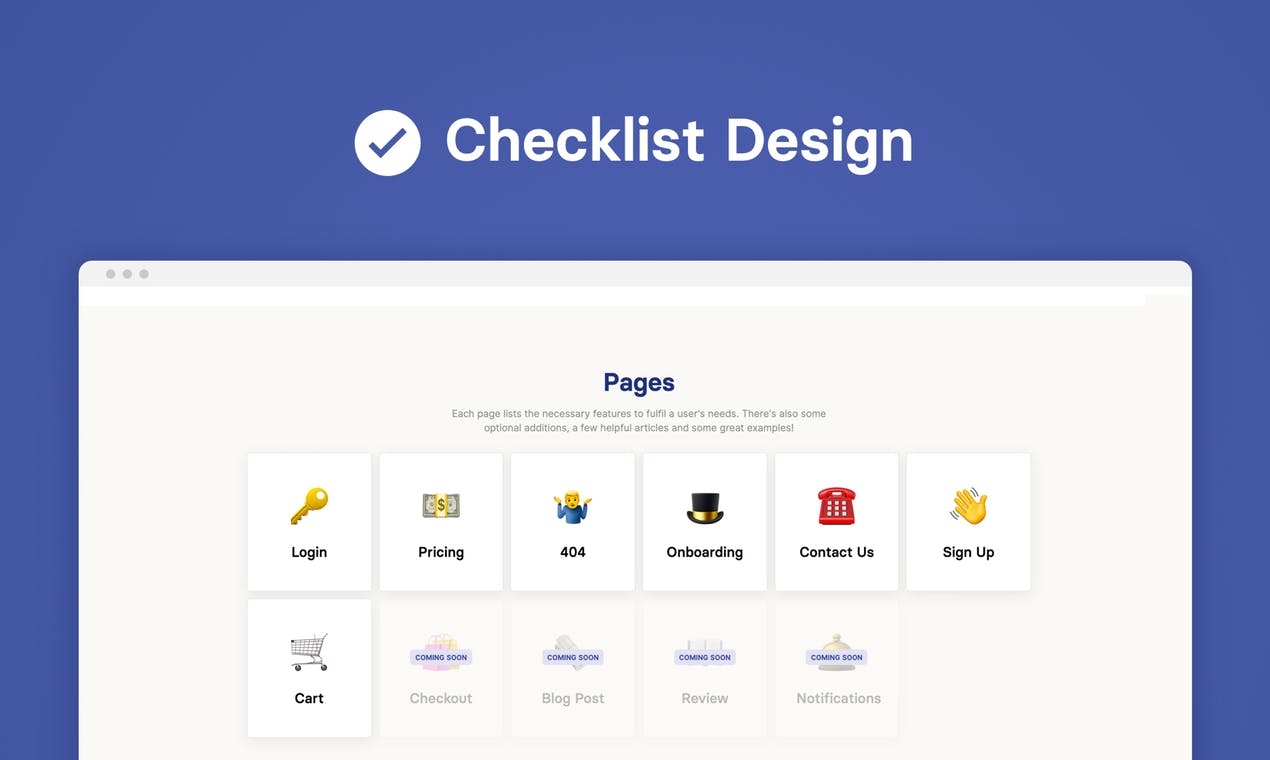 Checklist Design is a collection of best UI and UX practices to provide a complete, honest and rewarding experience for your users. Take in the knowledge of not just what to put in your solution, but how and why it should be there.
---
Mental Wealth - Reviews & Previews
➢ "The Decade of Design": How the last 10 years transformed design's role in tech – "The 2010s are coming to a close, and as different blogs recap all the highlights, we're reminded of just how much changed in such a short period. As little as a decade ago, we didn't live our lives glued to a smartphone. In 2010, Uber and Instagram were just getting started. As mobile upended the way products were built, designers were called to action. Their expertise made them particularly well-suited to the challenge of distilling complex technical systems to essential interactions. Companies that had previously ran on as little design resources as possible began hiring in spades. (In one memorable run, the IBMs of the world acquired over 35 design agencies in two years.)"
➢ Thinking forward: experience design trends for 2020 – "2019 was a year marked by reflecting on design ethics, dark mode becoming part of most of the products, personalization no longer being a buzz word and Figma seriously competing with Sketch. Taking into account some of this year's strongest revelations and scanning what seems to be on top of the industry's mind at the moment, here is a forecast of what I see as the 10 strongest trends for 2020."
➢ Looking at the Future – Design Trends of 2020 – "Every year a new crop of design trends emerges from the previous year's labor. Some trends delight, some inspire, and some make our eyes ache. New grows old, and old is new again. Change is one of the most challenging and satisfying aspects of a career in design. The evolution of taste and technology keeps our skills sharp and demands we stay connected to the people we create for. As 2019 winds down, we're looking ahead. We've identified 20 emerging design trends for 2020, but we're not just listing fonts and colors. We're showcasing game-changers and industry shakers that will define our experiential landscape for the year to come."
➢ Google Design's Best of 2019 – "The mantra "focus on the user and all else will follow," is always top of mind here at Google, guiding us in principle and practice. So while it's no surprise to see that ethos in everything we do, when surveying 2019's design projects, we really saw it come to life. Our roundup features work that puts you at the center, from new interfaces that simplify daily tasks to projects aimed at making the web a healthier place—especially important in 2019—plus lots in between. We've grouped everything around a few resonant ideas: devices that help us communicate better, tools and platforms that bring us closer to art, and others that unleash exciting new modes of self-expression. Not to brag, but it was a banner year for Google Design, too. We published our first Google Design magazine, launched an Instagram account (follow us @googledesign), and brought SPAN back to New York City. We're heading into 2020 inspired, and hope you will be too."
---
Essential Reading - Best books of 2019
➢ Atomic Habits by James Clear - People think when you want to change your life, you need to think big. But world-renowned habits expert James Clear has discovered another way. He knows that real change comes from the compound effect of hundreds of small decisions – doing two push-ups a day, waking up five minutes early, or holding a single short phone call. He calls them atomic habits. In this ground-breaking book, Clears reveals exactly how these minuscule changes can grow into such life-altering outcomes. He uncovers a handful of simple life hacks (the forgotten art of Habit Stacking, the unexpected power of the Two Minute Rule, or the trick to entering the Goldilocks Zone), and delves into cutting-edge psychology and neuroscience to explain why they matter. Along the way, he tells inspiring stories of Olympic gold medalists, leading CEOs, and distinguished scientists who have used the science of tiny habits to stay productive, motivated, and happy. These small changes will have a revolutionary effect on your career, your relationships, and your life.
➢ The Making of a Manager by Julie Zhuo - No idea what you're doing? No problem. Good managers are made, not born. Top tech executive Julie Zhuo remembers the moment when she was asked to lead a team. She felt like she'd won the golden ticket, until reality came crashing in. She was just 25 and had barely any experience being managed, let alone managing others. Her co-workers became her employees overnight, and she faced a series of anxiety-inducing firsts, including agonising over whether to hire an interviewee; seeking the respect of reports who were cleverer than her; and having to fire someone she liked. Like most first-time managers, she wasn't given any formal training, and had no resources to turn to for help. It took her years to find her way, but now she's offering you the short-cut to success.
➢ Creative Calling by Chase Jarvis - Creativity is a force inside every person that, when unleashed, transforms our lives and delivers vitality to everything we do. Establishing a creative practice is therefore our most valuable and urgent task - as important to our well-being as exercise or nutrition. The good news? Renowned artist, author, and CreativeLive founder, Chase Jarvis, reminds us that creativity isn't a skill—it's a habit available to everyone: beginners and lifelong creators, entrepreneurs to executives, astronauts to zookeepers, and everyone in between. Through small, daily actions we can supercharge our innate creativity and rediscover our personal power in life. Whether your ambition is a creative career, completing a creative project, or simply cultivating a creative mindset, Creative Calling will unlock your potential via Jarvis's memorable "IDEA" system: Imagine your big dream, whatever you want to create—or become—in this world. Design a daily practice that supports that dream—and a life of expression and transformation. Execute on your ambitious plans and make your vision real. Amplify your impact through a supportive community you'll learn to grow and nurture.
---
Typeface of the year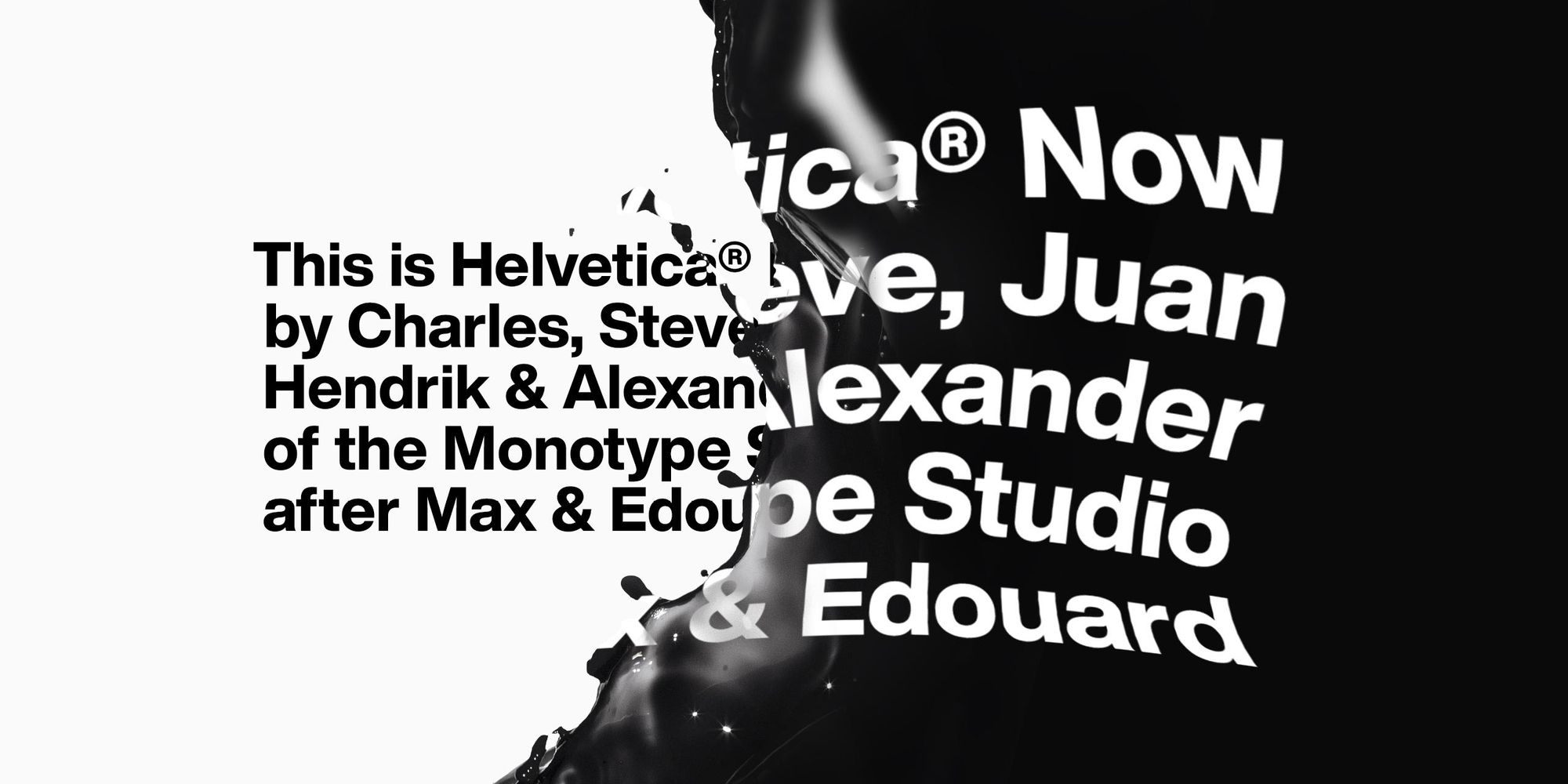 Helvetica® Now is a new chapter in the story of perhaps the best-known typeface of all time. Available in three optical sizes—Micro, Text, and Display—every character in Helvetica Now has been redrawn and refit; with a variety of useful alternates added. It has everything we love about Helvetica and everything we need for typography today. This is not a revival. This is not a restoration. This is a statement. This is Helvetica Now: for everyone, everywhere, for everything.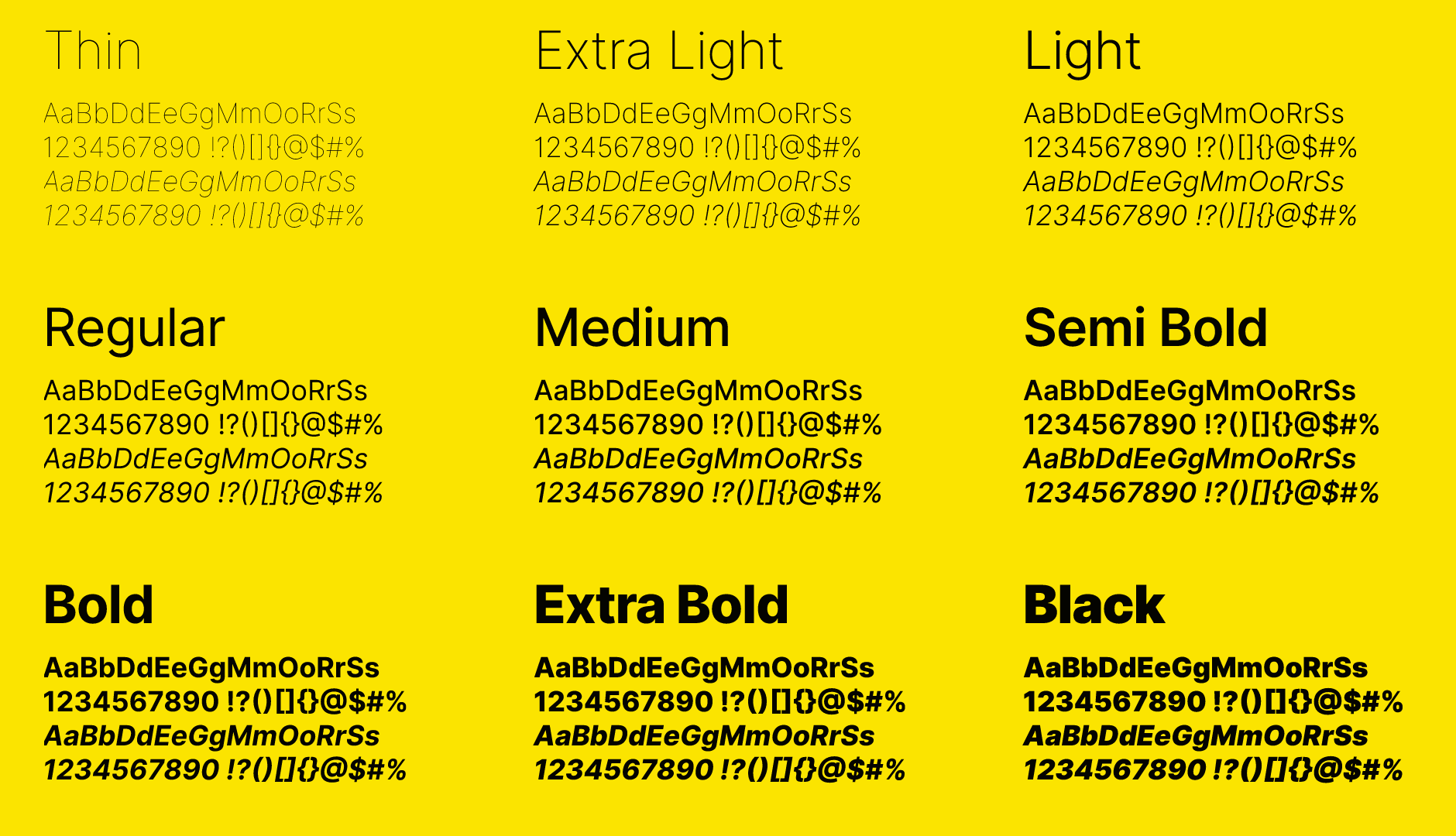 Inter is a typeface carefully crafted & designed for computer screens. Inter features a tall x-height to aid in the readability of mixed-case and lower-case text. Several OpenType features are provided as well, like contextual alternates that adjust punctuation depending on the shape of surrounding glyphs, slashed zero for when you need to disambiguate "0" from "o", tabular numbers, etc.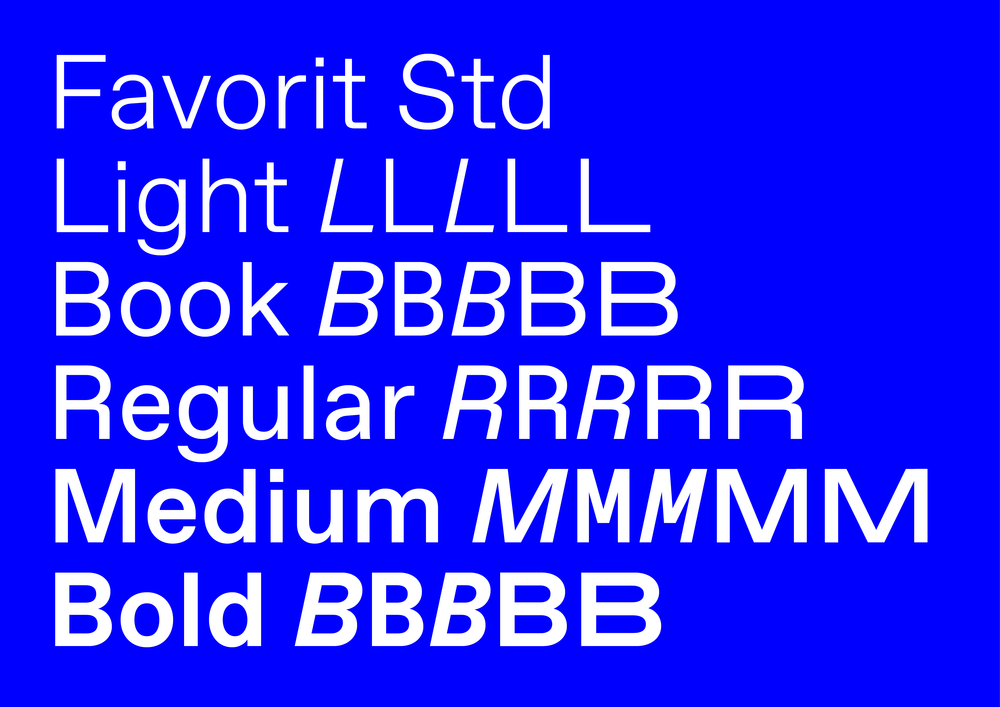 Favorit is a straightforward low-contrast grotesque that combines a rigid drawing with subtle oddities and a humorous touch. It is available in 4 weights, corresponding italics and few special cuts, as "Underline". Favorit covers the Latin Extended characterset and is available for Print and Web. Favorit Lining is the younger yet smarter brother to Favorit. It comes in four weights. Next to the default Linings, the rock'n'roll version unveils automated initial and final forms for all characters once activated (controlled via open type, stylistic set number09).
---
Twitter thoughts
---
Till next time! 👋

Support: You have a friend who is looking for inspiration, news about design, and useful tools and apps? Forward this newsletter to a friend or simply share this issue and show some support. You can also show some love by simply clicking the button down below and keep this newsletter a sustainable side-project by buying me a coffee. ☕️ 🥰
Disclaimer: My posts may contain affiliate links. If you buy something through one of those links you won't pay a penny more, but I'll get a small commission, which supports this blog and also my side-projects. So consider buying something through my links. Thank you!
---