Newsletter
How Builders Think & The Todo List for Hackers
An exciting task and time management app, Superhuman AI, Notesnook's new importer feature, write more, design less (and better), and a lot more in this week's issue of Creativerly.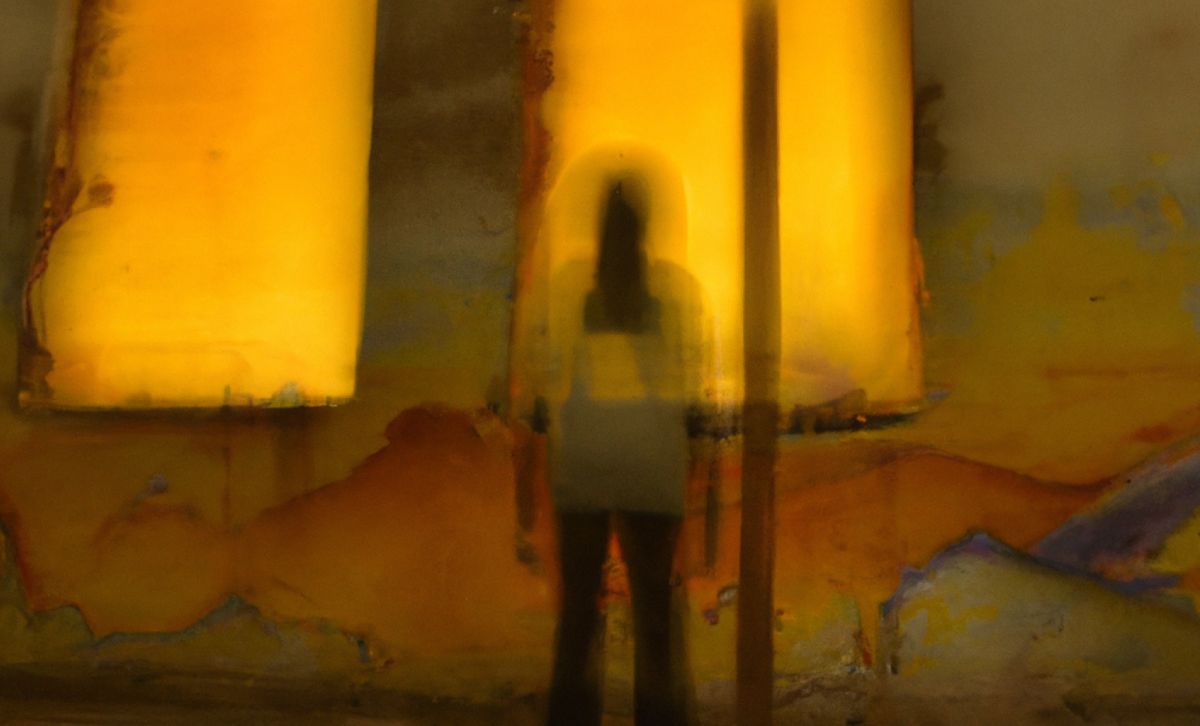 My name is Philipp and you are reading Creativerly, the weekly digest about creativity and productivity-boosting tools and resources, combined with useful insights, articles, and findings from the fields of design and tech. The newsletter built for the creative community.
This issue of Creativerly is brought to you by
Fathom Analytics
, the cookie-free, GDPR-compliant, and privacy-focused website analytics tool. Try it now for free for 7 days, and save $10 on your first invoice.
---
Hey and welcome to Creativerly 231 👋
I am still a bit amazed by the fact, that after the last couple of months, Twitter has been increasingly fragmenting, and my bubble is still widely spread across different social networks. Twitter gave me the feeling of being part of an interconnected world, it became an integral part of my since I could keep up with my friends, colleagues, my favourite companies, and the people I looked up to. But now, it feels like everything is spread across multiple platforms, which is fine since personally, the content I consumed was always what mattered to me.
After fully moving to Mastodon, I found some of the accounts I have followed on Twitter previously, on Mastodon too, and the majority of them are also active there. Additionally, I discovered new folks to follow. While some folks stuck with Twitter, others moved to Bluesky or gave Threads a try, I found my home over on Mastodon. Besides that, I also enjoy browsing through Posts by read.cv every now and then, but the audience which consists mainly of designers sometimes drives me crazy. Although I am a designer, who loves to design, read about design, and hear about design, let me tell you, a social network populated by a majority of designers, only posting about the design of the fancy offices and cafes they are working from, isn't it.
Social networks are fun since they give us the possibility to explore other fields and areas of interest, discover interesting folks to follow and consume great content. No matter if you are experiencing that on Twitter, Mastodon, Posts, Bluesky, Threads or somewhere else, it should be fun, and for me Twitter was no longer fun, same with Reddit.
Based on that, I think there will never be a social network that works for every single of us. We will always be spread across different platforms. Things like human diversity, social needs, regional and cultural differences, technological limitations, niche communities and specialized interests, privacy and control will always prevent us from having one single social network where everyone is hanging out. And let me tell you, I believe this is actually a good thing. We are bound to have varying interests, cultural backgrounds, and preferences. This diversity drives the emergence of multiple social networks, each catering to specific niches and communities. Embracing this diversity allows us to harness the power of connectivity effectively, as people find platforms that align with their individual needs and desires.
The coexistence of multiple social networks is not a hindrance but a testament to our adaptability and capacity for innovation.
---
Apps, Software, Tools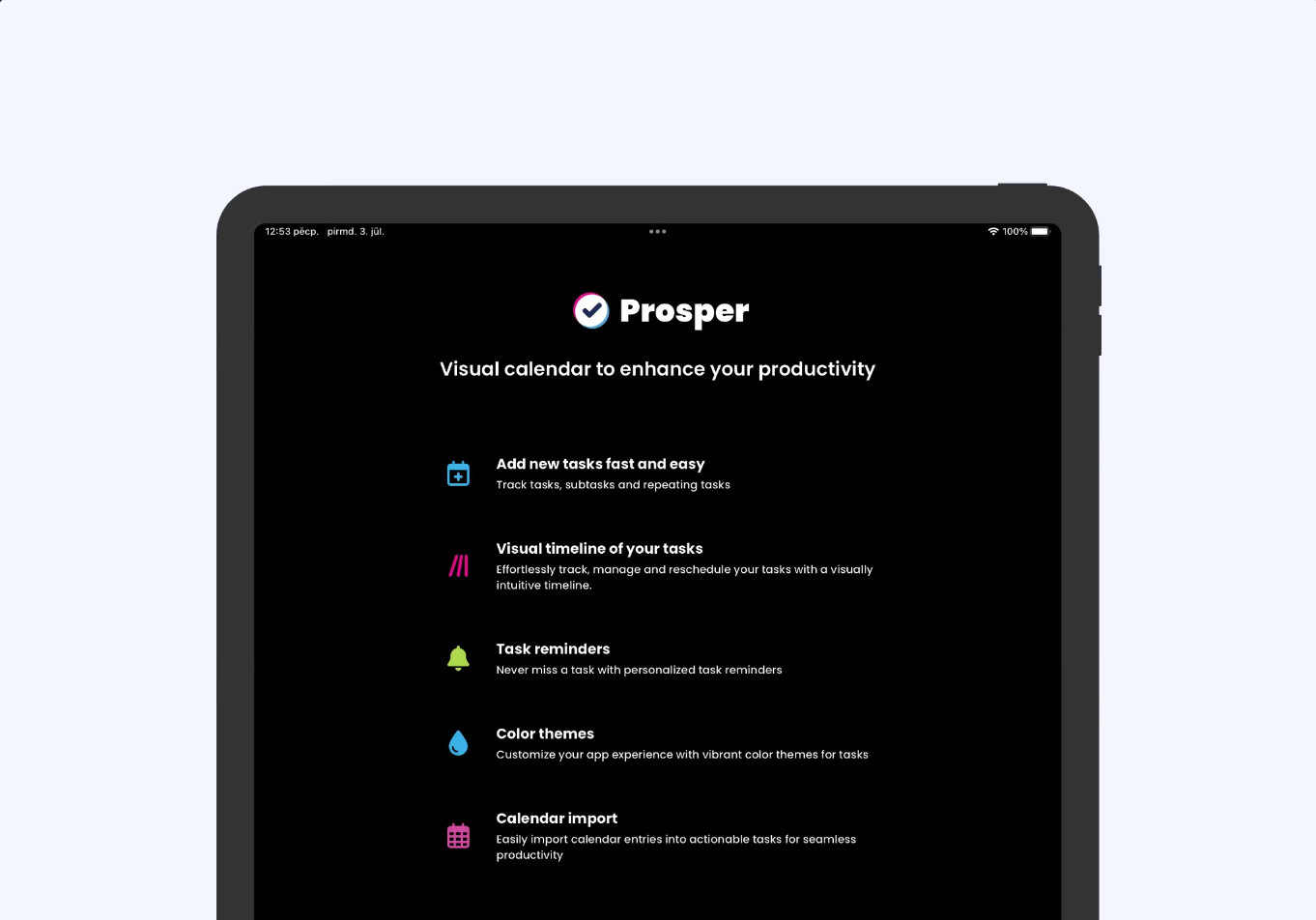 Prosper is an exciting task and time management app to help you stay organised and manage both your personal and professional life effectively.
Since I have simplified my whole note-taking and knowledge management process and workflows, I am currently evaluating if I am adding back a task management tool to my productivity tech stack. While doing the research, I stumbled across Prosper, a beautifully designed planner, task organizer, and time management app. Prosper offers a dynamic timeline that gives you the possibility to view your tasks based on specific times and durations. This is a lovely feature to make sure you are getting things done. Adding more context to tasks just like times, deadlines, or durations helps you to make more sense of those tasks. The timeline within Prosper intelligently scales to eliminate blank space and provide a visually appealing and immersive user experience. To stay on top of all your tasks, Prosper lets you create multiple task lists and easily schedule them for optimal time management.
Getting tasks done also means that there is the need to not forget about them. With Prosper's smart reminders, you can be sure to never miss any important tasks again. With just a few taps, Prosper gives you the possibility to set up daily reminders with alarms which help you to keep on track and ensure you stay focused and productive.
Once you start using Prosper, you will quickly experience its user-friendly design. Creating and managing your tasks within Prosper just needs a few taps, which makes it quick and easy to add new items to your schedule. Thanks to seamless calendar integrations, you are able to import your calendar events and merge them with your tasks. This will give you a comprehensive overview of your entire day's schedule, tasks, and events in one single app. If you need to reschedule tasks, you can do so by simply dragging and dropping them on the timeline. After that, Prosper will accurately recalculate the time and adjust the schedule accordingly.
Prosper is exclusively available for the Apple ecosystem. You can download it and give it a try for free. The Monthly Plan will cost you €1,99 per month, the Yearly Plan €9,99 per year, and the Lifetime Plan will cost you €22,99 as a one-time fee.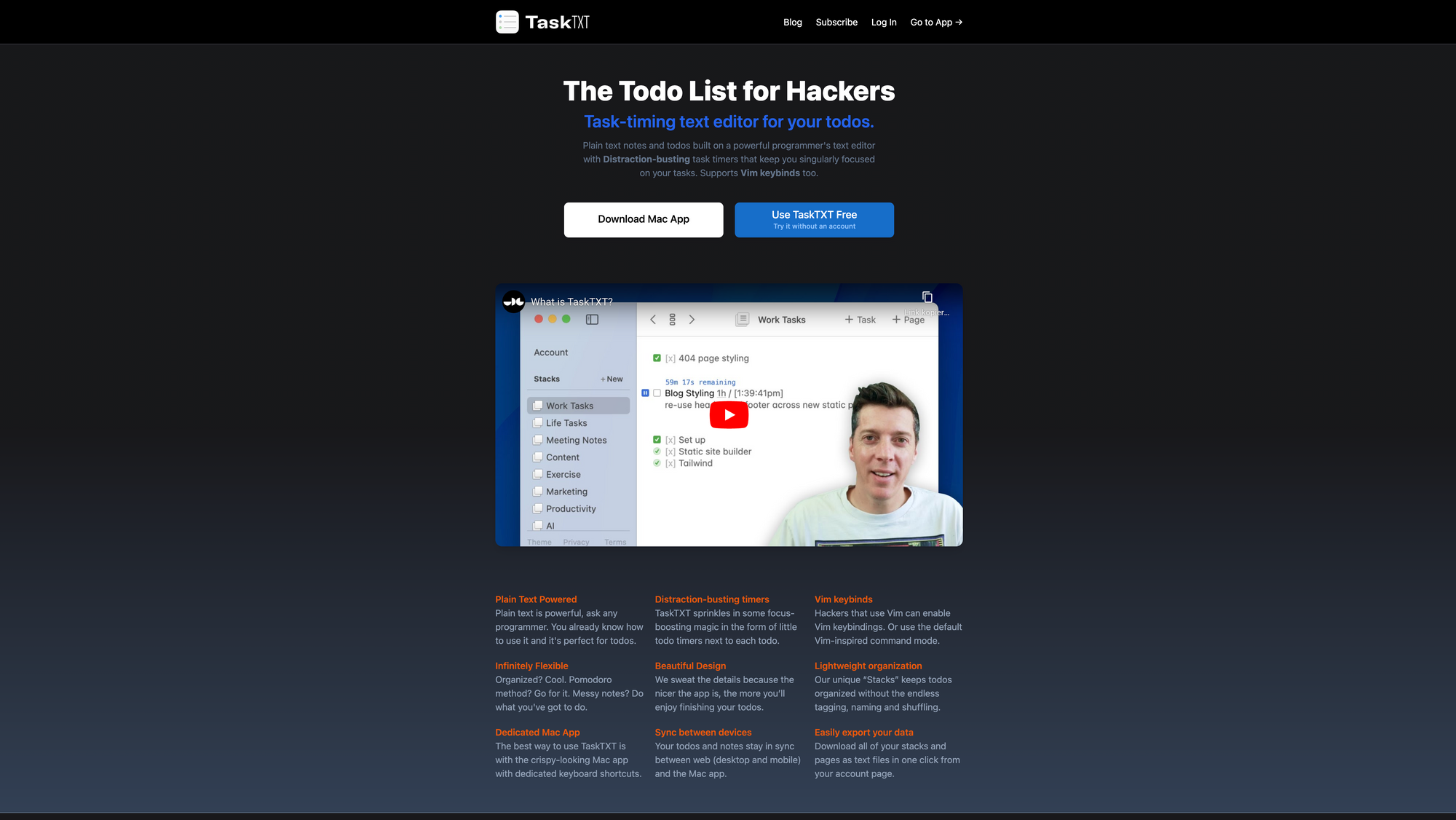 As you know by now, I have recently been on the hunt for a lightweight, minimal, and simple task management app. Another one I stumbled across is TaskTXT. So, yes in this week's issue of Creativerly, I am writing about two task management apps, so basically this is a task management issue.
TaskTXT entitles itself as "the to-do list for hackers" which lead to the fact that I did not feel to be within the target group of this app, since well I am not a hacker. Jokes aside. TaskTXT gives you the possibility to use plain text notes and todos built on a powerful programmer's text editor. If you are a fan of writing your notes and keeping track of your tasks with plain text files, then TaskTXT might be worth checking out. Opening up TaskTXT for the first time, you will quickly experience its minimal, simple, and yet beautiful design. I would also call the design of TextTXT purposeful, since it makes sure that you enjoy finishing your todos, without getting distracted by flashy buttons, icons, or other UI elements. Thanks to a unique feature within TaskTXT called "Stacks" you can keep your todos organized without endless tagging, naming, and shuffling. You can think of Stacks as loose categories, that are up to you to define. Within those Stacks you can easily create pages and find them again at a later point. The pages itself do not have any names, so the time between thinking of something to write and actually writing it has been minimized to keep you in the flow.
At the core, TaskTXT is built on the powerful CodeMirror editor. The advantages of that specific editor are clear: it is fast, efficient, and includes features like optional Vim keybinds, advanced find and replace, multiple text selections ranges, and a lot more. The goal of TaskTXT is to deliver a solution that helps you focusing on your todos and notes, instead of rich-text formatting or quirky interfaces.
Another lovely feature of TaskTXT is timers, which let you time your tasks, so you can focus on one to-do at a time. Within TaskTXT you can simply write down a todo, type a guess for how long it will take, click the timer button, and focus on getting your work done. Being on the clock is a huge incentive against giving in to distractions. While the timer of one todo is active, you can still jot down additional todos within TaskTXT. If you think of other todos that might not be part of your current task, just write them down below, and get back into focus mode.
There is no doubt that TaskTXT is a lovely tool to organise your to-do lists and battle distraction, packed in a beautiful, simple, and minimal interface, with lovely features that help you get stuff done. You can give TaskTXT a try without signing up for an account. The unlimited version of TaskTXT will cost you $5 per month or $45 per year.
---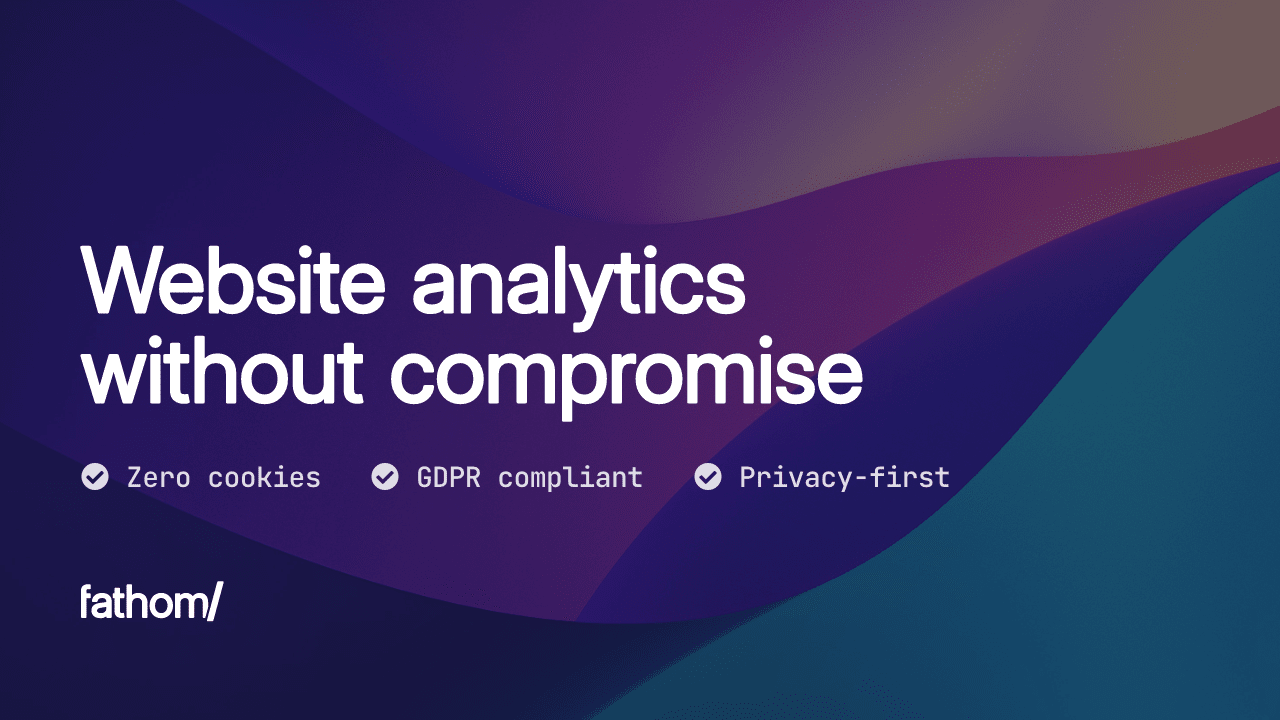 The cookie-free, GDPR-compliant, privacy-first website analytics software.

Avid Creativerly readers know that I am a privacy advocate. Privacy is a right. Therefore, I am deeply invested in writing about and highlighting apps and tools that have a dedicated focus on privacy. It is crucial for me to use tools that not only respect my privacy, I want to make sure that folks who are reading Creativerly or visiting the website can expect the same respect. Based on that, I am using Fathom Analytics which is a privacy-focused analytics service that makes sure that no kind of data is related to any Creativerly visitor. But at the same time, it gives me the tools and insights I need to make sense of the traffic that happens on my website.

There is no doubt that Fathom Analytics offers probably the most-beautiful dashboard of all the various analytics tools out there. It is pure joy to see and visualise the traffic happening on creativerly.com, especially when I can make sure that at any time the privacy, security, and data of my visitors gets respected. Fathom Analytics is not only a great solution for small sites like Creativerly, among the customers of Fathom Analytics you can find Fortune 100s, banks, governments, and companies of every size. If you want to switch to a privacy-first, GDPR-compliant, and cookie-free website analytics solutions, make sure and give Fathom Analytics a try. Simply start with a 7-day free trial, after that the pricing starts at $14 per month.

By using the URL provided by me, you will save $10 on your first invoice, and at the same time you will support my work, Creativerly, and independent media.
This is an affiliate link to support Creativerly. If you are interested in putting your tool, product, or resource in front of over 2000 creative minds, consider advertising in Creativerly and book a sponsor or classified ad spot. Find all the important information at creativerly.com/advertise.
---
Fresh Updates & News
Back in May, Superhuman, the email client that entitles itself as "the fastest emails experience ever made" that sets you back $30 per month, announced Superhuman AI, a suite of new AI features that should help users save time, do more, and hit inbox zero faster than ever. Last week, the company announced that Superhuman AI is now available to all Superhuman customers.
With Superhuman AI, users get the possibility to turn an idea into an email. All you have to do is jot down some phrases and Superhuman AI will turn them into a fully written email. Additionally, Superhuman AI fixes errors as you go, and polishes up your writing by improving clarity, changing length, fixing spelling and grammar, and more. Besides that, Superhuman AI is also capable of summarizing long content and communications.
Notesnook reacts to the recent Evernote controversies by updating its Importer feature. With the newest release, Notesnook added full support for importing your saved web clips from Evernote directly into Notesnook with 100% compatibility. Besides that, while Notesnook already supported importing Markdown, this new release introduced the possibility to import Obsidian Flavored Markdown files directly into Notesnook with close to 100% compatibility.
It is always great to see when note-taking apps give users the possibility to easily import or export their notes, so they can always be sure to not get locked-in by the app. Notesnook Importer supports loads of ways to bring your notes from other apps into Notesnook, and that is lovely to see. As a next step, Notesnook is already working on supporting even more apps, and therefore the team at Notesnook is already working on three new importers for Upnote, OneNote, and Nimbus Note.
The newest Arc update introduced the Toolbar. Loads of Arc users wanted to have quick access to certain tools. The Toolbar moves the tools you use most, like extensions, to the top of your screen. It will blend in with whatever page you are viewing. In addition to that, Arc recently shipped some Google Meet enhancements. The most recent one is the picture-in-picture feature, which gives users the possibility to bounce to another tab while being in a Google Meet call and still being able to view the video. Lovely!
---
Mental Wealth
❯ How Builders Think – 'Here's a pattern you might recognize: You have some goals you care about—for instance, you want to develop a personal exercise routine, or make your tech startup profitable.'
❯ Write more, design less (and better) – 'About once a week, I give my grandmother a phone call. If she's feeling adventurous, we might even attempt a video call. Either way, in that split-second before we connect, we both do something magical: we code-switch.'
❯ Narcissism: Where It Comes From and How to Deal With It – 'Ah, narcissists. Checking themselves out in every reflective surface they walk by. Yammering on about that one time they won the third-grade spelling bee. Thinking they're God's gift to the universe—after all, why else would He have put them right in the middle of it?'
❯ Spatial computing – 'We are still at the dawn of a new digital era: artificial intelligence, virtual worlds, augmented reality, blockchain, and other technical and societal changes are reframing the world we live in and creating new fictions.'
---
Do not miss out on this ...
❉ 1440 is the daily newsletter helping 2M+ subscribers tay informed. Culture, science, sports, politics, business, and everything in between – in a five-minute read each morning, 100% free. Sign up now.
❉ Organize your work and life, finally. Become focused, organized, and calm with Todoist. The world's #1 task manager and to-do list app. Start for free.
❉ Get smarter with Refind. Every day we pick 5 articles that make you smarter, tailored to your interests. Refind is loved by 200,000+ curious minds. Subscribe for free.
These are paid promotions or affiliate links to support Creativerly. If you are interested in putting your tool, product, or resource in front of over 2000 creative minds, consider advertising in Creativerly and book a sponsor or classified ad spot. Find all the important information at creativerly.com/advertise.
---
Appendix
❯ Quick Bits
---
Till next time! 👋‌‌‌‌
Support: Do you have a friend who is looking for inspiration, news about design, and useful tools and apps? Forward this newsletter to a friend or simply share this issue and show some support. You can also show some love by simply clicking the button down below and keep this newsletter a sustainable side-project by buying me a coffee. ☕️ 🥰
---
---
Some of the links in my newsletter and my blog posts are affiliate links. Those links are marked by an asterisk. If you buy something through the link, the product will not cost you anything more, but I will receive a small commission which not only supports Creativerly and my work but also helps me to keep this publication a sustainable side-project.
Creativerly is proudly published with Ghost*.