Newsletter
How new ideas arise & Motion design made simple
In this week's issue of Creativerly: The endgame for AI-generated writing, the designer economy, Height's new Figma plugin, and a lot more.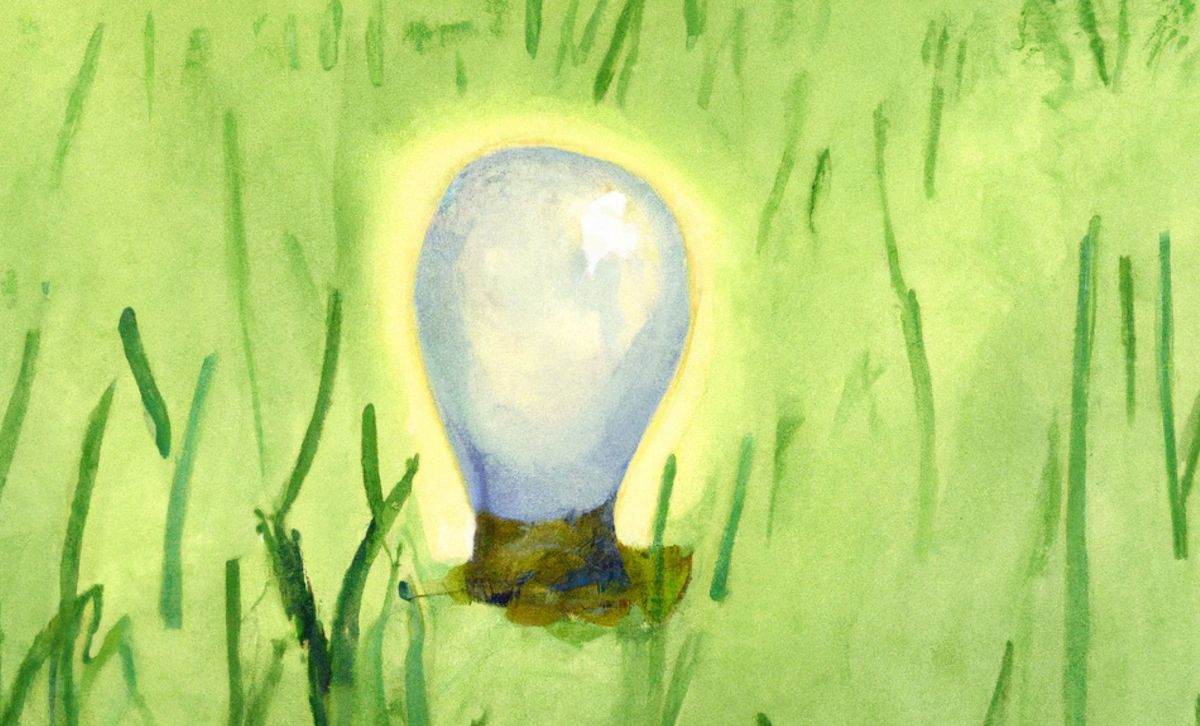 My name is Philipp and you are reading Creativerly, the weekly digest about creativity and productivity-boosting tools and resources, combined with useful insights, articles, and findings from the fields of design and tech. The newsletter built for the creative community.
---
Hey and welcome to Creativerly 208 👋
Based on the insights of a recent survey I conducted with the Creativerly audience, I made some changes to the format of the newsletter this week.
One of the initial ideas I had at the beginning of 2023 was to not only write about new apps, but also highlight updates to apps that I have already written about in the past. Loads of apps out there are evolving on a constant basis. The teams behind those apps are pushing themselves to ship amazing updates and new features. Instead of highlighting new tools every week, I would like to highlight those updates too. This will introduce a new section within the newsletter, which is not only the place for UI or technical updates to specific apps, but it is also a place to keep up with business-related updates, which include investment rounds, exits, or even apps shutting down.
Currently, I am not sure how to fit this new section into the current format best. I do not want to extend the newsletter since I think it is already a long read with four new apps every week. Therefore, I might trim it down to two new apps every week. Ultimately, I just want to be flexible regarding the content I create for the newsletter. I do not want to limit myself to just four new tools every single week. If there are updates, investments, or exits regarding specific apps, I am would like to write about them too.
Besides writing about new apps, updates, and business news, I also feel like writing about dedicated workflows correlating to specific apps would bring value to readers. For this section, I would like to bring you on, the readers of Creativerly. I would like to learn from you how you are using apps on a daily basis to boost your productivity and creativity. If you have a dedicated workflow within an app that you would like to share with others, please get in contact and I would happily share that specific workflow within one of the upcoming Creativerly issues.
Other than that, I hope you enjoy this new issue of Creativerly. Let me know what you think about the small content and format adjustments. I had fun and enjoyed writing this issue.
---
Apps, Software, Tools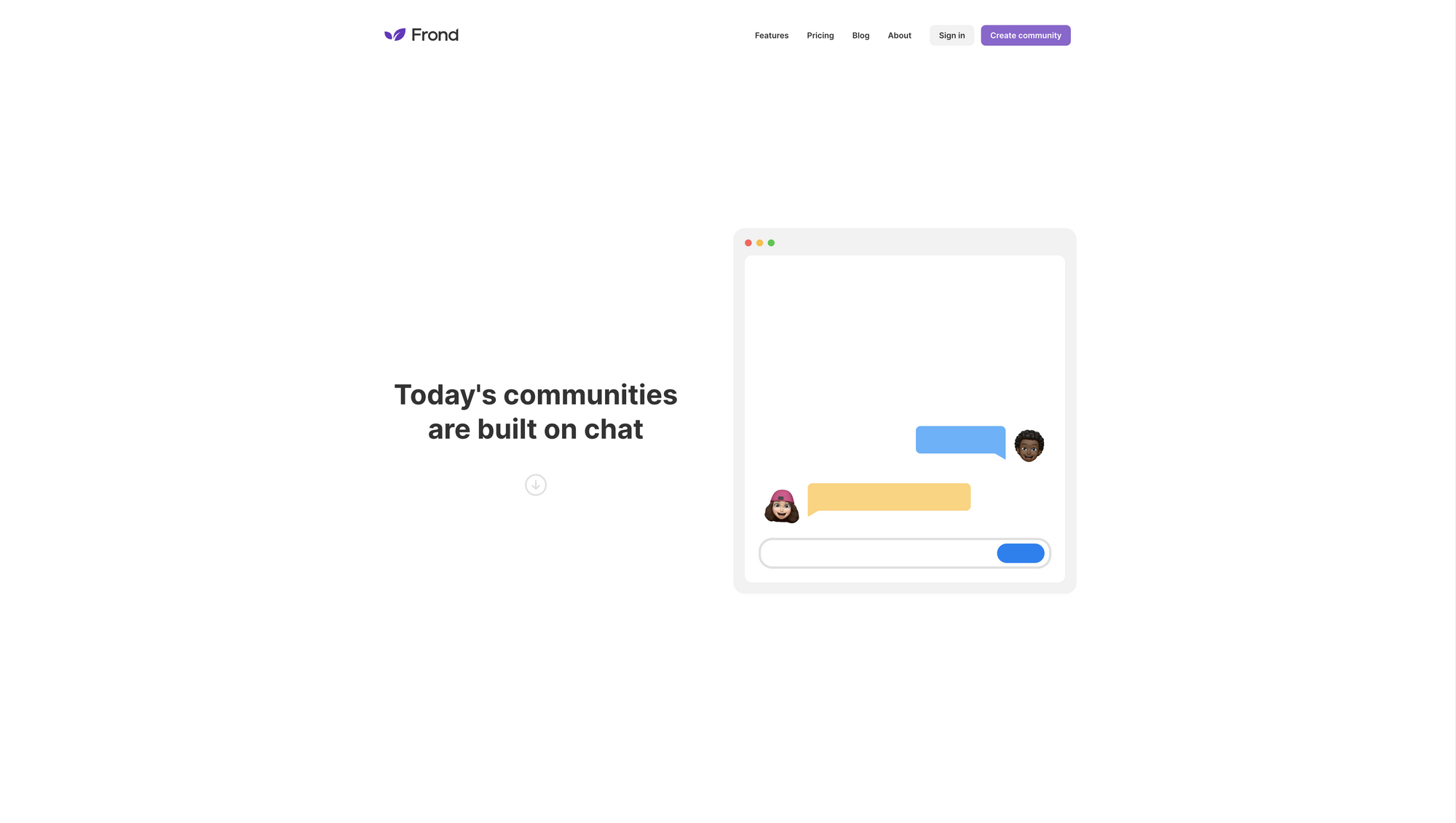 Most online communities nowadays are either on Discord or Slack, which means they are built on chat tools. Once your community grows, the conversations and discussions will too. Growing chats can become chaotic and overwhelming fast. If you have the feeling that your community deserves a better place, going beyond chat and growing a community, you might want to look into Frond.
Frond is a platform for online communities and it was built with a focus on threads instead of chat. Threads allow deeper conversations that are easier to follow, and they scale automatically. People who are active in communities on either Slack or Discord probably experienced the mess that can arise when more and more people are joining in the discussions. Both Slack and Discord weren't made for the community aspect but rather for communication. If you feel tired of the mess and you are currently building a community, you should take a look at Frond. All conversations within Frond are threaded. This not only makes conversations and discussions simpler and scalable, but it also gives all your conversations a rich starting point, no matter if it is photos, videos, links, or long-form writing. With threads, you are able to create better conversations, which are easier to follow.
All the threads that get created within Frond will get bundled neatly into groups. What those groups are is up to you, you decide the topic. Another lovely thing about Frond is the fact that setting up a community is incredibly easy and streamlined. With Frond, creating your community takes just a few seconds and after that, anyone can get invited with just a single click. A community can indeed be a superpower, and Frond is committed to it.
Frond is packed with features like Reminders which ensure the conversation never lulls, Broadcasts which automatically share digest of recent activity to your group in Slack, Community templates which give you the possibility to get a quick start for your community, Admin controls to stay on top of everything, and Integrations (although as of writing this, it seems like there is only one integration available – for Slack – but more are planned and already in the works). If you have been thinking for some time about whether you should create a community or not, do not think about it any longer and just create one with Frond. Especially, since they have a pretty amazing beta offer. All communities that sign up for the Frond beta before April 30th, 2023 will receive access to Frond for free forever. There will also be a Pro Plan in the feature with additional features.
So, give Frond a try and make sure to grab one of the limited free plans.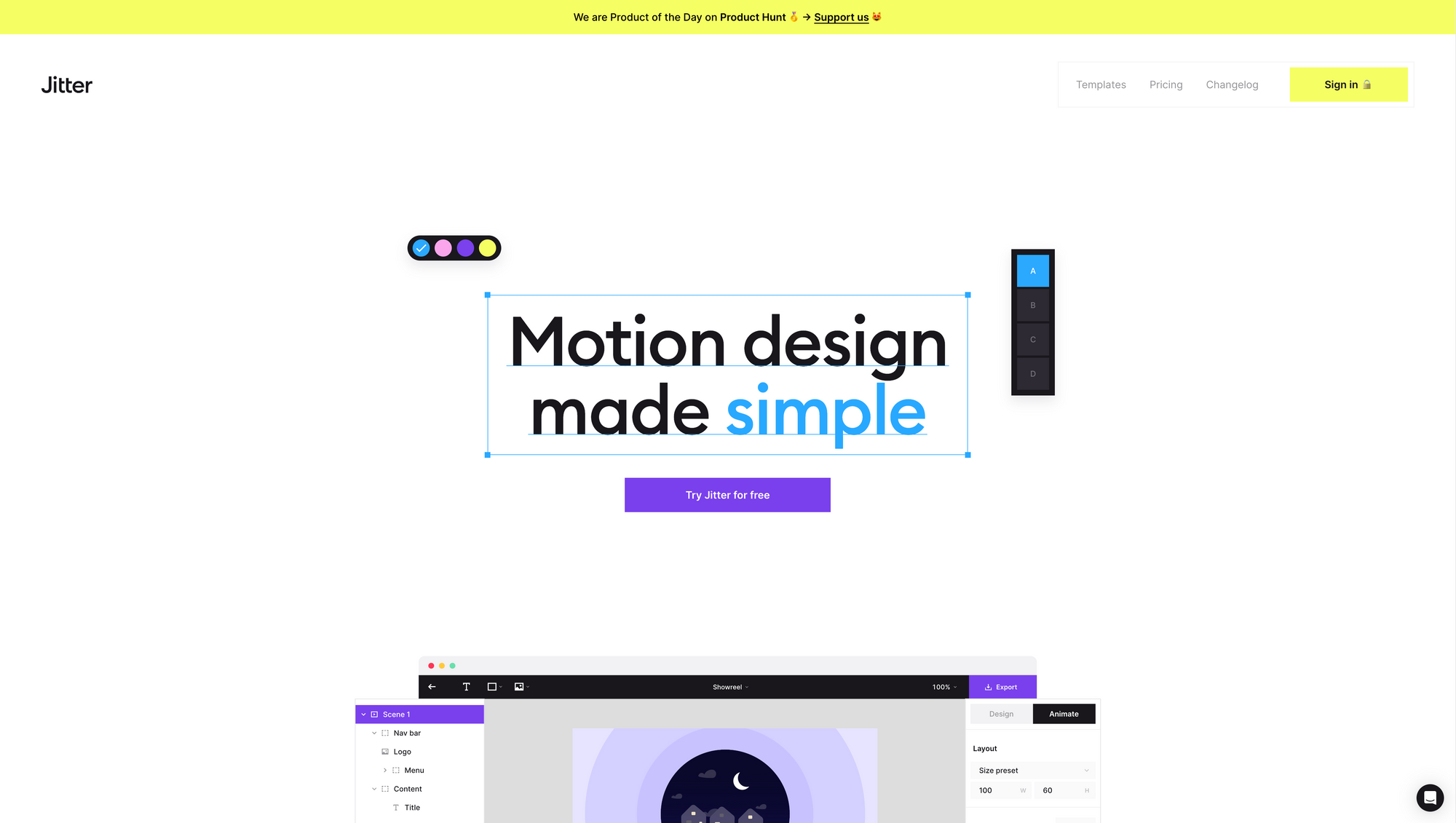 After making the switch to the lovely and powerful design tools by Affinity, the only missing piece I needed to replace on my journey of unbundling Adobe was After Effects. While we are witnessing more and more design tools, there hasn't been serious competition for After Effects. Until now. Let me introduce you to, Jitter.
One of the biggest drawbacks of After Effects is the fact that is hard to get a hang of it. The interface is cluttered, features are hidden behind countless dropdown menus, and it has a steep learning curve to actually achieve what you would like to design and build. Jitter's goal is to make motion design simple. It enables creators and teams to easily design stunning animated content and interfaces. With Jitter you can animate your content in seconds. Compared to After Effects, Jitter lets you start easily, iterate fast, and produce better content. And all of that happens right within your browser since Jitter is a powerful web app.
To explore ideas faster, Jitter offers animation presets, which means you can preset to your layers in one click and customise everything afterwards. What makes Jitter incredibly powerful is the fact that it seamlessly integrates with the creative tools you are already using. With a single click, you can import your designs from Figma. Integrations for Sketch and Adobe XD are coming soon. Once you are done with animation or motion design, you can export your work to 4k video, GIF, and Lottie. Just pick the best format to share your content on social media, apps, or websites. Soon you will also be able to collaborate with your team within Jitter, since exploring ideas together is always fun. Besides that, Jitter does already a great job to streamlining the handoff of your work to marketers and engineers. Jitter brings everything I was looking for on my hunt for an After Effects alternative. Therefore, I am incredibly excited to see how Jitter will evolve, what features are planned for the future, and what workflows it gives us access to.
If you want to give Jitter a try, you can sign up for the Personal Plan which is free and includes unlimited files, export video, GIF, and Lottie, 720p and 30fps, import from Figma, and animation templates and presets. The Pro Plan which costs $12 per month (billed annually) includes everything from the Personal Plan plus removing the Jitter watermark, HD export (4k and 120fps), transparent background export, and priority support. Jitter Pro is free for students and educators.
This is a sponsored message to support Creativerly. If you are interested in putting your tool, product, or resource in front of over 1950 creative minds, consider advertising in Creativerly and book a sponsor or classified ad spot. Find all the important information at creativerly.com/advertise.
Recent Updates
In the most recent update of Craft (v. 2.4.3), they introduced some major improvements that help you navigate easier across Spaces and Teams. The macOS and iPadOS versions received an update to the sidebar and tabs. The sidebar now became one with the menubar. In addition to that, the document window is now separated as a standalone content area. Within the web version, you have now access to a double sidebar, which lets you easily switch between Spaces. Besides that, this update included some major updates to Craft's code editor.
Craft is one of the most popular note-taking apps out there. Loads of users love the app because of its design, craft, and love for detail. But besides that, it is packed with powerful features which turn Craft into the perfect companion no matter if you want to take casual notes, do daily journaling, build up a knowledge base, create a team wiki, or even publish sites online. Back in September, 2022 Craft secured $12m in its Series B round, led by EBRD Venture Capital, but also early investors like Creandum and InReach Ventures joined the round. Craft is available for macOS, Windows, iOS, iPadOS, and as a Web App.
Height, the rising star within the field of project management, released their own Figma plugin, with the goal to keep design in sync with your entire team. The Figma plugin lets you share design updates with the rest of the team, right from Figma. If you recently struggled to manage your Figma projects, Height comes to the rescue. Their Figma plugin is designed to support designers' productivity by minimising task management overhead and automating updates to other teammates. Share screenshots and update tasks right from Figma, stop losing track of feedback with Figma comments automatically cross-posted to task, keep teammates, not on Figma in the loop, and save time by creating tasks auto-assigned to you directly from your Figma files, this is all possible with Height's new Figma plugin.
Height is a project management tool that aims to unite every aspect of the company into one utopian, cross-functional paradise. It quickly attracted creative teams like Clubhouse, Mighty, Workman, Transcend, and others to move all of their projects to Height. Height was built for task management, sprints, roadmaps, milestones, project management, launches, releases, and more. It is available for macOS, Windows, iOS, and as a Web App
With 2.0, Butter introduced its new major version, which includes dedicated apps for desktop and mobile, templates, next-level breakouts and an agenda planner that practically runs itself. Besides that, the newest update introduced a more affordable Starter Plan which is available for $14 per month.
Butter is a video conferencing app with superpowers. It lets you plan, run, and recap the most engaging sessions from one place. No matter if you plan to run workshops, trainings, or meetings, with Butter you get a smooth experience without the need to juggle a million tools.
---
Mental Wealth
➢ The Endgame for AI-generated Writing – ""What will the internet look like when it is populated to a greater extent by soulless material devoid of any real purpose or appeal?" wrote Atlantic senior technology editor Damon Beres this week. Beres's concern is that media corporations less scrupulous than his own are beginning to pollute the internet with cheap, machine-synthesized content. He argues we're headed towards a dystopian future that looks an awful lot like the dead-internet conspiracy theory, which posits that most of the people and content we see in our feeds are fakes—created by an evil AI to manipulate us into buying stuff we don't need and consuming information that isn't true so that advertisers can reach us."
➢ How New Ideas Arise – "While discussing the problem of how ideas arise in his "Science of Logic," Hegel stated that "the beginning must be an absolute, or what is synonymous here, an abstract beginning." Therefore, a new beginning "may not suppose anything, must not be mediated by anything," but "must be purely and simply an immediacy, or rather merely immediacy itself." In other words, Hegel declares the utter necessity of intuition, renouncing the control of the rational mind in favor of unconscious foresight. This is perhaps motivated by the fact that self-censoring doesn't exist in the unconscious or in ideas, which are free to combine in improbable and ever-mixing associations."
➢ The Designer Economy – "When Thomas Piketty's "Capital in the Twenty-First Century" was published in English in 2014, critics pointed out that the book was the product of a particularly pessimistic political and historical moment. In those years, leading policymakers and public intellectuals on the center-left believed that the post-2008 world of slow growth, stagnant wages and middling unemployment was the best we could get — that 5% unemployment and 2% real GDP growth represented the natural state of the economy."
➢ What Makes You Procrastinate (Which Isn't Always a Bad Thing) – "Are you procrastinating? I am. I have been delaying writing this article for the last few days even though I knew I had a deadline. I have scrolled through social media, and I have gone down a rabbit hole looking up houses on Rightmove—even though I do not need a new house."
---
Do not miss out on this ...
The essential newsletter for curious minds, sourcing the smartest articles on the web delivered straight to your inbox daily. Sign up to Smartr Daily now.
Powerful ideas in 15 minutes. Blinkist gives you access to over 5,000 book titles alongside 20 million other readers. Save 25% on a Premium Subscription now.
Organic your work and life, finally. Todoist is the world's #1 task manager and to-do list app. Become focused, organised, and calm. Start for free.
These are paid promotions or affiliate links to support Creativerly. If you are interested in putting your tool, product, or resource in front of over 2000 creative minds, consider advertising in Creativerly and book a sponsor or classified ad spot. Find all the important information at creativerly.com/advertise.
---
Appendix
➢ ICYMI
I am a privacy advocate. Therefore, I am always on the hunt for apps and tools that have a dedicated focus on respecting its users' privacy and data. While doing so, I gathered my findings in a personal database. But since privacy is becoming an increasingly important topic, I decided to publish my findings in the form of a dedicated directory website built with Softr. I called it ProductivePrivacy, and I am excited to let you know that I have started to work on v1.0 of ProductivePrivacy, since the website I built with Softr is more a MVP. Head over to productiveprivacy.com and browse through the directory, I will keep you updated about the new website which is coming soon.
➢ Featured Newsletter
If you are looking for insightful business news that respects your time and intelligence, I would like to introduce you to The Daily Upside. The Daily Upside is a business newsletter that covers the most important stories in business in a style that's engaging, insightful, and fun. Started by a former investment banker, The Daily Upside delivers quality insights and surfaces unique stories you won't read elsewhere. Sign up for free here.
➢ Quick Bits
---
---
---
Some of the links in my newsletter and my blog posts are affiliate links. Those links are marked by an asterisk. If you buy something through the link, the product will not cost you anything more, but I will receive a small commission which not only supports Creativerly and my work but also helps me to keep this publication a sustainable side-project.