Newsletter
How to Break Through Your Comfort Zone & More Focus - Less Stress.
In this week's issue of Creativerly: Privacy-first cloud storage, the fastest work environment ever made, the way of the future, and a lot more.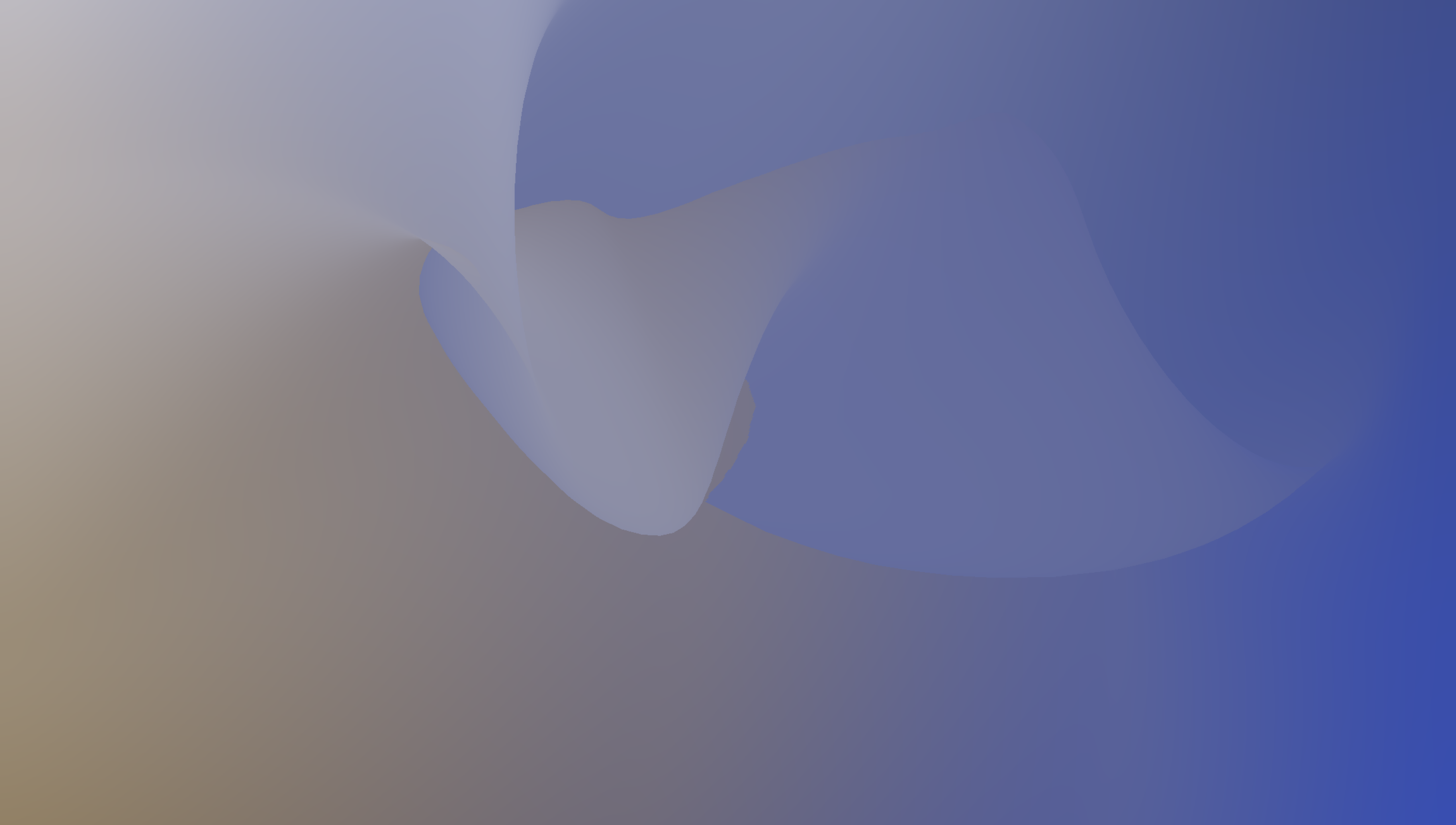 You are reading Creativerly, the weekly digest about creativity and productivity-boosting tools and resources, combined with useful insights, articles, and learnings from the fields of design and tech. The newsletter built for the creative community.
---
Hey and welcome to issue 95 👋
First of all, I want to speak a warm welcome to all new subscribers. Creativerly just went out to 800 subscribers, an incredible number I am super proud of. It is the greatest feeling ever for me as a designer, writer, maker, content, and newsletter creator, to see so many fellow creative minds as a growing community around Creativerly. I highly appreciate your support. Thank you.
In last week's issue, I asked what Creativerly subscribers use as a project management tool. I got a lot of answers (thank you for that, I love when I am able to engage with some of my subscribers) which turned into some great discussions around productivity tools. Most people suggested tools like Roam or Obsidian. Other tools mentioned were Notion (although I mentioned I want to get rid of it), NotePlan, and Basecamp. I get the hype around Roam, and I also used it for quite some time, but it did not click for me. On top of that, I can not justify $15 per month for a tool that is only available as a web app and certainly feels more like an alpha version. Obsidian is great, but I use it more like a knowledge base instead of a project management tool.  NotePlan seems like a great tool, I wrote about the newest version in Creativerly issue 93, Eduard is doing an incredible job solo-developing it.
Currently, I am still testing  Joplin, an open-source, secure, cross-platform note-taking tool. So far,  I really like it as it has all the features I am asking for. It is fast, lightweight, markdown-supported, and feature-rich. Testing out all those tools reminds me of the fact, that it does not matter which tool you use as you manage to create a workflow that works for you and actually helps you to boost your workflow. And that was my main problem with Notion. I did not have the feeling that it really helps my workflow as I am a fan of being able to take notes really fast and do not have to think where I need to put it, in which folder, on which page. Notion quickly turned into a mess, and I had the feeling of spending countless hours figuring out how to really use it so it would fit my workflow. Therefore, I decided to get rid of it and replace it with a different tool.
Since there are so many new subscribers, I am still curious about what you use as your project management tools. I am still super interested to receive some more suggestions from you. Simply reply to this email. I am looking forward to your answers.
P.S.: Quick update about my transition from Substack to Ghost: I am almost there. I am pretty confident, that I will fully transition to Ghost still this year! There just some small bits left, which I need to tackle. But I am already looking forward to the new experience and all the new content coming your way. I already finished three interviews which are ready to be published. Stay tuned.
If you have recommendations or feedback, drop me an email or a tweet. For now, enjoy the newsletter!  🥰
---
Apps, Software, Tools
I am using Todoist for most of my task management. But sometimes it just feels like a list of to-do's and tasks, and nothing more. I sit down early in the morning and note down the most important tasks for that day, after that the tasks just sit there. I was super excited when I found out about Sorted, a gorgeous-looking productivity app that combines your tasks, calendar events, and notes into a unified timeline so you can hyper-schedule your entire day in one place. I am using Sorted for the last couple of months and extensively test out all the features. With Sorted you do not just create another list full of tasks, you schedule your tasks and events instead, everything in a unified timeline so you can manage your entire day from a single place. I have been a big fan of the effortless scheduling within Sorted, as it boosts my workflow and my productivity. Since I am a product designer myself I appreciate tools with a great UI/UX, and Sorted is a perfect example for a tool that definitely nailed both the interface and the experience. Sorted is available for iOS and macOS (separated purchases), feature-rich, very well-designed, and an incredible workflow- boost. If you need some more information about Sorted you can check out this review by Shu Omi or read through this post by iMore. At this point, the biggest advantage for me personally about Todoist, is the fact that is available cross-platform. Since I am using both mobile systems, Android, and iOS with macOS being my working machine, that is a big selling point for me. Sorted instead, is only available for apple devices, with separate purchases, which means I would need to buy it again if I wanted to use it for my work Laptop too. With Todoist I just have a single login and can use it across all my devices. That is a huge plus. Anyways, Sorted is an incredibly useful tool, with a new approach regarding scheduling tasks, and planning out your day!
Special Offer: Since I am such a huge fan of Sorted, I am super happy to tell you that I got a great opportunity for Creativerly Subscribers. Sorted provided me with two redeem codes which will give you access to the full product. If you want full access to the iOS PRO app uses the code "A4TTNEFHJAFN" for the macOS PRO app use the code "JT7L7HLYXNAA". But, better be fast as those codes both just work once! Thank you so much Sorted (and especially Reza) for this opportunity.
Privacy-first cloud storage is rare. Dropbox' list of privacy issues is long, OneDrive is a Microsoft product, and Drive, well, is a Google product. Nextcloud is one of the biggest solutions for privacy-first cloud storage (on top of that Nextcloud is also offering a complete productivity suite). In Creativerly issue 83 I wrote about Slate, a beautiful, fully open-source file-sharing network designed for research and collaboration, that is powered Textile (a set of open-source tools that provide a decentralized database, IPFS-based storage, content hosting, and moreover Libp2p, IPFS, and Filecoin) and Filecoin (a decentralized storage network designed to store humanity's most important information). ChainSafe Files is another privacy-first cloud storage powered by the Filecoin Network. With ChainSafe Files strong security meets simple experience. You can upload your files from any device, and it will always feel like a breeze. Access all of those files no matter where you are. Every file uploaded to ChainSafe Files is encrypted end-to-end, using AES-256 bit encryption. So you can be assured that your content is for your eyes only. If you are using ChainSafe Files you can be sure that your data will never get collected or sold.
Sidekick is a new browser designed and built for people who work a lot across different tabs and web apps. Sidekick recently launched on Product Hunt and was very well-received with over 2,200 upvotes. But what makes Sidekick revolutionary? Sidekick is not just another new browser, it is a work OS based on Chromium, designed to be the ultimate online work experience. A lot of people, myself included, work across a lot of different tabs, that quickly turn your browser into a cluttered space, which also often causes performance issues. Sidekick is lightning fast, respects its user's privacy, blocks trackers, and improves your tab management. With Sidekick you work in apps instead of tabs. Structure your most used tabs in apps, give them a home, and pin the most important one in Sidekick's sidebar, everything available with just a few clicks. But it does not end there. Control all your notifications, configure each app individually. With a single shortcut, you are able to search across all your apps, tabs, and workspaces (a common practice we already know from Superhuman or Notion). As you work, Sidekick automatically saves your open tabs as a session. From our side panel, you can quickly start a new session or open all the tabs of a saved session. An incredible intuitive tool, to boost your productivity.
We often get told that Adobe with its Creative Suite is the leading software solution in the creative field, and somehow you "have" to use it. Besides, the fact that you should use the software you feel comfortable with, there are several apps and tools, that are great alternatives to Adobe CC. If you are struggling to find a great alternative for MacOS here is a great suggestion: Amadine. No matter if you are an amateur or professional designer/illustrator, Amadine is an incredible solution for vector graphic design. Illustrator by Adobe is slow regarding performance, has a steep learning-curve for tasks and functions which should be fairly easy, and is tied to a subscription that will cost you at least €23,19 per month. Amadine delivers user-friendliness together with cutting edge vector drawing tools, which guarantees a smooth learning curve. On top of that, Amadine is ready for macOS, iPadOS, and iOS. So, if you are looking for an intuitive user interface, advanced functionality, distinct effects, and a lot more, Amadine might be worth checking out.
---
Useful Resource
We currently see a lot of rising communities. The biggest advantage of such a community, in general, is to have a huge amount of expertise in one place. Newsletter Crew is the place where you get the chance to discuss all sorts of topics in-depth with like-minded newsletter creators helping out each other, giving feedback, and support us. There is currently no better place to start your newsletter journey than on Newsletter Crew as it is such a complete product: Blog, Podcast, Newsletter, Community.
---
Mental Wealth
➢ The difference between efficacy, effectiveness, and efficiency – "Efficacy, effectiveness, efficiency… These terms sound confusingly similar. Commonly used in medical research, project management, and decision science, they are often mixed up in everyday conversations. If you're in a hurry, here's the difference: Efficacy means getting things done, Effectiveness means doing the right things, Efficiency means doing things right. Sounds confusing? Don't worry, I felt the same before I looked into it. Let's go through each of these terms one by one, and you'll understand the difference, and why it matters."
➢ How to Break Through Your Comfort Zone and Try Something New – "Creatives are some of the most capable people I know—which is why it always baffles me to realize that many creatives struggle to break out of their comfort zones and try something new. And yet, I see it over and over again. All too often, creatives—the people who thrive on originality and appreciate breaking the status quo—keep themselves firmly inside "the box." They limit themselves to one type of work, one program they use, one area of design. They don't just get stuck in a rut; they put themselves there."
➢ The Way of the Future –  "Look, it's late. And everyone is happy enough so there's no pressing need to weigh in here. And you should take everything I'm about to say with some truly massive grains of salt.¹ But as always, I care about jotting something down that will be proven right (or wrong — but mainly right) long term. So to expand a bit on a quick reaction I had to my friend Casey's post about the Slack/Salesforce deal…
I don't disagree with some of his high-level points — namely that it's hard to compete with the enterprise sales/bundling machine that is Microsoft — but I also think they are points that are unique to our current moment in time, yet are stated as immutable facts. And I know a lot of other people believe them to be true and dogma as well. Really smart people. People far more versed in the space than I am."
➢ Why Life Can't Be Simpler – "We'd all like life to be simpler. But we also don't want to sacrifice our options and capabilities. Tesler's law of the conservation of complexity, a rule from design, explains why we can't have both. Here's how the law can help us create better products and services by rethinking simplicity. We've all likely asked ourselves that at least once. After all, life is complicated. Every day, we face processes that seem almost infinitely recursive. Each step requires the completion of a different task to make it possible, which in itself requires another task. We confront tools requiring us to memorize reams of knowledge and develop additional skills just to use them. Endeavors that seem like they should be simple, like getting utilities connected in a new home or figuring out the controls for a fridge, end up having numerous perplexing steps."
---
Last Week Quick Bits
---
Twitter thoughts
---
Till next time! 👋

Support: You have a friend who is looking for inspiration, news about design, and useful tools and apps? Forward this newsletter to a friend or simply share this issue and show some support. You can also show some love by simply clicking the button down below and keep this newsletter a sustainable side-project by buying me a coffee. ☕️ 🥰
Disclaimer: My posts may contain affiliate links. If you buy something through one of those links you won't pay a penny more, but I'll get a small commission, which supports this blog and also my side-projects. So consider buying something through my links. Thank you!