Newsletter
How to choose the right note-taking app & An online desktop for organizing your digital life
In this week's issue of Creativerly: Easily capture any text from your Mac's screen, the pinterest board for your clipboard, the myth of brainstorming, and a lot more.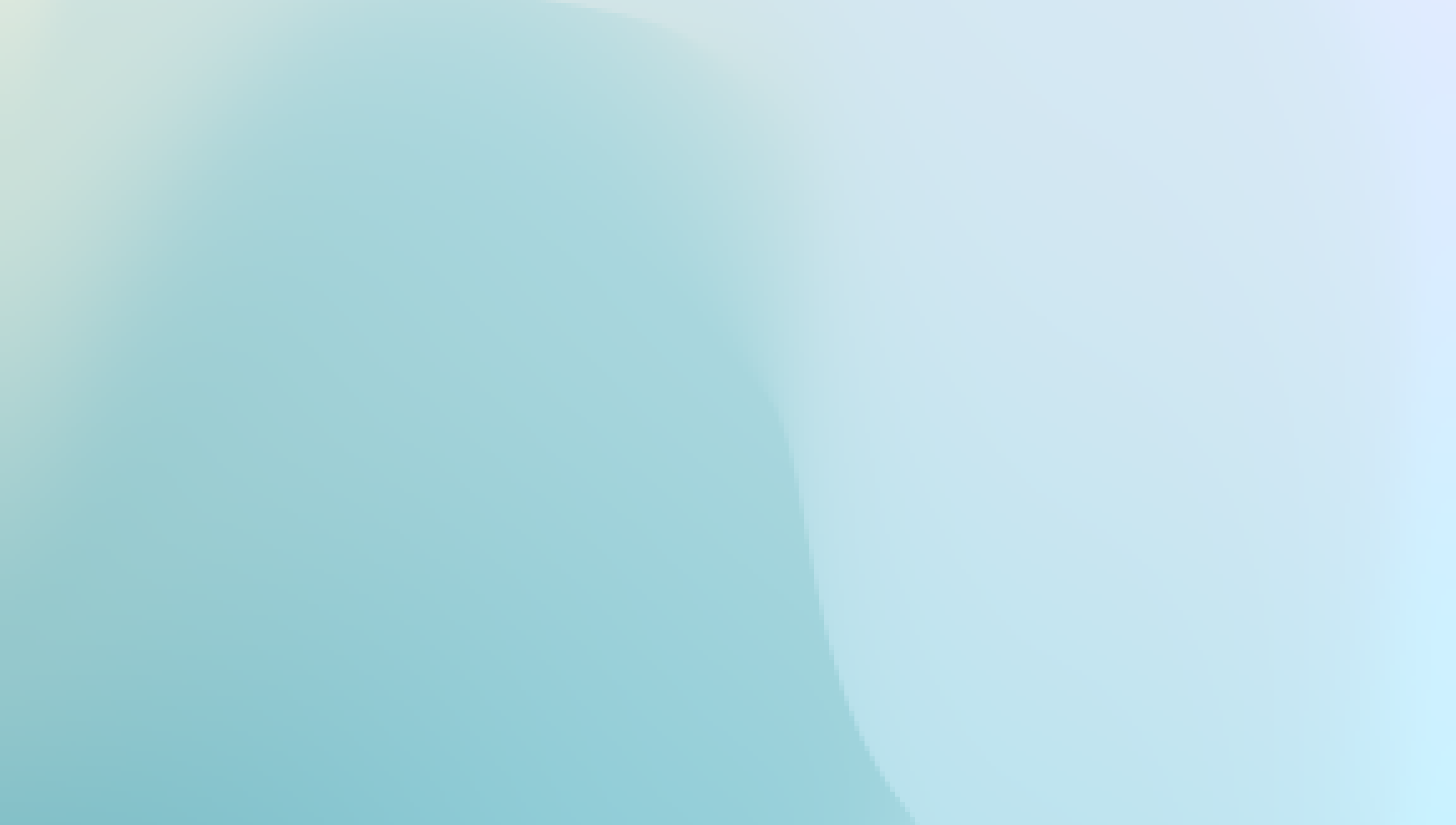 You are reading Creativerly, the weekly digest about creativity and productivity-boosting tools and resources, combined with useful insight, articles, and learnings from the fields of design and tech. The newsletter built for the creative community.
---
Hey and welcome to issue 79 👋
Every now and then I am amazed how far we came with different technologies and tech-gadgets. Who would have thought 15 years ago that we would be able to carry around a notebook which is just 9.95mm thin? Who would have thought that we could fit a  music library of the size of 40+ million songs just in your pocket?
I would call myself a tech-fanatic. I am into hard- and software. There are several hardware-gadgets I do not want to live without. Same with software and apps, there are a bunch I just need in my daily work-life. On the hardware side I have my smartphone, currently, an iPhone X although I am usually an Android guy (my Huawei P20 slowly conk out, and I am not sure which Android device to buy right now if you have any suggestions hit me up), my MacBook Pro 15" from 2015 which is my preferred working machine (I also use a 2018 15" at my full-time job), Bose NC700 Headphones (great design, great balanced sound, awesome mics for calls).
On the software side, I use a few apps on a daily basis, those are Workflowy (as most you of might know my all-time favorite productivity tool), Spark (currently, I am not 100% happy with my email workflow, Spark is a good client, but I think it is also improvable), Slack (at my full-time job our whole communication takes place in Slack), Sketch (I know most design teams made the switch to Figma since it keeps evolving, but I am still a huge fan of Sketch, crazy good design tool). Then you will also find stuff like Notion, iA Writer, Todoist, Upnote (newest addition), Nextcloud, Dropbox, in my workflow stack but those are not used on a daily basis.
Since I love to talk about creativity and productivity I am super curious to see what my readers have in their workflow stack. So let me know (just answer directly to this email, or join the discussion in the comments), what are your most used tools, gadgets, on a daily basis? What are those hardware pieces you can not live without? Which software, which apps changed the way you work and boosted your productivity?
Speaking of tech in general I would also like to take the opportunity and introduce you to another newsletter I am subscribed to: The Land of random. The Land of random spices up your inbox by delivering cool new tech, marketing, AI, entrepreneurial ideas, and other random internet stuff in bite-sized bytes. Re-Discover the Magic of the Internet every week. Sugary goodness ranging from tech to vaporwave every Monday. You can check it out right here.
If you have recommendations or feedback, drop me an email or a tweet. For now, enjoy the newsletter!  🥰
---
Apps, Software, Tools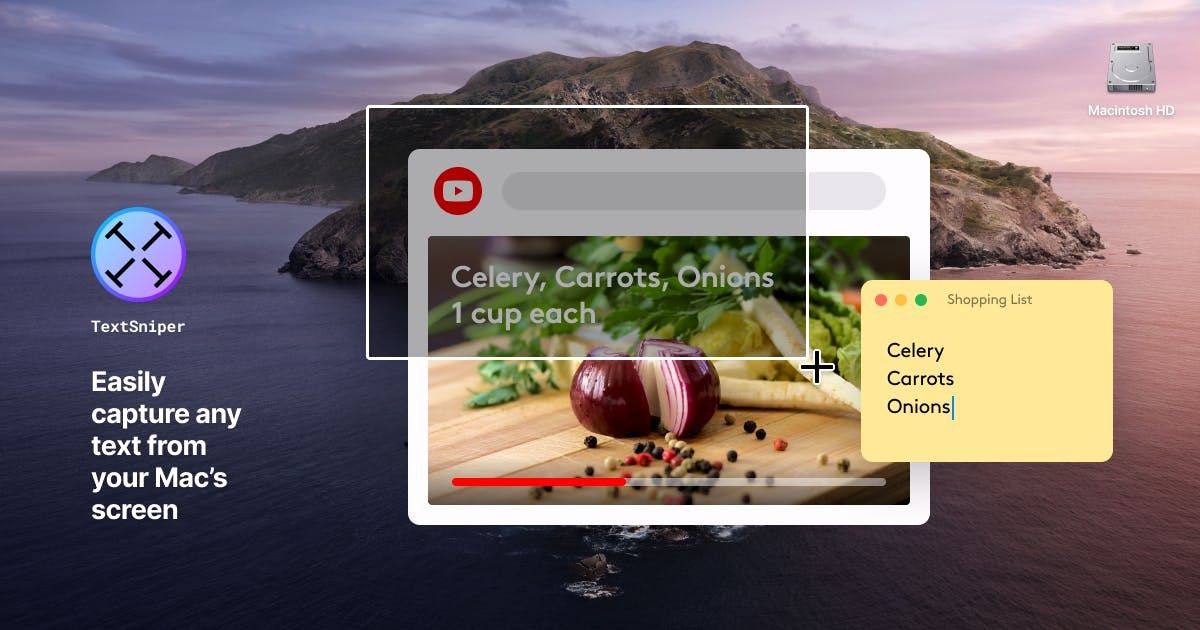 Do you sometimes come across some really good copywriting on an image you found online and want to copy the text for inspiration? The normal process would be to open the image in a window (or download it) and type the copywriting manually into your note-taking tool. Well, with TextSniper you simply drag a rectangle around the text and it is copied to your clipboard, so you can directly paste it wherever you want. TextSniper is a super useful app to quickly capture unselectable text. With TextSniper you can easily capture text from presentations, screencasts, images, webpages, pdfs, and more.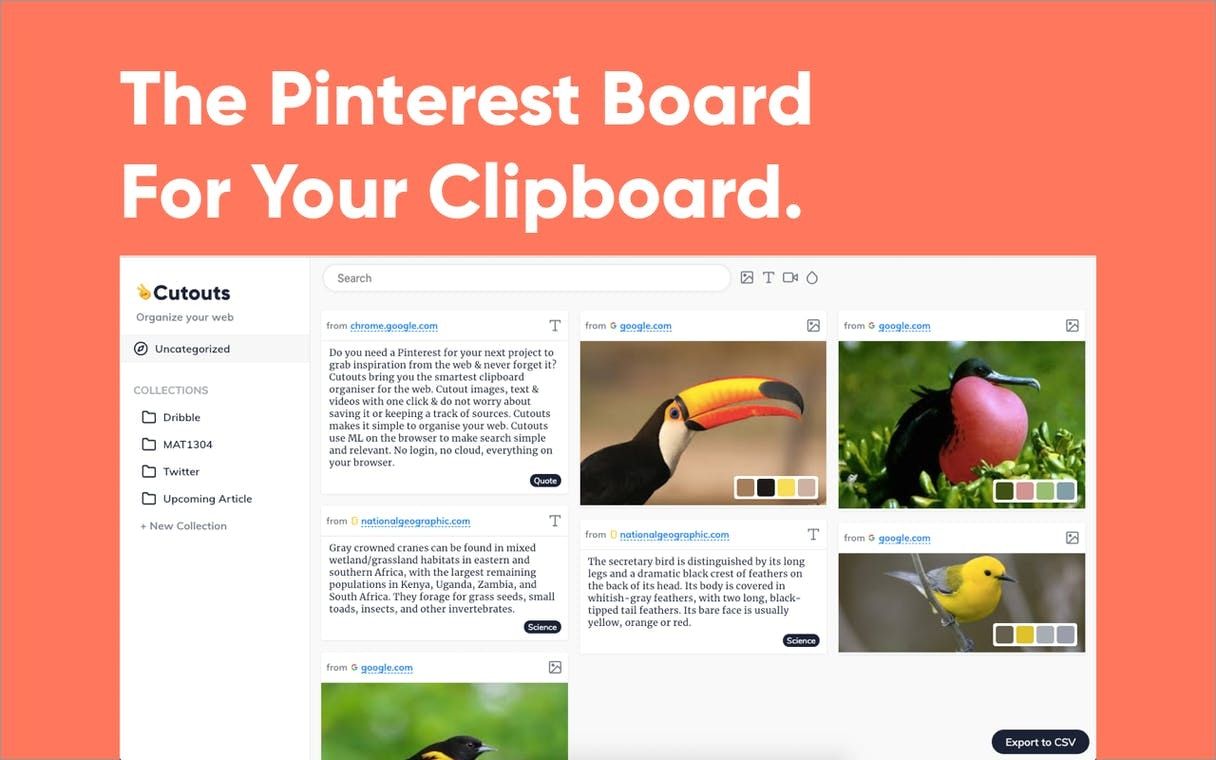 We already talked about mymind, the  bookmark-manager based on artificial intelligence. I also wrote about  the fact that it is not what I am looking for with a bookmark-manager,  since I still want to manage some kind of structure myself. Anyways, we  have a new contender in that space: Cutouts. Cutouts is a clipboard  organiser (powered by Machine Learning) with an integrated AI-based  search and tagging. What does that mean? Well, everything you come  across the internet and find interesting to save, you simply "cutout"  and it gets saved. AI is doing the rest for you by scrapping the content  and tagging it so you can find it again using Cutouts search.  Everything you save, all your collections are getting saved in your  local storage. Cutouts is free and secure. So, it might be worth to test  it out.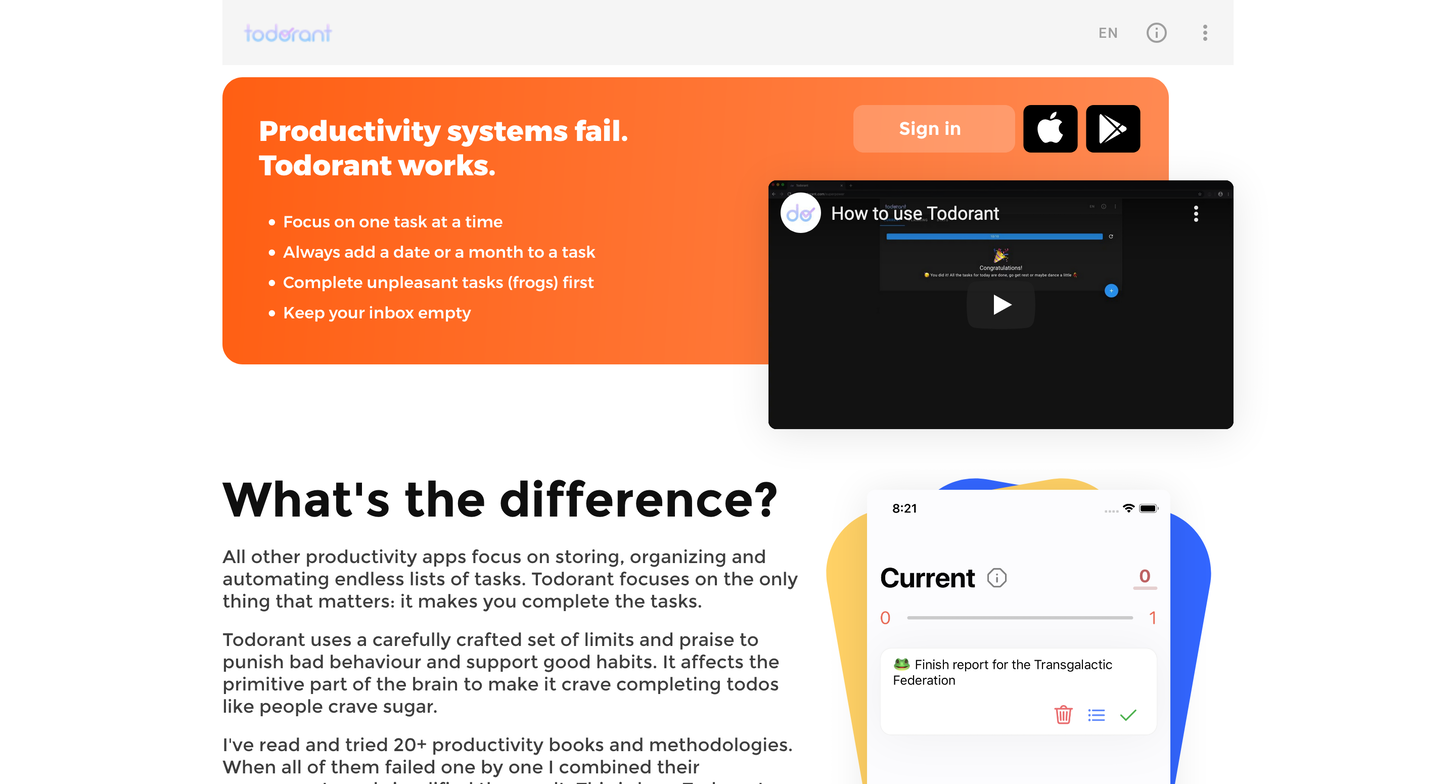 Most Todo-List Tools work like that: you are opening the app, search for a specific project or list, and start adding todos. You add another one, and another one, then another important todo comes to your mind and you add it. Suddenly, after 30 minutes you added a couple of todos, but could have spend that time already on working on the first todo on your list. It is always storing and organizing. Todorant works differently. Todorant uses a carefully crafted set of limits and praise to punish bad behaviour and support good habits. It affects the primitive part of the brain to make it crave completing todos like people crave sugar. Todorant lets you only focus on one task at a time. I like that approach, and it sounds really interesting.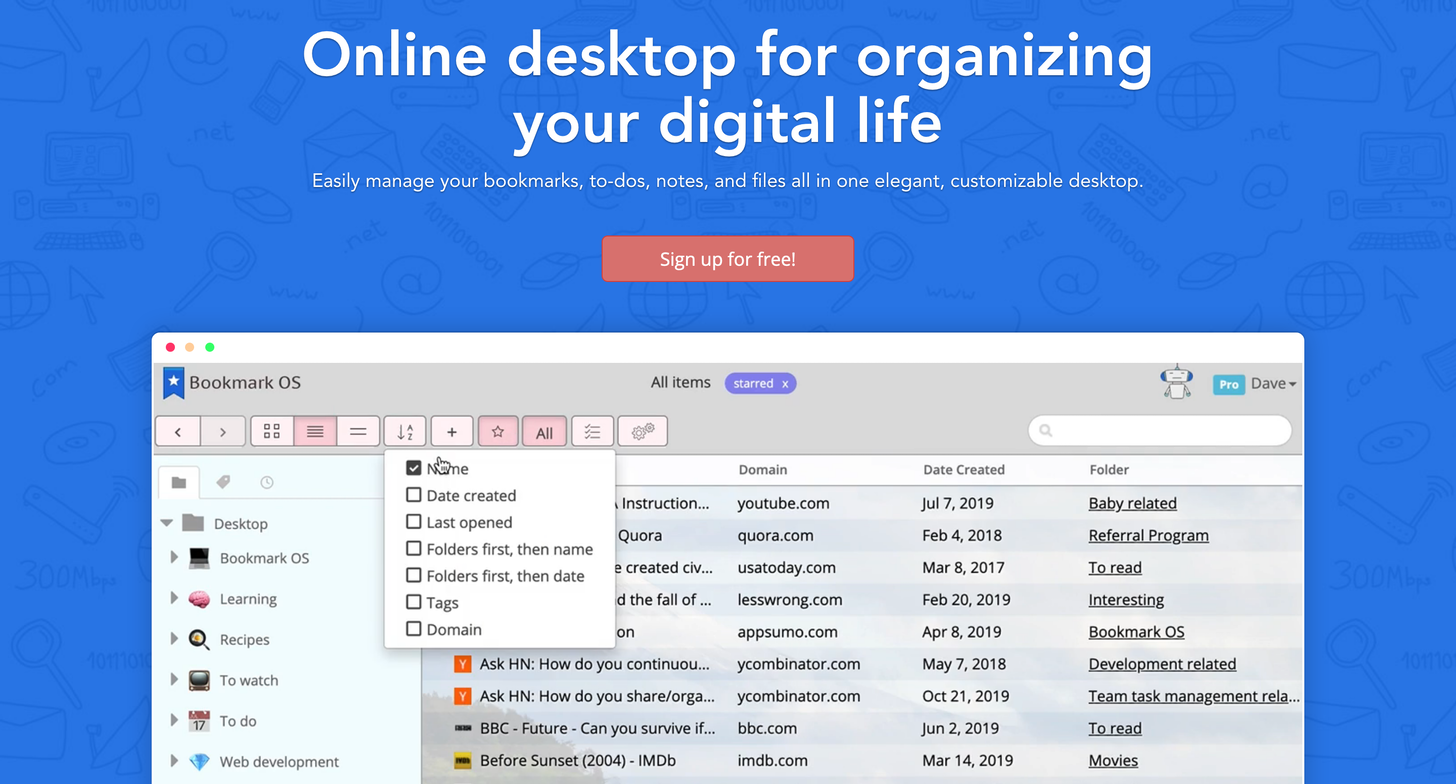 Bookmark OS is like the name implicants, an operating system for all your bookmarks, todos, notes and files, packed in an elegant desktop app. We all know the struggles of keeping everything nice, organized and structured when working across a lot of different apps. You are looking for a specific bookmark you need for a project, you do not know where you took that important note, what is next on your todo list, things can go cluttered really fast. Bookmark OS is your personal productivity zen, which gives you the power to stay organized and productive in one place.
---
Goods & Gadgets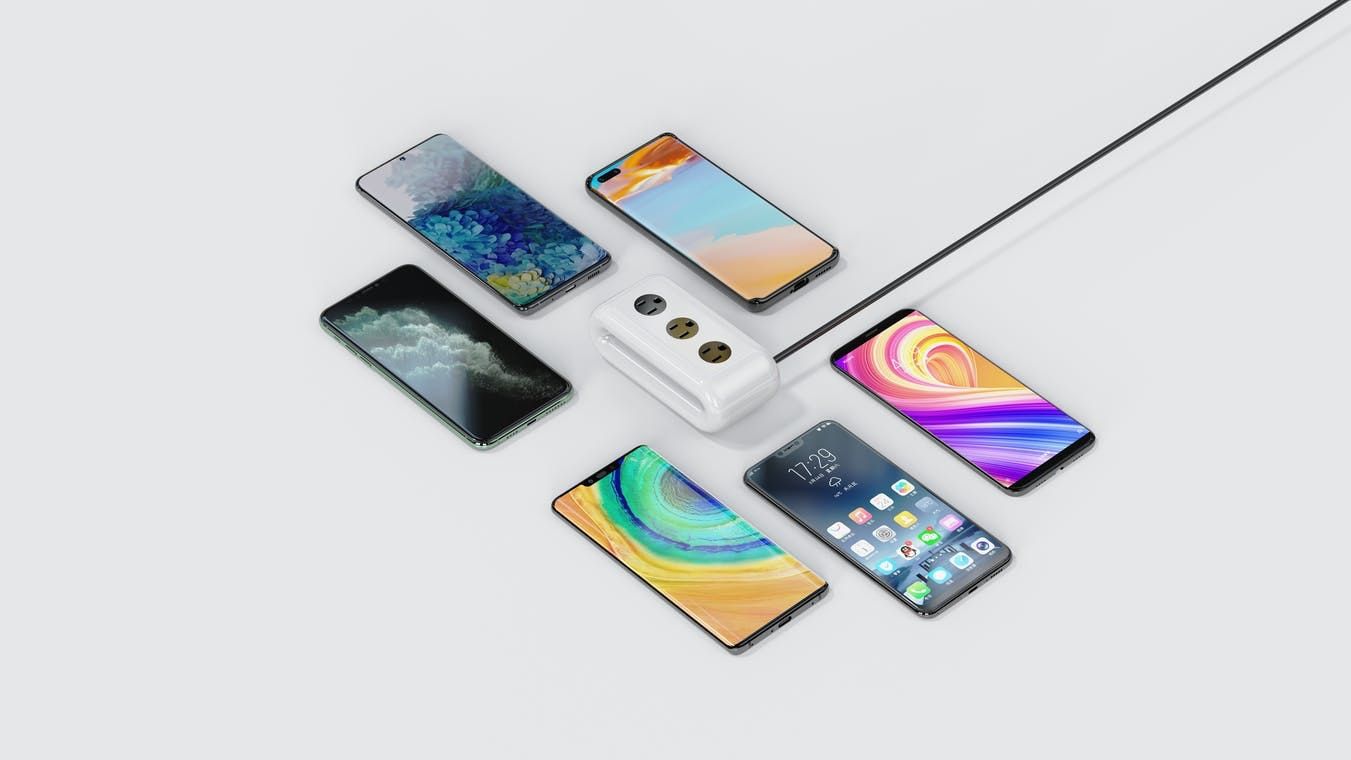 PowerCloud is the Next Generation Standard In Power Strip. PowerCloud brings a power strip renaissance as the world's first to achieve the highest PD 65W USB output in the smallest enclosure on the market. It establishes the standard for future USB power strips by providing higher speed charges for all your appliances including laptops while eliminating the need for adapters. Pretty neat gadget.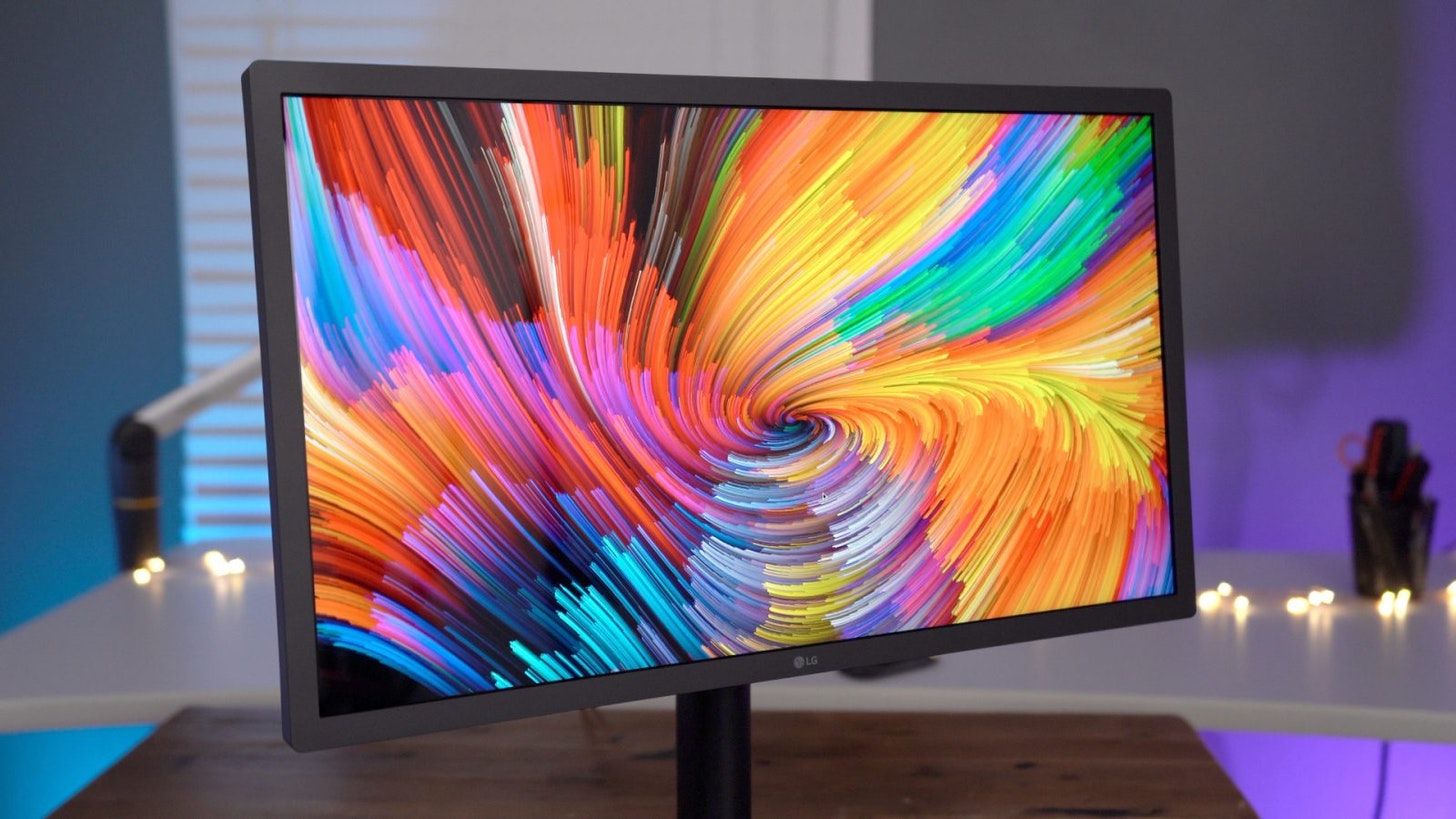 I am currently on the look for a new monitor for my work-from-home setup and this one from LG came straight to my eye. It offers stunning UHD display, over 8 million pixels, quality versatilety. It supports DCI-P3 & 500nits of brightness, therefore it can express razor-sharp text and life like images with wider color gamut and range of colors. Amazing piece of a monitor.
---
Useful Resource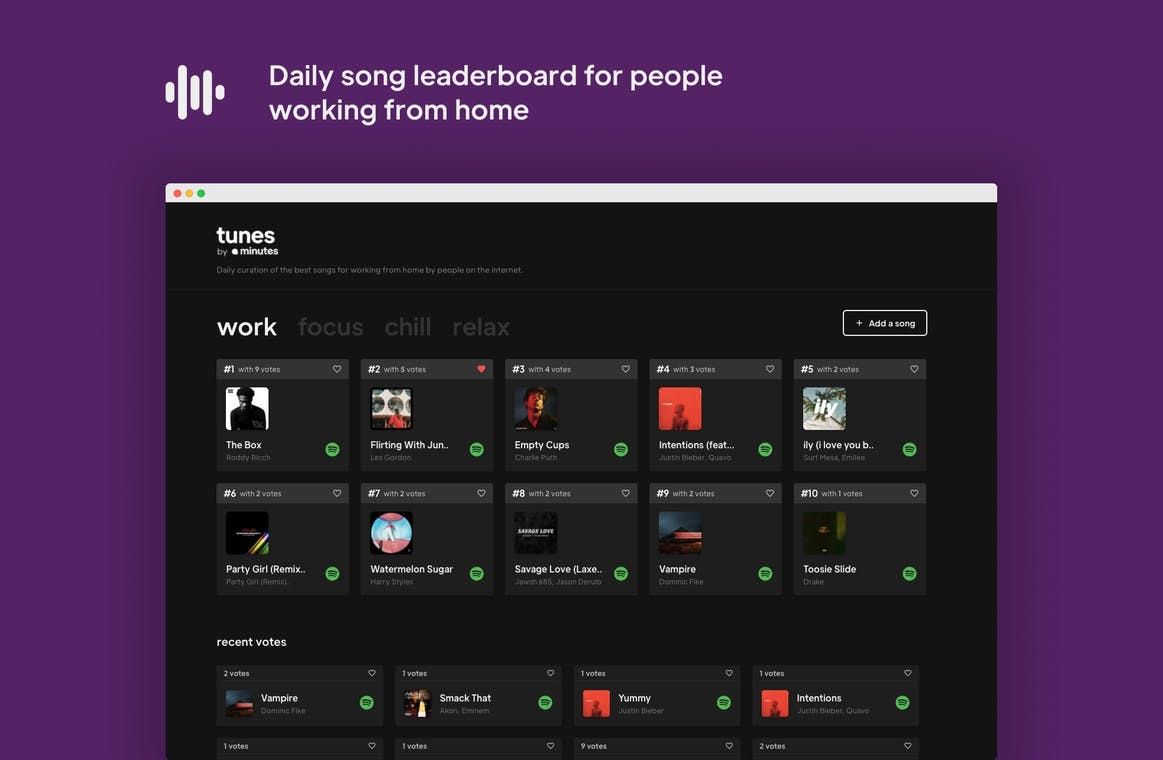 Music has been one the most important resources during my work-from-home situation. Although, for someone it might sound contrary, but I need to listen to music to deeply focus on work and projects. Most of the time I am listening to some very specific playlists over and over again. That could get sometimes a little bit boring. So, I am glad that I found Tunes by Minutes, which is a daily music curation resource put together for people to curate and vote for songs daily, with categorization to "work", "focus", "chill" and "relax". Discovering new music is just so fun!
---
Mental Wealth
➢ How to Promote Yourself Online When You're a Total Introvert – "I've always been quiet. In school, I barely raised my hand–not because I didn't know the answer, but because I didn't want everyone turning to look at me as I spoke. It still happens sometimes–the rush of nerves and feelings of anxiety that come with being the center of attention. While I never really had to, I've taken every type of Myers-Briggs test to confirm what I've known all along: I am an introvert. For me, being an introvert is no better or worse than being an extrovert; it just means that I interact with the world in a way that demands more energy and requires me to spend time alone to recharge. That said, if there's one thing that's challenged my introverted self, it's self-promotion. As a designer, I've always known the importance of visibility and discoverability, but the idea of having to develop an online presence has always made me cringe. How could I talk about my work–let alone myself–when I don't want attention?"
➢ How to choose the right note-taking app – "The note-taking tools market is projected to reach $1.35B by 2026. The good thing is: there is a note-taking app for everyone. The not-so-great thing: with a new note-taking app popping up every single week, it can be hard to decide which one is the best for your use case. Before we dive into the pros and cons of the best note-taking apps on the market, it is important to remember that a tool is what you make of it. There is no universally perfect note-taking app, and no note-taking app will do the work for you. Furthermore, choosing a note-taking app doesn't have to be a black-and-white type of process. It is likely your use case is at the intersection of several apps, and that you may need to use two or more of them in combination to achieve your goals. However, it's better to make a conscious effort to avoid building a Frankeinstein's monster of a productivity system. When it comes to taking notes and turning them into creative output, simpler is often better."
➢ The myth of brainstorming – "I have always been terrible at brainstorming. Since I was in college, this was a latent worry I had about potential hurdles I would face once I entered the field. I was quite shy in design school, and never felt comfortable speaking in group sessions, often opting for side conversations with classmates if I had feedback to give or seek. I knew the professional world would be structured around teams. I assumed life in a design team would be full of brainstorming sessions — mythical, lively, fast-paced meetings with brilliant ideas bouncing off multiple heads until they were captured in someone's notebook as shiny kernels of greatness. There would be roars of celebration and laughter, hugs and high-fives, uproarious chants. I feared I'd be the guy in the corner quietly admiring the scene, nervously slipping into a numb silence if someone asked me for my two cents. Still, I was eager and curious to learn, curious to one day brainstorm like a "real" designer."
➢ Notes on Thinking in Bets – "The decisions we make in our lives (business, saving and spending, health and lifestyle, relationships, parenting, etc) involve luck, uncertainty, risk, and occasional deception — prominent elements in poker. Unlike poker, chess contains no hidden information and very little luck. We get intro trouble when we treat life decisions as if they were chess decisions instead of poker decisions.Jobs and relocation decisions are bets. Sales negotiations and contracts are bets. Buying a house is a bet. Ordering chicken over steak is a bet, etc. In most of our decisions, we're not betting against another person —we're betting against all the future versions of ourselves that we are not choosing. Ignoring the risk and uncertainty in every decision might make us feel better in the short run, but the cost to the quality of our decision making can be immense. If we can find ways to become more comfortable with uncertainty, we can see the world more accurately and be better for it."
---
Typeface of the Week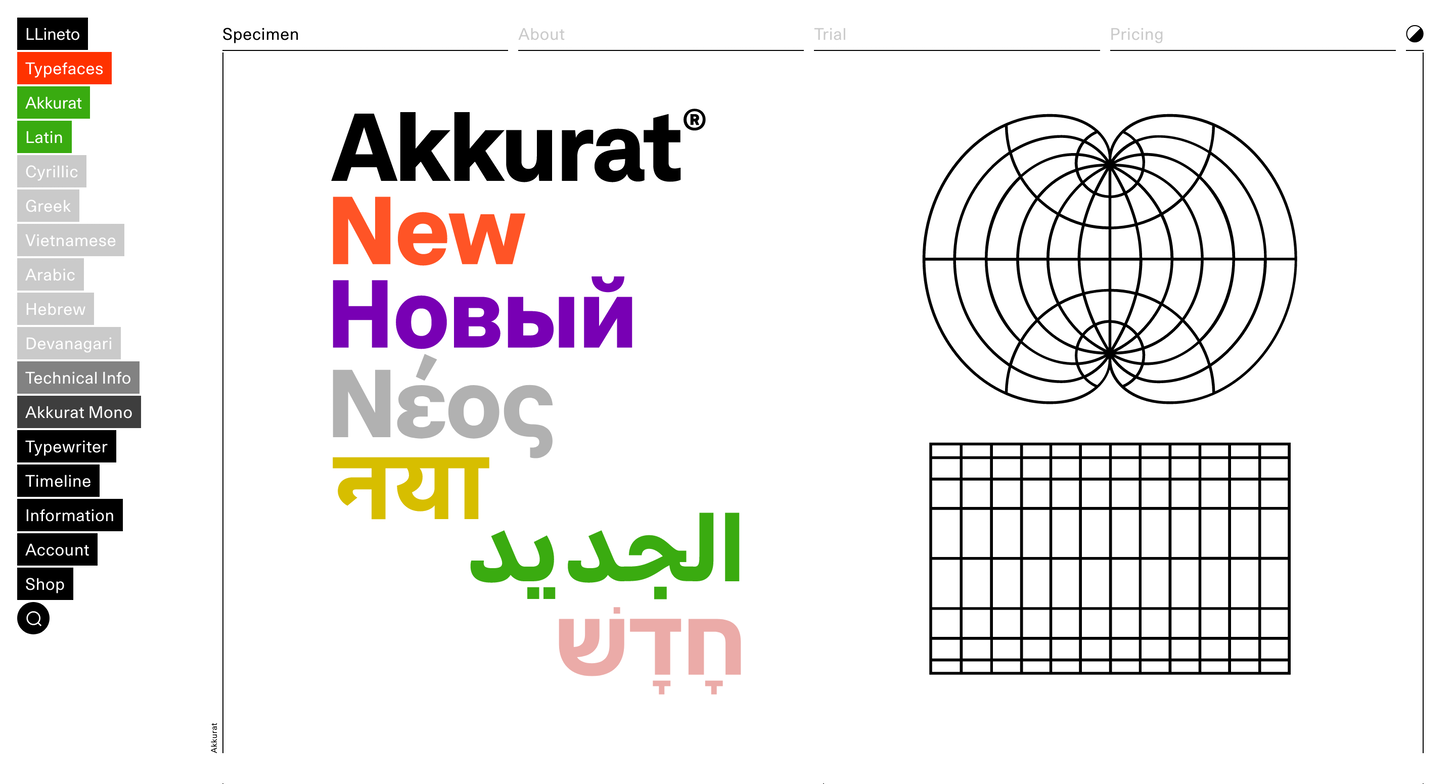 Akkurat is a grotesque sans-serif typeface designed by Swiss designer Laurenz Brunner and released in 2004 through the Lineto type foundry. It received much critical acclaim soon after its release. While it has been popular in the print world for several years now, lately I've started to see it pop up on the web more and more. Akkurat is available in three weights—light, regular and bold—each with matching italics.
---
Twitter thoughts
---
Till next time! 👋

Support: You have a friend who is looking for inspiration, news about design, and useful tools and apps? Forward this newsletter to a friend or simply share this issue and show some support. You can also show some love by simply clicking the button down below and keep this newsletter a sustainable side-project by buying me a coffee. ☕️ 🥰
---