Newsletter
It's Time for a Digital Detox & An operating environment for the new internet
In this week's issue of Creativerly: your photography - elevated, build your app visually, Tech's race problem is all about power, and a lot more.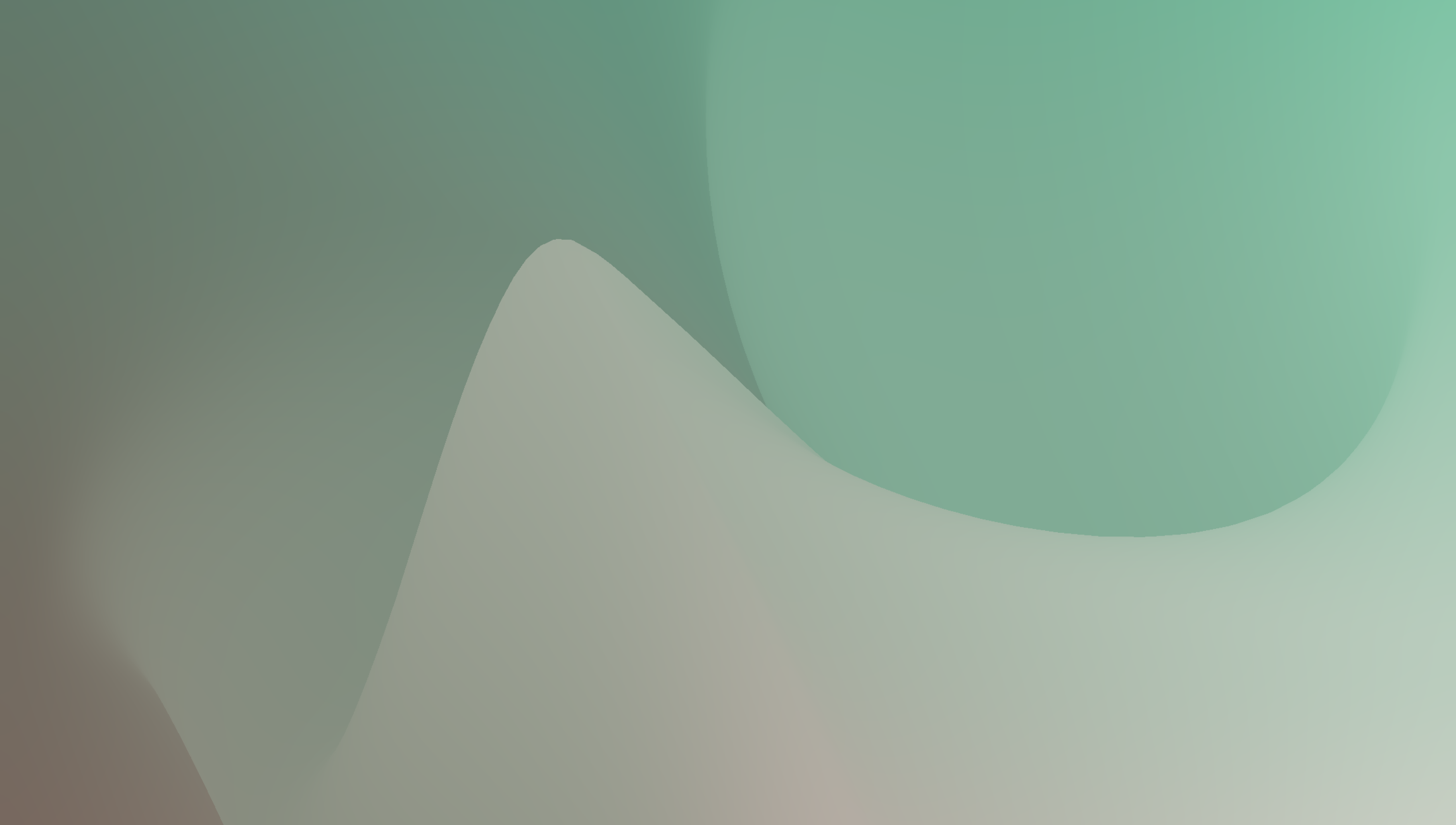 You are reading Creativerly, the weekly digest about creativity and productivity-boosting tools and resources, combined with useful insights, articles, and learnings from the fields of design and tech. The newsletter built for the creative community.
---
Hey and welcome to issue 94 👋
Over the last couple of weeks, I was on the lookout for a new project management tool. I have used Evernote for over 7 years as my main note-taking and project management tool. Back in 2018 I have made the switch to Notion and transferred all my notes over. I enjoyed using it because it was some really fresh air compared to Evernote. But I always had one big issue with Notion over the last couple of months. When I talk about project management, I mostly mean that taking notes, either in Plain text or Markdown. If I am writing a project outline I want to be able to quickly jot down notes, capture my thoughts, and display them in a nice and clean interface. Notion felt overwhelming. I just couldn't get used to their block system, it did not really feel like the app is boosting my productivity as I always struggled to find the right workflow. You always have to set up a page first, after that you could start using a template or simply a blank page, do I want to display it inline or as a separated page, tags, block, whatsoever. When I start working on a new project and I write down some notes and thoughts I do not want to think about anything of the above mentioned, I just want to start writing. Also, text is all I need. I do no want to get slowed down by a super polished UI, with loads of icons, buttons, a shiny sidebar. All I need is a structured interface, which gives me the possibility to quickly find all the important notes I have created.
Maybe you ask yourself why I do not use Workflowy for that, since I highly recommend that tool in the past. Well, Workflowy is great as an outliner and quick note-taking app, but it is limited when it comes down to format text, use images, markdown, etc. So, it does not solve the purpose I am looking for, regarding the use case I had for Notion. I gather all my notes within Workflowy, but everything that goes deep within a specific project gets saved, stored, and structured in a project management tool. Here is an example workflow: whenever I have an idea regarding a project, I jump into Workflowy and quickly outline my thoughts, after a quick validation and if I know I want to further work on that project I head over to my project management tool and set up a kind of dashboard where everything regarding the project comes together, notes, ideas, links, inspiration, resources, and so on.
So, here I am now testing out new tools. Currently, I am using Joplin, an open-source, cross-platform, note-taking tool, which lets me encrypt my notes, choose the sync-option, supports markdown, tags, and multiple notebooks. Basically, it is what I am looking for. But, to come to a conclusion, I need to give it a few more weeks.
I am curious: what are you using as a project management tool and why you decided to use that specific tool? I am super interested to get a glimpse into your workflow tech stack. Simply reply to this email and let me know! Looking forward to your answers.
If you have recommendations or feedback, drop me an email or a tweet. For now, enjoy the newsletter!  🥰
---
Apps, Software, Tools
I remember finding out about Anytype quite some time ago and came across it again recently. So, what is Anytype? Anytype is like your all-in-one dashboard. It gives you pages to take notes or write blog posts, tasks to keep track of open action points, files to quickly find pdfs, images regarding your projects, and a lot more. Anytype calls them apps which you can change or create completely new ones without writing any code. Anytype will help you to turn your idea or workflow into a product in a matter of minutes. If you still not quite sure what Anytype will do for you, head over to their website where you can get a glimpse of the app and how it works presented by four examples and use-cases. What I personally love about Anytype is the fact that they are a privacy-first company. They work without a central server, so only you have access to your encryption keys and data. On top of that, they are going to open-source Anytype with the public release, therefore the code will be verifiable. Also, Anytype will be free, with no storage limitations. You probably ask yourself how that will work out, right? Anytype stores information locally, so you can use as much space as you have for free. It's fair and sustainable. Anytype is a super interesting project, and I am incredibly excited for their public release. Sign up for early access now!
Luminar takes your photo-editing skills to a whole other level by using revolutionary tools and AI technologies. A lot of creatives working in the field of photo editing rely on Adobe Lightroom as their preferred tool. But, it is pricey, tied to a subscription, and certainly has a specific learning curve, to fully use the potential of the tool. During my studies, we were informed that there are basically no comparable alternatives to Adobe Lightroom. Well, they were wrong. Luminar by Skylum is one of the most advanced tools when it comes down to professional photo editing. Why should you consider buying Luminar instead of Lightroom? Luminar contains exclusive tools for you to create unbelievable masterpieces in Travel, Landscape, Portrait, or other genres of photography. On top of that, there is no need to spend years learning. Everything in Luminar was designed to make it as flawless as possible. Ultimately, Luminar also is not tied to a subscription, just pay once and enjoy it forever, with no restrictions, you will still get 24/7 support and future maintenance updates. Luminar is incredibly powerful, versatile, and easy-to-use. It is available as standalone software for both MacOS and Windows, or you can also use the power of Luminar's AI technologies as a plugin for Adobe Photoshop, Photoshop Elements, and Lightroom.
There are quite a few tools that let you build mobile apps, well most of them let you build so-called Progressive Web Apps. Although there already tools that promise to give you the possibility to visually build mobile apps, but also create source code at the same time. Draftbit is one of those tools, and it might be one of the most-advanced no-code app builders out there. With Draftbit you create, customize, and launch mobile apps all from your browser. Drafitbit's interface is simply gorgeous and reminds me a lot of screen design tools like Sketch, Figma, Adobe XD, etc. Therefore, it should be fairly easy to get yourself comfortable while building your first mobile app. If you need a head-start for your next project Draftbit will provide you with Bits, Blocks, and Examples to help you move fast. If you want to jump in and customize everything you will still have the possibility to write your own code. Once you are ready with all your app settings and code, you are also ready to deploy a PWA of your app in under 60 seconds. Draftbit is currently available only through requesting access. They are also working on features like deploying your app into Apple's Testflight or Google Play's beta program to test the water or also submit your app for release. Exciting times are ahead, with no-code tools like Draftbit.
Since we are still living during a global pandemic, loads of people are still working from home, jumping from one zoom call to another. Also, we already know that Zoom is one of the worst video conferencing apps when it comes down to respecting the user's privacy. Thankfully, there are some creative minds who want to solve that issue. One of those are the folks behind Xroom a video conferencing app, that provides secure, simple, and encrypted video conferencing spaces that offer the privacy and personalized touch you deserve. Using Xroom is super easy, all you have to do is create a room, invite your guests, and simply start the call and communicating. Xroom does not store any data, nor will they ever sell your data as a commodity. Your encrypted interactions and data belong to you. They have no right to resell what is yours, nor will they ever. Xroom promises to clearly and concisely explain their tech to you and will dedicate themselves to upholding your privacy, anonymity, and security while you use the Xroom platform. I love that. There should be more companies following that example.
---
Useful Resource
With the release of iOS 14 my timeline on Twitter was full of screenshots from people showcasing their customized app icons. Designers and creators quickly jumped in and started creating custom icon sets for those who really want to customize their iPhone home screen experiences. One of the more unique icon sets I found is this one by Frankly Land, a glossy 3D icon set that comes in four different color schemes. On top of that, it also includes some wallpapers to round everything up. I love the look of the icons, as they have a very vibrant feeling to it. I am absolutely sure that those icons will be an absolute eye-catcher on your iPhone.
---
Mental Wealth
➢ It's Time for a Digital Detox. (You Know You Need It.) – "When is enough enough? Even though the presidential election is over, we're still doomscrolling through gloomy news about the coronavirus surge. The rest of your daily routine is probably something like mine while stuck at home in the pandemic: Divided among streaming movies on Netflix, watching home improvement videos on YouTube and playing video games. All of these activities involve staring at a screen. There has to be more to life than this. With the holiday season upon us, now is a good time to take a breather and consider a digital detox. No, that doesn't mean quitting the internet cold turkey. No one would expect that from us right now. Think of it as going on a diet and replacing bad habits with healthier ones to give our weary eyes some much needed downtime from tech."
➢ Escaping the Modern Rat Race: How to Handle the Game of Competitive Signaling – "The worst thing about our modern culture is the growing ignorance towards what's really valuable in the world. From an early age, we join a long-distance rat race where the competition is measured not by who we are, but by what we own. Therefore, the desire for material possessions and attention from our peers become our chief goals. Survival, it seems to us, is based on how well we portray our qualities to the outside world – even if we don't necessarily possess them. Living a normal life according to our society, even if we don't always admit it, is tightly connected to the acquisition of funds. One of the most talked-about traits promoted by institutions regardless of our location is the value of money. Of course, this is not directly mentioned by the media outlets or by our neighbors, it's beautifully camouflaged by what money can buy."
➢ Tech's race problem is all about power –  "As problematic as the tech industry's diversity statistics are, activists say the focus on those numbers overlooks a more fundamental problem — one less about numbers than about power. What they're saying: In tech, they argue, decision-making power remains largely concentrated in the hands of white men. The result is an industry whose products and working conditions belie the industry rhetoric about changing the world for the better. Why it matters: In this view, unless the tech industry finds a way to reform its power discrepancies, its fundamental inequalities won't change, even if the industry manages to improve its poor track record on diversity."
➢ How to Break Through Your Comfort Zone and Try Something New – "Creatives are some of the most capable people I know—which is why it always baffles me to realize that many creatives struggle to break out of their comfort zones and try something new. And yet, I see it over and over again. All too often, creatives—the people who thrive on originality and appreciate breaking the status quo—keep themselves firmly inside "the box." They limit themselves to one type of work, one program they use, one area of design. They don't just get stuck in a rut; they put themselves there."
---
Last Week Quick Bits
---
Twitter thoughts
---
Till next time! 👋

Support: You have a friend who is looking for inspiration, news about design, and useful tools and apps? Forward this newsletter to a friend or simply share this issue and show some support. You can also show some love by simply clicking the button down below and keep this newsletter a sustainable side-project by buying me a coffee. ☕️ 🥰
Disclaimer: My posts may contain affiliate links. If you buy something through one of those links you won't pay a penny more, but I'll get a small commission, which supports this blog and also my side-projects. So consider buying something through my links. Thank you!