Newsletter
Know your worth & Teslas Cybertruck is just
In this week's issue of Creativerly: Unleash your keyboard's superpowers, the hyper-focus app, passwords are a design problem, and a lot more.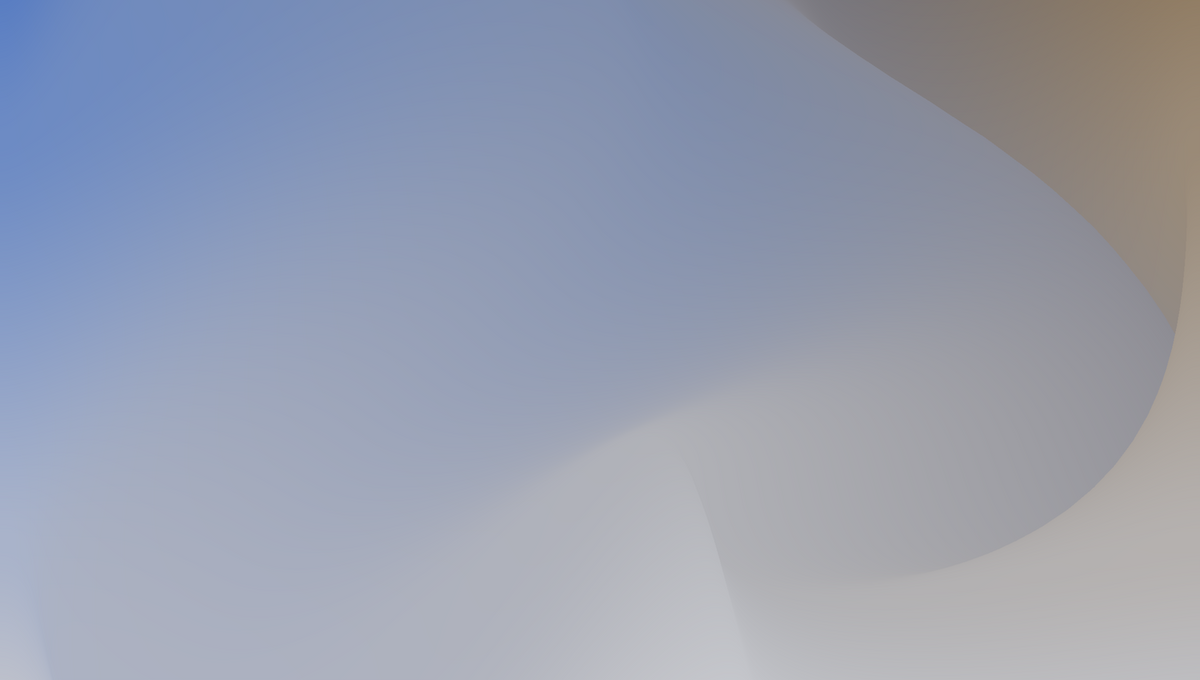 You are reading Creativerly, the weekly digest about creativity and productivity-boosting tools and resources, combined with useful insight, articles, and learnings from the fields of design and tech. The newsletter built for the creative community.
---
Hey and welcome to issue 41 👋
I just finished a new blog post. It is about my newest side-project designsupplies. Over the last few years, I have built a huge archive of different design resources and tools. With designsupplies I will share all of that. Useful apps, tools, resources, articles, books, etc. to kickstart your next design project. I just set up a landing page to inform people about the project. Currently I am working on the final webdesign. Everything will be built with Webflow, a great tool which makes it really easy to build a modern and dynamic website visually. Check out theblog post to get more insights on how I started to build designsupplies.
If you want to get also some insights on Creativerly, I have also a blog post for you, where I describe my strategy and tactics for growing my newsletter and gaining new subscribers. Read it here.
If you have recommendations or feedback, drop me an email or a tweet. For now, enjoy the newsletter! 🥰
---
Apps, Software, Tools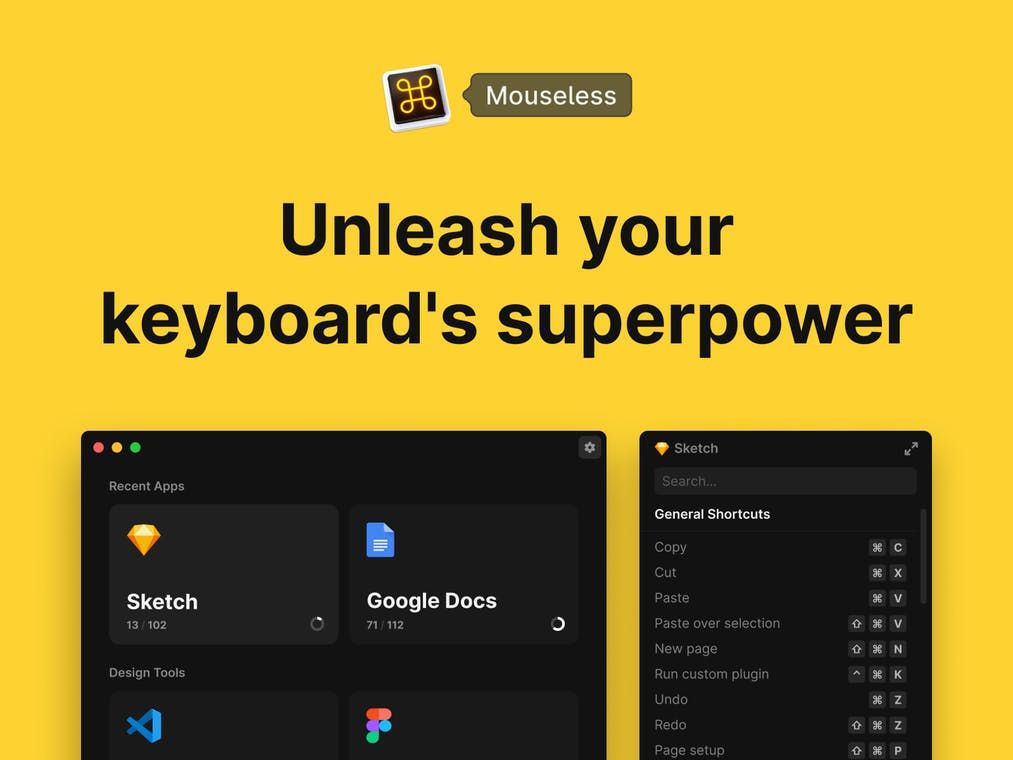 Mouseless caters shortcuts for your favorite apps in bite-sized exercises to you. Need to cheat? Look up a shortcuts within your current app. Works with every app you've ever installed.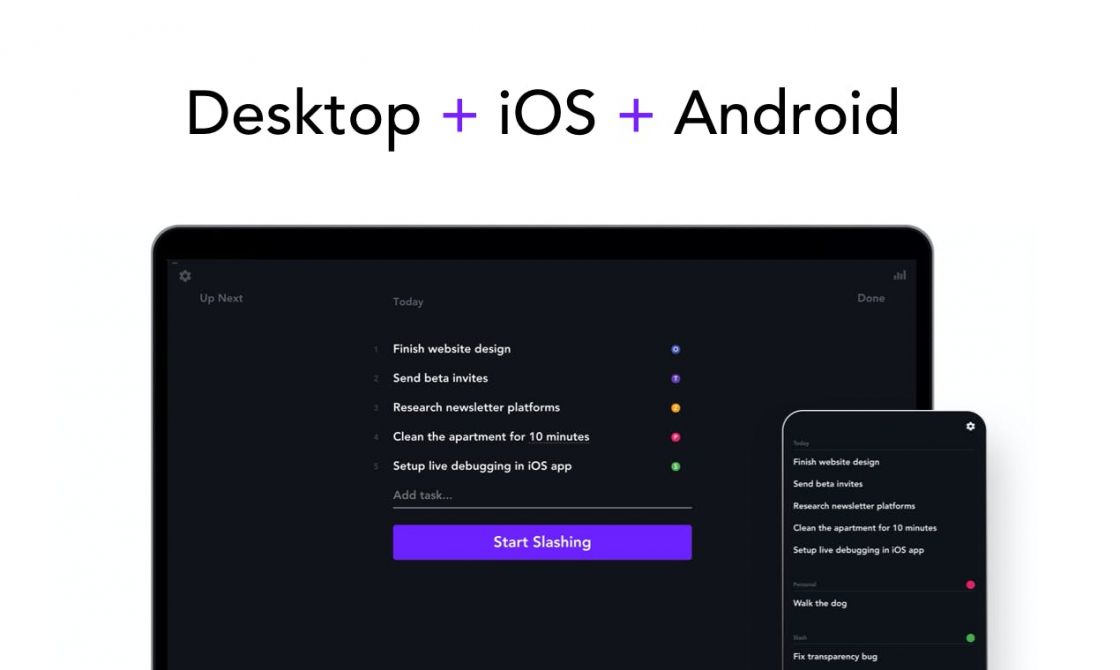 Slash is a new type of to do app that actually helps you get things done VS just make lists. Add your tasks, hit 'Start' to enter hyper-focus mode, and never leave flow-state. Level up with Pomodoros, Eisenhower Matrix sorting, time-based tasks + more.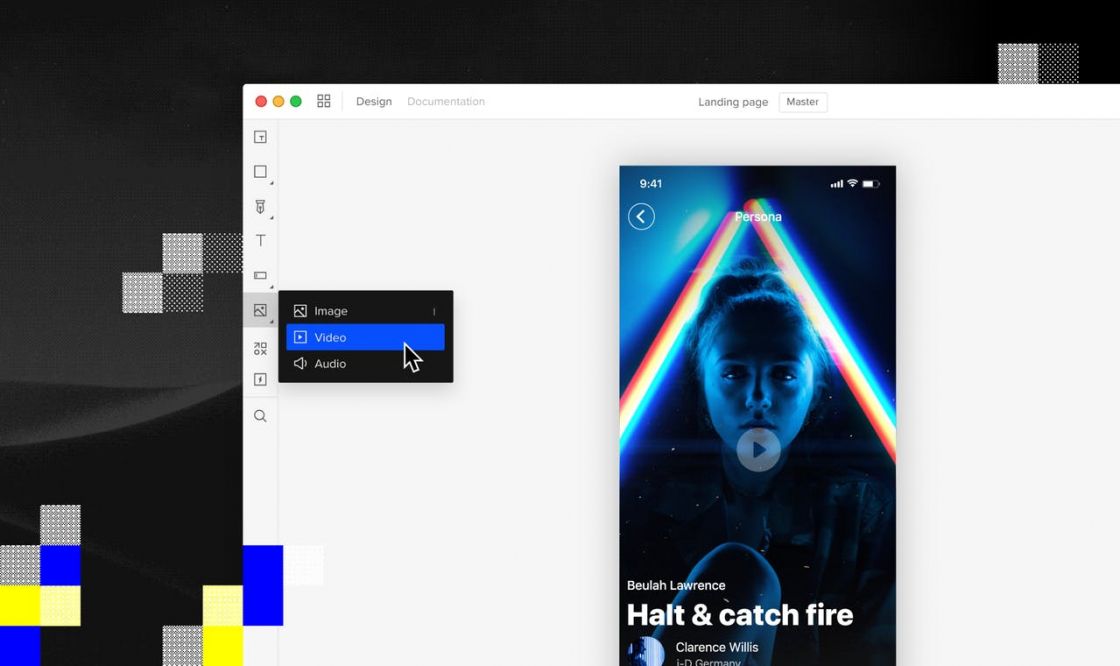 UXPin is the all-in-one design tool where you can prototype using animations, states, real inputs, and logic, co-design in real-time and share specs with devs.We've recently improved the UI, performance and added new features, wrapping it up as UXPin 2.0.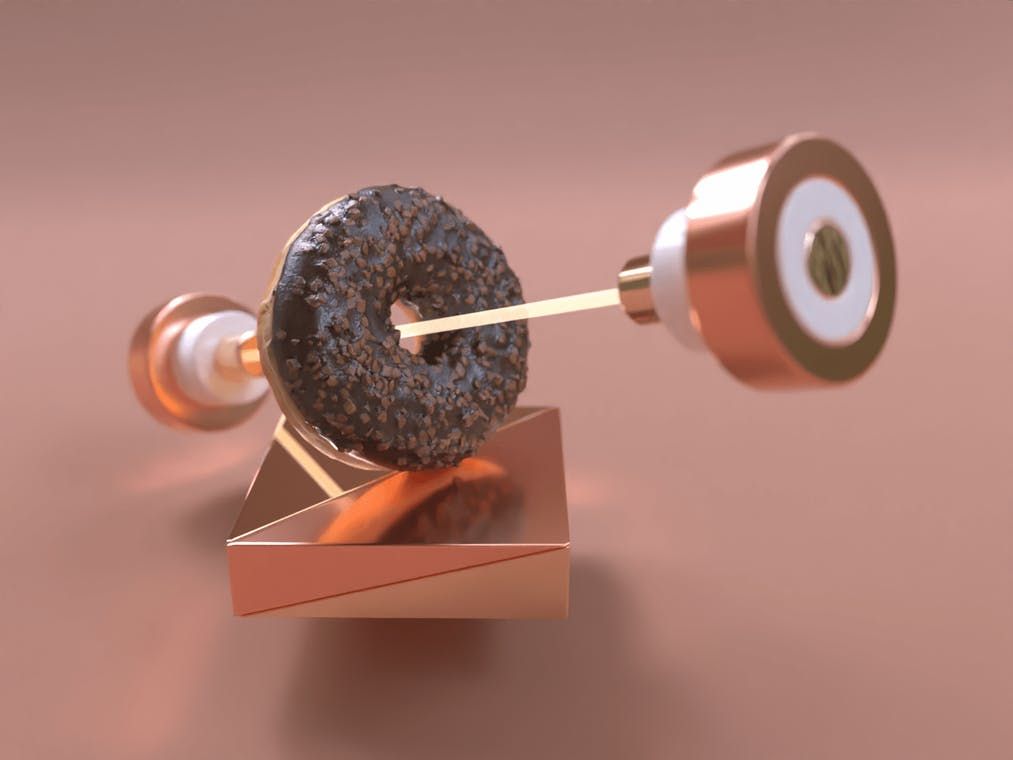 It's like photography where you can control everything! Create professional 3D images without the need to learn complicated 3D software. Start with beautiful pre-defined templates, use millions of assets and render a photorealistic image with just one click.
---
Goods & Gadgets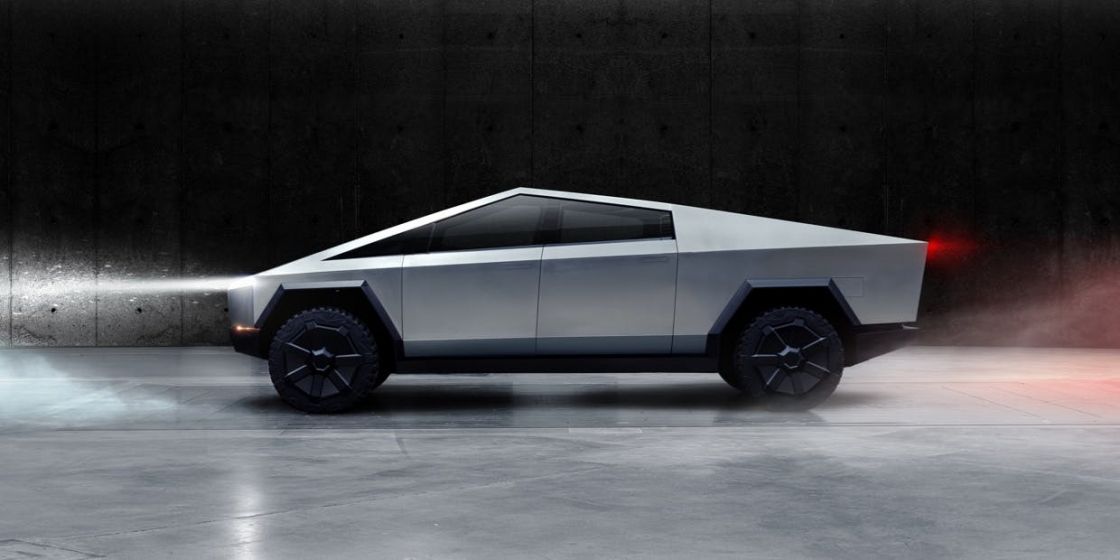 Cybertruck is designed to have the utility of a truck and the performance of a sports car. The vehicle is built to be durable, versatile and capable, with exceptional performance both on-road and off-road.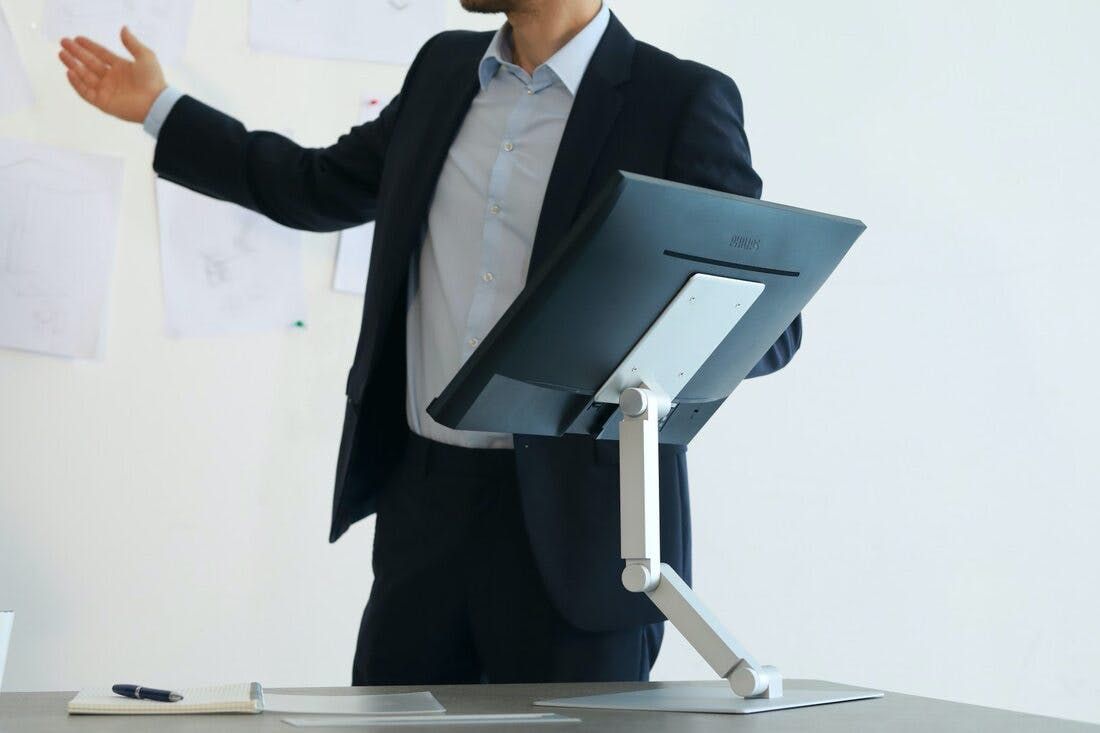 The attractive arm stand is rated for up to 88lbs of weight, but it can easily handle much more than that judging by the guy sitting on it. It will not only raise gear up as high as 15" off any surface, but it also offer as many 18 different resting positions.
---
Useful Resource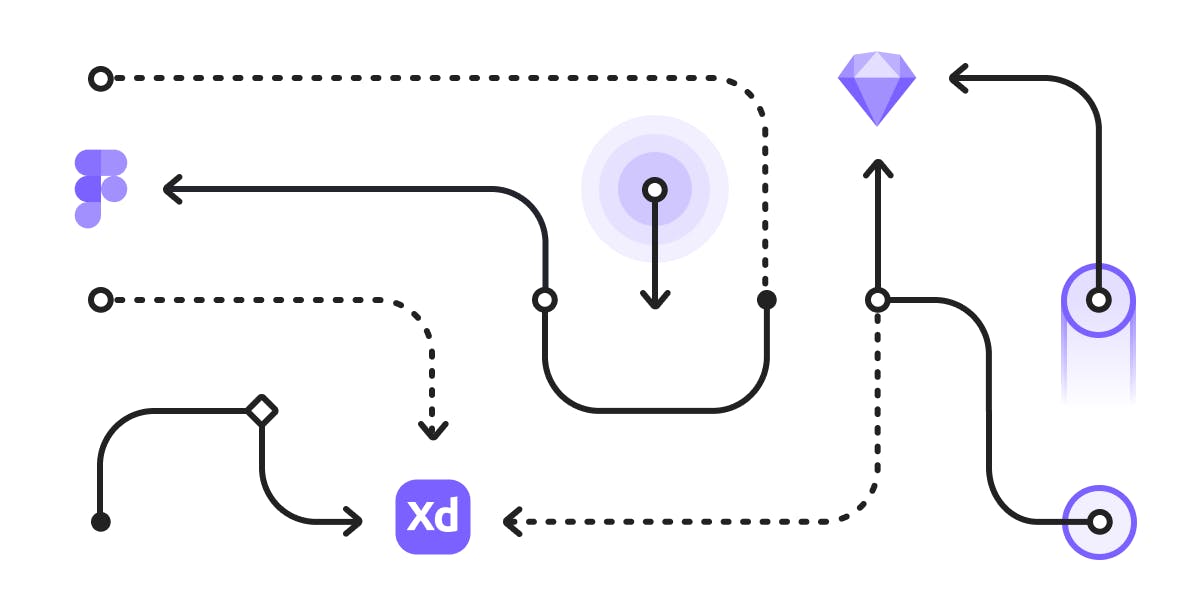 Quick and easy flow creation right inside your favorite design tool. Intelligently-named components and file structure. Smart resizing rules baked into each component.
---
Mental Wealth
➢ Know Your Worth! A Guide To Setting Your Rates – "What's your rate?" It's hard to think of another question from a potential client that instills a greater sense of dread in freelancers. Even seasoned independent workers tell us they still balk when asked for their rates. If you think about it practically, it's silly: you're a professional, you're good at what you do, and you have the experience and skillset to back that up. But in reality, emotions often kick in and it's not that easy. Maybe it's because we've been conditioned not to talk about money. Maybe it's because of a nagging sense of imposter syndrome. Maybe it's a fear of over-bidding and losing the gig or burning a bridge. Or maybe it's the opposite, that we're afraid of coming in too low and under-valuing our work."
➢ Passwords Are a Design Problem – "Like a lot of urgent advice, this terrific article about best practices in creating strong passwords, written by Jon Xavier of Fleetsmith, feels both necessary and tragic. Necessary because, as the article says, there is "so much outdated, misleading, and just plain wrong information" about how to create and maintain passwords out there. And tragic because this most basic of security measures, which few of us have ever really mastered, seems likely to continue to challenge most users of digital products for the foreseeable future."
➢ Tips and Considerations When Choosing a Typeface (with Infographic) – "Choosing a typeface for any design project can be stressful. Some designers default to using the same handful of fonts they're comfortable with for every project. Others spend hours trying to figure out the right typeface for the job without ever really feeling confident in their final choice. Not surprising considering there are more than half a million fonts in existence."
➢ Expect change in your design career. Choose growth. – "When designers consider a new job, one of their biggest concerns is the size of the company. Should I work at a small company or a large one? What's better: start-ups or enterprise? Maybe something in-between? After working in design for 20 years for companies ranging from Facebook and Instagram to small start-ups, I've learned that the answer to this question is far from one-size-fits-all. I've also learned that changing companies isn't a magical path straight to permanent contentment."
---
Essential Reading
➢ Creative Confidence: Unleashing the Creative Potential within Us All by David & Tom Kelley - A powerful and inspiring book from the founders of IDEO, the award-winning design firm, on unleashing the creativity that lies within each and every one of us. Too often, companies and individuals assume that creativity and innovation are the domain of the `creative types'. But two of the foremost experts in innovation, design and creativity on the planet show us that each and every one of us is creative. In an entertaining and inspiring narrative that draws on countless stories from their work at IDEO, and with many of the world's top companies and design firms, David and Tom Kelley identify the principles and strategies that will allow us to tap into our creative potential in our work lives, and in our personal lives, allow us to think outside the box in terms of how we approach and solve problems. `Creative Confidence' is a book that will help each of us be more productive and successful in our lives and in our careers.
---
Typeface of the week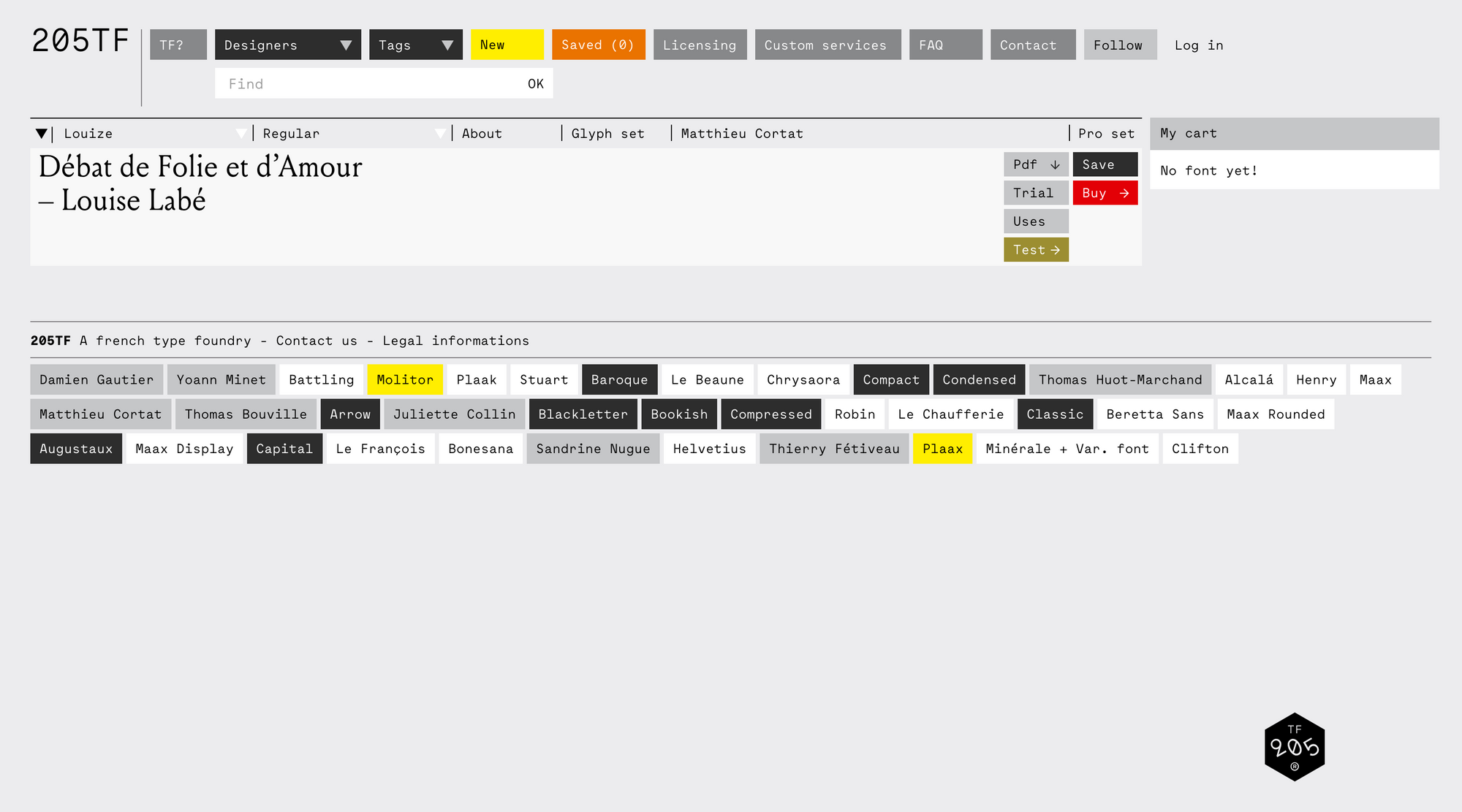 Louize is a serif typeface designed by Matthieu Cortat and published through French foundry 205TF in 2013. The design is a revival of Augustaux, a nineteenth century inscriptional face designed by Louis Perrin. The family is available in three weights with matching italics, as well as a display version.
---
Twitter thoughts
---
Till next time! 👋

Support: You have a friend who is looking for inspiration, news about design, and useful tools and apps? Forward this newsletter to a friend or simply share this issue and show some support. You can also show some love by simply clicking the button down below and keep this newsletter a sustainable side-project by buying me a coffee. ☕️ 🥰
Disclaimer: My posts may contain affiliate links. If you buy something through one of those links you won't pay a penny more, but I'll get a small commission, which supports this blog and also my side-projects. So consider buying something through my links. Thank you!
---