Newsletter
Launch like a Pro on Product Hunt & A calendar-driven note-taking tool
In this week's issue of Creativerly: a gorgeous-looking time-tracking and invoicing app, the only VPN you'll ever need, privacy isn't free, and a lot more.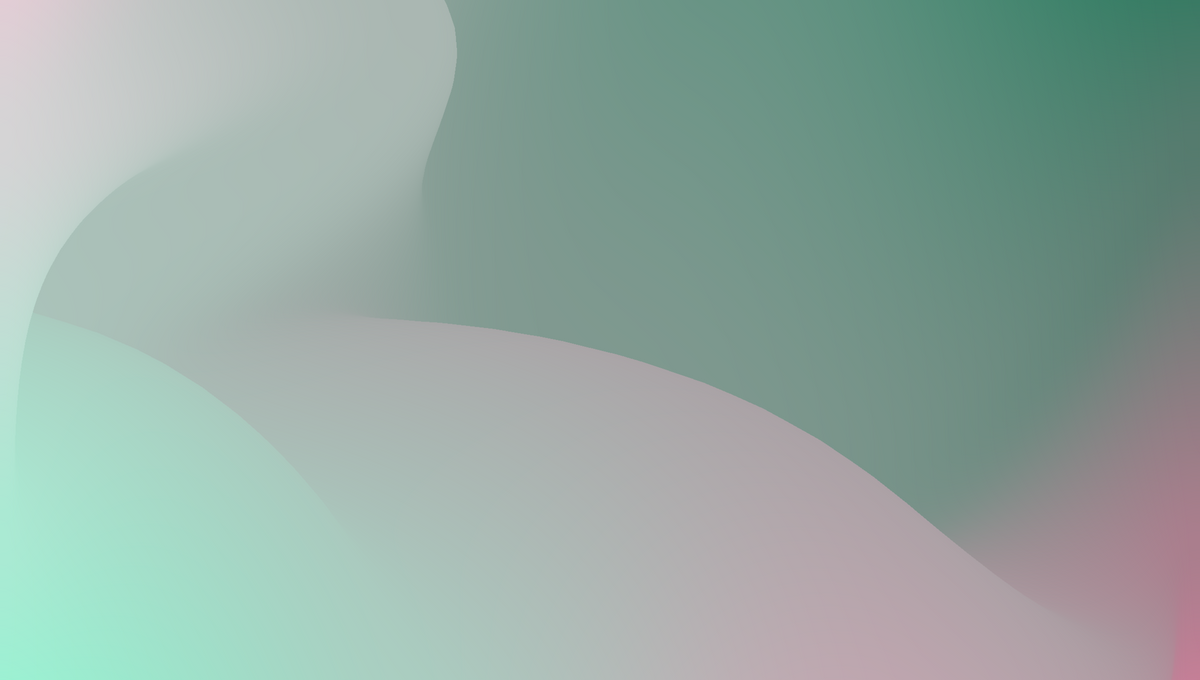 You are reading Creativerly, the weekly digest about creativity and productivity-boosting tools and resources, combined with useful insights, articles, and learnings from the fields of design and tech. The newsletter built for the creative community.
---
Hey and welcome to issue 93 👋
Well, in issue 92 of Creativerly something got a little bit messed up. Three out of the four tools I have featured had the exact same description. I have actually no idea how this did happen, since I write every single description one by one, no copy-and-paste, whatsoever. I am sorry about that issue, but I am also thankful for subscribers like Wilson, who pointed out this issue to me almost immediately after I have send out the issue. The error is now solved in the version which is online. If you are asking why I even point this error out, well this newsletter always has been a personal connection to like-minded creative minds, so I just want to be honest, and I do not want to downplay any errors that are happening on my end. I have made a mistake and you should know about it. On top of that, I also have to apologize to the people behind the tools I have featured but did not provide the right information because of this error. Therefore, I decided to add the three tools once again this week in addition to the four new tools I found for you. So, enjoy some extra apps and tools recommendations in this week's issue of Creativerly.
Also, you might have realized that I did not send out any Black Friday promotional email. The reason for this is simple. First, I think your inbox is already full of different black Friday last-minute-deal-emails. Second, I just do want to promote loads of deals and encourage people to buy stuff that they actually do not need. Nevertheless, here are some deals which are still available until Monday 30th November, of which I think will deliver great value and support makers which I personally admirer: Steph Smith's outstanding book "Doing Content Right" which is a must-read for anyone who wants to start a newsletter or blog or want to perfect an already existing publication, is 50% off with the code "50MONDAY". Carrd, which has to be the easiest website builder out there, which lets you build landing pages in literally minutes, is still having 50% off Pro Plans and also renewals (if you already have a pro plan and want to renew it the code is also valid) with the code "BLK2020". Designcode.io one of the most comprehensive resources to learn design and code, by building real apps with React and Swift, is 50% off their PRO subscription, just head over to their website, the discount is already added at checkout. Affinity Software, an incredible suite of Vector, Photo, and Layout tools, and a superb alternative to Adobe CC, is currently 30% off, head over to their website to check out the discounts for Affinity Designer, Affinity Photo, and Affinity Publisher, all available for one-time purchases, no subscription. And last but not least, since I know quite a lot of my subscribers are Indie Hackers, building their own products, a domain for that product is a crucial part in launching it. Namecheap, one of my favorite domain providers, is currently having quite a lot of deals, with up to 99% off of specific domains, just head over to their website and you will see all the current deals. All those deals are valid as of writing this issue of Creativerly (29th November 2020) but I do not guarantee that they are still valid when you are reading this newsletter.
That's it! Shop responsibly!
If you have recommendations or feedback, drop me an email or a tweet. For now, enjoy the newsletter!  🥰
---
Apps, Software, Tools
I am following how NotePlan is evolving for quite some time, but I did not yet try it out. NotePlan recently introduced version 3 with a fresh new interface, new features like bi-directional links, a command bar, folders, and a lot more. But, what is NotePlan exactly? Well, NotePlan has a really unique approach to note-taking, there aren't that many tools out there I am aware of, which works the same. So, NotePlan is a calendar-driven note-taking app. It is based on daily notes, that is deeply integrated with your calendar and reminders. But, you do not have to use NotePlan like that, since there are also folders, that let you store and structure your notes, that are not dependable on a specific day. A lot of people like to use NotePlan as a digital Bullet Journal, since every time you open up the app, you will be presented by default with the specific day and can simply start jotting down your notes, thoughts, and tasks. If you want to structure your daily notes beside the date you can use tags. Your notes are based on Markdown and saved in plain text files. This means your data is easily accessible at all times (not locked up in a server) and it's highly portable (you can use any text editor). With NotePlan 3 Eduard Metzger, the one and only developer behind NotePlan, introduced a subscription service for the app, which will cost you $59.99 per year or $6.99 per month. Right now, the app is only available for MacOS, iOS, and iPadOS, with a web version planned. NotePlan 2, the previous version, is available through a Setapp subscription, so if you are using Setapp you can try out NotePlan 2 and decide after that if you want to make the jump to the newer version. Also, Eduard is planning to bring NotePlan 3 to Setapp for both MacOS and iOS, so if there are several apps in Setapp you are interested in and you also plan to use NotePlan 3, a Setapp subscription could be the real deal for you. If you want to learn more about NotePlan, head over to the website and check out the "How does it work?" section. A great tool, I can not wait to try out. On top of that, it is always great to see such a great product by a solo developer.
Working across several projects often involves switching back and forth between different tools for tasks, notes, chats, docs, calendar, and so on. While the bundling and unbundling of software has been discussed a lot, and both ways seem to be legitimate, since it always comes down to personal preference, I have the feeling that we kind of move towards the bundling of software once again, when looking at recent tools entering the productivity niche. Nifty operates already quite some time in that space and has attracted teams from Apple, Verizon, IBM, and more. If you want to stop switching between Chats, Tasks, Docs, Calendar, & Meeting tools and straight want to automate your team & client work in one simple, yet powerful app, Nifty could be your tool of choice.
Orbit is a gorgeous-looking time-tracking and invoicing app, available for Mac, iPhone, and iPad. This tool could be of interest especially for people working in the freelance business, as tracking the time you have worked on a project, and creating invoices for the work you have done are both crucial parts when working as a freelancer. I still think that Bonsai is the ultimate productivity suite for every freelancer, but as someone who is just starting out in the freelance business, it could also be a little bit overwhelming, since it is a suite of a lot of different tools. Sometimes, all you need as a freelancer is a simple time-tracking tool with the ability to generate invoices, therefore Orbit might be the right tool for you. I would definitely start using Orbit (if I would be on the lookout for a tool like this) just because I want to enjoy the gorgeous interface on a daily basis. What I also love about Orbit is the deep iOS integration, since you get also beautiful-designed widgets, which gives you a great overview of your time-tracking. Orbit also gets build in public, which means you can check out their public Trello board to get an overview of the tasks and issues they are currently working on. I love that.
There are quite a lot of VPN Apps out there, with NordVPN being one of the biggest players, since they are pretty actively sponsoring big Youtubers and Content Creators. Fair enough since they build a product loved by millions, available on pretty much every single platform. But, I recently found out about a new VPN app by MacPaw, software creators known for CleanMyMac or CleanMyPC, Setapp, and The Unarchiver. I am a huge fan of MacPaw, since they create simply gorgeous software. And that is the exact reason why ClearVPN, the newest addition to the MacPaw software universe, caught my attention immediately, it is simply a beautiful piece of software. ClearVPN is available cross-platform, on iOS, macOS, Windows, and Android. It has a strict no-logs policy, which means they don't store, share, or even collect your online activity, personal info, IP address, etc. Also, ClearVPN features top-tier encryption. What I really love about ClearVPN are their shortcuts. Unlike other apps that leave you agonizingly choosing the server for your particular need — ClearVPN easily and effectively gives you a solution with a personalized touch. For example actions like changing location, browsing securely & privately, or unlock streaming & entertainment, are all just one click away. If you are a Mac user and using the Setapp subscription you can install ClearVPN right away. Other than that, ClearVPN will cost you €10.95 for 1 month and €78.95 for 1 year. Check it out!
---
I would guess that nearly everyone already needed to create a survey in his or her life, regardless if it was for work, school/university, or anything else. On top of that, I would also guess that most of us used Google Surveys, just because of the simple fact that it is free. But why is it free, when so many people use it every single day? Well, because Google makes enough money with all the data they are able to gather, once someone is using one of their products. So, did you ever think about a survey tool, which actually respects its user's privacy and collects data only with end-to-end encryption? Let me tell you, Blocksurvey is the tool you were looking for. Blocksurvey guarantees end–to–end encryption to your responses, that only you can access. Your data is yours, you own it. For data providers, Blocksurvey guarantees that when you share your answers online, you're not sharing your identity too.
I was already incredibly impressed when I found out about Universe for the first time, since it is crazy to think about the fact, that you can create a fully functional website from the palm of your hand. But now, with the release of MacOS Big Sur, Universe brings their intuitive website builder and awesome experience to Macs. Universe is the first app that lets you make websites right from your phone so you can manage your business from wherever you are. With their newest update, you will also be able to use Universe's complete toolkit of building blocks right on your Mac. But with Universe's drag and drop builder you are not only able to build websites in minutes, but you can also set up a shop and start selling in just a few seconds. Sell products and manage your inventory with simple tools that work right out of the box. Get your business off the ground, start selling online, and share it with the world.
There are certain types of people who love to work in a more visualized environment. People who like to draw and outline a project on a canvas or whiteboard. There are several tools that support those kinds of workflows, giving users the possibility to work on a canvas and place notes, images, videos, to-do lists, etc. on that canvas. Milanote, for example, gives the user a blank canvas, with different boards the user can build and visualize a workspace consisting of different cards with different content. BeeCanvas claims to be the ultimate visualizer - the whiteboard collaboration platform. If you like to collaborate with your team visually on an online whiteboard, BeeCanvas might be worth checking out. Collaborate, express, convey, and influence using BeeCanvas. With BeeCanvas you can share your ideas on a single page, clearly and simply, even if you are not a designer. Visualization is incredibly powerful in conveying our ideas more clearly than ever before. Think, articulate, and collaborate visually. Visual collaboration is the body language of digital collaboration; going beyond language, custom, and context.
---
Useful Resource
It is not a secret, if you are looking for early users for your new product, one of the best places to launch is without a doubt Product Hunt. No matter if your product is an app, a tool, a gadget, a resource, an ebook, or even a newsletter, there are several examples that show, Product Hunt is an awesome place to bring in some early users and further evaluate your product. In most cases, if you nail your launch, people start engaging with you in the comments and providing great value. But, launching on Product Hunt is not simply done by setting up some graphics and a little bit of text. Launching on Product Hunt and actually succeeding at it, is hard, really hard. Jim Raptis' Product Hunt Launch List is exactly what you are looking for to prepare yourself and your product for an awesome launch on Product Hunt. It includes 80+ actionable tips, find 40+ useful tools and resources which boost your workflow during the preparations for your launch, get lifetime updates, and a lot more. If you plan to launch your product on Product Hunt, just wait a little bit to go through Jim Raptis' Product Hunt Launch List as it will definitely help you to nail your launch. If you ask yourself why you should learn from Jim, here is a little introduction about him: Jim built several SaaS product and resources, and launched successfully on Product Hunt, for example, his product MagicPattern reached over 944 upvotes, skyrocketing his sales and signups. He has done it, and now you can do it too. Jim was kind enough to provide Creativerly readers with a special 30% discount which will automatically be applied when you use the link provided by me. Thank you Jim for that kind offer. As I said, this is a must-buy for everyone planning to launch on Product Hunt!
---
Mental Wealth
➢ Inductive versus deductive reasoning: how to make stronger arguments – "Most scientists agree: it's impossible to prove the truth. However, by using inductive and deductive reasoning, we can get closer. While both are based on evidence, they provide two different ways of solving problems, making decisions, and evaluating facts. But before we take a closer look at the difference between inductive versus deductive reasoning, what exactly is reasoning?"
➢ Some design principles are universal – "When I started in UX design, I often wondered how seemingly even decent designers knew the reasoning and techniques behind good design. The short answer I discovered — experience. The long answer? Learning and honing in on the many psychological principles that have proven to be effective in design over time. Enter designers William Lidwell, Kritina Holden, and Jill Butler with their excellent reference book Universal Principles of Design exploring and researching exactly this. An invaluable cross-disciplinary resource I'd been recommended before, and now can myself recommend to any designer as a solid addition to your bookshelf. With that, let's jump into four principles I want to share that I think will help you on your UX journey."
➢ Privacy isn't free. Here's why that's a good thing. –  "Every once in a while, we are asked the question, why should I pay for ProtonMail when I can use Gmail for free? Or why should I pay for ProtonMail when there are cheaper email services available? This is actually a good question worthy of a deeper discussion. First, it's important to point out that services such as Google aren't free. While it's true that you do not pay with cash every month, you pay with something far more precious: your personal data. From your location history to health records to the way you scroll through a website, your personal data makes up a complete profile that detects even your most secret wishes. This profile can then be used to influence the way you think and shop."
➢ Making computers better – "together, we can make things better
Say you like some of the ideas presented in the previous six sections of this essay. What now? In this final section I'll propose that we can bring a "making computers better" mindset to our industry conversation; that you can spend your career capital in this area; and that we can foster new sources of funding and institutions under that theme. And for me personally, this topic unifies my career motivations, tying together what I've done in the last two decades and what I intend to do in the future. Starting with our industry conversation: how do we carve out space to discuss making computers better?"
---
Last Week Quick Bits
---
Twitter thoughts
---
Till next time! 👋

Support: You have a friend who is looking for inspiration, news about design, and useful tools and apps? Forward this newsletter to a friend or simply share this issue and show some support. You can also show some love by simply clicking the button down below and keep this newsletter a sustainable side-project by buying me a coffee. ☕️ 🥰
Disclaimer: My posts may contain affiliate links. If you buy something through one of those links you won't pay a penny more, but I'll get a small commission, which supports this blog and also my side-projects. So consider buying something through my links. Thank you!