Newsletter
Get organized, stay creative & Mental models for designers
In this week's issue of Creativerly: Newsletters - the future of news, never regret signing up to mailing list again, take back your weekends, and a lot more.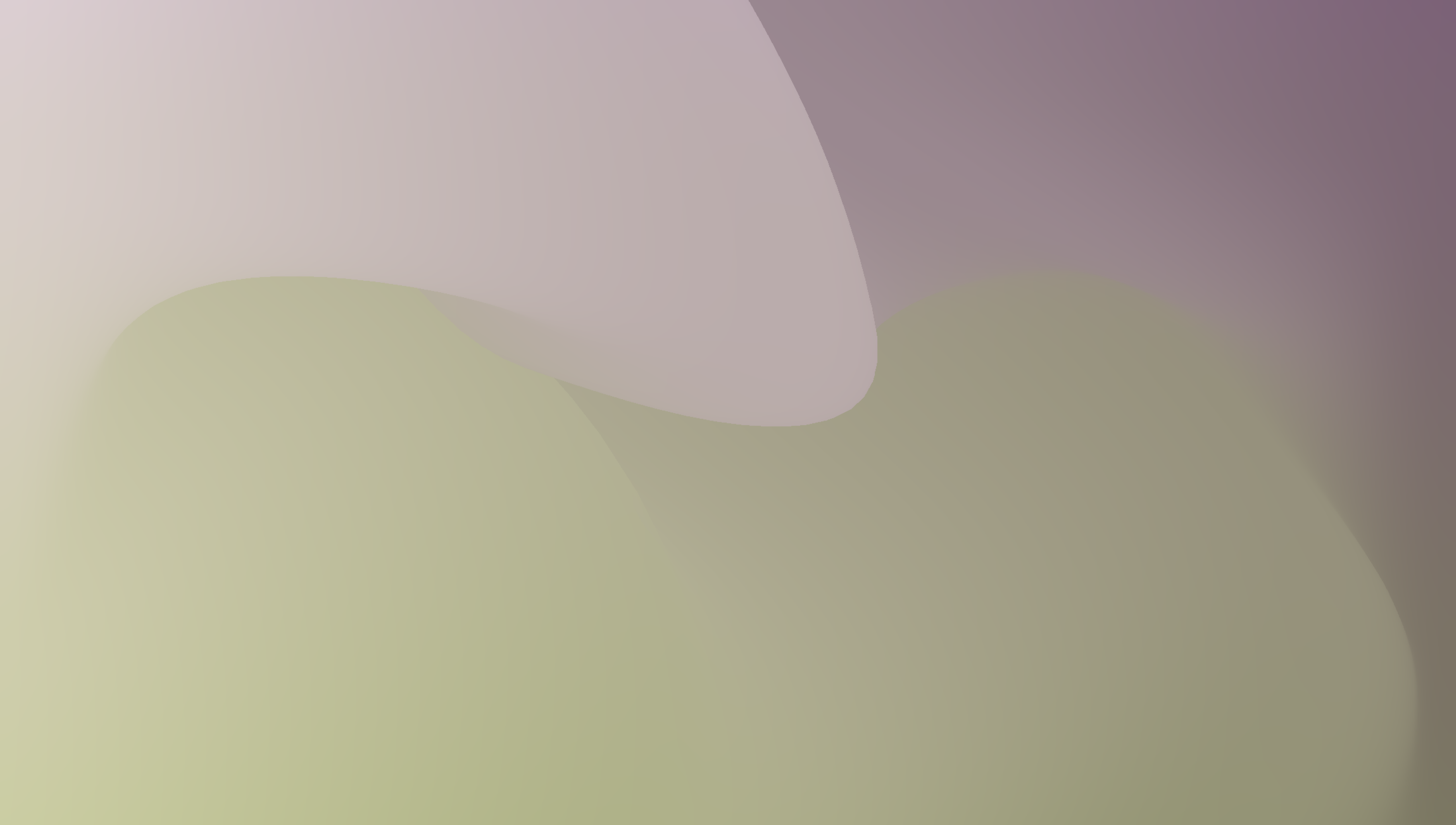 You are reading Creativerly, the weekly digest about creativity and productivity-boosting tools and resources, combined with useful insight, articles, and learnings from the fields of design and tech. The newsletter built for the creative community.
---
Hey and welcome to issue 52 👋
Recently the password manager Dashlane revealed its new brand redesign done by Pentagram. I am not a Dashlane User (actually using Enpass) but I am always interested in Rebrands or Redesign-Processes. What I really enjoy is when brands and companies give insights on why they decided to rebrand. Dashlane posted a really good blog post giving a lot of insight on their rebranding process.
If you are also interested in more rebranding/redesign processes I would highly recommend Brand New by UnderConsideration. UnderConsideration is a graphic design firm, generating our own projects, initiatives, and content while taking on limited client work. Since 2002 they have been publishing content online, starting with the design blog Speak Up, that ran through 2009 and was one of the most active, entertaining, and well-regarded blogs, even earning a spot in the Cooper-Hewitt's National Design Triennial in 2006 — the only blog included in the exhibition. Their most popular blog, Brand New, was launched in 2006 and has grown to be the leading site for opinions on logo and identity redesigns with a readership of over 1.25 million page views a month and, like its predecessor, it was also the only blog included in Graphic Design: Now in Production, co-organized by the Walker Art Center and Cooper-Hewitt National Design Museum. Active blogs in our network include Art of the Menu, FPO (For Print Only), and Quipsologies.
Definitely check out Brand New for opinions on rebranding and redesigning but also for some great inspiration.
If you have recommendations or feedback, drop me an email or a tweet. For now, enjoy the newsletter! 🥰
---
Apps, Software, Tools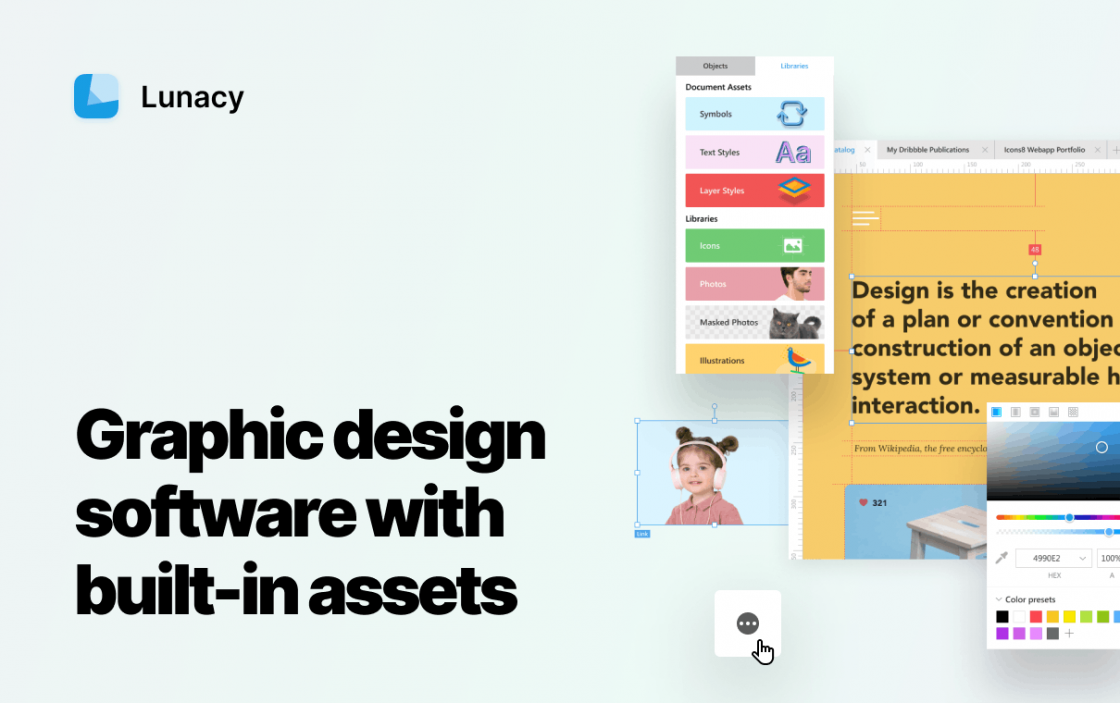 Streamline your workflow with a graphics editor packed full of smart features and built-in assets! Lunacy comes out of beta with ver. 5.0; packed with brand new features, performance, and smarts.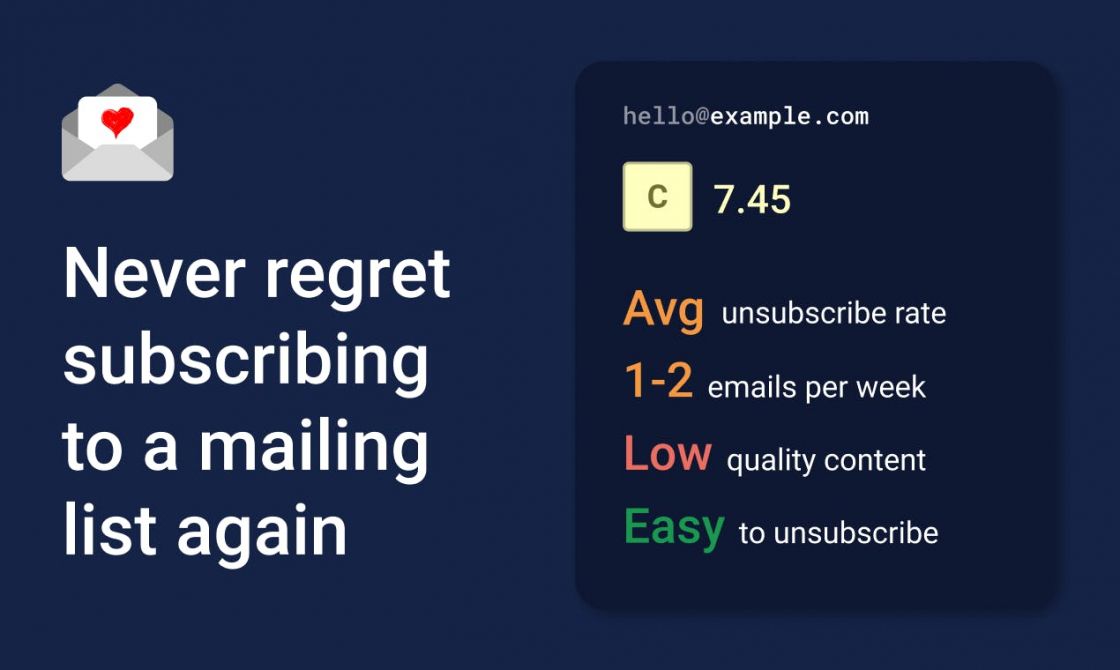 Have you ever signed up for a product or service only to be bombarded by useless marketing and subscription emails? Subscription Score is a browser extension that allows you to see the reputation of mailing lists *before* you give them your email address.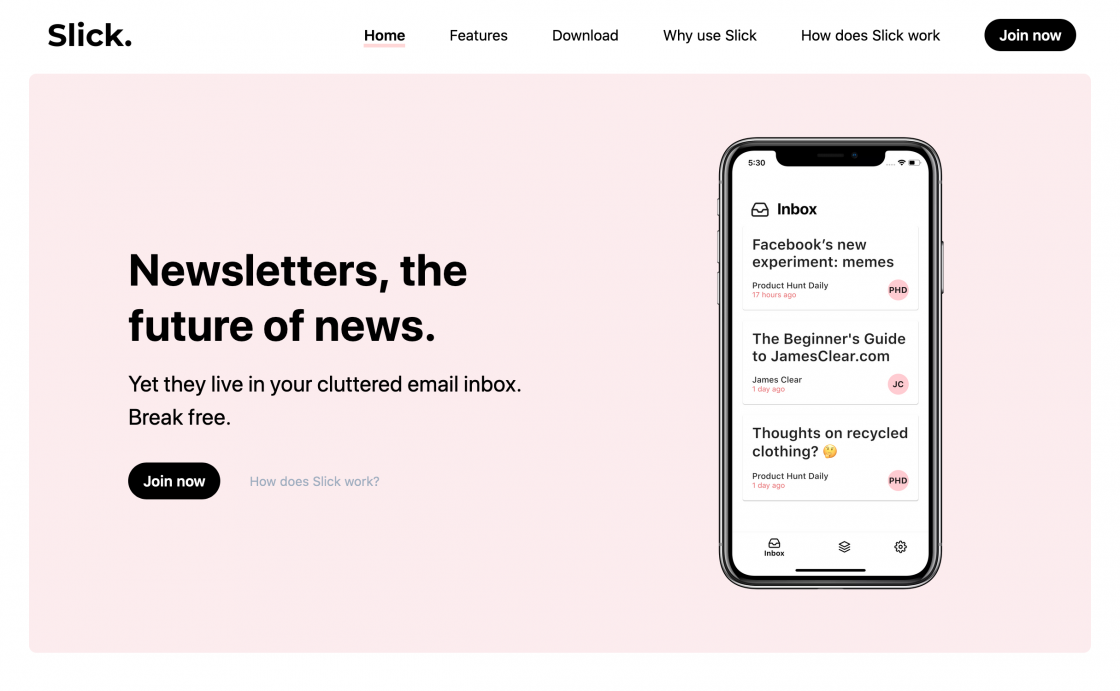 Newsletters, the future of news. Yet they live in your cluttered email inbox. Break free. Slick is built with readers like you in mind. It's designed to be simple, and is laser focus on one goal and one goal only — to enable readers like you to enjoy newsletters even more.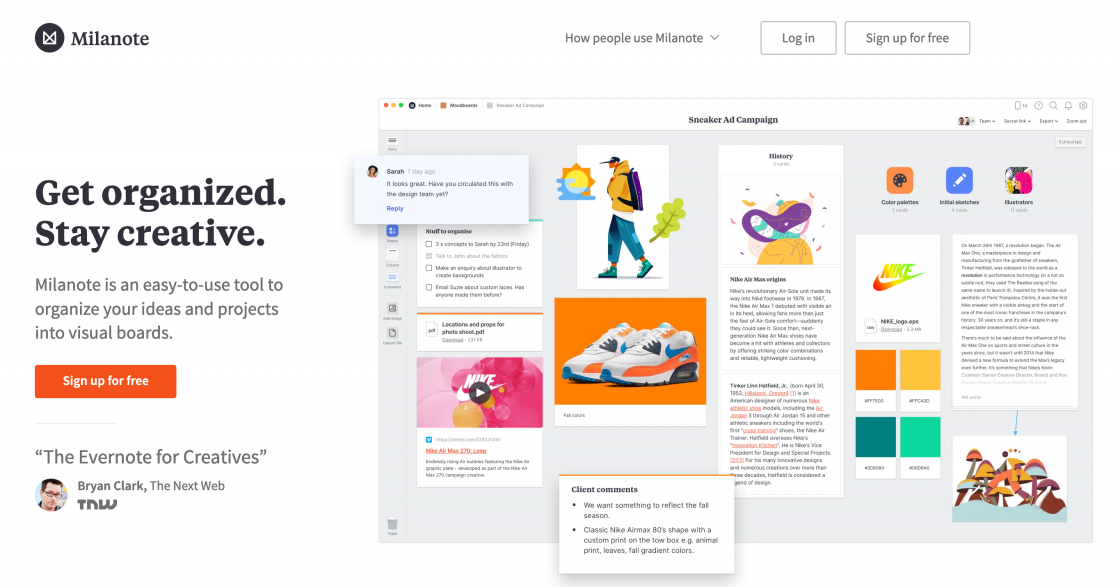 Get organized. Stay creative. Milanote is an easy-to-use tool to organize your ideas and projects into visual boards. Collect everything in one place.
---
Goods & Gadgets
Last week the yearly Samsung Unpacked Event took place. Samsung unveiled the highly leaked Galaxy S20 Smartphone Range and also their new Flip Phone. Take a look at their new awesome looking products down below.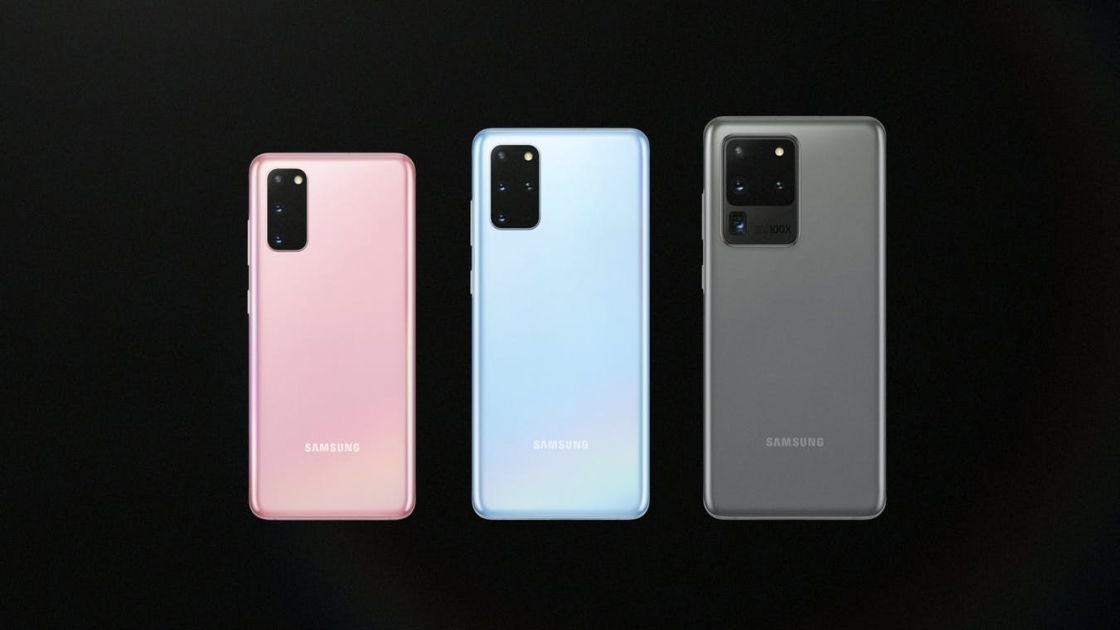 Meet Galaxy S20, S20+ and S20 Ultra 5G. With revolutionary 8K Video Snap, 5G connectivity and Space Zoom up to 100x, the way you capture and share your life will never be the same.1, 2 Shots you never even knew were there are suddenly just a tap away.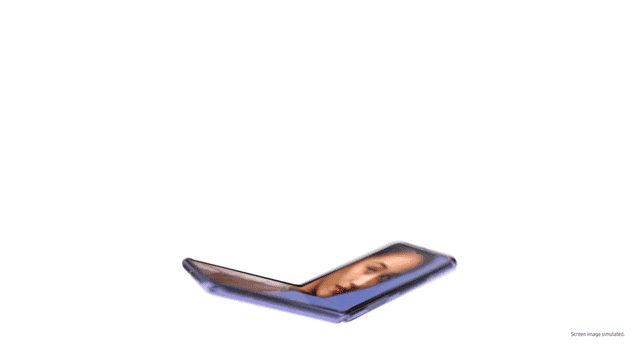 It's an all-new, foldable form factor. Small, durable and unlike anything you've held before. Galaxy Z Flip's unique form factor is enhanced with an impossible-to-ignore, color-shifting exterior in your choice of stunning hues.
The next generation of Galaxy Buds is here, taking sound quality and control to new harmonic heights. From automatically tuning out unwanted noise, to a battery built to go all day, the way you experience sound is about to change.
---
Useful Resource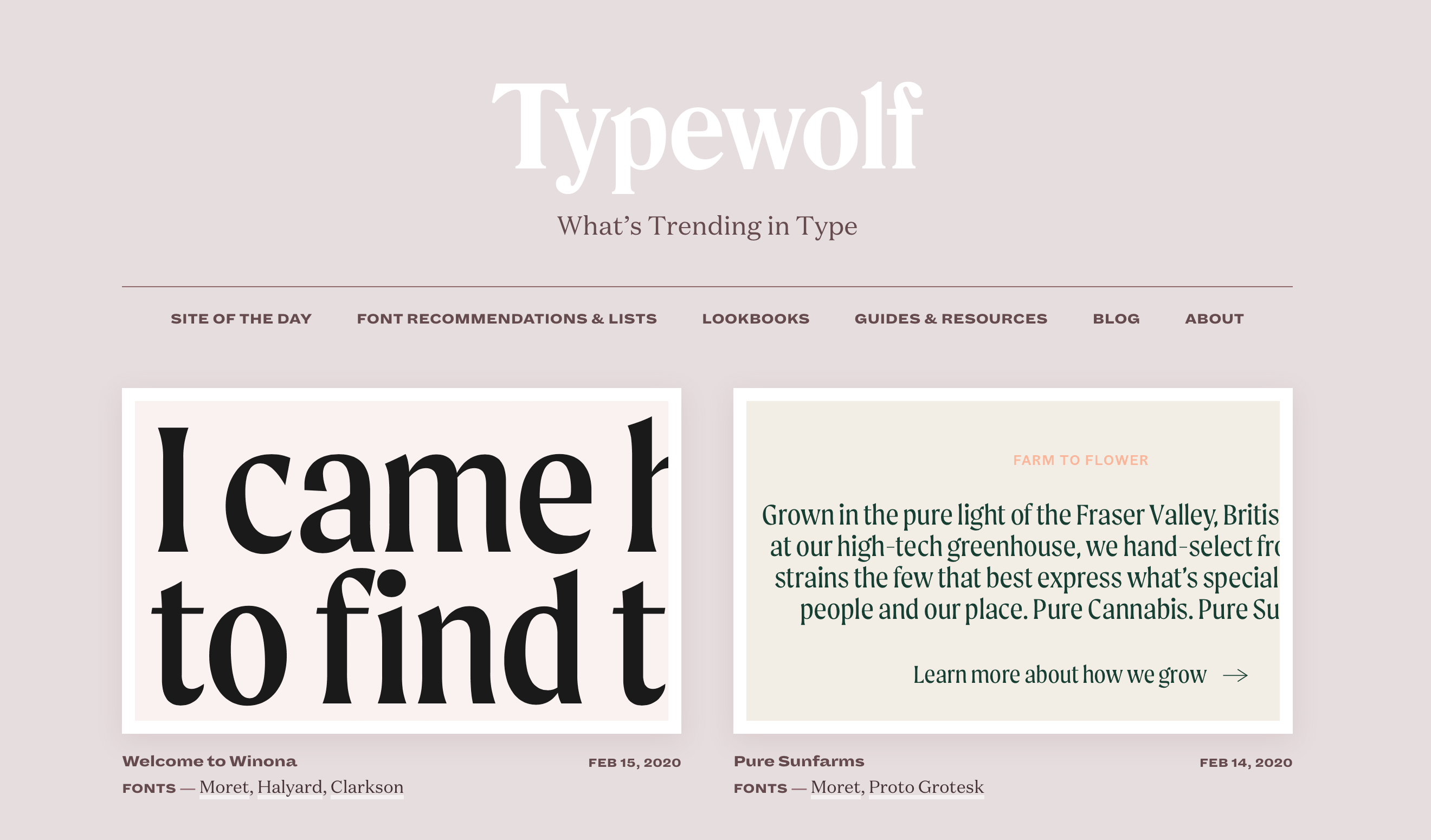 Typewolf got build by Jeremiah Shoaf with the idea in mind to provide a great resource for designers when they need to choose fonts for new projects. Seeing type samples set in "the quick brown fox jumps over the lazy dog" isn't very useful when it comes to web design—seeing how real type performs on actual websites is much more helpful. Jeremiah also noticed that other typography sites tend to be written from a type designer's perspective rather than from the perspective of someone who actually uses type in their day-to-day work. Everything on Typewolf is approached from a designer's perspective.
---
Mental Wealth
➢ Take Back Your Weekends (and Leave the Work at Work) – "Over the last 20 years, more and more Americans have surrendered their weekends to the workplace—and technology keeps making it easier to do. The surprising news? It's not improving our work. Weekends aren't what they used to be. And it's become a serious problem. That's the message of Katrina Onstad's new book The Weekend Effect: The Life-Changing Benefits of Taking Time Off and Challenging the Cult of Overwork. Onstad, a Canadian novelist, and journalist who has written for The New York Times starts off by documenting the origins of our 64-hour escape from the office (Thank you: religion, unions, and Henry Ford). Then she dives into the ongoing struggle to step away from our smartphones and make the most of that time, with compelling stats, quotes from progressive CEOs, and anecdotes that will make you nod in agreement or shake your head in recognition."
➢ Follow the "15-Minute Rule" to supercharge your growth – "An inevitable fact of life is that no matter what team you work on, you're guaranteed to run into problems you get stuck on. Whether you're a customer support representative or a product engineer, you will encounter issues and problems that you just don't have the answer to. In these situations, you essentially have two options: You can try to persevere with the problem until you find a solution. Or you can ask for help when you realize you're stuck. Either option will appeal at different times, depending on circumstances, and both have their benefits – they are two different ways of learning, after all. But they also have drawbacks – with the former you can sink valuable time into a problem that has already been solved, and with the latter, you can miss the opportunity to learn for yourself."
➢ Mental models for designers – "A few years ago, I was getting ready to present some new designs to a few executives for review. The research was thorough. The interactions were thoughtful. The pixels were polished. But as I started to explain our team's design direction, things went south. People were slightly confused and weren't sure how we were making decisions. Ultimately, they had a hard time buying in, and it was all on me. After the review, I realized that: I hadn't shown how we solved the problem. I hadn't created a clear decision framework. I hadn't crafted a narrative around our solution. Turns out, there's a lot more to being a designer than designing. So how can you operate outside of your core design skills? Use mental models: simple explanations of how something in the world works. Like supply and demand, which helps us understand the economy, or the Pareto Principle, which helps us understand cause and effect."
➢ How to redesign, step by step guide – "The process described in this article will work for various scopes of redesign — from a feature or view level to full application redesigns. These recommendations will help you avoid pitfalls and deliver value fast, and are based on the experience we gained from hundreds of redesigns, bumps, and bruises along the way. Change is not an event; it's a process. Let's clarify one thing from the start; this article is not a strick walkthrough. When designing a product today, it's both impossible and unsensible to set up a rigid process and follow it for every situation; we need to be agile and quick to adapt. It is necessary to have an outline of the design process you will follow. If the results are not satisfactory, you can go back and analyze what you did wrong and improve the process. If you did things randomly, you would always get random results."
---
Essential Reading
➢ Everything is Figureoutable by Marie Forleo - Do you ever have trouble finishing what you start? Do amazing ideas come to you all the time but after the initial excitement wanes you struggle to follow through? If you're creative and ambitious, the answer is likely yes.
The problem isn't you. It's not that you're not hardworking, intelligent or deserving, but that you haven't yet installed the one key belief that will change everything: Everything is figureoutable.
Whether you want to leave a dead-end job, heal a relationship, grow a business, master your money, or just find two free hours in your day, Everything is Figureoutable will train your brain to think more positively and help you break down any dream into manageable steps.
Inside you'll learn:
- How to deal with criticism and imposter syndrome
- Why it's crucial that you strive for progress not perfection
- How to bounce back from failure
- How to overcome a lack of time and money
You'll also hear triumphant stories of everyday people using the everything is figureoutable philosophy to transform their life. Everything is figureoutable is more than just a fun phrase to say. It's a practical, actionable discipline. And it's about to make you unstoppable!
---
Typeface of the week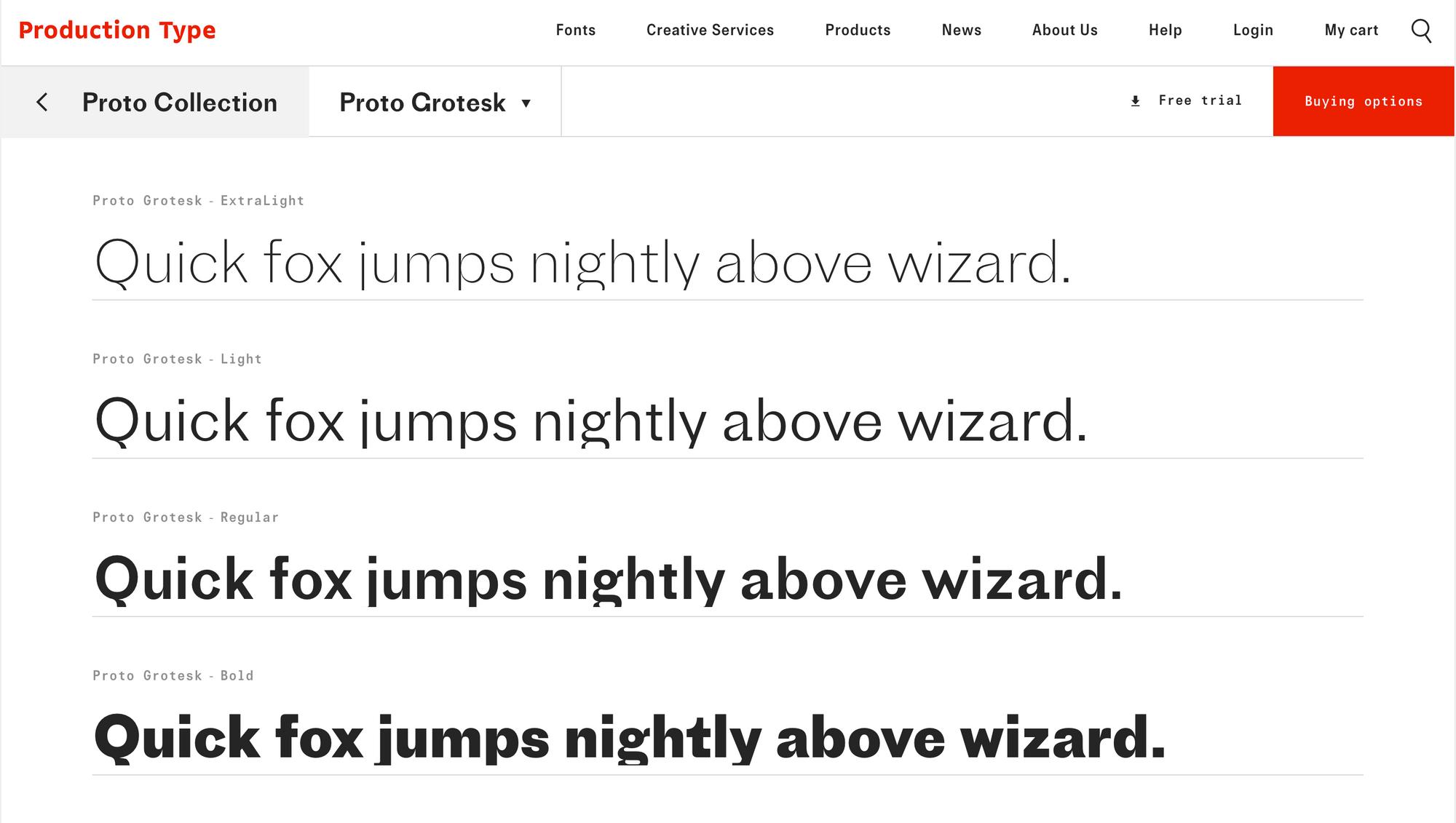 Proto Grotesk is a sans-serif typeface designed by Jean-Baptiste Levée with Sandrine Nugue and Yoann Minet. It was released through Paris-based foundry Production Type in 2014 and later expanded upon in 2015. The design was inspired by grotesques of the nineteenth century, described by Production Type as "an era when clunkiness was a virtue." The family is available in four weights, as well as a slab serif version.
---
Twitter thoughts
---
Till next time! 👋

Support: You have a friend who is looking for inspiration, news about design, and useful tools and apps? Forward this newsletter to a friend or simply share this issue and show some support. You can also show some love by simply clicking the button down below and keep this newsletter a sustainable side-project by buying me a coffee. ☕️ 🥰
Disclaimer: My posts may contain affiliate links. If you buy something through one of those links you won't pay a penny more, but I'll get a small commission, which supports this blog and also my side-projects. So consider buying something through my links. Thank you!
---