Newsletter
Messaging to make your team better & Note-taking for better thinking
In this week's issue of Creativerly: Capture your Mac's screen like a pro, an online whiteboard for teams, do useless things, and a lot more.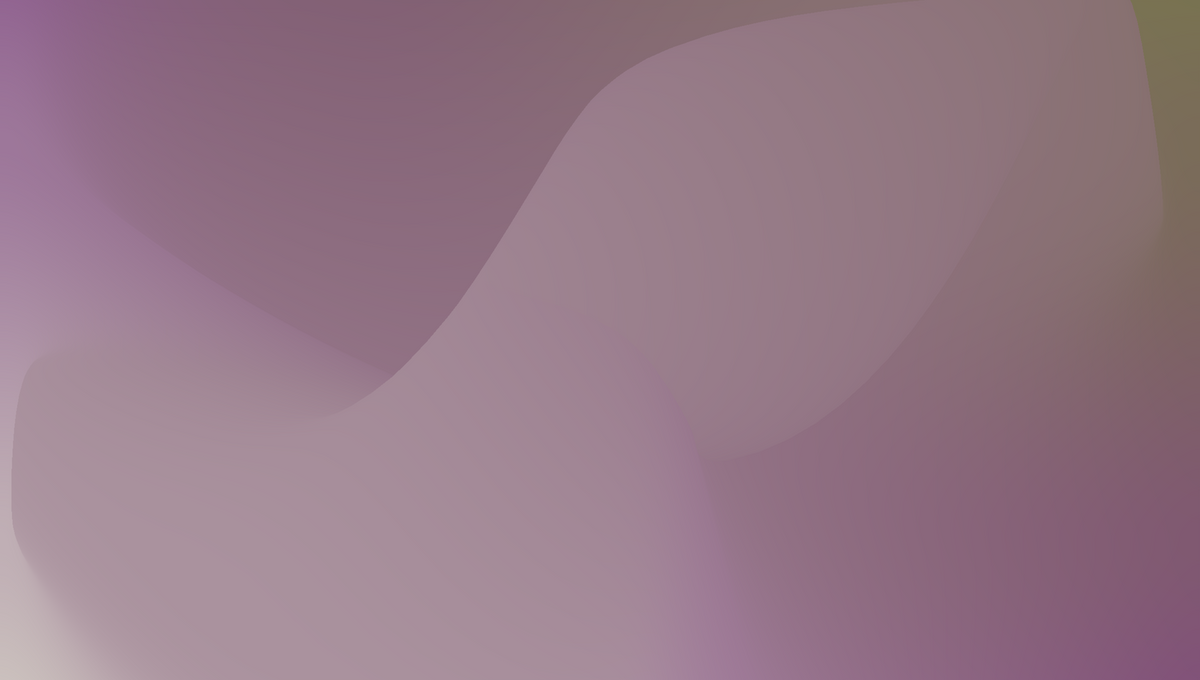 You are reading Creativerly, the weekly digest about creativity and productivity-boosting tools and resources, combined with useful insights, articles, and findings from the fields of design and tech. The newsletter built for the creative community.
---
Hey and welcome to issue 114 👋
As I am working on a new feature for Creativerly members, I fell in love with a tool once again, that I have not used for quite some time, and that tool is Airtable. I tried out Airtable for the first time, when the whole No-Code movement started, and people got incredibly creative with it. At the beginning I was not really sure what my personal use-case for Airtable would be, but as I recently started to work out some new ideas for Creativerly I immediately thought of Airtable as my tool of choice for that specific idea.
And that idea is to create an ever-growing database of all the tools, resources, and articles I have ever shared within Creativerly. So, if you are searching for a specific tool or resource you have seen within Creativerly, you will be able to find it in the database. I will structure everything with different views and categories, so it will be easy to browse the whole database.
You are currently reading issue 114 of Creativerly, so there are 113 issues I have to check and manually add all the tools and resources to the database. I am already at it, and I think I will release the database as a WIP soon so you can already check it out to get a taste of how everything will look like.
I am excited to bring even more features to Creativerly, that will be available for Members-only, more on that soon.
Did you already use Airtable? If so, let me know what you have built with it. I am always excited to learn from others and see how they specifically use a certain tool.
If you have recommendations or feedback, drop me an email or a tweet. For now, enjoy the newsletter!  🥰
---
Apps, Software, Tools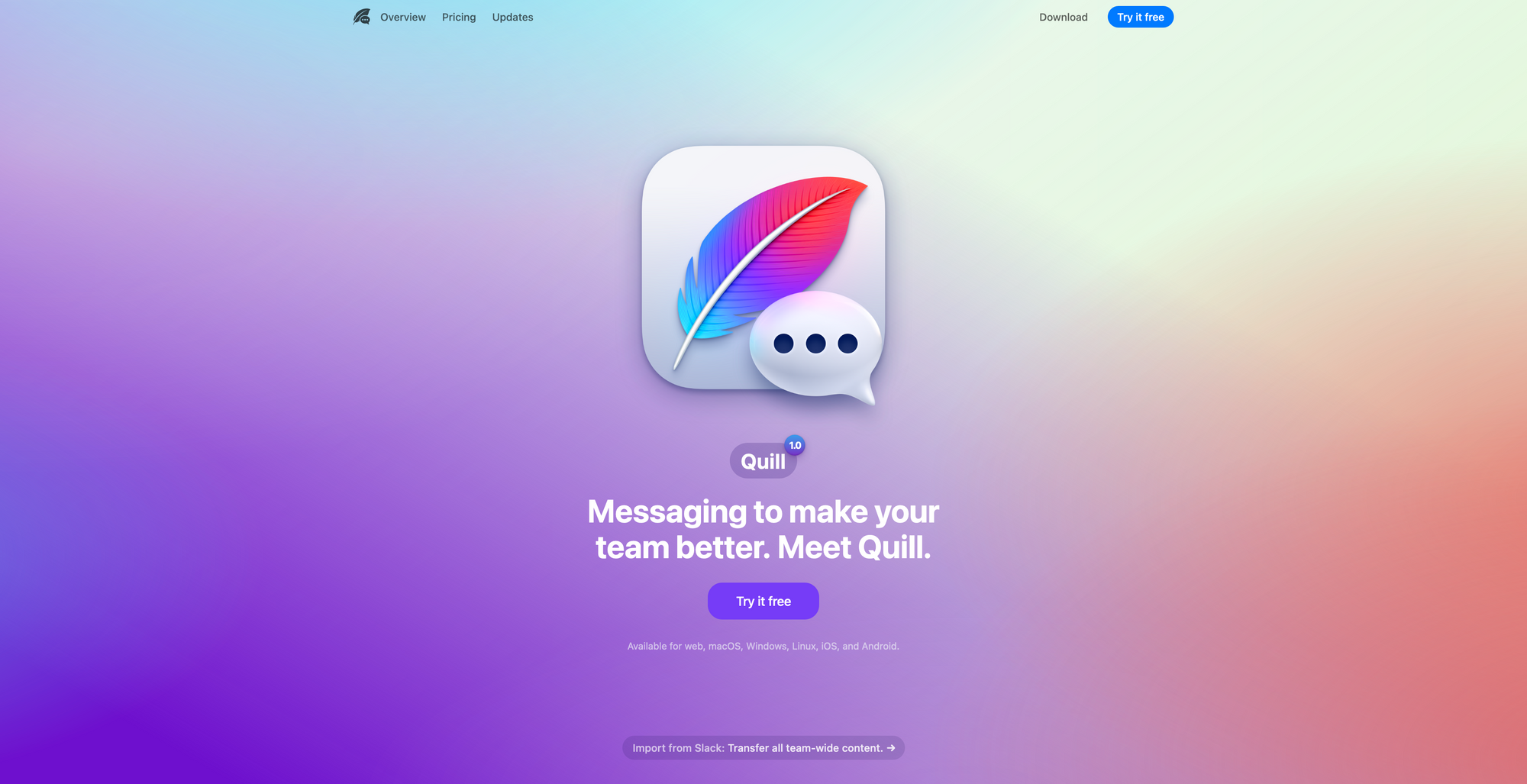 Over the last couple of years, we saw a lot of different team messenger tools launching, all competing with the tech giant Slack. Quill is without a doubt one of the most beautiful team messengers, with amazing features, and available for every platform (web, macOS, Windows, iOS, Android, Linux). Since the pandemic started, a lot of people started to work remotely and messaging became a crucial collaboration process with almost all of us. Quill intends to be messaging for people that focus. We can all agree that Slack can be quite overwhelming and if a lot of people are involved in a discussion, switching back and forth between channels, adding even more people to the conversation, it can become disorganized quite fast.
Quill helps you focus on the conversations that really matter. One conversation at a time. Quill is based on threads, that keep your conversations discoverable and organized. If you need to break out and focus on one topic you can use Structured Channels to require each conversation to be its own thread upfront. If you want to revive older ideas, simply send a new message to a previous conversation. With history just a scroll away, everyone starts off up to date. Your most important conversations will always get presented to you first. Within the activity feed, you can perform actions like snooze, archive, or jump back into conversations. Also, Quill reduced notifications to a minimum, so your phone only buzzes when something is truly important.
One of my favorite features of Quill is called Retroactive Threads. It happens so often, that a Slack channel gets insanely cluttered because of one single conversation of two people that do not know that they can create threads. With Quill you simply mark the whole conversation and create a thread out of it afterward. Magical, simply magical. Besides all of that, Quill lets you reply directly to messages, pin important messages, split threads and move messages if the topic fits another channel better, it has built-in video chat with side conversations, app integrations, customizations, and a lot more! As all of this wasn't already awesome enough, Quill is currently working on voice channels, context search, and end-to-end encryption. I love this tool.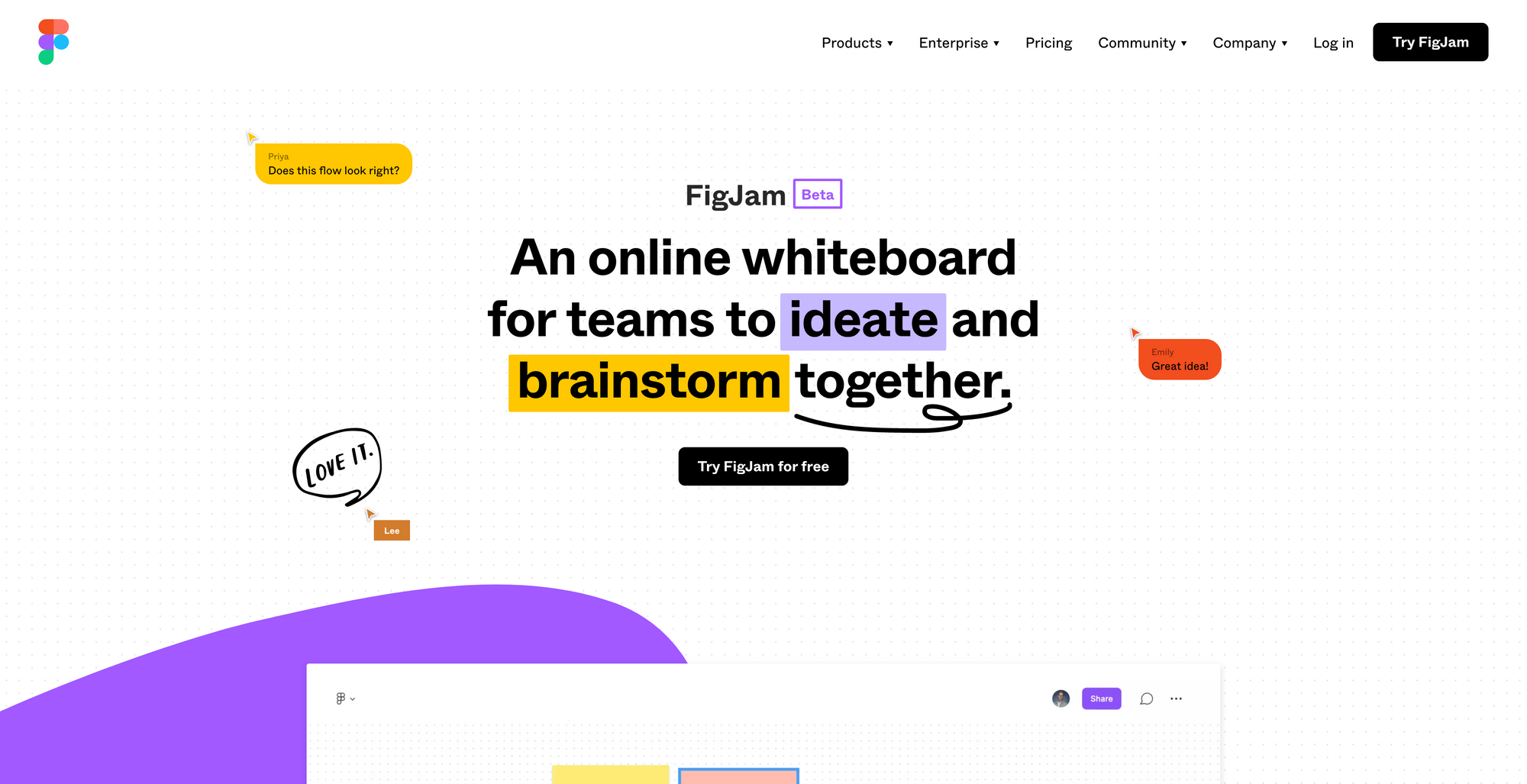 During Config 2021, the annual Figma conference, the company announced a new collaboration tool, and it is called FigJam. FigJam is an online whiteboard for teams to ideate and brainstorm together. There are already some similar tools in that space, like Miro, Mural, or even Milanote, all focusing on a visualized brainstorming and ideation process. If you are just starting out working on a new project, FigJam gives you all the tools to express your ideas early on. Create sticky notes, stamps emotes, draw or chat, all within one single place. After the brainstorming process, you surely want to connect the dots of your ideas. FigJam lets you use markers, shapes, and connectors to structure your thoughts and ideas to show how they work together.
FigJam also comes in super handy, if you want to map out user flows, processes, systems, and more. Document journeys and systems with out-of-the-box shapes and connectors that snap to the grid. The biggest advantage of FigJam is the fact, that it is connected to your designs. If you are already a Figma user, FigJam will seamlessly integrate with your workflow. FigJam and Figma live side-by-side, so all design work, from ideation to execution, can be found in one place. And, teammates can leverage design libraries in FigJam to create artifacts that are consistent and on-brand. FigJam is currently in Beta and free to use throughout 2021. Their paid subscription plan will become effective in 2022.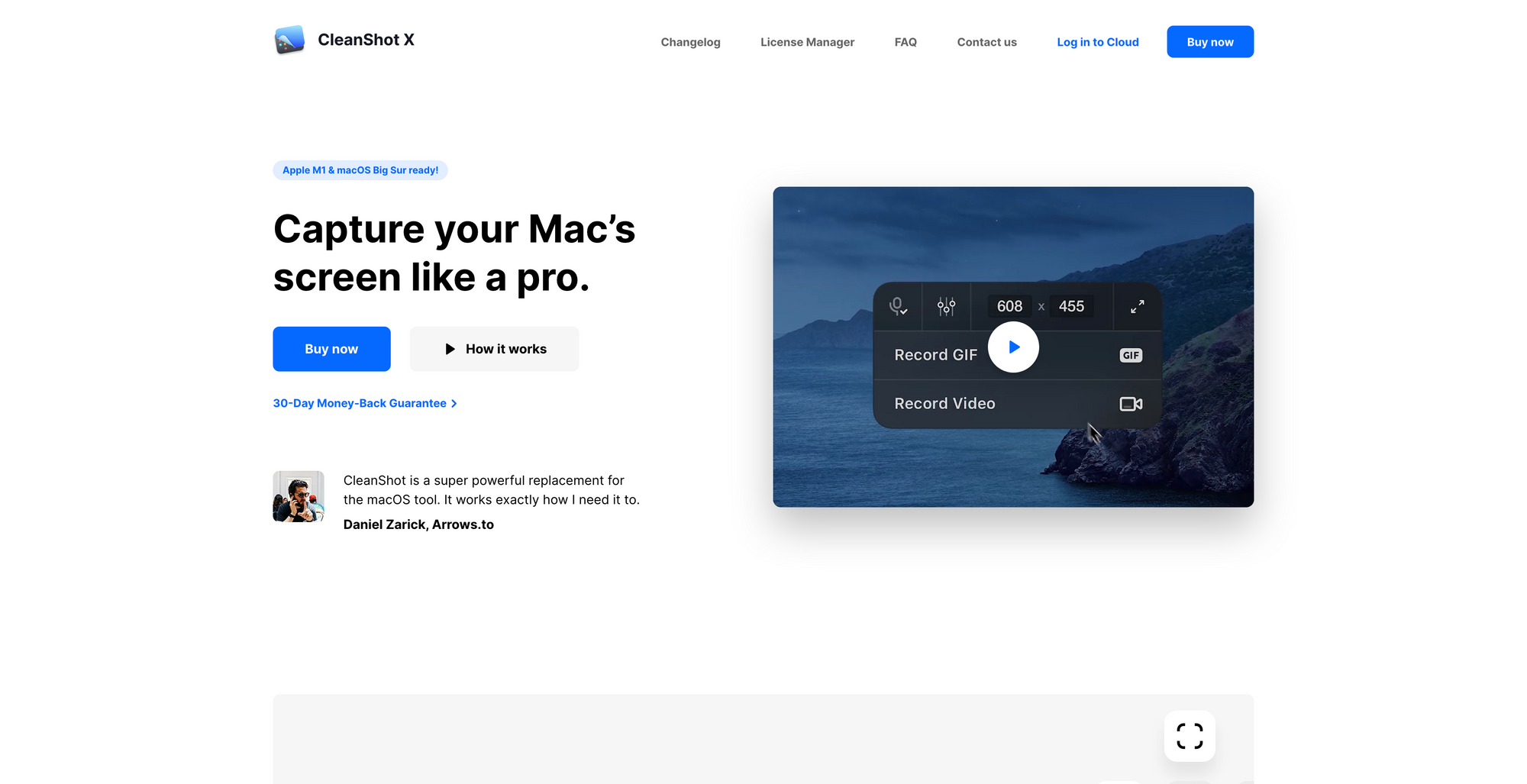 If there is one tool I absolutely use every single day and can not live without, it has to be CleanShot X. CleanShot is super useful macOS app that gives you powerful options and features to capture everything on your screen. Surely, macOS already delivers tools to take screenshots or capture your Mac's screen, but CleanShot provides over 50 new features which turn it into the ultimate screen capture tool. CleanShot provides a quick access overview that lets you save, edit, or drag & drop screenshots and screen captures to any other app, all of that happens blazingly fast. If you want to give quick feedback on web designs, for example, CleanShot delivers all the necessary features to annotate in a matter of seconds, so you can highlight things and important parts.
Every CleanShot account comes with a free cloud account, which means you can upload your captures to the cloud and create a shareable link almost instantly. One of my favorite features of CleanShot is called Scrolling Capture, and it does exactly that. If you ever want to capture something that does not fit on your screen CleanShot got you covered, as you can capture any scrollable content, in any app. On top of that, CleanShot lets you also record your screen, if you want you can show your webcam in the recordings, you can record your microphone but also macOS audio, it automatically hides notifications so your screen recording does not get disturbed, and it is just a joy to use. There are loads of other great features, so do me a favor, head over to their website and check it out. It is simply a masterpiece of software. If you try it out and get a taste of all the features, I am sure you do not want to miss this tool ever again.
The best thing about this is the fact that it will only cost you $29 which is an amazing value.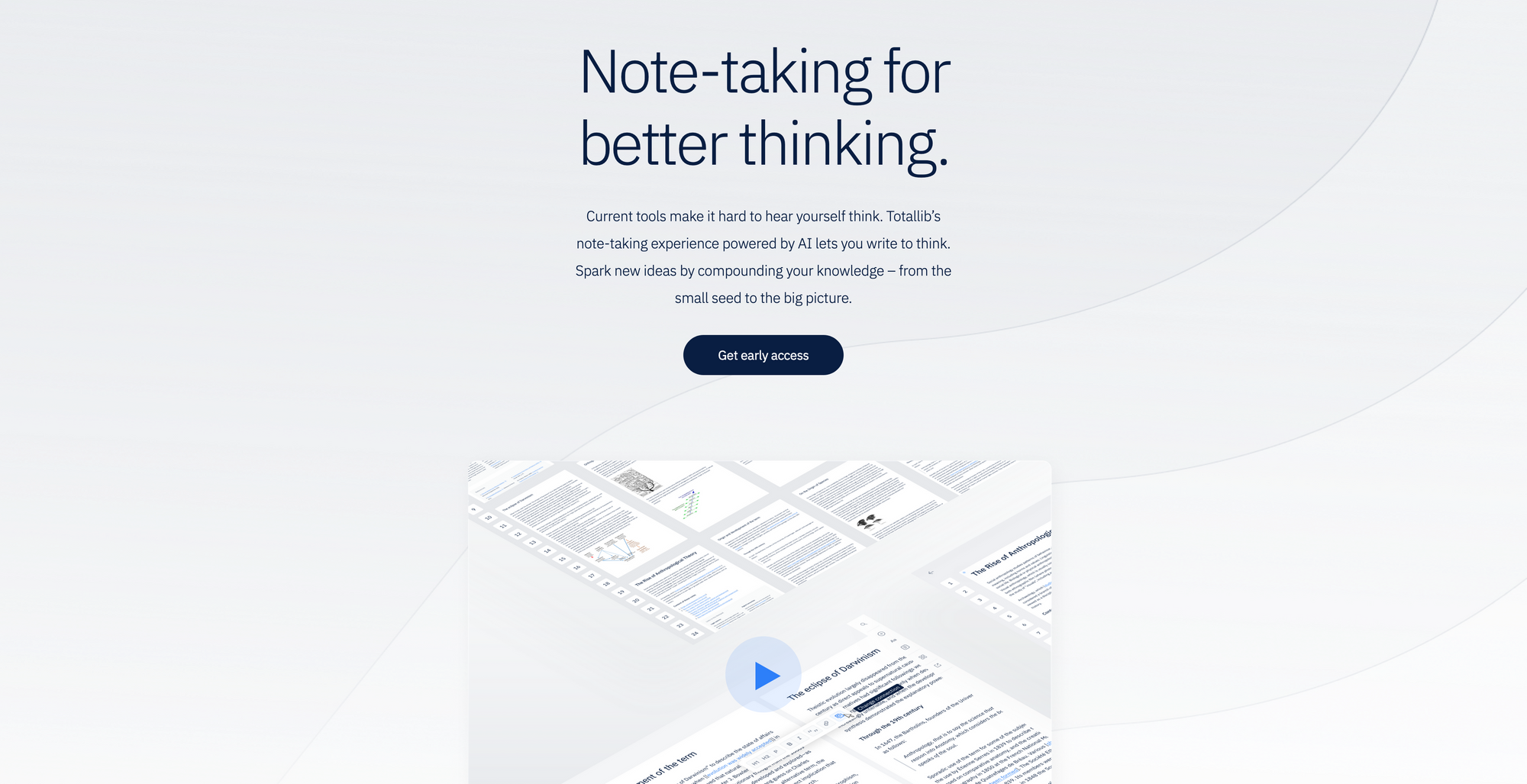 In last week's issue of Creativerly I highlighted RemNote, a tool for building up a knowledge base with integrations that support learning. The market for note-taking tools for better thinking is thriving. We see more and more tools launching in that specific area. Totallib is another contender from that area, aiming to be your knowledge base tool of choice. Totallib brings AI technology to the note-taking space. If you are writing constantly, you will come across a writing block every now and then.
Totallib is using GPT-3 to unlock new ideas in your writing. They have a quick feature video on their website, that showcases how the AI integration works: You simply start writing, then you mark a phrase or sentence, and choose the AI writer feature, GPT-3 will do the rest for you. It is a really interesting approach, I have not yet experienced, but I am super excited to give it a try. Besides that, Totallib also features an undistracted and clean writing experience, that lets you focus solely on your writing. You simply open a note and start writing. Just as some other competitors in the knowledge base field (like Roam, Obsidian, RemNote, etc.) Totallib also supports bi-directional linking to create networked thoughts and link all your notes together. Sign up for early access now.
---
Useful Resource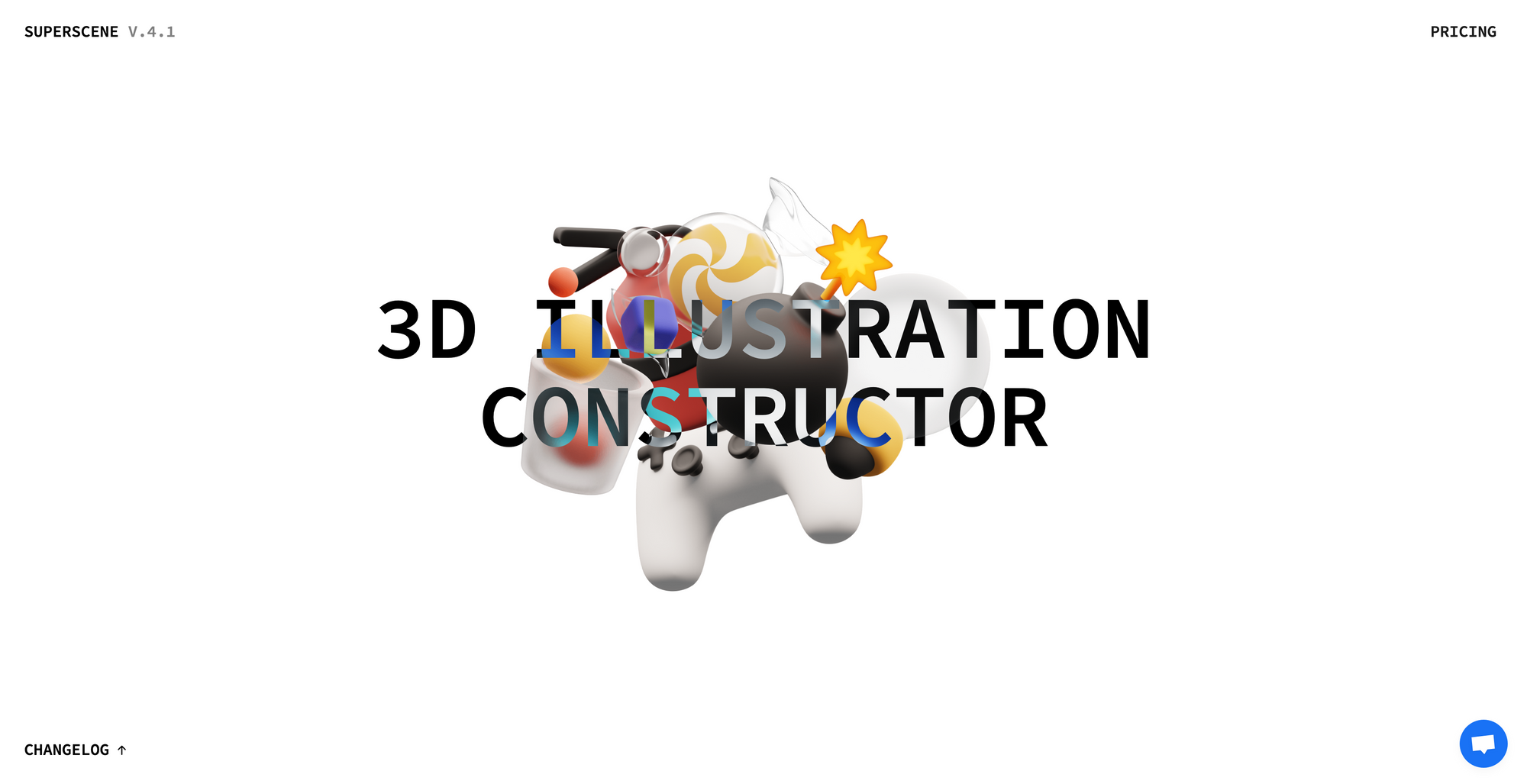 I am a huge fan of 3D illustrations and Superscene by Craftwork might be one of the best 3D libraries out there. It is packed with incredibly high-quality 3D objects and human characters. But Superscene is not simply a library of 3D objects and human characters, every single resource can be customized and further edited with Superscenes's 3D constructor.
As part of Superscene, you will get access to the Sketch & Figma constructor as well as the Blender source files, so you can customize all the objects and human characters to your needs, so they fit the style of your brand or project. Head over to their website to get a taste of what the illustrations look like. You can even grab 3 PNG Body components for free. Characters are available for $48 and objects for $58, but you can also grab the bundle of both for $68 which is a superb value.
---
Mental Wealth
➢ Do Useless Things – "How often do you feel rushed and pressured for time? It often feels like having 24 hours in a day is not enough. Technology helped us to automate many tasks and create more free time, and yet we fall into a trap of spending that time chasing after distractions. This doesn't leave much space to make mistakes. If you create something it has to be flawless. We see art masterpieces, unicorn startups, people who achieved everything that they wanted in life and fixate on that outcome."
➢ Research gives us the problem, not the answer – "I often get asked about how research fits into timeboxed work. If a team is working in a cycle and they can't decide on a direction, should they do research? How do they fit that in a fixed timebox? This cuts to a fundamental question of where research belongs. If the team can't decide which of multiple directions is better, it means the project wasn't sufficiently shaped. There wasn't enough problem definition."
➢ Is content moderation a dead end? – "In the late 1990s, Microsoft was the evil empire, and a big part of 'evil' was that it was too closed - it made things too hard for developers. But then came the great malware explosion, which at one point shut down half the Pentagon, and we realised that the real problem was that Windows and Office were too open. Microsoft had built them as fluid and extensible platforms, where any developer could do pretty much whatever they wanted once they were on your PC, and when we combined that with the internet, this was a problem. Microsoft had to pivot to 'trustworthy computing' - it put a lot of effort into closing off APIs that could be abused, and checking for bugs that could be exploited, and it also had to create a whole infrastructure of scanning and monitoring. Microsoft made it much harder to do bad stuff, and wrote software to look for bad stuff."
➢ Writing things down – "At some point in your respective product management journeys, you'll most likely come across the term "working backwards". Amazon's famous Product Management philosophy. Working Backwards posits that when thinking about what product to develop— one must work backward from the customer, rather than starting with an idea for a product and trying to bolt customers onto it. If you are building products in 2021, this is textbook advice."
---
Appendix
➢ ICYMI
Back on April 20th Apple held their Spring Event announcing the new iMac, a M1 powered iPad Pro, Apple AirTags, and more. Head over here to get an in-depth write-up of everything Apple announced at their Spring Event.
➢ Quick Bits
Apple's App Store Director Sells His Own Fart Apps. / Congress is diving into the App Store fight. / Everybody hates "FLoC," Google's tracking plan for Chrome ads. / Clubhouse bugs let users vanish in rooms and disrupt them. / Judge says Apple must face lawsuit over misleading 'buy' option on iTunes. / In epic hack, Signal developer turns the tables on forensics firm Cellebrite. / Apple downplays complaints about App Store scams in antitrust hearing.
---
Twitter thoughts
---
Till next time! 👋‌‌‌‌
Support: Do you have a friend who is looking for inspiration, news about design, and useful tools and apps? Forward this newsletter to a friend or simply share this issue and show some support. You can also show some love by simply clicking the button down below and keep this newsletter a sustainable side-project by buying me a coffee. ☕️ 🥰
---
---
Disclaimer: My posts may contain affiliate links. If you buy something through one of those links you won't pay a penny more, but I'll get a small commission, which supports this blog and also my side-projects. So consider buying something through my links. Thank you!