Blog
Notion acquires Cron, building a shared vision and brand.
On Thursday June 9, Cron announced it has been acquired by Notion. In this blog post I take a closer look at the acquisition and share my thoughts about it.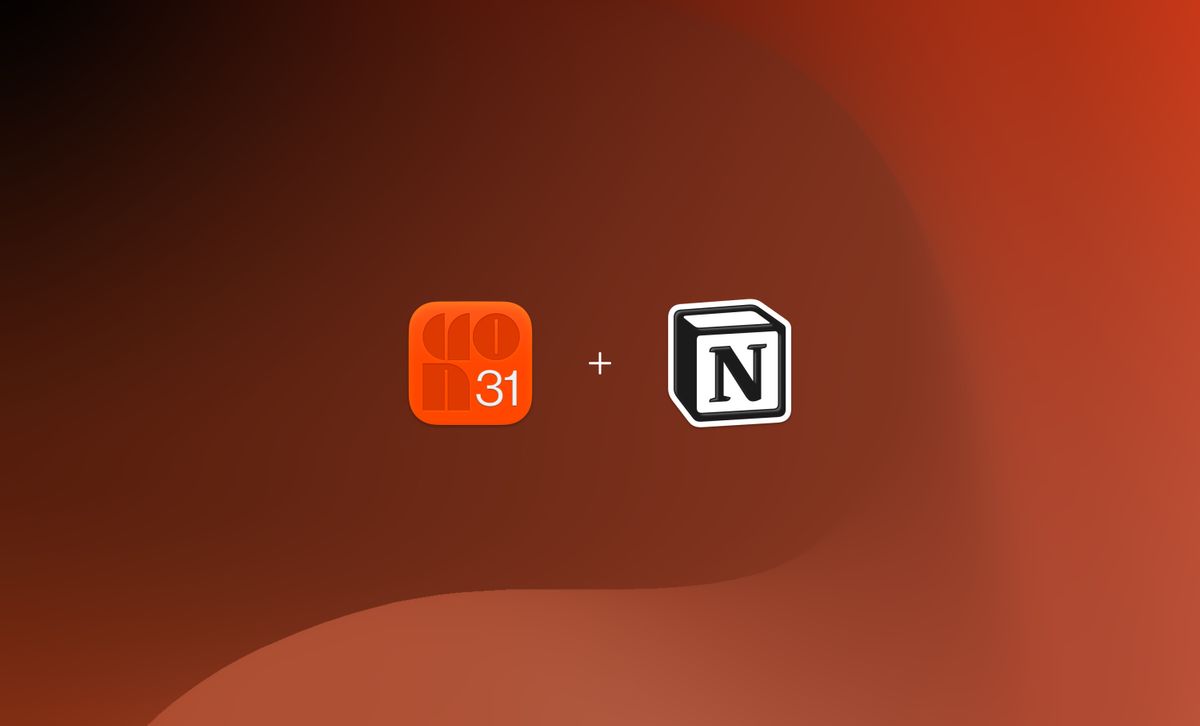 On Thursday, June 9, Raphael Schaad, founder and CEO of Cron, the next-generation calendar and Product Hunt Productivity App of the year, sent out an email informing its users, that Cron has been acquired by Notion, the $10 billion productivity startup, setting out to build the all-in-one workplace.
Notion has been founded in 2016, and quickly became one of the hottest and most popular startups in Silicon Valley. Since 2016, Notion raised a total of over $340 million, with a Series C back in October 2021 being their lates funding round, valuing the company at $10 billion. With Notions acquisition of Cron, the company states its ambitions to become the true all-in-one workplace.
Cron is rather new within the Startup field, as the company was part of the 2020 Y-Combinator winter batch, leading to a $3.5 million investment lead by Initialized Capital, with Figma CEO Dylan Field, former LinkedIn CEO Jeff Weiner, and Sunrise cofounder Jeremy Le Van joining the investment round. The beta version of Cron launched in 2021, slowly sending out invites to the users on its waiting list. As of writing this, Cron is still only available by requesting access on its website. After launching back in 2021, Cron was on the rise, being named the product of the month on Product Hunt, and recently, it has been awarded Productivity App of the year by Product Hunt as well. Since releasing its beta version, Cron has been free for users. Therefore, there are no reports available regarding revenue or Cron's evaluation. Notion declined to disclose the terms of the deal.
Raphael Schaad set himself the goal to turn the calendar into something much more powerful than just having an overview of a few business meetings per week. With Cron, he followed this goal by creating the next-generation calendar for professionals and teams. Since launching the beta in 2021, the team behind Cron shaped a fantastic product, grew its userbase, received much love from all around the globe.
In Cron's announcement, Raphael Schaad wrote about when Ivan Zhao, founder and CEO of Notion, met earlier this year, sharing a common appreciation of one another's craft and ideas for the workplace of the future.
Ivan Zhao, Notion's co-founder and CEO said:
"At Notion, our mission is to make software toolmaking ubiquitous. Time is a fundamental layer of software and our daily workflows. Last year I switched to Cron for my calendaring and was so impressed by the craft behind this product. I'm super excited to see Notion and Cron come together to bridge synchronous and asynchronous work, and help people collaborate more easily on whatever is most important to them."
Raphael Schaad, Cron's founder and CEO said:
"Time is one of the most valuable things we have in our lives. And for many of us, calendar software is how we interact with our time. I'm originally from Switzerland and have always been fascinated with timepieces. With Cron, we set out to move the world closer to a place where everyone makes the most of their time. That vision and what our users love about Cron Calendar remains, and now with Notion, we'll be able to integrate notes and tasks much more seamlessly. I use Cron and Notion side by side every day and am excited about building defining software for the workplace of the future."
Although, Raphael Schaad and the whole Cron team joined Notion on Thursday, June 9, it is important information for Cron users that the app will continue as a separate app. Nothing will change for existing users, and new users can still request access via Cron's website. The goal of this acquisition is to bring the two products closer together to unlock powerful workflows.
---
I have been a Notion user in the past, and although the tool became overwhelming to me at some point, I was always amazed by the fact how fast the company grew, the features they have released, and how they always focus on incredible high standards when it comes to craft and user interface design. When I started using Cron early 2022, I had the same feelings. For most users, Cron came out of nowhere. Although, the digital calendar space is one of the hottest within the field of productivity apps, Cron has been in stealth mode for some time. After joining the Y-Combinator winter batch in 2020, raising $3.5 million, and launching the beta in 2021, Cron was on the rise, competing against tools like Vimcal, Morgen, or ReclaimAI. What clearly differentiates Cron from its competitors is the love for detail and the goal to create and build beautiful software, with the highest standards when it comes to user experience and user interface design.
Therefore, I can see the shared vision between Notion and Cron, and I am excited about this acquisition, especially because Cron will keep operating as a separate app.
---
👋
Till next time!
‌‌‌‌
Support:
Do you have a friend who is looking for inspiration, news about design, and useful tools and apps? Forward this newsletter to a friend or simply share this issue and show some support. You can also show some love by simply clicking the button down below and keep this newsletter a sustainable side-project by
buying me a coffee
. ☕️ 🥰