Newsletter
One app to replace them all & The world is our interface
In this week's issue of Creativerly: Quit the newsfeed - embrace the newsletter, create stories that live everywhere, we're not designing for screens, and a lot more.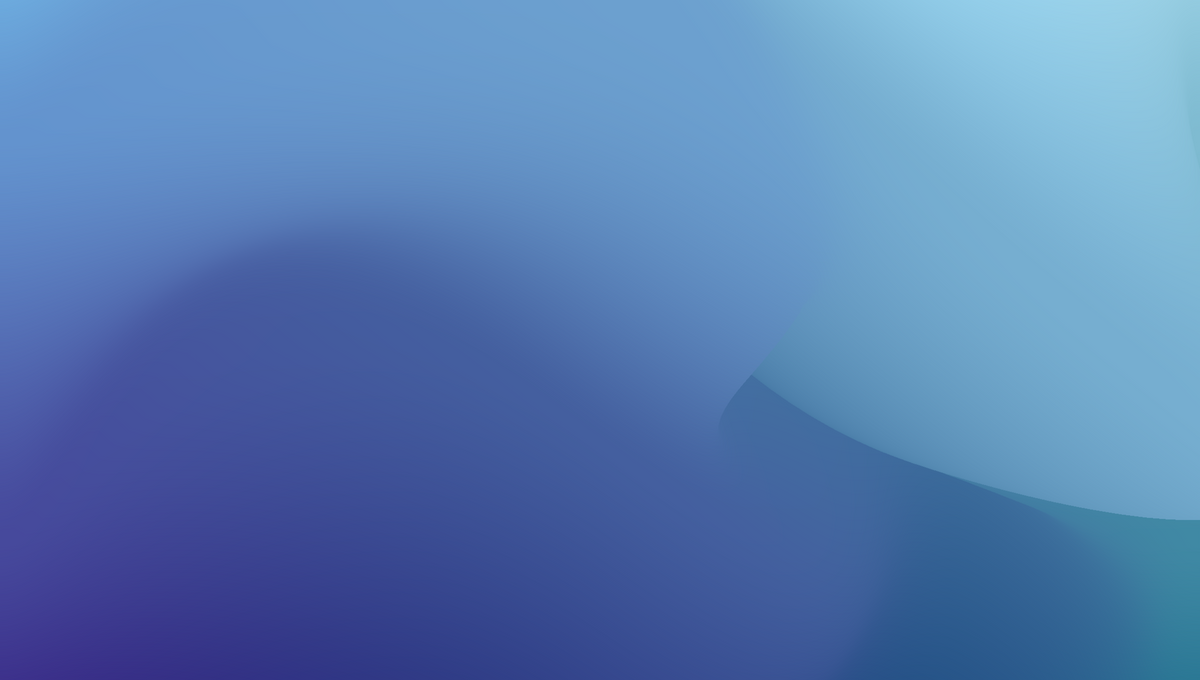 You are reading Creativerly, the weekly digest about creativity and productivity-boosting tools and resources, combined with useful insight, articles, and learnings from the fields of design and tech. The newsletter built for the creative community.
---
Hey and welcome to issue 36 👋
Some fresh news with the newest version of this newsletter, one by one:
Saying goodbye to The Creative Abstract and hello to Creativerly – As some of you may already know from the last issue or read on twitter, with this issue I will rebrand my weekly digest. From now on you will get one email per week not from Creativerly. 🥰The Content stays the same, but will improve over the next couple of weeks. I have also prepared a blog post with some thoughts about this rebrand, which will be online soon.
New website, new domain – I finally created a dedicated website for my newsletter and also bought a new domain. Head over to creativerly.xyz and check it out. You will also find the whole archive there.
Onboarding Experience on a whole other level – If you are active in the design/tech/startup-bubble on twitter I am pretty sure that you heard about Superhuman. Yes, I am talking about the email client charging 30$/month for delivering the fastest email experience ever made. I was skeptical first but I got an invite and decided to test-drive it. As part of getting started you book a 30-min Zoom Call with one of their Onboarding-Specialist. And oh boy, this was one of the best experiences ever. Read more on my private Twitter.
If you have recommendations or feedback, drop me an email or a tweet. For now, enjoy the newsletter! 🥰
---
Apps, Software, Tools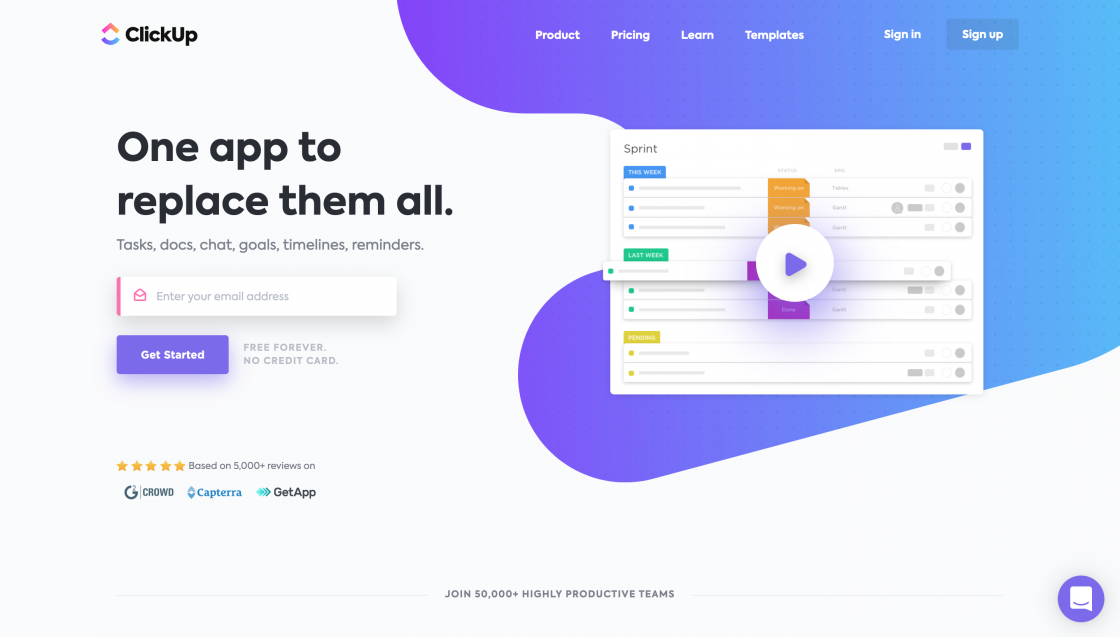 With ClickUp you can work on anything, with anyone. Think of ClickUp as Asana + Notion + Airtable + Jira + Slack. Tasks, Chat, Goals, Docs, Reminders, Inbox, Spreadsheets, Time tracking, Timelines, 50+ proprietary features like Task Tray, all in one single place.
Zen is free and minimal in-browser writing tool w/ markdown support. It's 100% private and stores all the data only locally in your browser. Just open and use.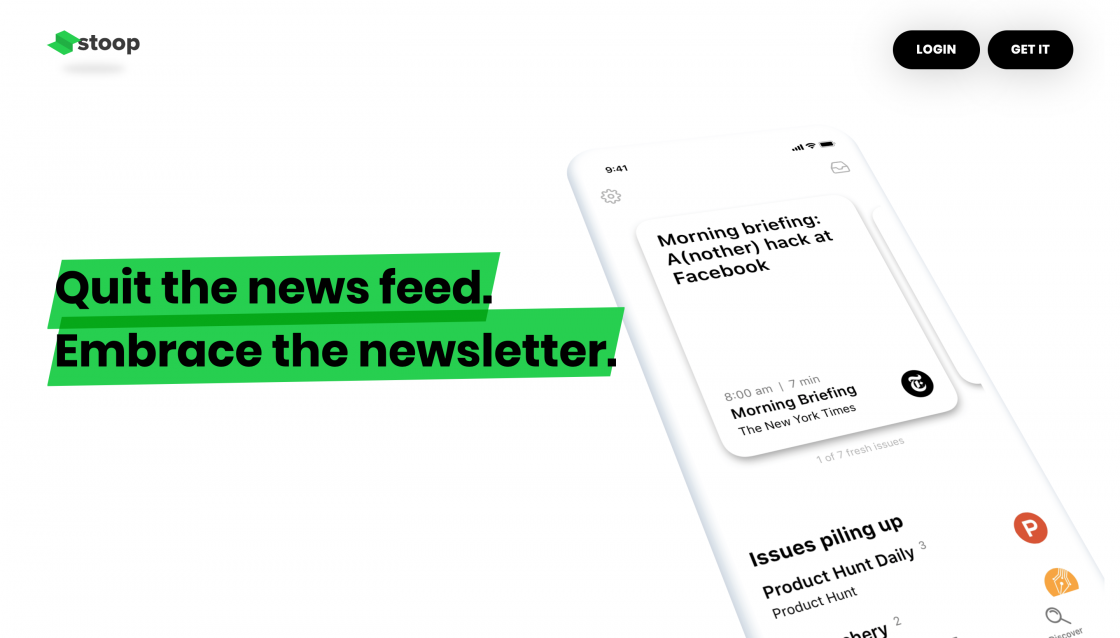 Stoop is your content inbox. Have great email newsletters and videos channels delivered right to your Stoop without clogging your personal inbox, and be well informed without relying on scroll hungry newsfeeds.
Create eye-catching social media graphics, presentations, videos, & GIFs, all in one place. Collaborate in real time. Get direct access to creative catalogs like Noun Project, GIPHY, Unsplash & Google fonts. Share your ideas with beautiful publishing options.
---
Goods & Gadgets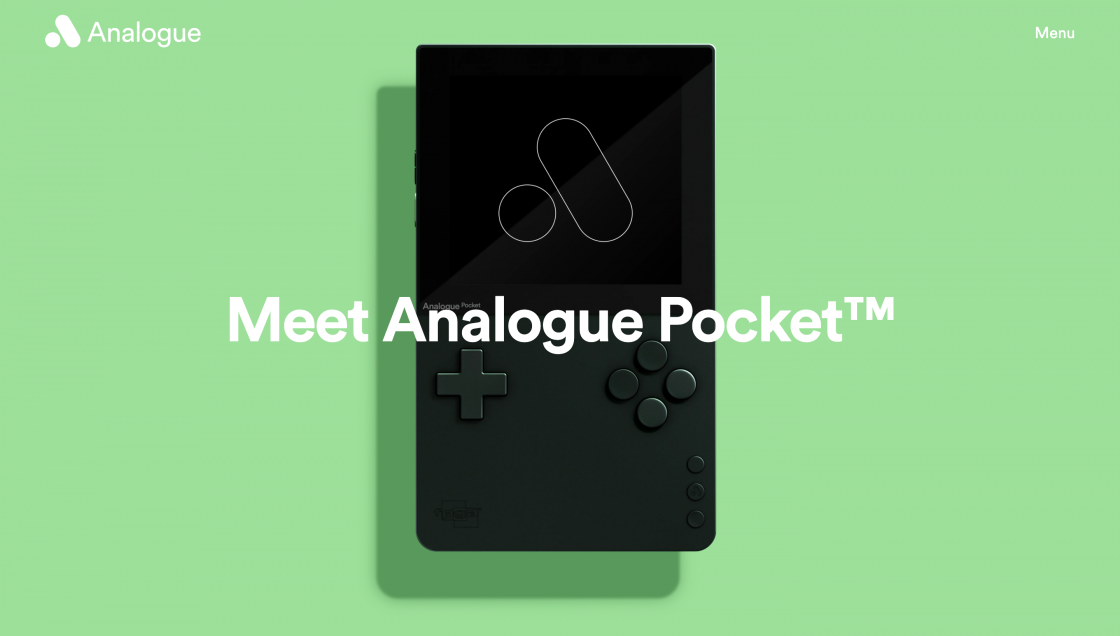 A portable handheld. A digital audio workstation with a built-in synthesizer and sequencer. A tribute to portable gaming. Out of the box, Pocket is compatible with the 2,780+ Game Boy, Game Boy Color & Game Boy Advance game cartridge library.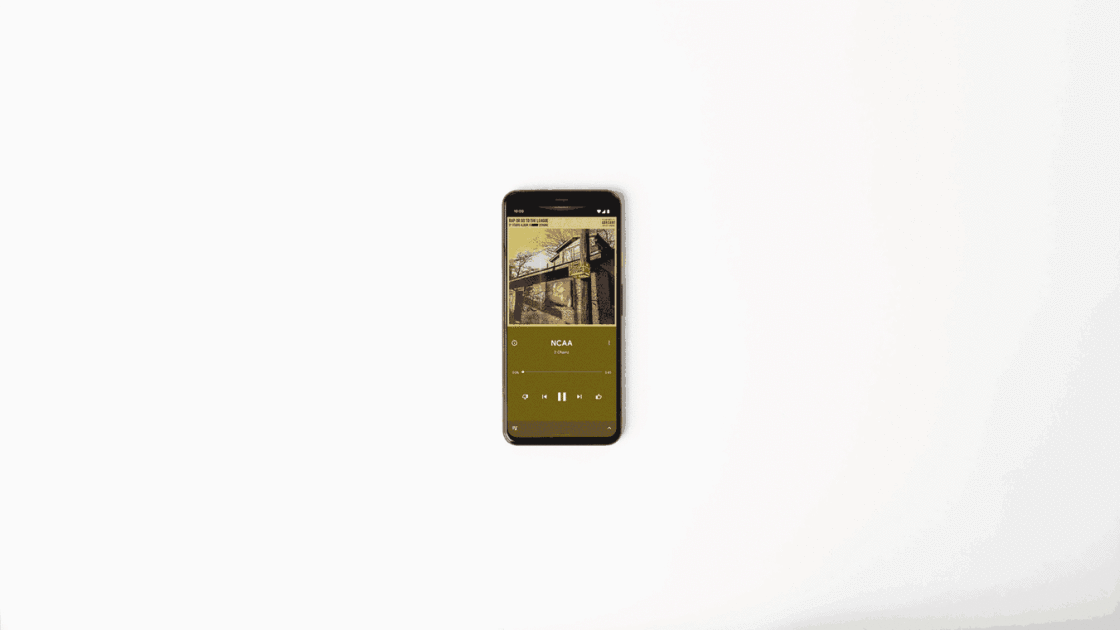 A camera that captures detail that others can't, a new way to use your phone without touching it, new Google Assistant, and a fast and responsive display, Pixel 4 packs new technology into a new design. Best of all, Pixel includes the latest version of Android.
---
Useful Resource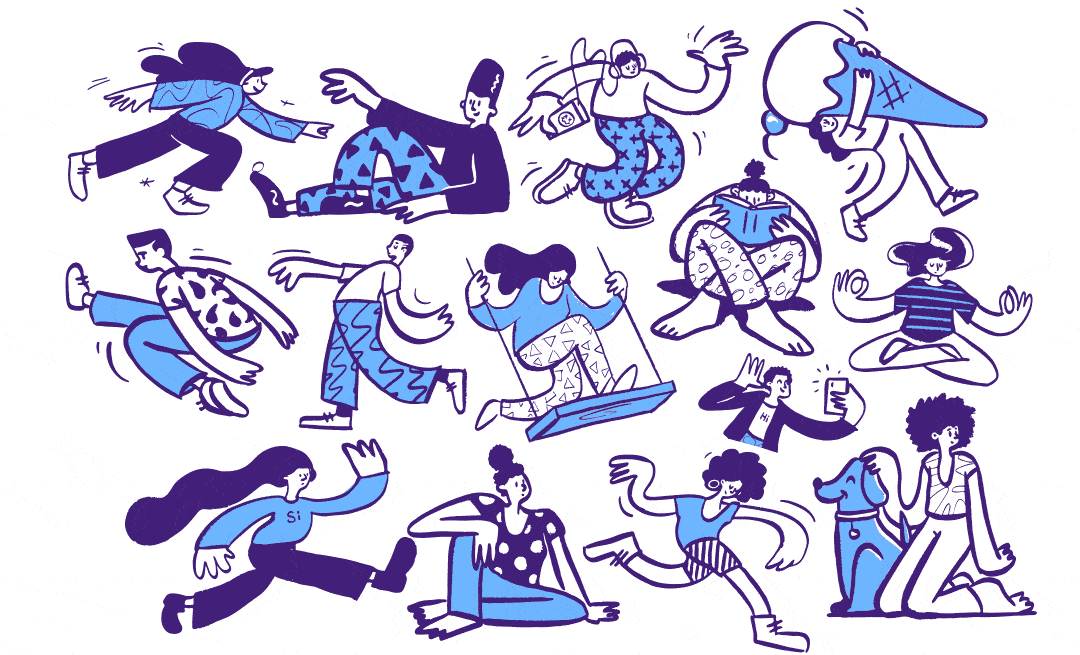 Open Doodles is a set of hand-drawn vector illustrations. You can copy, edit, remix, or redraw these images for any personal or commercial use.Download the source files or play with the Generator to create your own.
---
Mental Wealth
➢ We're not designing for screens – "It's good to occasionally be reminded that the real world doesn't exist behind a screen. As a digital product designer, I spend most of my time looking at and creating things for screens. Even if you're not a designer, odds are you spend much of your time doing the same."
➢ The World Is Our Interface - the Evolution of UI Design – "Today computers are omnipresent. You can't escape them. We are living in an exciting age of design and evolving user interfaces; a new technological era where our clothes, accessories, homes, cars, and streets have become one massive user interface—dubbed by some as the "ambient intelligence world.""
➢ A multicultural society is a richness. And design can help. – "What do you imagine as a multicultural society? You might think of places like New York, London or Paris. In cities like those, immigrants have integrated their cultures with their new homes and built diverse cultural communities. People from different backgrounds have exchanged their knowledge and experience to invent new values or solutions. It has bred numerous creative restaurants, music and art scenes in decades."
➢ Having the guts to say 'No' to bad money – "I started Wholegrain Digital with my wife Vineeta in 2007. At the time, consumers were increasingly looking for new and different options but were faced with a choice of well known, well-presented brands, or niche eco brands that only appealed to hippies. We believed that we could help sustainable brands reach a wider audience. We wanted to start an agency that could help socially and environmentally responsible businesses compete with mainstream businesses; we wanted to use our technical and creative skills to help good brands thrive in the marketplace."
---
Typeface of the week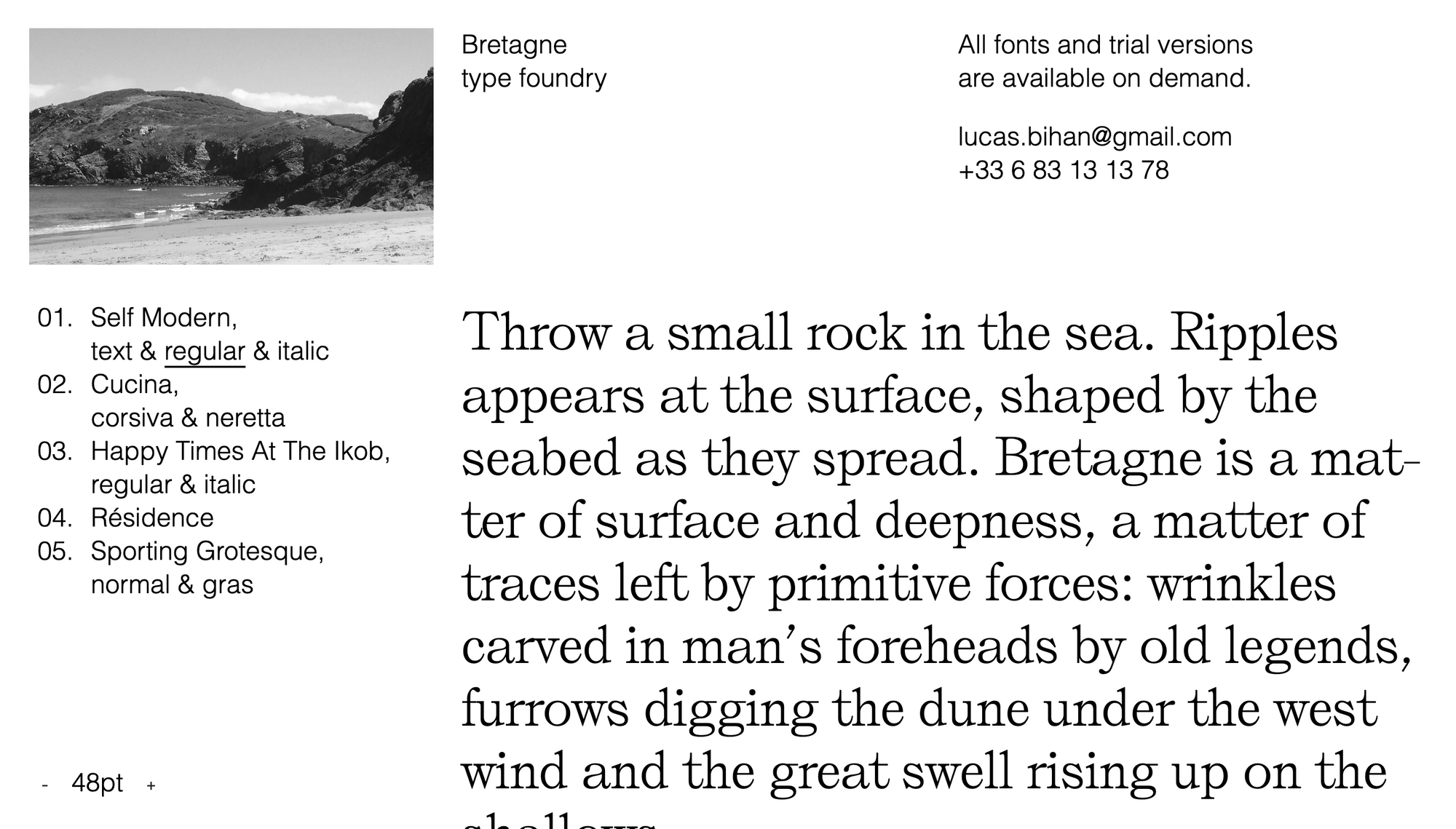 Self Modern is a serif typeface designed by Lucas Le Bihan and published through Bretagne in 2016. The family is available in text, regular and italic styles.
---
Twitter thoughts
---
Till next time! 👋

Support: You have a friend who is looking for inspiration, news about design, and useful tools and apps? Forward this newsletter to a friend or simply share this issue and show some support. You can also show some love by simply clicking the button down below and keep this newsletter a sustainable side-project by buying me a coffee. ☕️ 🥰
Disclaimer: My posts may contain affiliate links. If you buy something through one of those links you won't pay a penny more, but I'll get a small commission, which supports this blog and also my side-projects. So consider buying something through my links. Thank you!
---