Newsletter
Planning for privacy & Summarize the web
In this week's issue of Creativerly: The most powerful design toolkit, all-in-one tab session manager, create a website in Notion, and a lot more.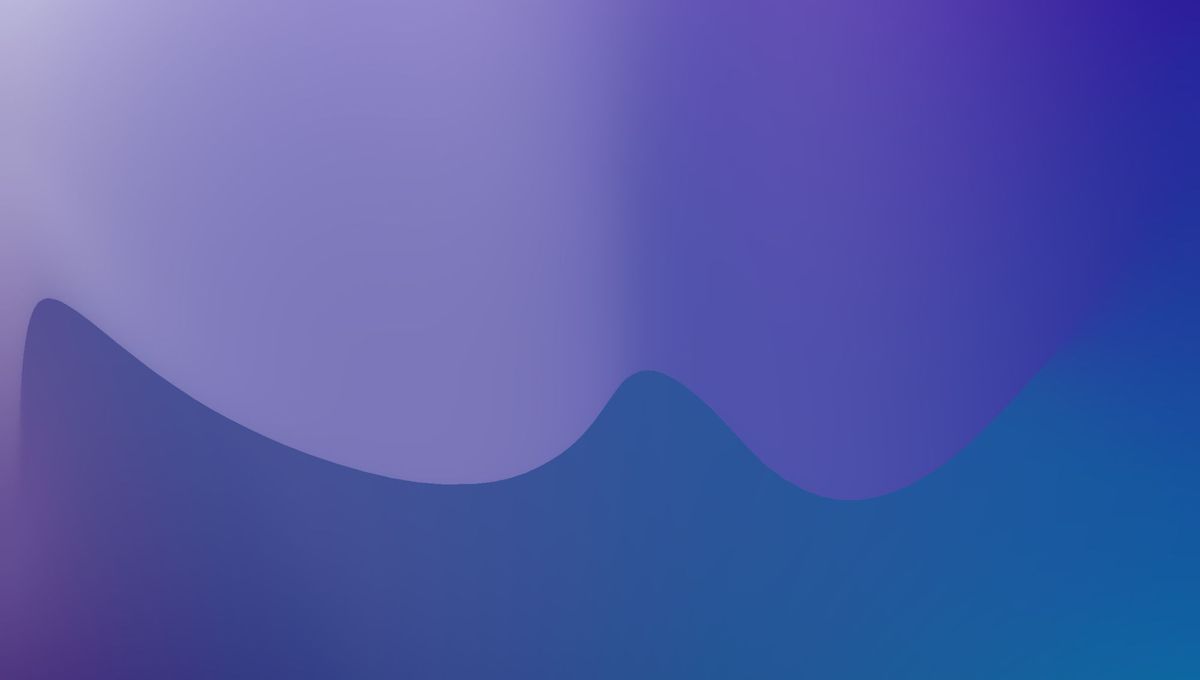 You are reading Creativerly, the weekly digest about creativity and productivity-boosting tools and resources, combined with useful insights, articles, and findings from the fields of design and tech. The newsletter built for the creative community.
---
Hey and welcome to issue 144 👋
Back in Creativerly issue 136 I asked for help as I was (and still are) looking for a tool or service to build my new personal website, which should be a space for my projects i.e. my portfolio, my blog, and should give me the possibility to add more pages as my personal online space grows. On top of that, the tool or service should be lightweight and minimal, offering fast loading pages, and a hassle-free setup.
I received loads of recommendations. Some of them were familiar but other ones were completely new to me. I decided to put together a blog post featuring all those recommendations I got from you, but also others I gathered myself. It should be an informational post for anyone who is currently looking for dead-simple tools to simply build a personal website, blog, portfolio, landing page, or whatsoever.
I am happy to tell you, that the blog post is out now. It features a wide range of website builders, no-code, low-code, code, CMS, Static Site Generators, publishing platforms and more. No matter what you are currently looking for, the blog post is a perfect starting point to give you an idea of some of the options out there to build your next website. You can read the blog post right here.
As I did with my blog post of pivacy-friendly Google Analytics alternatives, this blog post about website builders will be constantly growing list. So, whenever I come across a tool or service that would fit the list I will add it. Whenever you have any suggestions or recommendations, simply share them with me and I will add them to the blog post. I already got a backlog of tools and services I want to add to the list, just like Simple.ink, Super.so, Statamic, Apostrophe CMS, and others.
For now, enjoy reading the post.
If you have recommendations or feedback, drop me an email or a tweet. For now, enjoy the newsletter!  🥰
---
Your powerful design toolkit (10+ tools)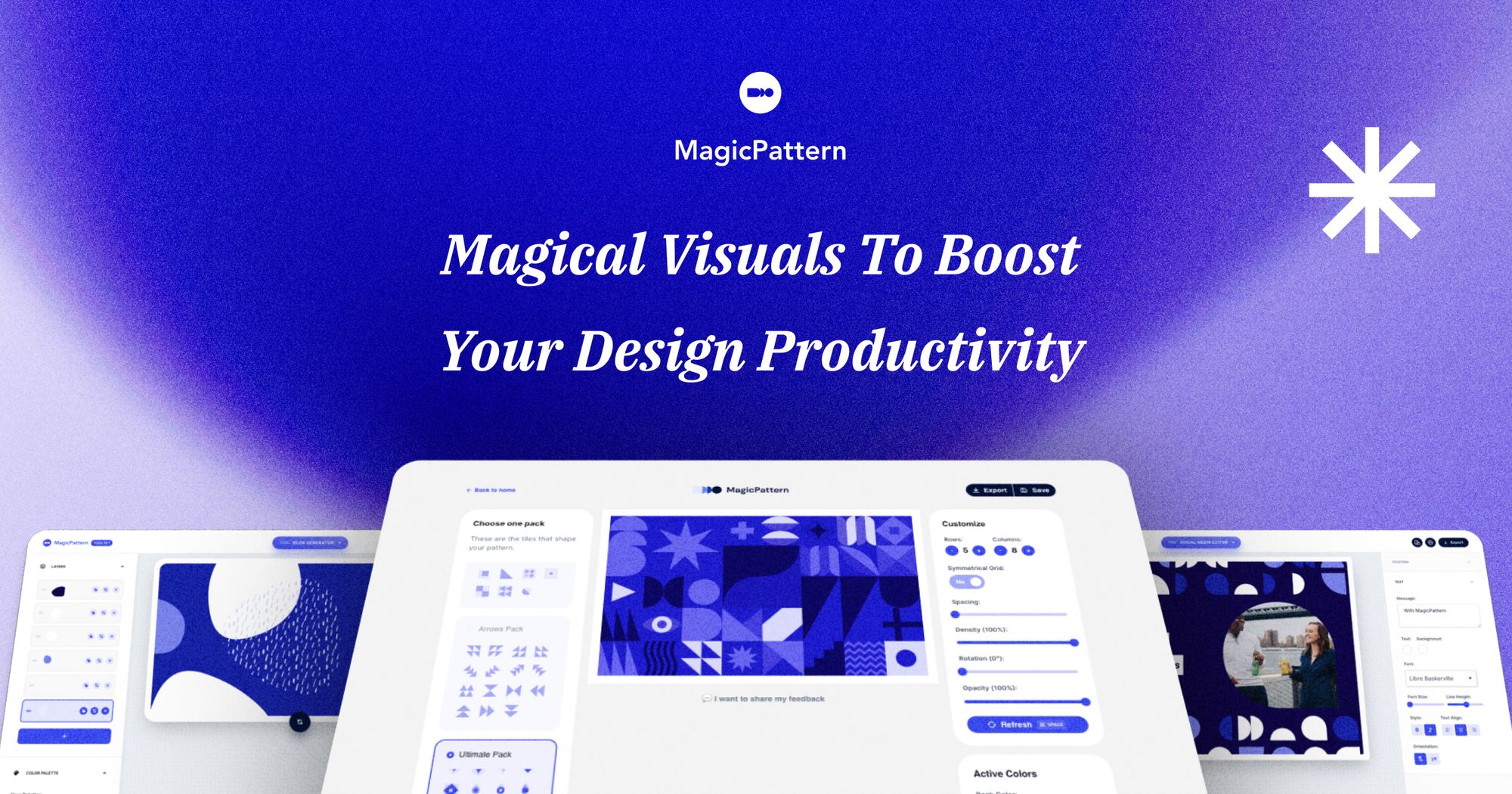 MagicPattern is a design suite with 10+ tools that boost your design productivity. Create geometric & seamless patterns, abstract blob background, pro social media posts, and many more. Have a look at our available free & paid tools at magicpattern.design/tools Use the exclusive code CREATIVERLY30 for 30% off on all our annual plans, forever!
---
Apps, Software, Tools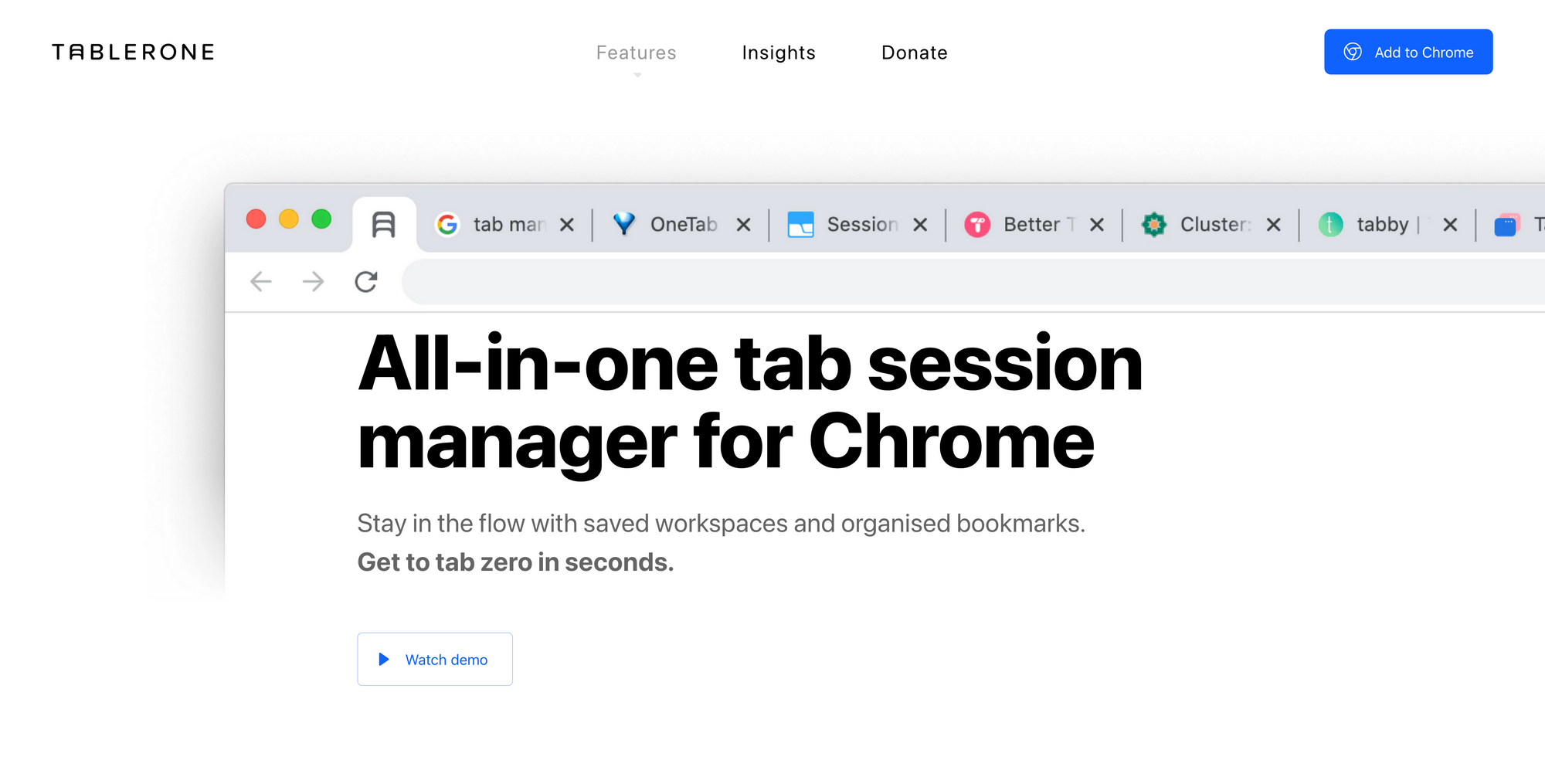 I think most of the readers of this newsletter were already in the situation, where they worked within their browser with countless tabs open, searching for one important bit, which seems like impossible to find within this tab-mess. To me, this happens quite often. Therefore, I am excited to show you a tool that wants to prevent that, and boost your productivity while working in the browser. This tool is called Tablerone (I like the pun regarding Toblerone which is a Suisse chocolate). Tablerone is an all-in-one tab session manager currently only available for Chrome.
There is one specific section on their website, which immediately caught my attention: "You are not a tab hoarder. You are an advanced user stuck with a basic browser. Tablerone gives you the missing superpowers." - whenever someone sees my browser being crowded with loads of tabs, I always get comments like "Wow, do you really need all those tabs?" and my answer always is "Yes". But, I say also yes if someone asks me if it is a pain to work across so many tabs. Tablerone offers some powerful features to make working across a lot of tabs within your browsers a joy. First of all, Tablerone auto-saves your tabs, so you can close them without losing them. Whenever you need them again, simply reopen them.
Tablerone is not only a great tool to manage all your tabs, it also lets you organize and structure bookmarks. You can save multiple tabs as bookmarks with just a single click. To give some structure to your bookmarks, Tablerone lets you add tags and notes to them. One of the most powerful features of Tablerone are workspaces. Workspaces let you organize accounts, projects, holidays, research, the way it suits you. If you want to switch between workspaces you can do that super fast, and after that open multiple tabs with one click. Additionally, Tablerone delivers superpowers like sharing, notes, search tabs, tab sleep, mobile sync, shortcuts, and customisation.
The team behind Tablerone also went the extra mile to make sure, that all your data is safe and never leaked to Tablerone or any third parties. For now, Tablerone is free-to-use but if you like the tool you can support Tablerone future with a donation.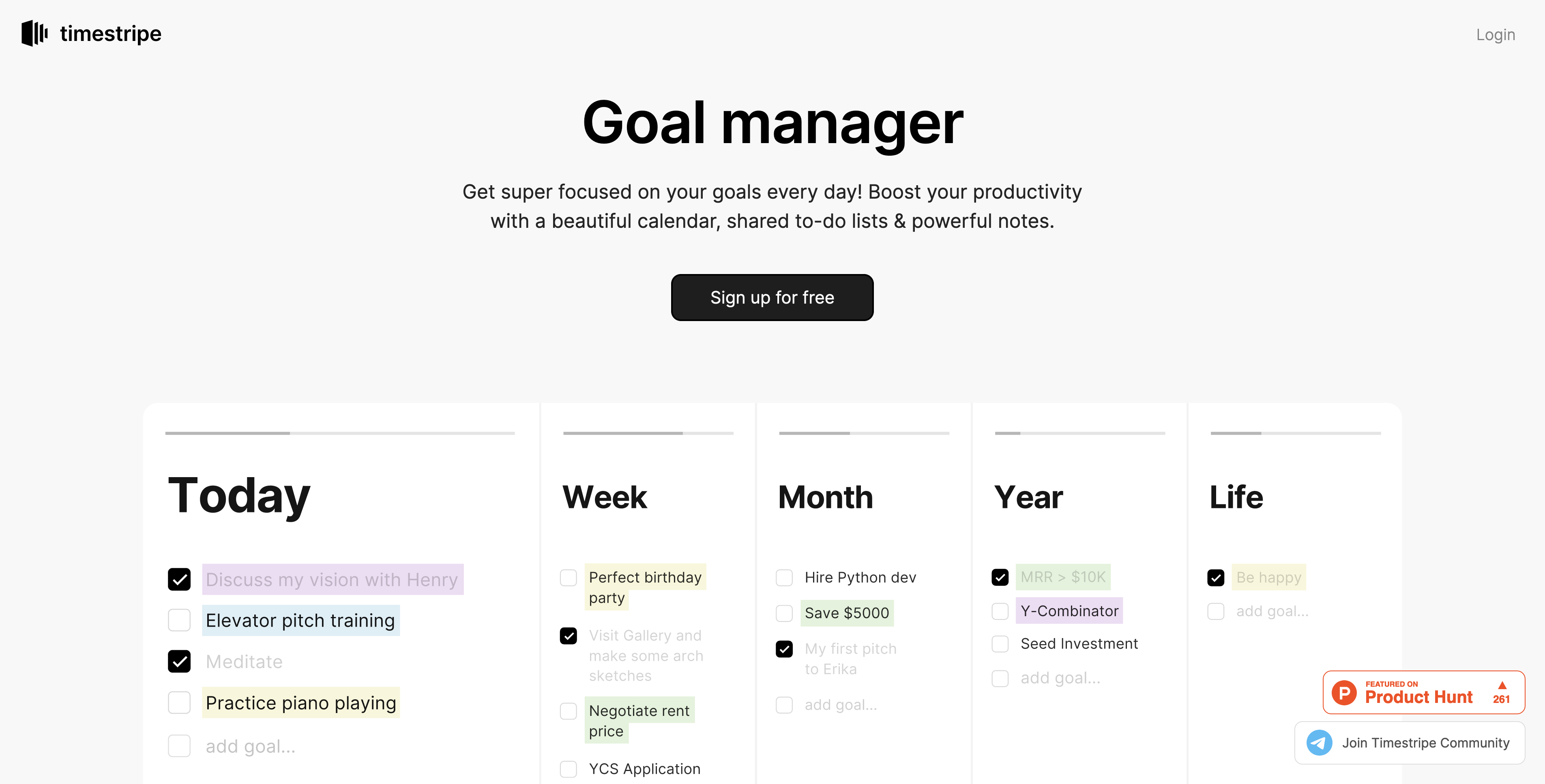 Timestripe is a full-fledged goal planner and time management tool, that gives you awesome features like a beautiful calendar, shared to-do lists & powerful notes, to boost your productivity while always staying on top of your goals, getting a clear vision of what to focus on next. If you ever wanted to use a planner tool with flexible timeframes to strategically plan, have a clear vision, and be able to focus on things that are actually important to you, you should give Timestripe a try.
Timestripe offers a unique planning system, and they are calling it Horizons. Timestripe helps you to focus on goal-driven actions and develop a strong goal-setting mindset. If you follow this, you will soon be able to take day-to-day actions aligned with your big goals. By following Horizons and using it within Timestripe, you reduce noise and amplify what is truly valuable and important to you. Timestripe lets you focus on your agenda, and your agenda only. Timestripe offers dedicated views, so you always stay focused on your vision and have a bird's eye view of what you want to focus on next to reach your vision.
If you are unsure how to start or how to implement Timestripe in your workflow, they created what they are calling "Climb" which are step-by-step guides to achieve your dream with smart educational programs for all kinds of goals. Timestripe is not limited to only helping you reach your work-related goals and tasks, you can literally organize endless lists of tasks, ideas, plans, movies to watch, books to read, anything you can think of can be managed, structured, and organized into an endless number of boards.
Besides all of that, Timestripe is simply a beautifully-crafted and designed tool. It is currently available for web and iOS, but if you take a glimpse at their public roadmap board, you will see that an Android App is also planned. Timestripe will cost you $8.25 per month (for 12 months, billed annually), you can also use it for one month which will cost you $20 per month, or for three months which will cost you $14 per month (billed quarterly). All plans include a 7-day free trial.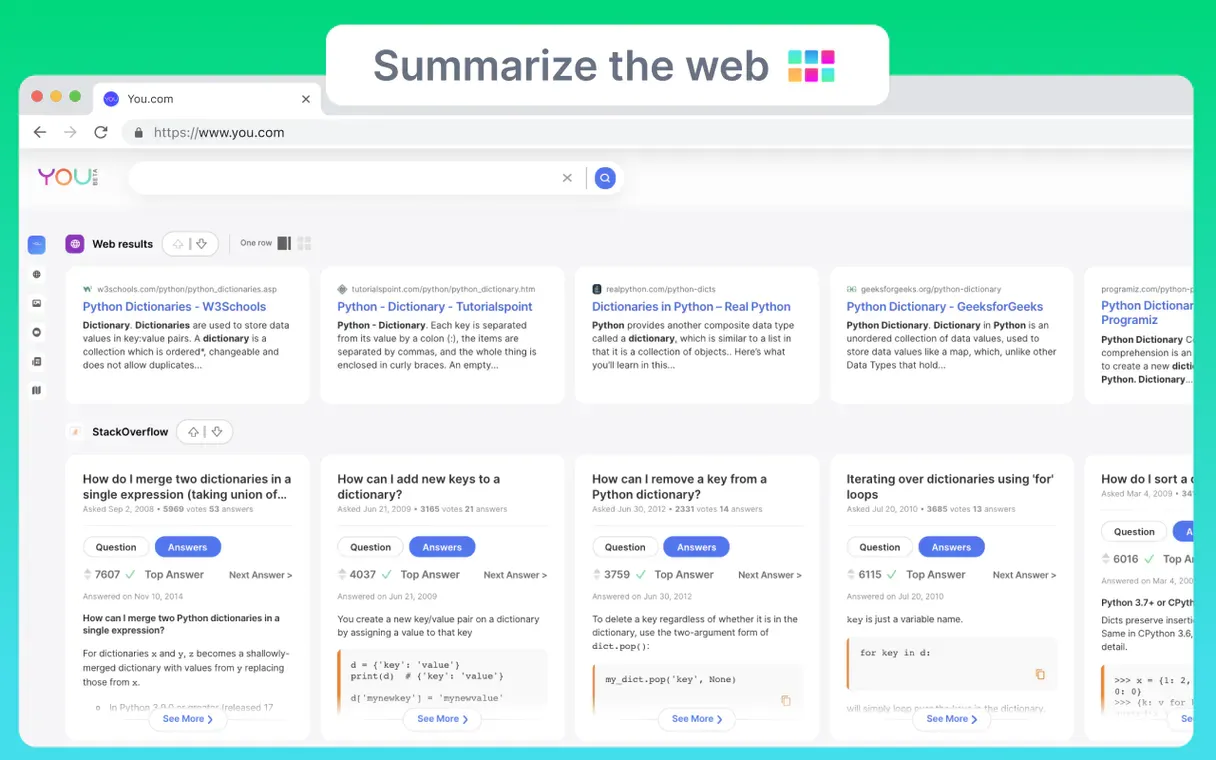 Every now and then, I think about the fact, that if we want to search the internet for something we use the sentence "I need to google that", as if Google would be the only search engine out there and the only way to search the internet. Guess what, there are loads of other search engines, respecting their user's privacy, and giving and way better user experience by blocking trackers, and advertisements, so you only get the results that really matter. Qwant, DuckDuckGo, Neeva, SearX, Startpage, are all examples of that. You.com (I would love to know what the pricing on that domain was) is a relatively new player entering the field of privacy-focused search engines.
They claim to be the world's first open search engine platform that summarizes the web for users, with superior privacy choices, actionable results, extensible apps, and personalization through preferred sources. You.com summarizes the internet for you without ever invading your privacy with any ads. The search engine of You.com is powered by AI, which will help your find the most relevant apps. You are completely in control and it is up to you to customize these apps and sources. You.com's core mission is to make the world's information useful for you. Their powerful search engine should help users to succeed with every search they perform. To reach their mission, You.com focuses on trust, facts, kindness, and user success. You.com is completely ad-free, so you will never see an ad within your search results, all you see are pure results to find the one thing you are looking for across different sites and apps.
Each of the rows presented after you executed a search with You.com represents one search app. These apps form an interface to your digital life. While using You.com is totally up to you to choose between a customized search experience or an entirely private one. If you want, you can use You.com's private mode which offers the most private search experience, as You.com never stores your queries, preferences, or locations. Besides You.com's awesome privacy-related features, it also features a beautifully designed interface you have never seen before while using any other search engine. The future is private, and You.com is here to help you stay private and never share any data while searching the internet.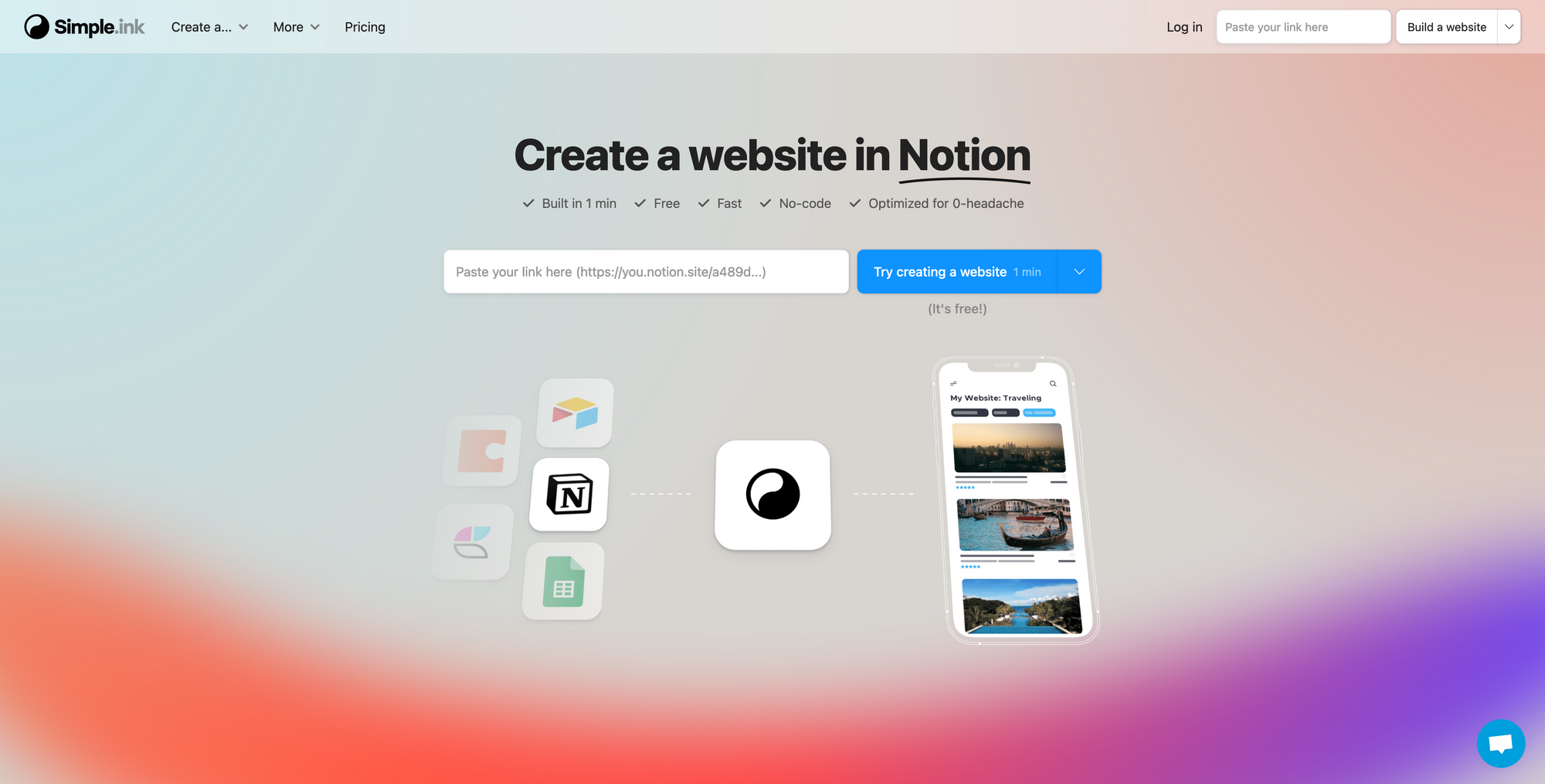 While finishing up my blog post and list about lightweight, minimal, and fast tools and services to build a personal website, blog, portfolio, or landing page, I got aware of Simple.ink via my Twitter timeline. Simple.ink lets you create a website from your Notion page. I know, most of you probably think that this is nothing new, as Super.so also lets you create websites by using Notion as a CMS, and Super adds a visual builder on top of it to create outstanding websites. I got in a little conversation with Ch Daniel, the founder of Simple.ink, since I wanted to ask the obvious question "How do you differentiate from Super.so".
Ch Daniel clearly stated that they are aiming to optimize on a simple and hassle-free experience while creating websites with Notion and Simple.ink. On top of that, Simple.ink will also offer you a generous free plan to explore and try out the tool. That is a super important aspect, because for me personally most of the time I am trying out a new tool, I want to test it out before deciding to join a paid plan. Often, a generous free plan or testing period turns me into a paying customer, as I will fall in love with the tool during this period. So, I really like how Simple.ink is planning to not only give you a super simple and hassle-free, but also a free in general option to create a website simply by connecting a Notion page to Simple.ink.
After connecting your page, Simple.ink will take of all the headaches, like SEO, SSL, fast loading times, mobile-ready and responsiveness, custom domains (paid), and more. There is no code involved, and you can simply create without having to worry about anything else. Simple.ink also offers a wide range of Notion templates that help you create your next website. If you want to try it out, you need to sign up for the waitlist. You can directly jump the waitlist by getting instant access by buying a yearly membership at $72 per year, or by inviting your friends. If you want to get a quick but insightful demo of Simple.ink's capabilities, make sure to head over to their website, and check out the video there.
---
Useful Resource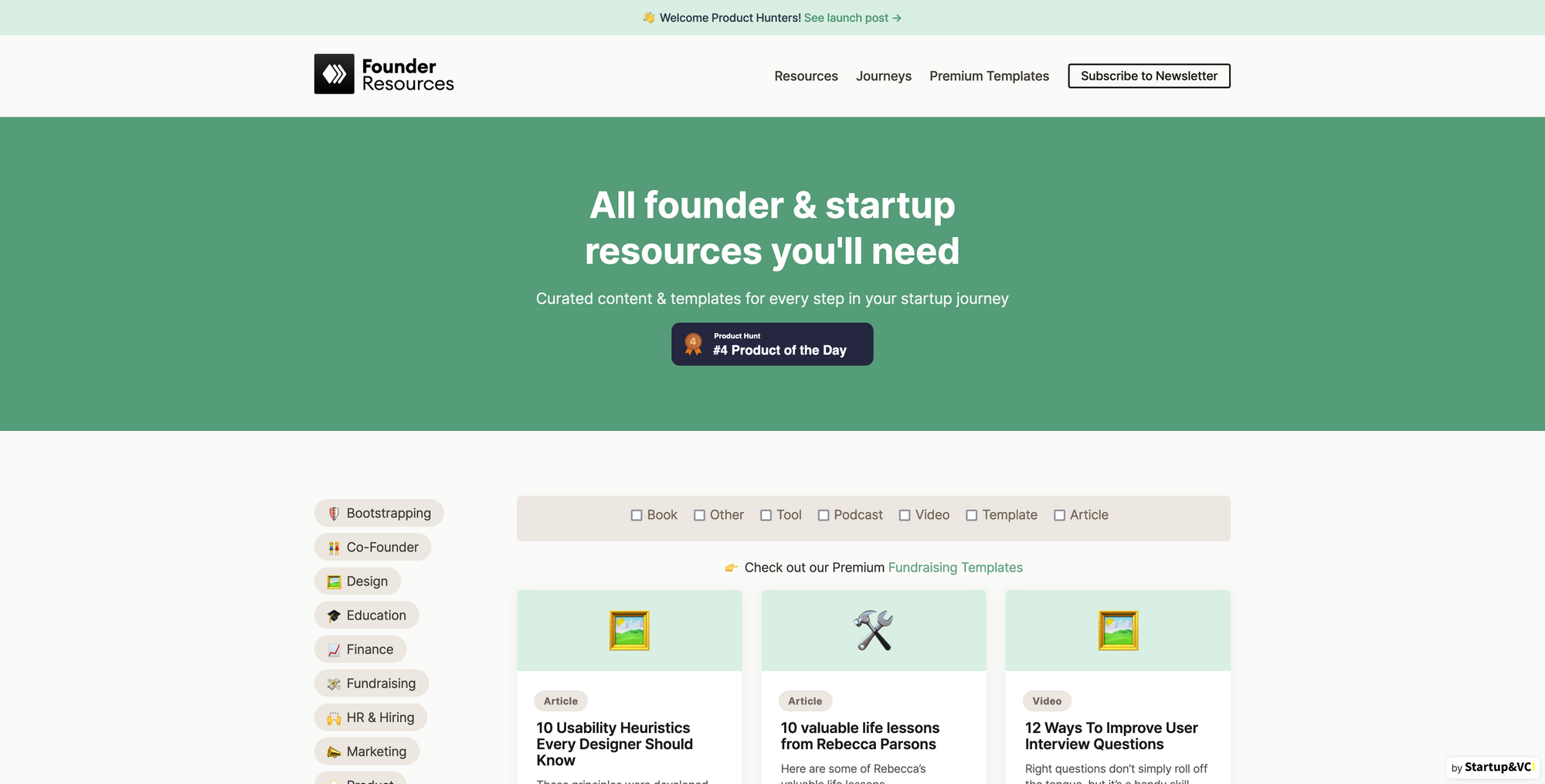 FounderResources is a huge library and curated list of over 500 resources, templates, and tools that help you as you are starting your journey of building your next project and aiming to turn it into a business. The library is beautifully structured with different categories, so you can easily browse all the entries and find what you are looking for. No matter if you are searching for resources or tools for marketing, finance, design, fundraising, remote work, or anything else, FounderResources got you covered.
---
Mental Wealth
➢ Planning for privacy – "Two decades ago, only some 40 countries had data privacy laws on their books. Today, that number has grown to 145. This presents both a challenge and an opportunity for software developers. Baking privacy protections into existing products can feel like a never-ending compliance project. But when we address privacy from the start of development and prevent harm early on, we can create software that doesn't require constant rewrites to keep up with changes in legislation. Better yet, we can build products that meet the needs and expectations of our users."
➢ Is design your love or addiction? – "As the field of design matures, the weight of responsibility we get from having a "seat at the table" means more pressure to measure the success of design. More metrics, more validation, more proven design outcomes. But the problem with creative work — truly innovative work — is that we can't guarantee an outcome. That uncertainty is precisely what makes it creative. If it was a tried and true formula that produced exactly the same result every time, that's not creativity, it's an assembly line."
➢ Forget Flexibility. Your Employees Want Autonomy. – "As far as buzzwords go, "flexibility" is now rivaled in prominence only by the novel work model it is so often used to describe: hybrid work. Together, these words have taken over the way we speak about the future of work and constitute a whole series of new ways to think about the further integration of work and life."
➢ The Flowtime Technique: A Pomodoro Alternative – "Today, there are countless productivity techniques that claim to help you work at peak efficiency. Among them, few are more widely known and widely used than the Pomodoro Technique. It's a time management system that suggests that you break down your work tasks into 25-minute chunks and take breaks in between them. The idea revolves around the notion that most people begin to lose focus after 25 minutes of continuous work and will need a reset to remain productive. But there's a problem with that idea: no two tasks are the same. And for that matter, neither are any two people! That means a one-size-fits-all productivity system can't possibly be the best fit for everyone. But there's an alternative that provides more flexibility and allows you to customize it for your specific use cases. It's called the Flowtime Technique, and here's everything you need to know to use it and start getting more done."
---
Classifieds
Are you a serious newsletter creator? Then you should get NewsletterOS. Everything you need to curate, write and grow your newsletter in a comprehensive Notion dashboard.
Bonsai is everything you need to run your freelance business. Get access to features that every Freelancer needs, like Time Tracking, Task Tracking, Invoices, and Client CRM.
Craftwork is offering high-quality interface assets for designers & startup creatives. No matter if you are looking for illustrations, UI kits, or icons Craftwork got you covered.
If you are interested in putting your tool, product, or resource in front of over 1300 creative minds, consider advertising in Creativerly and book a sponsor or classified ad spot. Find all the important information at creativerly.com/advertise.
---
Appendix
➢ ICYMI
The Creativerly Community is here. If you are looking for a dedicated place to discuss all sorts of topics relating to creativity, productivity, apps, and tools, or if you want to connect with like-minded creative folks, join the Creativerly Community on Discord now. Simply follow this invite link and become a member. I am looking forward to meeting you all on Discord.
➢ Quick Bits
What Apple's change of heart on at-home iPhone repairs means for you / Mailchimp temporarily banned Cuban media outlets / European antitrust legislation plans confirmed to include Apple, after earlier doubts / Amazon to stop accepting Visa credit cards in UK / Brave browser now has a built-in crypto wallet / Meta's prototype devices give us a glimpse of the metaverse life / Instagram discontinuing its Threads direct messaging app next month / Amazon, Facebook, and Peloton top Mozilla's list of privacy poor gifts
---
Twitter thoughts
---
Till next time! 👋‌‌‌‌
Support: Do you have a friend who is looking for inspiration, news about design, and useful tools and apps? Forward this newsletter to a friend or simply share this issue and show some support. You can also show some love by simply clicking the button down below and keep this newsletter a sustainable side-project by buying me a coffee. ☕️ 🥰
---
---
Some of the links in my newsletter and my blog posts are affiliate links. Those links are marked by an asterisk "*". If you buy something through the link, the product will not cost you anything more, but I will receive a small commission which not only supports Creativerly and my work but also helps me to keep this publication a sustainable side-project.