Newsletter
Stop trying to be productive & Create a workspace that brings teams together
In this week's issue of Creativerly: The notes app for creative work, freedom to work your way, virtual meetings don't have to be a bore, and a lot more.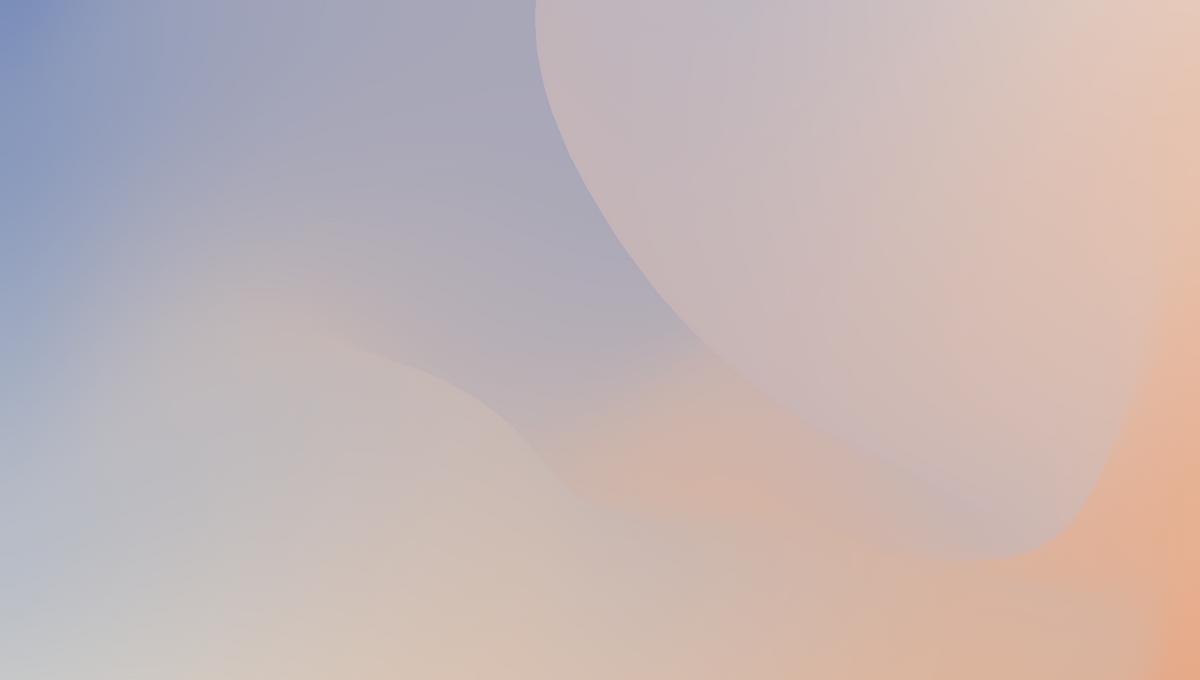 You are reading Creativerly, the weekly digest about creativity and productivity-boosting tools and resources, combined with useful insight, articles, and learnings from the fields of design and tech. The newsletter built for the creative community.
---
Hey and welcome to issue 59 👋
Currently, I am seeing a lot of Tweets and posting on Social Media in general where people show off how productive they are during the quarantine. Building products, launching products, making money from home. It feels likes that the internet wants you to believe that what you are currently doing with your "extra time" is not enough. But staying inside, focusing on yourself, your family, and helping people who are in need is plenty enough. Taking your "extra time" after that for watching Netflix, listening to music, playing videogames is your absolute right, for which you do not have to justify yourself to anyone.
The New York Times published a great article on the topic of "Stop trying to be productive". Give it a read.
We are going through a lot currently, judging others for "not being productive with their extra time" is a bullshit-move.
Take care, stay healthy, stay at home!
If you have recommendations or feedback, drop me an email or a tweet. For now, enjoy the newsletter! 🥰
---
Apps, Software, Tools
Voice-chat with others who just listened to the same episode. Connect, hang out and even interact with podcast hosts. All posting is w/ voice and transcribed. Chat with podcasters such as Jordan Harbinger, John Lee Dumas, & Pat Flynn and many others!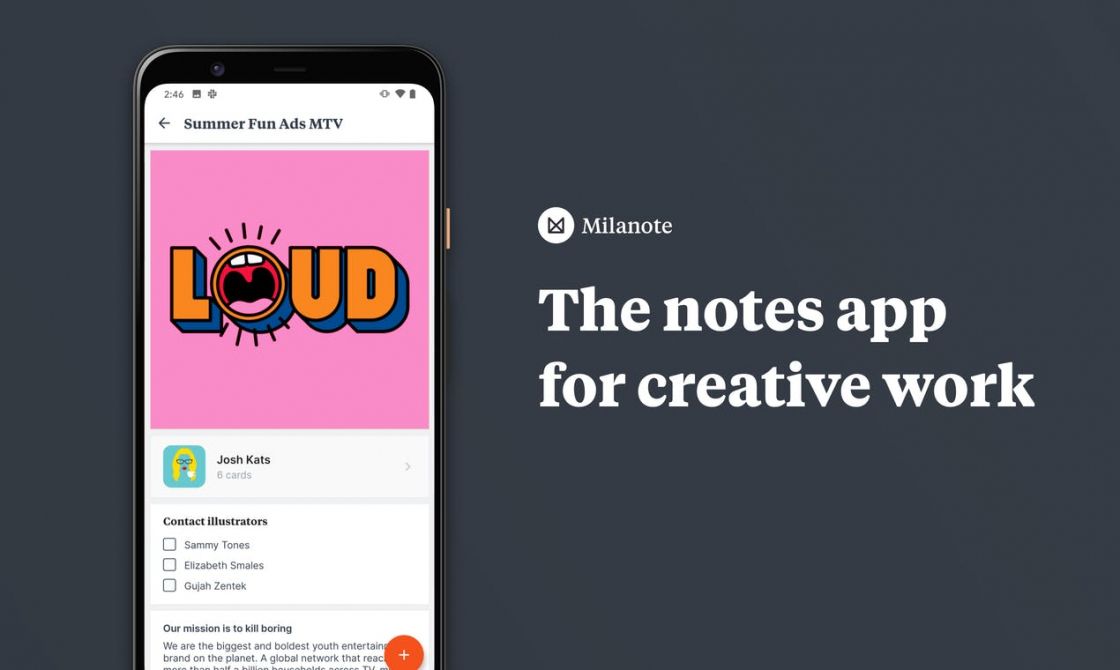 Milanote is an easy-to-use tool to organize your ideas and projects into visual boards. Add notes, images, links and files, organize them visually and share them with your team. The Next Web described Milanote as "The Evernote for creatives". Now available for Android!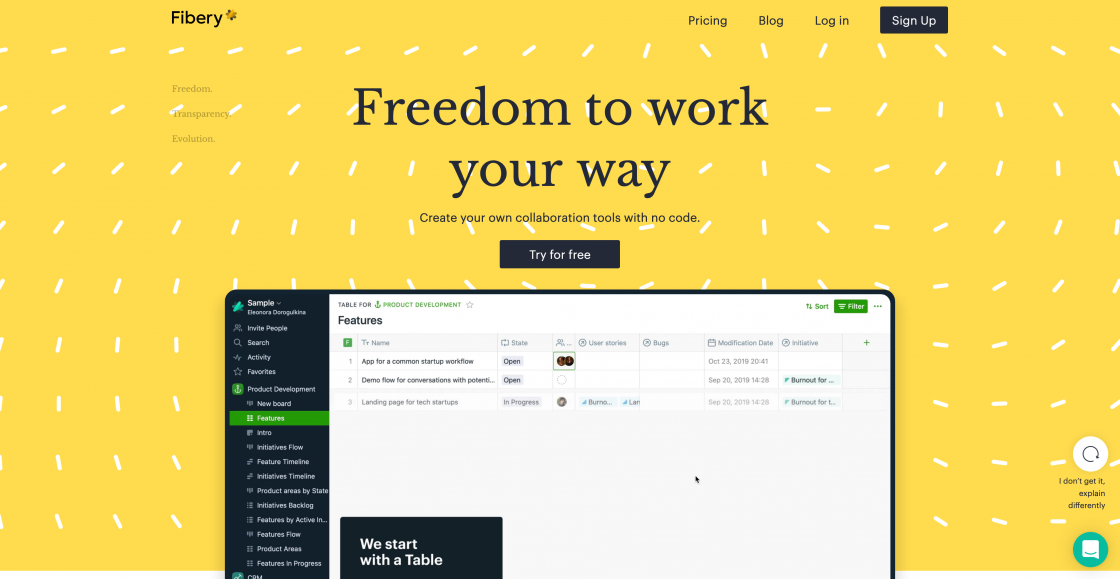 Create a workspace that brings teams together: sales, marketing, product, R&D. Escape costly scattered tools and unreliable integrations by having goals, projects, customers, and docs connected in Fibery.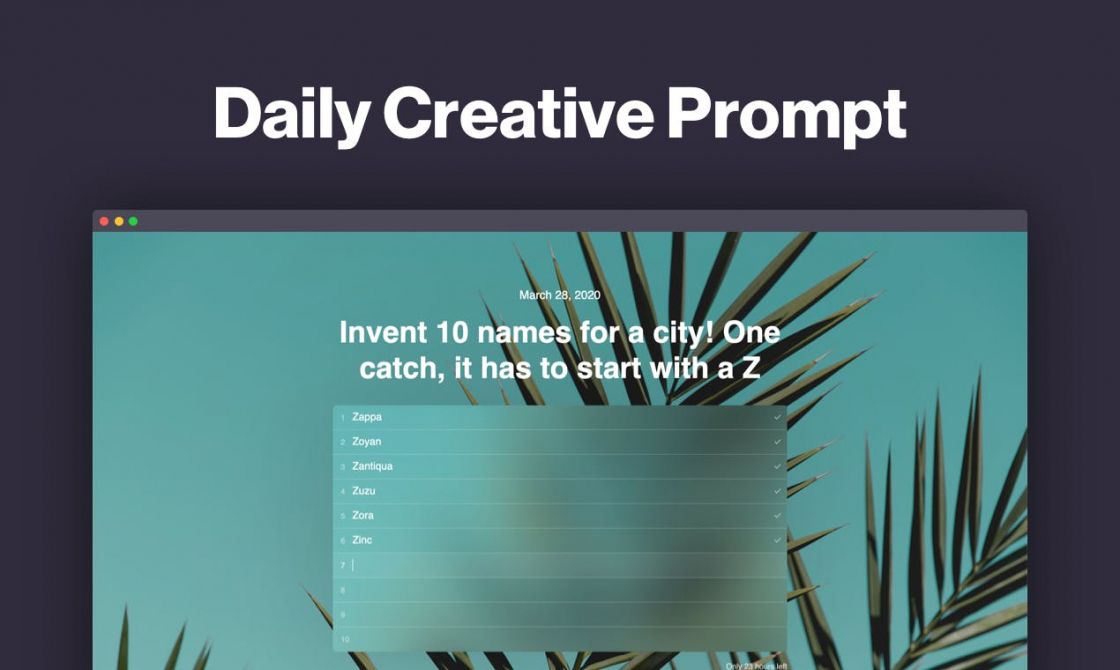 Daymind is a Chrome extension that helps you train your creativity with a fun, witty and challenging creative prompt every single day. Each prompt is crafted to improve your original thinking, ability to generate new ideas and expand your imagination.
---
Goods & Gadgets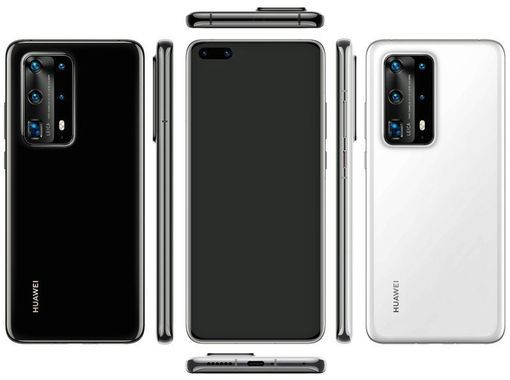 You don't need a camera and a phone when you have one of the Huawei P40 Series Ultra Vision Smartphones. That's because this collection gives you a better zoom than before, among other camera capabilities. The series includes the Huawei P40, P40 Pro, and P40 Pro+. While the highest model comes in Black Ceramic and White Ceramic, the other two options come in five colors.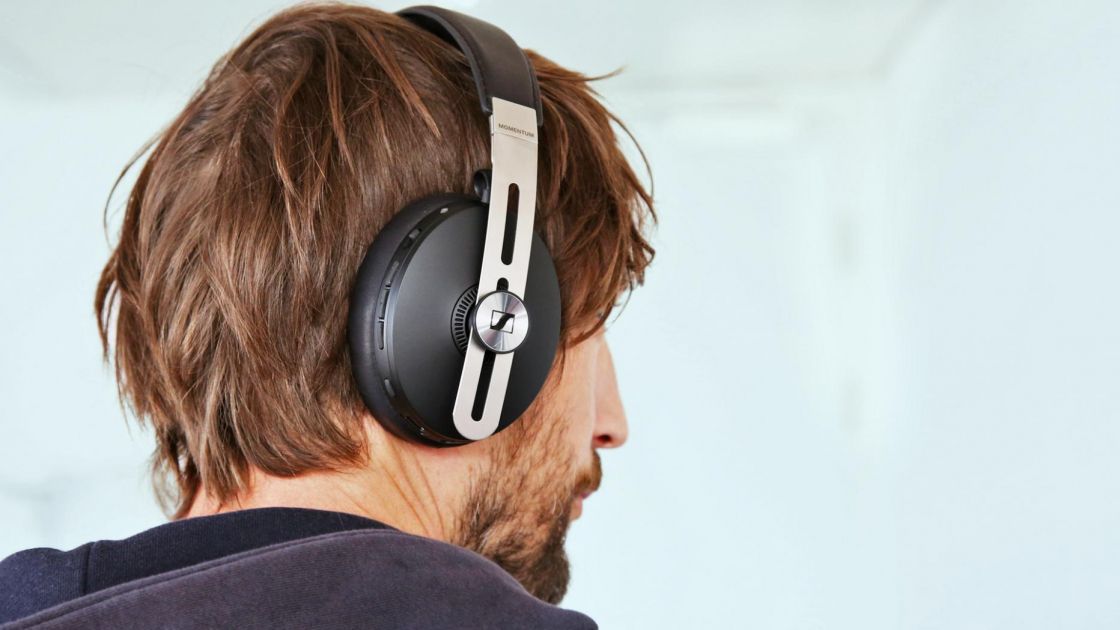 Enjoy your music as much as possible with the Sennheiser MOMENTUM Wireless Modern Headphones. Not only do these headphones deliver studio-quality audio, but they also offer handy features. One of these is that they automatically turn off and on when you fold them up. So you don't have to worry about their battery life draining because they'll recognize they're not in use.
---
Useful Resource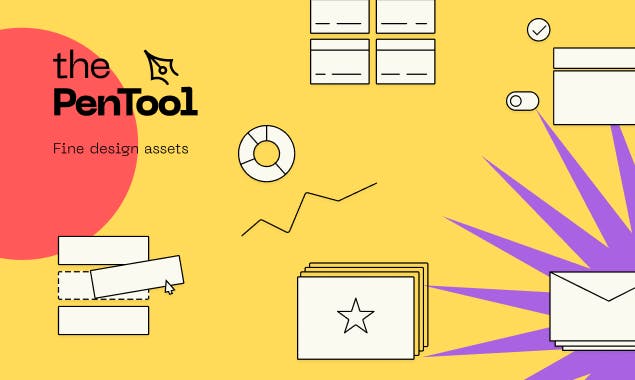 thePenTool is a library of design assets for all kinds of designers. We know you value your time so we do tedious parts of the job for you. The library includes both premium and free assets so everyone will probably find something useful!
---
Mental Wealth
➢ Morale, Mental Health, and Burnout in Remote Teams – "In a distributed team, it's much harder for a manager to get an informal pulse for morale and mental health. You can't manage by walking around; you don't see who's staying late or leaving early, who eats lunch alone at their desk, or who seems unusually withdrawn or dejected. The very nature of remote work can also contribute to an environment where morale and mental health issues develop more easily and go unnoticed. Studies show that social isolation is correlated with mental health problems. Loneliness, also associated with social isolation, both predicts depression and is a symptom of depression. Loneliness and depression drive people to withdraw, often avoiding taking steps that could help them recover or manage. Loneliness also lowers a person's ability to recognize social cues, which isolates them further. This emotional disconnection is in turn highly linked to clinical anxiety and depression. Anxiety and depression can change people's perceptions of themselves and the world around them—it is more likely that someone suffering from anxiety or depression will interpret an interaction as negative."
➢ Virtual Meetings Don't Have to Be a Bore – "Those of us who present, facilitate, and teach for a living understand the importance of developing a personal connection with an audience. It's critical to be and feel natural; to make people laugh, feel at ease, and fully engage — and perhaps even lose themselves — in the content you're delivering. That's why it feels so unnatural and awkward to create this kind of atmosphere in a virtual environment where you have no in-person audience at all. As a professor, I'm now grappling with the challenges of teaching and presenting in a COVID-19 world and have recently brought my classes online as a result of the pandemic. But I'd been doing a great deal of online teaching and facilitating even before this crisis. I've done keynote speeches online — often to hundreds of people at a time. I've participated in group meetings both as a group member and as a consultant. I've also provided online training to people scattered around the globe on their computers or tablets, with all of us staring into that little dot of a camera at the top of our screens. What have I learned about online teaching and facilitating from these different experiences over the past few years? That it's truly an entirely different context, not a simply an in-person meeting or class on a screen. And while you should shoot for the same goals as you would in an in-person setting, you'll need different tools to achieve them."
➢ Stop Trying to Be Productive – "When Dave Kyu, 34, an arts administrator in Philadelphia, realized that he would be working from home for the foreseeable future, he began to fantasize about the projects he could now complete around the house. "We went and bought all this paint and cabinet hardware and thought we were going to do the kitchen cabinet project we had wanted to do forever," he said. Two weeks later, he and his wife haven't touched their supplies. They have two children and demanding jobs. There's no extra time. "We realize now it was a silly thought," Mr. Kyu said. "It's a lot more stressful than I expected.""
➢ Slow UI: Pace Interaction to Increase Understanding – "There is no doubt that the traditional emphasis on speed in user-interface design has gone overboard. Yes, there's something to be said for fast response times and web pages that download immediately. And for decades, one of the 5 measurable quality attributes of usability has been efficiency: Once users have learned the design, how quickly can they perform tasks? Today I'm here to tell you to slow down. Thanks to Moore's Law computers have become a billion times faster since I started using computers in 1974, and thanks to Nielsen's Law, Internet connection speeds are 1.2 million times faster than when I first got online in 1984. Technical progress, yes, but human progress? Not so much. We frequently see that users' desire to rush through user interfaces impairs understanding and reduces success rates."
---
Essential Reading
➢ A Guide To The Good Life: The Ancient Art Of Stoic Joy by William B. Irvine - One of the great fears many of us face is that despite all our effort and striving, we will discover at the end that we have wasted our life. In A Guide to the Good Life, William B. Irvine plumbs the wisdom of Stoic philosophy, one of the most popular and successful schools of thought in ancient Rome, and shows how its insight and advice are still remarkably applicable to modern lives.
In A Guide to the Good Life, Irvine offers a refreshing presentation of Stoicism, showing how this ancient philosophy can still direct us toward a better life. Using the psychological insights and the practical techniques of the Stoics, Irvine offers a roadmap for anyone seeking to avoid the feelings of chronic dissatisfaction that plague so many of us. Irvine looks at various Stoic techniques for attaining tranquility and shows how to put these techniques to work in our own life. As he does so, he describes his own experiences practicing Stoicism and offers valuable first-hand advice for anyone wishing to live better by following in the footsteps of these ancient philosophers. Readers learn how to minimize worry, how to let go of the past and focus our efforts on the things we can control, and how to deal with insults, grief, old age, and the distracting temptations of fame and fortune. We learn from Marcus Aurelius the importance of prizing only things of true value, and from Epictetus we learn how to be more content with what we have.
Finally, A Guide to the Good Life shows readers how to become thoughtful observers of their own lives. If we watch ourselves as we go about our daily business and later reflect on what we saw, we can better identify the sources of distress and eventually avoid that pain in our life. By doing this, the Stoics thought, we can hope to attain a truly joyful life.
---
Essential Reading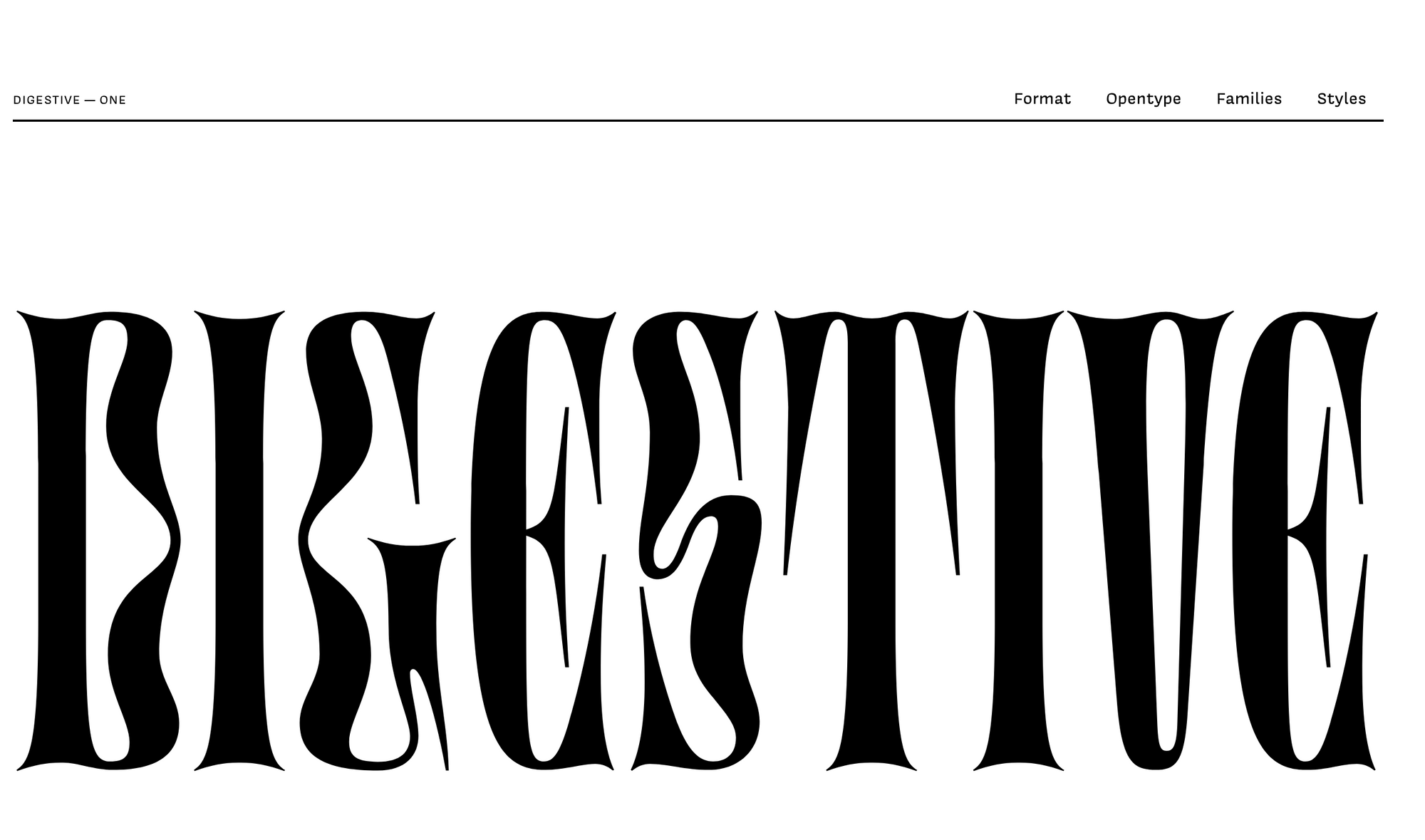 Digestive is an experimental display face designed by Jérémy Landes. It began its life in 2016 as a lettering project and was later released as a work-in-progress on the Future Fonts platform in 2018. The completed typeface was published in 2020 through OH no Type Co. The family is available in six widths, as well as a small style that was designed to be more legible at text sizes.
---
Twitter thoughts
---
Till next time! 👋

Support: You have a friend who is looking for inspiration, news about design, and useful tools and apps? Forward this newsletter to a friend or simply share this issue and show some support. You can also show some love by simply clicking the button down below and keep this newsletter a sustainable side-project by buying me a coffee. ☕️ 🥰
Disclaimer: My posts may contain affiliate links. If you buy something through one of those links you won't pay a penny more, but I'll get a small commission, which supports this blog and also my side-projects. So consider buying something through my links. Thank you!