Newsletter
The best place for your notes & Make Learning a Part of Your Daily Routine
In this week's issue of Creativerly: The website builder for startups, your life more organized, how modern teams create knowledge, and a lot more.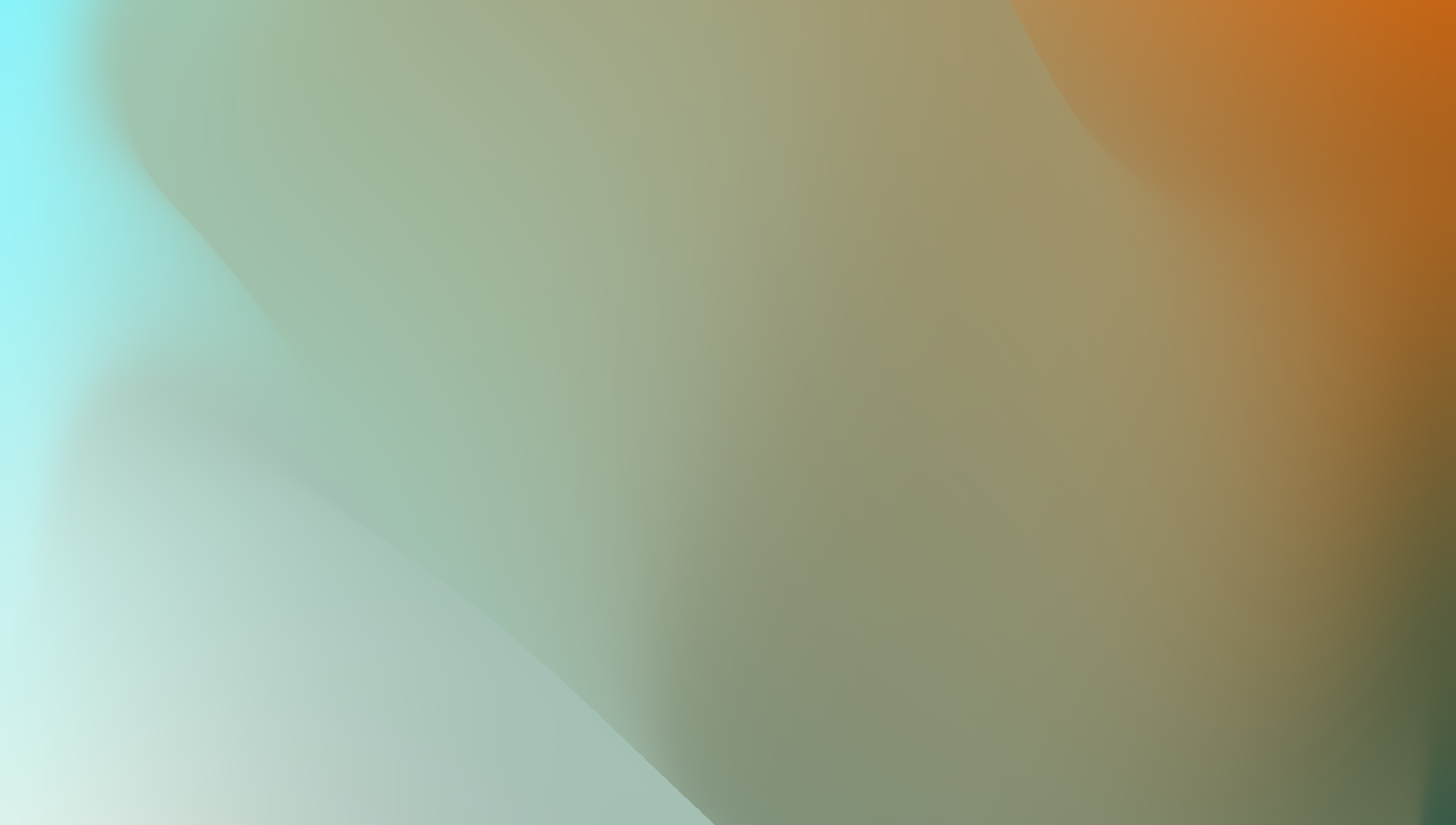 You are reading Creativerly, the weekly digest about creativity and productivity-boosting tools and resources, combined with useful insights, articles, and findings from the fields of design and tech. The newsletter built for the creative community.
---
Hey and welcome to issue 143 👋
Over the last couple of weeks I felt incredibly productive, as I got a lot of stuff done, both during my full-time job and my side projects. I think at some point you could say, that I was in the flow, in the flow of being creative and productive, sorting out what to tackle on next, and what things could possibly wait. This is something I just learned recently. Prioritizing all your open tasks is a key process when it comes down to get your stuff done. I always have been someone who jumped back and forth between different tasks and projects. But as I built up my workflow, settled on a productivity tech stack, I managed to shif my focus.
I know that planning and structuring your work up front can be incredibly hard, as it can always happen that you simply have to shift your focus spontaneously regarding how urgent a task is. But if you manage to plan your work, and focus on everything step by step, you will get into the flow of getting stuff done. If you are using a task management tool to keep track of your tasks and projects, go through your open tasks right now, and simply prioritize them. Decide which ones are urgent, which ones you should work on soon, and which ones are more long-term goals. By doing this, you will get a better picture and an overview of what will be your focus for the upcoming days, weeks, or months.
If you stumble across a new task, instead of simply adding it to your backlog, do the same thing again as described above, ask yourself whether this task is urgent, needs to be tackled on next, or is a long-term goal. This is exactly the reason, why I am more and more looking into using knowledge base tools also for some sort of task managing, as I think it is incredibly powerful to give meaning to your tasks, by not only jotting them down, but adding pirority and notes to them, so you see the big picture and get an idea of how much effort it will take to get the task done.
Being productive, creative, and working within a flow is not a steady situation. Every now and then we hit a wall. Personally, I do not think that there is a way to prevent this, as it is part of being creative and productive. The most important thing is to recognize those situations. Then, give yourself the time to log off and spend time on something else. Do not get bothered because your broke your streak of getting stuff done. Embrace the silence, and the time getting away from work. Do not force anything. Being creative and productive, also means that sometimes you need to be uncreative and unproductive.
If you have recommendations or feedback, drop me an email or a tweet. For now, enjoy the newsletter!  🥰
---
Like SIGNAL for forms & surveys.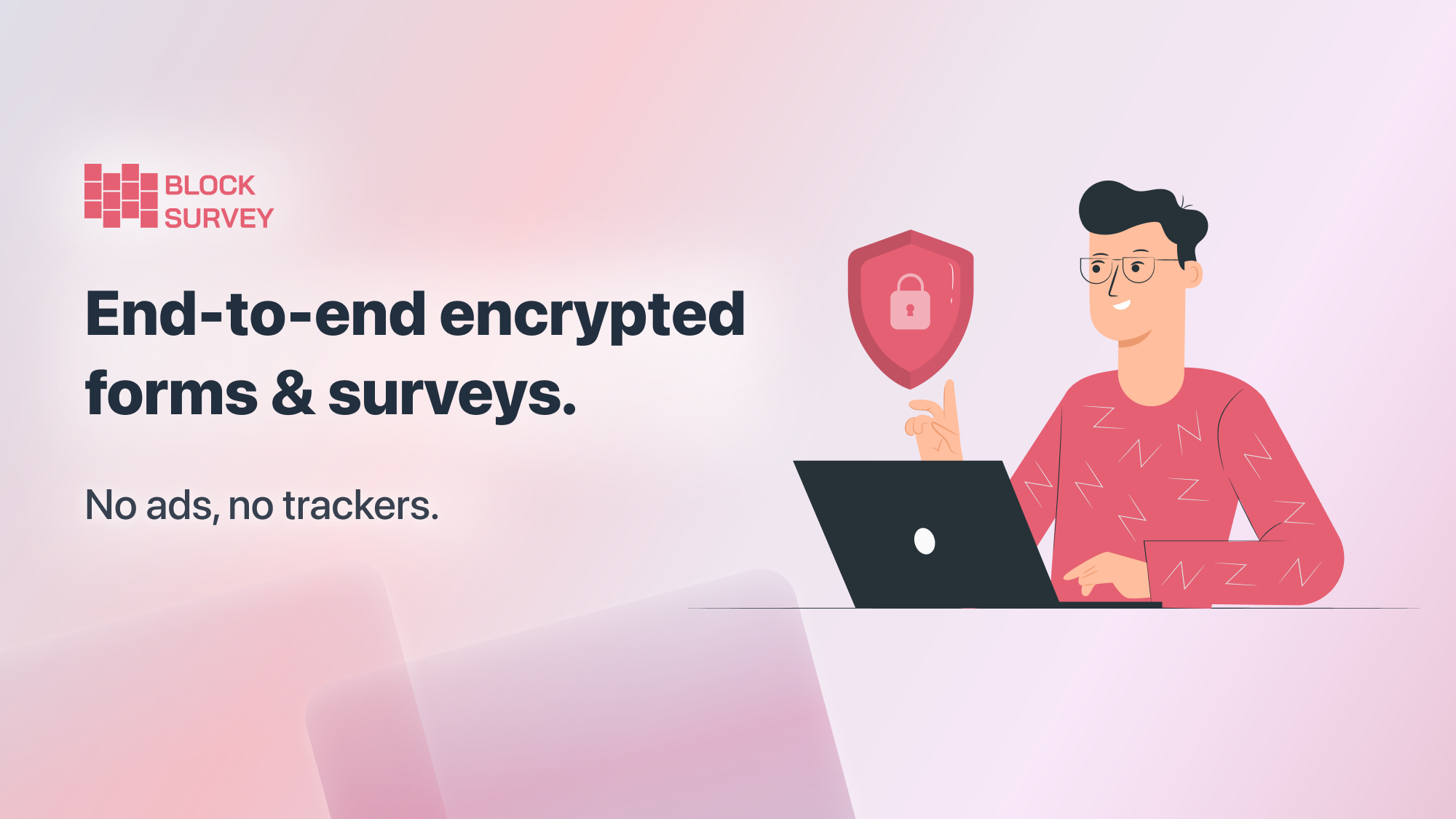 BlockSurvey is an end-to-end encrypted forms & survey tool. It helps people and businesses to collect sensitive data. With BlockSurvey, you can safeguard your respondents' data and privacy. There are no ads, trackers, or cookies. Try it out for free. No credit card required.
---
Apps, Software, Tools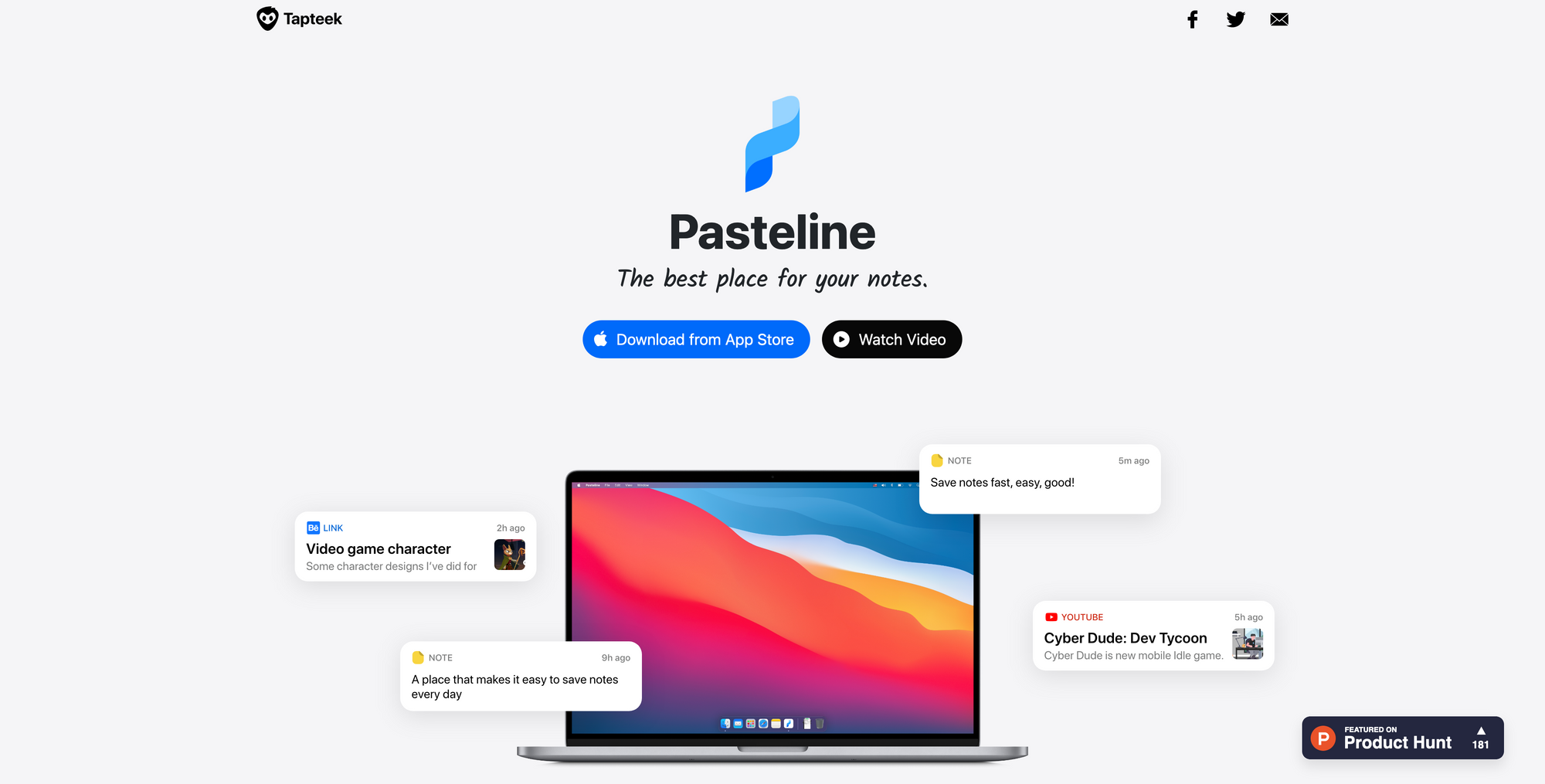 Were you ever in a situation in which you wanted to take a quick note, but struggled to figure out where to jot it down on your phone, as you are using different apps for different use cases? And then decided to write yourself a message or email to remind yourself, because it just felt natural as you would also share a note or link via messenger with someone else? I was in that situation many times, and because I had not a strict note-taking system I lost way too many links, notes, and ideas. Pasteline wants to prevent that.
Pateline acts like your very personal inbox to quickly gather notes, links, images, videos, and more to what you come back to at a later point. I often struggled when I wanted to take just some basic quick notes because I wanted to prevent that I forget them. I wasted a couple of minutes because I searched for a specific folder under a specific tag where I wanted to put that note. Once I wanted to come back to that note, I had no idea where I had put it. Pasteline makes adding a note as easy as writing a message in your favorite messenger. I really like the idea of having a dedicated quick note tool, where I do not need to think first about where to put my note, I simply type and press enter, and it is just there.
To be honest, you could probably achieve a similar workflow with any kind of note-taking tool, but I doubt that any of them would visualize your notes in such a beautiful, clear, and lucid way. That is where Pasteline clearly shines in my opinion. Pasteline makes it incredibly easy to stay on top of your quick notes and saved links, as everything goes straight into your inbox. If you want, you can also create additional folders to further structure everything. Think of the fact, that you never ever have to worry where to look for a certain note you took because you can always be sure that it sits straight in your inbox within Pasteline. Magically and powerful. If you want to collaborate, you can share specific folders created within Pasteline, with your friends, family, or colleagues.
Pasteline is available for free for iOS and macOS, if you want to sync between your devices you need to upgrade to Pasteline Pro which will cost you €2.99 per month. I am a huge fan of lightweight, single-purpose, yet powerful utility apps and Pasteline is definitely one of them. Lovely tool!
Umso is a website builder especially aimed at startups that want to go live and share their product or idea within a blink of an eye. Umso is capable of giving you an awesome experience while designing and building your next website and publishing it straightaway. What makes Umso really unique is its way of generating websites. When you start using Umso you will get prompted to answer some questions about your product, including your needs and use cases. No matter if you are building a mobile app or a SaaS product, Umso uses this information given by you to feed their editor.
Umso will then generate websites based on your information and use cases. After that, you can edit the website by choosing the content you need or do not need. You can pick from a large number of color schemes, font presets, or specify the art style to make your design your own. Umso's visual editor features a beautiful and distraction-free interface, that balances flexibility and ease-of-use. You do not need to be a designer or a developer when working with Umso. Focus on your design, copy, and content with powerful customization features. Websites built with Umso feature a smart layout engine which means, whenever you change or adjust something, all your content with adapts automatically.
If you want to bring your website to live, Umso has a wide range of illustrations, icons, images, and videos straight built into its platform. So you can browse through them and choose whatever fits the style of your website. Once you are designing your website, you can go live instantly as it literally only takes one click. Umso provides you with blazingly fast loading times, as they are optimizing your site and delivering it from their global server network for maximum speed and uptime. You can publish your site for free on a Umso subdomain, but you can of course use your custom domain too. Umso is not just a basic landing page builder, it is a full-fledged website toolkit with features like multiple pages, custom forms, in-built analytics, blogging, image optimization, powerful hosting, multilingual websites, and a lot more.
Umso's Basic Plan will cost you $21 per month (billed annually) and includes one site, custom domain, blog, analytics, and unlimited team members. If you also want to use email lists, custom forms, site & page passwords, multilingual websites, you need to upgrade to the Startup plan at $38 per month (billed annually). Last but not least, if you want to use Umso to built your website because of their powerful editor and then want to export your site, you will need the Business plan at $63 per month (billed annually).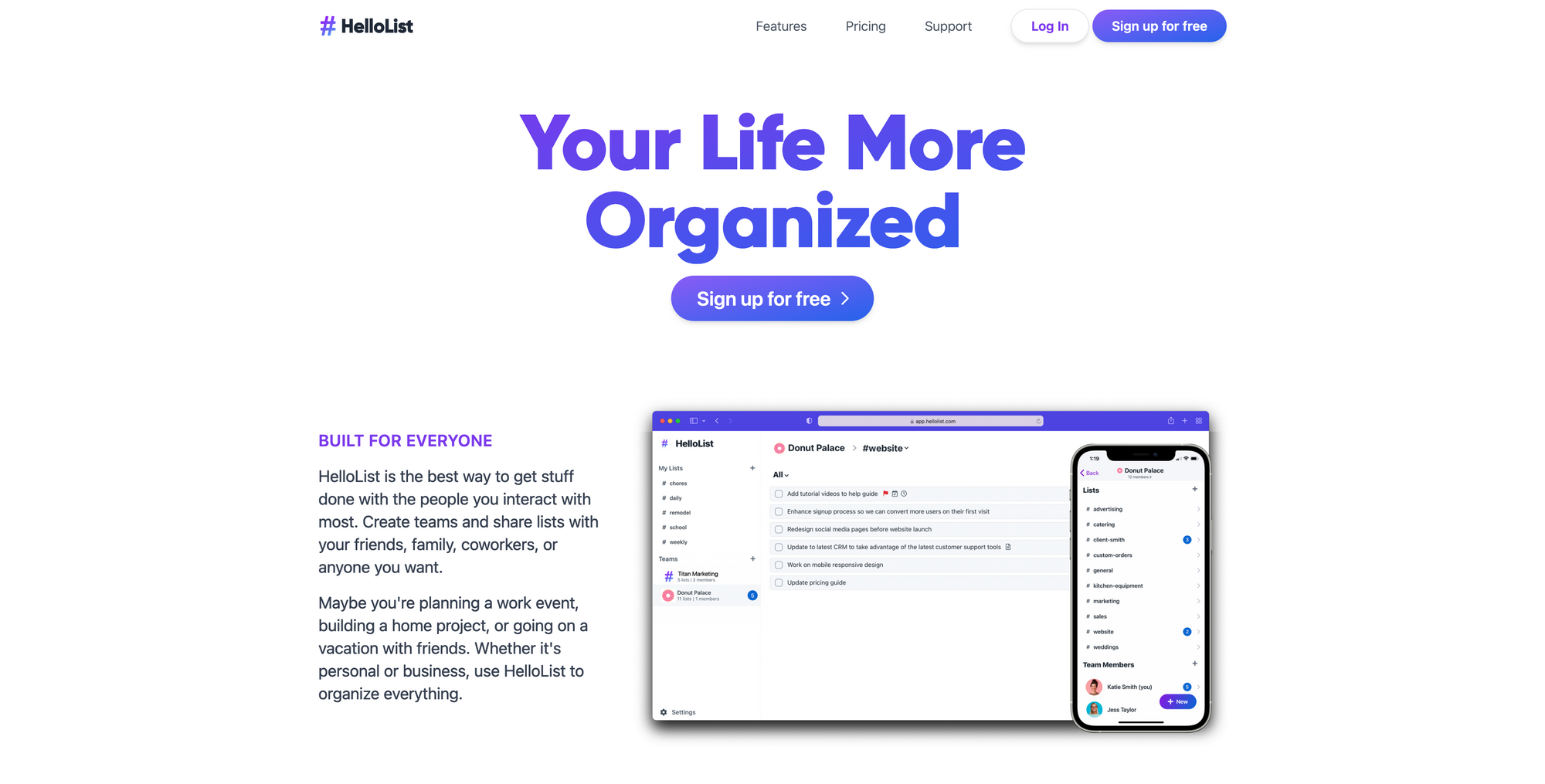 HelloList is a neat to-do and task management app available for the web and for Android and iOS. It is a lovely app if you want to get stuff done with the people you interact with. No matter if you want to use HelloList as an individual or together with your team, it has all the features built-in to help you to stay on top of your tasks. HelloList lets you easily create teams and share lists across your team. HelloList features a distraction-free interface that lets you focus on what matters, no matter if you are planning a work event, building a home project, or going on a vacation with friends.
You can use HelloList to literally organize and structure everything. Sometimes one specific task consists of smaller tasks that you also want to keep track of. HelloList supports subtasks, so you can more detail to your tasks. If you even want to add more detail to your tasks you can add notes to them and jot down some more information and thoughts. Additionally, HelloList also supports attachments, no matter if they are images, docs, or spreadsheets, HelloList supports all major files as attachments. To stay on top of your tasks you can create reminders for them and remember to get stuff done. On top of that, you can also set due dates so you never miss any important deadlines.
HelloList is a superb, lightweight, and distraction-free task manager, that focuses on helping you get stuff done, without bloating the tool with features that would not boost your productivity. It is the perfect tool for individuals, but also if you are working across teams, or focussing on client work and projects. HelloList is available as a web app, and for mobile supporting both Android and iOS. You can use HelloList completely for free with unlimited tasks, lists, history, and members. If you need reminders, subtasks, recurring tasks (coming soon), attachments, and priority support, you need to upgrade to the Pro Plan which will cost you €5 per month. If you want to use HelloList for your team you should consider the Business Plan which will cost you €7 per user per month and give you additional team private lists, team roles, and team billing.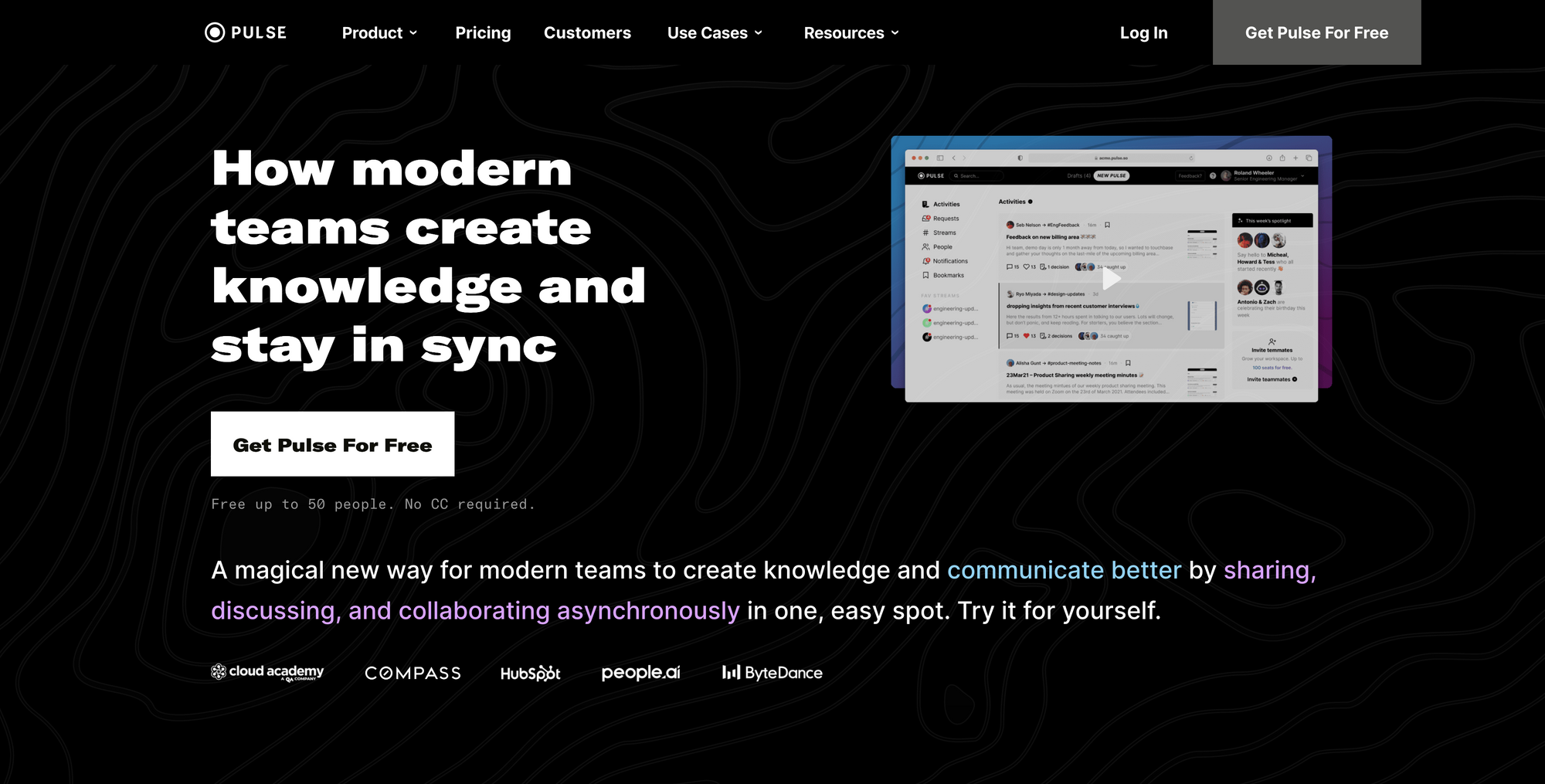 Pulse is a new way for teams to create knowledge internally, and communicate better by sharing, discussing, and collaborating asynchronously in one place. Asynchronous work is on the rise, as more and more companies are switching to it. Doist, the company behind Todoist and Twist, are amplifying an asynchronous working model for quite some time now. Pulse is a new and exciting tool helping you be more productive while working asynchronously with your team. As remote work became the new normal of the last year, a lot of people found themselves buried under countless Slack messages scattered across hundreds of channels, which made it nearly impossible to get stuff done and focus on the things that matter. Pulse helps you streamline written comm, keep everyone in the loop without endless meetings, easily default to transparency, and align everyone on what's most important to you.
Pulse makes it easy to send async updates within just a few seconds. There is no need to send out company-wide emails, what about creating a pulse instead? A pulse consists of the simplicity of a text memo combined with all the powerful collaborative features of a modern communication tool. After you have shared a pulse with your team, your colleagues can react to it, make comments in a thread, get insights on who caught up with the message, they can mark the pulse as to watch to get notified whenever something changes or get added, and more. When you create a pulse you can use modern formatting like [[]] to make references to any other updates you have shared. That is where the knowledge aspect of Pulse comes in, as you are able to connect all the messages you have shared within Pulse. Pulse also lets you organize announcements, pitch, ideas, progress updates, internal memos, meeting notes, or even internal newsletters in so-called Streams. No more digging through email, outdated wikis or trying to reassemble a story from fragmented Slack messages.
To stay on top of the Streams you follow, simply visit your Activity Feed to effortlessly catch up on any updates. Pulse also connects with the tools you are already using together with your team, to centralize info, ease onboarding, and enrich profiles. The Base version of Pulse is free to use for up to 50 users and 8 streams, with a storage limit of 5GB. That is perfectly suitable for smaller teams. If you are working across a medium-sized team you should consider the Advanced plan which will cost you $5 per month.
---
Useful Resource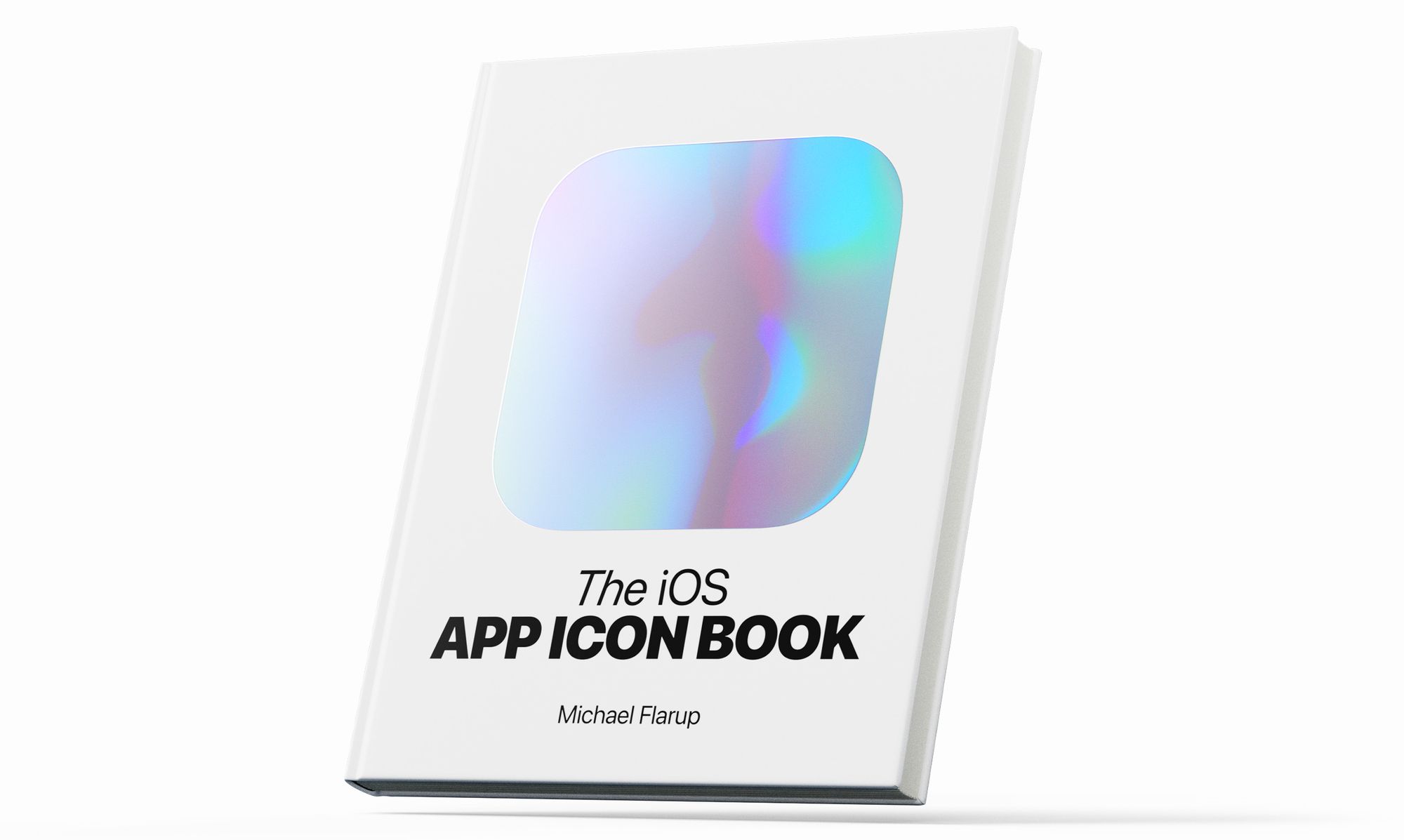 I have always been an admirer of beautifully designed and crafted app icons, as it is pure joy for me to scroll through my home screen and simply take a look at them. Therefore, I am also a huge admirer of designers who always push the boundaries and designs those icons. Michael Flarup is definitely one of them. It is simply amazing the craft and detail he puts into the icons he design. I am incredibly excited because Michael created a book to celebrate iOS App Icon design, which is now live at Kickstarter.
His book is a celebration of the art and craft of app icon design and the golden age of icon design that has lived and evolved on our devices this past decade. It serves as an inspiration and historical collection, showcasing beautiful App Icons and sharing the thought process behind them. Michael successfully launched his Kickstarter campaign, crushing his funding goals within hours. This marks the huge interest in the topic Michael is covering with his book. If you are also interested in App Icon design, support Michael's mission buy supporting him in his Kickstarter campaign. The book is available for $60 and is set to ship April 2022.
Head over to the Kickstarter campaign to get some more insights on the making of the book and Michael's story. I am super excited about this project!
---
Mental Wealth
➢ Make Learning a Part of Your Daily Routine – "Our capacity for learning is becoming the currency we trade on in our careers. Where we once went to work to learn to do a job, learning now is the job. Adaptive and proactive learners are highly prized assets for organizations, and when we invest in our learning, we create long-term dividends for our career development."
➢ The Mental Health Benefits of Doing Real Things – "Over the past few years, I've repeatedly been frustrated by the moral failures and out-of-touch actions of politicians, major business executives, and other conventionally "successful" knowledge workers. Certainly not all, but many of these people have repeatedly let us down, among them Microsoft founder Bill Gates, former New York governor Andrew Cuomo, Theranos CEO Elizabeth Holmes, and of course former President Donald Trump."
➢ Avoiding Stupidity is Easier than Seeking Brilliance – "Scientist and statistician Simon Ramo wrote a fascinating little book that few people have ever bothered to read: Extraordinary Tennis Ordinary Players. The book isn't fascinating because I love tennis. I don't. However, in the book Ramo identifies the crucial difference between the Winner's Game and a Loser's Game. Ramo believed that tennis could be subdivided into two games: the professionals and the rest of us. The game looks the same from the outside. After all, players play by the same rules and scoring. And they play on the same court. Sometimes they even share the same equipment. In short, the essential elements of the game are the same. Sometimes amateurs believe they are professionals, but professionals never believe they are amateurs. Professionals know they are not playing the same game as amateurs."
➢ Real design thinking: the value of keeping a reflective journal – "The philosopher George Santayana famously said that "those who cannot remember the past are condemned to repeat it." That's perhaps the most useful and practical way in which to use a reflective journal: as a means of remembering. As a means of time-traveling to revisit thought processes that emerged on a project or a problem scenario in the past. We can use those captured insights from the past to avoid making the same mistakes, avoid repeating patterns of behaviour that didn't work, to help make better decisions about the best way forward."
---
Classified Ads
The essence of the web, every morning in your inbox. Thousands of busy people start their day with their personalized digest by Refind. Get yours, for free.
Put customer insights at the center of your business, making them accessible & actionable across teams with Iterate.
Manage projects, not tools. Bring your team together in one simple, yet powerful app. Nifty unites goals, actions, & communications. Get 10% off with the code "10OFF".
If you are interested in putting your tool, product, or resource in front of over 1300 creative minds, consider advertising in Creativerly and book a sponsor or classified ad spot. Find all the important information at creativerly.com/advertise.
---
Appendix
➢ ICYMI
Tempo, a superb and beautifully-designed email client, that wanted to turn your inbox into a calm and focussed space, shut down back on October 25. although it rose to popularity and secured an investment beforehand. Their statement says, that "a mix of running out of steam both energy-wise and financially" led to the decision to shut the company down. If you want to read the full statement, head over to their website.
➢ Quick Bits
Panic's Playdate handheld is delayed to early 2022 / Because of Twitter, Elon Musk is going to pay billions in taxes / Spotify announces acquisition of popular audiobook company Findaway / Someone stole a coveted domain name from Airbnb via 'cybersquatting' / Booking.com was reportedly hacked by a US intel agency but never told customers / Robinhood trading app hit by data breach affecting seven million / Twitter announces dedicated crypto team as company wants to invest in decentralized tech / In a plea for peace, YouTube says it's getting rid of the dislike counter
---
Twitter thoughts
---
Till next time! 👋‌‌‌‌
Support: Do you have a friend who is looking for inspiration, news about design, and useful tools and apps? Forward this newsletter to a friend or simply share this issue and show some support. You can also show some love by simply clicking the button down below and keep this newsletter a sustainable side-project by buying me a coffee. ☕️ 🥰
---
Some of the links in my newsletter and my blog posts are affiliate links. Those links are marked by an asterisk "*". If you buy something through the link, the product will not cost you anything more, but I will receive a small commission which not only supports Creativerly and my work but also helps me to keep this publication a sustainable side-project.