Newsletter
Visualise your priorities & The future is already here
In this week's issue of Creativerly: The new way to monitor your domains, a modern mesenger built for modern teams, validation is a mirage, and a lot more.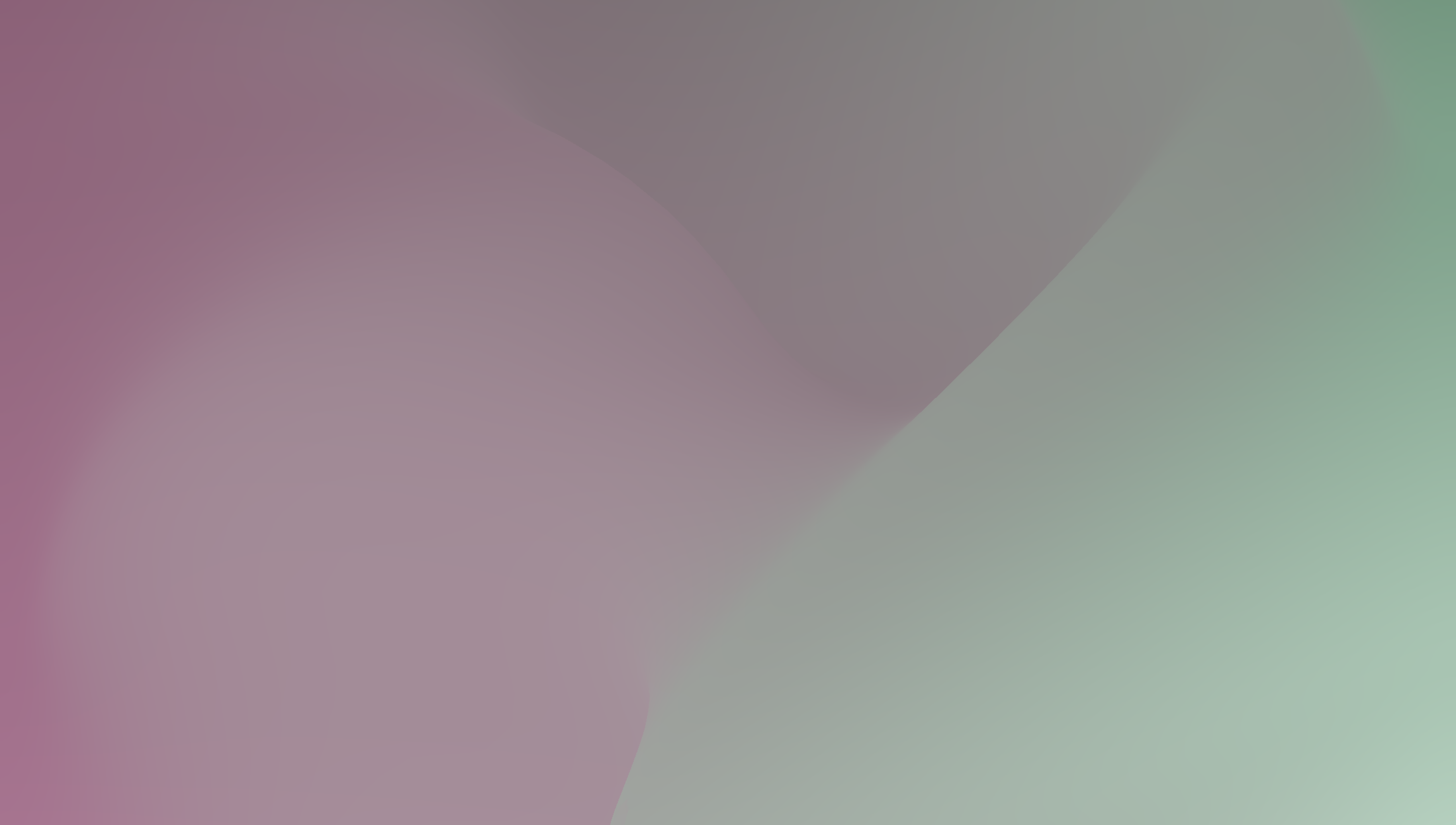 You are reading Creativerly, the weekly digest about creativity and productivity-boosting tools and resources, combined with useful insights, articles, and learnings from the fields of design and tech. The newsletter built for the creative community.
---
Hey and welcome to issue 98 👋
Welcome to a new year, full of new opportunities and possibilities. A fresh start. It is that time of the year again where we sit down and come up with loads of new year's resolutions.
I got some great news for you: everything is ready and prepared to move Creativerly fully to Ghost. What does that mean? This is the last issue I send out using substack and it is also the last issue you received from this email (creativerly@philipptemmel.design). The next issue will be delivered from my new email which is philipp@creativerly.com, do me a favor and already add this address to your contacts so you will not miss out on all the upcoming issues. Also, if you are hyped about the move to Ghost, let me know and drop me an email to philipp@creativerly.com, or if you have any questions, my email is open for all of you! Other than that, there are no action points for you. Everything will be smoothly transferred, you will no longer be able to sign up through creativerly.xyz since Creativerly's new home will be reachable via Creativerly.com (by the time of writing this the site is still password-protected, but I will let you know once everything is online).
Currently, I am preparing a long-form post with all the insights and reasonings why I decided to switch from Substack to Ghost. In a nutshell, I just want to expand on the content I am creating and Ghost is the perfect Platform, I love to support open-source software, it is fast and intuitive, and it turns Creativerly into a full-fledged publication. You will be able to read about my thoughts behind that move real soon, and the next issue of Creativerly will be coming straight from its new home. I am excited!
If you have recommendations or feedback, drop me an email or a tweet. For now, enjoy the newsletter!  🥰
---
Apps, Software, Tools
There are quite a lot of possibilities to visualize project management. Different studies proofed that our brain processes visuals faster than text. But still, a lot of individuals and teams rely on text-based tools for certain use-cases when it comes down to project management. Although studies show that our brain can process visuals faster than text, it does not mean that visual project management works for everybody. For me personally, I love to use simple Markdown-based text to basically do everything related to project management. But, a couple of weeks ago I came across a tool that lets you easily visualize your priorities, and eliminate misalignments. It is called Roadmap, and simple as that it lets you create roadmaps to visualize your project management. Here is the thing: Todo-List or Kanban Boards are great for organizing all your tasks. But then, they are just sitting there, and often people feel overwhelmed by the number of tasks they just created. It gets hard to focus on one thing at a time. That is also one of the reasons, why Sorted is such a great tool in my opinion. They added another important feature that helps you get things done: Planning and scheduling the tasks you have created, and integrate with your calendar. Roadmap does not only organize your tasks but also prioritize them by visualizing them on a roadmap. It is simple and intuitive. Just drag and drop to create a task and plan it as part of your roadmap, add notes, or invite team members to keep them in the loop. Jot down your ideas and task first, in a list, but then prioritize them by dragging them onto your roadmap.
When working across a lot of side-projects you probably will soon have quite a lot of domains in your pocket. If you are using different domain providers just like Namecheap, Porkbun, or anything else to buy your domains, it can become quite hard to get an overview of all your domains and the recurring fees. Momento is here to help you with monitoring and managing all your domains in one place. Simply add all the domains you own to Momento and get notified when they expire. But that is not the only thing where Momento can help you. Momento does not only monitor all your domains, it will also notify you when your SSL certificates are expiring. The biggest advantage of Momento in my opinion is the fact, that once you added all your domains from different registrars, Momento is the only Dashboard you need, since it also lets you renew your domains directly from Momento, no need to switch back and forth between your registrars. Manage and monitor all your domains in a nicely designed dashboard, keep track of expiring domains, SSL certificates, and monitor costs and registrars. You can sign up now to get early access to Momento's Beta.
Columns is a great app for people who love to structure thoughts, notes, tasks, projects, watchlists, and plans, all within lists. With Columns you arrange all your lists, well, within columns. It is not a secret, but a lot of highly productive people and teams organize and structure things, tasks, projects within checklists, because it is simple, fast, and gives a great overview. Columns take one step further and let you arrange all your lists in columns, so you can see the big picture. I love to work with lists since basically my whole note-taking workflow within Workflowy is based on lists and bullets. Lists are great. I have never been a big fan of kanban boards. The main way I use a task manager, for example, focuses purely on lists, structured and organized within projects and marked with tags. Whenever I am done with something I simply tick it off. Kanban boards might work great within large teams to keep track of what everybody is working on. But, within your team, you work as an individual on independent tasks, and that is exactly where I think Kanban boards do not work as intended. Columns has an incredibly clean design, so you can focus on what really matters, keep track of open tasks, and in the end getting things done. Also, Columns is using checkboxes which might be not that big of a deal for anyone else, but for me personally, it is super interesting because it changes the way you work, plan or track things. If you are using quite a lot of lists within Columns you can break them up by headings to make a clean visual structure. On top of that, if you are using Columns with your team, you can chat inside every card. You do not have to jump into your team messenger link back and forth to any specific task, you just head over to Columns and get the discussion going right within every single card. Super interesting tool.
With the global pandemic still impairing the way we work, and more and more people and companies start focusing on remote work, staying in the loop with your whole team, and communication, in general, became the most important part when it comes down to project management. Slack became the biggest player in that sector and their exit back in December with a valuation of over $27b is another proof for it. Nevertheless, there are quite a lot of alternatives to Slack. In my opinion, most companies just start using Slack because it is indeed the most popular solution, and for most people, it is simply a team chat/communication tool and they do not worry about anything else. There is Twist (by the creators of Todoist), Fleep, Flock, Discord, even Facebook has made a Slack alternative called Workspace (but please do not use it, they already have enough data). Recently, I discovered another Slack alternative/competitor, called Percy. They are pretty new since I just found out that they opened their beta back on 15th December 2020. It is always exciting to see new competitors to some of the biggest digital companies, just like Slack. Percy calls itself to be the modern messaging platform for modern teams. Percy is offering an easy and effortless way to manage your whole team and build stronger relationships. You will get a flexible workspace, so you can create dedicated chats for your clients or guests. They are promising to coordinate better and reach consensus faster when using Percy. Not gonna lie, besides the interface, this mainly sounds like Slack or any other team messaging tool. Their landing page features some "hot" marketing copywriting, but to me personally, it is not clear why I should prefer Percy over Slack. I am a little bit critical here because they claim to be a Slack competitor on top of their landing page, but just from reading the copywriting, I do not think they live up to that claim. Nevertheless, I am going to try Percy out, just because I am interested in how it actually works.
---
Useful Resource
Lovers Magazine has been one of my favorite online resources regarding interviews with creative minds for quite some time, and I was incredibly happy when I saw that they are relaunching after taking a break. Lovers Magazine is a diverse and inclusive online community for creative professionals. With their online magazine and interviews, they empower and amplify the voices of designers who are improving the lives of many by designing the tools, aesthetics, and spaces of the future. Recent interviews include Felipe Sbravate (Klarna), Sara Amato (Forbes Media), Michelle Morrison (Dropbox), Jonatan Castro (Tidal), and a lot more. I love to read the journeys of fellow creative minds, how they work, what tools they use, and how they stay creative. Lovers Magazine answers all of those and a lot more questions. That is one of the reasons I always get excited when they publish a new interview since it always delivers great value.
---
Mental Wealth
➢ Validation is a mirage – "Spend enough time talking with entrepreneurs, product people, designers, and anyone charged with proving something, and you'll bump into questions about validation. What people are asking about is certainty ahead of time. But time doesn't start when you start working on something, or when you have a piece of the whole ready. It starts when the whole thing hits the market."
➢ The Future Is Already Here – "There are not many ways to cause a stir in the classroom as an engineering professor, but one of them is surely to stand in front of a room full of bright-eyed, up-and-coming engineering students and inform them that "innovation, as we popularly understood it, is essentially dead." Nevertheless, that is what I've taken to doing each year. Yes, I always put qualifiers on that statement (which you can perhaps catch a whiff of in the statement itself). I have been delivering "the talk" to students for several years now, outlining exactly what I mean by it, and encouraging them to push back and generate rebuttals. I always frame it as a challenge, rather than as a pronouncement from up on the stage. I am usually unmoved by the returns."
➢ Doing the Hard Things Makes Everything Else Easier –  "Between June and December of 2020, I spent 54 hours running 277 rock-and-root-filled miles with an elevation gain of 56,427 feet. Add this to the list of sentences my friends and family would never have expected to hear from me. Ever. Rewind to midsummer, I talked myself into joining a running club with co-workers. This all started as a personal dare to step out of my comfort zone. Despite many fond years of playing baseball, I was a diehard hater of running."
➢ Activation energy: the chemistry of getting started – "In chemistry, activation energy is the energy that must be provided to result in a chemical reaction. The more energy is needed, the harder it is to start the chemical reaction. In work and life as well, we sometimes need to get over the initial hump of getting started. For instance, it can be hard to get out of bed, or to start studying for an exam—but once you get started, you find it quite easy to keep going with a task. The activation energy metaphor can be helpful to understand why the most challenging part is often to get started. How much energy do you need? Which specific catalysts would be helpful?"
---
Last Week Quick Bits
---
Twitter thoughts
---
Till next time! 👋

Support: You have a friend who is looking for inspiration, news about design, and useful tools and apps? Forward this newsletter to a friend or simply share this issue and show some support. You can also show some love by simply clicking the button down below and keep this newsletter a sustainable side-project by buying me a coffee. ☕️ 🥰
Disclaimer: My posts may contain affiliate links. If you buy something through one of those links you won't pay a penny more, but I'll get a small commission, which supports this blog and also my side-projects. So consider buying something through my links. Thank you!
---