Newsletter
The Future of Design Tools & Bringing back the office chats
In this week's issue of Creativerly: A full-features mind mapping and brainstorming tool, the juiciest image utility for mac, all your meetings in one place, and a lot more.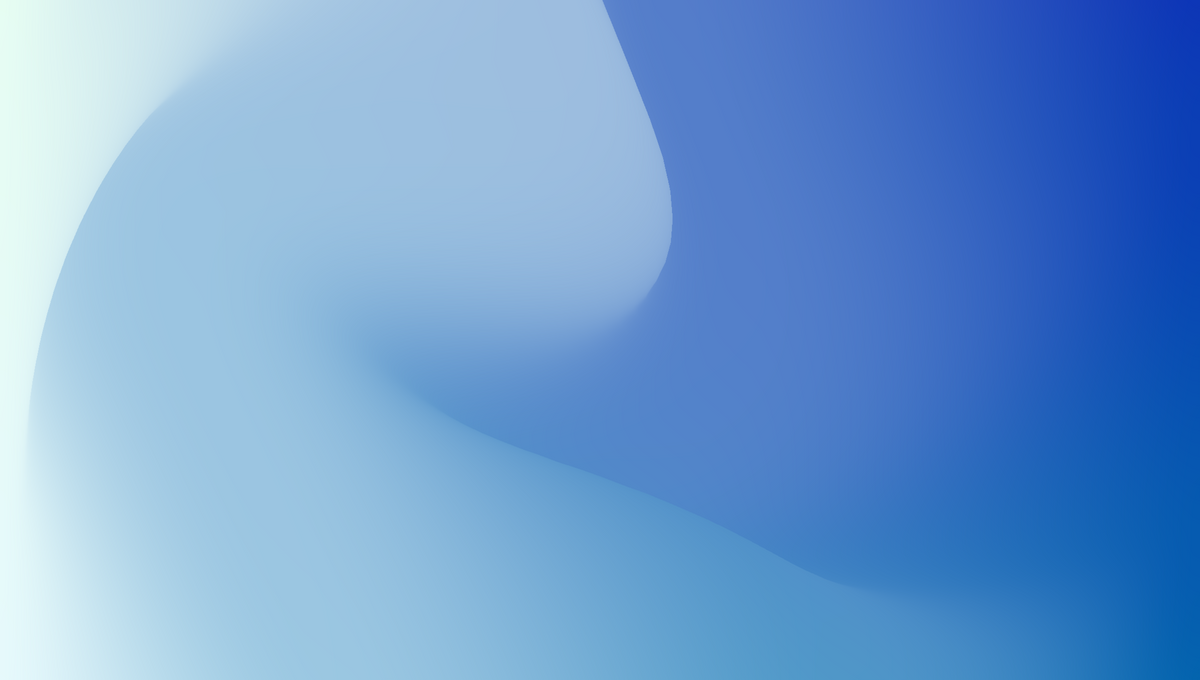 You are reading Creativerly, the weekly digest about creativity and productivity-boosting tools and resources, combined with useful insights, articles, and findings from the fields of design and tech. The newsletter built for the creative community.
---
Hey and welcome to issue 123 👋
Last week I published another blog post on Creativerly. Couple months back I have gathered some privacy-friendly Google Analytics alternatives, and shared them on Twitter within a thread. The topic seemed to be of interest for some people. Therefore, I decided to turn the Twitter thread into an in-depth blog post about all the privacy-friendly and ethical Google Analytics alternatives. Besides that, I also created an Airtable database with all the alternatives I have found, so you can browse the list more conveniently.
After publishing the blog post, I decided to try something different, inspired by my friend Nic (writer of The Slice), who just published a blog post about the 20 newsletters he consumes constantly (thank you Nic for including Creativerly), and after publishing he also shared his post to Hacker News. For those of you who do not know what Hacker News is here is a quick introduction: Hacker News is a social news website focusing on topics around tech and entrepreneurship. It is run by Paul Graham's investment fund and startup incubator, Y Combinator. In general, content that can be submitted is defined as "anything that gratifies one's intellectual curiosity."
Since Nic got quite some traffic from Hacker News after submitting his blog post, I thought I might need to try it out too. I had literally no expectations when I submitted my blog post, but it literally took just a few hours and my blog post had hundreds of view, short time after that it had over 1000 view, and ultimately the blog post reached over 2000 page views within one day. People started a discussion on Hacker News, and I was blown away by the feedback and all the interaction.
So, why I am telling you this? As a content creator, you think about the fact how to distribute your content. Surely, you can publish a blog post and just wait that people will find it somehow online, or you wait until SEO kicks in. But on the other hand, you can also distribute your content to different social networks. For me personnally Twitter has been one of my most important distribution channels. I re-share my newsletter issue there every single week. Do your research to find out where your audience already is, and then distribute your content there. For me, it is super interesting to see, that people on Hacker News are interested in and enjoying the content I create. Maybe I just found out about a new distribution channel for Creativerly. We will find out in the future, when I share more blog posts there.
If you have recommendations or feedback, drop me an email or a tweet. For now, enjoy the newsletter!  🥰
---
Apps, Software, Tools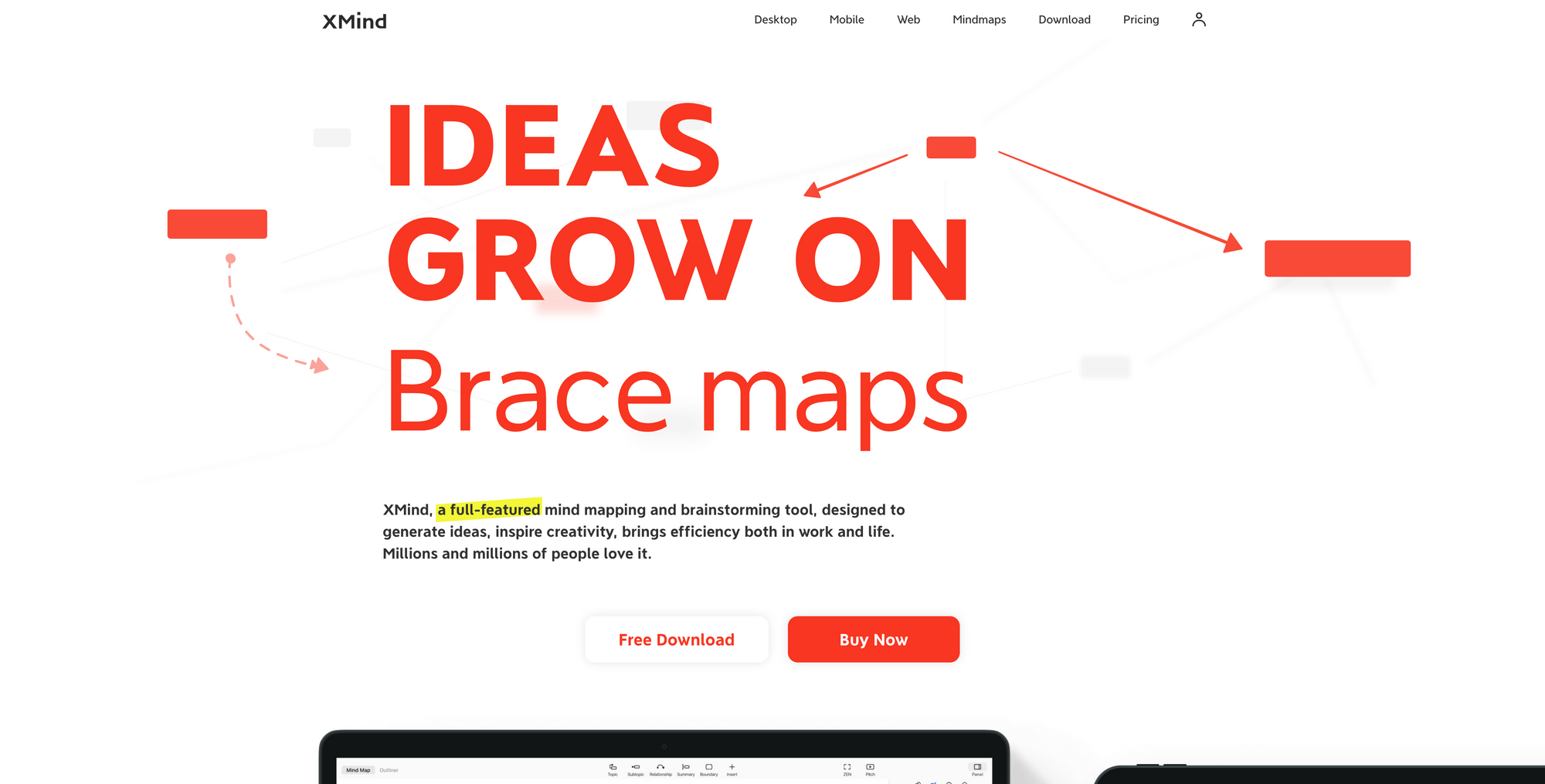 In recent issues of Creativerly we talked quite a bit about tools to visualize your thoughts. Mind mapping is a technique I am still undervaluing since it is a great way to put your outline into a picture and visualize your thoughts and notes. It is a powerful visualization tool that helps you know where you are and where you want to be. After recording and brainstorming your ideas, mind mapping lets you plan and organize them. XMind is another full-featured mind mapping and brainstorming tool I have recently found out about.
It was designed to generate ideas, inspire creativity, and bring efficiency to both work and life. XMind offers different views and structures to visualize the information that matters. If you want to present or pitch your mind map like a presentation, the Pitch Mode in XMind lets you totally do so. Pitch Mode got smooth transitions and layouts right for your mind map. There is also a Tree Table, which lets you expand your topics from left to right or top to bottom. And then there is of course the Skeleton view you can edit and combine with other structures.
But that's not it. XMind features Fishbone, Logic Chart, Matrix, Timeline, Brace Map, and Org Chart structures to not only visualize your ideas, thoughts, and notes, but also to track milestones, create in-depth analysis, and build schedules. While each of those structures is already powerful when using it alone, XMind lets you combine certain structures, to create your ultimate mind map. XMind is truly cross-platform, so they offer apps for Windows, macOS, Linux, iOS, Android, and iPad, so you can be sure to stay connected across all your devices.
XMind will cost you $59.99 per year to use it on all your devices, which is a great value in my opinion.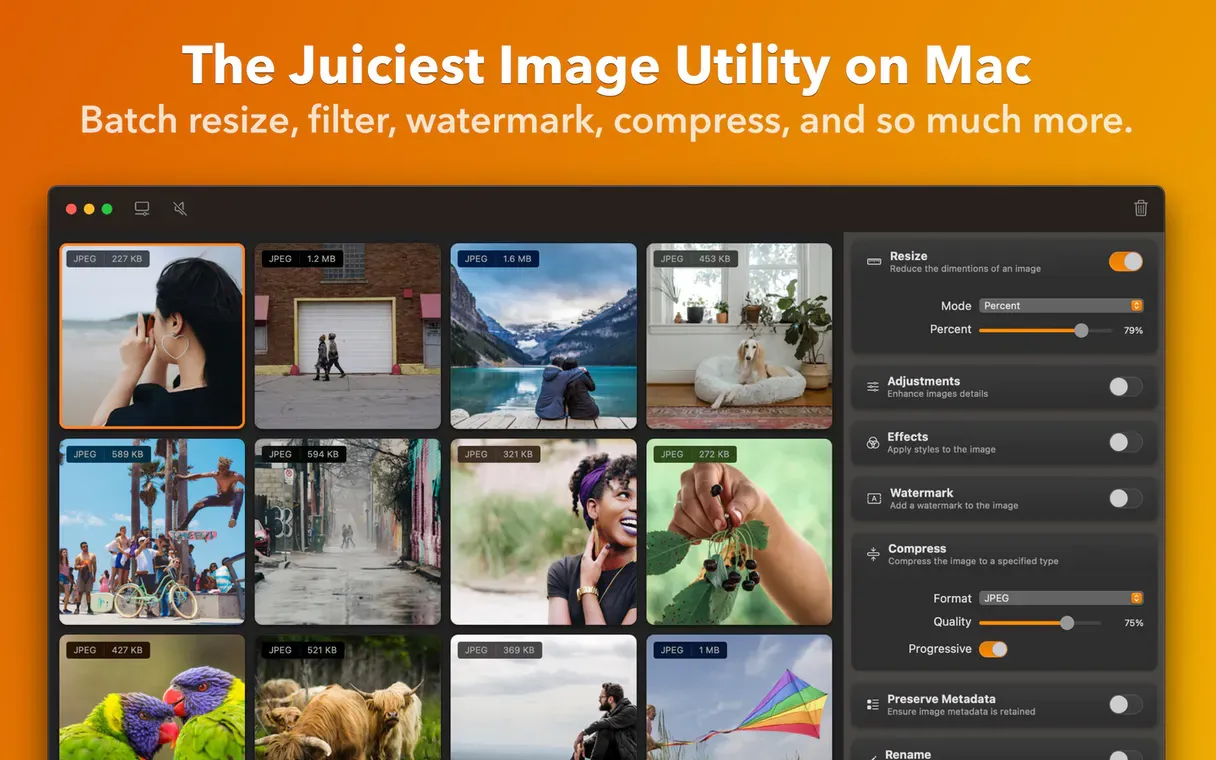 I am a huge fan of small utility apps which make your life so much easier as they are incredibly time-safer and productivity-boost. Squash is definitely one of them. Squash has been for the longest time the easiest way to compress and optimize images for the web, within just a few seconds.
It worked like magic, Squash compressed images without losing image quality. Incredibly useful and powerful. Recently, Squash 3 got introduced, and version 3 turned Squash into an image-editing powerhouse. With Squash 3 you will be able to batch resize, convert, and compress photos, and all of that happens lightning-fast since Squash 3 is a native, universal app built using the latest Apple technologies. Squash is simply beautifully designed with a canvas for your images and a sidebar with all the powerful features built into Squash. Batch conversion has never been that easy. Drop-in as many images and photos as you like and let Squash compress them into the format of your choice. Simple as that, no hassle, safe time.
If you want to quickly resize your images you do no longer have to open any bloated image-editing software, since with Squash resizing your images just needs a few clicks. Squash's simple but powerful interface will let you convert a folder full of images in seconds. Squash also features effects so you can apply gorgeous filters and analog camera style effects to your images, with ease.
Squash 3 is a lovely, powerful, and feature-rich utility tool, that saves you a lot of time, and boosts your productivity while editing your images.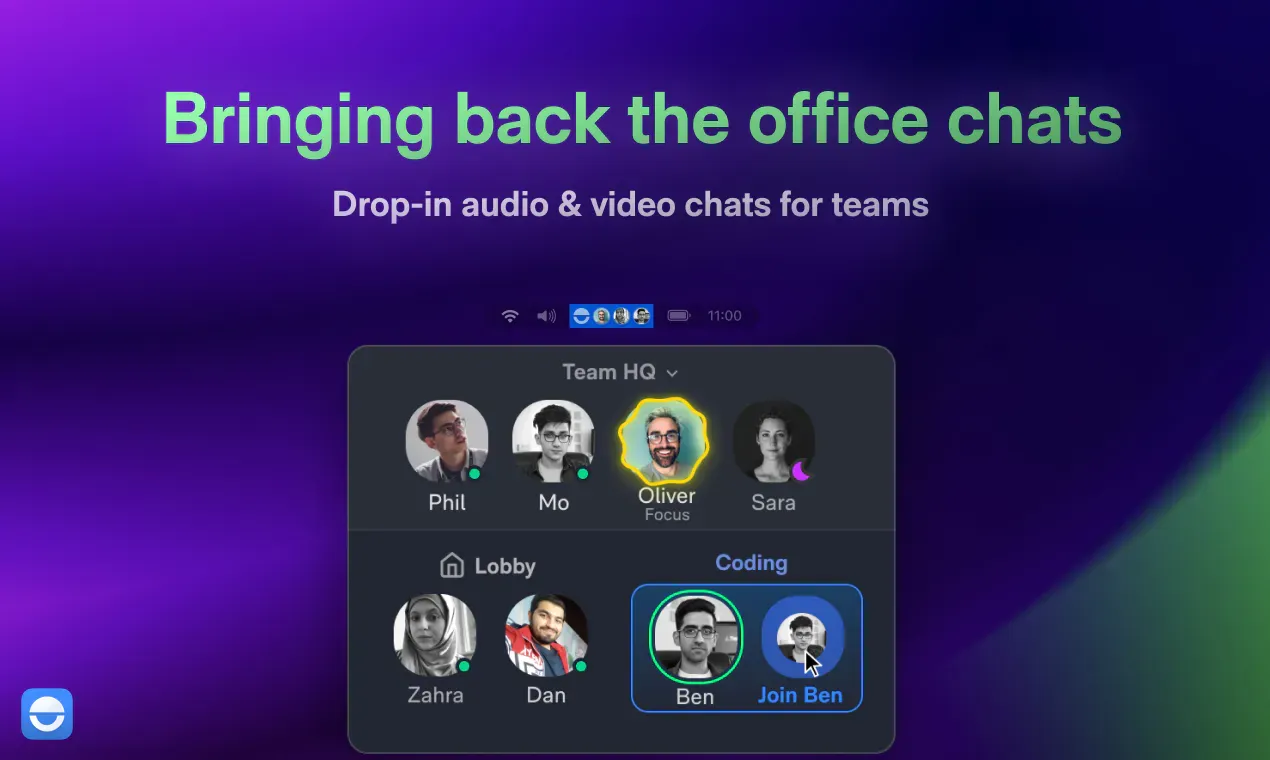 Drop-in audio and video chat tools for teams are getting a lot of buzz recently, since more and more people are turning to remote work permanently. Noor is another contender that has been in the field for two years now. Noor is built for people who love the mid-workday chats, for teams who dislike scheduling, but love informal video catch-ups with teammates. What I really like about Noor is the fact, that it sits straight in your menubar.
There you will see at glance who started their work day, so you know with whom you can hang out while working. If you want to see if your teammate is available for a quick call, you can send a nudge to your colleague. It is not an obtrusive notification, it is a special joy to see if your colleague is free to join for a call. Starting a call is simple as using just one click. Jump into a discussion, talk to your teammates, and simply mute yourself when you are done. There is no need to send invites, schedule calls or meetings or jumping back and forth between different tools. Noor even lets you create a room for a specific topic to join for others whenever they are free.
But Noor is not only a super tool for drop-in audio chats, it also supports drop-in video calls with floating video interfaces, which makes collaborations between you and teammates incredibly smooth. Speaking of collaboration, Noor lets you share your work instantly. On top of that, all audio and video is end-to-edn encrypted. Noor also features a superb quality with crisp audio.
A lovely tool to support async and remote work, to stay in the loop with your teammates and colleagues.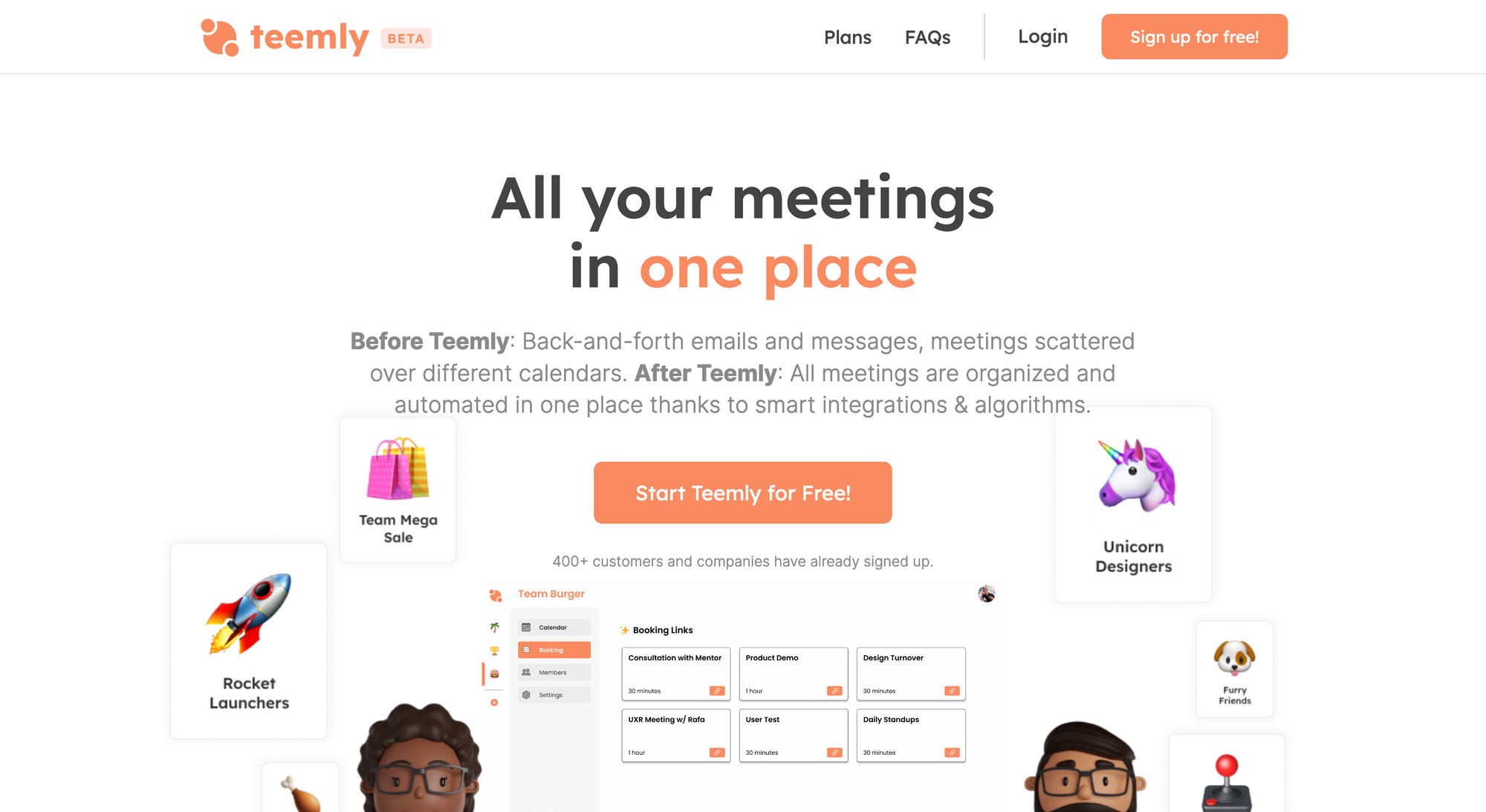 Teemly is a superb tool to have all your meetings organized, structured, and automated within one beautiful place, combined with smart integrations and algorithms. It probably happened to all of us: send emails back-and-forth, countless messages, to schedule a meeting, and ultimately have everything scattered over different calendars.
Teemly wants to create a better scheduling experience. If you are working at a Startup across a bigger team, Teemly integrates schedules seamlessly as it encourages cross-functional collaboration. As a freelancer, Teemly can help you to provide your schedules to agencies and client from virtually everywhere. As a student or teacher, Teemly will be an icredibly useful tool as it will help you to never miss out on an urgent project submission, consultations, and team meetings, as you can schedule everything in one tidy place.
Teemly connects your entire team under one application, managing a team schedule has never been that easy. There is no need anymore to jump back and forth between different tools, there is everything you need within Teemly.
---
Useful Resource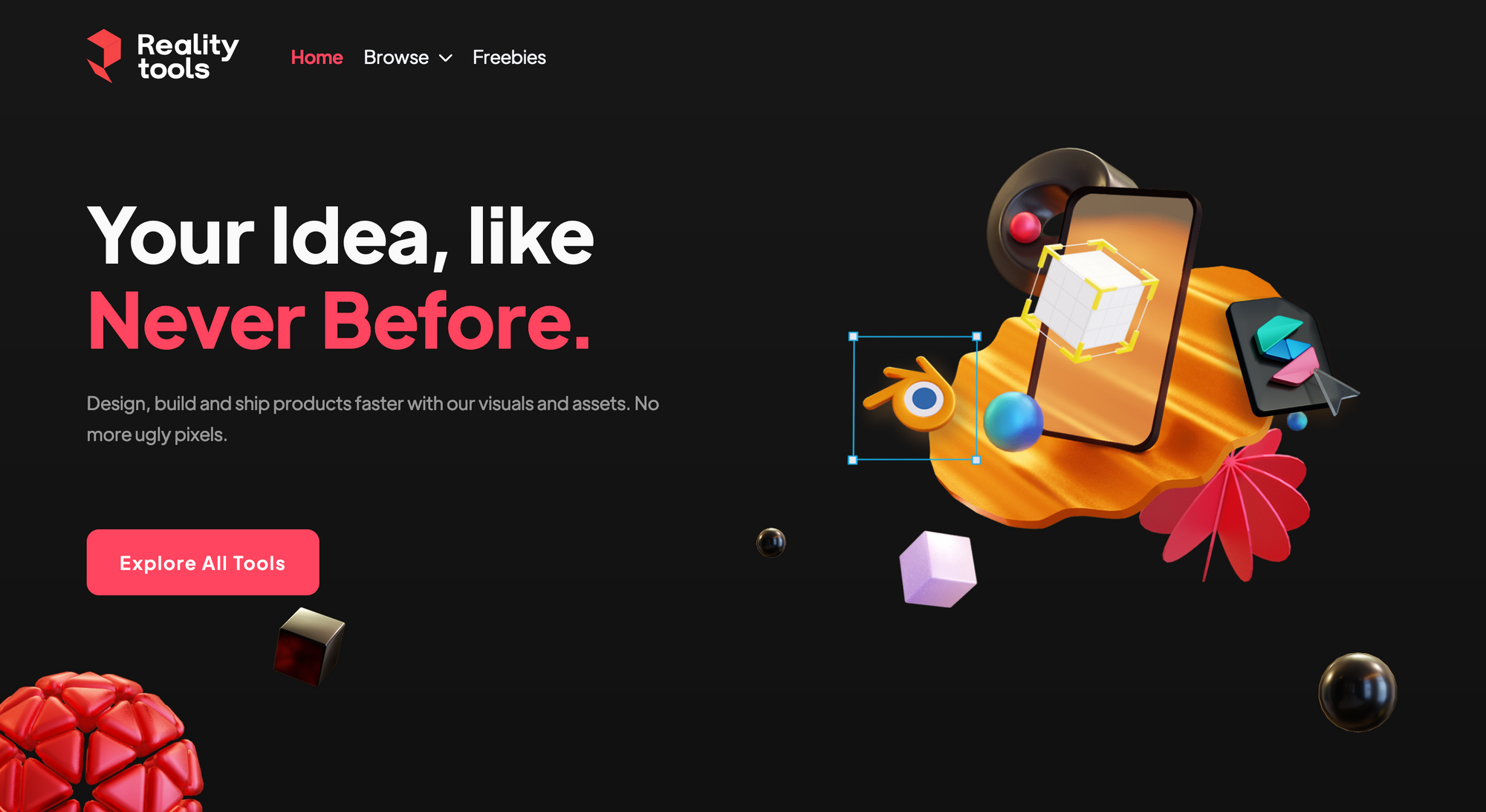 Reality Tools is a huge collection of design resources that helps you design, build, and ship products faster. Reality tools features high-quality visuals and assets to kickstart your next project and boost your productivity. No matter if you are looking for 3D Icon pack, Spark AR Templates, Figma Templates, Webflow Templates, or anything else, Reality Tools got you covered with a super and outstanding selection of assets. It is pure joy to scroll through Reality Tools selection of high-quality resources. Besides some paid resources, they also have a wide range of free tools, which you can download straightaway. Check it out now.
---
Mental Wealth
➢ Why so many products are so badly designed – "We're often told that we live in the greatest era of technological progress in history. But this can't be true if the technologies we depend on are hard to use. If you're like most people, you've accidentally left the mute button on, or off, in a video call. You probably feel overwhelmed by your email inbox, Slack messages, or phone notifications. It's likely you create important documents in the cloud but struggle to find them later. We blame ourselves for these problems despite the fact that the companies that sell these products are responsible."
➢ Building Faith in Yourself to Improve Your Creativity – ""You can do anything! Believe in yourself. Have faith in yourself." As well-intentioned as these phrases are, they've basically become platitudes at this point, their meaning diminished due to overuse. It's a shame, though, because the message at the core of such phrases is actually vitally important. Creatives, especially, can benefit from taking this message to heart, because building faith in yourself can help improve your creativity."
➢ The Future of Design Tools – "It's Design's favorite topic, and yet goes completely misunderstood. It's almost embarrassing to think that a decade ago we were all using photo-editing and presentation software to design apps and websites. Now, with tools designed specifically for what we do, it's taken the process of designing an app or website from weeks down to minutes. But in our obsession with efficiency and the systematization of our work, something is lost, and the process is often held up and praised more than the work itself—which is often, blah."
➢ My Fixation on Time Management Almost Broke Me – "In 2019, I hit a wall. To the outside observer, my career was successful, my family was happy, and I seemed to be living the dream. What people didn't know, however, was that I was struggling with chronic insomnia, malnourishment, a pinched nerve in my neck, and a wicked hormonal imbalance. I would later discover that, ironically, time management was to blame. My entire life, I was a proponent of managing one's time well, seeking out efficiencies and time hacks wherever possible. In my personal life, I planned the order of my errands to only make right turns in my car. I bought a house with a kitchen that minimized steps between zones for efficient cooking or cleaning. I even ate the same breakfast and lunch every day of the week (often speedily at the kitchen counter) to minimize time spent at meals."
---
Appendix
➢ Featured Newsletter
This weeks featured newsletter is Design Lobster, a weekly newsletter with a super interesting format, consisting of one question, one object, and one quote from the world of design. Design Lobster is written by Ben Strak, Product Designer with a background in architecture.

I am a huge fan of newsletters that have such a concise format. Ben is doing a great job writing his newsletter. While the information he delivers is always on point, he also leaves room for the reader by adding thought-provoking takeaways of each story. I love that.

In recent issues Ben wrote about why constraints are beautiful, design illusions, and the idea of form in design. Make sure to check out the archive, and if you like what you are reading subscribe to Design Lobster by Ben Strak.
➢ Quick Bits
Software Design Startup Figma Is Now Worth $10 Billion / Amazon Acquires Encrypted Messaging App Wickr / Apple goes after prominent leaker for being too good at leaking / "I'm totally screwed." WD My Book Live users wake up to find their data deleted / Google tracking cookies ban delayed until 2023 / Telegram finally adds group video calling / Microsoft announces Windows 11 / John McAfee: Anti-virus creator found dead in prison cell
---
Twitter thoughts
---
Till next time! 👋‌‌‌‌
Support: Do you have a friend who is looking for inspiration, news about design, and useful tools and apps? Forward this newsletter to a friend or simply share this issue and show some support. You can also show some love by simply clicking the button down below and keep this newsletter a sustainable side-project by buying me a coffee. ☕️ 🥰
---
---
Some of the links in my newsletter and my blog posts are affiliate links. Those links are marked by an asterisk "*". If you buy something through the link, the product will not cost you anything more, but I will receive a small commission which not only supports Creativerly and my work but also helps me to keep this publication a sustainable side-project.