Newsletter
Overcoming Imposter syndrome & The logo maker for design lovers
In this week's issue of Creativerly: Create your own homescreen, the logo maker for design lovers, overcoming imposter syndrome, and a lot more. You are reading Creativerly, the weekly digest about creativity and productivity-boosting tools and resources, combined with useful insight, articles, and learnings from the fields of design and tech. The newsletter built for the creative community.
---
Hey and welcome to issue 86 👋
Another crazy week. I celebrated crossing 500 Creativerly subscribers. When I started to write the intro section for this week's issue I quickly realized I should turn it in more long-form writing, because I had a lot to say. For those of you who missed it, I shared my takeaways of growing Creativerly to over 500 subscribers in a longer post, which is available on Substack if you want to read it.
Again, I am incredibly thankful for all the support I recently get. I never enjoyed writing and curating that much, because now I have an audience, an audience of over 500 curious people, interested in creativity and productivity-related topics. It is just a great feeling, thank you so much!
Also, I started to write about the fact, that custom icon sets for iOS recently flooded the internet. They got so popular, that one designer made over $100k within 6 days, by selling a custom icon set. His name is Traf and he was all over the news (also here in Austria). This reminded me of the fact, that Apple is one of the biggest cults of our world. I wrote a more in-depth article about this topic in my second newsletter datest, which I write more casually, just when I find the right motivation, and the right topic to write about.
Lastly, I wanted to celebrate my 500 subscribers with my fellow Indie Hackers. Everything started on the platform Indie Hackers, where I sought help for my newsletter when I started back in January 2019. They were so supportive and gave me incredible tips. Since I wanted to give something back to the community, I asked all the Indie Hackers to share their projects, products, resources they work on with me, since I want to feature them in Creativerly. I got a lot of suggestions, with incredibly useful tools and products, which I will share over the next couple of weeks with you.
---
Small correction from last week's issue: In last week's issue of Creativerly I got a small error regarding Steph Smith's book "Doing Content Right". The current price is $30 (and will be raised to $50 after October 15th). I already fixed the error and just wanted to point this out.
---
Apps, Software, Tools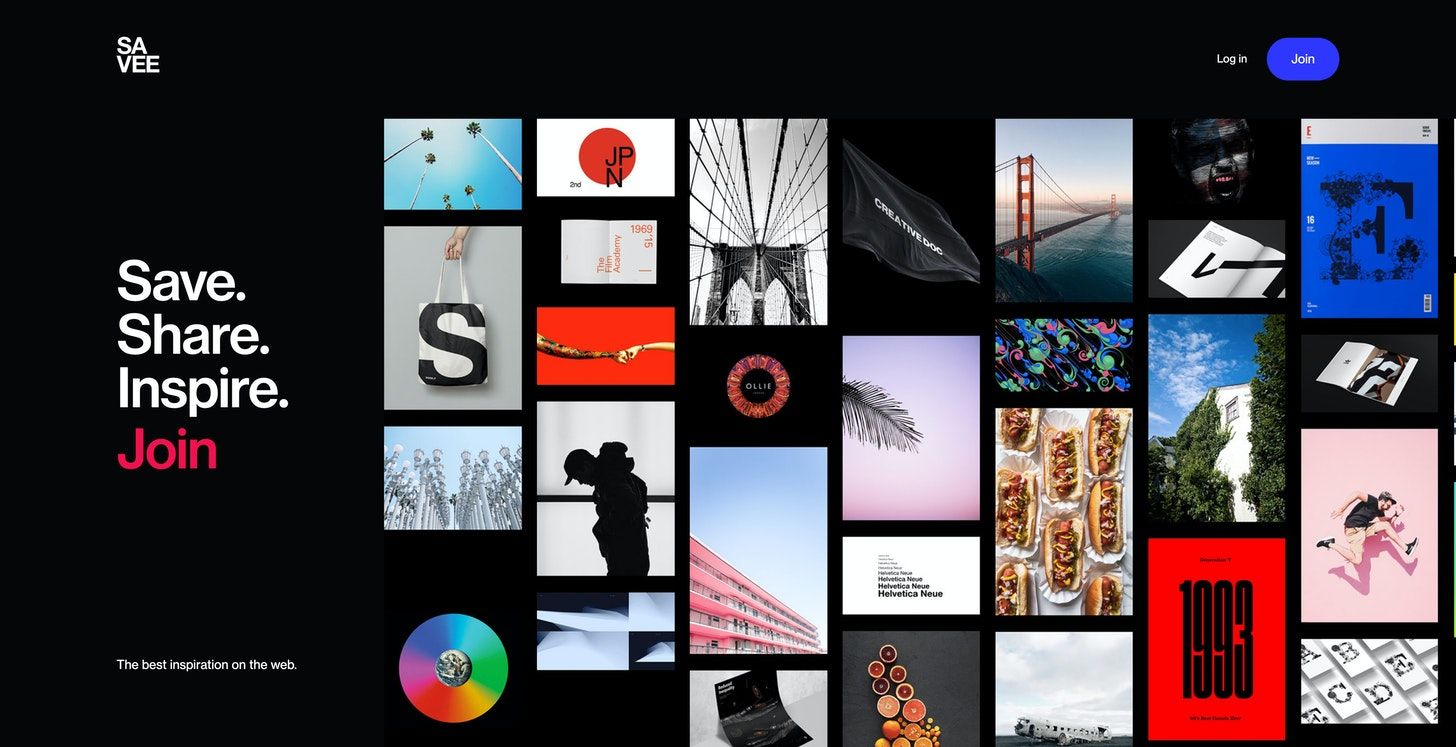 If you love to work with visuals, moodboards, and collections full of visual inspiration, I am pretty sure you will love this tool. At the core, it is Pinterest, but visually way more appealing. Savee let's you save and collect your inspirations in a neat app. Create collections to create some kind of structure, import your pins from Pinterest, your Instagram or Tumblr to start straight away, or simply add any image you found online or took yourself. Savee also has its own Chrome Extension which let's you easily add any image you come across online to your collection. All your saved images will get stored in a beautifully grid, ready to deliver inspiration whenever you need it.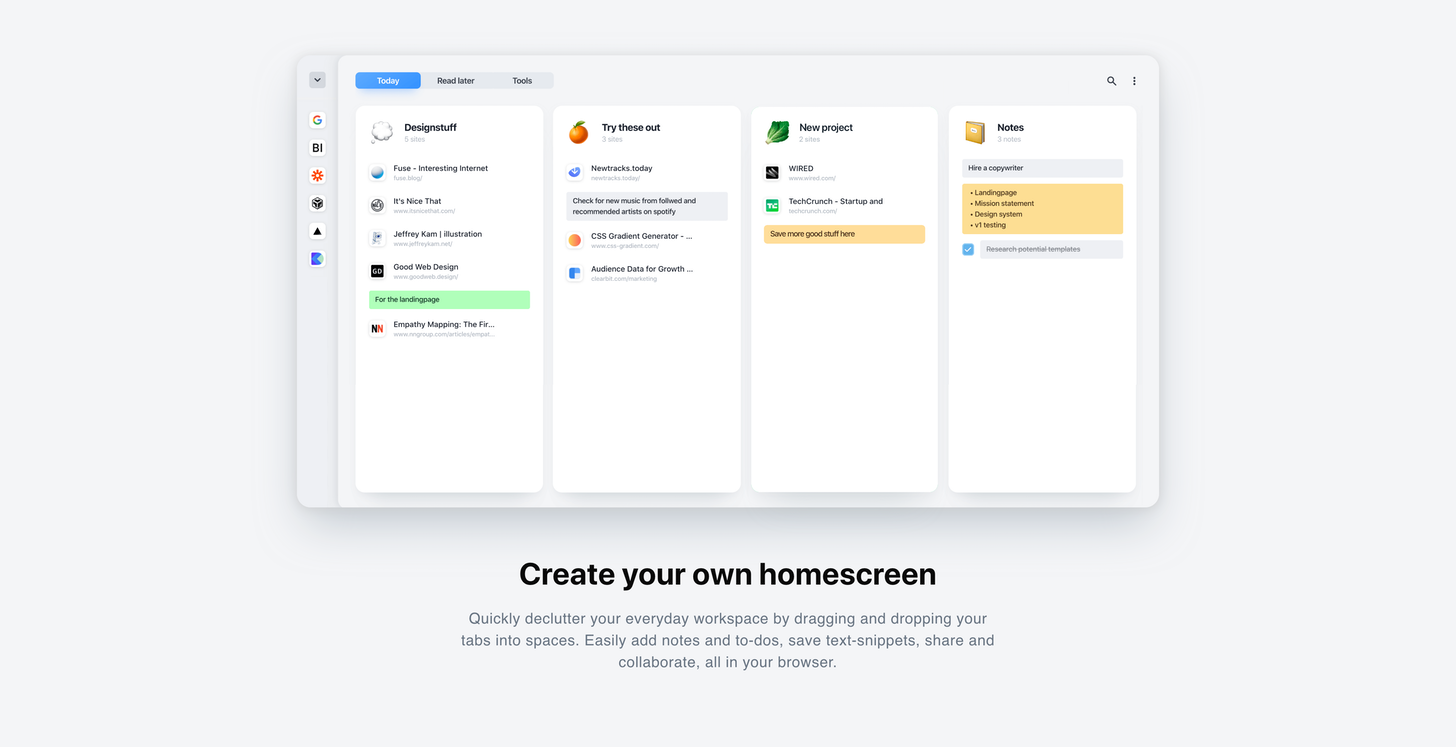 A lot of people get all their work done within their preferred browser. A lot of great tools offer web apps, to boos your workflow, and stay within your browser. But, there is one big drawback while working in a browser: Tabs, a lot of tabs. I always find myself with more than 30 tabs open at the end of my day. It just happens. While asking my fellow Indie Hackers to showcase their products, I got aware of TabExtend, which is just by looking at the mockups on its landing page, the most beautiful Tab Manager I have ever seen. But TabExtend is not only a Tab Manager, it lets you create your home screen within the browser. Create spaces and declutter your browser by adding tabs to those spaces. You want to jot down quickly some short notes or to-dos? TabExtend has the possibility to capture all of it. I can clearly see the use-case there: whenever I am working in the browser and I want to quickly jot down some ideas, notes, to-dos, it often takes time to jump to the specific tool and add everything there. With TabExtend it looks like a super simple and fast solution. So whenever you are done working in the browser you can still transfer the notes you took to your preferred tool and turn it into a long-form note. Lovely! If you are interested in giving it a try, you can sign up now for early access.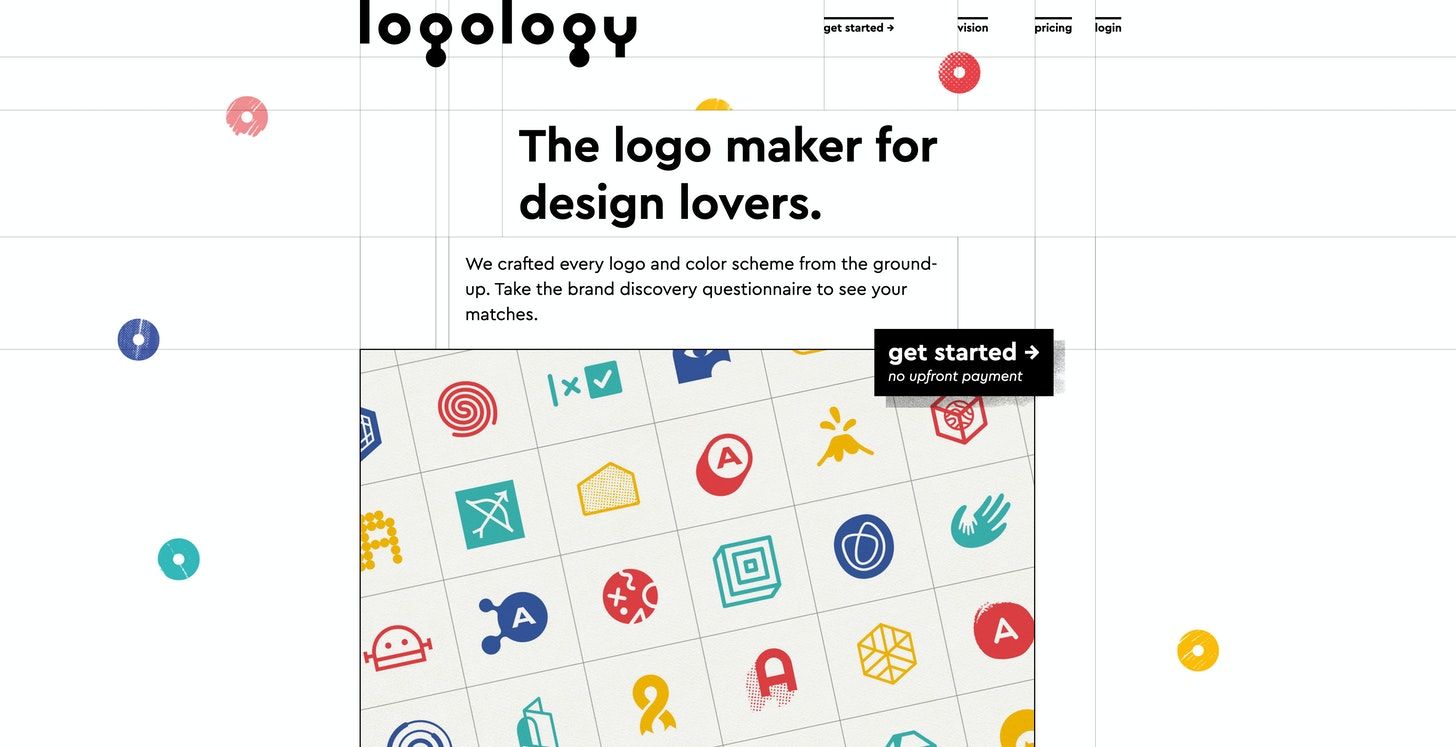 I was always biased when it comes down to online logo creators. But my mindset changed. Why? Because I think they are a great starting point for non-designers, and technical founders to get down some quick brand designs for their projects and start-up ideas. Logology might be one of the best Logo Creators out there. They take it to a whole other level. Before you get to see the suggested logos you are asked to take a brand questionnaire. I love that. Therefore, Logology gets important insights to figure out your startup personality and marketing voice. This allows them to surface logo proposals tailored to your exact needs. You will get asked questions about your vision, your audience, and your values. I really like that approach, since most online logo creators, just ask for your company name, maybe some color and font preferences and that's it, after that you will get suggested some generic logos. Not with Logology, they really put some effort into the logos. After selecting your preferred logo, you will get an in-depth description of color, symbol, and font meaning. The whole presentation is also top-notch, I am a big fan of their playful Webdesign. Definitely give it a try. Also, if you are a designer who probably can design a logo themself, try it out, since logo creators can be a huge inspiration source if you feel stuck or hit a creative wall.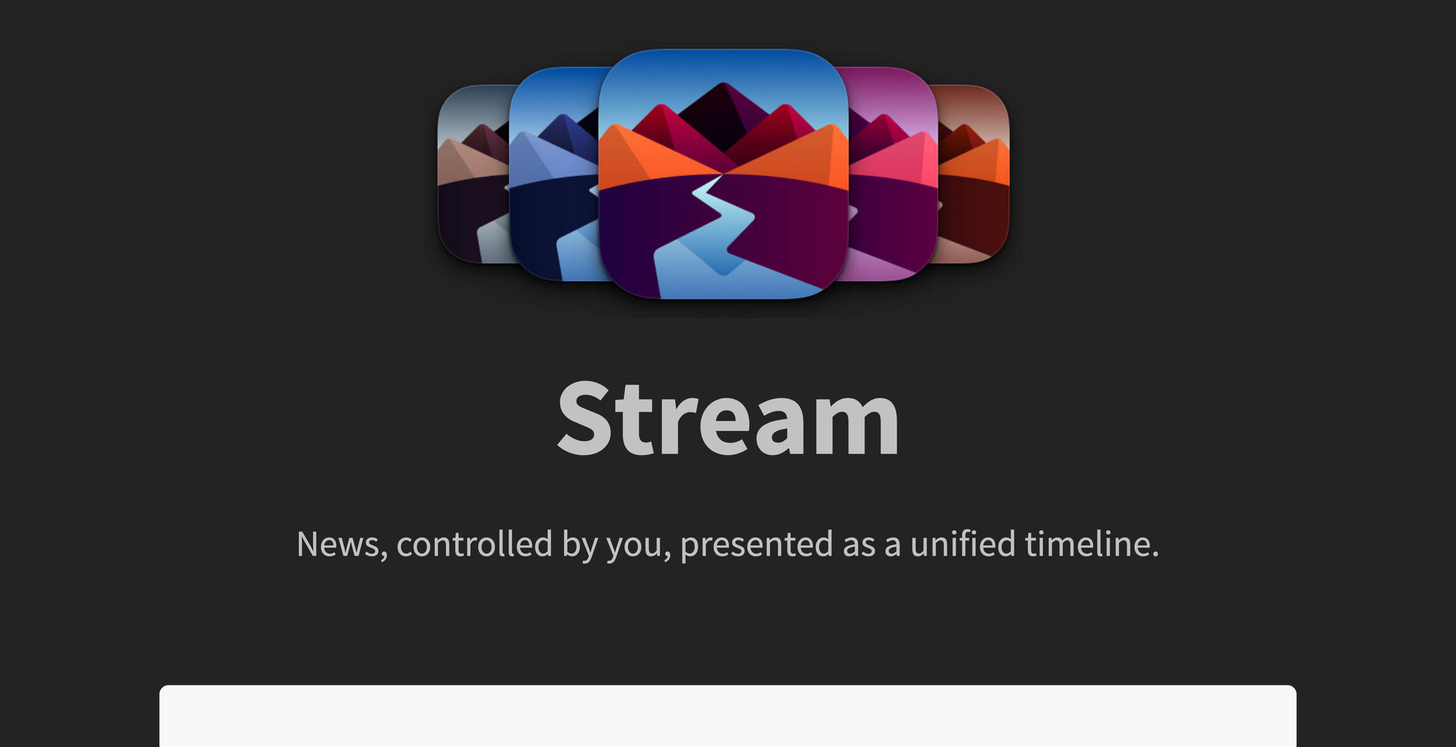 I have always been a fan of RSS readers. With all the content getting created every single day, it is hard to keep up with everything. I am not saying RSS readers are the solution for this, but they give you a nice interface, without the noise of most news websites and blogs. Most of the time, I use Feedly, but since I also often consume news and media on my iPhone I needed to try out Stream. With Stream all your feeds appear as a unified timeline. It features a super simple user interface, you can import existing lists, and it has support for open reading standards. So, if you are looking for a minimal, distraction-free interface and different experience compared to other RSS readers, you should definitely give Stream a try. Also, every home screen looks better with such a gorgeous icon.
---
Goods & Gadgets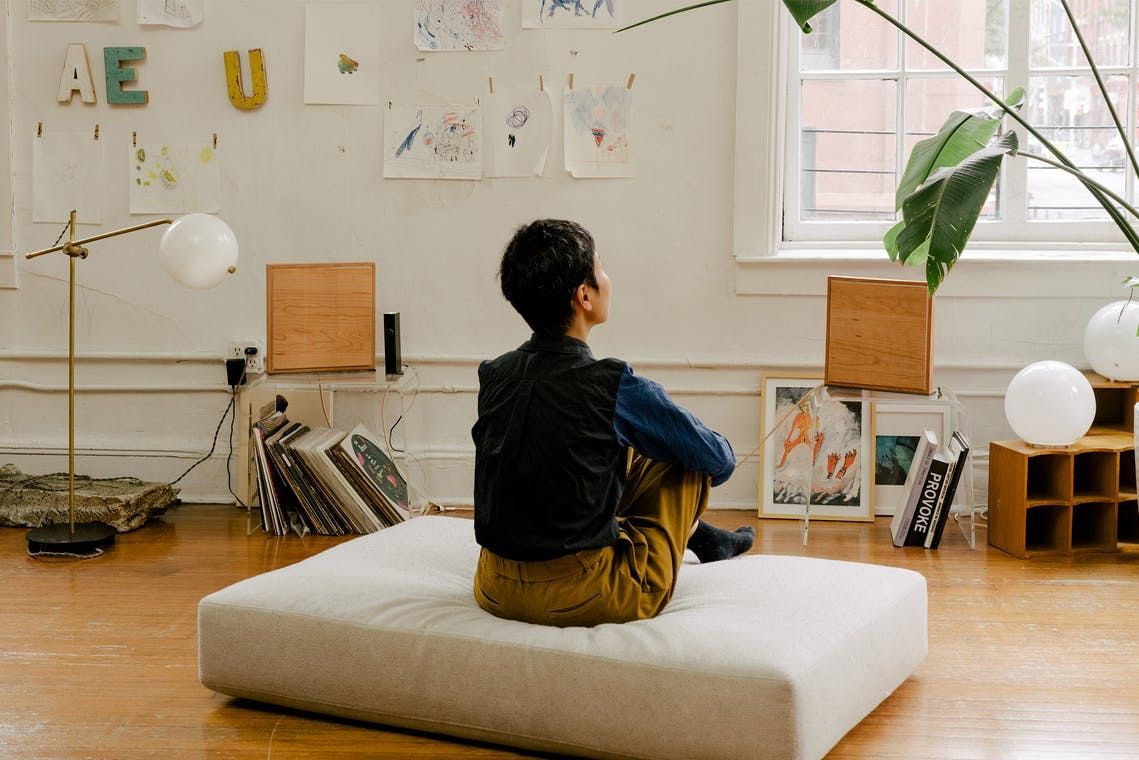 I am a huge audiophile, I could talk about headphones, music, hifi, for hours. Therefore, I am always excited if I find out about a new startup in that space. Oda immediately rose to my attention because they created something, I have never seen before. Oda takes the shape of a home speaker, but within its wooden panels lives a performance space without walls. Created specifically to share a live program of music from some of the world's most compelling artists. Oda are speakers meticulously designed for Live Performance. You might ask yourself "How does that work?". Well, here is an explanation from their website:"The artist sits down to play in their home or studio. You nestle up to your Oda speakers. The speakers come alive with resonant, spatial sound. Every inhale, every beat, like the artist is right in front of you. Music, as it should be." - Fascinating right? Each season Oda presents a series of truly singular live performances. Oda's unique format even allows us to engage legendary artists unable to perform outside of their homes. I encourage you to check out their website (beautifully designed) and give it a deep dive to learn more about Oda's experience. Stuff like this always amazes me, it is such an incredibly creative and thoughtful idea.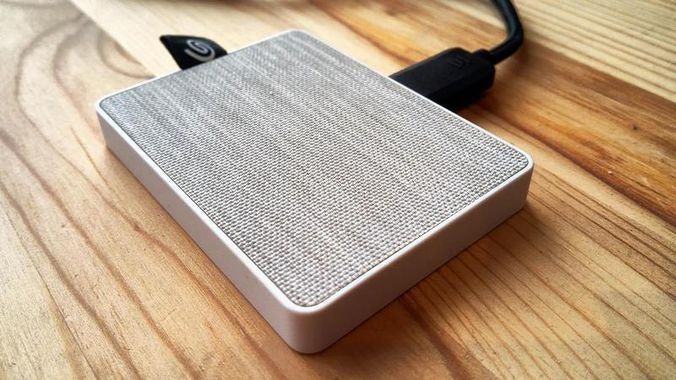 Seagate's One Touch is an ultra-small, portable, external hard drive. This thing is mini. It has the size of a credit card, so it fits in every pocket. One Touch SSD blends chic textile design with swift SSD and USB 3.2 Gen 1 (USB 3.0) transfers, continuous backup, and adds 1TB of storage to your Laptop, with such a tiny size. Incredible.
---
Useful Resource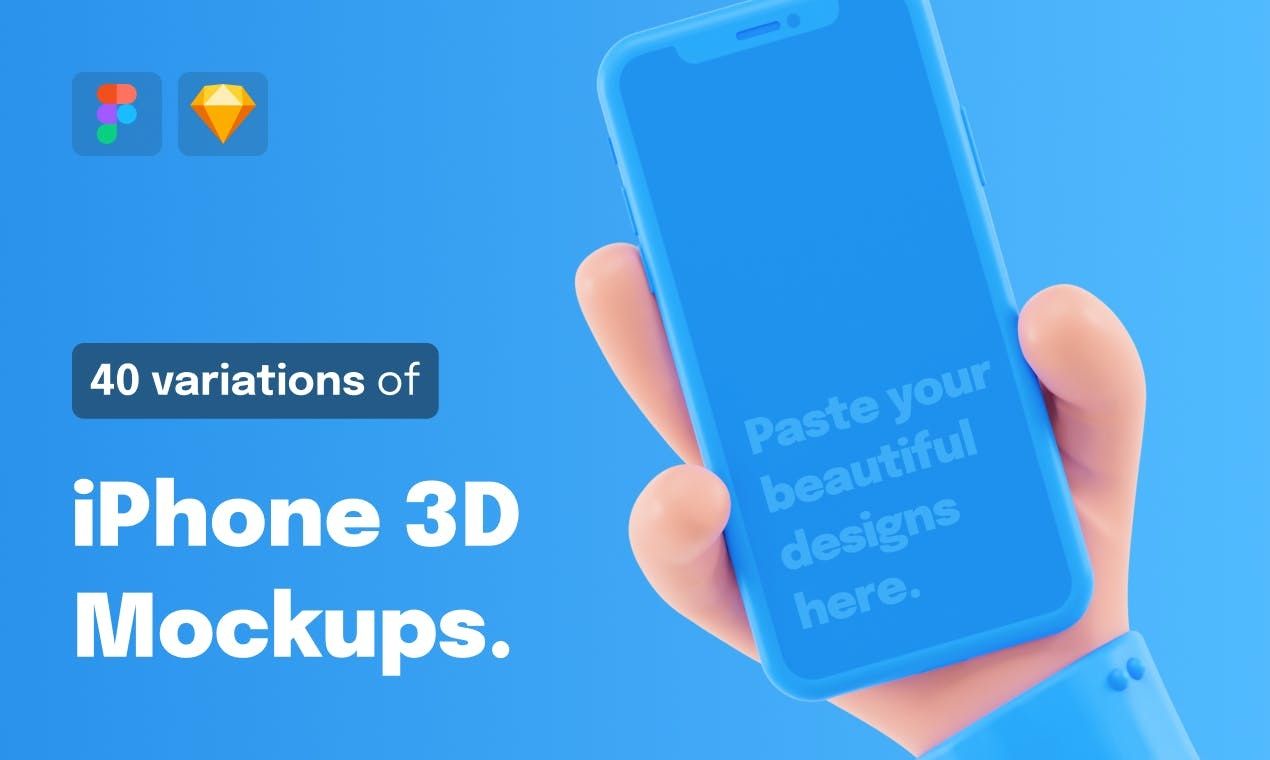 If you are done with presenting your app designs with generic smart phone mockups and you are looking for something more unique and flashy, this might be a very interesting resource for you. bemore.graphics created a collection of 40 iPhone 3D mockups to showcase your iOS products. Those are the perfect fit if you are looking for creative ways to showcase your iOS products across social media, app store screens, websites, newsletters, etc. People will definitely recognize them first. The iPhone 3D mockups are available for both Sketch and Figma, so you can kickstart your next project. Super useful resource, very well-designed, and available for a reliable price.
---
Mental Wealth
➢ Overcoming impostor syndrome – tips for dealing with self-doubt –  "Our work lives are riddled with anxieties. Many of them are natural and fleeting, and we deal with them. One that can haunt people, however, is impostor syndrome. The belief that we are a fraud, doubting our accomplishments and talents. Each year (twice a year in my case), that feeling is amplified considerably by the dreaded performance review. If you're anxious about your abilities a lot of the time anyway, you're 1,000x more so when performance review period comes around. Over the course of this year, I've experimented with applying principles from the world of cognitive behavioral therapy (CBT) to get a better handle on things. It's been challenging, but it has also helped a great deal."
➢ Design better by avoiding your cognitive biases – "Good UI design is all about guiding attention to what's important. When making the right thing for the user the easy and obvious thing, you can't ignore cognitive biases. After all, these biases are brain shortcuts that let us quickly and effortlessly make decisions and react to our environment. So a lot has been published about what designers should know about the cognitive biases of users. It's interesting though, that so much human-centeredness rarely acknowledges that we, designers, are also mere humans. And we're subjected to exactly the same biases that our users have! In this post I will present seven cognitive biases, how they can mess up your design work and what you can do to avoid that."
➢ Your Audience IS Your Brand – "There's a reason I named my newsletter For The Interested. The name is no accident — it's a reminder the newsletter exists to provide value to my AUDIENCE and is born of a core belief about how meaningful brands are built. A brand doesn't attract an audience, a brand IS its audience. No matter how flashy your logo, how your product performs, or what clever marketing tactics you employ, your brand will ultimately be determined not by what it is, but by WHO it attracts. Your Brand Stands For What Your Audience Stands For - You may think your product or content does one thing, but it's your audience who decides what it actually does. I created a newsletter to inspire people to take action, offer them insights on how to better their work or life, and be a useful resource to people who actively try to improve themselves. But my brand only represents those things if it attracts an audience who actually does them."
➢ How to practice nuanced thinking – ""This is just wrong." How many times have you heard that phrase during a heated conversation? Such categorical statements never seem to help in coming to an agreement, or at least to create opportunities to learn. Whether at an interpersonal level or at a broader scale, a lack of nuanced thinking can have a significant impact on our relationships. Instead of encouraging constructive debates, polarised thinking is a source of destructive conflict. Polarised thinking, also called "splitting" or "all-or-nothing" thinking, is a type of cognitive distortion that prevents people from formulating and understanding some nuanced statements. It's a common defence mechanism. Usually, the statements in question have deep personal relevance to the person."
---
Twitter thoughts
No one should be afraid of building in public.

One mean person tried to discredit me yesterday, and an army of kind, supportive friends (and a wonderful community) rallied around me.
My heart is so full.

Always remember: it's good to celebrate milestones, big and small.

— Janel (@JanelSGM) October 9, 2020
---
Till next time! 👋

Support: You have a friend who is looking for inspiration, news about design, and useful tools and apps? Forward this newsletter to a friend or simply share this issue and show some support. You can also show some love by simply clicking the button down below and keep this newsletter a sustainable side-project by buying me a coffee. ☕️ 🥰
Disclaimer: My posts may contain affiliate links. If you buy something through one of those links you won't pay a penny more, but  I'll get a small commission, which supports this blog and also my side-projects. So consider buying something through my links. Thank you!
---