Newsletter
The new school is YouTube & Note-taking and mind mapping combined in one app.
In this week's issue of Creativerly: A color palette composer inspired by audio parametric equalizers, share tweets to Instagram, a creative person's guide to negotiating, and a lot more.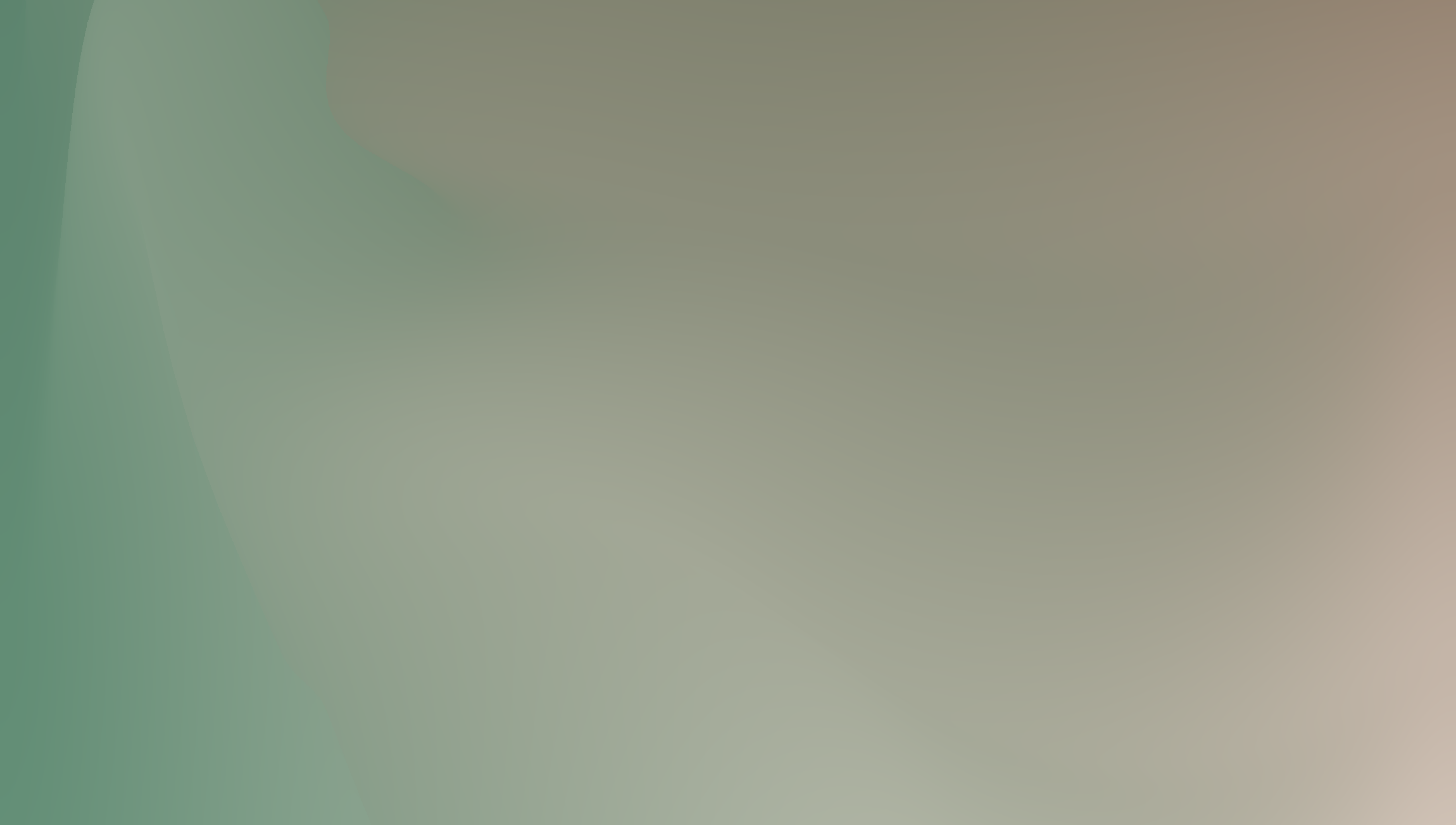 You are reading Creativerly, the weekly digest about creativity and productivity-boosting tools and resources, combined with useful insight, articles, and learnings from the fields of design and tech. The newsletter built for the creative community.
---
Hey and welcome to issue 58 👋
As I already talked about this in the last issue of Creativerly, I finally decided to build something to support all the small companies in Styria, the state I am living in, during the COVID-19 pandemic. Most of them are currently struggling because they had to close their shops or restaurants. So a couple of them are now using online shops, coupons, or delivery services to stay in business. I came up with the idea to create a simple list of all those companies and try to spread it online. At that moment, there were already some sites online, who exactly done that. So I thought I have to spice things up a little bit. There was a tool I wanted to try out for quite some time now. It is called Glide, and it gives you the possibility to create Apps from a Google Spreadsheet. Yes, you read that right, Apps created from a Google Spreadsheet. Glide is one of the pioneers of the ongoing No-Code Movement. They have a great community, building awesome stuff, which really helps people around the globe. Last Friday I had no idea how easy it would be to build an app with Glide. Well, two days later on Sunday, I was done with my app and launched it on Monday. I used a template to get a headstart and edited everything to my needs. The app is very simple: I created different categories like food & beverages, household, books, etc. After that, I added all the businesses that came to my mind to the specific categories. Then, I shared this side-project on social media to raise awareness. The feedback until now is great, and I am very happy to help out a little bit.
It is funny to see how often I struggle to find new ideas for possible side-projects, but now during this crisis, I came up with the idea and built the whole product within one week. If you have anything on your mind, working on ideas or anything like that, just start working on your side-project now. Sometimes, it can be really hard to figure out how to start working on ideas for a side-project. After that, if you somehow figured out an idea you want to work on, the next struggle is to actually start working on your side-project. If you are looking for the last bit of motivation to finally kick-off your side-project, I might have written this blog post on the topic "Why you should start working on a side-project right now" just for you.
If you have recommendations or feedback, drop me an email or a tweet. For now, enjoy the newsletter! 🥰
---
Apps, Software, Tools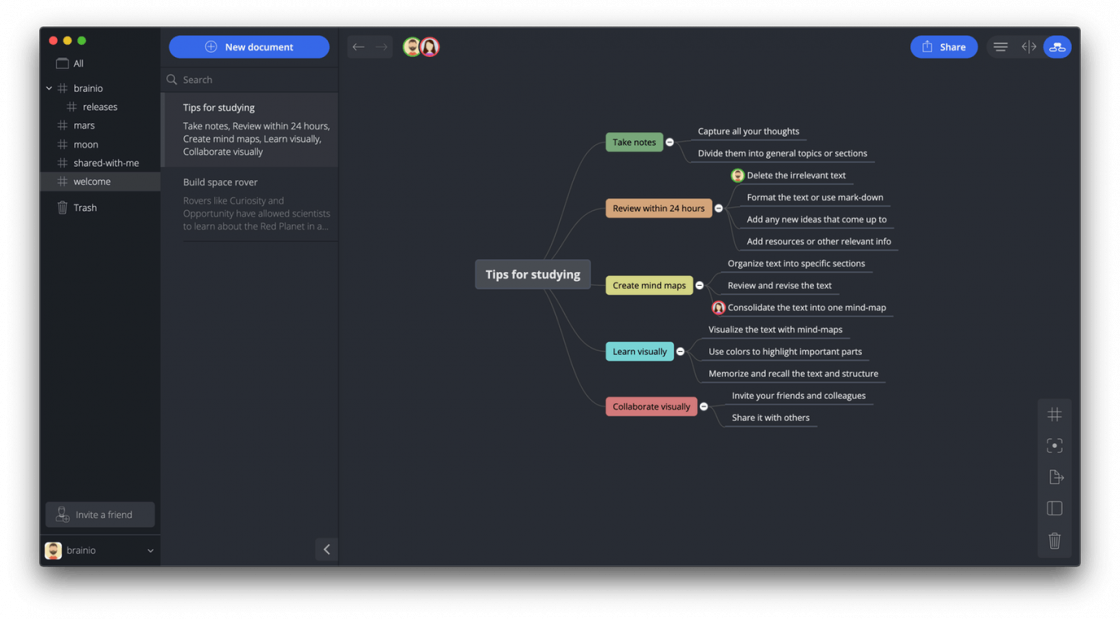 Note-taking and mind mapping combined in one app. Your brain works visually. And your notes can too. It works on the Web, Mac, Windows. Linux and mobile apps coming soon.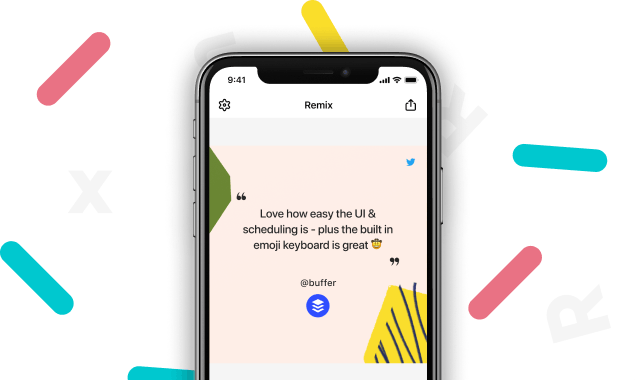 Share tweets to Instagram. Turn links & products into social media content. You can create on-brand assets from any tweet, link, or product & share to your favorite social network. We hope this can streamline your workflows & help you engage with your audience.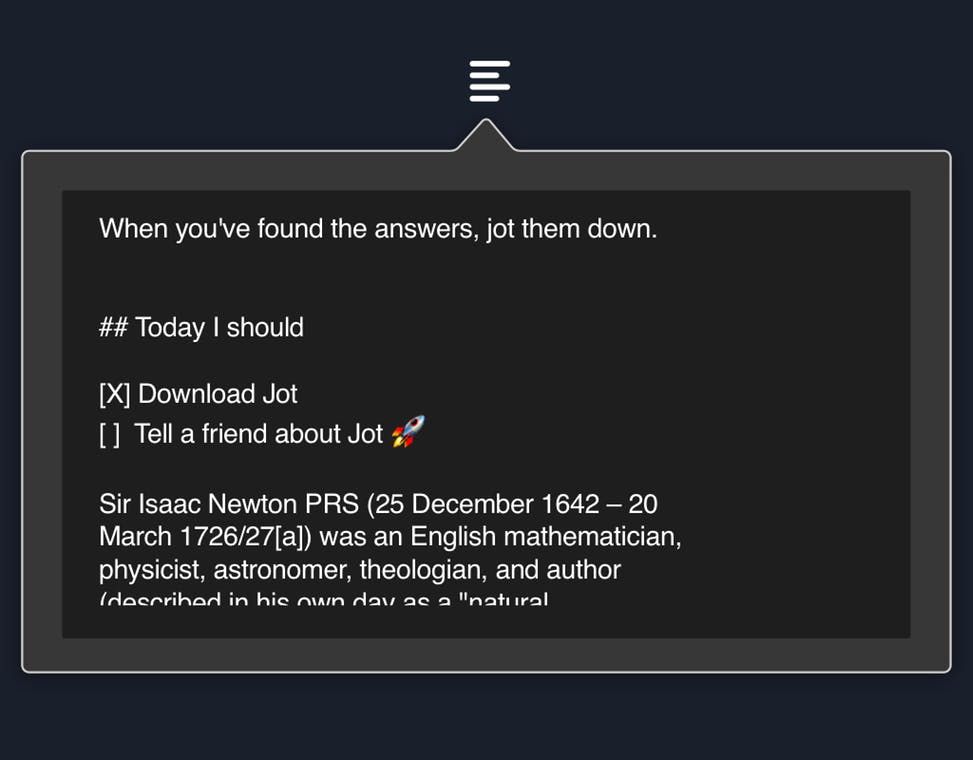 Jot is that random piece of notes paper that lives in your Mac Menu Bar. It's also open source. Gracefuly saves while you type, nothing to configure, easily remove formatting from text, secure, notes never leave your Mac.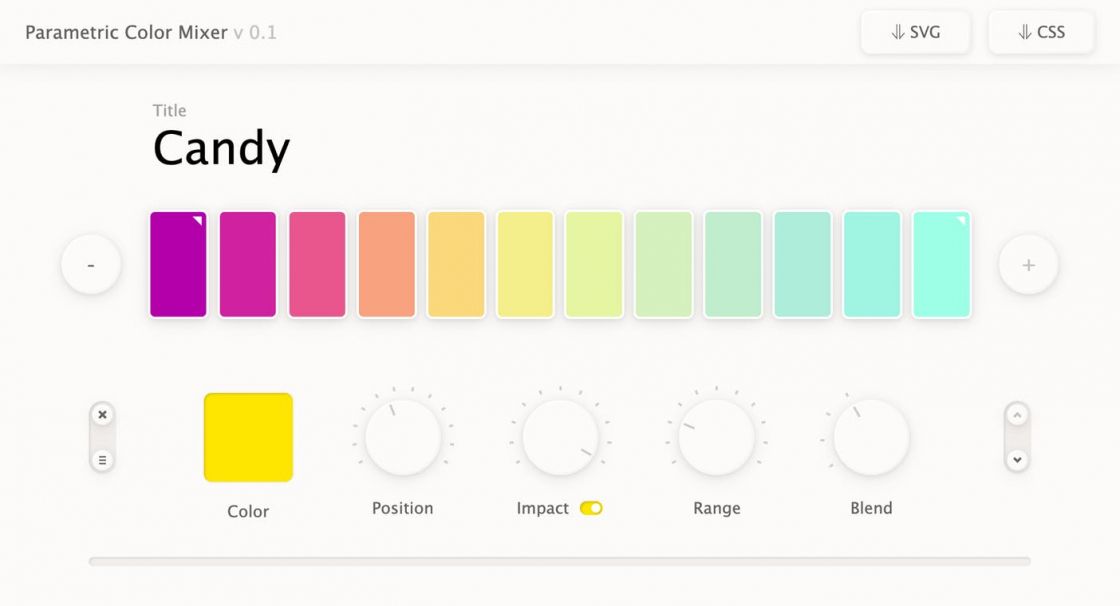 A color palette composer inspired by audio parametric equalizers. Create a base color transition and mix in color layers in different blending modes and with a scientific precision.
---
Goods & Gadgets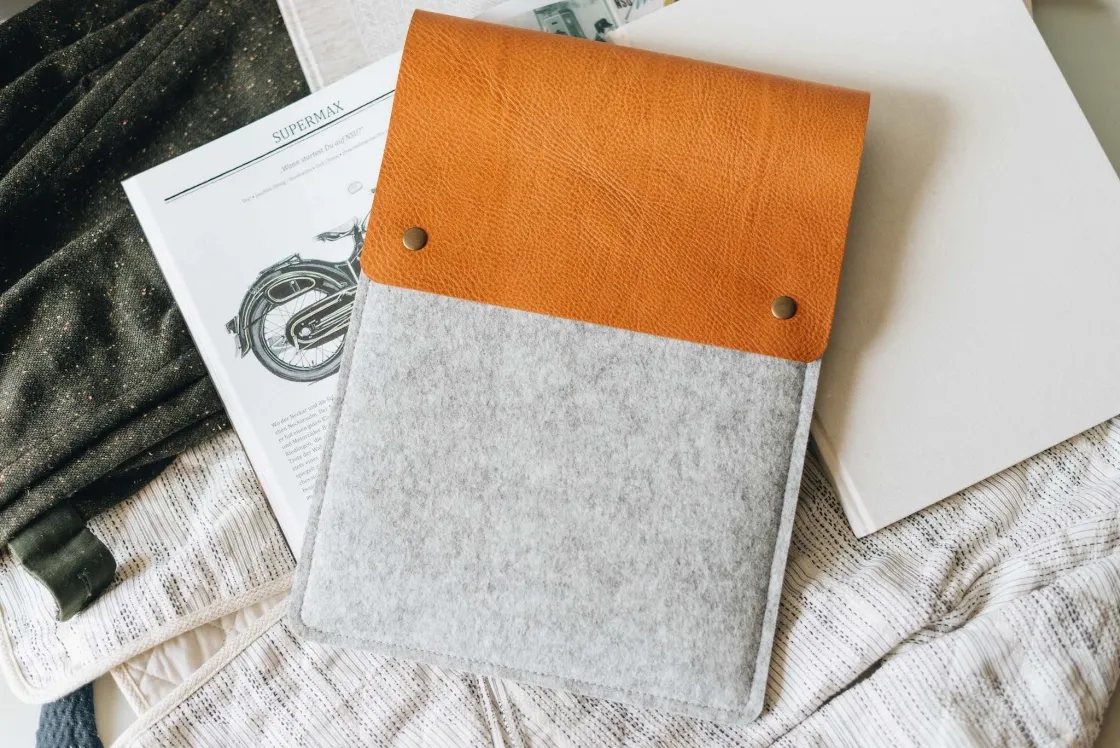 Cover your device in luxury with the band&roll Courier Nostalgic iPad Case. Made entirely of leather and wool, this gorgeous case comes in multiple colors. Altogether, the design has the appearance of an envelope, reminding you of when you used to receive letters. Perhaps it will even inspire you to write one to a friend or family member. As for the leather piece, it comes in brown, black, and tan.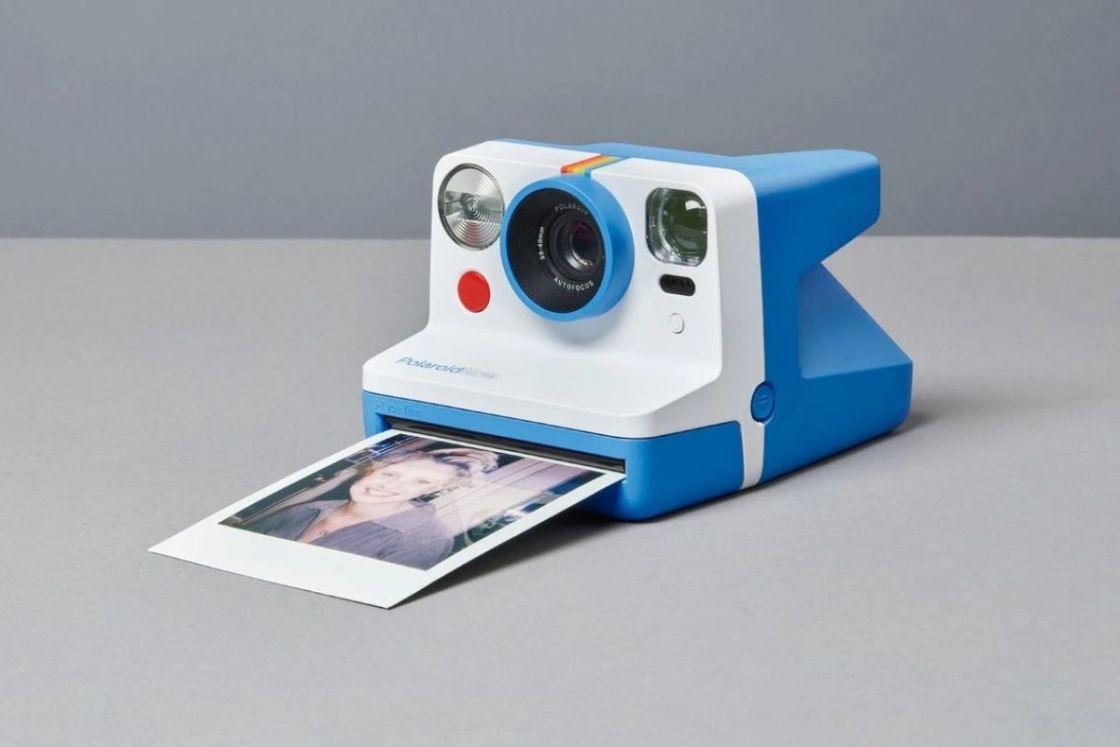 It's important to live in the moment. And the moment doesn't sit still. This is why the Polaroid Now Autofocusing Instant Camera can take action shots. All you have to do with this new Polaroid camera is point and shoot, and you'll get the shot you want. Or at least the shot that will help you remember the fleeting moments of life.
---
Useful Resource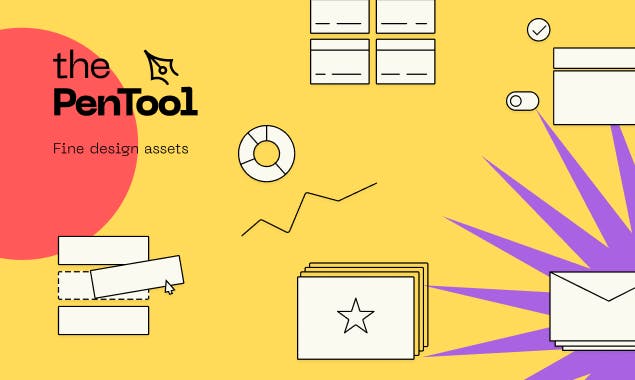 thePenTool is a library of design assets for all kinds of designers. We know you value your time so we do tedious parts of the job for you. The library includes both premium and free assets so everyone will probably find something useful!
---
Mental Wealth
➢ How Remote Work Can Impact Our Fight Against Climate Change – "Remote work and climate change are staple topics for anyone paying attention to the news. Talking heads just love debating how the two are shaping our immediate and more distant future. But did you know that climate change and a preference for working remotely are not just running in parallel tracks? In fact, they can influence each other in a meaningful way. A recent Gallup poll found that two-thirds of Americans would prioritize protecting the environment over economic growth. While this "readiness" alone doesn't exactly translate to results, it shows that we're willing to adjust our lifestyles to help the planet."
➢ The new school is YouTube. The new student is autodidact. – "When I started out, there weren't many resources online. People in the digital space weren't disseminating knowledge the same way they are today. I would've killed to have someone I admire either share their thoughts or let me look over their shoulder. To get a glimpse behind the scenes. The internet, not too long ago, didn't have YouTube. No design courses existed online. All we had was a couple IRC channels and forums – and most of these were invite-only, meaning you only mingled with those on the same experience level as you. You rarely had a chance to see what the "upper class" of design is doing. If I did happen to get access to a PSD file from a "famous" designer, it could keep me up for nights just studying the layers, replicating the effects, understanding how it was done. But that rarely happened. Being self-taught in the early days of the internet meant taking the hard road and figuring it out yourself as much as you can."
➢ Fundamentals of color in interface design (UI) – "Color is a sensory impression that the eyes perceive from the light, translating in a diverse form of concepts and emotions. For artists, its correct manipulation has been of great importance, so it has been theorized in many ways and with different methods throughout history. Painting, printing, photography, graphic design and interface design use color theory to evoke specific ideas and concepts, taking advantage of the non-verbal capacity of color as opposed to other slower forms of communication."
➢ A creative person's guide to negotiating – "As a creative writer, freelancer, and mentor, I find myself negotiating constantly. Whether I'm negotiating in a professional capacity (over a client's rate, for example) or negotiating within my personal relationships, I've found that although these two types of negotiating can take place under quite different circumstances, there is a lot of overlap. In November, I curated and moderated a panel conversation at The New Museum with four creative women of color from my community around the subject of negotiation, especially as it relates to being a person of color. The conversation that unfolded not only touched on topics of money and understanding our value in professional contexts, but also on the idea that negotiations have a lot more to do with the value and worth we ascribe to ourselves across all aspects of our lives, and not just our salaries."
---
Essential Reading
➢ Words That Work: It's Not What You Say, It's What People Hear by Frank Luntz - The nation's premier communications expert shares his wisdom on how the words we choose can change the course of business, of politics, and of life in this country.
In Words That Work, Luntz offers a behind-the-scenes look at how the tactical use of words and phrases affects what we buy, who we vote for, and even what we believe in. With chapters like "The Ten Rules of Successful Communication" and "The 21 Words and Phrases for the 21st Century," he examines how choosing the right words is essential.
Nobody is in a better position to explain than Frank Luntz: He has used his knowledge of words to help more than two dozen Fortune 500 companies grow. Hell tell us why Rupert Murdoch's six-billion-dollar decision to buy DirectTV was smart because satellite was more cutting edge than "digital cable," and why pharmaceutical companies transitioned their message from "treatment" to "prevention" and "wellness."
If you ever wanted to learn how to talk your way out of a traffic ticket or talk your way into a raise, this book's for you.
---
Typeface of the week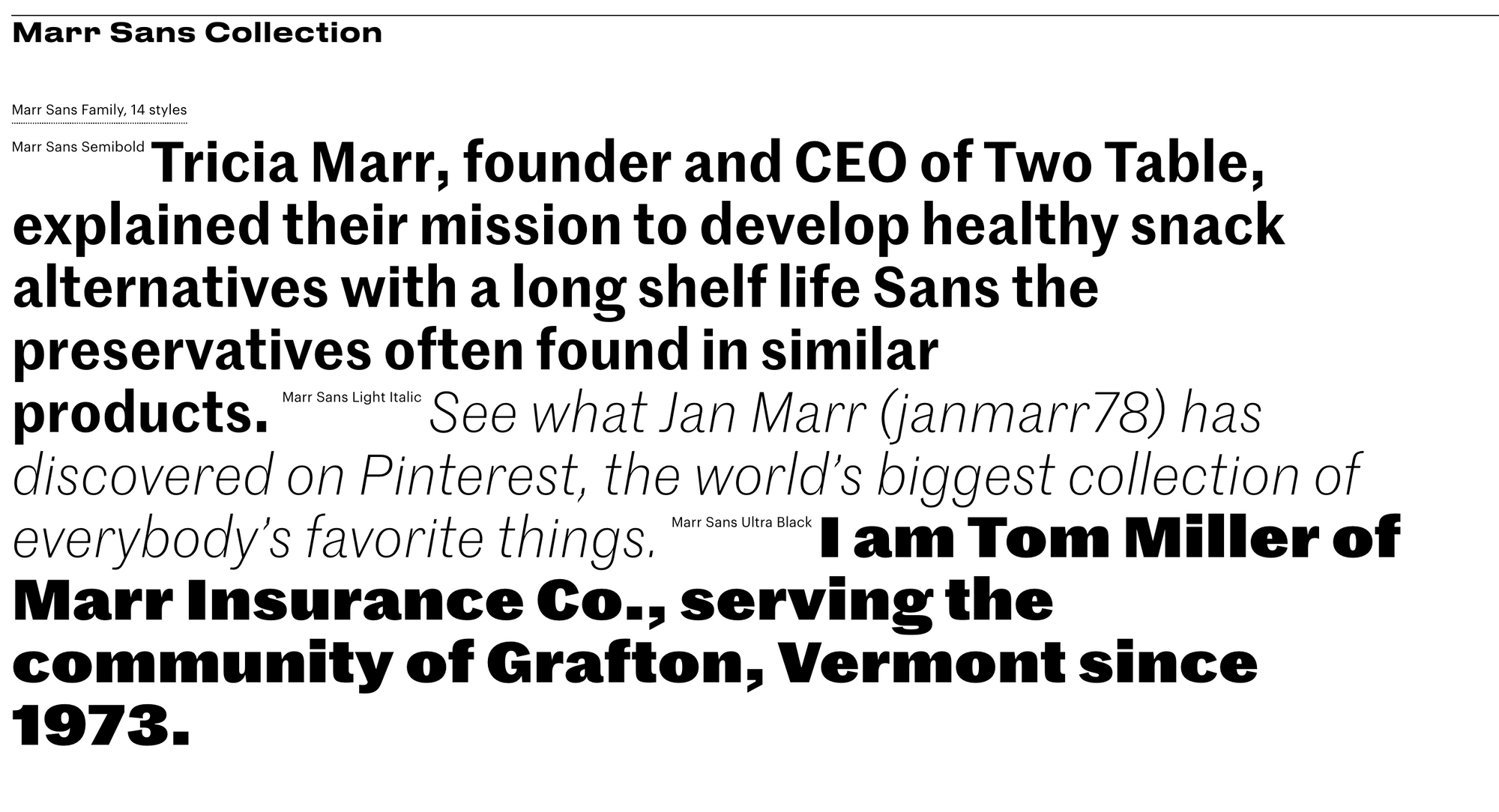 Marr Sans is a sans-serif typeface designed by Paul Barnes and Dave Foster. It was released through Commercial Type in 2014. The design was inspired by an 1870s grotesque from James Marr & Co. in Edinburgh, Scotland. The family is available in seven weights with matching italics as well as a condensed version.
---
Twitter thoughts
---
Till next time! 👋

Support: You have a friend who is looking for inspiration, news about design, and useful tools and apps? Forward this newsletter to a friend or simply share this issue and show some support. You can also show some love by simply clicking the button down below and keep this newsletter a sustainable side-project by buying me a coffee. ☕️ 🥰
Disclaimer: My posts may contain affiliate links. If you buy something through one of those links you won't pay a penny more, but I'll get a small commission, which supports this blog and also my side-projects. So consider buying something through my links. Thank you!
---