Newsletter
The Power of Being Fearless and Unattached & Blaze through your tasks 20% faster
In this week's issue of Creativerly: Build websites and web apps fast, the things you love privately saved and beautifully listed, you are not late, and a lot more.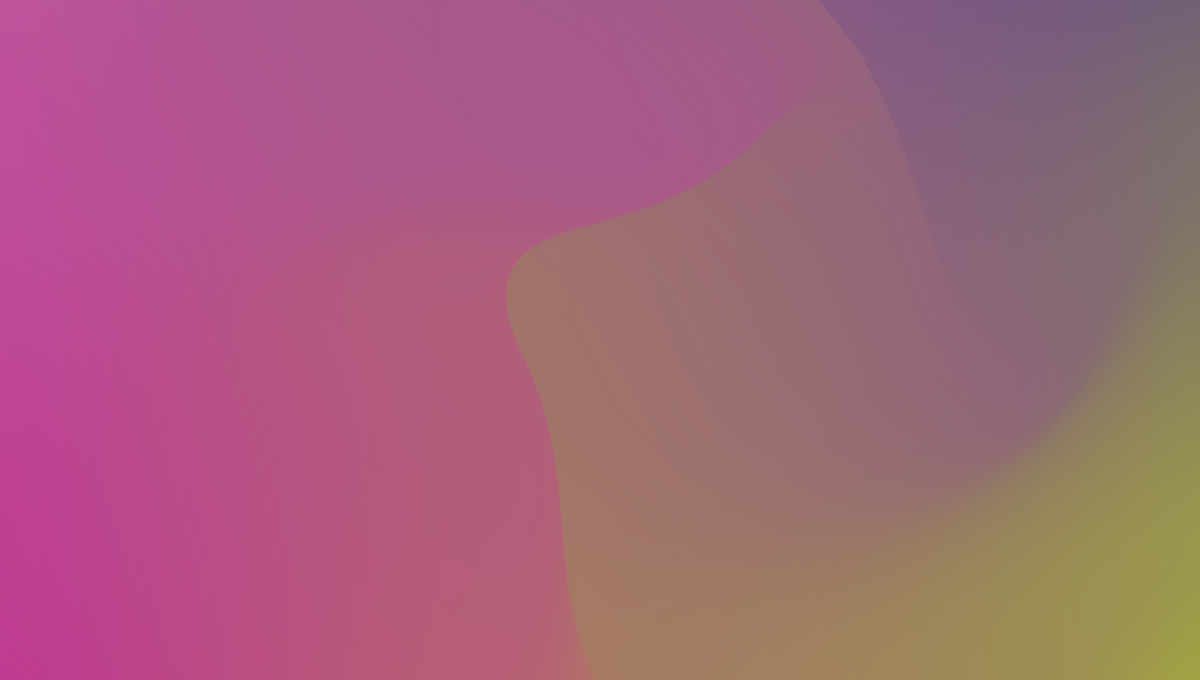 You are reading Creativerly, the weekly digest about creativity and productivity-boosting tools and resources, combined with useful insights, articles, and learnings from the fields of design and tech. The newsletter built for the creative community.
---
Hey and welcome to issue 90 👋
This past week nearly everybody reported about the election of the 46th president of the United States. It was all over the news, because it is a huge thing, not only for America but also for us, Europeans, we also follow all the news about the election with excitement.
But, you probably heard all the news at this point, therefore I will not go into more detail about that.
I would like to make the change and give you a short update about Creativerly. This newsletter issue just went out to 561 people. While I really enjoyed writing my newsletter with Substack, I recently set up a self-hosted Ghost Blog, which will also give me the possibility to have a blog and a newsletter within one system. But, on the other hand, Ghost is open-source software, lightning-fast, and it just delivers a top-notch experience. I am still in the progress of setting everything up, but soon Creativerly will move to a new Ghost publication. With this transition, there will also be some content updates. As I already mentioned in some previous issues of Creativerly, I wanted to make some interviews with creative minds (if you still have some suggestions of possible interview partners, just send me your suggestions via email or dm) and I already prepared three interviews which I will publish once the new Ghost Blog is up and ready. Also, I want to spend some more time on long-form writing, as I already have some blog posts about different topics in the pipeline which will be published additionally to the weekly newsletter.
But do not worry, I will never spam you with emails. I think the weekly schedule is perfect, as it gives me enough time to prepare everything and you have enough time to consume and read all the content I share with you.
I am super excited about the move to Ghost, and I am pretty sure you will like the new website, the new blog, and the new newsletter looks and feel. As for now, I can recommend Ghost to anybody who wants to start a blog and a newsletter. I decided to go for the DigitalOcean Droplet, which lets you install Ghost on your own server environment. You can also purchase the managed hosting by Ghost itself which will cost you $29 per month, I could not justify that, since I am making no monthly recurring revenue, therefore I was on the hunt for a cheaper option, and the DigitalOcean Droplet gives me everything I need to set up Ghost for as low as $5 per month. I have to admit, the set up wasn't that easy. I had to watch a lot of different youtube tutorials to get everything right. But nevertheless, I am happy I took the time because the experience is great! If you have any questions regarding Ghost, do not hesitate and contact me, I will try to answer all of them.
---
Apps, Software, Tools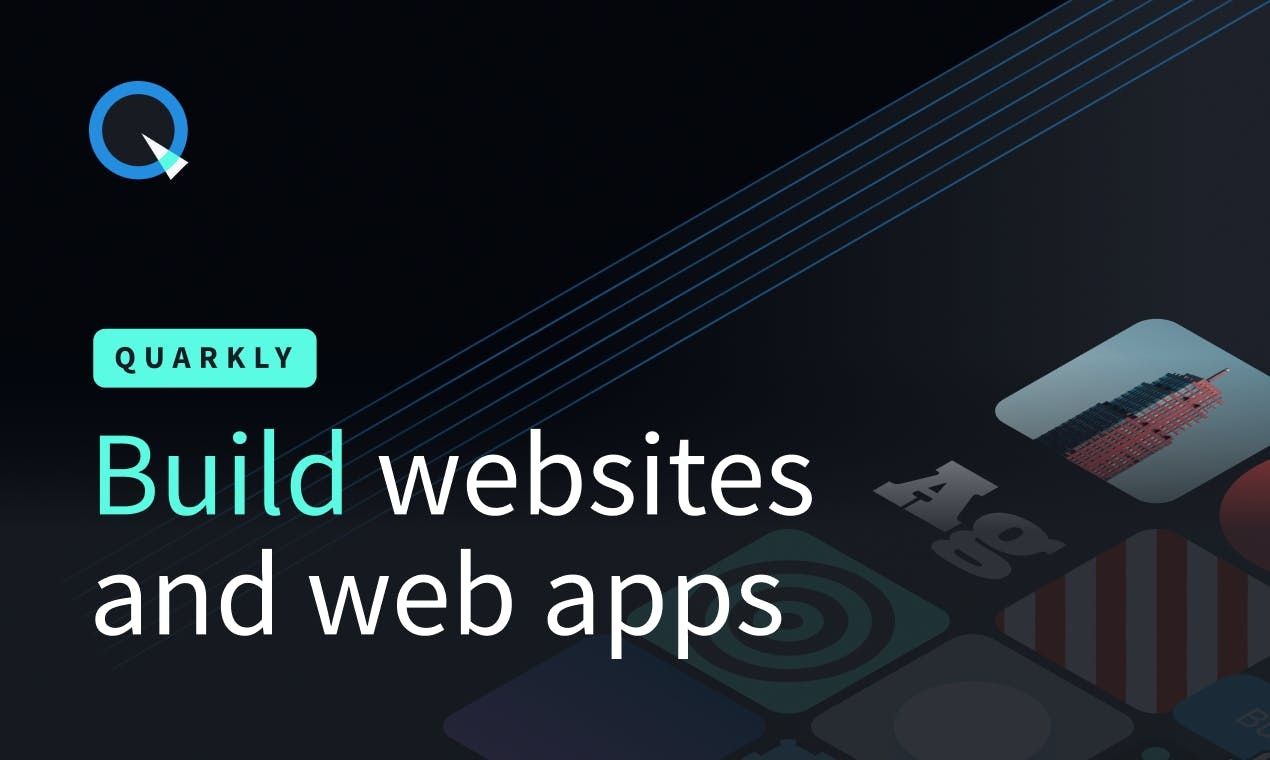 When I get asked which all-in-one website builder I would recommend, most of the time I suggest Webflow, because it is just an awesome out-of-the-box experience, although it also has quite a learning curve. I recently found out about Quarkly, an intuitive design tool for creating websites and web apps based on React. React is a JavaScript library of different components for building user interfaces. So, on the one hand, Quarkly is a no-code tool that helps you create websites as quickly as a website builder, and as beautifully as a graphic editor. But, on the other hand, since it is based on React it also gives developers great opportunities to boost their workflow. Their landing page is gorgeous and very informative about all the features Quarkly is offering. Quarkly is currently completely free to test during their beta phase. You should definitely check it out and give it a try.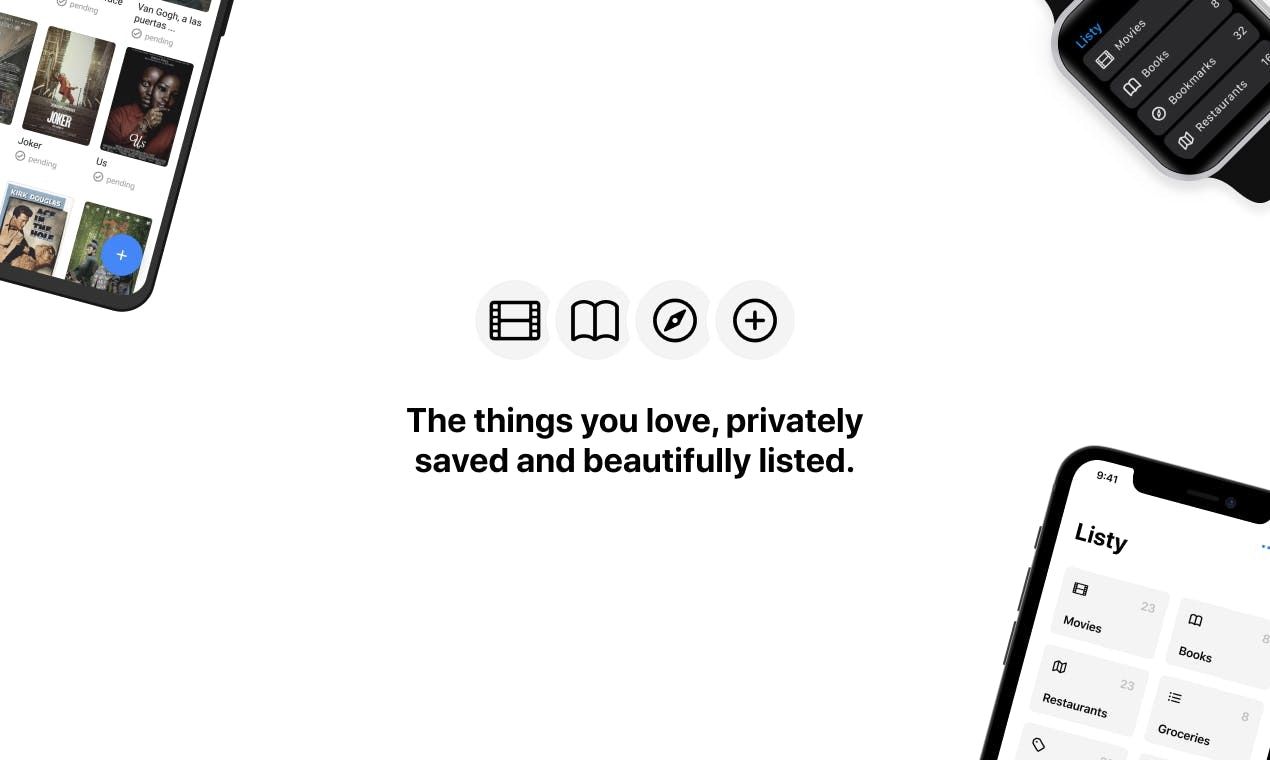 I featured Listy way back I Creativerly Issue 75, but back then I wasn't sharing my personal opinion about the tools I feature, I was simply sharing the links to them. Therefore, I decided to share once again, since I just stumbled across it. Listy is a great app (available for both iOS, and Android) to store and save the things you love, privately in beautiful lists. Nothing too special right? Well, Listy is private by default. What does that mean? If you want to use the app, you do not have to register for an account, you just download the app and start straight away by using it. All the content you save and store never ever leaves your phone. Listy stores all your content no matter where you save it. Just use Listy's share extension, available for both Android and iOS. Sounds great right? It sure is! I am also a huge fan of their landing page, lightweight, minimal, straight to the point. Whenever they come out with a desktop version, this could be my new favorite app to store all my links. I am very excited about Listy and really glad I stumbled across it again.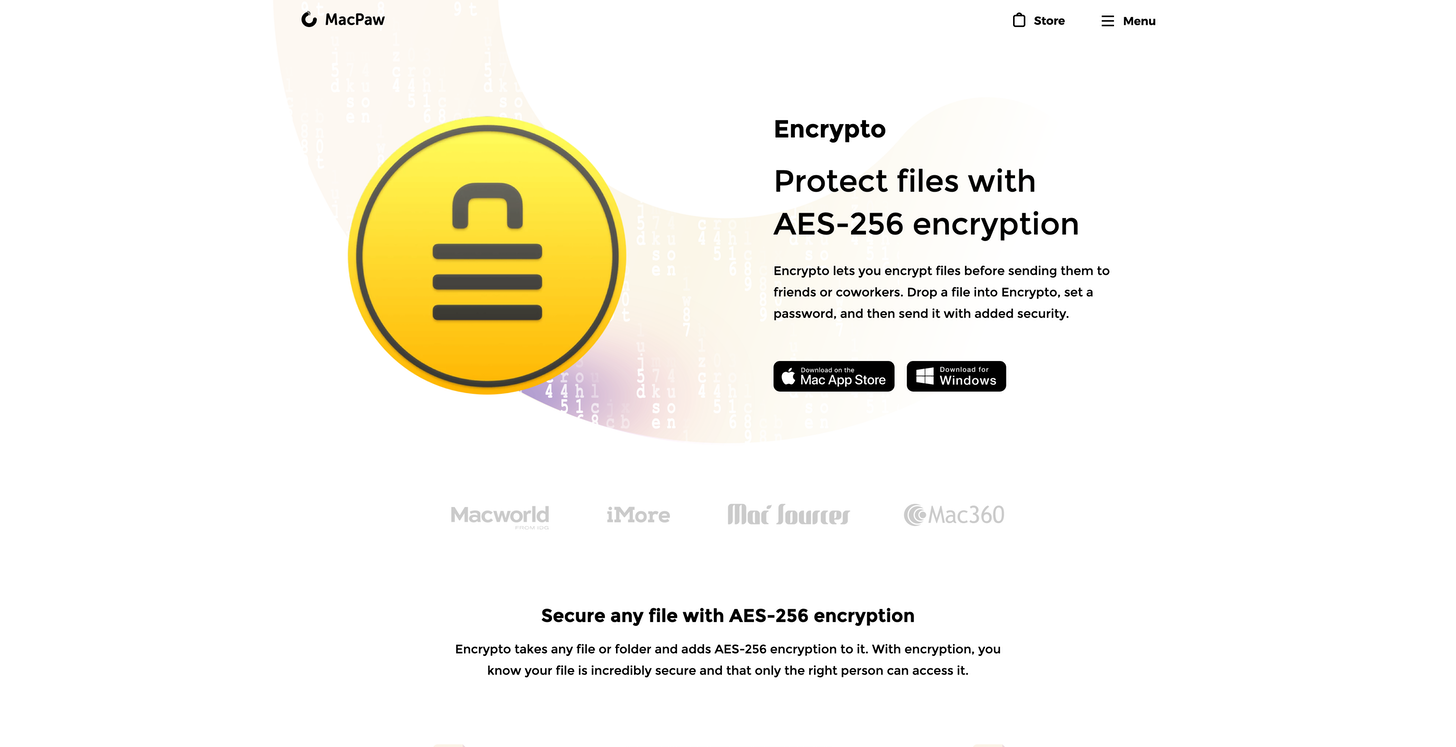 Encrypto is a neat tool with a huge impact, made by the guys from MacPaw, the company behind the super popular Mac Utility tool CleanMyMac and the incredibly useful productivity suite SetApp. So, let's have a look at why Encrypto is such a useful tool. Encrypto lets you encrypt files before sending them to friends or coworkers. Drop a file into Encrypto, set a password, and then send it with added security. It is as simple as that! Just take a folder or a file, and Encrypto will add  AES-256 encryption to it. If you ever send a lot of files via email, Dropbox, Airdrop, etc. and you would like to add another security level to those files and folders, Encrypto is the right tool for you. You can also save and decrypt everything directly on your disk. Additionally, Encrypto offers cross-platform support, it is available for both MacOS and Windows. On top of that, you can use Encrypto completely free.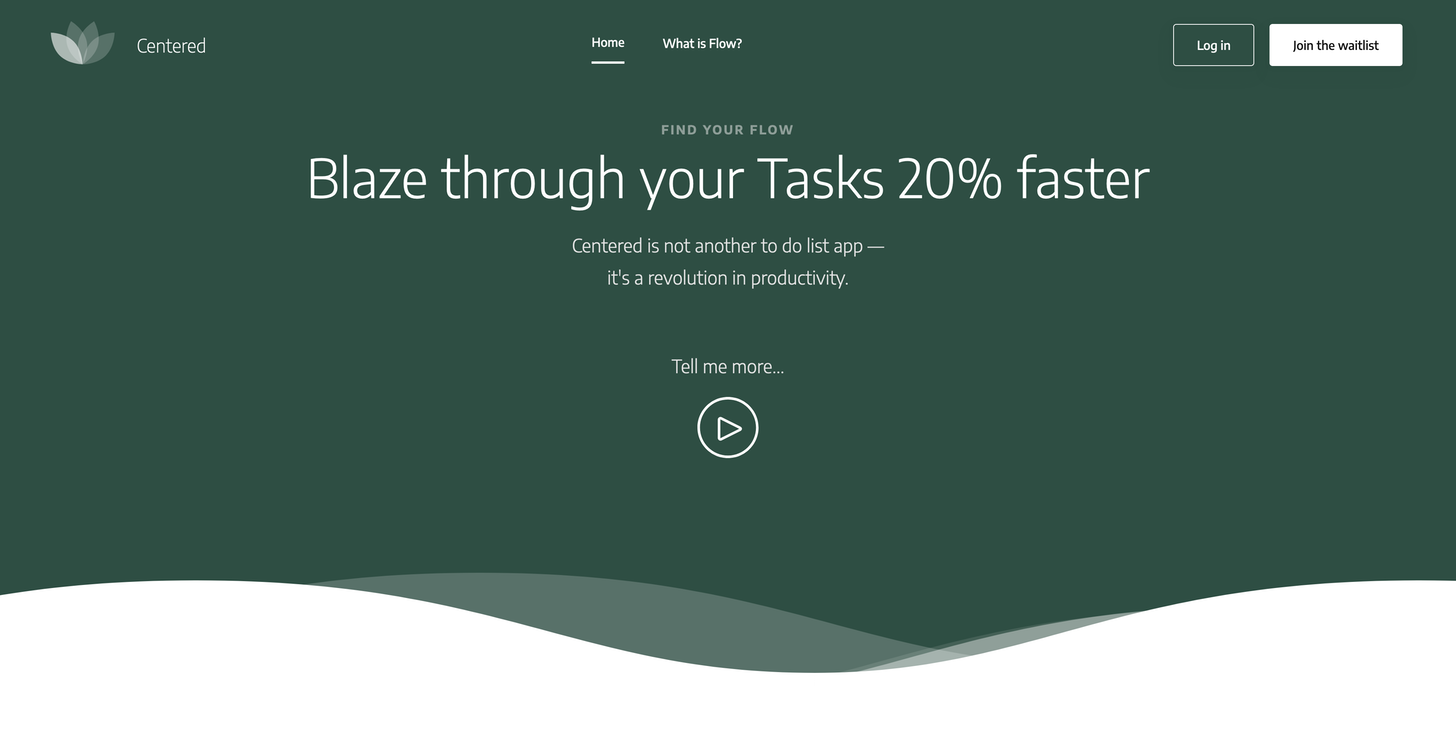 "Centered is not another to-do list app — it's a revolution in productivity." - those are some big words for a new contender in the productivity software space. Centered's core functionality is scheduling all your todo's and task you jot down. It makes it easier to structure your day and focus on your tasks one by one. We all know about the super simple and straight-forward to-do list apps, but Centered has a different approach. With Centered you create a playlist of your tasks. Jot down your tasks, but it does not end there, with Centered you also plan your tasks straight away and set an estimated timeframe within you will focus solely on that one task. Centered also offer a productivity coach, which guides you through your Tasks one-by-one. It will block notifications and stream custom-designed focus music to get you in Flow sooner, and keep you there longer. That sound super interesting and I can not wait to try it out. Speaking of trying it out: you are now able to sign up for Centered's waiting list, they will open the app to a certain batch of new users soon. If you was ever interested in knowing when you are most productive during your workday, Centered will provide you with the necessary insights. Very intuitive and very interesting! If you want to get to know more about Centered App's approach head over to their website and check the FAQ section.
---
Goods & Gadgets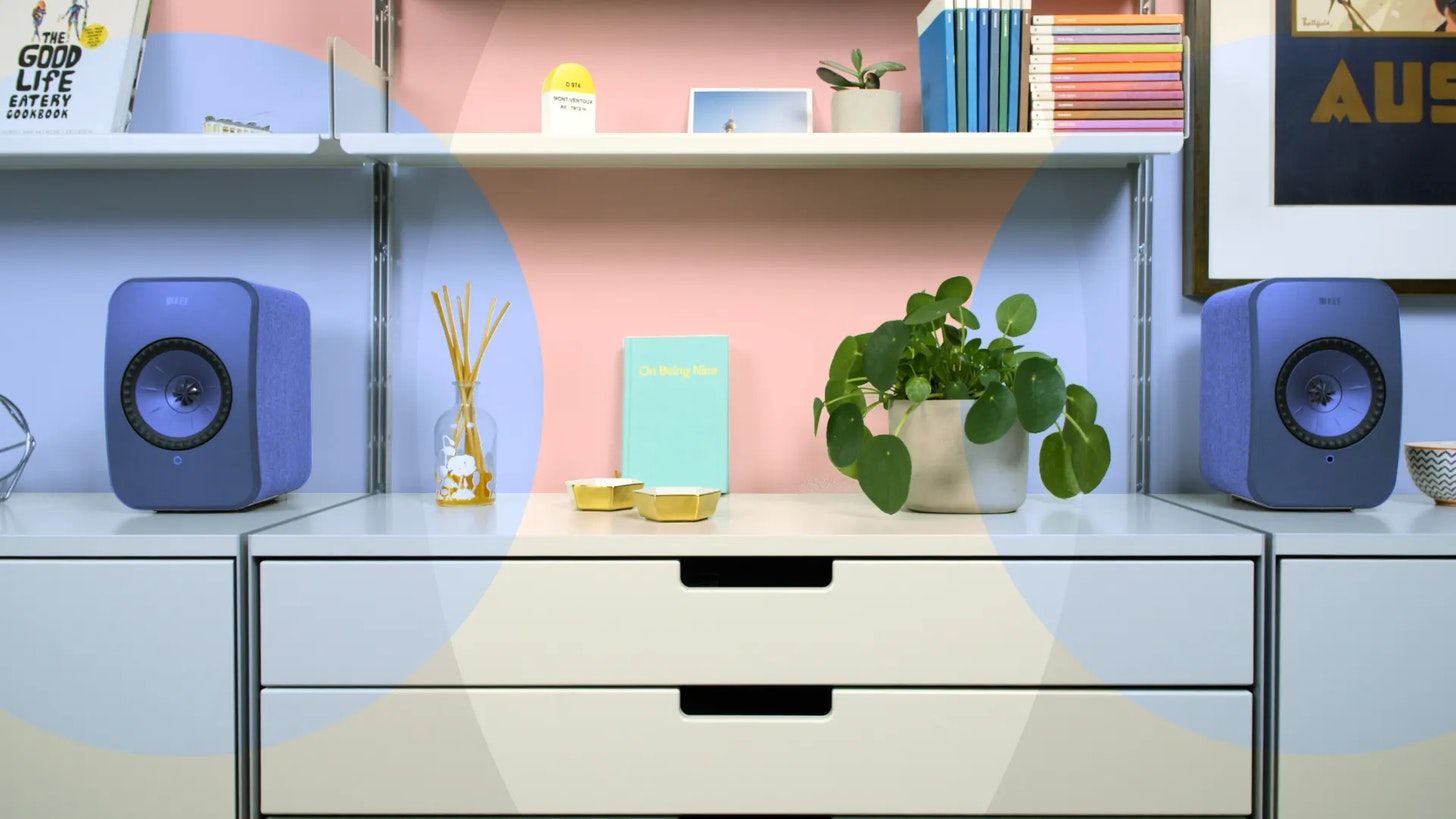 I am already dreaming for quite some time to own a  pair of KEF LSX Speakers. Why? Because they just look gorgeous, offer the convenience and connectivity of wireless, the emotion and detail of true high-resolution stereo, and still keep a super small form factor, which made them fit into nearly every room. From streaming to gaming, from TV to multi-room music, LSX is designed for all your home entertainment needs. With two speakers positioned apart from each other, you'll experience music as a 3D soundstage, with the pin-point imaging and sense of presence that one-box systems miss. It's the difference between just hearing music, and really feeling it. The only thing which kept me from buying a pair is the price. A pair of KEF's LSX will cost you €1.199, which is not cheap but justified for the amazing sound you will get.
---
Useful Resource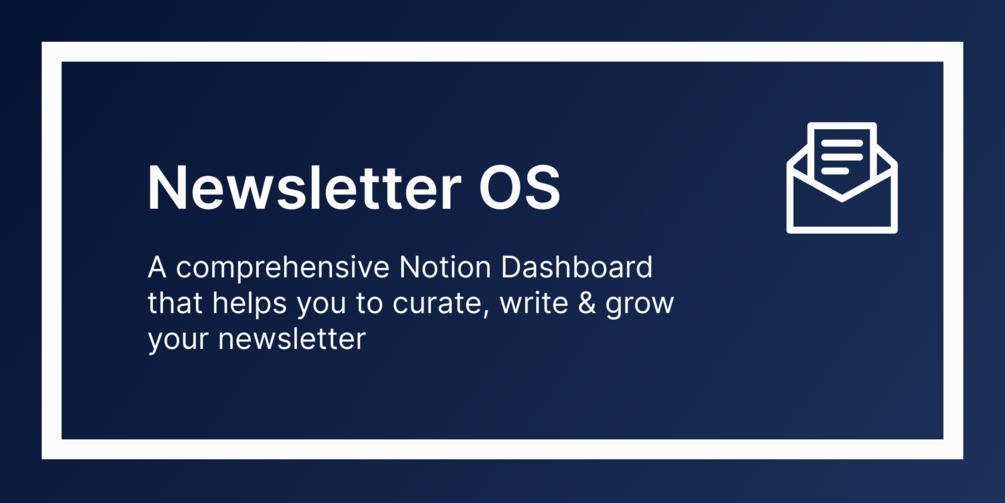 I already shared Newsletter OS in last weeks issue of Creativerly, but since I received an great personal discount only for Creativerly readers, I thought I should share it again with you.
If you are a newsletter creator yourself, Newsletter OS by Janel (who is writing and curating BrainPint) is the one and only product you need to boost your productivity and workflow. Newsletter OS is a super useful Notion Dashboard that will help you to curate, write, and grow your newsletter. Why do I love this so much? Well, in the first place I always love to see when Creators help out creators by launching such useful products. On top of that, Janel put 150+ hours into this resource, she is using it herself obviously, and it helped her grow her newsletter BrainPint to over 1000 subscribers within 6 months, crazy growth, but if you create awesome content consistently just like Janel does, you will build an audience! Here is what you will get with Newsletter OS: 120+ Tools To Help You Write & Grow Your Newsletter, Growth & Distribution Tips, 20+ Ideas on how to Monetize, and a lot more.
If you are already  operating a newsletter as a side-hustle and you are already using Notion  for it, but you feel stuck within Notion, Newsletter OS will give you a  super structured Dashboard, so you can organize everything from writing  to curating and monetization with ease. To summarize, if you are  looking for the last part of your workflow, which will boost your  productivity, Newsletter OS is everything you need.
Usually, Newsletter OS will cost you $49 (which is already a great price and a great investment) but Janel was so kind to provide all Creativerly readers with a special discount. Just use the code "creativerly" at checkout which will give you $7 off  your purchase. You can also use this link which will take you directly to Newsletter OS with the discount already applied. Do not miss out on  this great offer.
---
Mental Wealth
➢ The Power of Being Fearless and Unattached – "Fear is the creative's worst enemy, which is why it comes up in a lot of our discussions here at Design.org. We've talked about insecurity and fear, reframing your fears, childhood fears, and how fear only exists in the mind—and that's only the beginning. But today, I want to talk about fear from a slightly different angle. Specifically, I want to talk about the power of being fearless and unattached. Fearlessness is something that most people are familiar with (or at  least, they're familiar with the concept). Being fearless doesn't mean  having no fear at all. Rather, it means not allowing your fears to get  the best of you. When you're fearless, your fears don't hold you back.  You act, despite being afraid. You push through the fear, motivated by  something you believe is more important than the fear."
➢ Has this year's icon design trend gone too far? – "A number of big brands have recently subjected their logos and icons to controversial makeovers (we're looking at you Google). With most recent redesigns adopting the flat design trend, you'd expect things to look a little, well, flat. But, according to one designer, brands are now beginning to face a very different problem. Apparently, the problem lies in the cognitive load facing users when looking at the apps laid out next to each other in situ. With oh-so-similar rainbow-fueled colour palettes and wacky uses of shape, are icons in danger of becoming too much to process? See the tweet below, and compare with our pick of the iOS app icon designs."
➢ The power of unfinished – "Reaching the last page of a long and difficult book is a blissful moment. It's when we get a sense of pride and fulfillment. Whether it's announcing a product, wrapping up the design of a project, or hitting the publish button. These are all moments of closure, mental milestones where we end something we have done, to create space for something that's yet to come. Most of us struggle to finish something, because most of us don't dare to start in the first place.
We often dread, fear, and feel downright ashamed for unfinished work. It's not surprising that most of us don't start. Starting is hard because we see the herculean amount of work it takes to finish. It's more comfortable to feed our ego based on fictions and tales of future success, instead of getting our hands dirty and being confronted with our own shortcomings. Once we start, the eerie feeling of reality kicks in."
➢ You Are Not Late – "Can you imagine how awesome it would have been to be an entrepreneur in 1985 when almost any dot com name you wanted was available? All words; short ones, cool ones. All you had to do was ask for the one you wanted. It didn't even cost anything to claim. This grand opportunity was true for years. In 1994 a Wired writer noticed that mcdonalds.com was still unclaimed, so with our encouragement he registered it, and then tried to give it to McDonalds, but their cluelessness about the internet was so hilarious it became a Wired story. Shortly before that I noticed that abc.com was not claimed so when I gave a consulting presentation to the top-floor ABC executives about the future of digital I told them that they should get their smartest geek down in the basement to register their own domain name. They didn't."
---
Last Week Quick Bits
---
Twitter thoughts
---
Disclaimer: My posts may contain affiliate links. If you buy something through one of those links you won't pay a penny more, but I'll get a small commission, which supports this blog and also my side-projects. So consider buying something through my links. Thank you!
---