Newsletter
The project management tool for agile teams & Your computer isn't yours
In this week's issue of Creativerly: The collaborative whiteboard for teams, how to focus on one thing at a time, A magical new website builder made for Mac, and a lot more.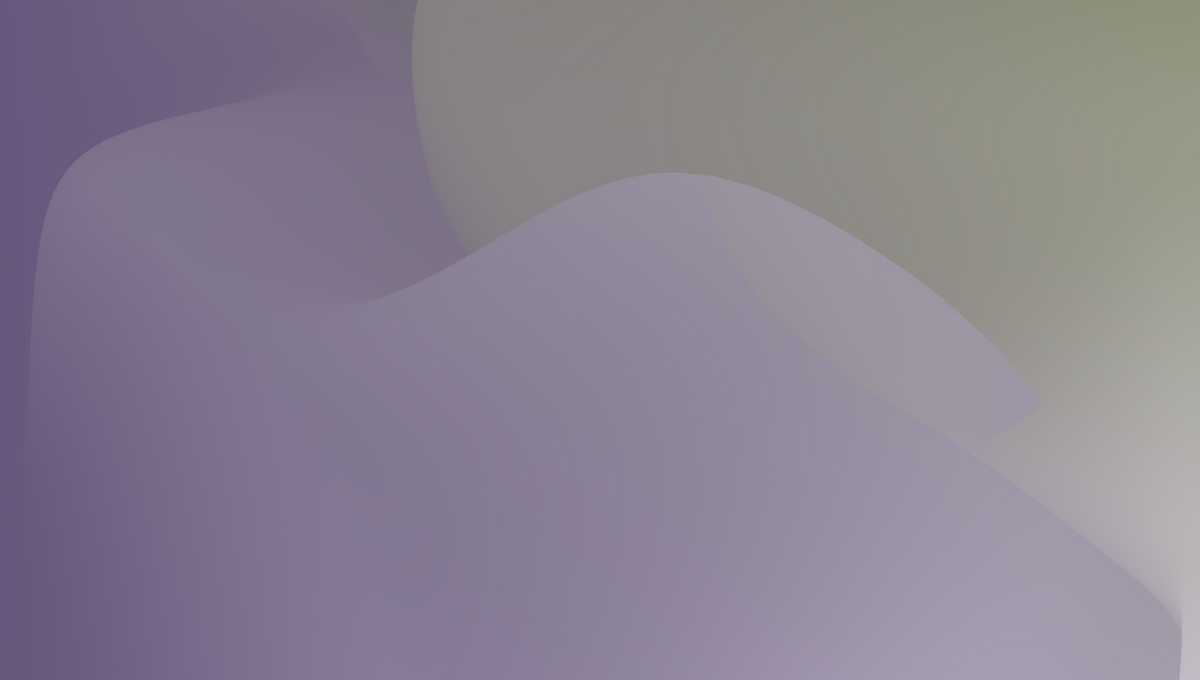 You are reading Creativerly, the weekly digest about creativity and productivity-boosting tools and resources, combined with useful insight, articles, and learnings from the fields of design and tech. The newsletter built for the creative community.
---
Hey and welcome to issue 92 👋
Writing and curating Creativerly every single week takes time and also some kind of project management. Over the years I tried many different tools and created a workflow stack, which changes from time to time, because on the one hand I like to try out new tools, and on the other hand I sometimes find tools which simply fit better into my workflow or are more focused on user privacy than others.
Since I started writing this newsletter I got asked by quite a lot of subscribers what tools I personally use, and how I operate my weekly newsletter. Therefore, I decided to write a blog post about all the tools I use on a daily basis to structure all my projects, my notes, and my tasks. The blog post is done and edited and will be available once I finally made the switch to my new Ghost publication. Quick update on that: Together with the awesome Ghost support I finally managed to get the newsletter up and running, which was quite a hassle. I only need to set up some pages and other stuff regarding GDPR. Once that is done, I will move Creativerly to Ghost, I am super excited about that.
If you can not wait to read the blog post and get insights about my Workflow stack here is a quick rundown of the tools I use on a daily basis. For quickly jotting down tasks and todo's I use Todoist as my task manager, Workflowy (as most of you might already know) is my favorite note-taking and outlining tool, iA Writer is my favorite writing tool which lets me focus 100% on writing, and currently, I am testing Inkdrop as my project management tool. You will get to read all of the rest, insights on how I use the tools, how I operate my weekly newsletter, and more in my upcoming blog post. You will be the first to get informed when it is available.
Let me know what is your favorite productivity tool at the moment! All you need to do is just reply to this email, I am curious to read about your workflow stack.
If you have recommendations or feedback, drop me an email or a tweet. For now, enjoy the newsletter!  🥰
---
Apps, Software, Tools
When we talk about traditional project management we mean to define a target, aim at it, launch, and hope, that the target does not move. Agile project management, on the other hand, defines a vision, you do not focus on one target, instead, you start working in broad directions, you learn and adapt to conditions, and home in on the target incrementally. Well, there is no right or wrong when it comes down to those two project management techniques. Everyone and every team need to find out what suits them best. But I am thankful for tools like Taiga, that makes it easy to implement agile project management into the workflow of your team. With Taiga, you can boost your productivity by helping you get organized, communicate effectively, stay on track, start easy, and evolve. What is also great about it, you do not have to worry about your data. Why? Because Taiga is an open-source project, that gets developed in the open and with the complicity of a vibrant international community. There are already quite a few tools supporting agile project management, with Asana being the corporate giant. But if you are feeling overwhelmed by Asana, and want to support open-source software, then do not look any further then Taiga.
I was already incredible impressed when I found out about Universe for the first time, since it is crazy to think about the fact, that you can create a fully functional website from the palm of your hand. But now, with the release of MacOS Big Sur, Universe brings their intuitive website builder and awesome experience to Macs. Universe is the first app that lets you make websites right from your phone so you can manage your business from wherever you are. With their newest update, you will also be able to use Universe's complete toolkit of building blocks right on your Mac. But with Universe's drag and drop builder you are not only able to build websites in minutes, you can also set up a shop and start selling in just a few seconds. Sell products and manage your inventory with simple tools that work right out of the box. Get your business off the ground, start selling online, and share it with the world.
I would guess that nearly everyone already needed to create a survey in his or her life, regardless if it was for work, school/university, or anything else. On top of that, I would also guess that most of us used Google Surveys, just because of the simple fact that it is free. But why is it free, when so many people use it every single day? Well, because Google makes enough money with all the data they are able to gather, once someone is using one of their products. So, did you ever think about a survey tool, which actually respects its user's privacy and collects data only with an end-to-end encryption? Let me tell you, Blocksurvey is the tool you were looking for. Blocksurvey guarantees end–to–end encryption to your responses, that only you can access. Your data is yours, you own it. For data providers, Blocksurvey guarantees that when you share your answers online, you're not sharing your identity too. Great tool, with a great privacy-first approach.
There are certain types of people who love to work in a more visualized environment. People who like to draw and outline a project on a canvas or whiteboard. There are several tools that support those kinds of workflows, giving users the possibility to work on a canvas and place notes, images, videos, to-do lists, etc. on that canvas. Milanote, for example, gives the user a blank canvas, with different boards the user can build and visualize a workspace consisting of different cards with different content. BeeCanvas claims to be the ultimate visualizer - the whiteboard collaboration platform. If you like to collaborate with your team visually on an online whiteboard, BeeCanvas might be worth checking out. Collaborate, express, convey, and influence using BeeCanvas. With BeeCanvas you can share your ideas on a single page, clearly and simply, even if you are not a designer. Visualization is incredibly powerful in conveying our ideas more clearly than ever before. Think, articulate, and collaborate visually. Visual collaboration is the body language of digital collaboration; going beyond language, custom, and context.
---
Useful Resource
First things first, this resource is only interesting to you if you are a Mac User, if something like this also exists for Windows users, let me know so I can feature it too. There quite a few Mac App bundles out there. Most of us already been in that situation, where we bought a whole bundle, just because of one app. If you ever wanted to create your own Mac App Bundle, I am happy to tell you, Bundlehunt is exactly that. Just get the apps you need, and nothing else. You create your own bundle and just pay for the apps you actually need. Unlock the bundle to get access to tremendous discounts for your dream apps starting at $1.5. Here are some of my personal highlights you will find on Bundlehunt, with some crazy discounts: BetterZip, Tumult Hype, Mosaic Pro, MateTranslate, and a lot more. Head over to Bundlehunt, create your own bundle full of super helpful Mac Apps, and only pay for the apps you actually need.
---
Mental Wealth
➢ Your Computer Isn't Yours – "It's here. It happened. Did you notice? I'm speaking, of course, of the world that Richard Stallman predicted in 1997. The one Cory Doctorow also warned us about. On modern versions of macOS, you simply can't power on your computer, launch a text editor or eBook reader, and write or read, without a log of your activity being transmitted and stored. It turns out that in the current version of the macOS, the OS sends to Apple a hash (unique identifier) of each and every program you run, when you run it. Lots of people didn't realize this, because it's silent and invisible and it fails instantly and gracefully when you're offline, but today the server got really slow and it didn't hit the fail-fast code path, and everyone's apps failed to open if they were connected to the internet. Because it does this using the internet, the server sees your IP, of course, and knows what time the request came in. An IP address allows for coarse, city-level and ISP-level geolocation, and allows for a table that has the following headings."
➢ Single-tasking: How to focus on one thing at a time, get more done, and feel less stressed – "When was the last time you gave 100% of your attention to, well, anything? Even now as I'm 'focusing' on writing, I have 9 open browser tabs, 2 random note docs, and a desktop filled with files, folders, and documents competing for my attention. All this despite the fact I'm trying to practice 'single-tasking'—aka doing one thing at a time. It's human nature to try and do multiple things at once. And as expectations rise and deadlines get tighter, multitasking seems like our only option. But here's the problem: Multitasking is a myth. What feels like doing multiple tasks at a time is actually our brain frantically switching back and forth. And each of those switches takes a toll with researchers saying you lose 20% of your overall productivity for each task you try to take on at once! On the other hand, single-tasking is proven to help you get tasks done quicker and at a higher quality than trying to do multiple things at once."
➢ Don't Blame Social Media. Blame Capitalism. – "Facebook and Google are collecting vast troves of data on us and using that information not only to sell us ads, but to addict us to their platforms, separate us from our friends and family, and fill our minds with damaging conspiracy theories. At least that's what a new documentary wants us to believe. The Social Dilemma was released on Netflix on September 9 and immediately rocketed into its top ten list. The film interviews people who used to work at the big tech companies and have now seen the light, along with researchers in other fields who back the idea that "surveillance capitalism" is an existential threat to our societies. Yet this techno-deterministic narrative vastly inflates the capabilities of data capture and algorithms, and, in so doing, blames a whole range of problems on technology that have their root in more fundamental social and economic conditions of modern society. It is important to understand what effects these technologies are having on us, both personally and collectively, but failing to recognize the longer history of these problems and the broader structures that contribute to them will lead us to solutions that don't actually get to the root causes."
➢ Building products – Things I wish I knew earlier when I started building products. – "It's not a step by step guide but rather an attempt to synthesize my thinking about what it really matters to build great products. I've been building products for the last 12 years. On this journey, I have been fortunate to have the opportunity to wear a lot of different hats in the making of a digital product.  I've worked as Interface designer, Front-end developer, UX Designer, Product Designer and lastly, as a Product Manager. All along the way, I've always had a close relationship with engineers, learning everything I could about development and understanding all the effort and creativity necessary to bring products to life. To keep this valuable for a wider audience and range of professionals, I've tried to extract the essence of I believe to be essential to keep in mind when building products."
---
Last Week Quick Bits
---
Twitter thoughts
---
Till next time! 👋

Support: You have a friend who is looking for inspiration, news about design, and useful tools and apps? Forward this newsletter to a friend or simply share this issue and show some support. You can also show some love by simply clicking the button down below and keep this newsletter a sustainable side-project by buying me a coffee. ☕️ 🥰
Disclaimer: My posts may contain affiliate links. If you buy something through one of those links you won't pay a penny more, but I'll get a small commission, which supports this blog and also my side-projects. So consider buying something through my links. Thank you!
---