Newsletter
The self-care app for entrepreneurial people & Making my calendar work for me
In this week's issue of Creativerly: iA Writer 6, Create content with ease, don't manage your to-dos, get them done, and a lot more.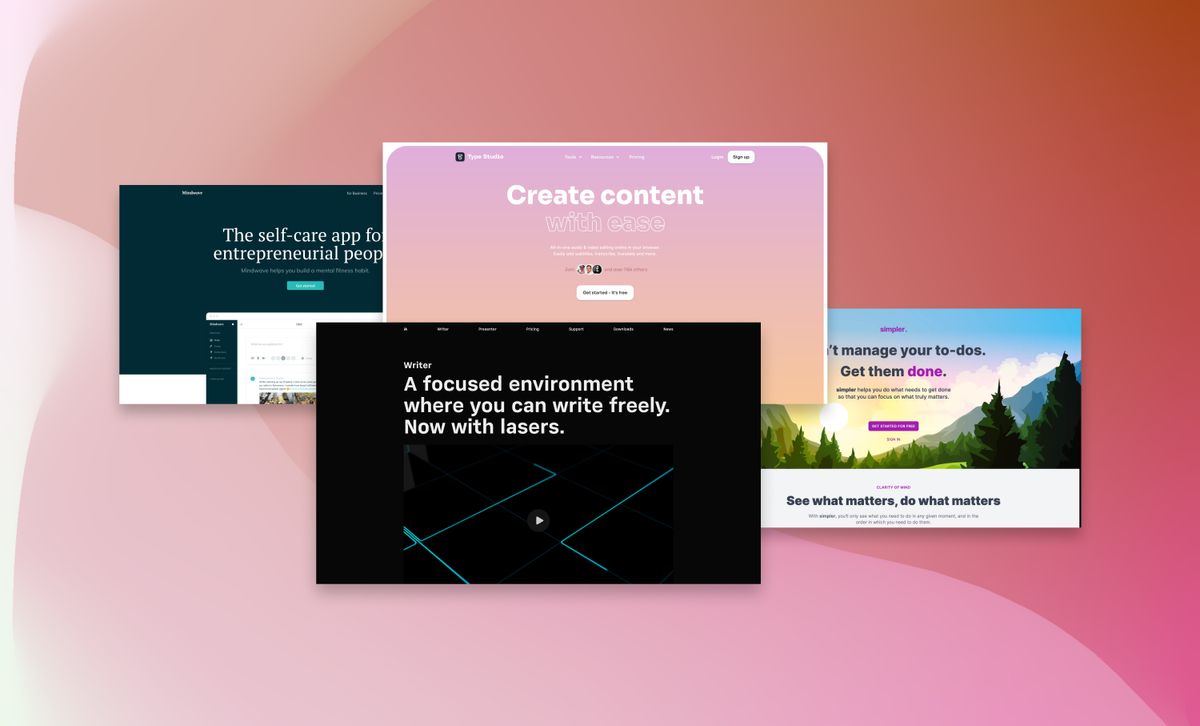 You are reading Creativerly, the weekly digest about creativity and productivity-boosting tools and resources, combined with useful insights, articles, and findings from the fields of design and tech. The newsletter built for the creative community.
---
Hey and welcome to issue 174 👋
Over the course of the summer months, I always experience some kind of silly season with Creativerly. People are on holidays, spending more time outside instead of in front of their computers or smartphones. And I realise that. In summer, the open-rate of Creativerly and the engagement of my readers usually drops, not much but enough to realise it. There are also not that many companies who get in contact with me regarding Creativerly's advertising options. It feels like everything moves a little bit slower. I embrace that time, and I am fine with the fact that not that many people are reading Creativerly over the course of three months as usually. Because I am doing the same time. During summer, I spend way less time in front of my computer, iPad, or smartphone, because I just go outside and enjoy the great weather with family and friends.
On top of that, this time of the year gives me the possibility to reflect on the last couple of months, take a look at the things that have worked out for Creativerly and the ones that did not went like planned. I get the chance to experiment with new content formats, and embrace my creativity. Slowing down is fun. And the summer months always reminds me to do so.
Therefore, enjoy your time, and enjoy reading this issue of Creativerly.
---
Apps, Software, Tools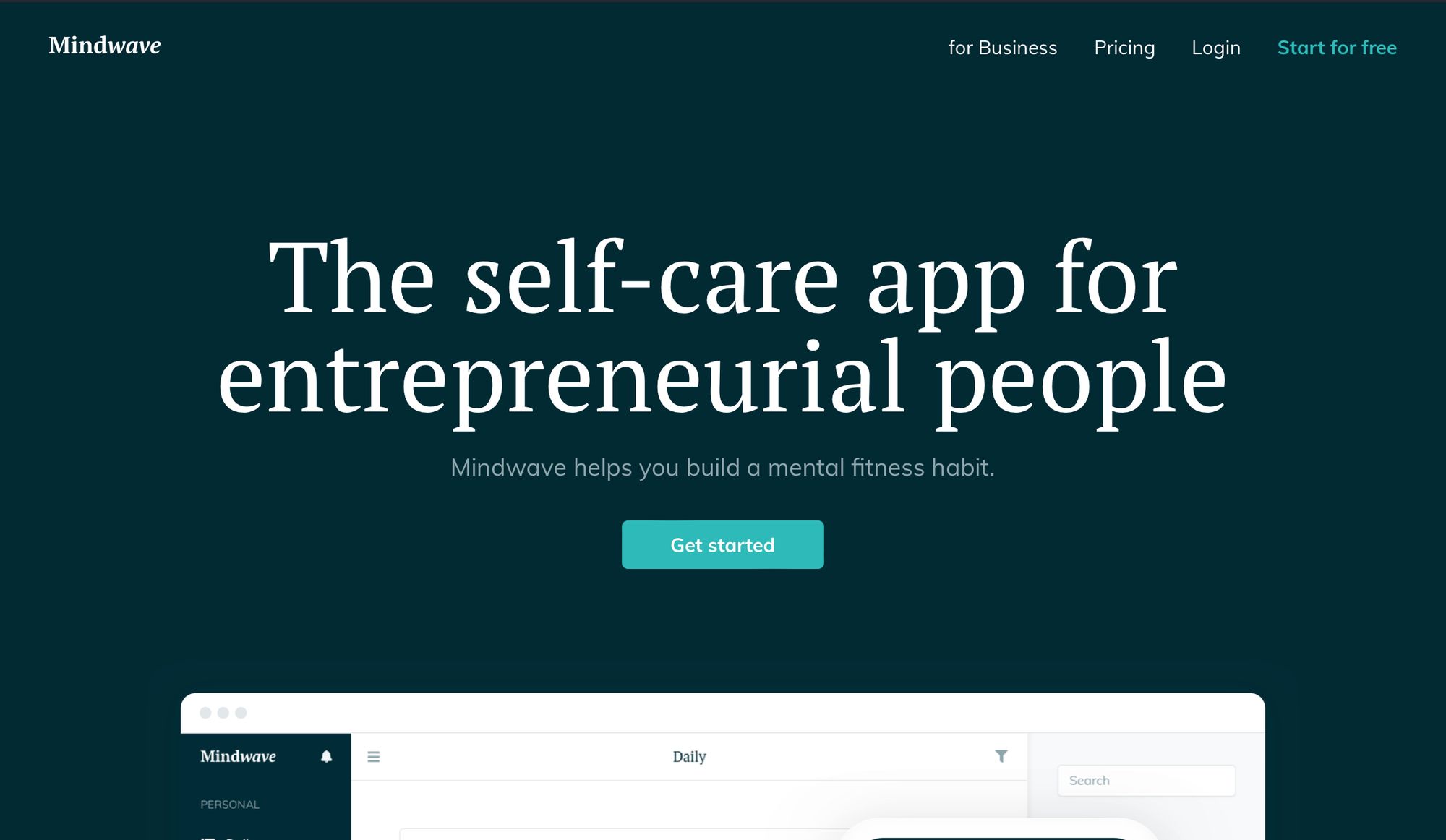 Mental Health, Self-Care, Resilience, and Reflection through Journaling are all terms that have been shaped by some of the most successful folks across the globe. It is important to focus on ourselves, take care of our minds and thoughts, and create a mental fitness habit, but in addition to that, we should not forget to not overstrain on these topics.
Mindwave is a dedicated self-care app for entrepreneurial people, as it helps you create and build a mental fitness habit. With Mindwave you get access to your dedicated journal to create a writing habit to stay aware about your work and life habits. Within the journal you can log ideas, feelings, and thoughts in private, encrypted logs. No one besides you has access to these logs and your journal. I have been practicing bullet journaling for multiple years, and I used pen and paper for it. As digital tools are getting more and more powerful, giving us access to features to build up a knowledge base of the notes, ideas, feelings, and thoughts we jot down daily, I made the switch. But once you start journaling every single day, you will immediately see and experience the benefits of it. Daily journaling about your work and life leads to more happiness and healthiness, more clarity regarding your feelings and thoughts, and you stay in charge regarding managing your stress and anxiety. With Mindwave you have a perfect companion to start your daily journaling journey.
Journaling not only helps you personally, but it also benefits your colleagues, your team, and ultimately your whole company. Therefore, Mindwave lets you create unlimited private, shared, and team journals, so you can invite your co-founder, coach, accountability buddy, or your friends. For people who do not know how to start their journaling journey, Mindwave gives you access to templates and reports, which support you with your reflections, notes, and north stars. If you want to learn from your past, if you want to be more happy and mindful, and if you want to focus on improving your future, Mindwave is a great tool to do so.
Mindwave is available for iOS, macOS, and Android. It will cost you $9 per month with a 7-day trial, or $60 every year with 14-day trial. Both plans include all functionalities, methods, and templates, setup and chat support, product updates and improvements, unlimited cloud storage, and fixed prices.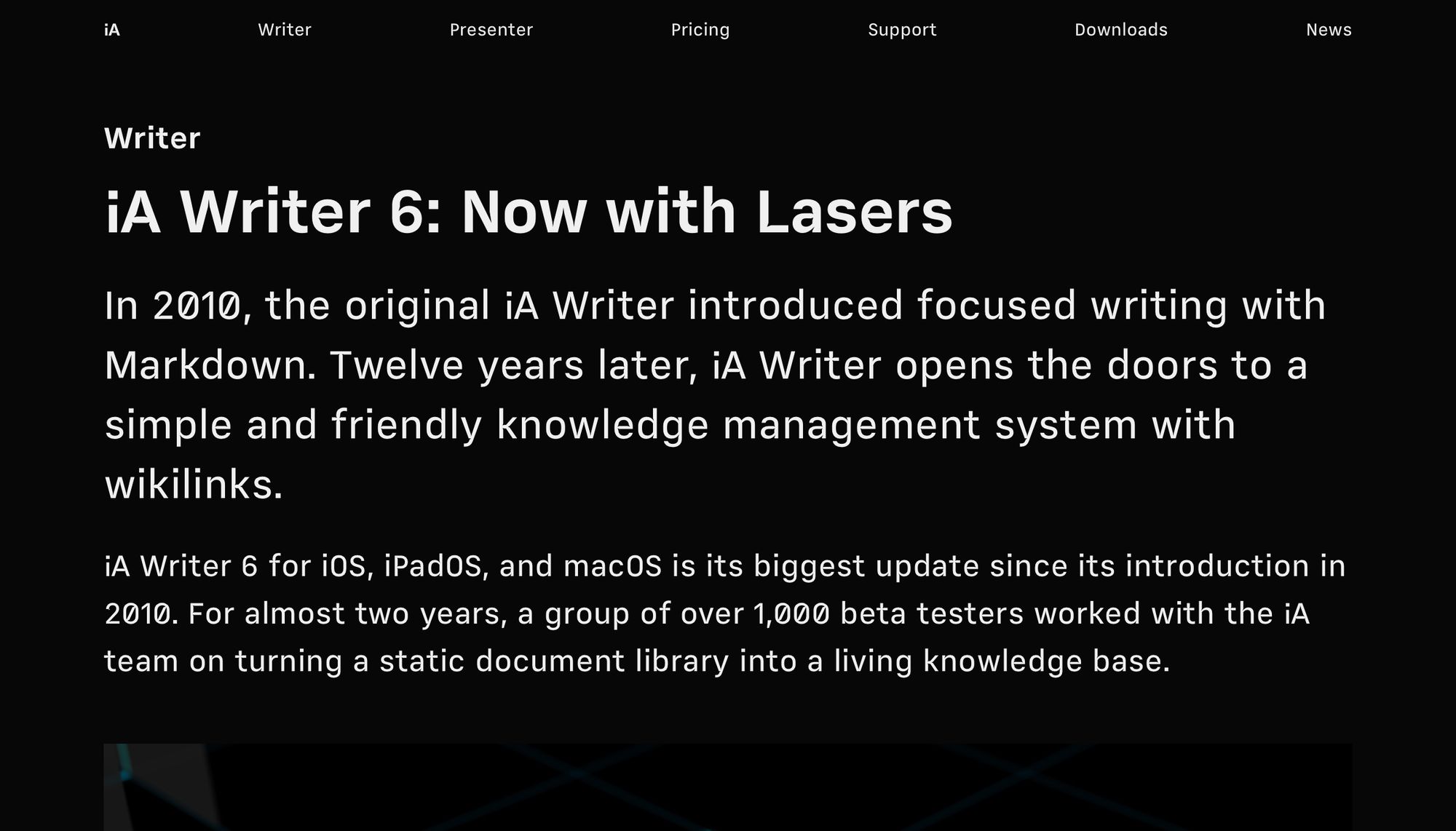 Writing is an incredible creative process. Therefore, you need an environment that gives you the possibility to go from idea to outline, draft, and final product, i.e. a blog post, essay, short post, etc. While most note-taking and PKM tool nowadays deliver such an environment, there is no doubt that iA Writer is one of the most beautiful and distraction-free writing apps. With iA Writer 6, the team releases the biggest update sind 2010.
For almost two years, the team behind iA Writer worked together with a group of 1,000 beta testers, to bring PKM functionalities to iA Writer and turn a static document library into a living knowledge base. Most serious note-takers and PKM enthusiasts heavily rely on the wikilinks or backlinking functionality in nowadays note-taking tools. With iA Writer 6 you are no able to use wikilinks and add everything you read and write to a body of ideas that live and grow. With the newest version of iA Writer, you not only have a beautiful, minimal, and distraction-free writing interface, but you also get the possibility to connect your thoughts and learnings, make them easily findable and thus build a living web of articles, notes, research, and ideas, straight within your favorite writing app.
By combining the simplicity of markdown with the power of wikilinks, iA Writer is now capable of creating a wiki or knowledge base. Creating such wikilinks is incredible easy. Just type two squared brackets, insert the file you would like to connect and link, and you are done. The editor of iA Writer automatically inserts the closing brackets, which means creating wikilinks will not break your writing flow. On top of that, it will also autocomplete suggests from files from your library as you type. You can open any linked file with command-click, command-return, or laser arrow in the keyboard bar on iOS and iPadOS. What is also incredible convenient is the fact, that iA Writer automatically create a file if you created a wikilink to a file that has not already existed.
Reading through this post, you will realise that I always used the term wikilinks, that is an important fact, because wikilinks are not backlinks. With iA Writer 6 you can use wikilinks to connect your files and link to different ones, but there will be no backlinking functionality as tools like Obsidian, Logseq, or Roam are using it. The team behind iA Writer is aware of that, as the backlink feature has been highly requested by their beta users. Therefore, this feature is already on the roadmap. But it is important to note, that iA Writer does not compete with feature-rich knowledge management apps, like the ones I have just mentioned. The goal and focus of iA Writer remains on the simplicity, focus, and joy of writing.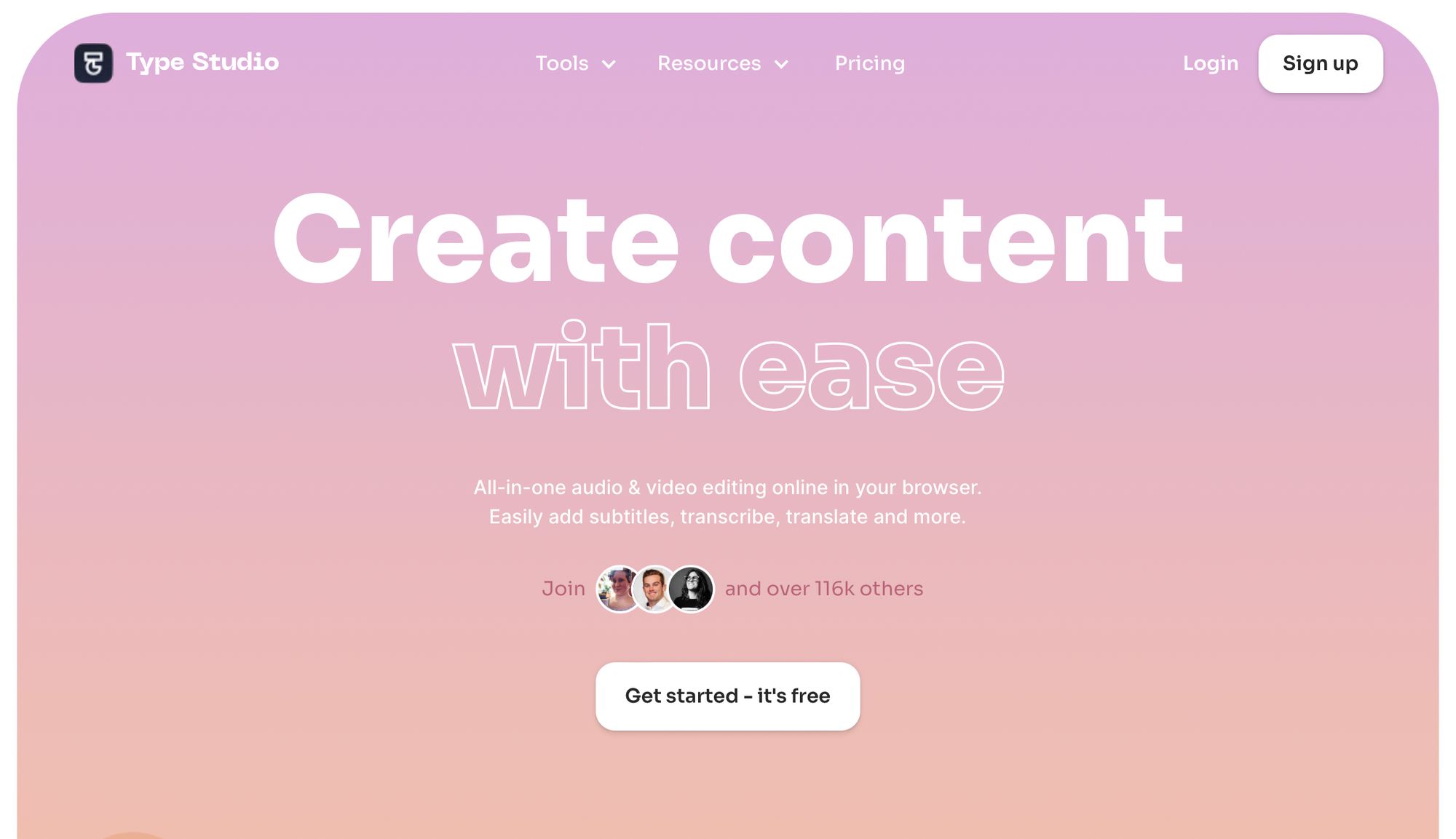 Type Studio is an all-in-one audio and video editing tool, that sits and works right within your browser. It lets you create content with ease.
With Type Studio you get access to a powerful production studio. No matter if you want to edit and grow your podcast, create online courses, or repurpose your content for social media, Type Studio got you covered. First of all, Type Studio lets you transcribe video to text automatically. Transcribing a video can be a time-consuming task. Type Studio wants to give you the right tools to automatically transcribe your media with professional accuracy. But that's not it. Type Studio gives you many different transcription formats, over 30 different languages you can transcribe to, and high accuracy with cutting-edge technology.
On top of that, Type Studio features AI-generated subtitles, that you can automatically add to your videos, straight within your browser. Adding subtitles to your videos can bring you benefits, like reach and engagement, searchable video since search engines will actually understand your content, and it will increase accessibility, as you make your content accessible to those who are deaf or hard of hearing. Once you have added Subtitles to your video, Type Studio lets you customize them to make some adjustments where needed. As mentioned earlier, Type Studio is a full-fledged online video editor. There is no longer the need to download additional software to cut, crop, trim, or translate your videos with ease. Type Studio features all the basic editing functions, presented in an easy and sufficient way.
When you are editing and processing your audio and video with Type Studio, you can always be sure to work with speed and great performance, since Type Studio is powered by cloud rendering. In addition to that, Type Studio features an editing workflow, which you probably have not yet experienced. To make your editing process much easier, Type Studio transcribes your video into written text. After that, you are able to edit your video by just editing the text. Type Studio itself claims that the combination of online editing and text-based makes it the easiest and fastest way to edit your videos.
You can use Type Studio for free for up to 10 min per month, edit video up to 10 min long, 1GB of storage, 1 seat, and the Type Studio branding. The Starter Plan will cost you $12 per month for up to 5h per month, edit videos up to 30 minutes long, 1 seat, 50GB of storage, export subtitles, and no watermark. The Pro Plan for $20 per month gives you 10h per month, editing videos up to 2 hours long, 100GB of storage, and subtitle translation. If you want to get your team involved and collaborate within Type Studio, then there is also a Team Plan for $36 per month.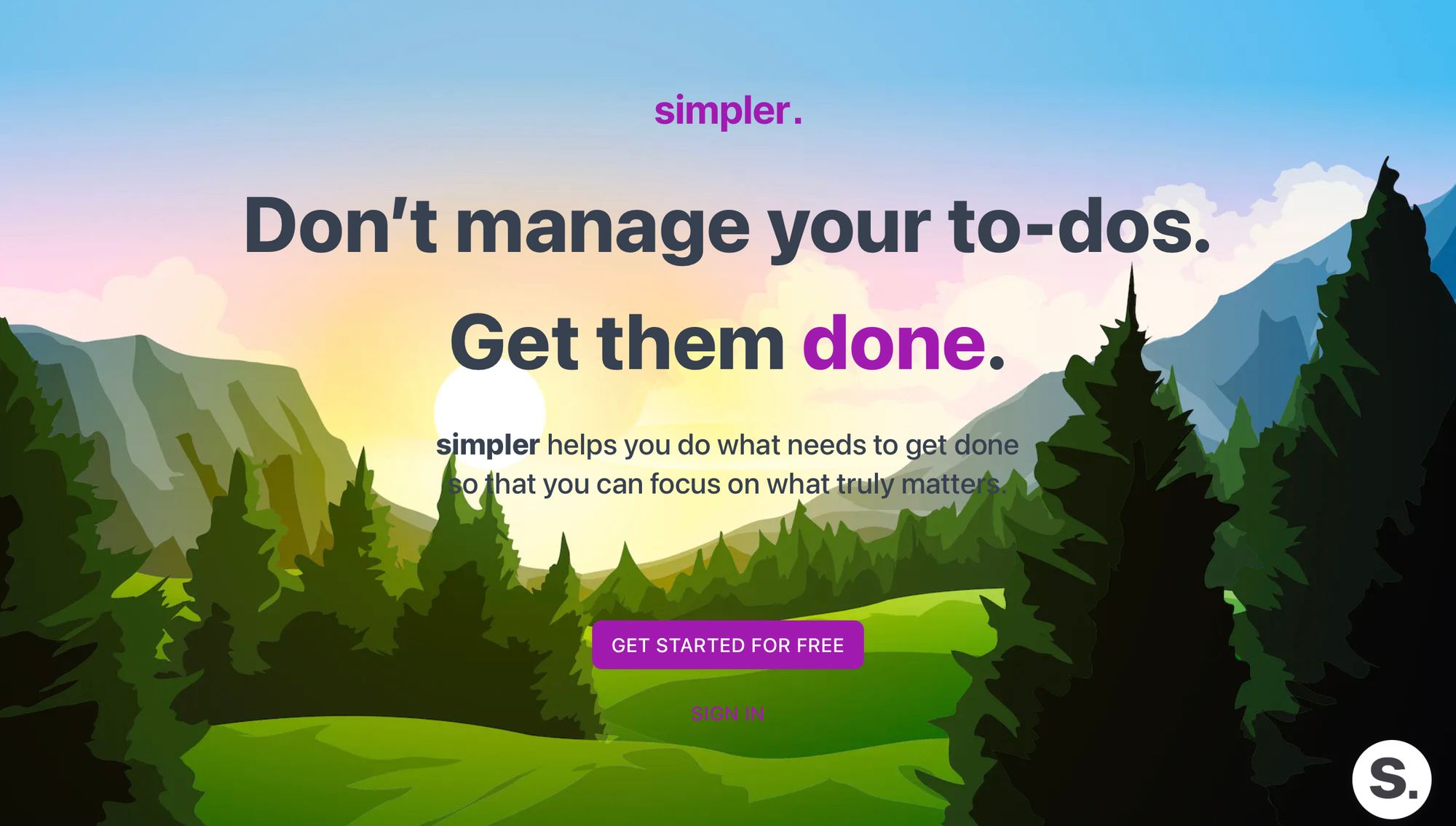 Keeping track of your tasks and to-dos can be a time-consuming task. There are loads of different task management tools out there. Most of them are incredible feature-rich which can lead to the fact that you will get overwhelmed with your to-dos at some point.
Simple wants to prevent that. Simpler wants to help you stop managing your to-dos and instead just getting them done. If you are struggling to focus on what truly matters, maybe give simpler a try. Simpler features a clear and structured interface, so you only see what you need to do in any given moment, and in the order which you need to do them. This prevents you from getting overwhelmed with all the open tasks that are filling up your backlog. Only focus on the important tasks, which need to be tackled on next.
When using a task management tool, you need to decide which to-dos are relevant to you, and which are not. If you can not tackle on a task until you have finished and completed another one, why would you keep it within your list? Simpler has a dedicated feature to take care of that, and it is called Focus Mode. Within Focus Mode, simpler makes sure you only see what you need to do right now. Since lists are not for everyone, simpler gives you also the possibility to create cards, so you can flip through them until you find something to do that excites and energizes you.
No matter if you want to sort, categories, filter, or prioritize your tasks, simple makes it easy for you to get an overview of your most important tasks, without overwhelming you too many details, as some other tools do it. With simpler you can even create shared to-do lists, so you can work together with your friends, family, or colleagues. Shared lists within simpler have all the same benefits of private lists. You can start using simpler for free including basic features like 20 to-dos per month, 8 categories, chrome extension, and an iOS app which is currently in the works. For $14.95 you can upgrade to simpler's lifetime ownership, including unlimited to-dos, unlimited categories, free lifetime upgrades, and unconditional money-back guarantee.
---
Mental Wealth
➢ On Creativity: My modest guide to being more creative – ""Creativity is a gift I accept." This is one of my daily affirmations that I adopted after doing the Artist's Way. In that spirit, I'm always trying to strengthen my creativity (it is a skill that can be practiced). Here are some tips and tricks that have helped me over the years. I cobbled these together from personal experience and reading many books on the topic (skip to the end if you want some recommended reading). Tweet-sized summary: Generate lots of options. Refine the best ones until you have something you like."
➢ Silicon Valley's Horrible Bosses – "On Friday, Coinbase CEO Brian Armstrong tweeted through a crisis in his workplace. He was reacting to an anonymous petition, supposedly from Coinbase employees, asking for a vote of no confidence and removal of the cryptocurrency exchange's chief operating officer, chief product officer, and chief people officer. The petition accused those three leaders of "executing plans and ideas that have led to questionable results and negative value" and laid out eight examples of their bad decision making."
➢ Making my calendar work for me – "When I first started managing, I expected that I'd magically have more time since I could delegate important problems to people on my team. But team support takes more time than I had anticipated, with recruiting, weekly 1:1s, debugging team issues, performance reviews — and that's before even talking about the product. For a while I was totally reactive.  I accepted any meetings I got invited to, and said yes to every 1:1 request. Each 1:1 was interesting and useful, but I spent so much time in 1:1s or broad discussions that I didn't have time for my goals."
➢ High agency: how to feel more in control in your life and work – "Personal agency, or self-agency, describes the experiences we have when we set goals for ourselves and take action to achieve them. People with high agency feel a sense of control over their lives, and they can make decisions about what they want or need and act to meet those needs. On the other hand, people with low agency may feel like something outside their control, such as luck or fate, is shaping their path. If someone has low agency, they may feel powerless to change the direction of their lives. And powerlessness is a very uncomfortable feeling for most of us."
---
Appendix
➢ ICYMI
For those of you that are new here, I created a database that currently gets filled with every single tool, software, resource, and article I have shared within Creativerly. I updated the database over the last few days with some new entries, so make sure to check it out. This is a subscriber-only feature, so all you have to do is log into your account and head over to Creativerly's database.
---
Twitter thoughts
---
👋
Till next time!
‌‌‌‌
Support:
Do you have a friend who is looking for inspiration, news about design, and useful tools and apps? Forward this newsletter to a friend or simply share this issue and show some support. You can also show some love by simply clicking the button down below and keep this newsletter a sustainable side-project by
buying me a coffee
. ☕️ 🥰
---
Some of the links in my newsletter and my blog posts are affiliate links. Those links are marked by an asterisk "*". If you buy something through the link, the product will not cost you anything more, but I will receive a small commission which not only supports Creativerly and my work but also helps me to keep this publication a sustainable side-project.