Newsletter
The self-consistency fallacy & Linktree acquires Bento
Apollo shutting down on June 30th, a powerful yet simple and basic video editor, Slite's AI Knowledge Base Vision, Vivaldi coming to iOS, and a lot more in this week's issue of Creativerly.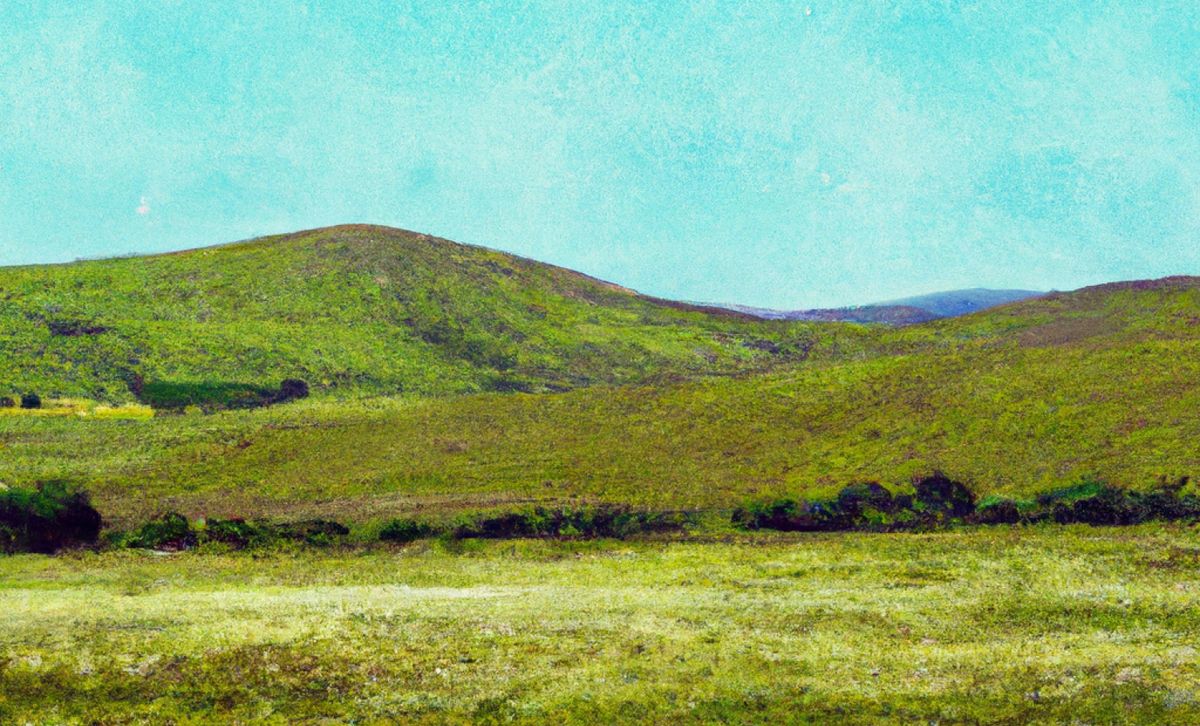 My name is Philipp and you are reading Creativerly, the weekly digest about creativity and productivity-boosting tools and resources, combined with useful insights, articles, and findings from the fields of design and tech. The newsletter built for the creative community._
This issue of Creativerly is brought to you by
Fathom Analytics
, the cookie-free, GDPR-compliant, and privacy-focused website analytics tool. Try it now for free for 7 days, and save $10 on your first invoice.
---
Hey and welcome to Creativerly 225 👋
Within just a few months two of my favourite apps, Tweetbot by Tapbots and Apollo by Christian Selig, had to shut down because of companies and leaders who literally do not care about their users and developers of third-party clients who brought such an incredible value to their platforms. Earlier this year, Twitter announced that it will shut down the API that allowed developers of third-party clients to access the content of the social media platform and display it in beautiful apps that gave power-users more features to enjoy reading and browsing through the content. What stood out was the fact that Twitter decided to cut off any kind of communication, which means developers were unsure about what exactly was going on. Shortly after, Twitter announced its new API pricing, which basically put any developer of third-party clients out of business.
As a result, loads of users left Twitter, since there was no longer a reason to spend time on the platform without the ability to access it through a third-party client. There were loads of features within the official Twitter mobile app that were either heavily inspired or directly copied from third-party clients. Those third-party clients Twitter killed made Twitter to what it was before Elon Musk took over. The Twitter experience most of us knew and loved was heavily inspired by alternative apps. It even was a third-party client, called Twitterrific, which inspired Twitter regarding its bird logo. After Twitter killed all the third-party clients, there were several reports that user reach, engagement, and user numbers, in general, dropped drastically.
We can all agree on the fact, that other social networks which also have a solid developer community building third-party clients, would learn from the Twitter situation and do their best to prevent something similar. It seems like, Reddit and its CEO, Steve Huffman, observed the situation at Twitter, and still decided to do the same, but make it even worse. Last week, Christian Selig, the developer of Apollo, which is probably the most popular Reddit client, announced that he will shut down the app on June 30th, based on Reddit's recently announced API changes that would have added $1.2m to Christian's bill every single month.
In a long-form Reddit post, Christian told the whole story which also includes false accusations and lies spread by Steve Huffman and Reddit. Take your time to read through the whole post to understand what has been going on recently at Reddit. It is devastating to see how Christian, but also other developers got treated by Reddit. If you take part in the discussions, please do not be the person saying "Yeah, but you just do not build up a business on someone's else API". That is incredibly narrow-minded since if you have a healthy business relationship, which both Twitter third-party client developers, as well as Reddit third-party client developers, reported to have had, you do your best to keep this kind of relationship. But in both situations, the developers got treated the worst at Twitter and at Reddit.
It is incredibly sad to see Apollo go. For me, this means I turn my back on Reddit, just like I did turn my back on Twitter. Without Apollo, I lose my window to Reddit and the whole experience. The official Reddit apps are probably the biggest downgrade in user experience. At the same time, I do not want to support Reddit's behaviour towards developers by keep on using the platform.

This needs to stop.
---
Apps, Software, Tools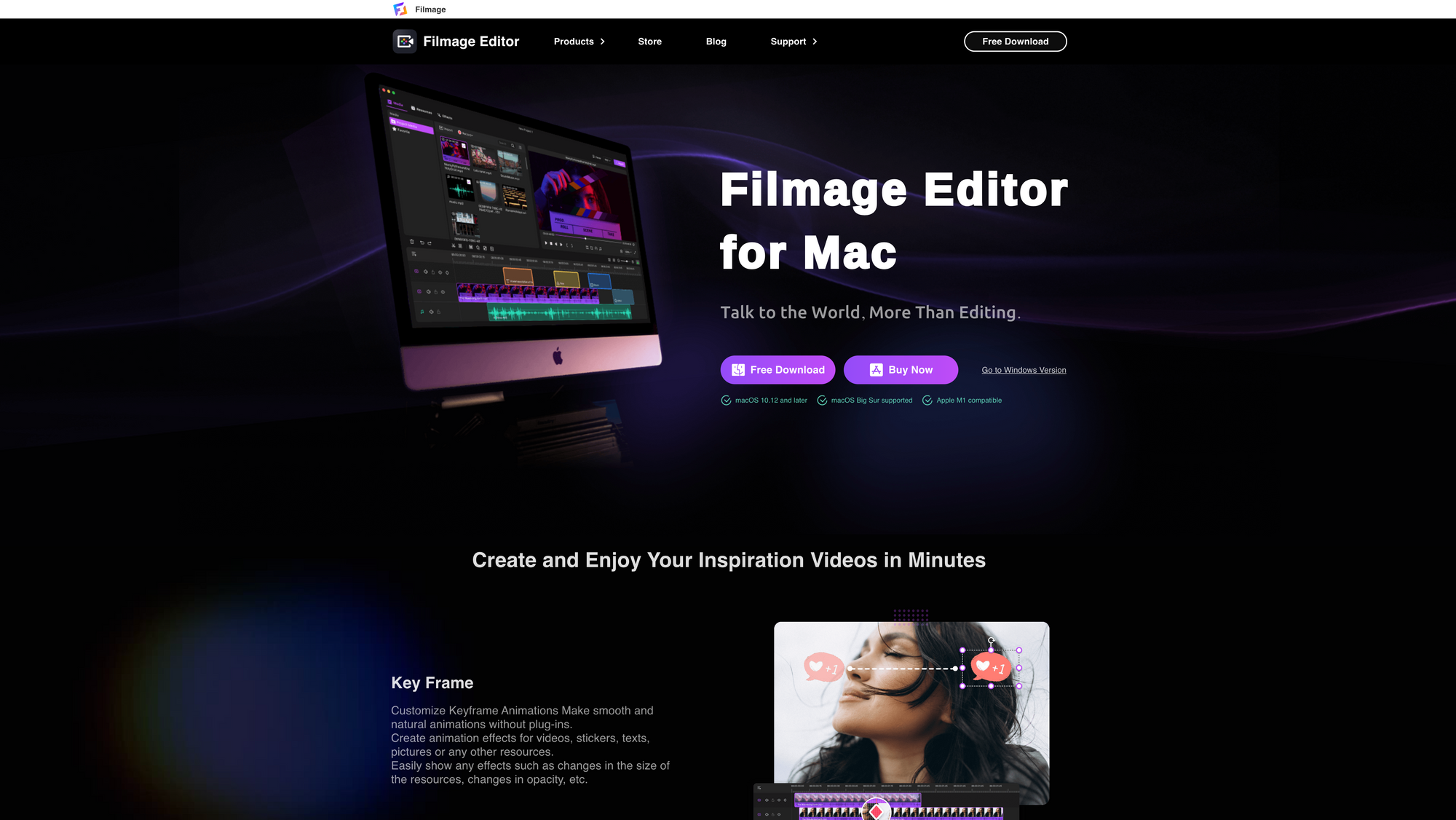 Filmage Editor is a lovely, feature-Rich, and powerful video editing tool available for macOS and Windows. If you need access to more features and functionalities compared to the video editing tools that come with every Mac or Windows machine but at the same time you do not want to spend hours learning new complex software, Filmage Editor is worth taking a look at.
Filmage Editor features a simple interface, which means there is no need to learn how to use the editor, you will feel right at home once you open up the app. To get started with your editing process drag and drop your video files and start creating. With customizable keyframes, you are able to create smooth and natural animations without the need of investing in and installing countless plug-ins. Animation effects can be created for videos, stickers, texts, pictures, and any other resource. With the picture-in-picture feature, you can superimpose two videos together, adjust the size of the video, and easily make a reaction video, create an online course, or any other kind of video that needs to display two videos at the same time.
Besides that, Filmage Editor is also capable of blurring certain areas by selecting from a variety of mosaic effects and adjusting the blur intensity. You can easily blur any area of a video such as a house number, face or phone number to protect privacy. Additionally, with just a few clicks, Filmage Editor gives you the power to customize the speed of an audio or video file to speed it up or slow it down. With that, you can easily create movie-style slow-motion videos, accelerate online courses, or audio to generate ideas and improve efficiency.
Other than that, Filmage Editor lets you precisely split videos into small pieces, merge different videos into one, use multiple video and audio tracks, and make use of creative video effects and powerful cinema filters. With just a few clicks, Filmage Editor allows you to upload your finished work directly to YouTube, Instagram, Vimeo, Twitter, and TikTok. The edited video can be exported to any kind of format.
Filmage Editor is available for macOS and Windows. You can download a free version that gives you a glimpse into what Filmage Editor is capable of. To get access to all Filmage Editor Upgrades, 4k support, Key Frame Editing, Editing by Frame, all built-in resources, access to all advanced features and priority customer support, you can grab the Permanent License which will cost you $59.99. If you need Filmage Editor just for a couple of projects, you can grab a 6 Months license which offers you six months of all Filmage Editor Upgrades, as well as all the features that are available within the Permanent License.
---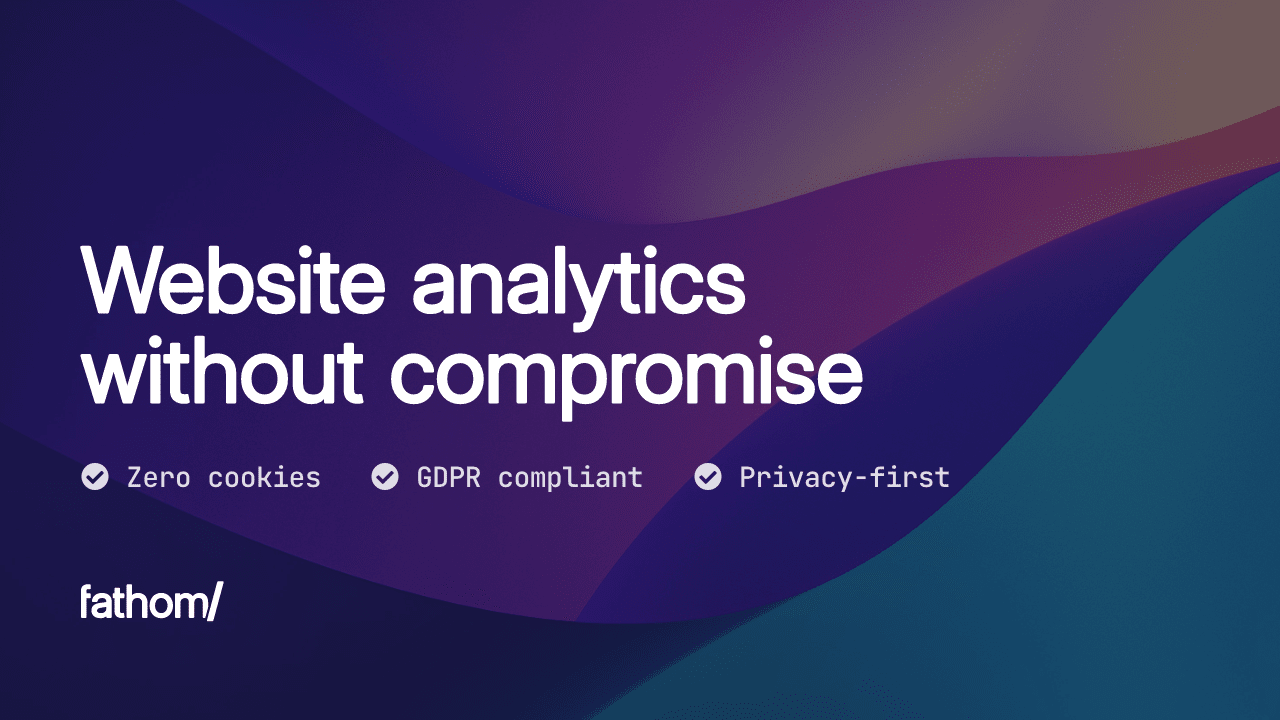 The cookie-free, GDPR-compliant, privacy-first website analytics software.

Avid Creativerly readers know that I am a privacy advocate. Privacy is a right. Therefore, I am deeply invested in writing about and highlighting apps and tools that have a dedicated focus on privacy. It is crucial for me to use tools that not only respect my privacy, I want to make sure that folks who are reading Creativerly or visiting the website can expect the same respect. Based on that, I am using Fathom Analytics which is a privacy-focused analytics service that makes sure that no kind of data is related to any Creativerly visitor. But at the same time, it gives me the tools and insights I need to make sense of the traffic that happens on my website.

There is no doubt that Fathom Analytics offers probably the most-beautiful dashboard of all the various analytics tools out there. It is pure joy to see and visualise the traffic happening on creativerly.com, especially when I can make sure that at any time the privacy, security, and data of my visitors gets respected. Fathom Analytics is not only a great solution for small sites like Creativerly, among the customers of Fathom Analytics you can find Fortune 100s, banks, governments, and companies of every size. If you want to switch to a privacy-first, GDPR-compliant, and cookie-free website analytics solutions, make sure and give Fathom Analytics a try. Simply start with a 7-day free trial, after that the pricing starts at $14 per month.

By using the URL provided by me, you will save $10 on your first invoice, and at the same time you will support my work, Creativerly, and independent media.
This is an affiliate link to support Creativerly. If you are interested in putting your tool, product, or resource in front of over 2000 creative minds, consider advertising in Creativerly and book a sponsor or classified ad spot. Find all the important information at creativerly.com/advertise.
---
Fresh Updates & News
Raindrop has been my preferred bookmarking tool for quite some time now. The newest update introduced a set of lovely features and improvements. Among them: are Bookmark Notes, which let add your thoughts, lists, and additional links to a bookmark (including markdown support), Reminders which let you schedule bookmarks for later and keep you focused on what is important for now, AI Suggested Collections which predict the collection you want to save a bookmark to, making the whole process faster and more intuitive, and Two-Factor Authentication has been added to the Raindrop sign-in process.
Great new features and lovely improvements. Give them a try by signing up for a Raindrop account.
Slite continues its effort and vision, building an AI-powered Knowledge Base. With the newest update, Slite launched its new website which tells the story of where the company is currently at and where they plan to head to. In addition to that, the app received some major UX improvements, in fact, the team at Slite shipped 73 updates across the app: the doc history got improved so you can track all the important changes and stay in control, and the sidebar received several UI updates to make it more silent and discreet, the Catch Up section got streamlined to reduce the noise, and a lot more.
With mixed feelings, I read the news about Linktree acquiring Bento last week. Linktree is a Melbourne-based company building a link-in-bio tool to serve creators showing off and displaying multiple links at once while networks like Instagram for example only allowed a single link within the bio of a user profile. Bento (featured in issue 210) got launched back in 2022, and after its Product Hunt Launch, it gained loads of traction and popularity. At the core, Bento also is a link-in-bio tool, but with a twist, since the company put a lot of effort into crafting lovely tools to give everyone the possibility to create a beautiful page to showcase what you are building, writing, or creating. Links, images, notes, and more can be placed as beautiful widgets on your page.
To answer the question of why I have mixed feelings about this acquisition let us take a closer look at the current situations at Linktree and Bento. Linktree announced the acquisition of Bento with the news that they need to cut staff simultaneously. The reason: a planned push into the US market as well as a strategic shift. I am not sure if it is just me that announcing an acquisition with the news of sacking staff at the same time just feels off. On the other side, Bento just got founded last year, it secured funding and got backed by Sequoia, they started to build a team and they were doing really well, launching new features and improvements frequently, and gaining more and more traction. I do not know about the circumstances within the team, but at the stage, Bento currently is at, I would assume they do not think about an exit at all. Exiting that fast draws the picture that it is all about money. I have never been in such a situation but I guess all that money is tempting since it probably changes your life immediately. But if you build a product with such a high level of craft and detail, having secured a solid funding round, I would like to continue like that, embrace the small team and startup vibes, build together and evolve the product, and enjoy that kind of situation for as long as possible.
Again, I have no idea what the circumstances at Bento were, but this is why I have mixed feelings about this acquisition.
Vivaldi is building an iOS version of its popular desktop browser. As the company recently introduced a variety of apps and integrations baked into their desktop browser directly, Vivaldi is now putting its knowledge and know-how into building an iOS version. It seems like the company has a beta version ready and you can sign up to the waiting list to get access and give it a try. More information on the actual browser soon.
Doris is a super simple solution and service to build a website without the need of writing a single line of code. The company recently launched version 3.0 introducing a wide set of new features. One of the biggest changes might be Dorik API, which allows you to transfer CMS Custom Collection data from Dorik to any other places on the web. Additionally, User Analytics, Client Billing, Password-protected pages, Post schedule, and many more awesome new features.
---
Mental Wealth
❯ The self-consistency fallacy – "Would you want to watch the same play with the same actors repeating the same lines over and over again, with just some small variations in their tone each time? You'd probably get bored pretty quickly. And yet, that's what we often unconsciously do when making career and life decisions."
❯ How Apple builds the future – "When Apple unveiled Vision Pro, its first new hardware platform since the Apple Watch's launch in 2015, it was the first time most of us had seen it. And yet, if you've used Apple products at all over the past decade, the product's design was almost déjà vu. A curved pane of black glass. A brushed aluminum body. A cloth headband and a braided power cord. Upraised, rounded rectangle buttons. A Digital Crown."
❯ Burnout Is the Echo of Self-Judgment – "Burnout takes many forms, but perhaps the most common one is that of exhaustion. There's a feeling of surrender to a torrent of expectations, much of which are derived from workplace demands and pressures. You can't seem to turn off the spigot of work that overflows your plate, and the result is a feeling of overwhelm that characterizes this condition."
❯ Ways to Find Happiness When Life Doesn't Turn Out as Planned – "Despite our best efforts, the dreams we have for our lives don't always come to fruition. A relationship may fall apart; aspirations for a career or parenthood may not pan out; chronic illness or injury may limit what we can do."
---
Do not miss out on this ...
❉ 1440 is the daily newsletter helping 2M+ subscribers tay informed. Culture, science, sports, politics, business, and everything in between – in a five-minute read each morning, 100% free. Sign up now.
❉ Organize your work and life, finally. Become focused, organized, and calm with Todoist. The world's #1 task manager and to-do list app. Start for free.
❉ Get smarter with Refind. Every day we pick 5 articles that make you smarter, tailored to your interests. Refind is loved by 200,000+ curious minds. Subscribe for free.
These are paid promotions or affiliate links to support Creativerly. If you are interested in putting your tool, product, or resource in front of over 2000 creative minds, consider advertising in Creativerly and book a sponsor or classified ad spot. Find all the important information at creativerly.com/advertise.
---
Appendix
❯ Featured Newsletter
If you are on the hunt for actionable productivity delivered to your inbox, then I recommend you taking a look at The Smarter Brain newsletter. The Smarter Brain helps you cut through the noise on the web and save valuable time, so you can can focus on getting things done. You'll receive actionable insights right in your inbox twice a week to help you level up in just 3 minutes or less. Sign up now completely for free and become smarter and more productive.
❯ Quick Bits
---
This issue of Creativerly has been brought to you by
Fathom Analytics
, the cookie-free, GDPR-compliant, and privacy-focused website analytics tool. Try it now for free for 7 days, and save $10 on your first invoice.
Till next time! 👋‌‌‌‌
Support: Do you have a friend who is looking for inspiration, news about design, and useful tools and apps? Forward this newsletter to a friend or simply share this issue and show some support. You can also show some love by simply clicking the button down below and keep this newsletter a sustainable side-project by buying me a coffee. ☕️ 🥰
---
---
Some of the links in my newsletter and my blog posts are affiliate links. Those links are marked by an asterisk. If you buy something through the link, the product will not cost you anything more, but I will receive a small commission which not only supports Creativerly and my work but also helps me to keep this publication a sustainable side-project.
Creativerly is proudly published with Ghost*.