Newsletter
Therapy through design & Where brands come to life
In this week's issue of Creativerly: Powerful online svg editor for teams, stop searching - start learning, the value of quick visual storytelling, and a lot more.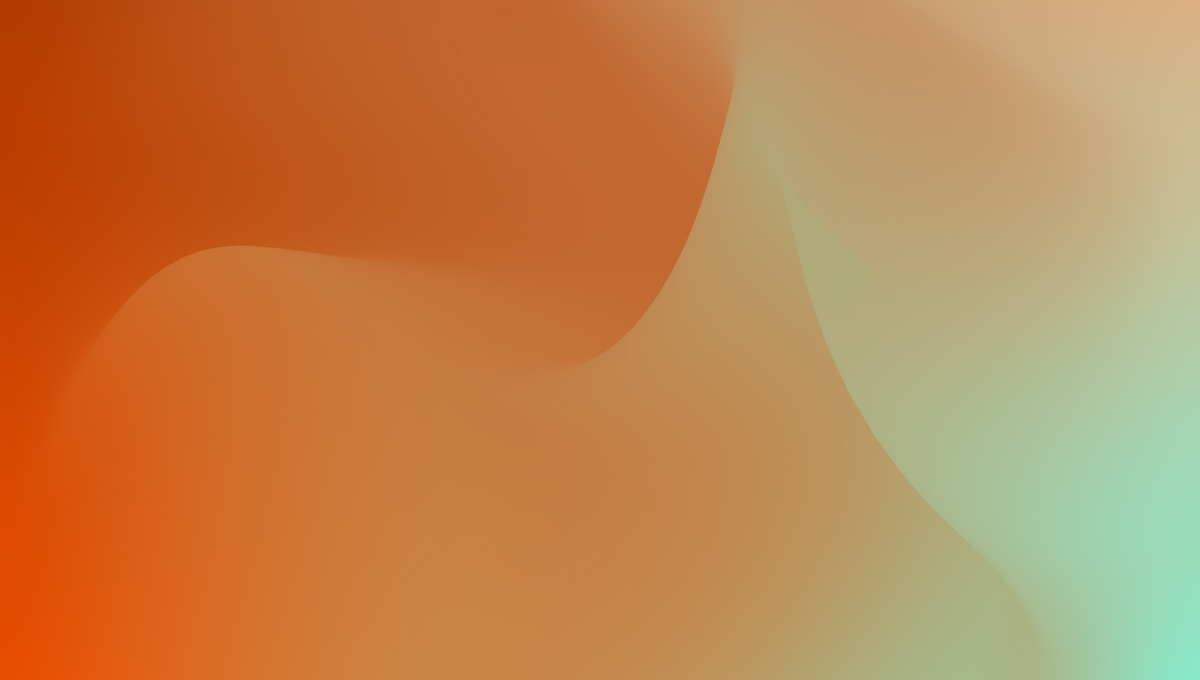 You are reading Creativerly, the weekly digest about creativity and productivity-boosting tools and resources, combined with useful insight, articles, and learnings from the fields of design and tech. The newsletter built for the creative community.
---
Hey and welcome to issue 53 👋
Last week I have made a decision which wasn't very easy for me. As some of you might know, I am a big fan of email. So one of the most important tools in my daily workflow is an email client, that gives me superpowers. Back in October 2019, I thought I found the best email client ever. I had the chance to get a referral for the much-hyped Superhuman email client. They created an intuitive interface, focused on shortcuts and the way we experience email. Superhuman made it possible to quickly move through an inbox, sorting out marketing emails from work emails and getting things done. I got hooked. But also blinded. Superhuman used a tracking pixel by default which gave the sender of the email information about how often the receiver opened an email. Well, that is common marketing practice, sadly. But Superhuman went one step further and also provided information about the localization of the receiver. That is straight against data security and privacy.
Rahul Vohra, CEO of Superhuman, wrote a blog post on this issue, saying they turned off the tracking pixel by default and removed the geodata. Problem fixed, right? No! Not at all. The aggrieved party is still the receiver of the email since the receiver has absolutely no option to opt-out of Superhumans tracking pixel. So this was poorly executed by Superhuman. Since I am focusing more and more on data security and privacy, Superhuman did not any longer fit in my mission. Therefore I also canceled my subscription. In my opinion, it is wrong to sell a product for $30 a month and having some major privacy issues at the same time.
I am very curious about what Jason Fried, David Heinemeier Hansson, and the whole Basecamp Team are building with hey.com. Basecamp is one of my favorite tools and also one of my favorite companies. They are privacy-aware, removed every single tracking pixel from website and also from their emails. Basecamp has a great mindset. So their email service hey.com could be a very interesting product for people who are interested in more privacy when it comes to email.
Email needs to be private 100%, no tracking, no ads, and no third party who is reading your emails.
If you have recommendations or feedback, drop me an email or a tweet. For now, enjoy the newsletter! 🥰
---
Apps, Software, Tools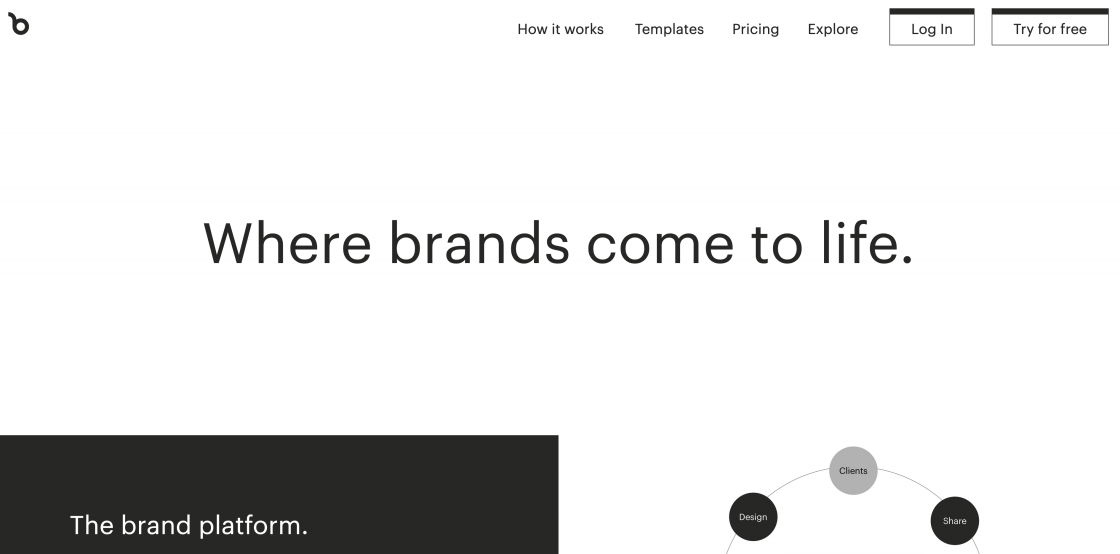 Brandpad is where design studios standardize their brand deliveries. Everything from creation to sharing and brand usage in one, dedicated place. Accessible for everyone involved, beautifully designed for you.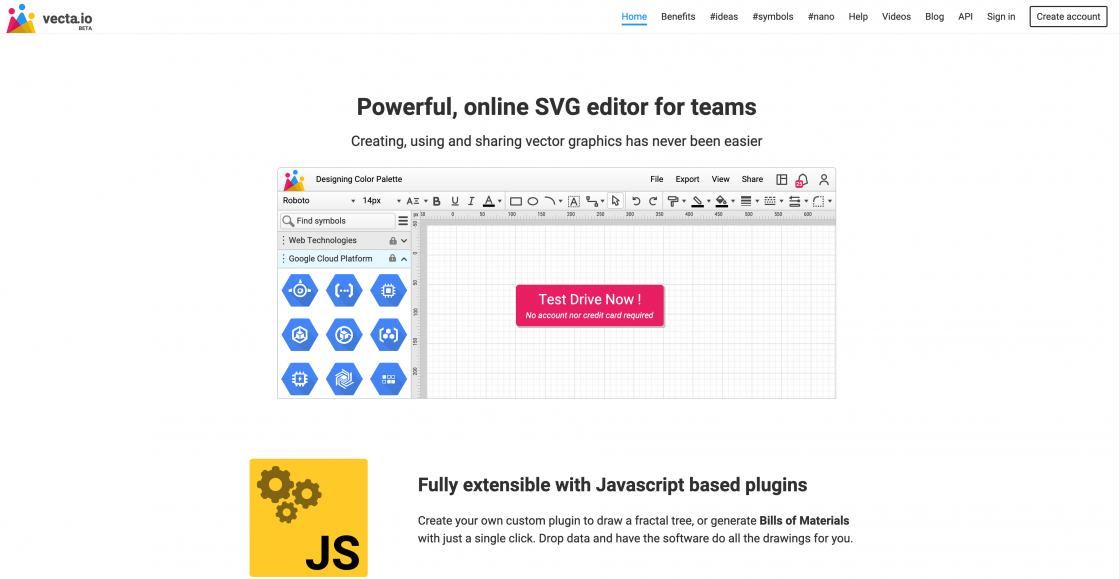 Vecta is a powerful, online SVG editor for teams. Creating, using and sharing vector graphics has never been easier. Use and reuse thousands of beautiful symbols from sharable stencils, to produce amazing graphics the easy way. Create more symbols and share them with your team, for maximum productivity.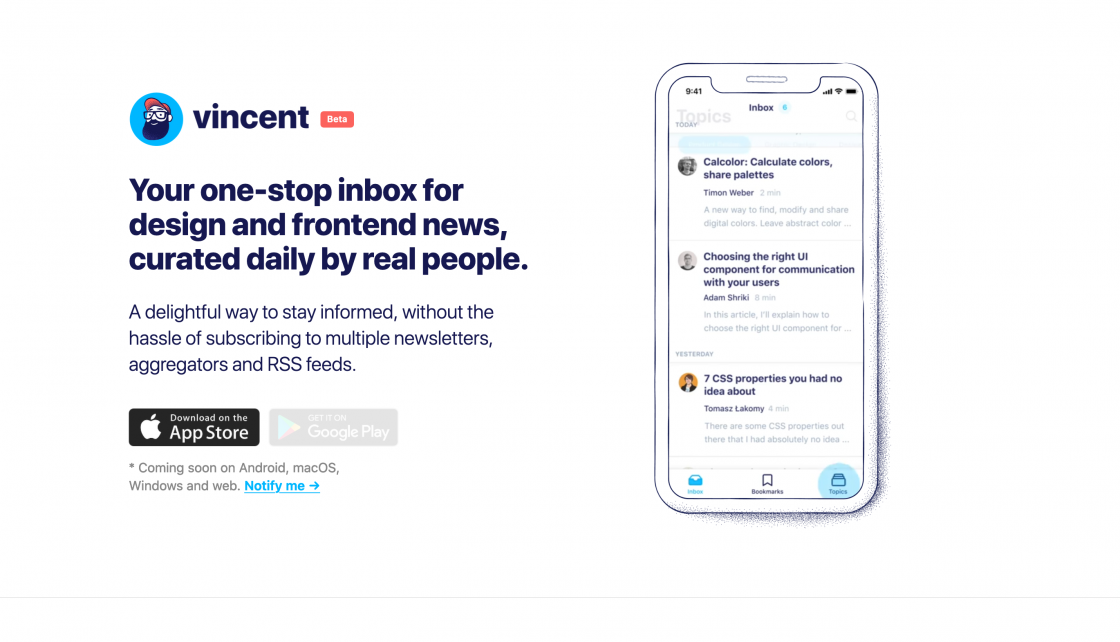 Stop searching, start learning. Every day, the team behind Vincent trawls the web for high-quality articles so that you don't have to. We deliver 3-6 handpicked articles per day to your inbox to help you keep up to date with the global design and frontend community.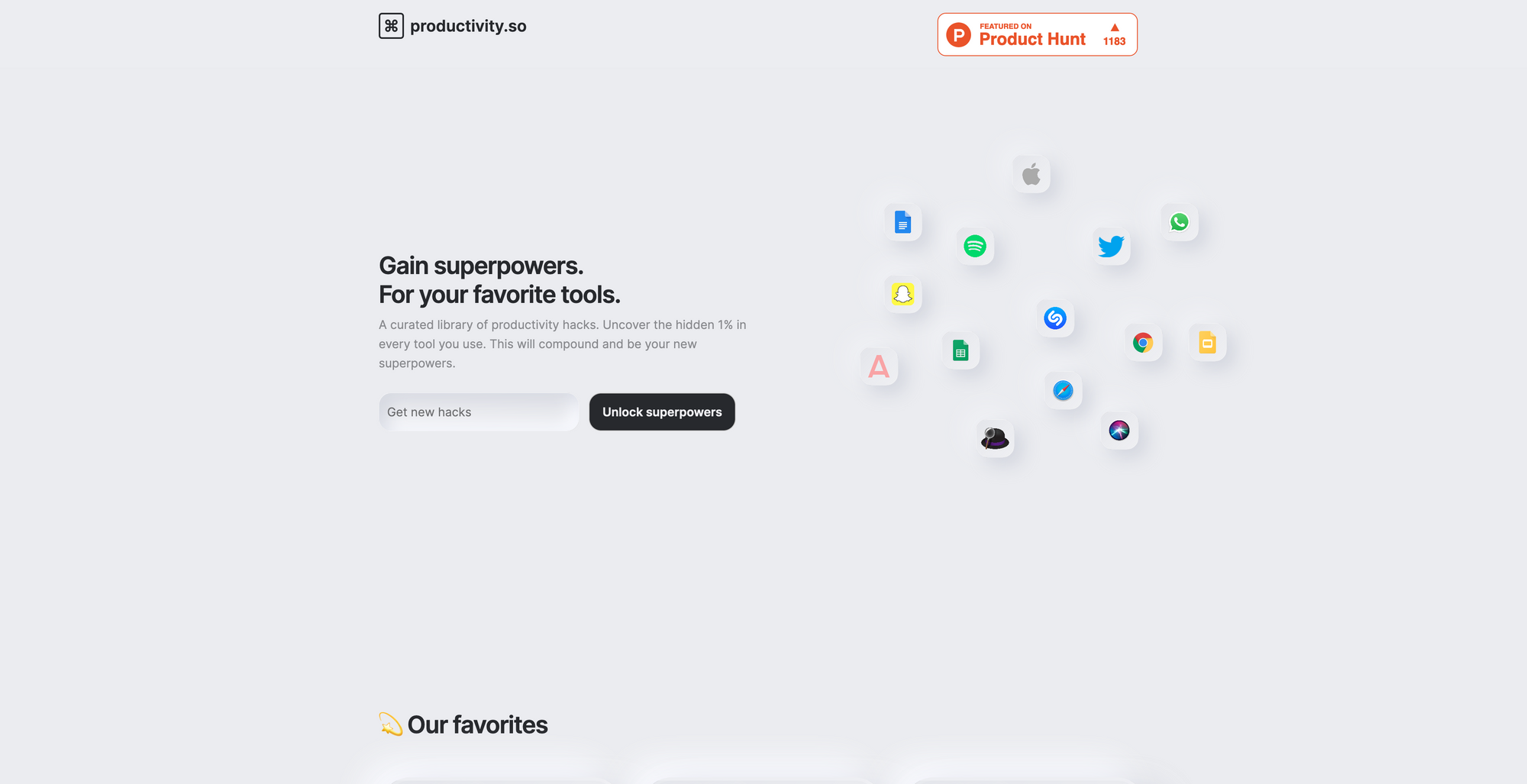 A curated library of productivity hacks. Uncover the hidden 1% in every tool you use. This will compound and be your new superpowers.
---
Goods & Gadgets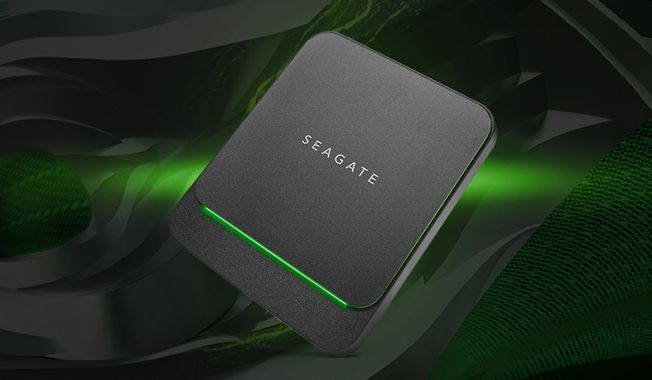 Transfer your data with lightspeed when you use the Seagate Barracuda Fast Portable SSD. This portable solid-state drive comes in 500 gigabyte, one terabyte, and two terabyte sizes. That should pretty much take care of all your important information as the 2 TB SSD can hold up to 50 movies. And, don't worry, you'll have access to it immediately whenever you need it because this external drive can reach a speed of 540 MB per second.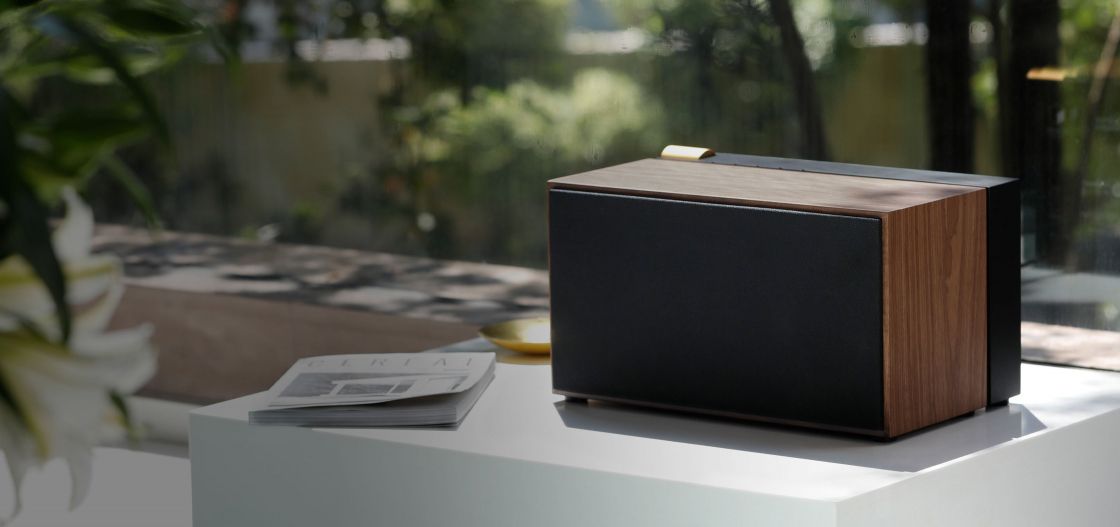 Experience sound on another level with the Native Union PR/01 Concept Speaker. Part of a collaboration with La Boite, this incredible sound system redefines luxury. The state-of-the-art design combines with advanced connectivity. With the option of Wi-Fi and Bluetooth, you can seamlessly connect your music source. In addition, this speaker is also designed for your smartphone with its built-in wireless charging section. Likewise, the volume toggle is a mere extension of the beauty of this speaker.
---
Useful Resource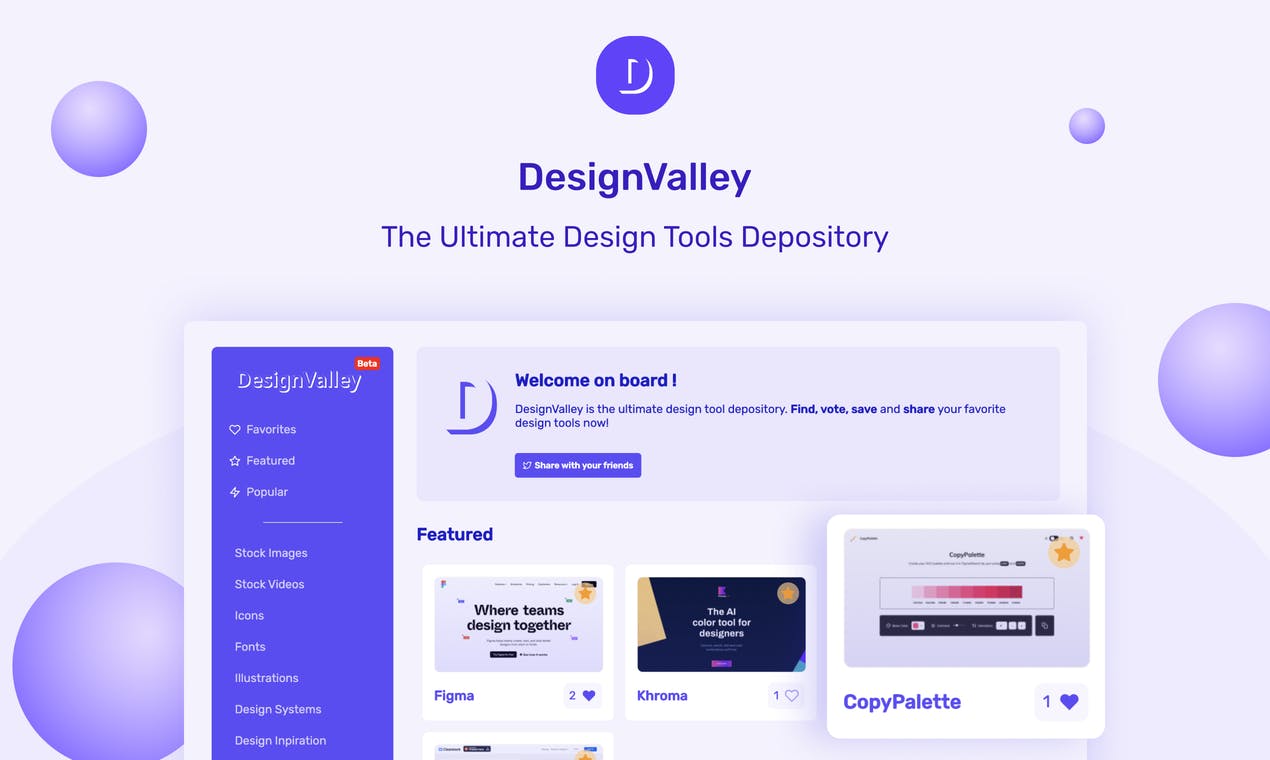 DesignValley is a curated depository for designers/design enthusiasts that exhibits the hottest design tools/resources. You're able to discover, vote and share your favorite design resources.
---
Mental Wealth
➢ Five Ways to Benefit from Embracing Spontaneity and Disorder – "These days it's hard to avoid the admonishments of self-titled productivity gurus that we should take more control over our lives, our calendars, and inboxes. We're told we must rein in our wayward minds, rediscover the art of focus and plan, plan, plan. But Harford provides countless examples of creative and entrepreneurial minds soaring to their greatest heights through the exact opposite approach, via thinking on their feet and an avoidance of over-planning: from the jazz pianist Keith Jarrett who recorded his mega-selling The Kohn Concert album when forced to improvise on a small, out-of-tune piano, to Amazon's Jeff Bezos who left Barnes and Noble and other corporations flat-footed when he seized the moment and gambled on the potential of online selling. Without wanting to be overly orderly about it, we've drawn on Harford's book and our own archive to show you five key areas where you could benefit from allowing a little more extemporaneousness and disorder into your work."
➢ Let's talk Neumorphism and Accessibility – "Neumorphism is predicted to be one of the top 2020 UI design trends. You might have seen it everywhere as a Dribbble shot. Neumorphism is a play on words based on New + Skeuomorphism. It is a style that uses blur, angle, and intensity of an object's shadow to highlight the object. It's a design that looks realistic, futuristic, modern, appealing and extremely breathtaking due to its soft shadow and overall appearance."
➢ The value of quick visual storytelling – "Storytelling matters as a foundational part of communication between people. You can tell stories by writing, speaking, filming, drawing, coding, and much more. When dealing with humans, assume miscommunication. If you're trying to explain something, part of it will get lost in the transition from your brain to the other person's ears. Count on it. By adding visuals to your communication, you invite others to participate and understand. You're able to focus on the idea rather than each other, which is disarming and makes communication smoother. If you accept that miscommunication happens, and come to expect it, then you can account for it and work around it."
➢ Therapy through design – "I had been running my own advertising agency for almost a year — and I was about ready to burn it all to the ground. A creative, project management, strategy, and accounting department of one, I had ditched my cushy advertising consulting gig, which included racking up air miles and staying in the Miami Ritz four nights a week, to sit in my 450 sq ft Brooklyn apartment in my pajamas, cranking out endless changes to a video no one would ever watch. Still, I convinced myself on a daily basis it was a trade worth making."
---
Essential Reading
➢ Happiness: A Guide to Developing Life's Most Important Skill by Matthieu Ricard - Although we are materially better off than ever before, surveys show that we are depressed and listless. In his revolutionary book, Buddhist monk Matthieu Ricard shows that happiness is not just an emotion, but a skill that can be developed. Free of jargon, Happiness contains simple exercises that will train the mind to recognize and pursue happiness by concentrating on the fundamental things in life, and in doing so change the way we view the world.
---
Typeface of the week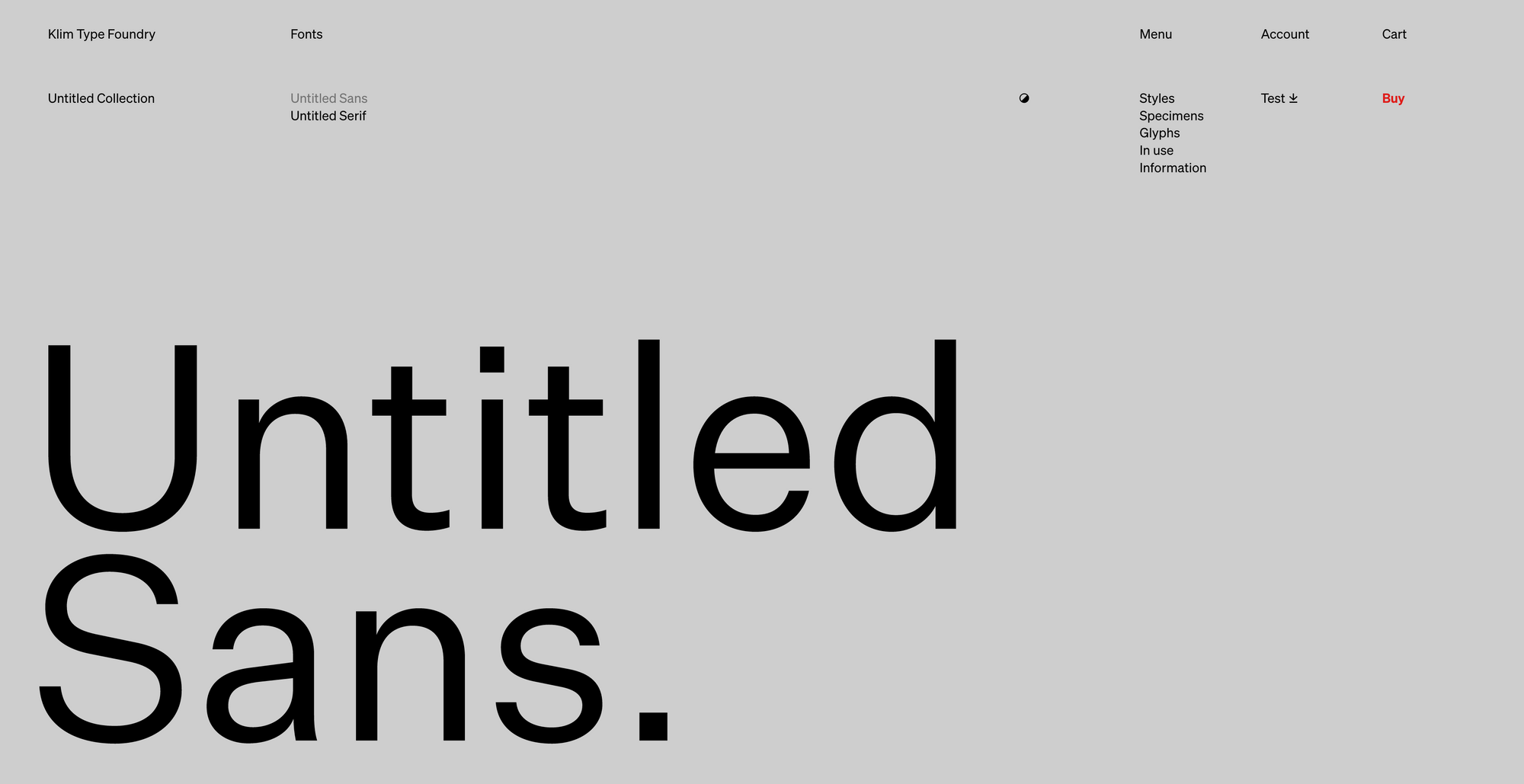 Untitled Sans is a neo-grotesque typeface released through Klim Type Foundry in 2017. It was purposefully designed to look like a "quotidian, common-looking typeface" with no discerning characteristics. The family is available in five weights with matching italics. There is also a companion serif version, Untitled Serif, which isn't visually related to Untitled Sans but shares the same "common-looking" concept.
---
Twitter thoughts
---
Till next time! 👋

Support: You have a friend who is looking for inspiration, news about design, and useful tools and apps? Forward this newsletter to a friend or simply share this issue and show some support. You can also show some love by simply clicking the button down below and keep this newsletter a sustainable side-project by buying me a coffee. ☕️ 🥰
Disclaimer: My posts may contain affiliate links. If you buy something through one of those links you won't pay a penny more, but I'll get a small commission, which supports this blog and also my side-projects. So consider buying something through my links. Thank you!
---