Newsletter
Turn ideas to live web experiences & Strategies for building a resilient business
In this week's issue of Creativerly: A mindful journaling and diary app, safely share your screen with one click, don't just sit there, and a lot more.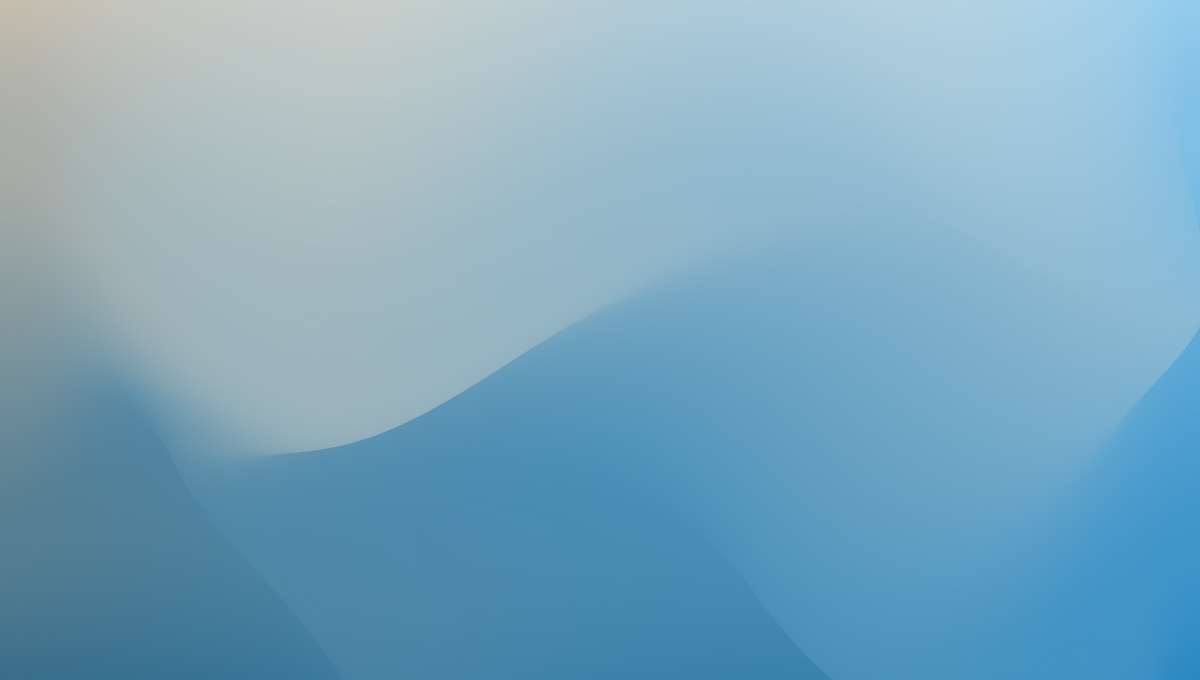 You are reading Creativerly, the weekly digest about creativity and productivity-boosting tools and resources, combined with useful insight, articles, and learnings from the fields of design and tech. The newsletter built for the creative community.
---
Hey and welcome to issue 69 👋
Every now and then I have those days where I am searching for the right words to write this intro for Creativerly. Today is such a day.
But I will use this space to give you a short update about this newsletter. Currently there are 154 people subscribed to Creativerly, getting creativity and productivity-boosting tools and resources, and useful articles, insights, and learnings from the field of design and tech, delivered every single week. I am incredibly thankful for every single one who signed up to Creativerly and I am even more thankful for those who are still sticking around. It means a lot. I have so much fun curating this newsletter, gathering all those tools and apps, resources, articles, typefaces, tweets. It has been a great journey so far. Back in January 2019 I would not have thought that Creativerly would once have 154 subscribers. Thank you for that!
Recently I also updated the landing Page at creativerly.xyz and gave it a new look. Tell me what you think.
I am still in the process of moving the whole Creativerly archive to Substack. This process is time-consuming since I have to do it manually and basically write every single newsletter once again. But nevertheless, this has to be done. Once I moved every single newsletter issue you will be able to scroll through everything right here on Substack, which is super convenient.
I will keep you updated!
If you have recommendations or feedback, drop me an email or a tweet. For now, enjoy the newsletter!  🥰
---
Apps, Software, Tools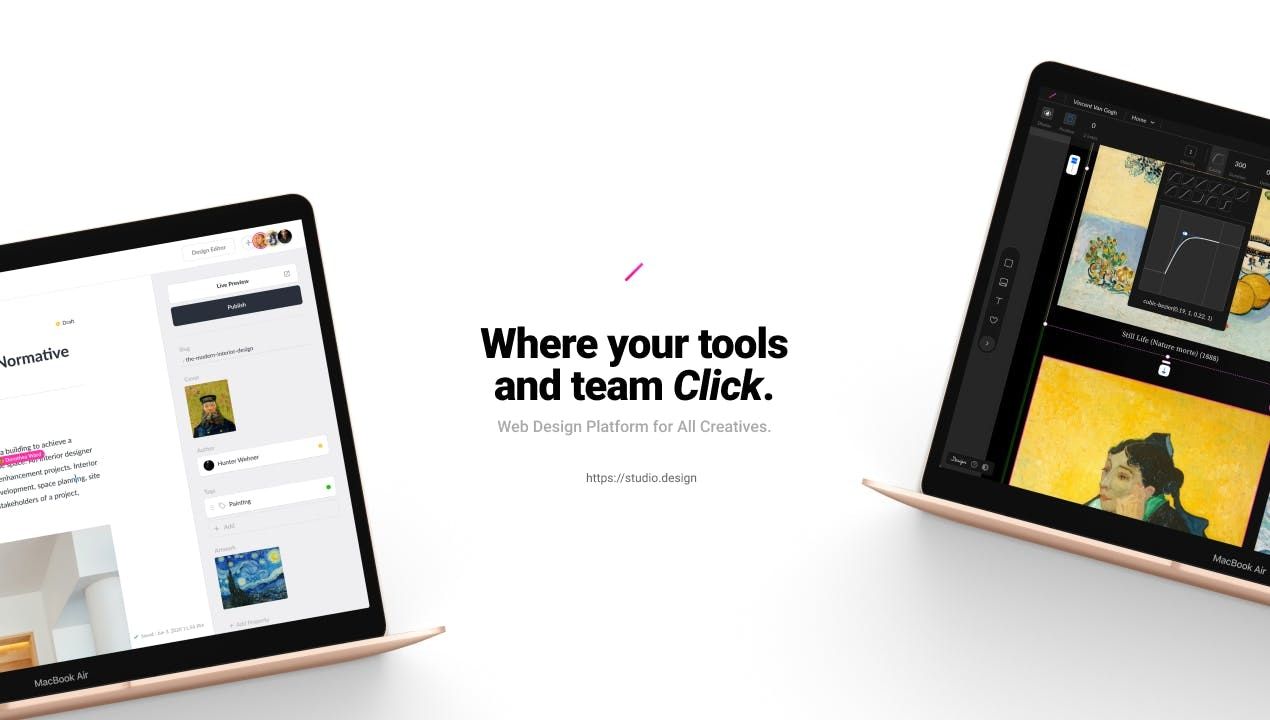 Turn ideas to live web experiences, in one place with your team. Design your next web experience however you imagine. Publish as a fully responsive website without writing a single line of code. Keep it forever fresh with a dynamic CMS. All within STUDIO.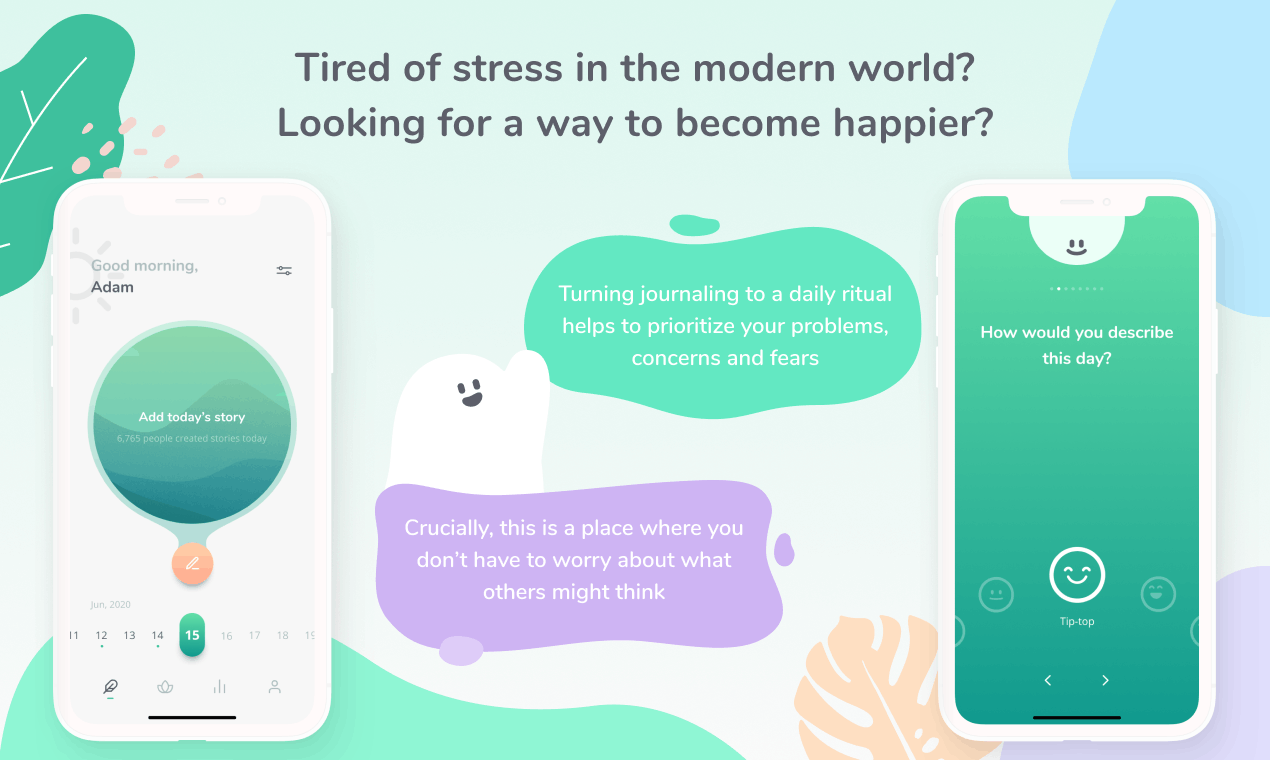 Innersource is a mindful journaling and diary app to keep track of your daily mood and activities. It is also an effective self-care tool to develop a positive mindset and become happier.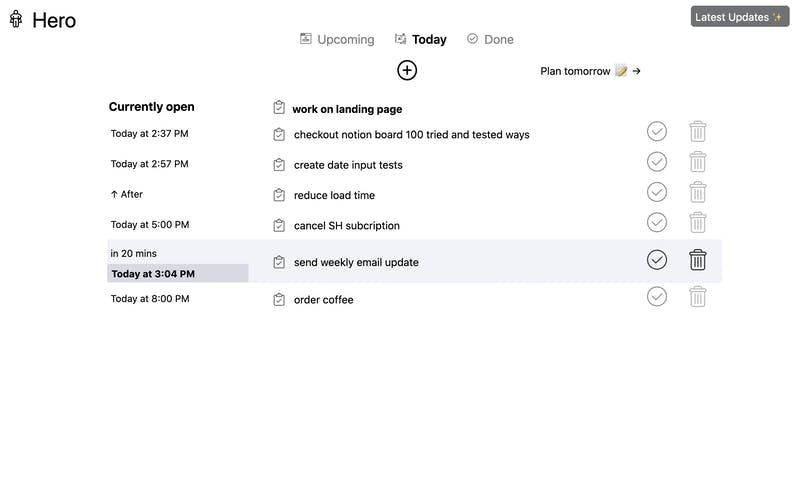 Focus on one task at a time. Hero is a chrome extension to manage your tasks and help you focus on one task at a time.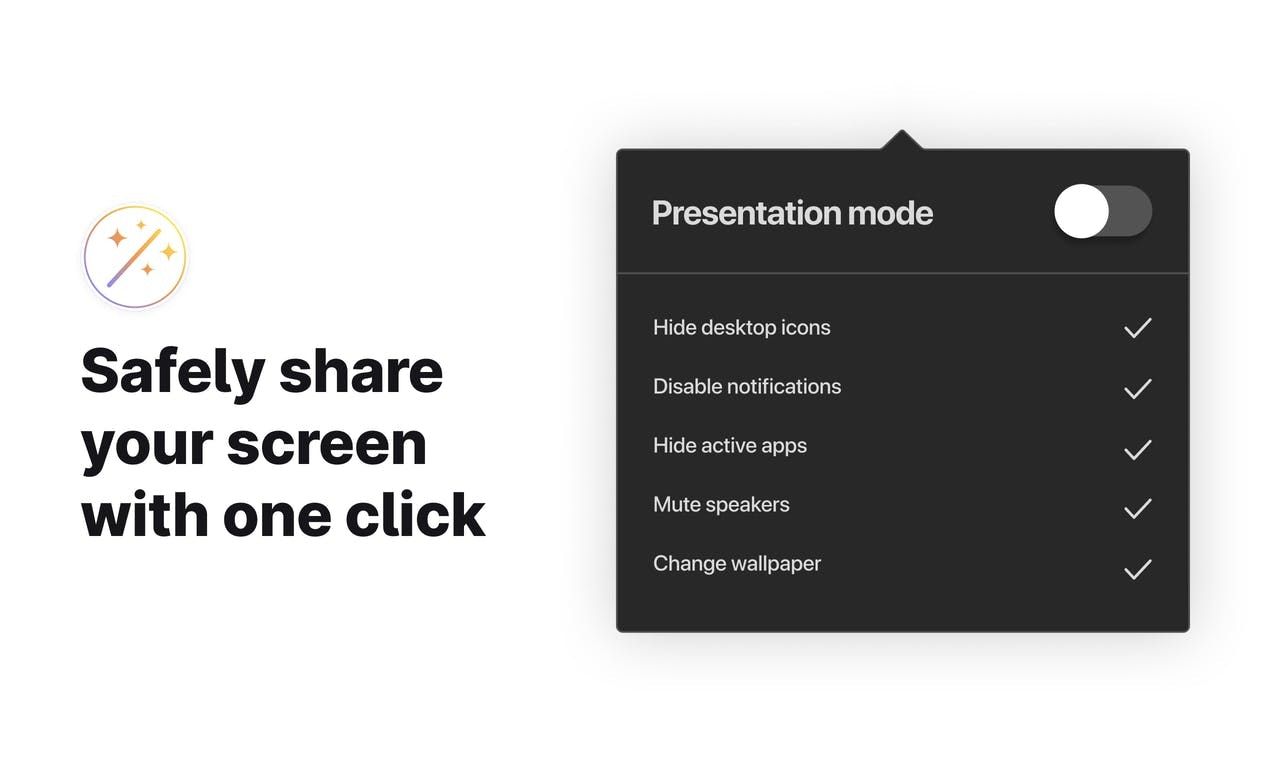 Get ready to share your screen, safely, in one click. Without context switching, it can hide your desktop icons, pause your notifications, clean your workspace and much more. After you're finished, click back to have your desktop exactly where you've left off.
---
Goods & Gadgets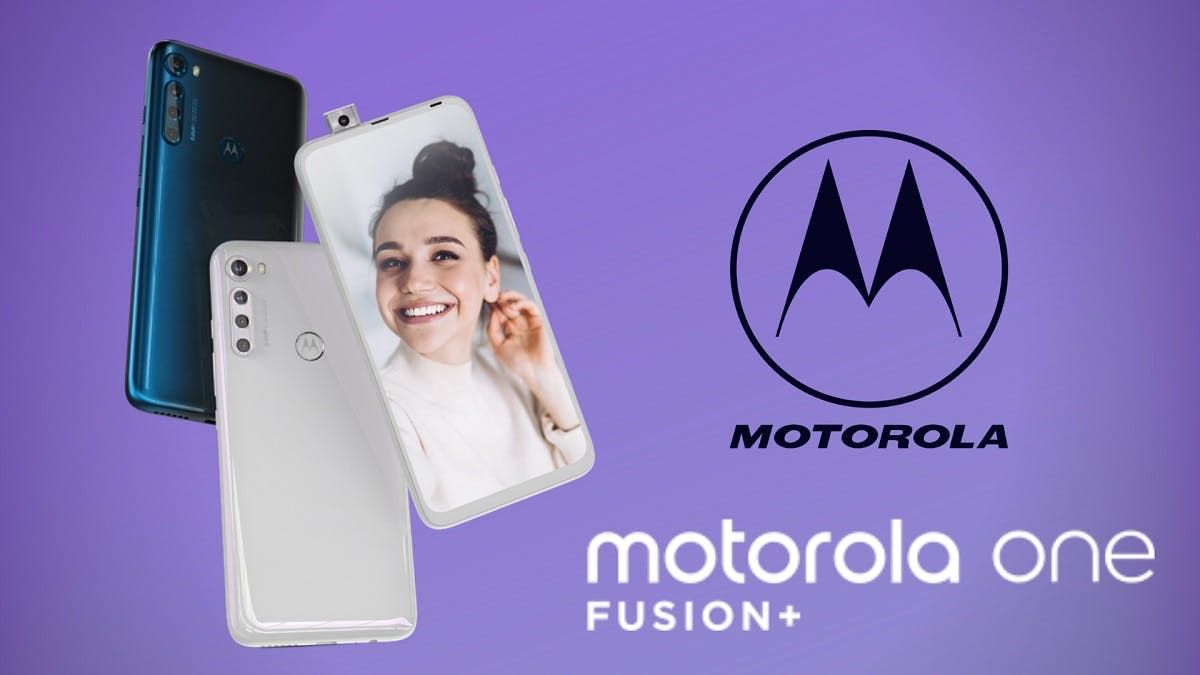 Motorola one fusion+ brings together an incredible 64 MP quad camera system along with unstoppable performance and battery life. Plus, all your entertainment can now come alive on a Total Vision screen.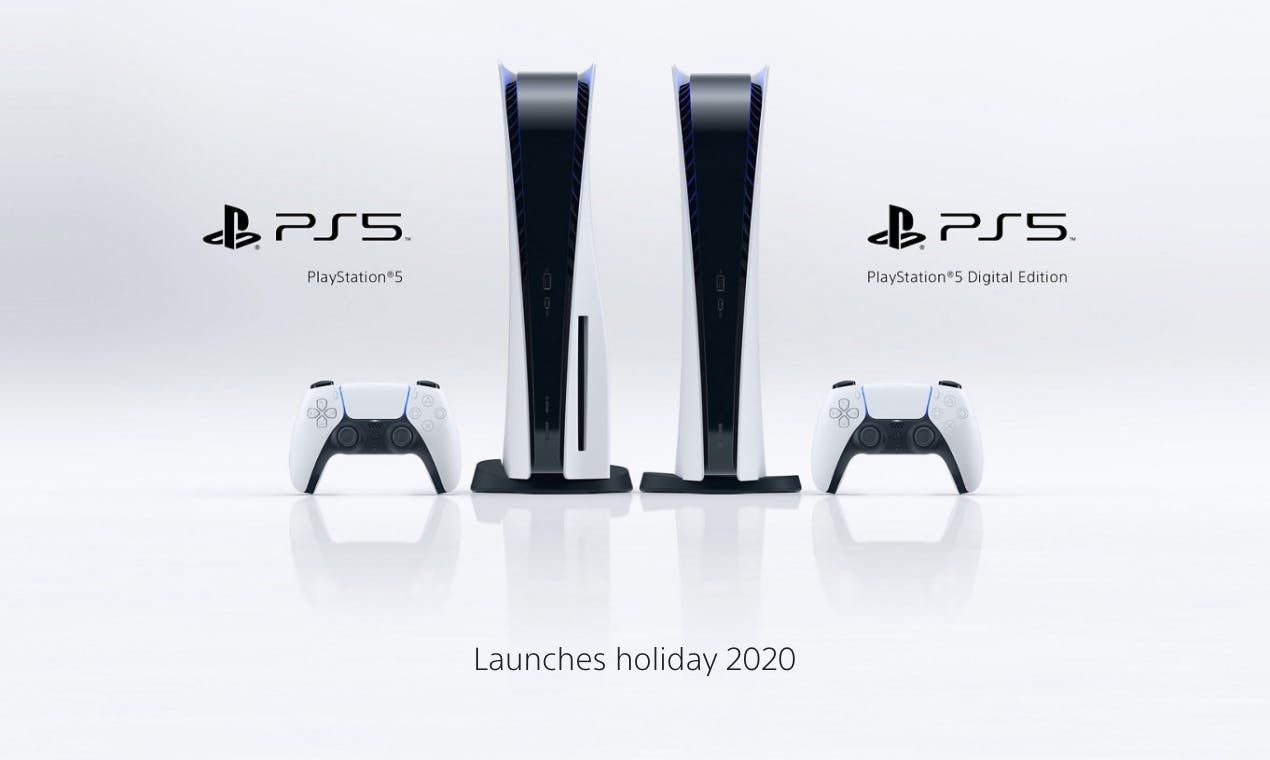 Experience lightning fast loading with an ultra-high speed SSD, deeper immersion with support for haptic feedback, adaptive triggers and 3D Audio, and an all-new generation of incredible PlayStation® games.
---
Useful Resource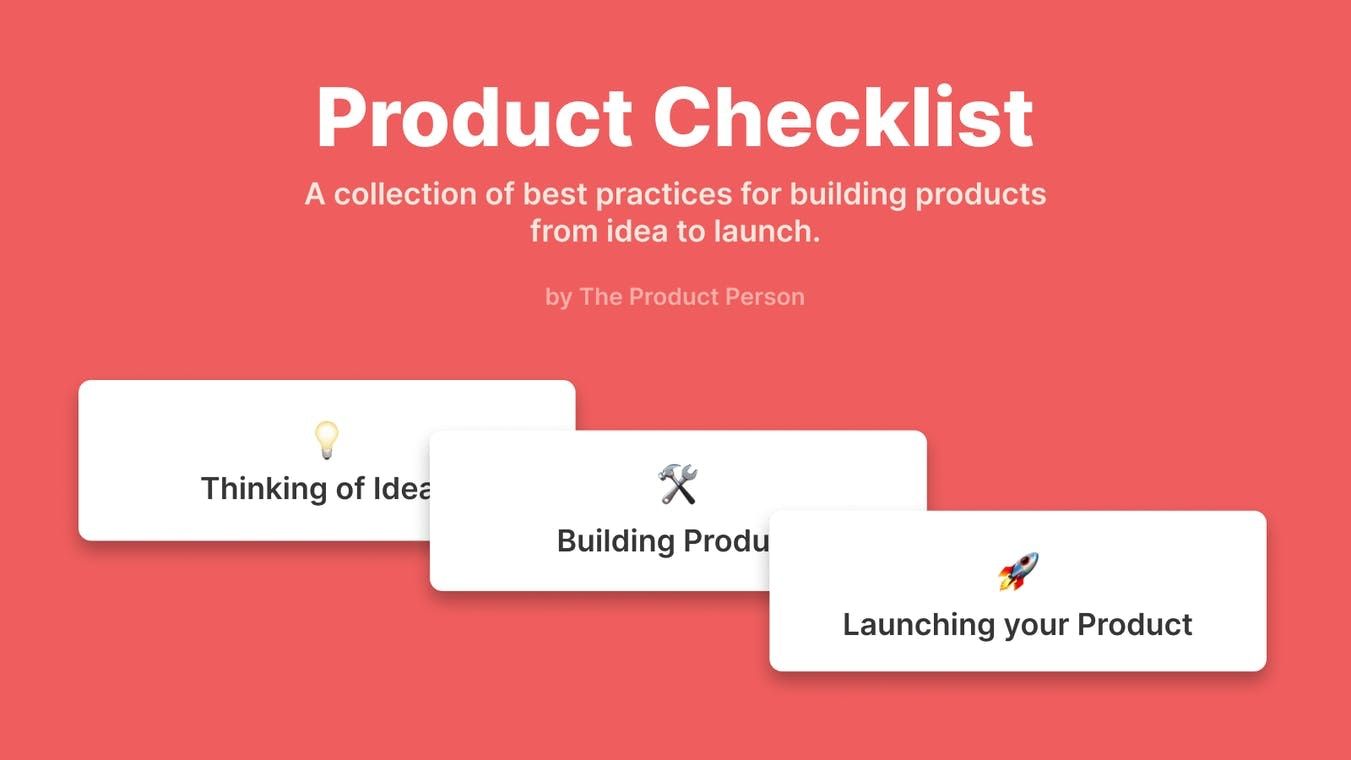 Product Checklist is a collection of best practices for building products. Apply this knowledge at whatever stage you're in whether that having an idea, building your product, or launching your product.
---
Mental Wealth
➢ Strategies for building a resilient business – The past few weeks have shown us how important it is for all of us to deeply empathize with those around us. With that comes the need for clear communication and open dialogue with customers and employees alike. These are all key components of a  business resilience strategy, one that bolsters up a business that's faced with challenges and sets it up for growth long-term. In March, McKinsey & Co. published guidance for leaders who need to steer their business through the challenging times ahead.  While the guidance is specific to the Covid-19 crisis, the general framework can be applied to other crises that emerge, including the important discussion on racial justice that's currently taking place. Authors Kevin Sneader and Shubham  Singhal suggested that companies plan their next actions across the  "five horizons" of resolve, resilience, return, reimagination, and reform, as seen here.
➢ The Need for Speed, 23 Years Later – 23 years ago, the internet was quite different from the one we use today. Google didn't exist yet, fewer than 20% of U.S. households had internet access, and those who did were using a dial-up connection. It's no wonder that people complained about slow speeds on every website we tested back then because the internet and the computers used to access it was painfully slow. What is surprising is that, despite today's much faster network speeds and computer processors, people using the internet today are still plagued by the exact same frustration: slow websites.
➢ Lines of Communication – A Typeface History – It's easy to take books and other printed material for granted. However, before the invention of the printing press by Johannes Gutenberg in the mid-15th century, books were written by hand. They were generally reserved for the elite, though growing literacy among the middle class increased their demand. Typeface history has largely been influenced by the availability of technology throughout the centuries, starting with Gutenberg's press and continuing through digital typography advancements by designers in the 20th and 21st centuries.
➢ Don't just sit there – How does a designer get promoted? Get a raise? Get an exciting new assignment? Get a better job? These are questions I get — from my own team and also from designers I meet, in person and virtually, on a regular basis. These are great questions. There are no easy answers. Your company may not have "that role" for a next-level designer. And by that role, I mean the need for, or budget for, next-level skills and experience. It's important for you to understand the economics of your role — and your business. Understand the levers that drive revenue and expenses, and what your company's targets are for each. In order to add more value to your company, you need to know how and where they're currently measuring value.
---
Typeface of the Week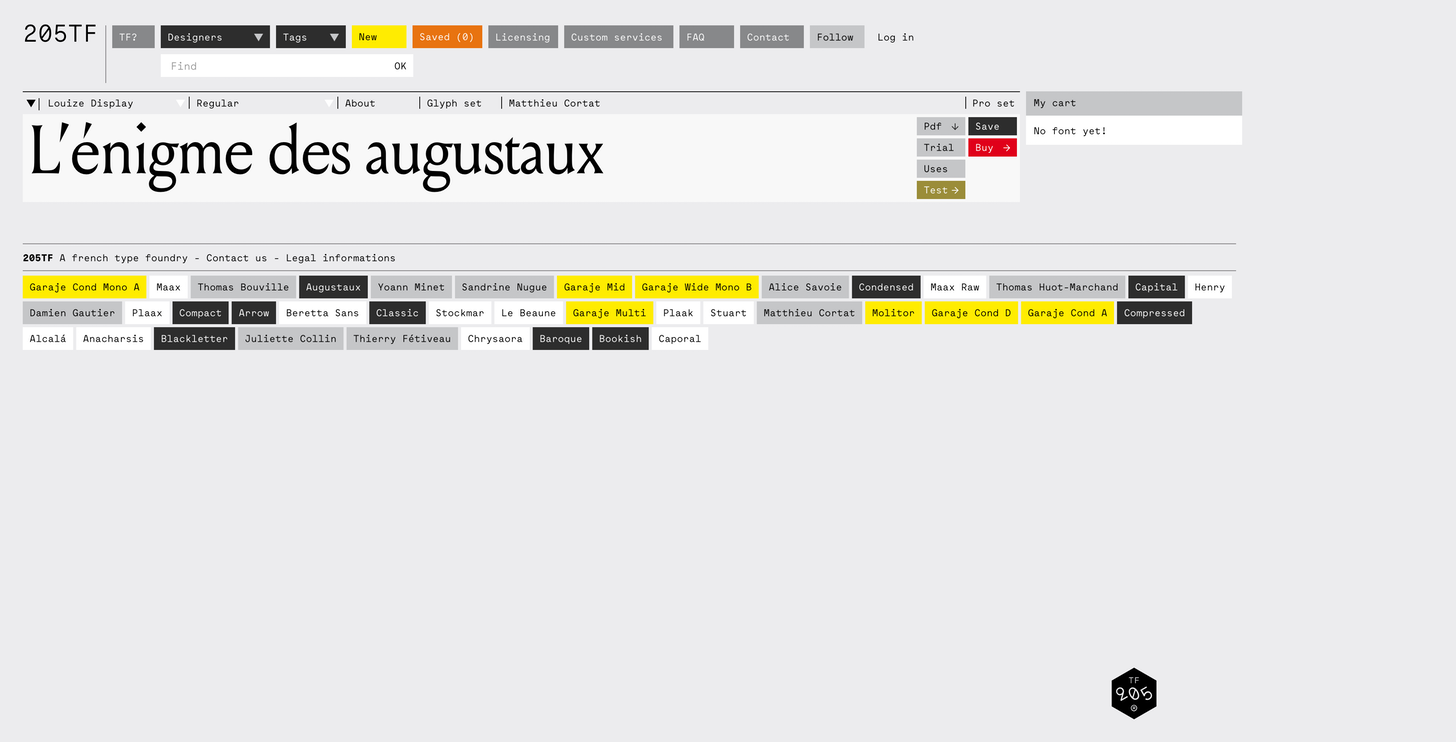 Louize Display is an optical size of Louize, designed for use at larger sizes. Compared to the text version, the display version features sharper terminals and flared serifs which give it even more of an inscriptional quality.
---
Twitter thoughts
---
Till next time! 👋

Support: You have a friend who is looking for inspiration, news about design, and useful tools and apps? Forward this newsletter to a friend or simply share this issue and show some support. You can also show some love by simply clicking the button down below and keep this newsletter a sustainable side-project by buying me a coffee. ☕️ 🥰
---