Newsletter
Unmask your creativity & Designing for privacy
In this week's issue of Creativerly: A place to think and write, consistency before quality, the problem with prediction, and a lot more.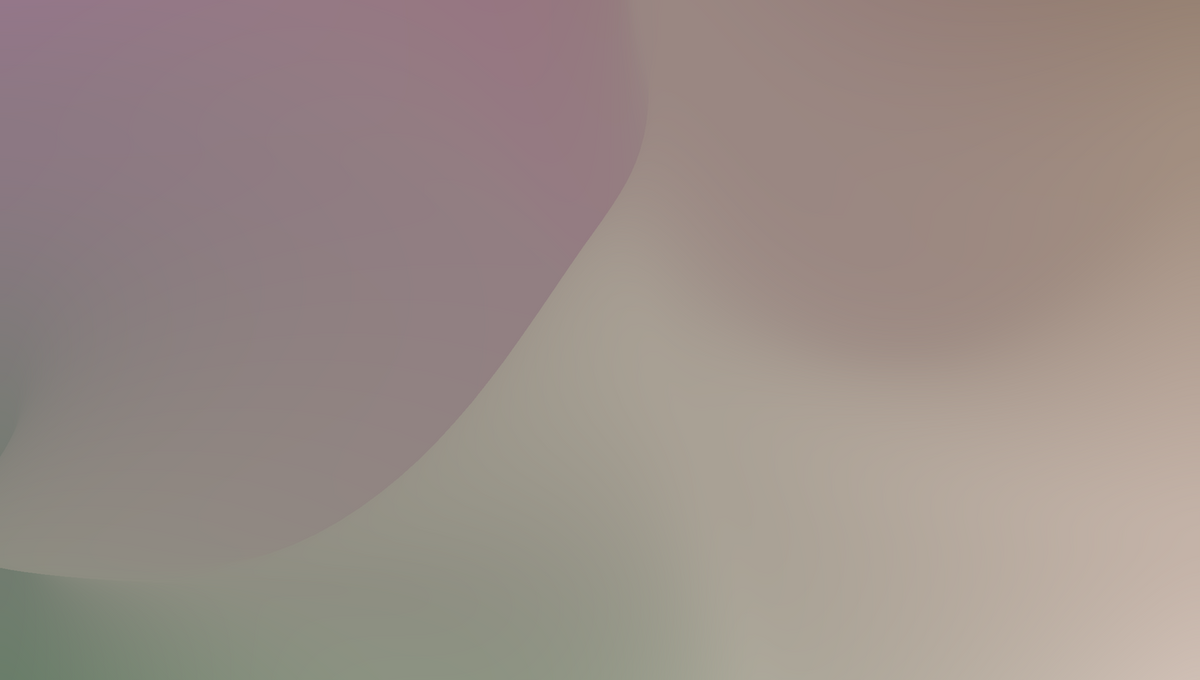 You are reading Creativerly, the weekly digest about creativity and productivity-boosting tools and resources, combined with useful insights, articles, and learnings from the fields of design and tech. The newsletter built for the creative community.
---
Hey and welcome to issue 102 👋
Moving Creativerly to Ghost really sparked and boosted not only my productivity but also my joy of writing. Since Ghost supports markdown, and I love to write in markdown, it is just incredibly simple to go straight ahead and publish my content. If you missed it, I just published Creativerly's second Interview with Jim Raptis, Designer, Software Engineer, and maker of MagicPattern and The Launch Checklist. Jim is a truly inspiring maker, constantly crushing it and sharing his experiences and knowledge with his followers and community. We talked about building and successfully launching multiple SaaS, writing as an investment, building a community, and staying productive across multiple projects. Super interesting read, make sure to check it out.
Also, if you are interested in all the tools I use to boost my productivity and operate my projects, including my weekly newsletter, I published a blog post about my workflow tech stack. If you want a quick roundup of all the tools I use, I shared a quick thread on twitter covering all of them.
I got quite a few blog posts and interviews in the pipeline already. One of the upcoming blog posts will be an in-depth reading and guide about Google Analytics alternatives, that are more ethical, and with a privacy-first approach. In a thread on Twitter I covered a lot of different GA alternatives, that are more privacy-friendly and created by Indie Hackers, Solodevelopers, creative minds.
I am super excited about all the upcoming content, and I hope you are too!
If you have recommendations or feedback, drop me an email or a tweet. For now, enjoy the newsletter!  🥰
---
Apps, Software, Tools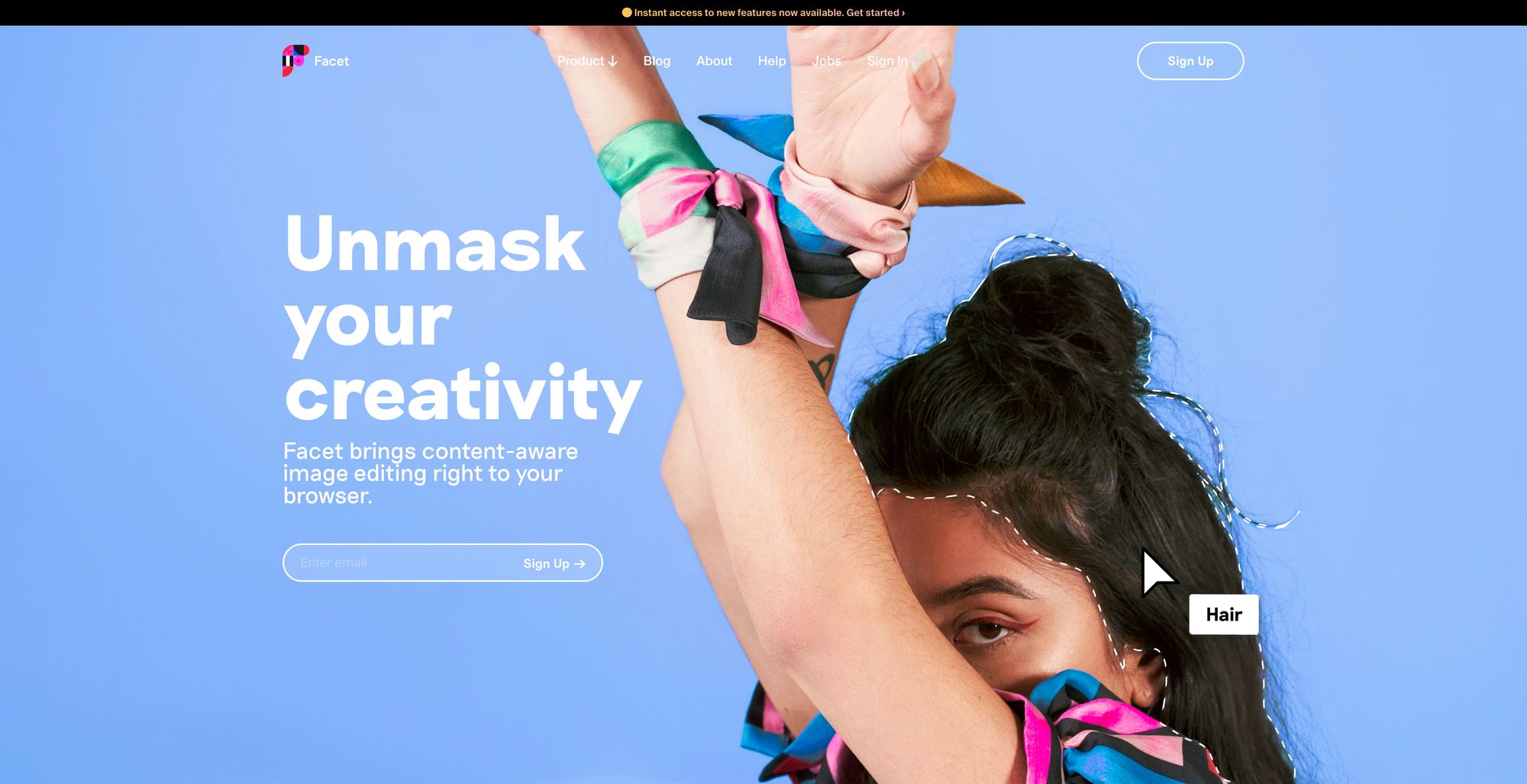 First things first, please take your time and enjoy browsing through Facet's website, since it is an awesome experience and pure joy. Facet is pushing image editing to a whole other level. Facet is an ai-powered image editing tool, that sits directly in your browser. Their mission is to empower professional creatives and teams to collaborate seamlessly on art direction and spend less time pushing pixels. With Facet you will get content-aware image editing. So, what does that mean? With Facet, your whole image editing workflow gets accelerated by what they call automatic layering. Facet understands how to mask everything from clothing, hair, and skin tones to textures and quarter-tone luminance ranges, freeing you up to focus on big picture concepts, instead of pixel-level edits. With another great feature called "Style Transfer", you will be able to transfer color, texture, and style directly from your visual inspiration. The lighting, color palettes, and mood automatically match. Batch Editing will balance and unify your images all at once. Facet maps your selections across all your images. This way, your edits are instantly multiplied across a collection. Besides all of those mind-blowing features, Facet will also support collaborative work, since you will be able to share your workspace and open it up to receive feedback from your teammates directly on your images via annotations. Facet is available for immediate access (but it will cost you $12/month - anyway, you can join the waitlist for a free account). It is always super interesting to see how creative minds keep pushing the boundaries with modern technology. Facet is an incredible tool, with a bright future ahead.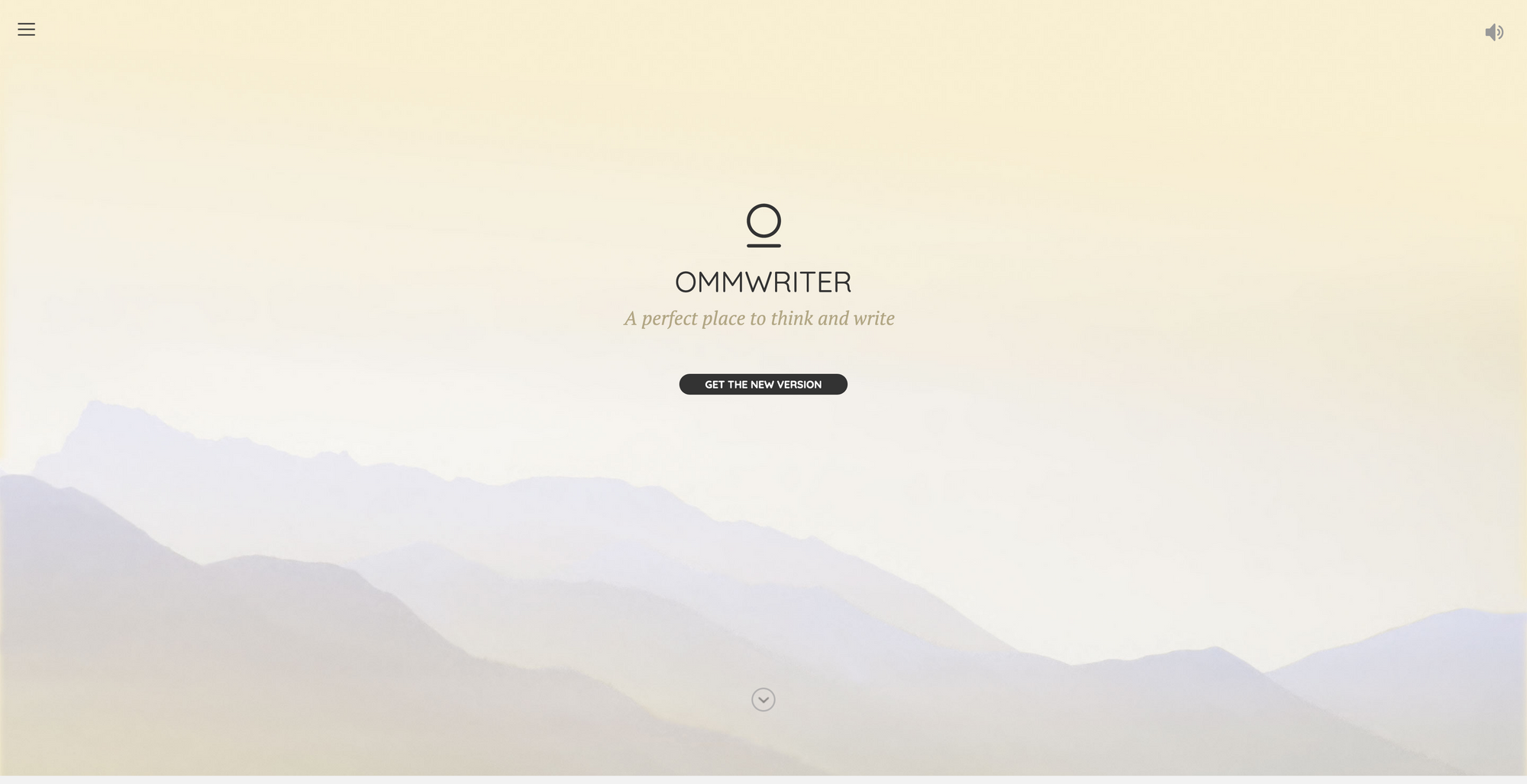 Writing is an incredibly creative process. Keeping focus while writing, bringing your thoughts down to paper is hard. The tool we use to write should support us during this creative process. But how does this work? The answer is: providing a distraction-free interface, so the user can straight focus on writing. People can get into focus in different ways. For me personally, I like to listen to some instrumental (mostly classical) music, turn off all notifications, and do some deep focus writing. As you might already know from my blog post covering all the tools I use on a daily basis, iA Writer is my preferred writing tool. But, I recently discovered OmmWriter, and I really like the idea of it. OmmWriter describes itself as a tool, that helps you concentrate better while writing. OmmWriter sets a natural setting, and that effectively insulates your mind from distractions and sets up a direct line between your thoughts and words. So far goes the theory. OmmWriter tries to achieve that by four core values. First, OmmWriter opens up in full-screen mode, without any distractions. Secondly, OmmWriter creates an ideal setting for focusing solely on your words, thanks to its minimalist design. Third, using OmmWriter feels as though each word flows from you naturally. And fourth, each and every element in OmmWriter is designed to stimulate your creativity. This stimulation happens through natural backgrounds, audio tracks, and sounds while typing. The new and interesting approaches just like OmmWriter's get me excited about software and tools.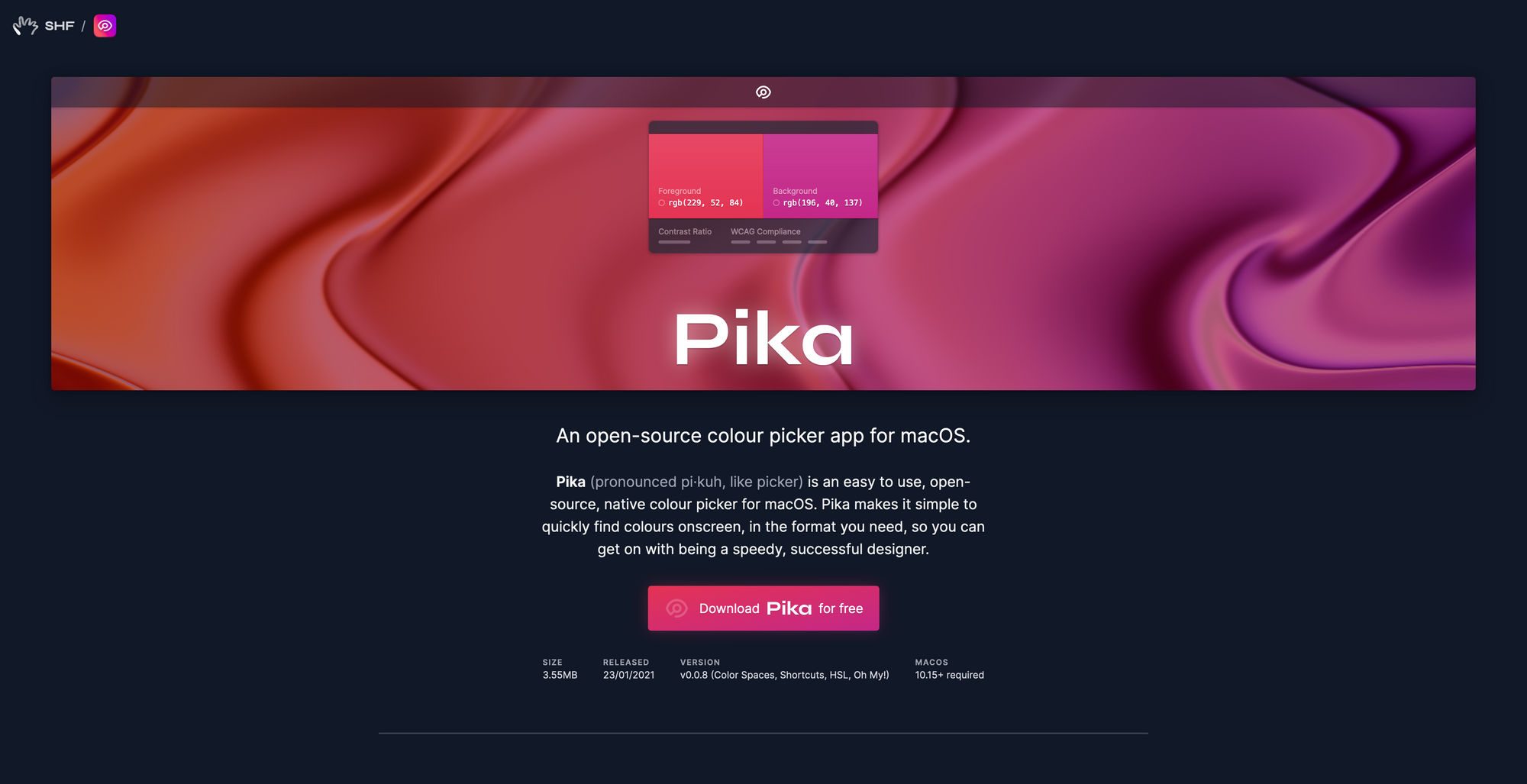 I got super excited when I found out about Pika. Pika is a super lightweight, open-source color picker for macOS. Such little helpers always excite me. Especially, since Pika is also open-source. So, what exactly does Pika for you? Well, Pika makes it incredibly easy to quickly find colors onscreen, in the format you need, so you can get on with being a speedy, successful designer. Pika is a super lightweight tool, tucked in your menu bar, Pika gets out of the way when you don't need it. After picking up colors, you can quickly compare them regarding WCAG compliance. Pika is already lightning-fast and native, but if you want it to be even faster, you can use a simple global hotkey so you can access Pika from anywhere, then use ⌘D and ⇧⌘D to start picking. On top of that, you can choose from popular color formats like hex, RGB, HSB, or HSL, and seamlessly copy colors for other applications with ⌘C and ⇧⌘C. You can download Pika completely for free. Super handy and useful little tool. If you are a designer and Mac user, this is a must download and install.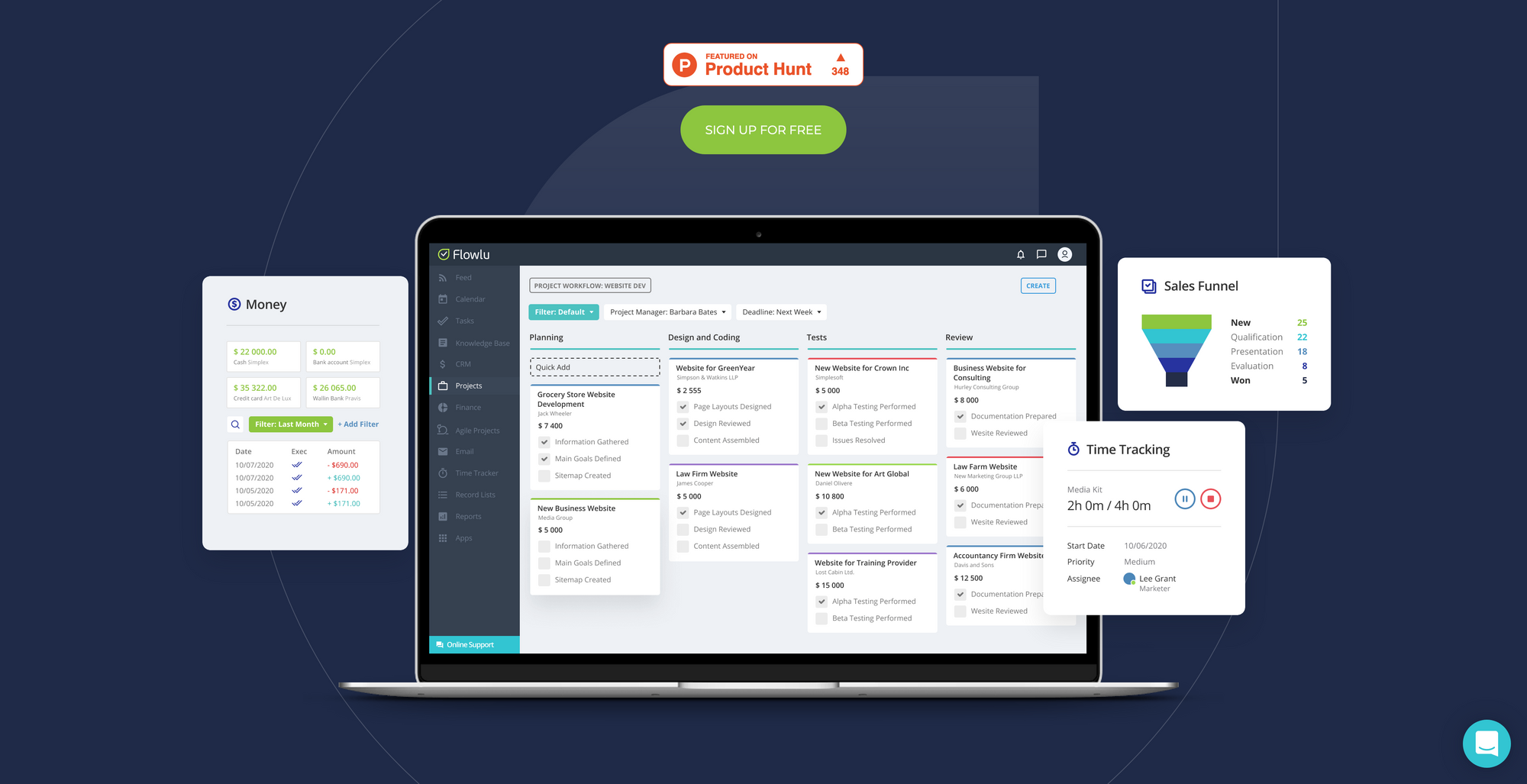 If you are looking for business management software, you might want to take a look at Flowlu. Flowlu includes all the essential online tools to run your company from project & customer relationship management to finance tracking in one single place. No matter, if you need checklists, kanban boards, time tracking, project workflows, or if you want the power of custom fields to create a customized workflow, Flowlu got you and your business covered. Organize, prioritize, and harmonize. Besides that, Flowlu also delivers a huge time-saver by automating invoice and estimate generations, read through clear analysis and reporting using graphical charts and data sets, manage multiple accounts, optimize your expenses and increase your profit. Get all the financial management insights you need, cash flow forecasting, online payments, recurring invoices, and a lot more. In the beginning, I told you, that Flowlu includes all the essential online tools to run your company. We already covered productivity, financial, and now let me tell you that Flowlu also covers customer relationship management. For remote teams, Flowlu offers a deeply integrated collaboration. Discuss projects, tasks, deals, and customers with your colleagues. As all of this wasn't already impressive, you can also create stunning guides and make them available to your entire team to build up your company's knowledge base. Super impressive tool, with a lot of different workflows.
---
Useful Resource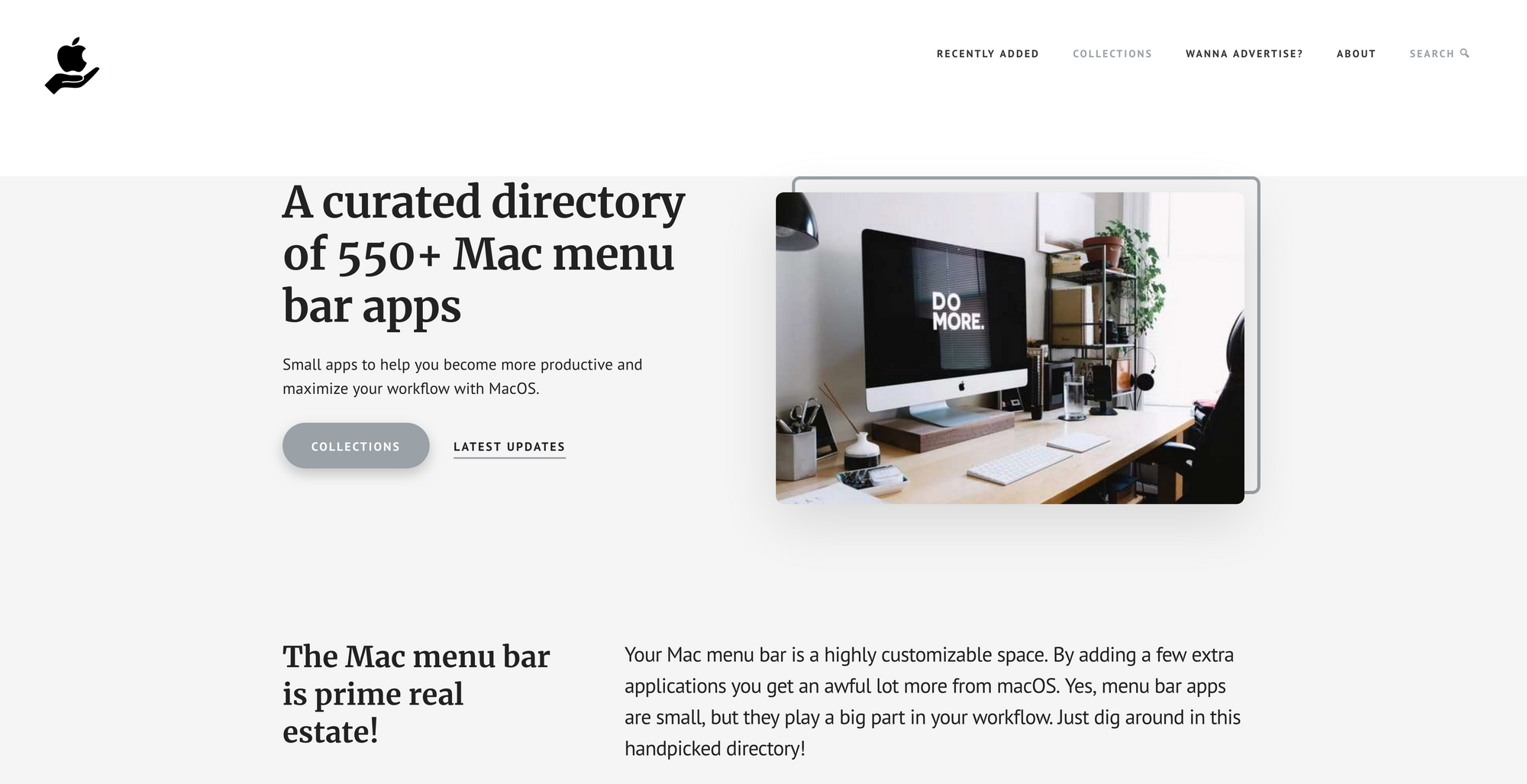 In my opinion people often underestimate the power of menu bar app on macOS. We just took a look at Pika, a super useful, lightweight, native, and lightning-fast color picker, that sits in your Mac menu bar. But, there are even more useful tools, boosting your productivity, straight from your Mac's menu bar. Macmenubar.com highlights basically all of them. It is a huge collection, structured through different categories, of super useful apps for your Mac. Here I got another great idea for a blog post "What sits in my Mac menu bar".
---
Mental Wealth
➢ The problem with prediction – "The machine they built is hungry. As far back as 2016, Facebook's engineers could brag that their creation 'ingests trillions of data points every day' and produces 'more than 6 million predictions per second'. Undoubtedly Facebook's prediction engines are even more potent now, making relentless conjectures about your brand loyalties, your cravings, the arc of your desires. The company's core market is what the social psychologist Shoshana Zuboff describes as 'prediction products': guesses about the future, assembled from ever-deeper forays into our lives and minds, and sold on to someone who wants to manipulate that future."
➢ Designing for Privacy – "In a tech-driven world, our economy runs more on information than ever. It surpassed oil and became the world's most useful resource, and We're handing it over more promptly than ever. Planning for privacy and information protection has never been necessary, and some attention-grabbing trends are rising. Once it involves creating secure merchandise, privacy should be encompassed within the entire style. Privacy will be lacking if it's an after-thought and checked out as a feature instead of a part of the merchandise."
➢ Consistency before quality – "I only know of one superpower, but it applies to everything: consistency. Do anything consistently for a long time (meaning multiple years), and you'll be good at it. Don't worry about quality until you've mastered consistency. Worrying about quality is an insidious flavor of productivity porn; you get the warm fuzzies of making progress even though no progress is being made. If you've ever researched workout routines for weeks without ever working out, or spent more time picking out your next book than reading it, you know what I mean. 10 minutes of pushups, pullups, and squats every day beats the heck out of a well rounded free weights routine that you only do twice a month. Writing something crappy every day beats the heck out of writing once every few months when you have a brilliant insight."
➢ Creative burnout: when the creativity tap runs dry – "Creativity is fragile: it needs to be fed enough inspiration, but not too much, for consuming an excessive amount of information may destroy its delicate balance. It needs space to grow, but should not be forced, for mechanical work may lead to lifeless output. Despite all our care, sometimes, it seems to be gone: the creativity tap has run dry. We experience the dreaded creative burnout. Whether they know it or not, any designer, writer, entrepreneur, photographer or creator of any type has experienced it at least once. Creative burnout is a state of emotional, physical, and mental exhaustion around creative work. The symptoms can be hard to pinpoint, and the potential causes are many."
---
Last week's quick bits
---
Twitter thoughts
---
---
---
Disclaimer: My posts may contain affiliate links. If you buy something through one of those links you won't pay a penny more, but I'll get a small commission, which supports this blog and also my side-projects. So consider buying something through my links. Thank you!