Newsletter
Ways to stay focused and get stuff done & Create a stronger portfolio today
In this week's issue of Creativerly: Simplify your daily task management, a digital coach for people who struggle with anxiety, the power of spaced repetition, and a lot more.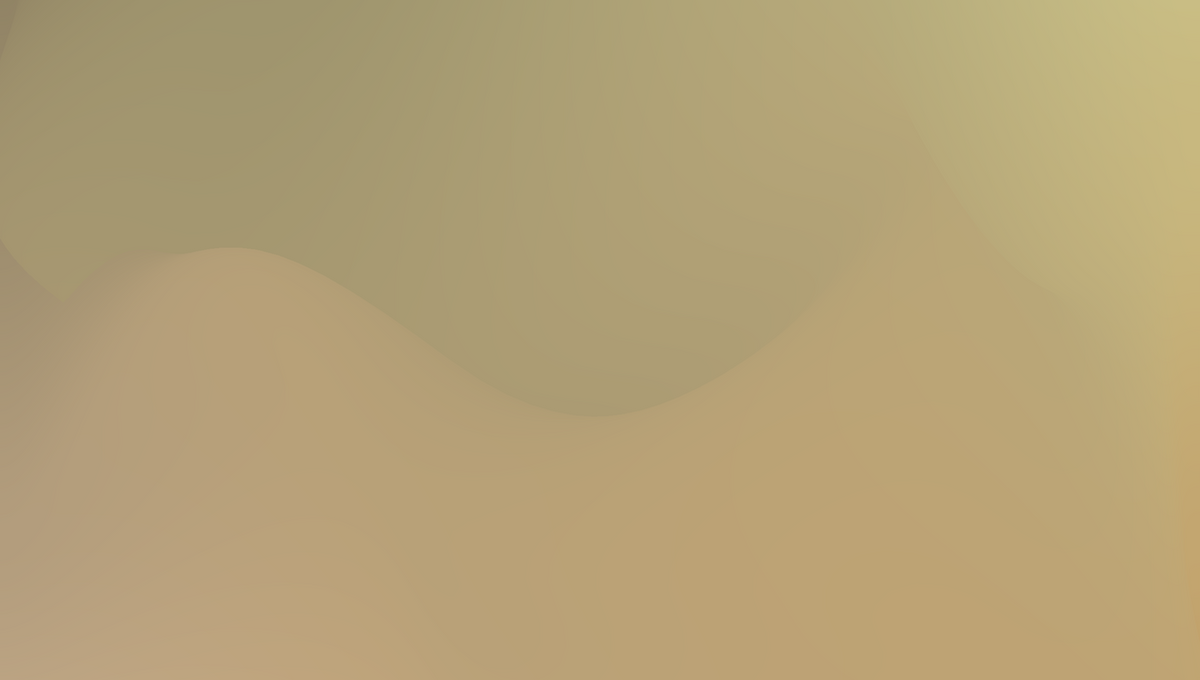 You are reading Creativerly, the weekly digest about creativity and productivity-boosting tools and resources, combined with useful insight, articles, and learnings from the fields of design and tech. The newsletter built for the creative community.
---
Hey and welcome to issue 60 👋
Over the last couple of days, I have read several articles about how Design can help during a pandemic crisis. As you can read, I skipped the question of whether design can help in such a situation immediately,  because the answer to this question is yes, definitely. Simple but effective design, whether it is graphic design (like posters, brochures,  books, magazines, etc.) or digital product design (like apps, online shops, websites), could be a crucial way to reach out and reassure more vulnerable communities during the coronavirus outbreak.
The UN just launched a Call to all creatives back on March 30th and it is still open until April 14th.
"The United Nations (UN) needs your help in translating critical public health messages, into work that will engage and inform people across different cultures, languages, communities, and platforms. The shortlisted work will reach everyone, everywhere."
For more information head over to Talenthouse.
It is always great to see how independent creatives just start and launch their own initiative to help during this crisis. Fresh upfront, I just discovered Benny Bowden last week. He just launched his Coronicons COVID-19 Icon Pack FOR FREE  to help those creating content or information related to current events. What a great idea, and looking at the icons he executed the idea incredibly awesome. This is a wonderful example of the initiatives we need during these strange times. Everybody can help!
If you have recommendations or feedback, drop me an email or a tweet. For now, enjoy the newsletter!  🥰
---
Apps, Software, Tools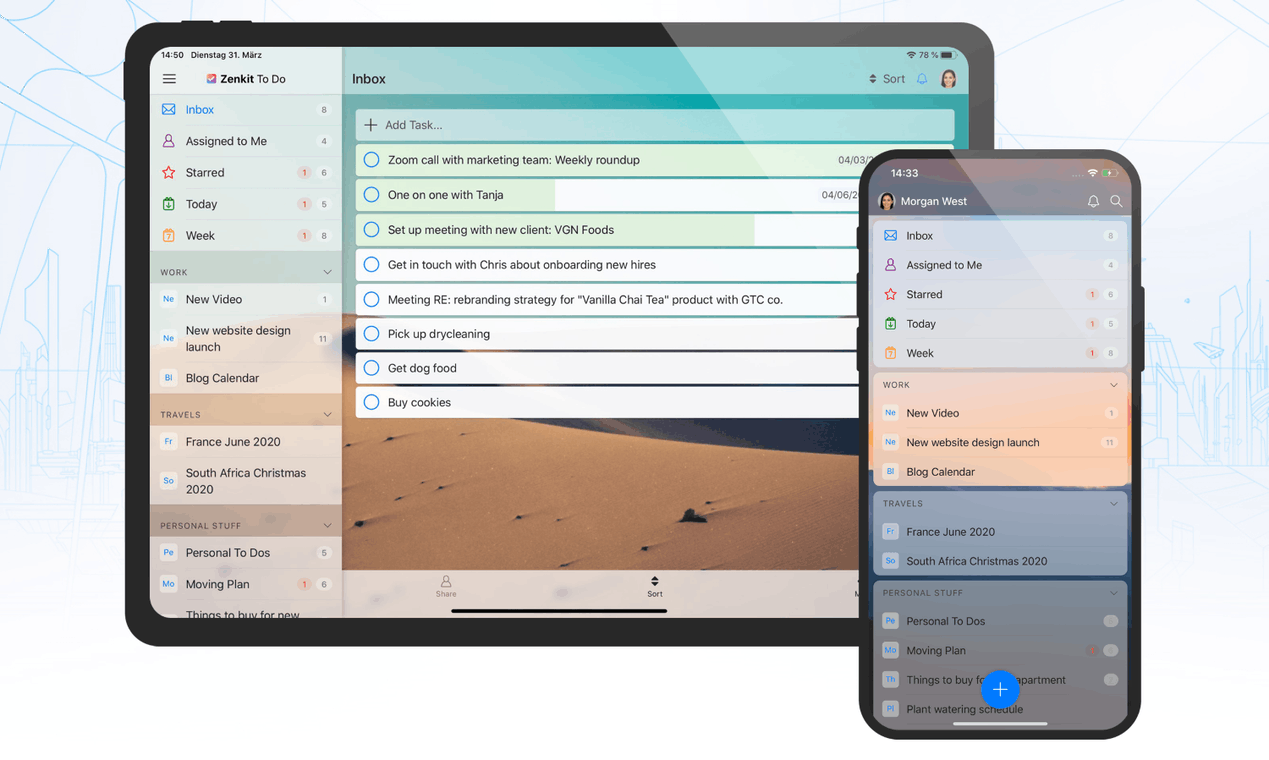 Zenkit To do is a task list app designed to simplify your daily task management. With a beautiful, intuitive design, smart lists, reminders, and more, To Do enables you to collaborate with your team, family, and friends, wherever you are.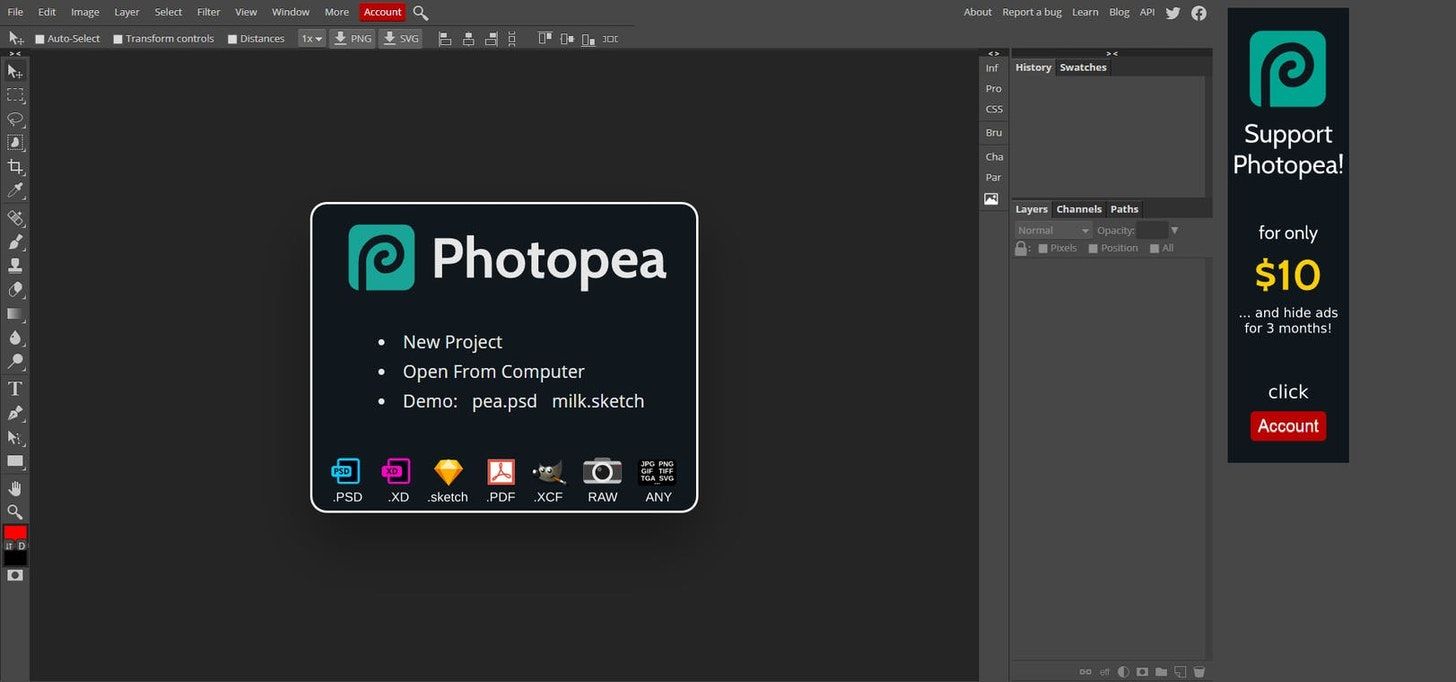 Photopea is an amazing, online image editor, whether you need to design a simple graphic or perform basic retouches to a picture, to advanced filters and scripting programming, Photopea has got you covered.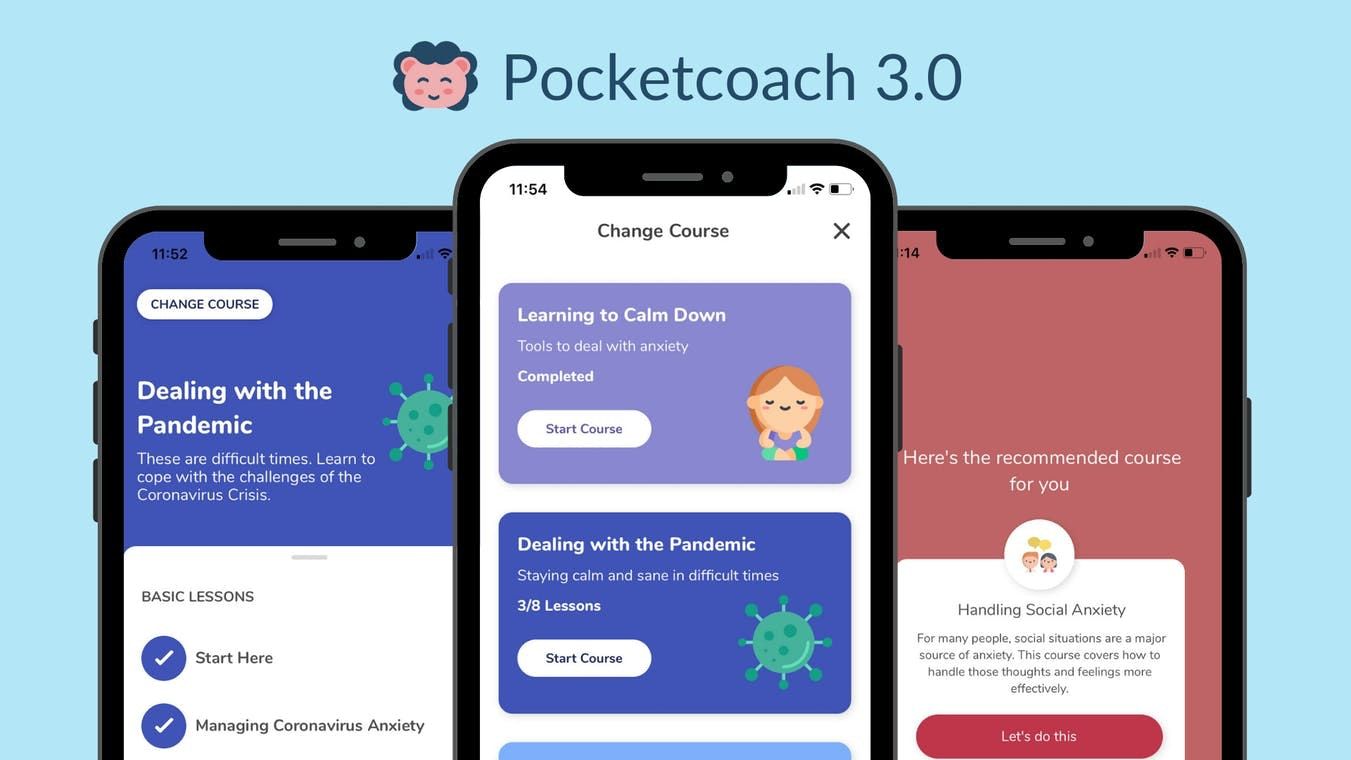 Pocketcoach is a digital coach for people who struggle with anxiety. The updated app contains an entirely new course to help you deal with the Pandemic, and much more!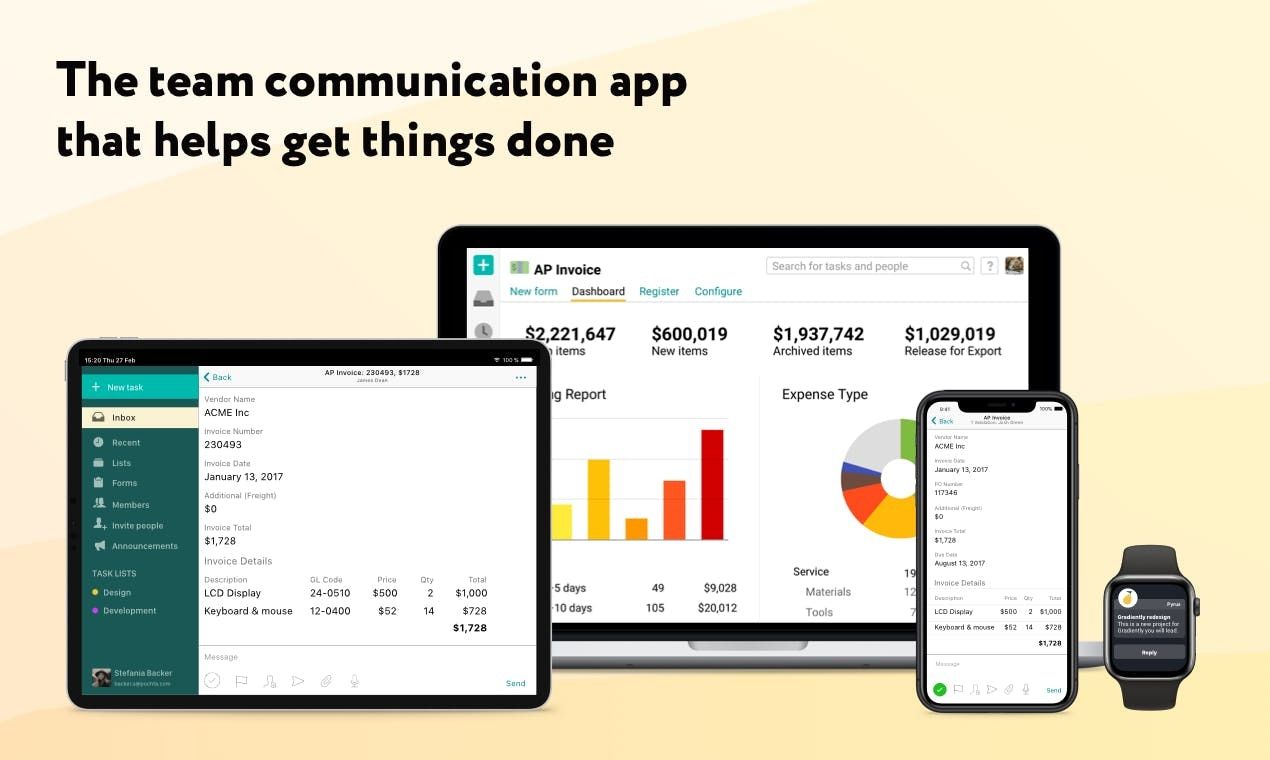 Pyrus helps track tasks and automate business processes in a single app. It's a place where conversations happen, decisions are made, and execution is seamless. With Pyrus, your team communication stays focused.
---
Goods & Gadgets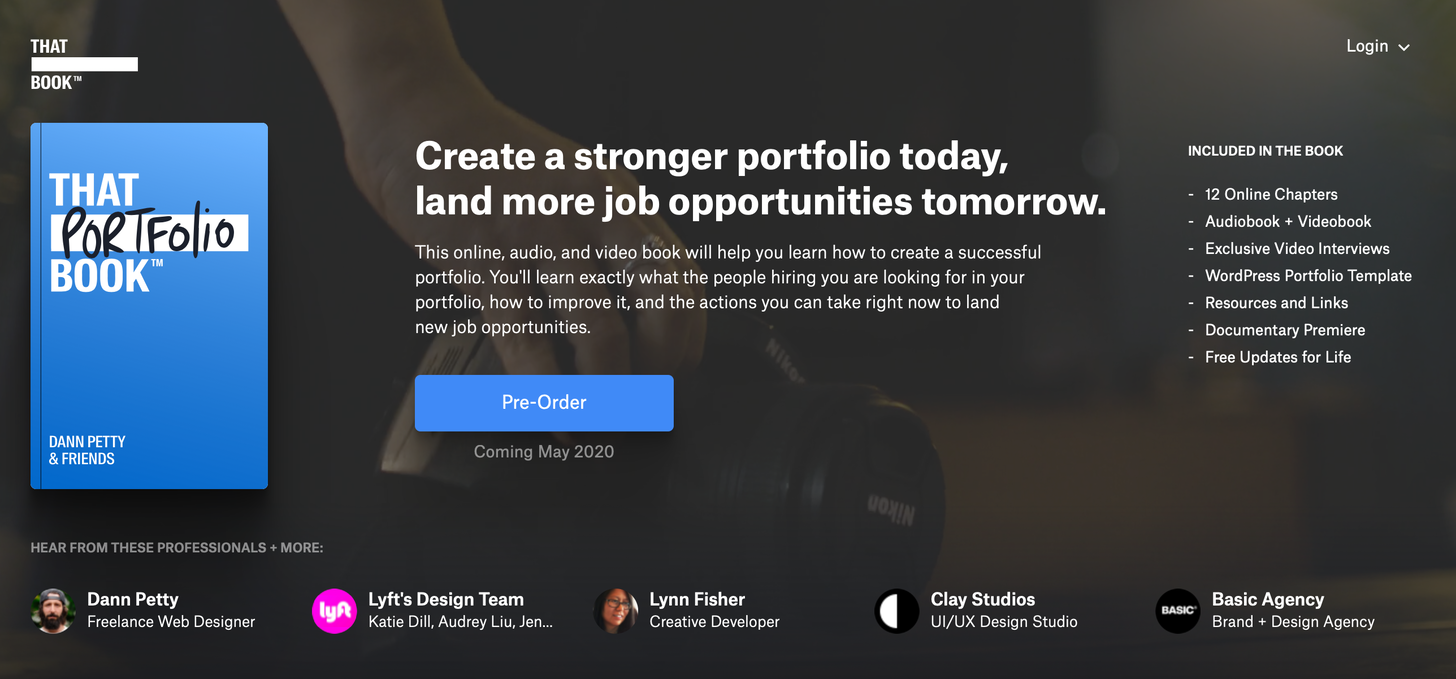 This online, audio, and video book will help you learn how to create a successful portfolio. You'll learn exactly what the people hiring you are looking for in your portfolio, how to improve it, and the actions you can take right now to land new job opportunities.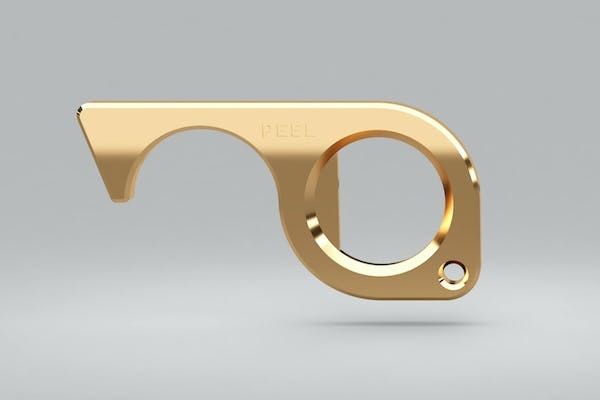 The hook & pointer enables you to open doors, press buttons, and checkout without touching shared surfaces. It's cut from a solid piece of brass, which is naturally antimicrobial. It goes on your keychain so you always have it with you.
---
Useful Resource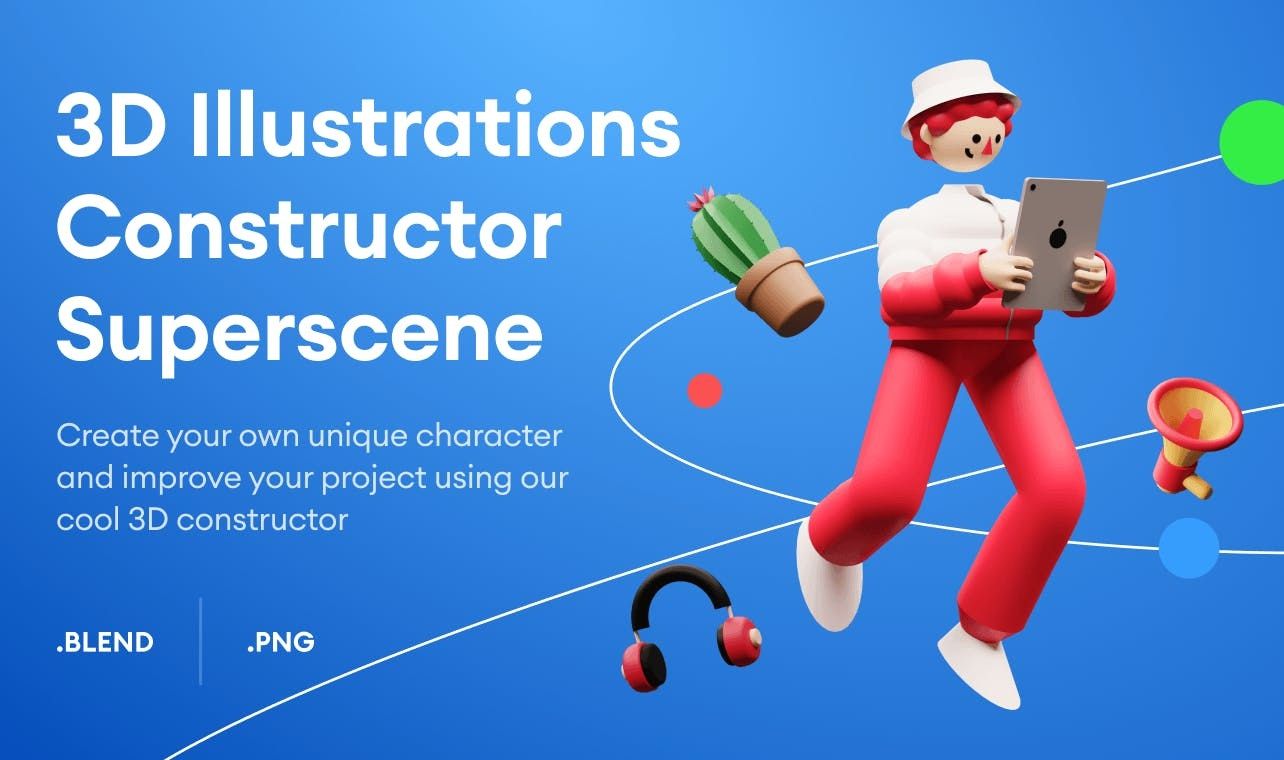 3D illustration constructor with funny characters inside. Create your unique illustrations or just take ready-to-use scenes from the pack. Compatible with Blender, Figma & Sketch.
---
Mental Wealth
➢ 4 Ways to Stay Focused and Get Stuff Done– You grab a cup of coffee, turn on your laptop, and take a deep breath; it's time to focus. You open a blank note to start writing a project plan, and rather than wrapping up the first draft in the usual hour or two, you find yourself on social media, checking your phone, or simply zoning out.  If you're distracted by the current news cycle, adapting to working in a new place (or working from home for the first time!), or trying to calm your worries, it can feel impossible to concentrate on work. But the goal in times of uncertainty isn't to match your peak productivity levels. Instead, it's about finding pockets throughout the day that are more conducive to focusing, and gradually reducing distractions. Here are four ways to stay on task and get your work done.
➢ You're (Probably) Doing Digital Accessibility Wrong – Thirty years after the historic passage of the Americans with Disabilities Act, the landmark legislation that transformed the US's workplaces and common spaces for the better, so much of our lives have moved out of the physical world and into the digital one. The urgency of equality — and the need to ensure that web design and development consider digital accessibility and the user experience of those with disabilities — is at an all-time high. Nearly one in five Americans have some form of disability. Globally, the number is higher than 1 billion. Although equal access to community spaces — both in the physical and virtual world — is a clear human right, for millions of Americans, the web is broken. It's a place packed with frustrating stumbling blocks and disorienting design, and it's in dire need of a UX overhaul.
➢ Yours Truly, Freelance Design Advice – Dearest New Freelancer, Well, you did it. You're a freelancer now. What a word. Freelancer! So lithe and nimble and untethered. Strap a rocket to your back, aim for the stars, and whoosh! Any client, any project,  any day now. Good on you. It takes guts to sail the seas of self-employment. There are no guarantees, but you looked uncertainty in the eye and chose to bet on yourself. That's admirable. Quickly, you'll find yourself collecting new skills, experiences, and a whole helluva lot of confidence. You'll also take your lumps. You'll be low-balled, nitpicked, and no-showed. There will be big-timers, down-talkers, and dozens of well-meaning folks who want to hire you for any job but the one you're good at.
➢ The power of spaced repetition – Many startups are offering learning products based on dubious claims. While the neuroscience of learning is pretty well understood in terms of underlying biological mechanisms, very few interventions have been proven to have a positive impact on these processes. In a sea of unproven strategies, spaced repetition is the strongest evidence-based learning technique. The concept of spaced repetition is not new. In 1939, H. F. Spitzer tested the effects of a type of spaced repetition on 3,600 students in Iowa who were learning science facts and showed that spaced repetition was effective. But this early work went unnoticed. It took more than twenty years before researchers started looking into this learning approach again.
---
Essential Reading
➢ Make Time: How to focus on what matters every day by Jake Knapp – Most of our time is spent by default. We all wish for more hours in the day. We all struggle to make time for what matters. Help is here.

Productivity experts  Jake Knapp and John Zeratsky have created a four-step framework that anyone can use, packed with more than 80 tactics to help you design your day around the things that matter. Tactics such as:

· Choose a daily highlight                                                
· Be the boss of your phone                                                
· Stay out of social media infinity pools                                                
· Slow your inbox                                                
· Make TV a 'sometimes treat'                                                
· Exercise every day (but don't be a hero)                                                
· Eat without screens                                                
· Go off-grid                                                
· Spend time with your tribe                                                
· Make your bedroom a bedroom                                                

With tips and tricks to help you change your life, it's time to stop daydreaming about projects and activities that you'll get to 'someday', and start that someday today.
---
Typeface of the week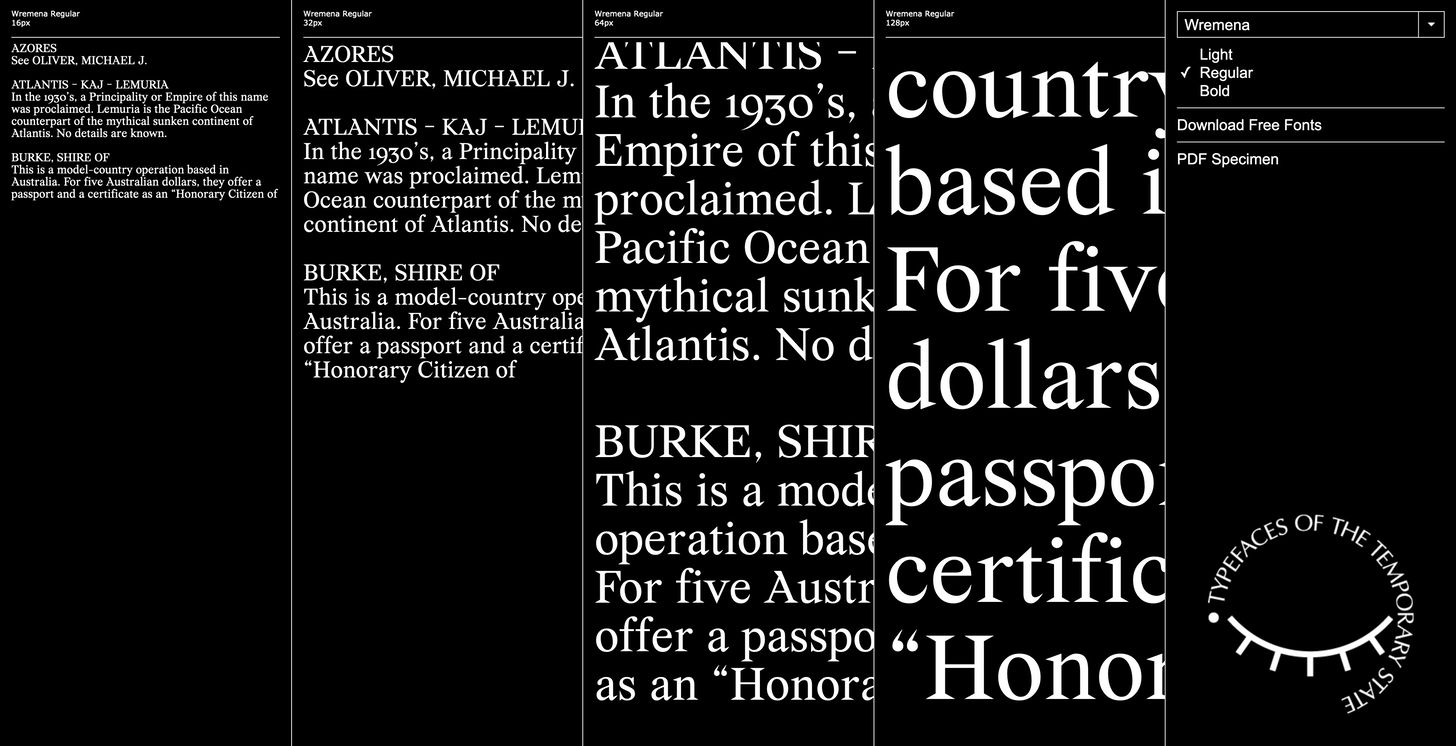 Wremena is a serif typeface designed by Roman Gornitsky and published through Russian foundry The Temporary State in 2017. The design is an update on Gornitsky's 2009 typeface Vremena, and, like its predecessor, is available as a free font. The design is similar to Times New Roman but features sharp, triangular serifs that become more pronounced in the heavier weights. The family is available in light, regular and bold styles but does not include italics.
---
Till next time! 👋

Support: You have a friend who is looking for inspiration, news about design, and useful tools and apps? Forward this newsletter to a friend or simply share this issue and show some support. You can also show some love by simply clicking the button down below and keep this newsletter a sustainable side-project by buying me a coffee. ☕️ 🥰
---