Newsletter
Why You Need to Protect Your Sense of Wonder & Work on the right things
In this week's issue of Creativerly: A collaborative tool to centralize, organize, and activate contacts, bring all your creative work together, how to stop from spinning into meltdown, and a lot more.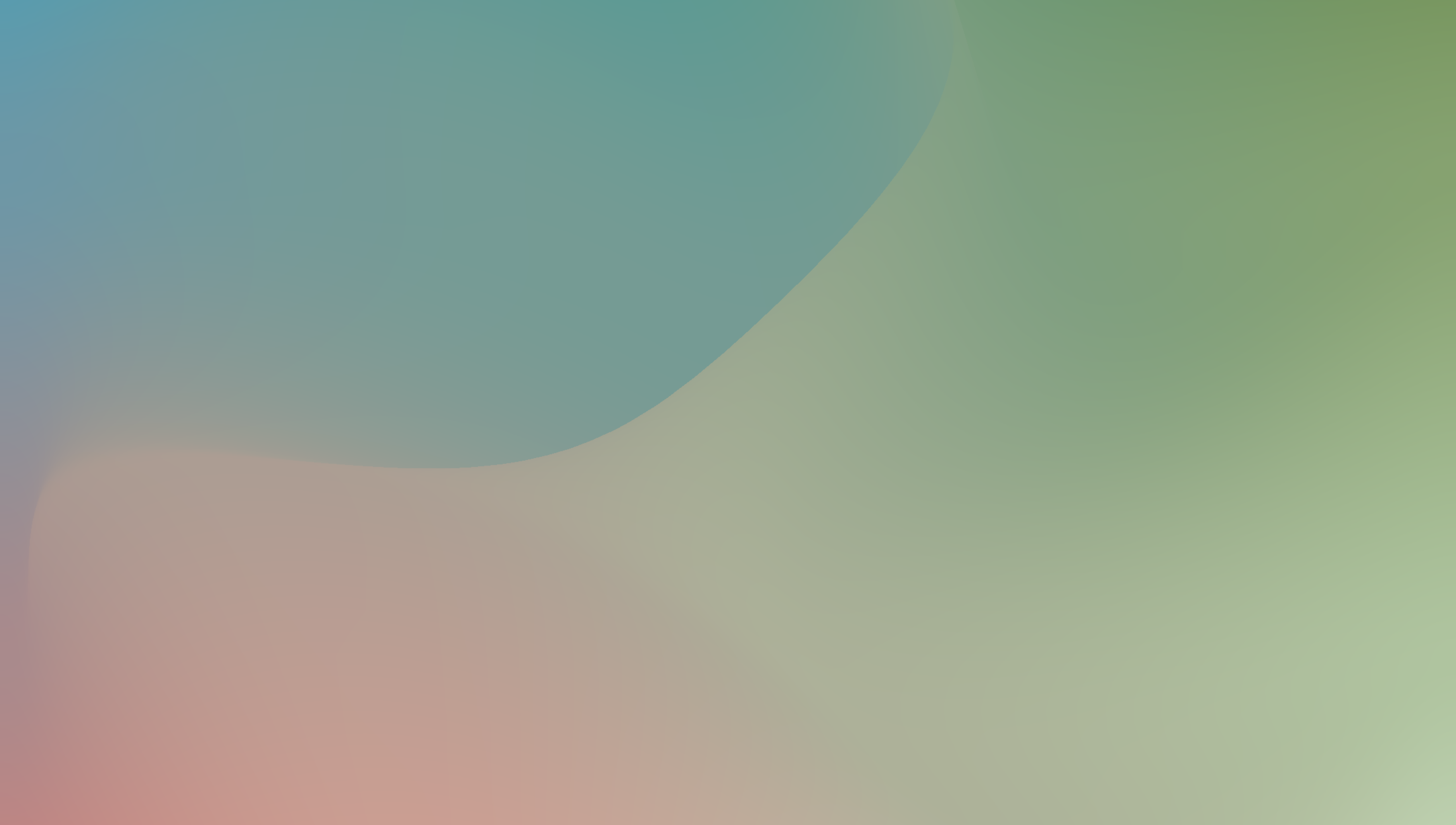 You are reading Creativerly, the weekly digest about creativity and productivity-boosting tools and resources, combined with useful insights, articles, and findings from the fields of design and tech. The newsletter built for the creative community.
---
Hey and welcome to issue 134 👋
This is the second newsletter issue of Creativerly which got pre-scheduled, which means I am still enjoying my holidays while you can enjoy some fresh new tools, articles, and content in general. Next week I will be back in front of my computer and everything will be back to normal.
This is my very first vacation in a while without taking my laptop with me. All I have with me is my smartphone (which I try to use less often), a pen and a paper notebook, my eBook reader, and some paperback books. It is my first vacation in a while where I log off completely and focus on reading, thinking, and taking notes.
This is a friendly reminder that we all should log off completely once in a while. While quite a lot of my work relies on being online, engaging on different social networks, and being active in different groups, I always welcome those days, where do not open Twitter a single time for example.
While loads of our day-to-day life are happening online, we should get back to appreciating offline time way more and way often.
If you have recommendations or feedback, drop me an email or a tweet. For now, enjoy the newsletter!  🥰
---
Apps, Software, Tools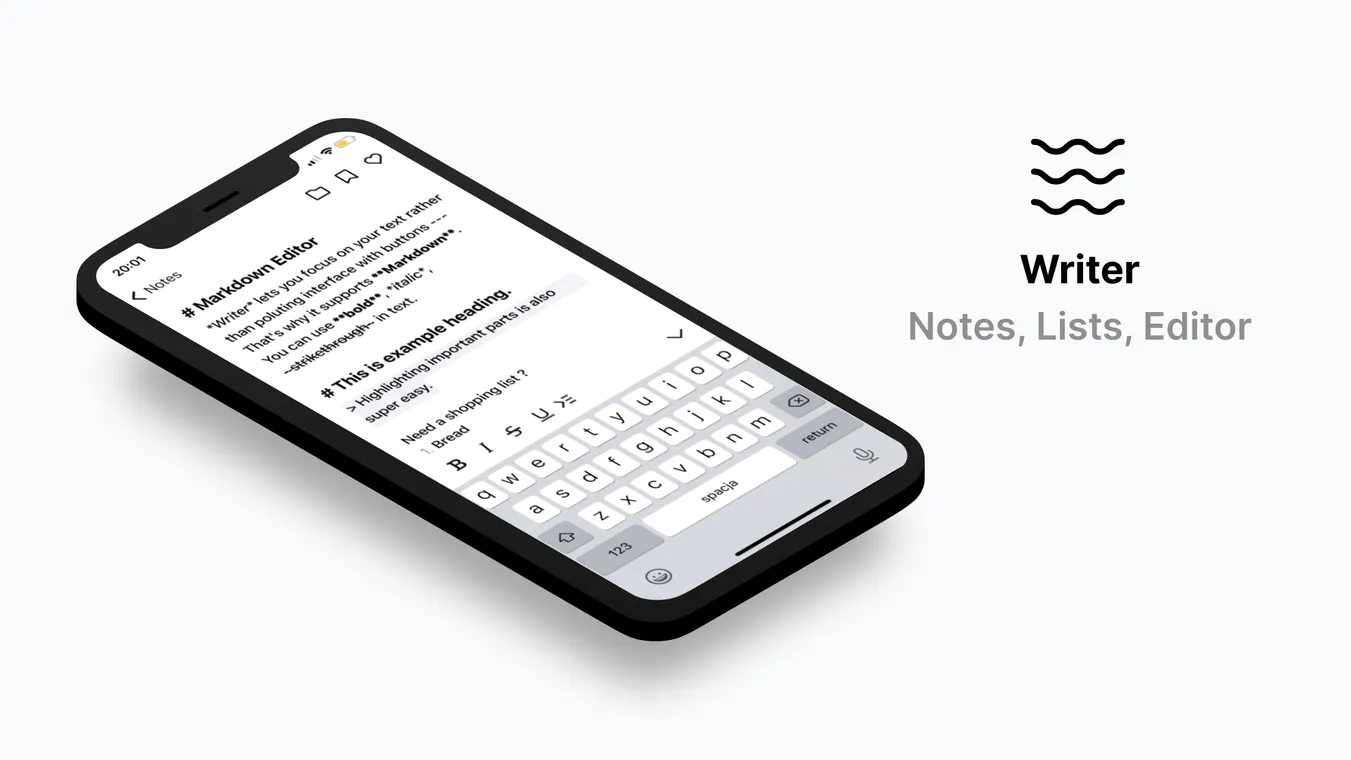 When I am doing a deep focussed writing session, the most important thing I need is a distraction-free experience. iA Writer is delivering exactly this. While I use the app for quite some time already, I am always excited to find out about other minimal, distraction-free, but still powerful writing apps, just like Writer.
Writer is a beautifully designed, lightweight, secure, fast, and minimal text and note editor built for iOS, iPadOS, and macOS. Since Writer is an app build for the Apple ecosystem, all your notes will be synced securely through Apple Cloud to all your devices. Writer is using CloudKit for synchronization, a secure and encrypted service provided by Apple, so you can be sure your notes and your data are safe, encrypted, and never seen or accessible by any third party.
Writer is markdown-based which means you can edit your notes blazingly fast. My favorite way to write notes but also long-form blog posts is by using markdown. Once you get used to all the markdown commands you will be blazingly fast at editing. It is simply my favorite workflow. To make the app a little bit more tailored to your preferences you can even customize the typography to your liking.
If you are looking for a writing app delivering a simple, elegant, distraction-free writing experience, then you might take a look at Writer.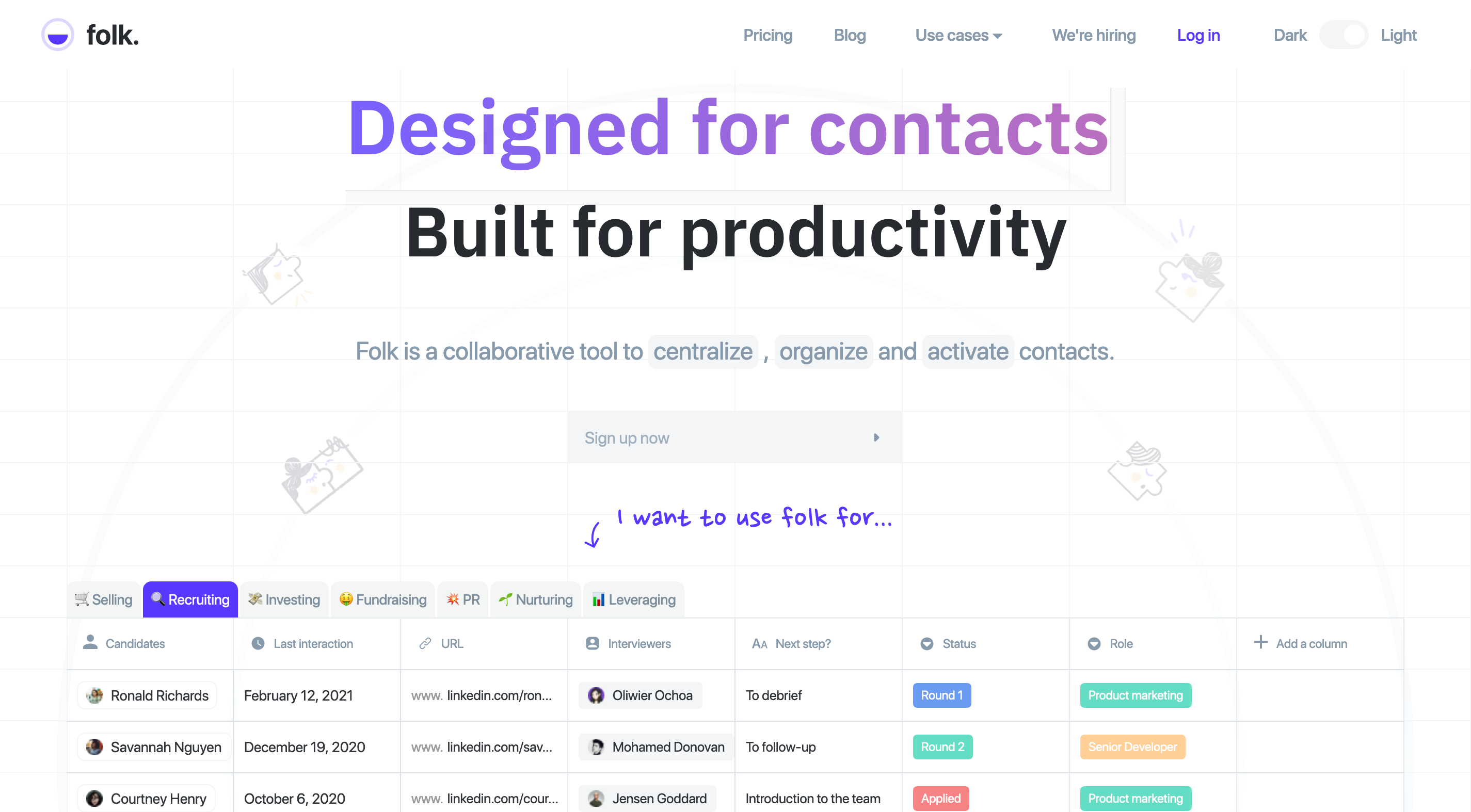 If you want to keep track of all your contacts because you are working in the fields of recruiting, fundraising, PR, or others, you might should take at folk, an easy-to-use tool to centralize, organize, and activate all your contacts. Folk seamlessly connects to all your email accounts and will then synchronize all your contacts for you.
To keep folk and your contacts clean, folk is using a built-in intelligence that removes duplicate and junk contacts so that your team's data is free of any clutter. Within folk you can then bring order and value to your contacts. This happens by sorting contacts and finding space for your team's relationships by organizing them into groups. On top of that, you can customize contacts with the data that matters to you, for example adding custom fields, tags, descriptions, and more. With the help of tags and filters, you can create custom lists, so your most important contacts are always just a few clicks away.
Folk was built with simplicity in mind, therefore it is easy-to-use and customizable as you go. Since folks integrate with the communication tools you are already using, you do not have to worry that you miss out on any new contacts, as they will get added to your folk automatically. Folk is also blazingly fast so you always find the contacts you are looking for in a matter of seconds.
Folk is still in beta and free for now. Once they officially launch, there will be a free plan with a limit of 200 contacts, and dedicated personal CRM and Team plans.  `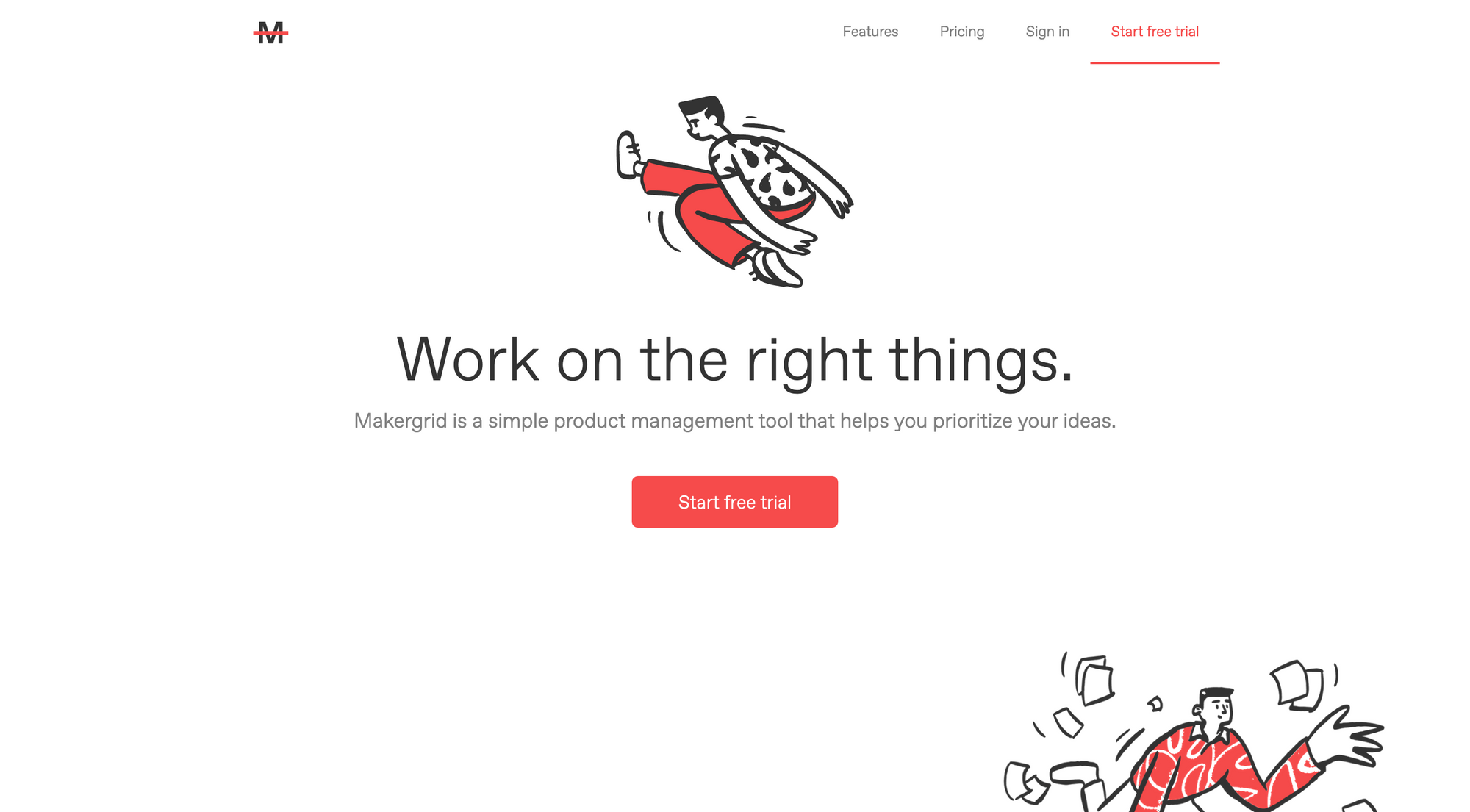 Makergrid is a simple, lightweight, lovely tool that helps you prioritize your ideas so you can focus on what matters. Makergrid is based on three different views. First, there is the table. The table view is the place where you keep track of all your projects within one place. No matter if you want to record your ideas, tasks, requests or feedback, the table is the place to go to quickly jot down everything and see the big picture.
The second view is the matrix view. After tracking down your ideas within the table view, the matrix view serves as a way to identify priorities. The matrix view is based on the Eisenhower Matrix, if you are not familiar with this technique or rather the process of planning and exercising conscious control of time spent on specific activities, you can check out a quick introduction here. With Makergrid you can use the matrix view to quickly organize your ideas. The matrix view will help you to clearly identify your quick wins, it will guide you to stay out of time sinks and bring true innovation by working on your big bets.
The third view of Makergrid is the column view. The column view is basically a kanban board, which lets you plan, structure, and organize towards your goals. The column view lets you quickly define your own workflow, so you can move your ideas and tasks around to see what is planned next, what is currently being worked on, and what is already done.
All of Makegrid's features are available under one single subscription which will cost you $19 per month with a 7-day free trial. The subscription includes unlimited makers, unlimited ideas, and all of the three views (table, matrix, column) of Makergrid.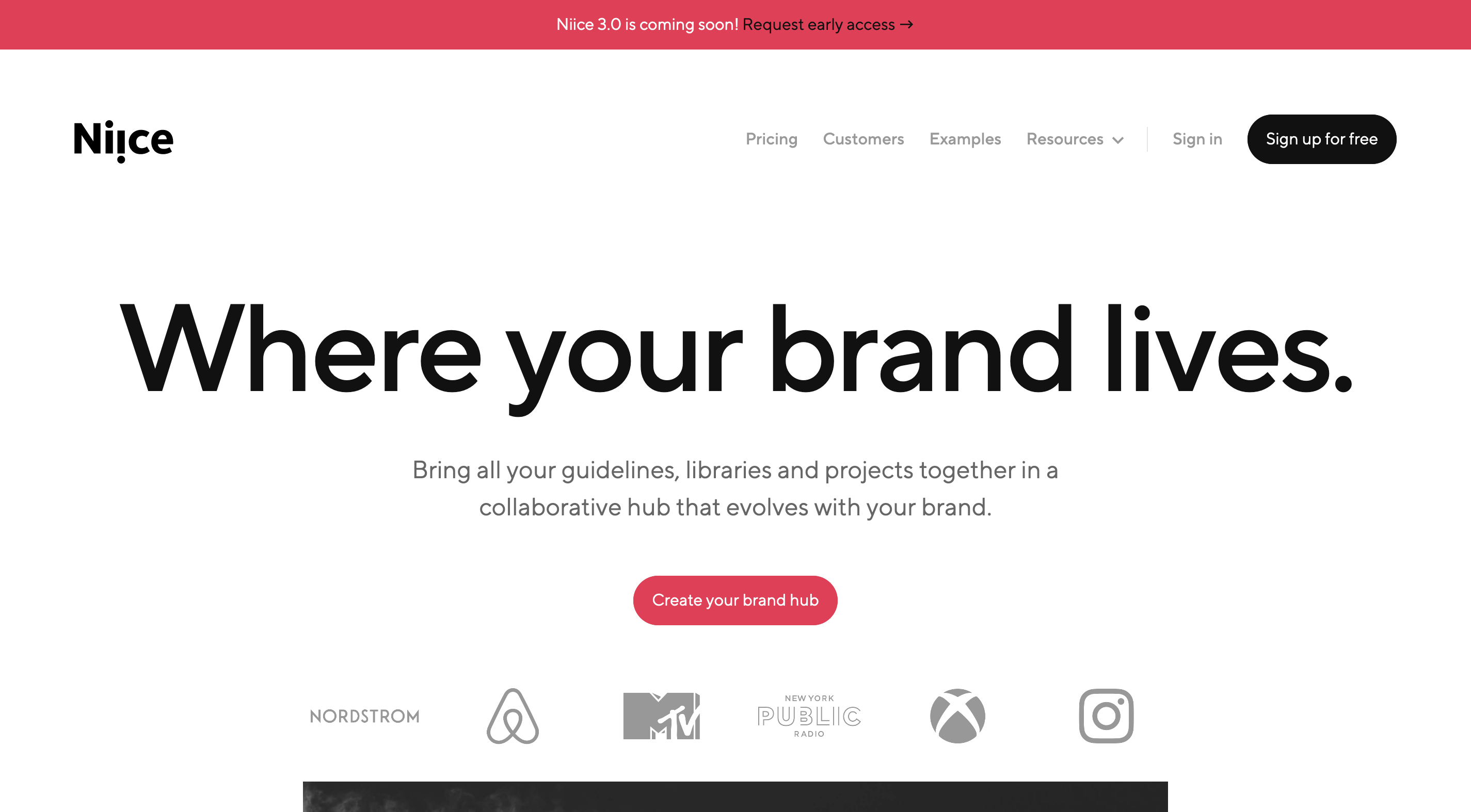 As a company or brand grows, so will all your design and creative assets you use across websites, apps, social media, blog posts, and more. At some point, it will get harder and harder to keep track of where all of those assets were stored and safe. Probably they are scattered across different clouds and computers. Niice is a tool that brings order to chaos. With Niice all your guidelines, libraries, and projects live together in one creative hub.
Niice enables you to bring all your creative assets under one roof. Do not worry if you already have created guidelines for your brand somewhere else, as you can importing existing ones or simply create new ones which are then easy to update and share within Niice. Niice gives you a great overview of all your files, so you easily browse hundreds or even thousands of images, PSDs, PDFs, prototypes, or videos side-by-side. It never has been that easy to keep track of all your brand assets.
On top of that, Niice was built with collaboration in mind, so you can seamlessly collaborate remotely on any creative projects. Involve your colleagues, clients, and your team from brief to approval, Niice will showcase the whole story behind it. As your brand evolves, Niice will keep everything and everyone in sync. Niice is truly a superb brand asset manager for in-house creative teams. If you want to get a taste of how your guidelines, libraries, or projects could look like within Niice make sure to check out the examples they showcase on their website.
If you want to join companies like Airbnb, Disney, Uber, Sony, Sonos, Activision, and others, and start using Niice for your creative team, you can do so right now. The starter plan is available for $83,50 per month (billed annually) and includes up to 10 users and 50GB storage. If you need more users and more storage, the Growth plan might be the right fit for you offering 25+ users and 1TB+ storage for $419 per month (billed annually).
---
Useful Resource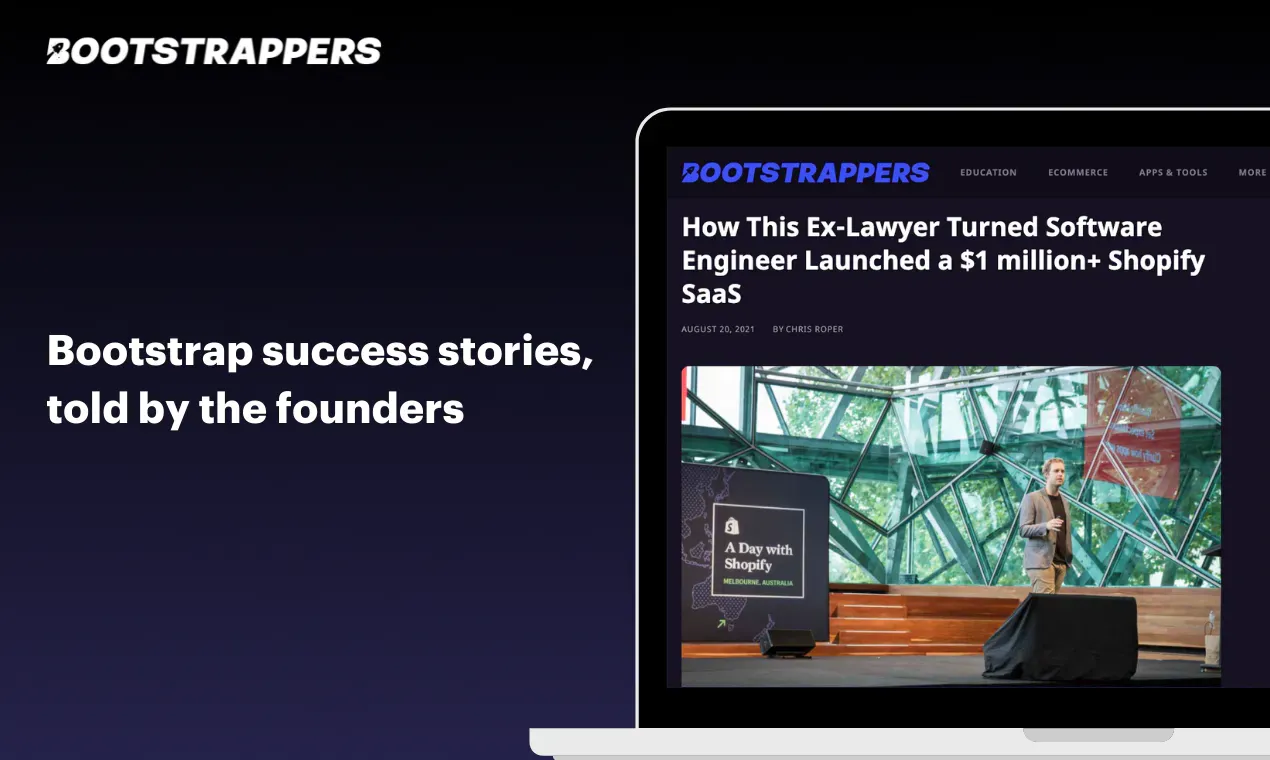 Bootstrappers is a new publication highlighting the stories and journeys of bootstrap founders. The publication was founded by Andrew Gazdecki, founder of Microacquire. Andrew stated that major media shouldn't be reserved for VC backed startups. There are countless bootstrappers building, launching, and growing profitable businesses, and those folks and their stories should be highlighted too. Bootstrappers.com was exactly created for that.
---
Mental Wealth
➢ The life-changing freedom of doing things poorly – "After spending nearly 15 months cooped up for lockdown, I've pretty much gone feral. Becoming a person again isn't easy, but I'm working on it. And you know what's helped the most? Doing things poorly. Anything worth doing is worth doing poorly. I've been telling myself this, daily, since getting vaccinated. I've found that it's easier to act if you lower the barrier, so I've been riding the momentum of small, incremental actions to get big stuff done."
➢ How to Stop From Spinning Into Meltdown – "If you're someone who tends spin out into a meltdown, rage, shutdown, or anxiety attack, things can be really difficult. A small frustration or fear can be turned into something huge, and ruin your entire day. If this is you, know that you're not alone. This happens to a lot of people, in a variety of ways."
➢ Why You Need to Protect Your Sense of Wonder — Especially Now – "We may be slowly returning to our offices (more or less), but the strains of the pandemic are hardly over. As we enter a transitional stage after a year of trauma and strain, more than ever we need ways to refresh our energies, calm our anxieties, and nurse our well-being. One potentially powerful intervention is rarely talked about in the workplace: The cultivation of experiences of awe. Like gratitude and curiosity, awe can leave us feeling inspired and energized. It's another tool in your toolkit and it's now attracting increased attention due to more rigorous research."
➢ Ads, privacy and confusion – "Privacy is coming to the internet and cookies are going away. This is long overdue - but we don't know what happens next, we don't have much consensus on what online privacy actually means, and most of what's on the table conflicts fundamentally with competition."
---
Twitter thoughts
---
Till next time! 👋‌‌‌‌
Support: Do you have a friend who is looking for inspiration, news about design, and useful tools and apps? Forward this newsletter to a friend or simply share this issue and show some support. You can also show some love by simply clicking the button down below and keep this newsletter a sustainable side-project by buying me a coffee. ☕️ 🥰
---
Some of the links in my newsletter and my blog posts are affiliate links. Those links are marked by an asterisk "*". If you buy something through the link, the product will not cost you anything more, but I will receive a small commission which not only supports Creativerly and my work but also helps me to keep this publication a sustainable side-project.