Newsletter
Your space to connect the dots & Work is broken. Can we fix it?
In this week's issue of Creativerly: Everything you need to create amazing documentation, your time matters, this is what happens when there are too many meetings, and a lot more.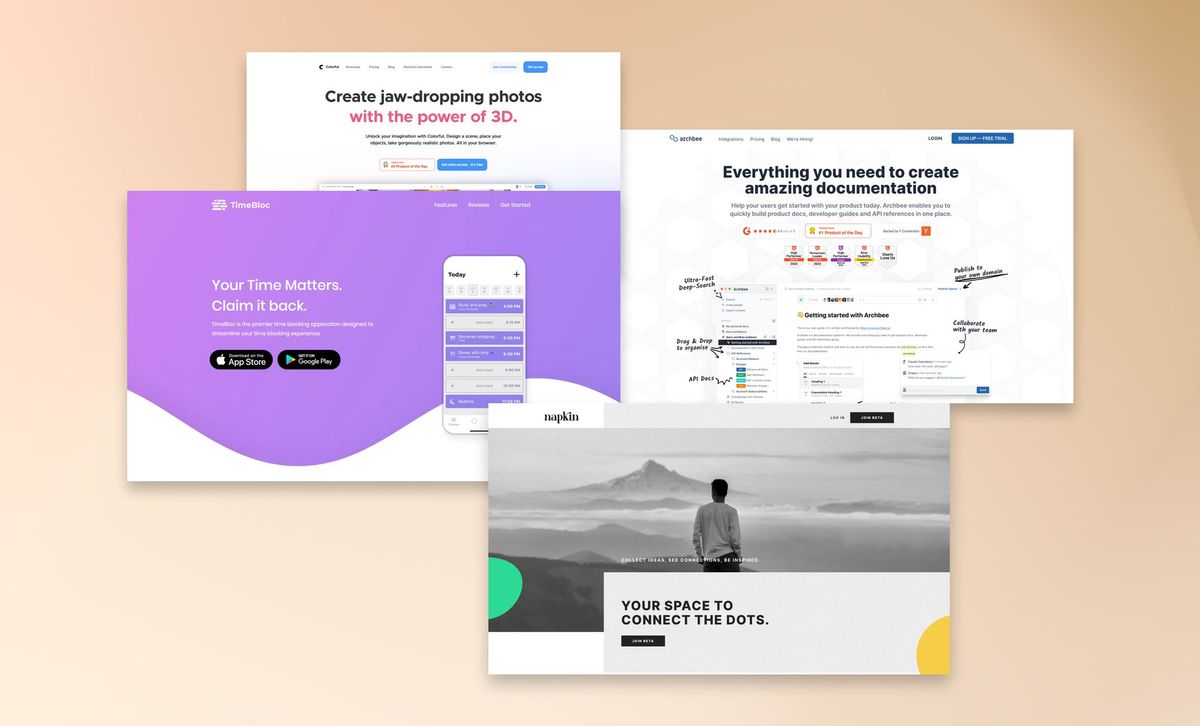 You are reading Creativerly, the weekly digest about creativity and productivity-boosting tools and resources, combined with useful insights, articles, and findings from the fields of design and tech. The newsletter built for the creative community.
---
Hey and welcome to Creativerly 167 👋
What is the main motivation of selling an app to a huge company, joining their team and shutting down the app?
Last week, I read on Twitter that Clew, an incredibly interesting tool that has been on my radar for quite some time, got acquired by Dropbox. That per se is nothing bad actually, but part of the acquisition information was also the note that they will shut down the tool. Clew, according to Twitter had more than 4000 users. And now they are shutting down the tool to join Dropbox.
At this point, I asked myself "what was the main motivation for this acquisition if not money?". I do not know if the 4000 users were paying or even active ones, but assuming they were paying users at around $5 per month, that should have been quite a lot to keep the lights on. Also, if you achieved that huge number of a userbase, you are doing something right, you are onto something with the tool you are building. Therefore, I would preclude that the team behind Clew decide to sell to Dropbox just to keep the lights on. The reason I am struggling with understanding the reasoning behind this exit is the fact, that when you look at the tool you can clearly see how much love for design and detail, how much time and work, and how much craft went into building it. Combine this with an incredible userbase and it becomes hard to understand why you would ever sell the company to Dropbox and then shut down the tool, you have put so much craft, design, time, and work into.
This brings me back to my initial question "what was the main motivation for this acquisition if not money?". Do not get me wrong, there can be loads of different reasons to decide to sell your company. But from my perspective, looking at Clew, the beautiful interface, the thoughtful and powerful features, the constant development, and the growing userbase, this feels like a strange way to shut down the whole company. I just can not get my head around the fact that you love the tool and business you are building so much, that you put so much craft into it, just to sell it and shut it down. As mentioned, do not get me wrong, I can not look into other peoples' heads, this is just my observation.
What are your thoughts about it?
---
Uncover All Sorts of Insider Secrets for Your Phone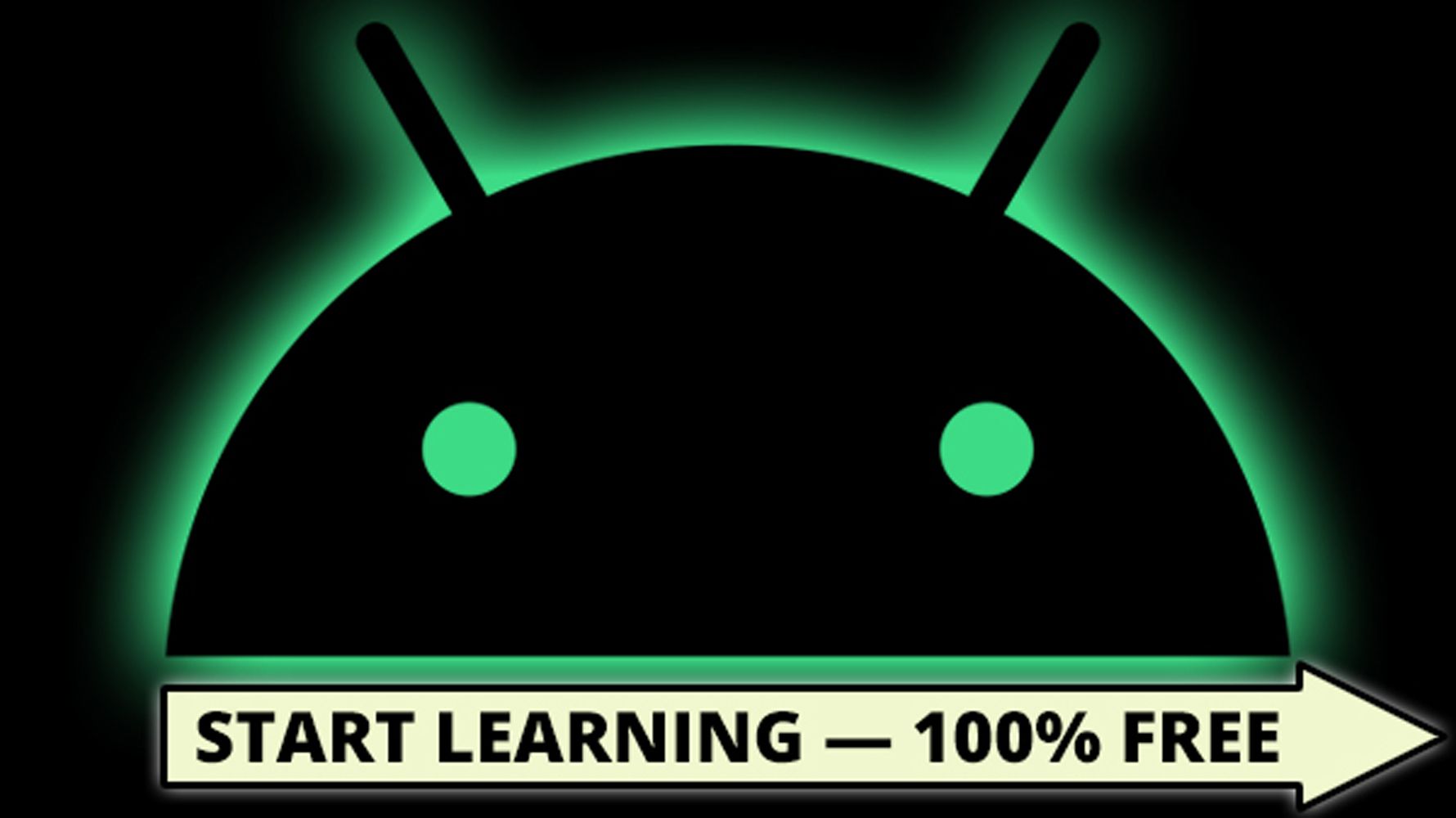 Got Android? Then you HAVE to check out Android Intelligence. It's a free weekly guide that brings you three smart tips every Friday. You'll learn tons of useful new stuff to help you get the most out of your favorite apps and devices.
Ready to let your creative juices flow with a phone that's smart, organized, and efficient? Sign up now and get three bonus tips on your favorite subject this second.
This is a sponsored message. If you also want to highlight your app, tool, resource, newsletter, job offer, in front of over 1600+ creative minds get in contact and head over to creativerly.com/advertise.
---
Apps, Software, Tools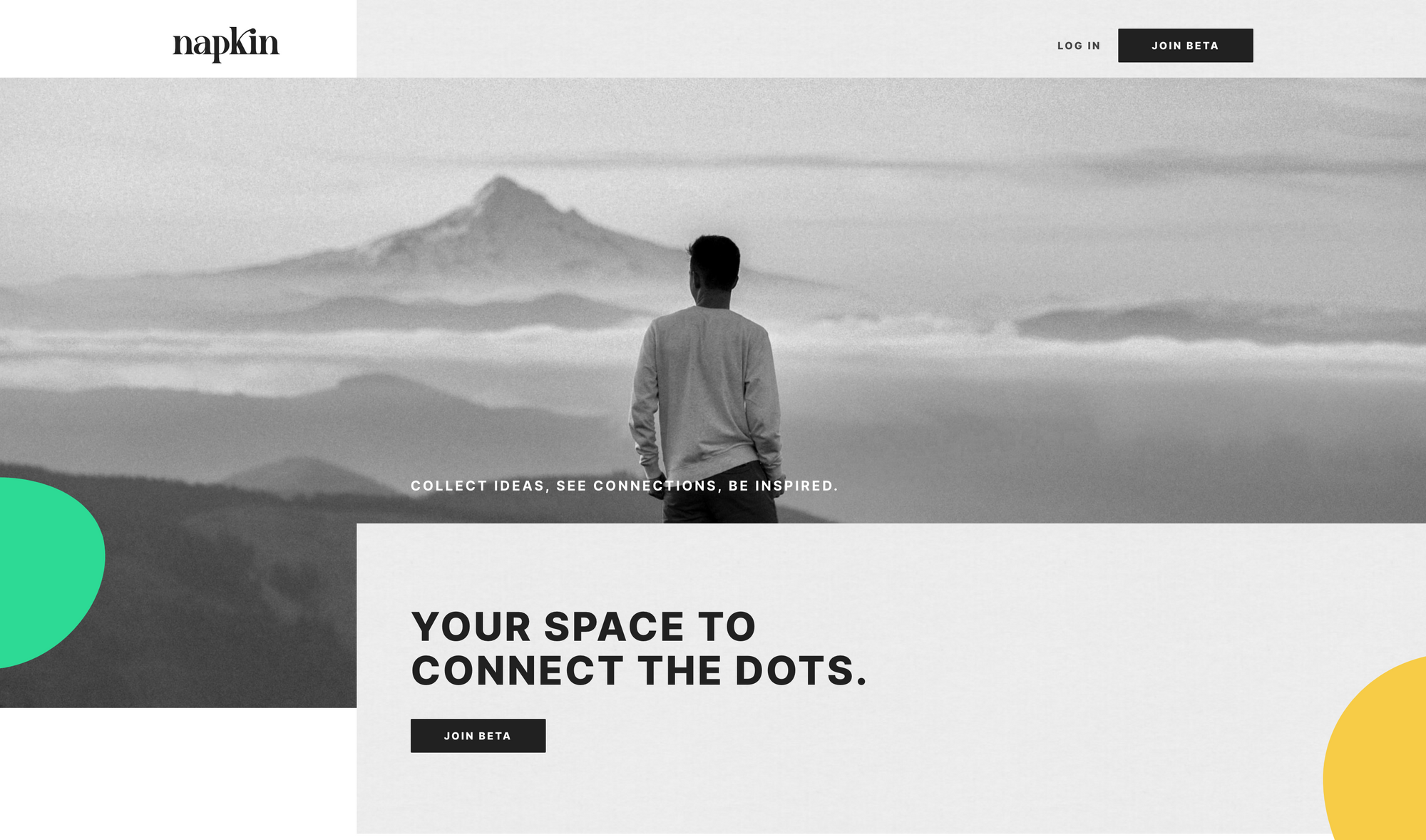 Napkin is one of the most interesting note-taking, productivity, and PKM tools out there, as they follow a unique approach. Over the last few months, we can see a growing interest in note-taking, PKM, and productivity tools that follow a visual-first approach. Tools like Scrintal or Heptabase are getting incredibly popular among folks who are searching for dedicated tools to visualize their notes and thinking. Napkin also follows this visual approach but on top of that, it is powered by a dynamic system.
Napkin is a tool to collect ideas, see the connections you have made, and get inspired. At the core, Napkin was built for short notes, powered by a dynamic system and interface. That means, it reveals your connected notes, thoughts, and ideas, without the need of performing an explicit search. Those connections are based on association instead of hierarchy. The power and beauty of that is the fact that you will be able to get access to unexpected ideas. Most tools nowadays follow a linear approach. But that is not how our brain works. New thoughts and ideas come and go within seconds. Therefore, you need to be able to quickly capture these thoughts and ultimately make the connections that matter. Napkin features a force-directed graph, which means it basically is a swarm of thoughts. Your knowledge graph within Napkin is a living one. Everything you enter within Napkin has gravitational forces, as thoughts with connected content will get pulled towards it.
Compared to all the other PKM tools Napkin has a straight focus on serendipity. Whenever you put something in Napkin it will show the most relevant thoughts around it. As mentioned earlier, Napkin was built for short notes and collecting ideas quickly. So, if you are looking for a new writing tool, Napkin will not be the right app for you. But, if you want to outline your next essay or blog post at the speed of thought, you will get excited about the powerful features and workflows Napkin is offering. Quickly create a stack of notes, drag and drop to create idea collections, and build your outline, and once you are ready you simply head over to your favourite writing app take your stack of notes with you and finish your essay. Additionally, Napkin features a web clipper that gives you the possibility to collect ideas easily on your iPhone or iPad. You do not need to think about where to put your ideas, as Napkin is self-organizing through natural language processing. This is one of the most powerful features, as it removes the friction to spend minutes thinking about where to put an idea or a thought, how to label it, how to Organise it, and so on.
Napkin is such a powerful tool to collect ideas, cultivate inspiration, build an idea-collection, and ultimately explore it in every kind of detail. With Napkin you do not need to manage your knowledge, you will be able to focus on one thought and see related thoughts appear instantly. That is just like your mind works. And Napkin is here to support that. Napkin is currently in Beta, you can join it for $10 per month (billed monthly), $8 per month (billed annually) or $300 once for their lifetime plan. There is a web clipper, an iOS app specifically for collecting ideas, and a Web App available.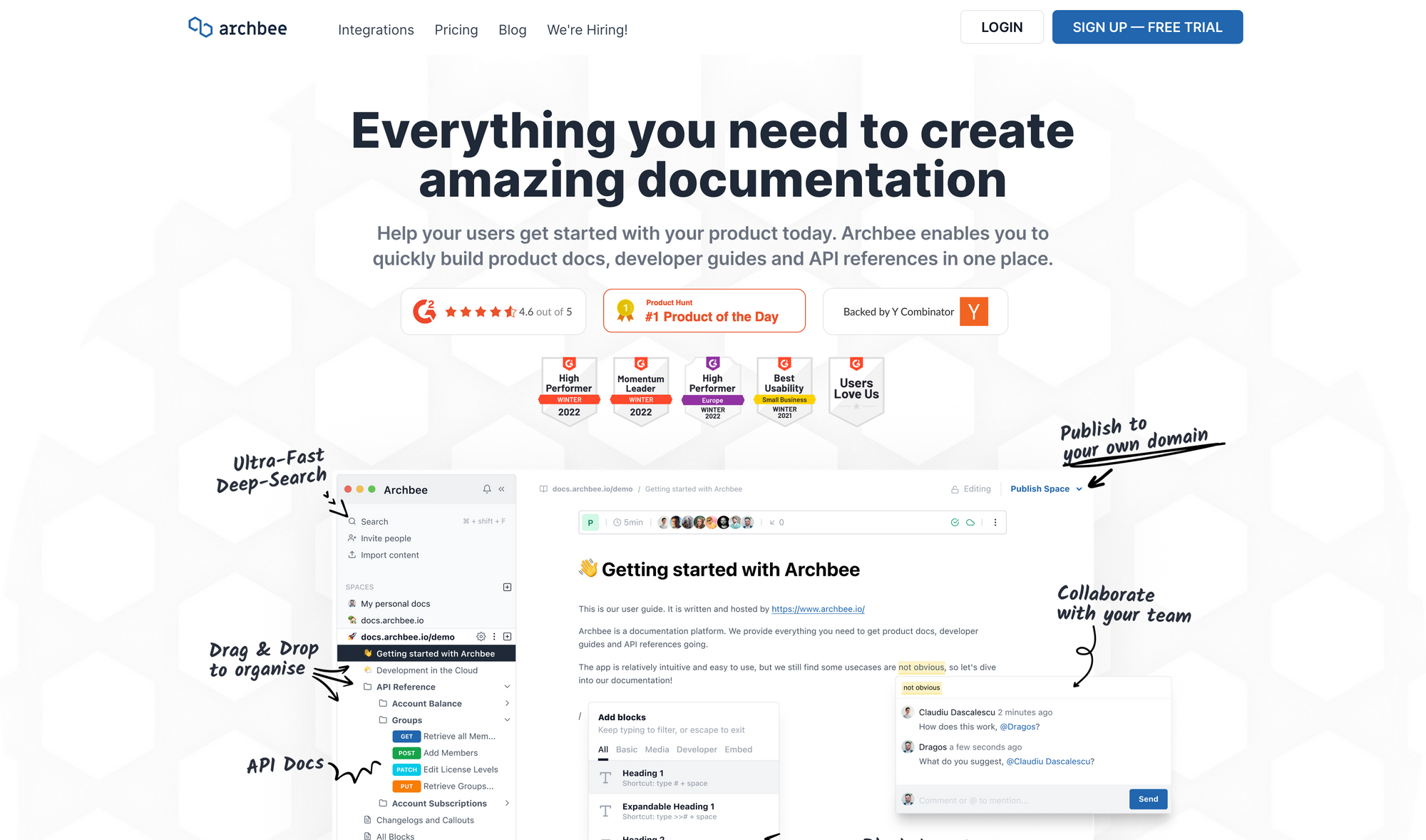 Building a product always (or at least it should) involves setting up some sort of documentation to get your users started. Archbee is a dedicated tool to set up and quickly build product docs, developer guides, and API references all in one place. If you ever had the feeling that you spend too much time on crafting documentations for your products, Archbee helps you saying goodbye to that.
Archbee gives you the possibility to Organise all your documents in collections. This means, if you need to create several documents for different departments, like design, development, marketing, etc. or if you need to set up projects or groups of people, you can do that with collections. Within those collections, you will find a tree structure which gives you infinite opportunities to capture, store, and ultimately share your knowledge with your users. To always keep this knowledge right at your fingertips, Archbee features a powerful custom algorithm to search through all your documents and knowledge. Additionally, Archbee's search lets you see what your customers, users, and the team is searching and looking for, so you can adapt your content and your documentation. As your team constantly contributes to your docs, Archbee gives you the possibility to see the history of updates, edits, and changes. Whenever you feel there is the need to go back to a previous version of your docs you can revert changes.
With Archbee you always have the control whether you want to publish your knowledge base to the public or either keeping it private. On top of that, you get a wide range of access control settings. To see your knowledge is action, Archbee offers a knowledge graph just like you already know from tools like Obsidian, Roam, or Logseq. With this functionality, you can keep information linked. This enables people to quickly read through all your workspace. Actually setting up your docs has never been as easy as with Archbee, since Archbee is powered by over 30 custom blocks. No matter if you need a list, a checklist, tables, callouts, a multilinguale code editor, or anything else, Archbee got you covered. Additionally, you can write and edit blazingly fast by using markdown shortcuts.
There are even more awesome features like password-protected collections, guest accounts, native diagrams, document stats, keyboard shortcuts, web and desktop apps, and more. Archbee also connects to your favourite tools like Figma, Airtable, Slack, and more through over 25 integrations. Archbee is available for macOS, Windows, Linux, and as an web app. Paid Plans are starting at $30 per month (billed annually) including 5 team accounts (additional accounts will cost $4 per month).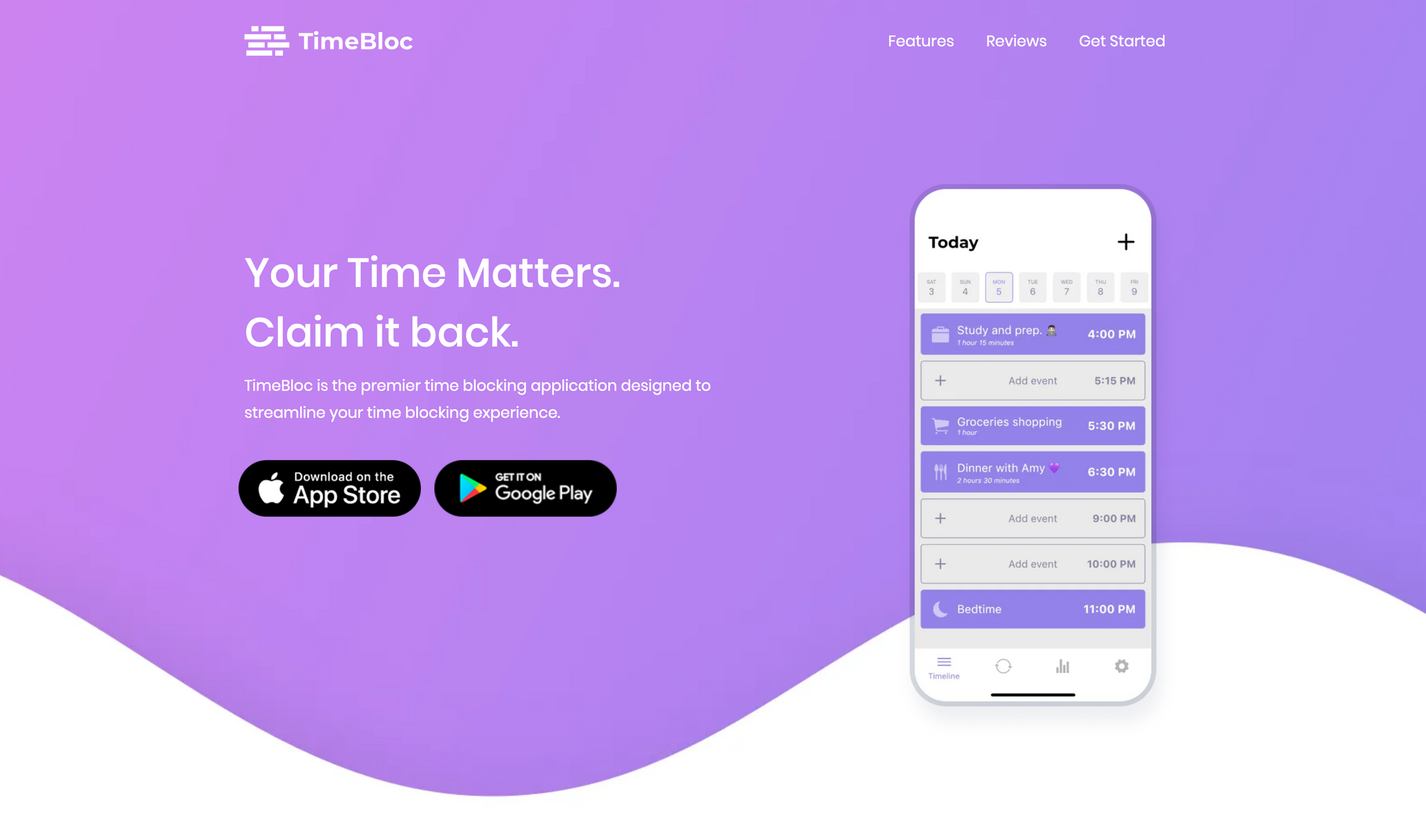 I am a strong advocate of time blocking as a productivity technique. Actively deciding what tasks you want to get done throughout your day, giving them an estimated timeframe, and sticking to it to get stuff done. TimeBloc is a dedicated app to streamline your time blocking experience. The beauty of time blocking is sitting down and actively planning and prioritizing your day. With TimeBloc you can achieve that by blocking your day into multiple events.
Performing this every single day, will make it easy and simple to establish routines. Creating and acting on those routines in TimeBloc works like a charm, just plan your daily routines once and let TimeBloc integrate them into your timeline. You can use those daily routines for example to block out time for your breakfast or lunch, workout sessions, mediation, and more. Once you have planned your day with TimeBloc, all your events and tasks will be displayed within one beautiful timeline. With this daily view, you can easily switch between your upcoming days and also get a glimpse of what you have done and achieved the days before.
Time blocking is a powerful productivity technique if you ever feel overwhelmed with your day and the work you have to do. And TimeBloc is a great app that helps you to perform it. TimeBloc lets you also integrate your existing calendar to effortlessly incorporate your existing events into your plans. On top of that, TimeBloc has built-in statistics to visualize your progress over time. TimeBloc is available for iOS and Android. You can use it for free with some limitations. Paid Plans are available from €28,99 according to the App Store.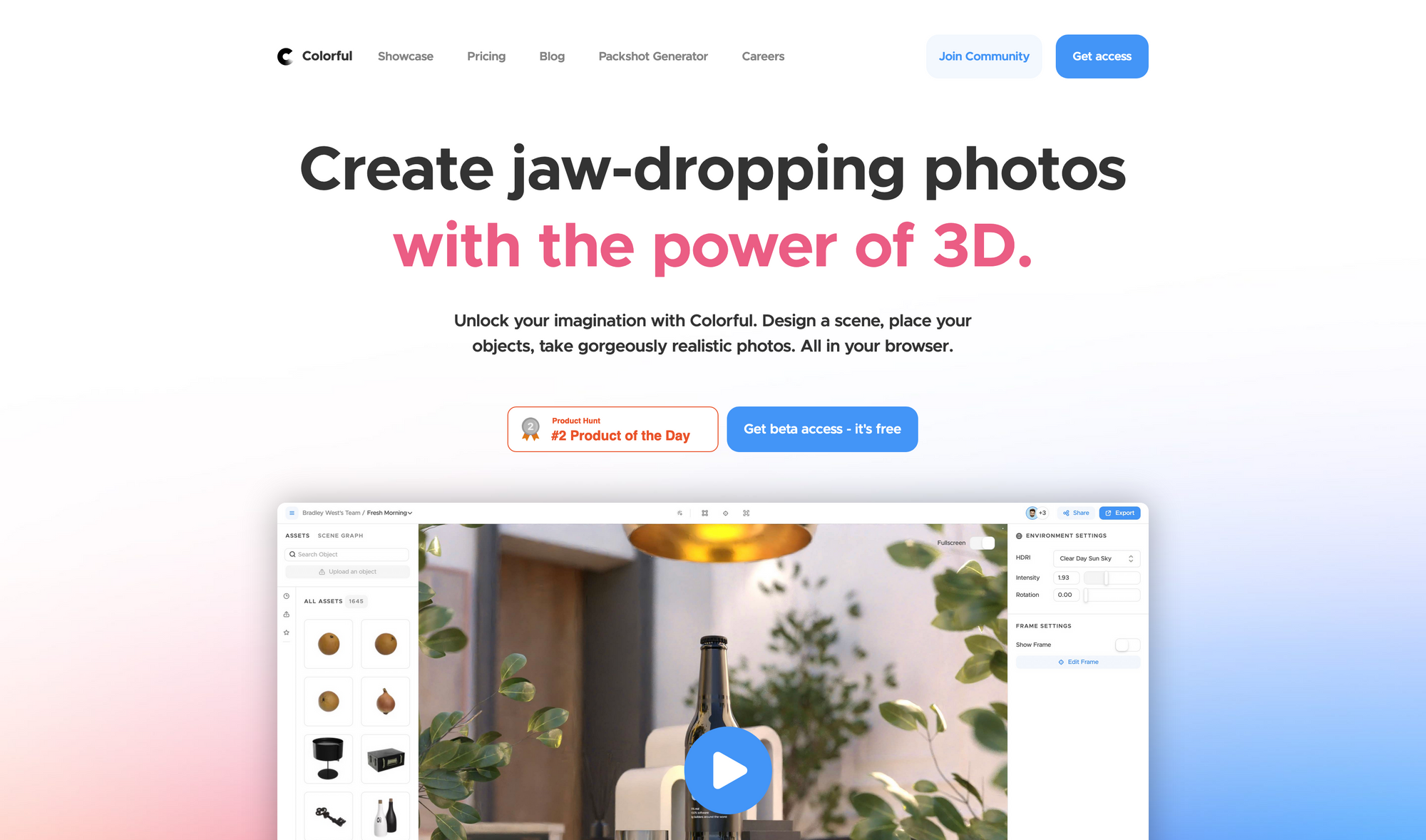 Within the creative field, 3D is one of the fastest growing areas right now, especially driven by the recent boom of NFTs, but also companies and makers of apps and tools are using 3D graphics within their marketing measures, illustrations, onboardings, and more. While all creative skills have a certain kind of learning curve to it, there are more and more tools which let everyone, designer or not, unlock their creative potential. Colorful is a dedicated tool to create and design a scene, place your objects, and take gorgeously realistic photos, all within your browser.
Colorful gives you the possibility to build 3D scenes from scratch or choose from a variety of templates to quickly get started. On top of that, it features thousands of free 3D props you can use to create just the scene you are looking for. Since creating with your team and colleagues is just way more fun, Colorful is planning to let you invite anyone to experiment and create together. No matter if you are looking for feedback from your team, clients, or anybody else, invite them to your project, let them comment and work alongside you on the set in real-time. Although this feature is not yet implemented, I am already excited to see it live.
What makes Colorful incredible powerful is the fact that it is powered by the cloud, which means everything you create happens 100% in your browser, no workstation is needed, just open Colorful in your browser and you are good to go. With Colorful, everyone becomes a professional as you can run highly compute-intensive rendering right inside your browser. Colorful's live preview features lets you change the light color or move an object around and instantly seeing your changes. Colorful managed to display renders in almost real-time. Sharing the scenes you have created with your team, clients, or friends is as easy as it can get. All you have to do is share one simple link, that is it.
Colorful is currently in Beta. There will be a free Starter Plan which gives you access to unlimited personal scenes, limited live rendering, asset library, template library, and the export of photos up to 1k resolution. The Colorful Professional Plan will cost you $29 per editor per month (billed annually) but is free during the beta, and gives you access to unlimited team scenes, faster live rendering, asset library, template library, export up to 4K resolution, team settings, and sharing permissions.
---
Mental Wealth
➢ Shortening My Workdays Taught Me I Can't Stop Working – "It's never a good sign when a coworker handpicks you for an assignment about achieving a shorter workday, adding: "It's because you're the most stressed-out person I know." But there was some truth to the superlative, and I knew I wasn't alone. I jumped at the chance to address a problem that affects many of us. The inspiration: a study by time-management expert Laura Vanderkam showing that people who clocked a traditional workday (about 8.6 hours) felt less productive and more time crunched than those who worked shorter days. The sweet spot, apparently: 7.6 hours."
➢ So… this is a job? – "Designers share a problem with politicians and business consultants: nobody knows what they are actually doing. I can shed some light on what designers do. They shape our daily environment. How? They make things. Things like products, communication or systems that meet our needs and offer meaning. Designers make these things understandable, useful, and beautiful. They introduce new ideas into our daily lives."
➢ This Is What Happens When There Are Too Many Meetings – "After two years of working from home, I don't have one unified period of getting things done. I have several mini periods. Work isn't a contiguous landmass of focus; it's more like an archipelago of productivity amid a sea of chores, meals, mental breaks, and other responsibilities. In particular, I've noticed a new island of work at the end of the day. Sometime around 9 p.m., I'll open my computer and see that I have about a dozen urgent-ish emails and Slack messages. So, while in front of the television or with a podcast playing in the background, I'll spend a late-night hour or more replying to these messages, typing the same intro over and over: "Sorry for the delay …" "Oops, I missed this …" "Hey, just seeing that you …"
➢ Work is broken. Can we fix it? – "We often begin to understand things only after they break down. This is why, in addition to being a worldwide catastrophe, the pandemic has been a large-scale philosophical experiment," Jonathan Malesic, author of The End of Burnout: Why Work Drains Us and How to Build Better Lives, writes in this month's issue of the Highlight. What has broken down, of course, is work, and what American workers, policymakers, and employers now can see plainly are the countless truths the pandemic laid bare: that productivity does not actually require an air-polluting, hourlong daily drive to a soulless downtown office building; that a fair and just society ought not put the poorest, most vulnerable Americans in danger in the name of capitalism; that the entire economy might just be held together by a rapidly dwindling sea of people — child care workers — earning roughly $13 an hour, with no benefits."
---
Do not miss out on this …
These are paid classified ads or affiliate links which support my work and this newsletter. If you are interested in putting your tool, product, or resource in front of over 1600 creative minds, consider advertising in Creativerly and book a sponsor or classified ad spot. Find all the important information at creativerly.com/advertise.
---
Appendix
➢ ICYMI
Highlight your app, tool, resource, or service in front of over 1600 creative minds coming from different backgrounds like design, development, journalism, VC, Indie Hacking, and others. The Creativerly audience is actively looking for tools and resources which boost their creativity and productivity. If you are interested in booking a sponsor spot in Creativerly head over to creativerly.com/advertise for all the important information.
➢ Quick Bits
---
Twitter thoughts
---
Till next time! 👋‌‌‌‌
Support: Do you have a friend who is looking for inspiration, news about design, and useful tools and apps? Forward this newsletter to a friend or simply share this issue and show some support. You can also show some love by simply clicking the button down below and keep this newsletter a sustainable side-project by buying me a coffee. ☕️ 🥰
---
---
Some of the links in my newsletter and my blog posts are affiliate links. Those links are marked by an asterisk. If you buy something through the link, the product will not cost you anything more, but I will receive a small commission which not only supports Creativerly and my work but also helps me to keep this publication a sustainable side-project.