Newsletter
Your workflow in one place & There is no digital world
In this week's issue of Creativerly: Earn from publishing, boost your work with creative tools, to be creative - practice, and a lot more.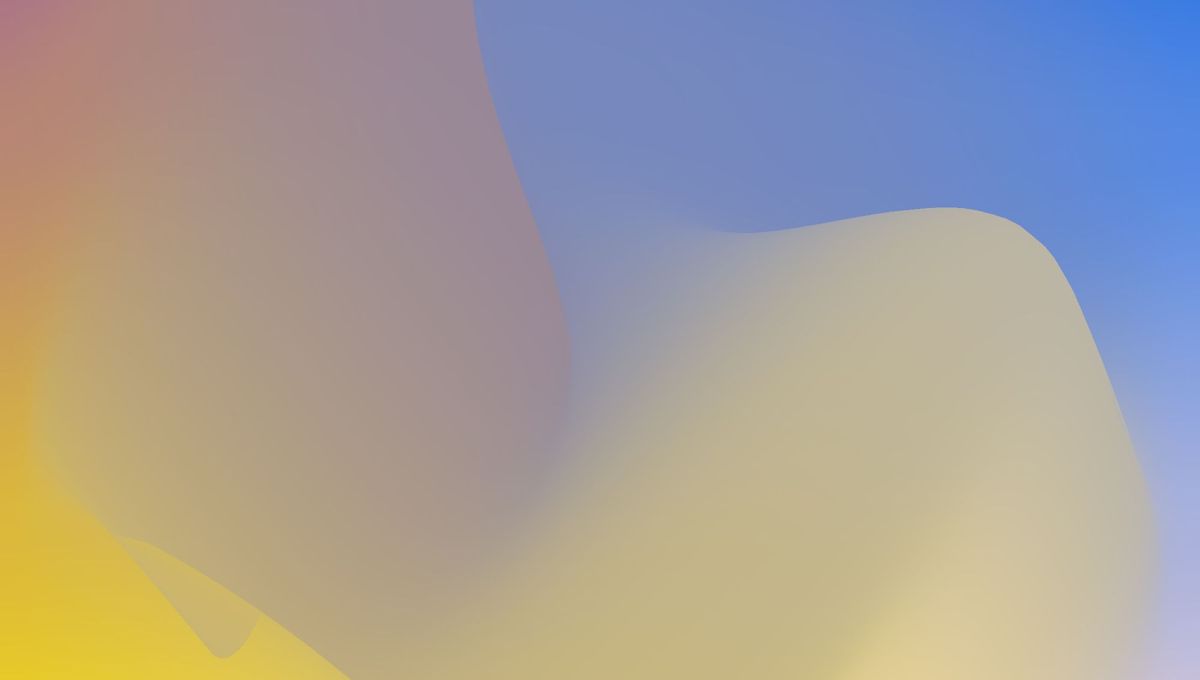 You are reading Creativerly, the weekly digest about creativity and productivity-boosting tools and resources, combined with useful insights, articles, and findings from the fields of design and tech. The newsletter built for the creative community.
---
Hey and welcome to issue 145 👋
As all of your inboxes are probably packed with loads of Black Friday marketing emails, I hope this newsletter finds you well within all the recent noise. Within this email, you will not find any Black Friday or Cyber Monday deals and promotions. Just the regular content and focus on creativity and productivity-boosting tools and resources.
In this issue, I am super excited about a new tool called Acreom. Acreom is a note-taking and knowledge base tool, that combines your digital journal with task management and your calendar (find out more about it down below). For me, as I am covering creativity and productivity tools, it is always excited to find out about new tools, especially when they are entering such a buzzing area like note-taking, personal knowledge base, and task/time management. The market for productivity tools is crowded, packed with competition, but yet there is still so much room to improve and to create new design patterns. One of the best examples is Craft. A lot of people called Craft "the better Notion", when in fact Craft created new, exciting, and powerful design patterns combined with incredible features. Craft quickly became an incredibly popular tool (it is one of my personal favorites too), because they continued to ship amazing features, listen to their community, and focus on the product.
Competition is nothing bad. If you have a product idea within a crowded market, it is no reason to not enter the market. While a lot of people for example launch yet another calendar tool, talk to investors, and ultimately convince them because they call themselves "Superhuman, but for your calendar", there are real creative minds who are coming up with new design patterns, and powerful features to boost our workflows.
Therefore, I am excited about the future, I am excited to see new tools launching. And on top of that, I am excited to try out these tools, write about them, and share my experiences with you.
If you have recommendations or feedback, drop me an email or a tweet. For now, enjoy the newsletter!  🥰
---
End-to-end encrypted surveys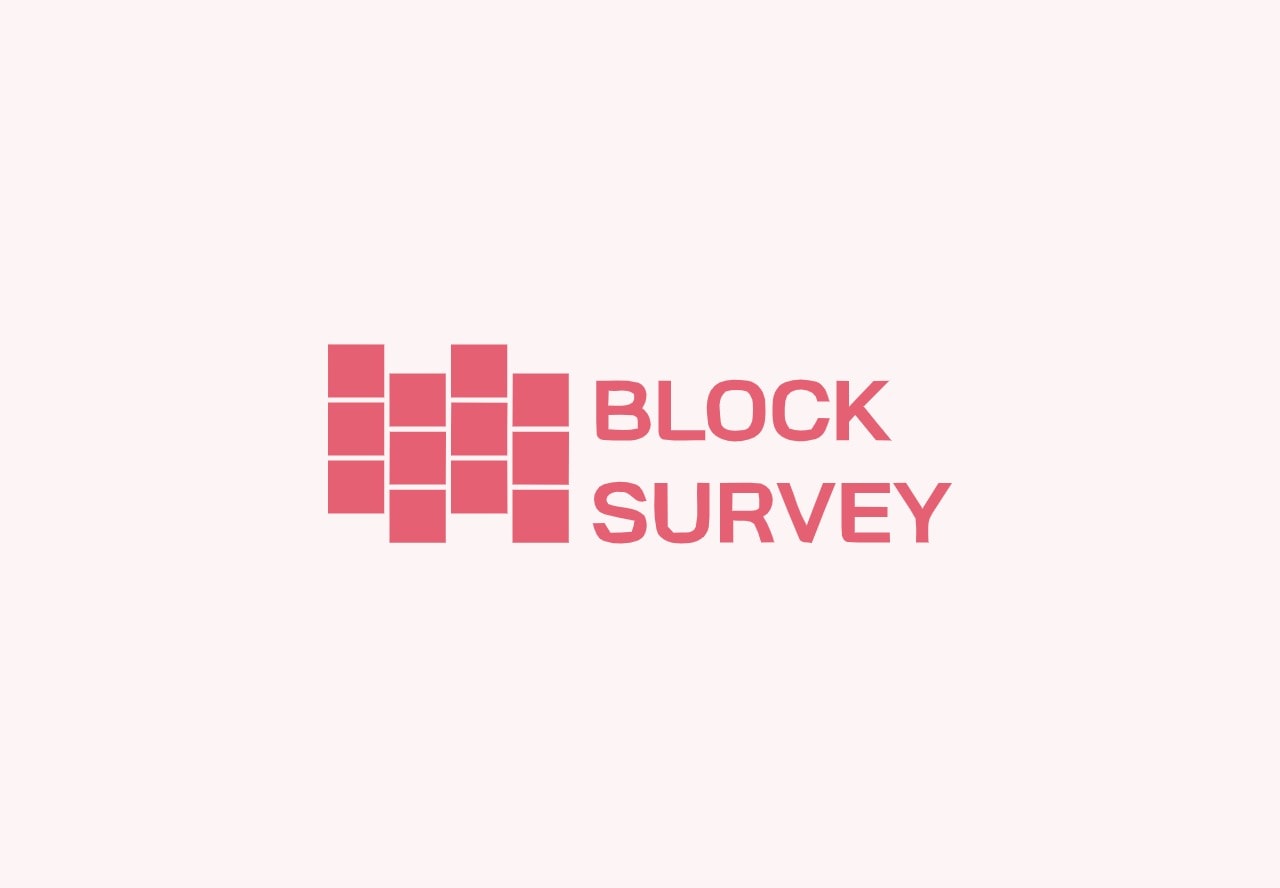 BlockSurvey is an end-to-end encrypted survey tool. It helps people and businesses collect sensitive data in mental health, sexual health, activism, protests, crypto, blockchain, and many more sensitive areas. With BlockSurvey, you can safeguard your respondents' data and privacy. There are no ads, trackers, or cookies. Try it out for free. Cyber Monday Sale - Get 50% off.
---
Apps, Software, Tools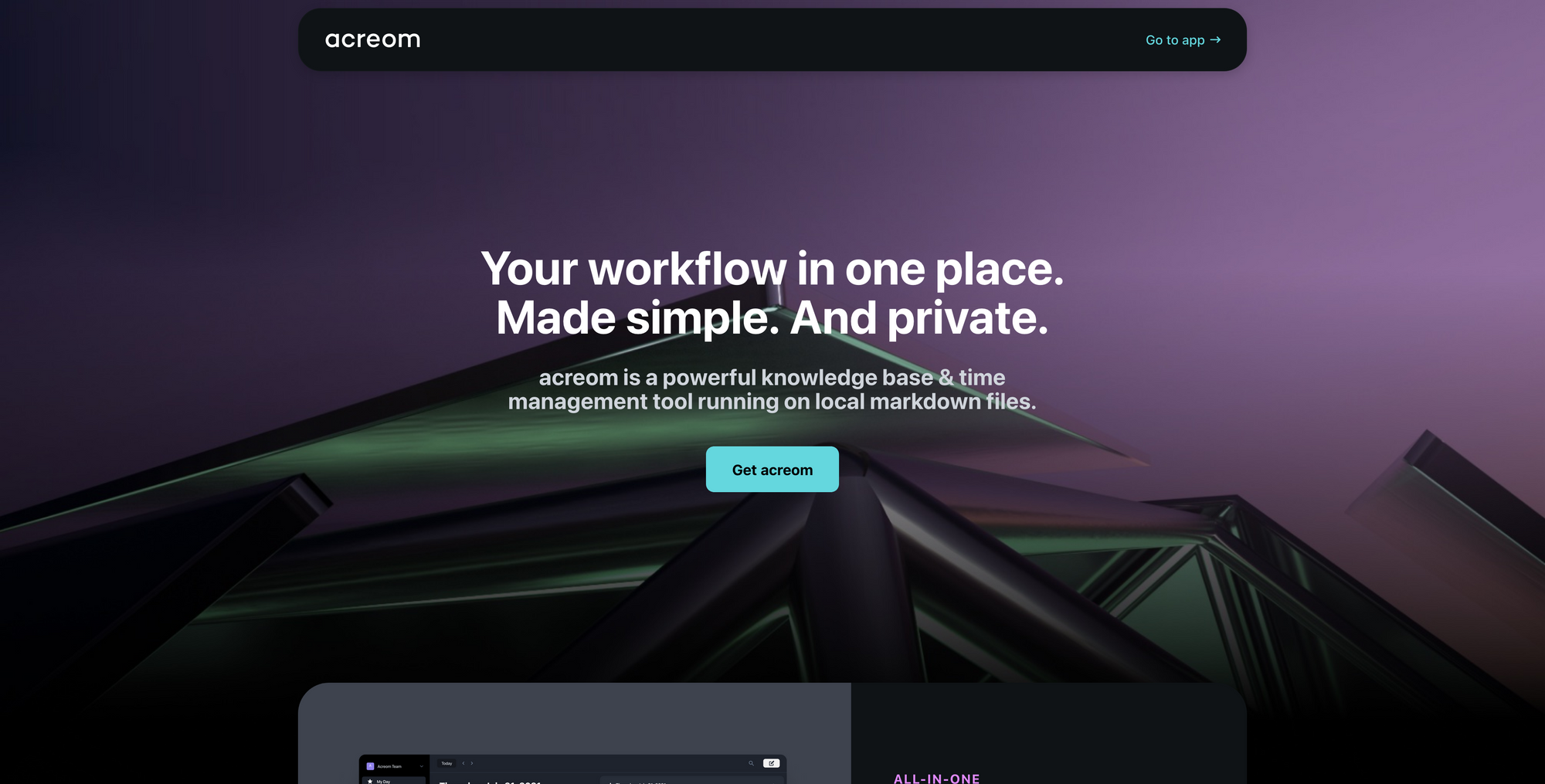 The note-taking/personal knowledge base area is currently one of the most popular within the field of productivity tools. There are so many new tools launching, that it became hard to keep track of every single one. I am excited to write about a new contender in that space today, it is called Acreom. Acreom is not just another productivity, note-taking, or knowledge base tool. It is a tool, that brings your workflow together, in one beautiful and private space. Acreom is a powerful tool to create your personal knowledge base, but it also helps you to stay on top of your tasks and events, as it has built-in task and time management. When I opened up Acreom for the first time, I was impressed by the high-quality user interface straightaway.
The main interface consists of the left sidebar, which contains your account information, your documents, and projects, then you have the dedicated journal where you can write down your thoughts and notes each day, and then you can also split this section so you have a side-by-side view of your notes/your journal together with your tasks and your calendar. I love the fact, that whenever you jot down a task in Acreom, no matter on which day, it lands within a unified inbox that gives you an overview of all your tasks. That is one issue I have with interstitial note-taking within Logseq (the tool I am currently using for journaling and knowledge base management), because whenever I jot down a task, this task is only visible on the page of the day I have jotted it down.
So, if I am not able to resolve that task on that day, it will get lost if I am unable to keep track of it in a unified view. Therefore, I am a huge fan of the way Acreom integrates interstitial journaling with task management. This is actually a crucial part of interstitial journaling because I quite often jot down tasks, which are not a high priority, so I do not need to tackle them straight away, but they are still that important that I need to note them down. Acreom makes sure that you always stay on top of your tasks with a really nice dedicated view only for your tasks. Additionally, you can also stay on top of your events, as Acreom lets you sync your Google Calendar (only, for now, I hope they also introduce other calendar integrations), and again have that displayed side-by-side with your notes. Besides that, Acreom is powered by machine learning, which means you can use natural language to quickly capture tasks or events.
Acreom is still in an early stage, but they already feature Google Sync, tables, the ability to publish documents, code blocks, and document links. According to their landing page they are also working on local storage, end-to-end encryption (which is huge), and real-time collaboration. There is only one tiny thing, which bothers me about Acreom, and that is the fact, that they do not use the outliner approach for note-taking and journaling, instead, you write your notes just like you would write a document. For me personally, I think the outliner approach is the best way for journaling, as it is super fast and easy to create dependencies with bullet points. And ultimately, I am so used to it, since I use Workflowy and Logseq on a daily basis, and they are both using the outliner approach. Nevertheless, I am beyond excited about Acreom. Go ahead and try it out, it is free (for now).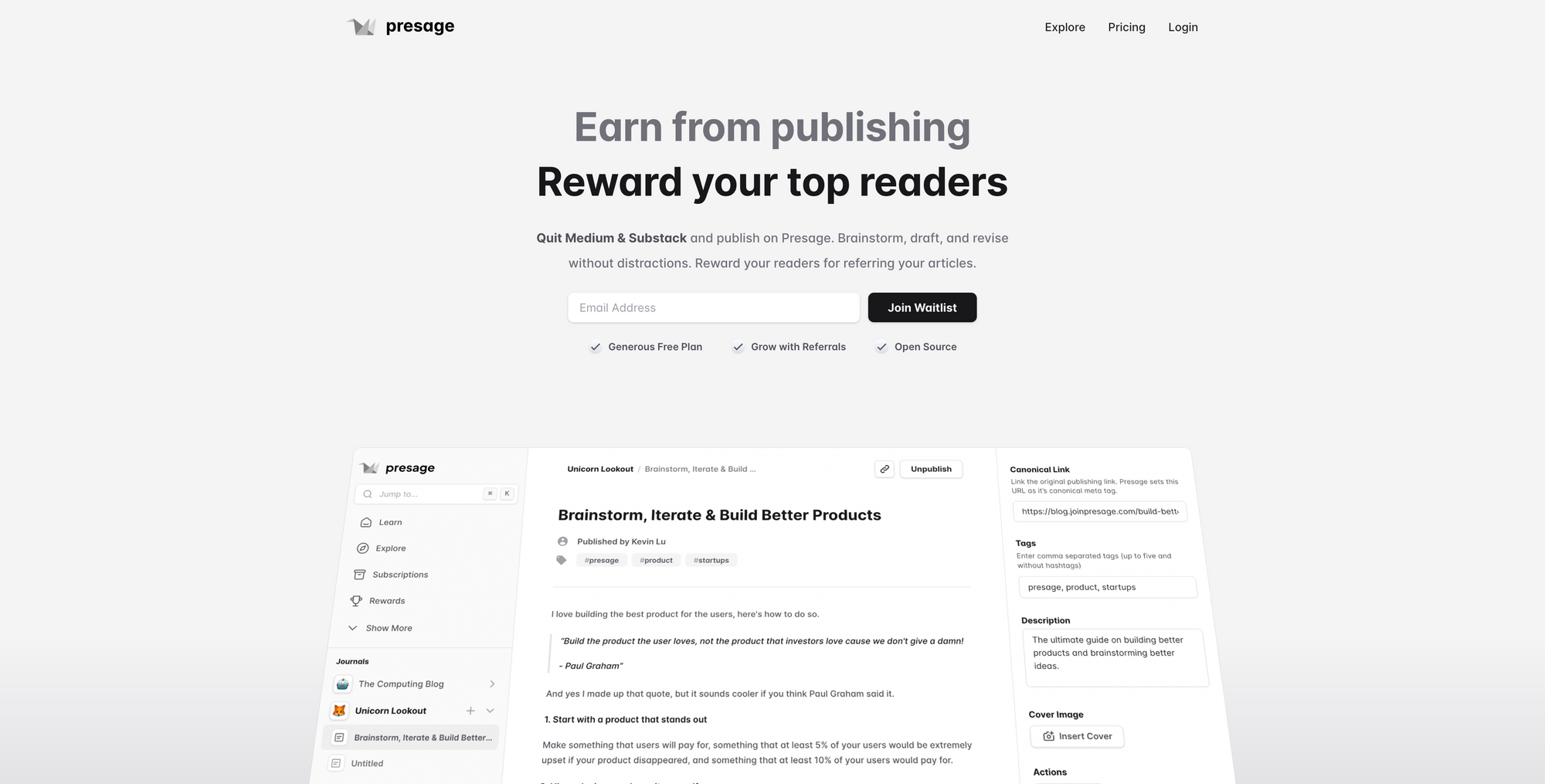 Over the last couple of years, publishing platforms just like Substack and Ghost rose to huge popularity. Substack grew at an incredible speed and offered high-valued journalists exclusive contracts to get them on board long-term. Ghost, on the other hand, wants to give everyone the possibility to create an independent publication and earn money from the content you create. Creativerly moved from Substack to Ghost back in 2020, you can read an in-depth story about that. Although there are two big players in that field (and a lot of smaller ones too), I found out about a new contender entering this field.
Presage is a publishing platform to brainstorm, draft, and revise without any distractions. Presage is open source and aims to support independent journalism for everyone without prejudice. The platform itself has a great feature set and offers everything you need to start with independent publishing. To gain revenue from your writing, you can set up subscriptions. Your readers then pay a monthly or yearly fee to access your pay-walled content. While publishing content on your own, you probably want to grow your publication at some point to reach more readers, and gain more paying subscribers. One of the best ways to grow your publication is by using referrals. Presage has rewards built into their software, so you can reward your most loyal readers after they referred a certain kind of new subscribers.
The landing page of Presage does not really offer a lot of information or insights about the tool. Most links on the website to not work, and you kind of get the image, that the tool does not get developed constantly. But after visiting its Github page, I found out that they planned to launch in fall 2021 and that they want to apply for Y Combinator Summer Batch 2022. Presage did not launch publicly yet, you can only sign up for their waiting list (the sign up field works, but there is simply no visual feedback on the website if the email went through, you will receive a confirmation email after clicking on "Join Waitlist"). It would be exciting to see a new Substack, Ghost, Medium competitor launching, as the screenshot of Presage on their landing page looks promising, but there is not much information available in which state they currently are.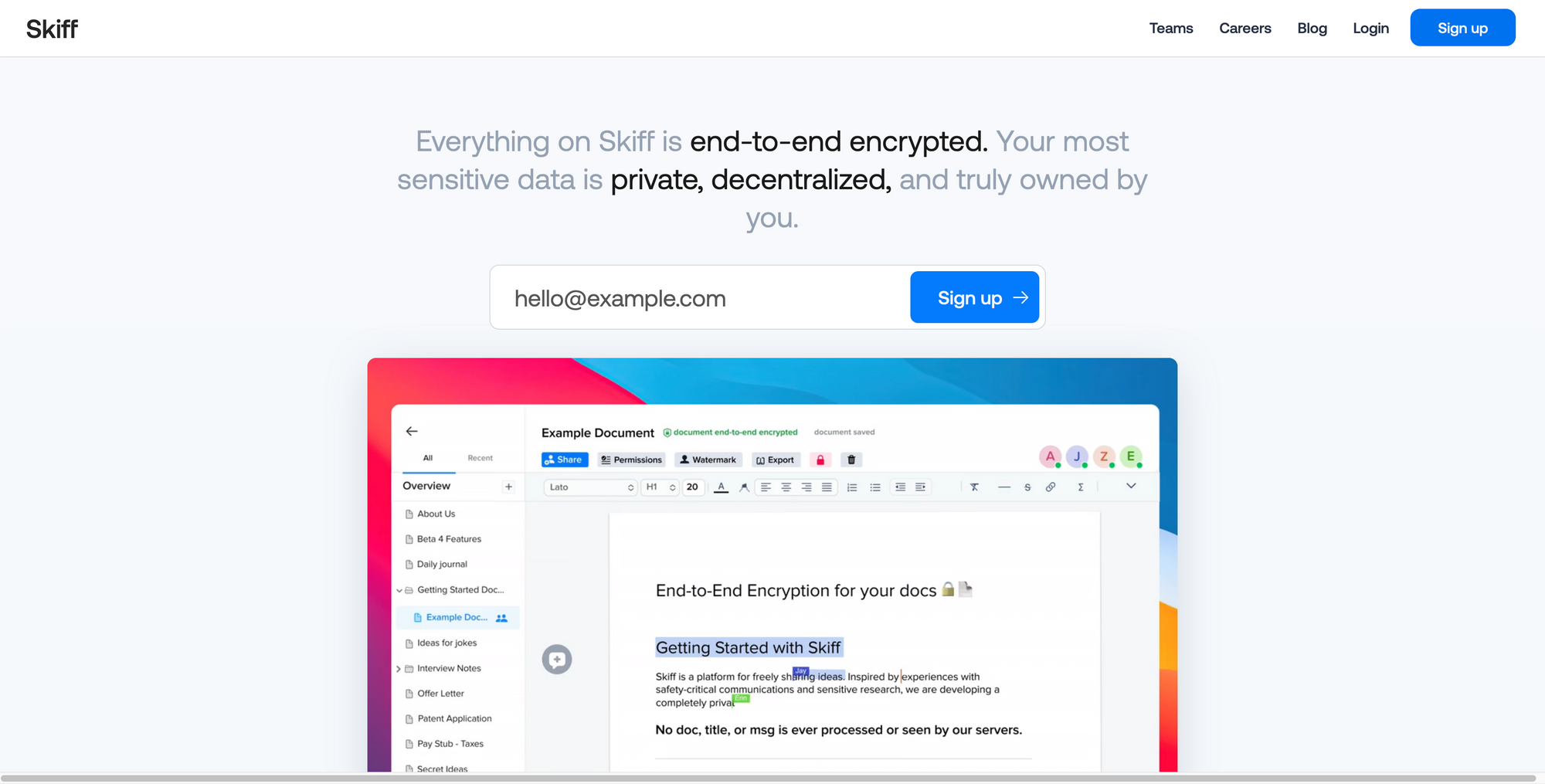 Did you ever dream about a private and decentralized workspace? Well, then you should might take a look at Skiff. Skiff is a private place where you and your whole team can collaborate on end-to-end encrypted docs. With Skiff you can write, collaborate, and share with complete privacy. Most tools, services, and platforms encrypt your data with keys that are held on their servers. The big problem is, that if they get breached, your data gets breached too. Compared to that, Skiff encrypts your data from the moment it leaves your device. So, you can be sure that your data will be completely inaccessible to anyone but you and your collaborators.
You should not only care about privacy when using tools like clouds, productivity in general should not come at the expense of privacy. Skiff might be one of the most privacy-focused productivity tools to create, share, and collaborate on docs. If you want to share your documents created within Skiff, you can even add doc-level password protection for an additional security layer. As excited I am about a productivity tool with such a high interest in respecting its user's privacy, I do not understand why Skiff apparently decided to not give potential users and website visitors more insights on the tool itself, rather than packing their whole homepage with information about end-to-end encryption and privacy.
I already knew about Skiff before writing this featuring, because I was following their story. But as a first-time visitor of their website, I would not get the information I wish I would get from a solidly crafted landing page, delivering enough insights to spark interest. Only the GIF on top of their website (which is splashed with a huge "Watermark") delivers some sort of insights about what Skiff actually is. If you want to get more insights about the tool, you need to head over to their blog, and click yourself through the blog posts. Then you will find out, that Skiff is Google Docs on steroids with powerful end-to-end encryption, document features just like subpages, advanced tables, markdown, public links and more, decentralized storage, version history, and 1GB free storage. Skiff is an interesting tool, but I would say they should communicate their awesome features more clearly straight on their homepage, just a GIF is not enough to spark interest.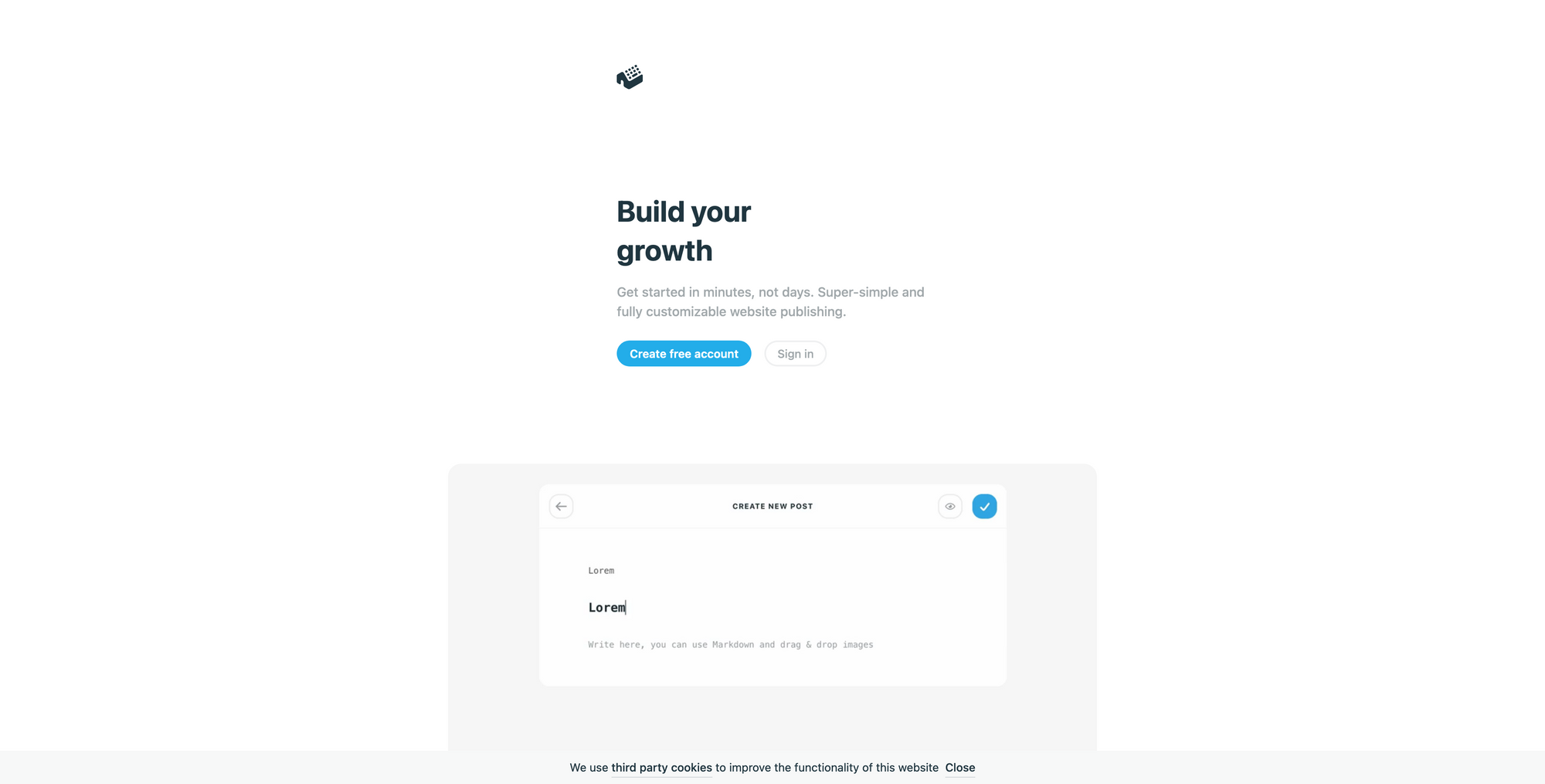 Typehut is a lightweight publishing platform that lets you get started within minutes. If you are looking for super-simple and fully customisable website publishing, look no further than Typehut. Creating and start publishing with Typehut is radically simple. People visiting your blog can subscribe to your site and they will get notified whenever you publish new content.
All sites and blogs built with Typehut are blazingly fast. All interactions happen within under 100ms, public sites load in under 1s with a 100 lighthouse performance score. Creating your site with Typehut is also super simple. You can start using custom templates and adapt those or start even from scratch.Typehut was built with one crucial goal in mind, to be flexible enough so that you can build any kind of publication with it, but at the same time it should be simple enough that it would not take you more than a few minutes to get started. Typehut gives all your written content a home, no matter if you are writing articles, essays, short-form, long-form, pictures, links, everything is a perfect fit for Typehut.
All content written within Typehut is formatted with Markdown. Your posts can be categorised by assigning labels to them. This way you can be sure to keep a structure, and your visitors are able to filter by label when navigation your site.You can sign up for a Typehut account for free. The free account lets you create unlimited posts and sites, with a free subdomain, and free default templates. The Pro account costs you $9 per month per site, and will give you unlimited posts and sites, public or private sites, custom templates, and custom domains.
---
Useful Resource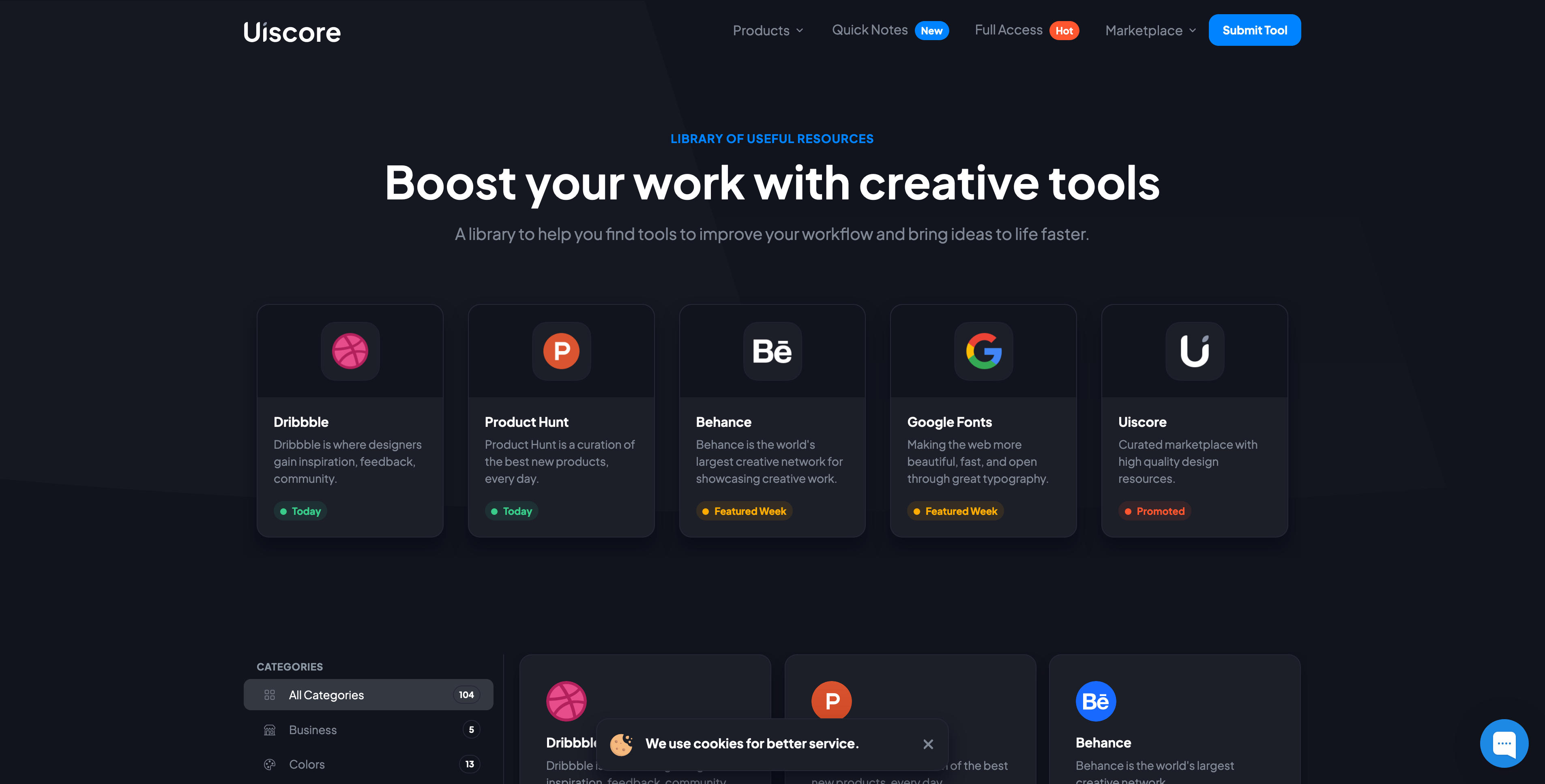 Uiscore is known for high-quality icon sets like Mimicons, and Boost Base 3D but also their Boxboard Dashboard UI Kit and Createpull Illustration Builder. Now Uiscore also created a superb resource directory, packed with tools for creative minds to boost your creativity, improve your workflow, and bring all your ideas to life. It is beautifully designed and structured with different categories. Check it out, and have fun browsing Uiscore's library.
---
Mental Wealth
➢ One productivity system to rule them all – "I always considered myself a productivity geek. I had a blast reading books such as Getting Things Done, Atomic Habits, and The Bullet Journal Method. However, I never wanted to be more productive for the sake of capitalism, but rather to feel free–making time for doing things that really mattered. But finishing up a day at 5:00 pm with a joyful sense of accomplishment, a fully-completed to-do list, and clear plans for the next day was the exception rather than the norm."
➢ There Is No Digital World – " The digital world is a parasite that we hypnotically spoon-feed like a baby from what we assume is an inexhaustible puree of attention, time, content, energy, and resources. That we don't see it this way — that we see our relationship to the digital world in almost exactly inverse terms — has created a profound civilizational threat that masquerades as an opportunity. The truth is that there is no such thing as the "digital world." It is not a realm that exists apart from the so-called real world. Everything that is digital — information, exchanges, and experiences — is also physical. And yet, as infinite as we imagine the digital world to be, there is only so much physical stuff to go around. We are facing a very real future of scarcity, not abundance, and it will only be more severe if we continue to deny the true, hard costs of digital culture. We need to begin to express it in harmony with the physical world."
➢ To be creative, practice – "I didn't consider myself creative until my mid-twenties. I played sports my entire life and failed at school. What has helped me—and continues to—is to look at creativity as a daily practice. To do something repeatedly until I change who I become."
➢ Time with teammates is as important as time with users – "Designers need to invest just as much time in getting to know their teammates and cross-functional peers as they do getting to know their customers. To be productive on a team, you need strong relationships with those you work with every day. After all, the point of being on a team is to work together. You work together to fill in one another's knowledge and skill gaps and develop solid products and individuals. It's hard to work together when you are doing so based on assumptions of how others like to do their job, their expectations for the work, and how you communicate."
---
Classified Ads
Friday is the missing half of workplace chat. Share your work, stay connected, and do your best work from anywhere. Integrated, Asynchronous, & Intentional. Get it now.
You were not born to remember passwords. Enpass was. The secure and convenient way to create and store passwords.
Webflow is used by more than 3,500,000 designers and teams to create, collaborate on, and scale beautiful websites in a completely visual canvas — no coding needed.
If you are interested in putting your tool, product, or resource in front of over 1300 creative minds, consider advertising in Creativerly and book a sponsor or classified ad spot. Find all the important information at creativerly.com/advertise.
---
Appendix
➢ ICYMI
If you want to put your product in front of over 1300 creative minds with a high interest in creativity and productivity-boosting tools and resource, you can now book a sponsor or classified ad spot within Creativerly. There are only two sponsor spots left for 2021 (new spots will open in December). Head over to creativerly.com/advertise for more information. If you want to book a spot, message me at advertise[at]creativerly.com.
➢ Quick Bits
Vercel raises $150M Series D as it looks to build an end-to-end front-end development platform / Google to pay £183m in back taxes to Irish government / Apple has been fined $11M for misuse of customer data in Italy / Tesla forced to turn down €1.1 billion in EU support for German battery plant / Protesters hit Amazon buildings on Black Friday / Head of Instagram set to testify before Congress on how the app impacts kids / YouTube's co-founder says the platform is doomed once it removes dislike counts / Mozilla to end support for Firefox Lockwise password manager in December / Fairphone beats the entire Android ecosystem with six years of support / Pinterest agrees to spend $50 million on reforms to resolve discrimination allegations.
---
Twitter thoughts
---
Till next time! 👋‌‌‌‌
Support: Do you have a friend who is looking for inspiration, news about design, and useful tools and apps? Forward this newsletter to a friend or simply share this issue and show some support. You can also show some love by simply clicking the button down below and keep this newsletter a sustainable side-project by buying me a coffee. ☕️ 🥰
---
Some of the links in my newsletter and my blog posts are affiliate links. Those links are marked by an asterisk "*". If you buy something through the link, the product will not cost you anything more, but I will receive a small commission which not only supports Creativerly and my work but also helps me to keep this publication a sustainable side-project.