Newsletter
Great video made easy & How to craft a harmonious life
A smarter way to create, Cron for the web, Bento's new smart widgets, Reflect's AI integration, taking the risk, and a lot more in this week's issue of Creativerly.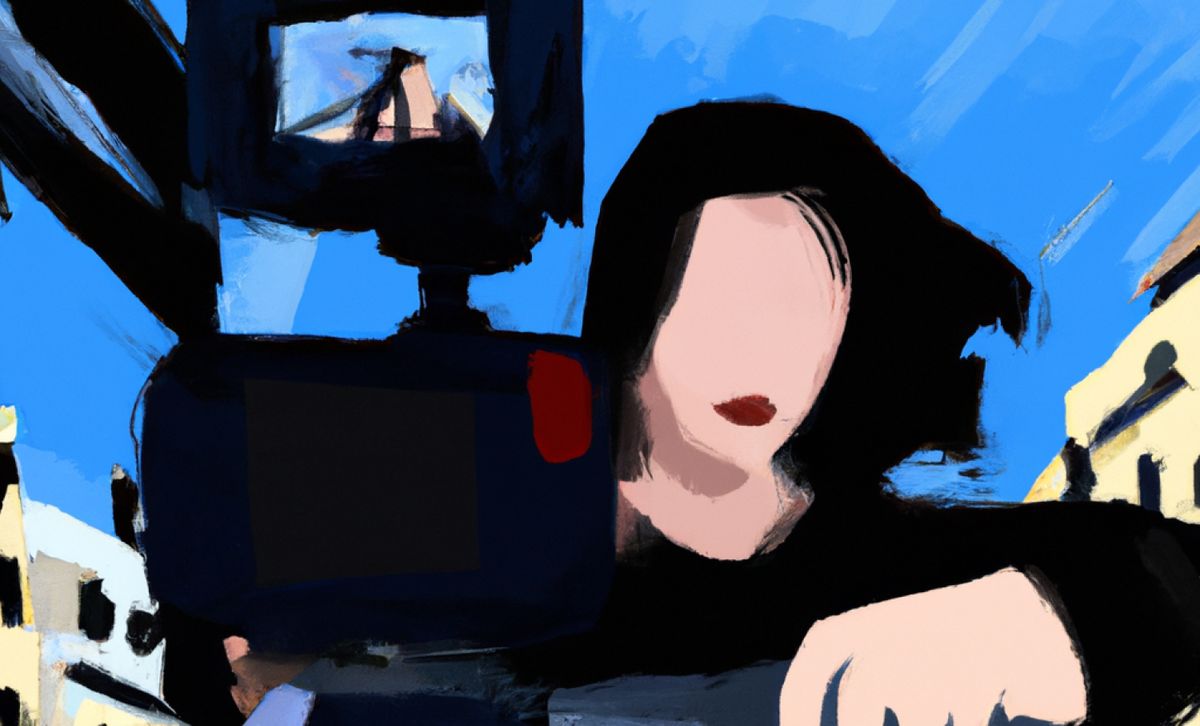 My name is Philipp and you are reading Creativerly, the weekly digest about creativity and productivity-boosting tools and resources, combined with useful insights, articles, and findings from the fields of design and tech. The newsletter built for the creative community.

---
Hey and welcome to Creativerly 214👋
Software cults are a weird product of the internet. When I am speaking of software cults, I mean people that are enthusiastic about an app or software and get furious if someone speaks up against that specific app or software. Besides that, I would describe software cults as a group of people who share a strong attachment to a particular software or technology. Most of the time, they display a high degree of enthusiasm and loyalty towards the software, its features, and but also its creators and founders. In most cases, these cults are harmless. There are even cases in which they are positive and created a supportive community of users who share their experiences and tips on how to use the software more effectively. But still, there are cases in which software cults become problematic. This is happening when users become too attached to the software and by that I mean they become defensive or hostile towards any criticism or alternative options that someone suggests online. The result of that is a toxic and closed-minded community. I do want to say that all the users within such a community think like that, but when you realise that a software cult is developing, you surely find a couple of users who are acting like I just described above.
The first time I got in contact with software cults was a couple of years back when Roam Research became popular and introduced the field of personal knowledge management to the masses. I used Roam Research but quickly realised that it did not click for me. Especially, when Roam introduced its paid subscription, I had the feeling that it was quite expensive for what the app was offering. Most users who stopped using Roam mentioned that the app still feels like an alpha version, updates shipped in-frequently, and especially the founder of Roam, Conor White-Sullivan, attracted attention by verbally attacking people online who stated criticism about his app. Weirdly, some users started to defend Conor's actions although it was clear that the way he communicated with some people on the internet was simply wrong. It is important to acknowledge that some users' reactions were extreme and disproportionate to any criticism or dissent. This behaviour can be attributed to the emotional attachment and investment that some users have in the software and the fear that any negative feedback could jeopardize its future development or its own personal use of it.
This makes software cults an incredibly weird product of the internet. I have the feeling that you especially find that kind of software cult within the field of note-taking and personal knowledge management apps. It happened quite often that I shared some criticism about Obsidian or Logseq online in form of a constructive discussion, but suddenly a couple of users joined it that basically told me I was wrong and stupid for saying something like that. There was no chance to enter a discourse with those users. They blocked and made fun of me for thinking that there was something bad about Obsidian or Logseq, and how I could dare it to compare those apps to other PKM software.
Fun times.
While software cults can provide a sense of community and support for users, it is essential to maintain a level of objectivity and openness to constructive criticism to avoid creating a toxic environment that hinders the growth and improvement of the software.
---
Apps, Software, Tools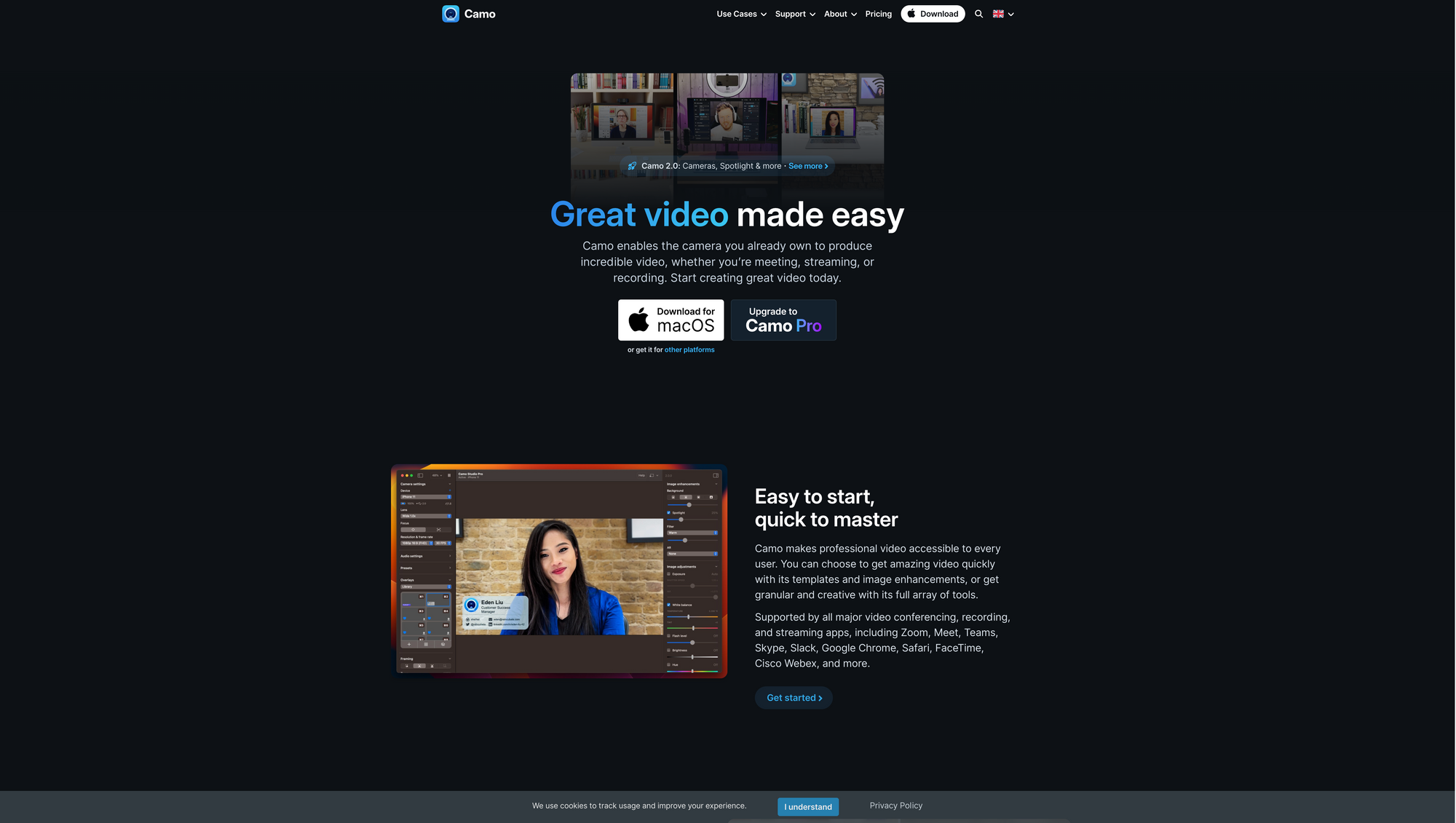 Did you ever have the feeling while you were in the middle of a video call that you need to step up your camera game and improve your video quality? I found myself in that situation. While upgrading my webcam did bring some initial improvement, I still wasn't that happy with the results. At the same time, I could not justify investing a couple of hundreds of dollars (or even more) to upgrade my whole equipment. Thankfully, I stumbled across Camo, which is offering an easy and affordable way to produce incredible videos.
Camo gives the camera you already own and use to produce video, superpowers, no matter if you use it for meetings, streaming, or recording. Achieving amazing video quality for meetings and streaming often involved spending hundreds of dollars on expensive camera equipment or on complex software which only professionals understood to use and trim. The beautiful thing about Camo is that it is making professional videos accessible to every user without the need to invest big money in expensive gear or software. Camo is easy to start and quick to master. After setting it up, you can choose to either start with templates and image enhancements or get granular and creative with its full array of tools. If you want to impress your colleagues on your next video call with an amazing video, Camo is definitely worth taking a look at. No matter what video conferencing, recording, or streaming apps you are using, Camo is supported by all major platforms including Zoom, Google Meet, Microsoft Teams, Skype, Slack, Chrome, Safari, FaceTime, Cisco WebEx, and more. Another advantage of Camo is the fact that it gives you the possibility to achieve those amazing results with any camera. There is no need to upgrade your gear. Camo supports video from any camera connected to your computer. This means you can use your phone, built-in or external webcams, DSLRs, action cams, and even Continuity Camera.
Producing high-quality video content is needed in a wide range of use cases, and Camo helps you to achieve exactly that. No matter if you are working within Sales & Marketing, in Education looking to take clarity beyond the classroom with video to match your expertise, or in Streaming with the goal to capture the action, engage with your audience, and let your personality and ideas shine, in Content Creation, or Enterprise, Camo brings the power of high-quality video you are looking for.
After installation, Camo Studio gives you access to powerful controls and adjustments. With just a few clicks, you can adjust lenses, exposure, colours, contrast, and many other controls. To adjust your image further, Camo lets you zoom, crop, and focus it precisely. With 18 bespoke filters, you can apply cinematic styling and Colour grading to your video to impress your colleagues and viewers. Besides video adjustment and optimization tools, Camo also makes it easy to use custom overlays and lower thirds to let people learn about you, your business, or your projects and say what might not fit into the conversation.
In addition to that, Camo is packed with powerful features like Spotlight, which brightens yourself against the background, Portrait Mode which applies a bokeh effect, Replace which is Camo's virtual green screen to cleanly swap any image into your background, Auto Framing which offers powerful face-tracking features, and a lot more. Camo is available for iOS and Android to forward your video to Camo Studio, which runs on macOS or Windows and gives you access to controls and adjustments to make your video stand out. Another important thing to point out is Camo's privacy focus. Camo does not capture or transmit anything, your data always stays yours and yours only.
Camo is available for free with a limited set of features. Camo Pro will cost you €40.79 per year, €5.15 per month, or €81.59 for the lifetime license. While the free version of Camo gives you access to standard mode, 720p resolution, autofocus, and standard frame rate at 30fps, the pro version unlocks all of Camo's features including portrait mode, privacy blur, replace, spotlight, up to 1080p resolution, smart zoom, manual focus, up to 60fps, light, image, and vibrance adjustments, and a lot more.
Peep, currently in beta, is a new video conferencing and video call app, that offers a smarter way to create, collaborate, share, play games, and a lot more. One of the biggest disadvantages of video conferencing tools like Zoom or Google Meet is the fact that you constantly need to switch back and forth between screens and apps. Instead, Peep gives you the possibility to overlay your video conferencing app with all the other apps you need during your meetings.
At first glance, Peep follows a very similar approach compared to Around, the video conferencing tool that got acquired by Miro and which is offering floating video bubbles that overlay any of your apps, so you do not need to switch back and forth between multiple apps while you are in a video meeting. As already mentioned, most video conferencing apps take up the entire screen, which can become a blocker during a meeting quiet fast. Peep also states on its website, that constantly looking at zoomed-in portraits of each other's faces could lead to mental fatigue. Therefore, Peep decided to build a versatile video conferencing app. Peep's multi-window feature, similar to Around's, does not take up your whole screen and instead allows you to move everything around so you can easily multitask. This is incredibly handy. I found myself multiple times in the same situation: joining a Zoom meeting, and while someone was presenting their screen, I wanted to look something up, switched screen and app, navigated back to the Zoom meeting, lost context, wanted to get back to another app, and struggled to keep focus. The power of tools like Peep is that you always stay in focus on your current screen since the video bubbles always overlay your screen. In addition to that, Peep lets people share more than one screen at a time, which means you can easily toggle between the shared screens and use the drawing feature to easily communicate with your colleagues.
Video calls and meetings should also be fun, at least there should be room to express yourself. With Peep, you can draw, chat, and share memes and ideas with your colleagues and friends. The calls within Peep are happening in so-called 'Rooms'. Once you or someone turned on the video or audio call in a room, a chat head will get created automatically. Those chat heads can be dragged anywhere on your screen. Additionally, you can also pin the chat head so it always stays on top of other windows. When there are more than two chat heads available, Peep lets you separate them, which means you can adjust the individual size and move them separately. To express yourself during a meeting or chat, Peep's chat features a variety of emojis.
Whenever someone is sharing a screen during a meeting, Peep gives you the possibility to draw on those screens. Drawings and objects that have been placed on the screen will appear in the same location for all users who are in the room. To invite your friends into a room, all you have to do is share your personal link with them. Simple as that.
You might have realised that there are quite a lot of parallels to Around, and I totally agree with that. I am excited to see if Peep will become another app like Around, or if they are going to double-down on different features and functionalities to distinguish them a bit more from Around because as of now, there seems to be no unique selling point that would speak for Peep instead of Around. The only difference as of writing this might be the design. Nevertheless, in the beginning of this post, I mentioned that Peep is still in Beta, which means we hopefully can expect some further improvement and the introduction of new features.
---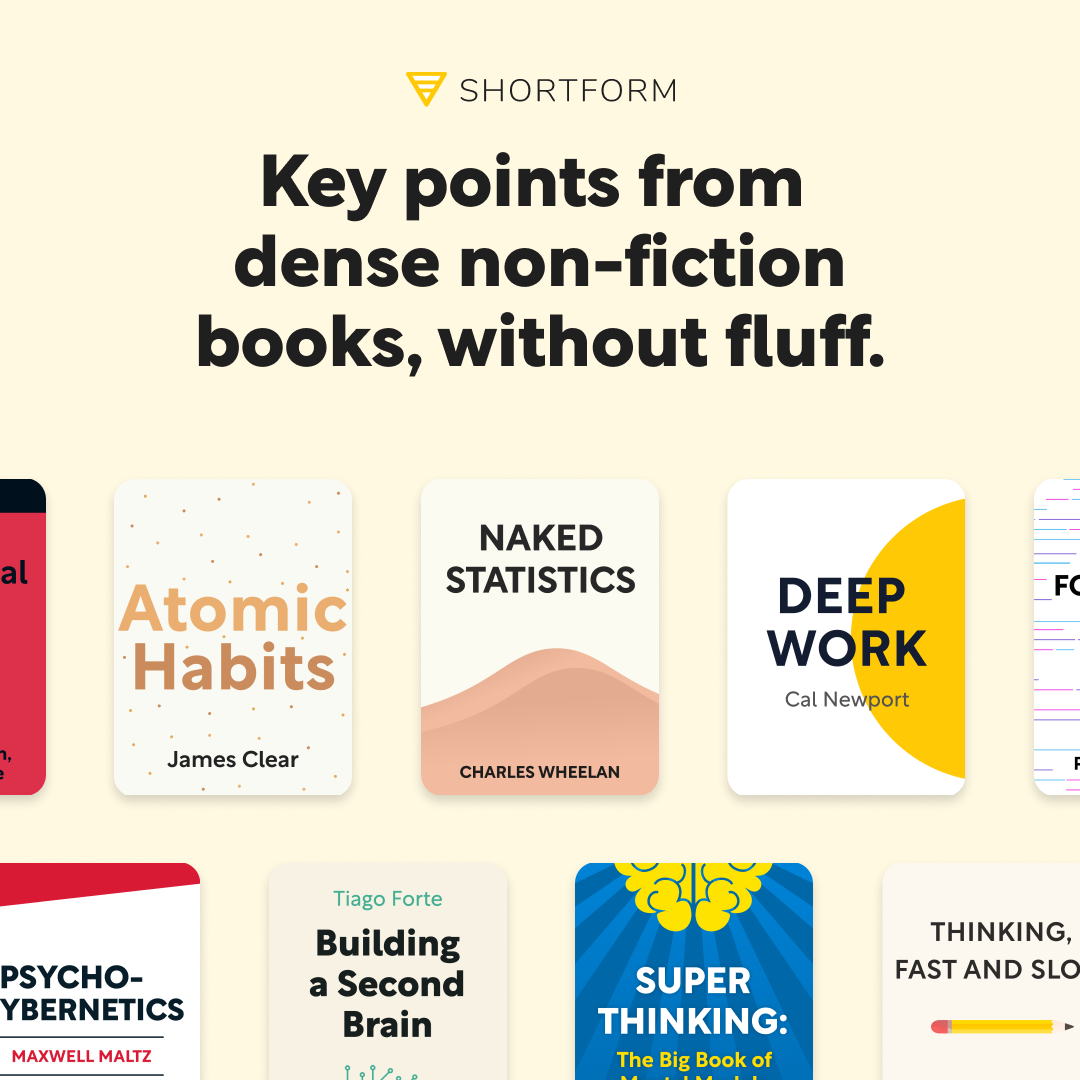 This is a paid promotion to support Creativerly. If you are interested in putting your tool, product, or resource in front of over 2000 creative minds, consider advertising in Creativerly and book a sponsor or classified ad spot. Find all the important information at creativerly.com/advertise.
---
Fresh Updates & News
Cron has become one of the most popular calendar apps in a very short amount of time. After coming out of stealth, the waiting list grew immensely. Just one year after launching its Beta, Cron got acquired by Notion. The newest update brings the Cron experience and its beautiful and minimal design to the web, so you can access your events from anywhere by using a browser. There is still a large number of people who prefer to have their calendar (among other apps) right within a browser tab. Therefore, Cron decided to bring its outstanding experience to the web too. The update includes beloved features like multiple calendar accounts in a unified view, event reminder notifications, or Dark mode, which are now all available within Cron's web calendar.
Cron has been part of the 2020 Y-Combinator winter batch, which led to a $3.5 million investment led by Initialized Captial, with Figma CEO Dylan Field, former LinkedIn CEO Jeff Weiner, and Sunrise co-founder Jeremy Le Van joining in on the round. The beta version launched in 2021, and after that Cron became more and more popular, being named Product of the Month by Product Hunt, and winning Productivity App of the Year by Product Hunt as well.
Back in issue 210 of Creativerly I featured and wrote about Bento, a lovely, beautifully designed, rising tool that lets you create a personalized page to showcase and highlight your work. The team at Bento is busy working on new features and improving existing ones. In one of the most recent updates, Bento further improved their widgets. Users have now access to new smart widgets for Figma, Dribbble, and Behance. On top of that, a quotes widget got introduced, which lets you share notes right within your Bento page. Personally, one of the most exciting widget updates is definitely the new Spotify smart widget, which became interactive, so visitors to your Bento page can directly play and listen to your favourite playlists, podcasts, or artists.
Bento is a revolutionary link-in-bio tool, which gives you the possibility to create beautiful personal pages to showcase your creativity, products, and what you are working on. Simply drag and drop a link onto your personal page, and Bento will create a widget for it. No matter what you are creating, it needs a home on the internet, and Bento lets you build exactly that.
Reflect introduced its AI integration, which aims at drastically improving your note-taking and writing. Reflect's AI palette now uses GPT-4 which is the latest model from OpenAI. To access the AI palette within Reflect, you need to highlight some text first and then press CMD + J (or CTRL + J on Windows). Then, a pop up will show you a dozen prompts like "list key takeaways" or "list action-items", you can choose from. In addition to that, you can also ask AI anything you like without the need of highlighting text first. But that is not it. You can also ask the AI palette anything you like using the open text field, and then save it as a custom prompt to quickly call on it again at a later point.
Reflect is a beautifully designed note-taking and PKM app, that was built for speed, and with privacy in mind. It lets you form a graph of ideas with backlinked notes, with the calendar integration you can keep track of meetings and agendas, it lets you share anything you write with a single click, and a lot more.
---
Mental Wealth
➢ How to Feel Good About Going Slow – "My weekends revolve around baking. Well, baking and running. So really, my weekends revolve around patience. It wasn't always this way. I like to go fast. When I was a kid, I'd rather finish my homework or even a test in record time than take the time to check my work. This was rarely an issue, and I still got excellent grades. My mom and my teachers would merely express frustration and suggest that I just go a little slower, so I didn't make any mistakes. I tell my own daughter the same thing now."
➢ How to know whether or not self-employment is right for you. – "To be or not to be an entrepreneur? That is the question. Many people feel they are destined for entrepreneurship. You know those stories that start with 'I always knew I wanted to be my own boss"? I'm definitely guilty of that one! But as the world becomes more and more entrepreneurial, it seems more people than ever before are self-selecting to start businesses. Was that always their path? Or has the barrier to starting a business become so easy, that for many, they are pursuing self employment when they might have been better suited to traditional employment after all? My big mission in building The Ask, is to guide and educate ambitious and entrepreneurial professionals like you to find your place in the world of work. Specifically, how you can decide, plan and build the right career path or business idea for you."
➢ How to craft a harmonious life – "If you're like many people these days, glancing over your work emails may be the first thing you do after opening your eyes in the morning. In fact, your work is probably in your pocket, travels with you on holiday, sits with you during a romantic dinner, and accompanies you to the playground with your kids. Even if emails aren't really your thing and you work in construction, nursing or some other non-office-based industry, the move to a 24/7 economy might mean you have expectations placed on you to work at short notice or during antisocial hours."
➢ Taking the risk – "Sometimes, I feel small. Like I'm too bland or boring, like my life isn't adventurous or thrilling enough to share anything at all. I wonder if I need to make some drastic change to have more interesting material to write about, or if I need to put myself through the wringer (is it wringer or ringer?) and come out the other side with a magnificent story to tell you. I wonder if I need to cultivate wackier hobbies or make wilder experiences part of my life so I can squeeze them into what I write — so my writing drips with more wildness. I don't look especially unique like I used to — don't have an indie-girl haircut like I used to, don't quite fit the image of being an artist or a fascinating person, don't put nearly as much thought or effort into having a set-apart style as I did in my early 20's, in clothing or in writing, when being "different" was once everything to my identity."
---
Do not miss out on this ...
Get smarter every day. Every day Refind picks 5 articles that make you smarter, tailored to your interests. Loved by 200,000+ curious minds. Subscribe to get 5 links per day.
With Meco, you can enjoy your newsletters in an app built for reading while giving your inbox space to breathe. Over 10k readers enjoy their newsletters (and decluttering their inboxes) with Meco - try the app today!
The GIST is a forever-free newsletter that provides a refreshing female perspective on the most important headlines in sports. Sign up today.
These are paid promotions or affiliate links to support Creativerly. If you are interested in putting your tool, product, or resource in front of over 2000 creative minds, consider advertising in Creativerly and book a sponsor or classified ad spot. Find all the important information at creativerly.com/advertise.
---
Appendix
➢ Featured Newsletter
Smartr Daily is the essential newsletter for curious minds. It sources the smartest articles on the web and delivers thought-provoking ideas insights directly to your inbox every single day.
It is 100% free. Sign up now.
➢ Quick Bits
---
---
---
Some of the links in my newsletter and my blog posts are affiliate links. Those links are marked by an asterisk. If you buy something through the link, the product will not cost you anything more, but I will receive a small commission which not only supports Creativerly and my work but also helps me to keep this publication a sustainable side-project.