Newsletter
How to measure meaning in life & The visual tool for thought
In this week's issue of Creativerly: organize team documents with elegance and simplicity, save memories, calmer notes, and a lot more.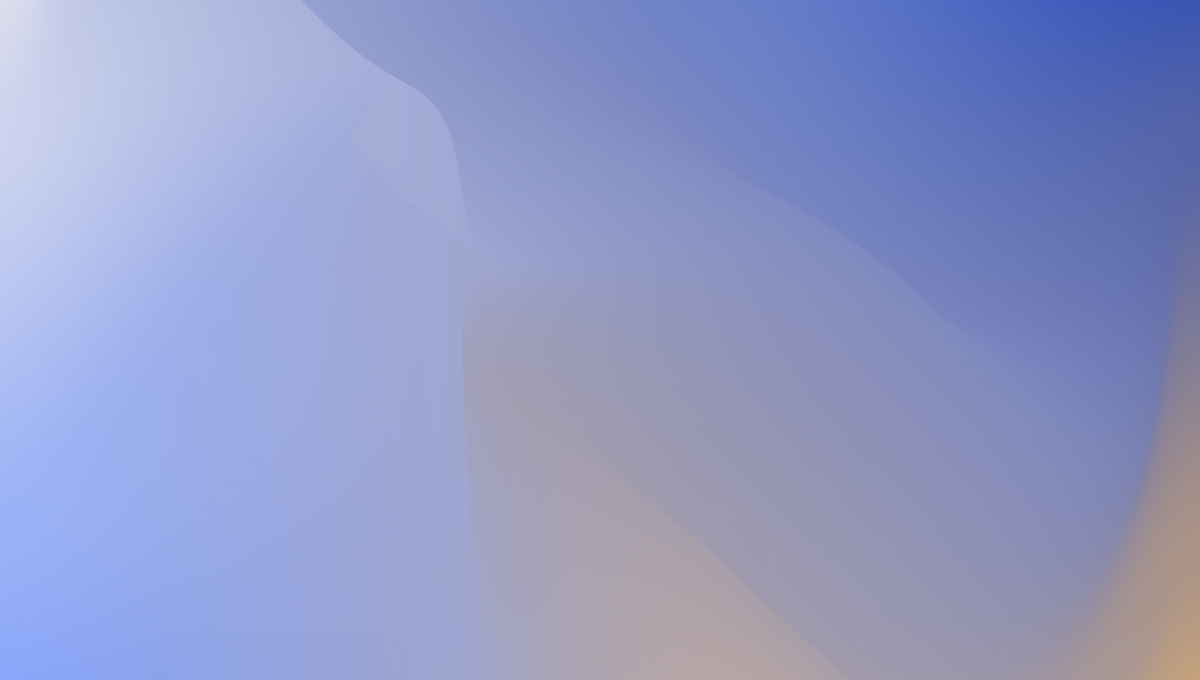 You are reading Creativerly, the weekly digest about creativity and productivity-boosting tools and resources, combined with useful insights, articles, and findings from the fields of design and tech. The newsletter built for the creative community.
---
Hey and welcome to Creativerly 149 👋
The time has come. You are reading the very last Creativerly issue of 2021. As mentioned in the previous issue, I am happy to share with you my newest blog post in which I am wrapping up the year as I am sharing Creativerly's Favorite Apps 2021. It is a selection of 5 tools that became essential for me throughout the last twelve months. I use them on a daily basis, and it is pure joy for me. The blog post should not only highlight the tools, I would also like to point out the amazing work done by the makers and teams behind those apps. They somehow managed to constantly ship amazing updates, making their products better and better every day. They are crafting the tools which help us, boost our Workflows, and let us reach new productivity and creativity heights. Thank you for that, you all are doing an amazing job. Keep at it.
On another note, I want to say thank you to all of you, my beloved subscribers, readers, audience, community for yet another awesome year. You are the exact reason I keep going, you are the reason why I keep pushing myself to evolve Creativerly and create content on a constant basis. 2021 has been another exciting year for Creativerly. I published the Creativerly newsletter every single week throughout the last twelve months, I expanded the Creativerly database (a constant project and ever-growing database of all the tools, resources, and articles I have featured in Creativerly), I launched the Creativerly Community, I published a list of privacy-friendly Google Analytics alternatives, I published a list of minimal and lightweight website builders, I introduced advertising in Creativerly to support my work and keep Creativerly a sustainable project, and I made new connections with awesome creative minds.
I am incredibly thankful, for every single one of you. You made 2021 an awesome year for Creativerly, and I can not wait to see what 2022 has prepared for us.
I wish you all the best for the upcoming year. Take care! Thank you for everything!
---
Improve your website's SEO performance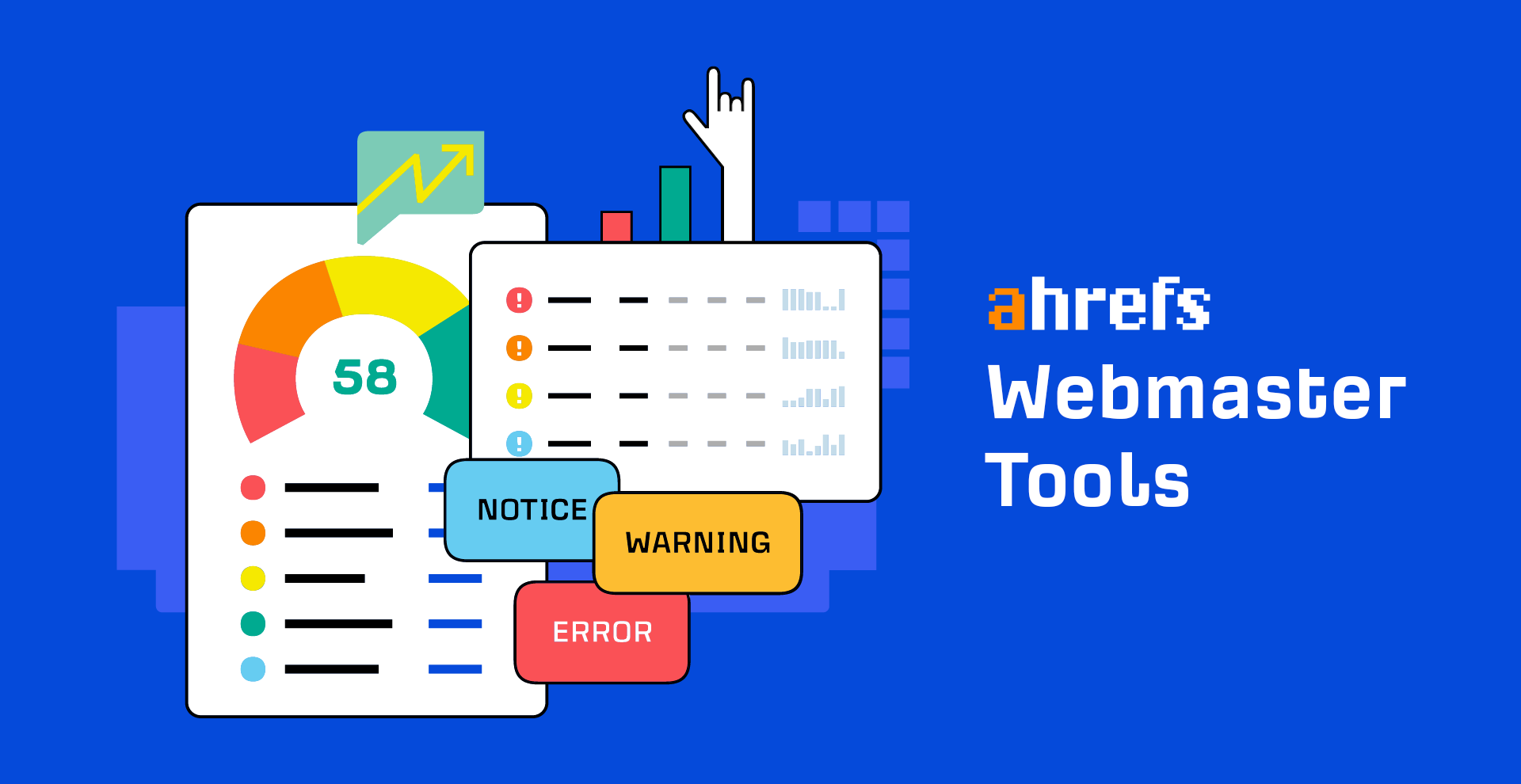 Are you sick of your competitors outranking you in the search results? Wish there was an easier way to get more Google traffic? One option is to get an agency on a costly ongoing retainer. The other is to leverage a tool that tells you what to do. Your solution is Ahrefs Webmaster Tools—and it's FREE!
---
Apps, Software, Tools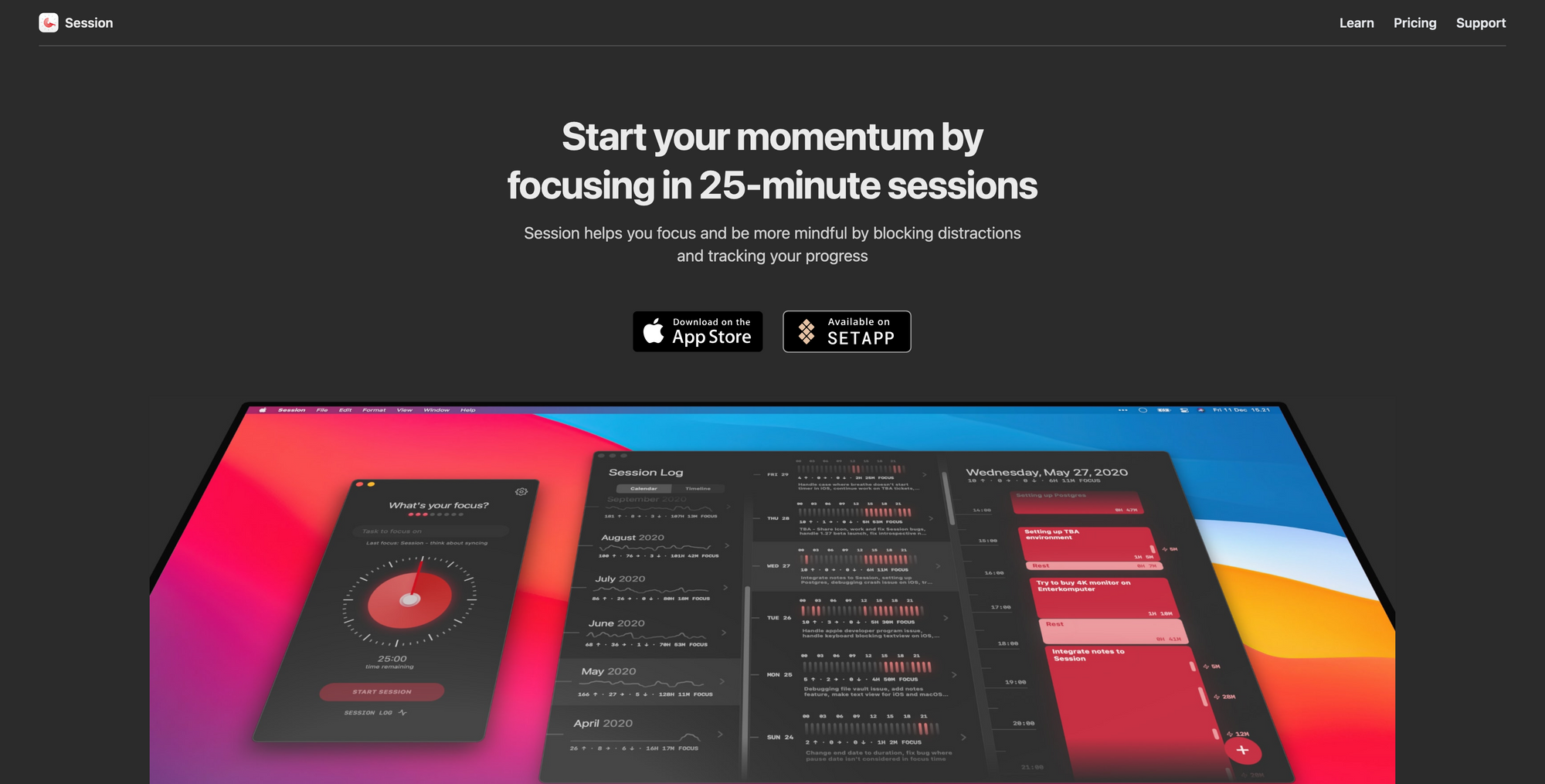 Recently, I had a discussion with a Creativerly reader within Creativerly's community on Discord. We were discussing and sharing our thoughts regarding task and time management. Throughout our discussion I got a recommendation for a new app I should take a look at, and this app was Session. The beautiful interface of Session immediately caught my interest, so let us take a look at what Session does and how it can help you to block out distractions, keep track of your progress, and focus more on your work.
Session combines task and time management. If you are familiar with the Pomodoro technique, the core functionality of Session will also be familiar to you. Session helps you to get your work done, and achieve your goals by focussing on one session at a time. When opening Session you will be greeted with a beautiful and distraction-free interface, that lets you clarify the task and the focus you need to work on next. After that, you set your session interval and start your focused work. Session is available for iOS, iPadOS, and macOS. The Mac app offers a very special feature as it lets you block out distractions even more, by blocking apps and websites while you are doing your work.
What makes Session such a lovely and mindful tool, is the fact that you can review your progress within an overview. This overview gives you a clear picture of what you have worked, how much time you spent working on those tasks, and ultimately where your time effectively went during your day, week, and month. Session is not only a great tool if you working as a freelancer and need to track the time you are working on a specific task. I really like the idea of simply keeping track of where your time went, while you are working on a new project, writing a blog post, or doing anything else. On top of that, Session also integrates with your calendar to get an even more detailed view of your structured day.
Your whole progress will be synced seamlessly between your iPhone, iPad, and Mac. All your data will be securely saved and backed up in the cloud. You can use Session for free with unlimited sessions and rest, and analytics from the past 2 days. Session Pro costs you $4.99 per month or $39.99 per year ($3.33 per month) and will give you access to unlimited Session and rest, full session log access, website and app blocking on Mac, real-time sync, and a lot more. Besides that, you support an indie developer with your subscription. If you have a Setapp subscription, you can download and use Session straightaway. Session is truly a lovely tool, no matter if you are looking for a tool to use the Pomodoro technique if you need to track your time because of your, or if you simply want to be more mindful about your time in general. Give Session a try.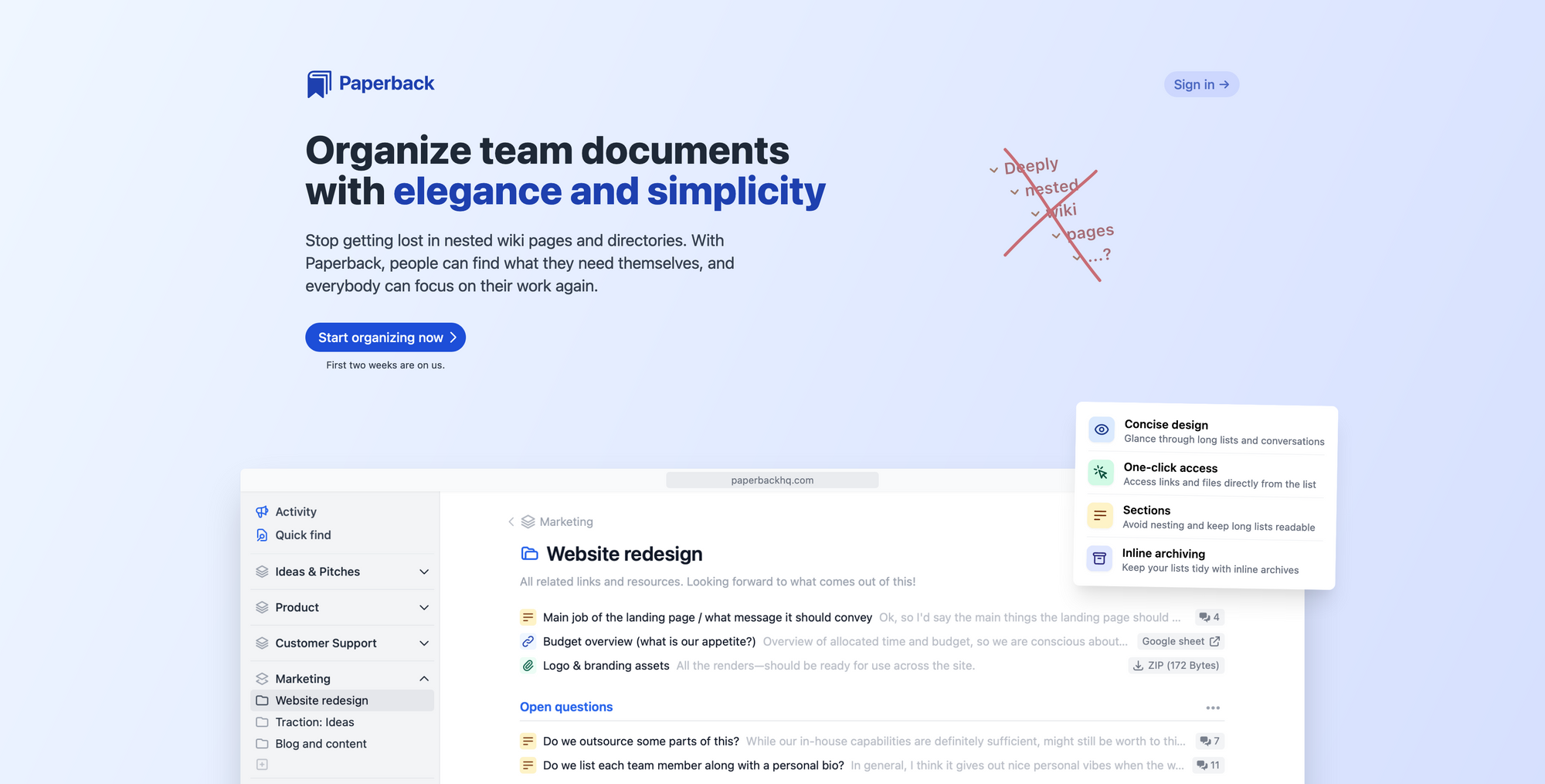 As your team at work is growing, you might want to look into ways of documenting and creating wiki pages and directories for onboarding, tutorials, guides, and things you want to keep track of in general. Quite a lot of tools for those use-cases use nested wiki pages. The problem with nested wiki pages, as your directories grow, you could get lost within those nested wiki pages quite easily, and it will become hard to actually find the dedicated pages you are looking for. Paperback is a great tool to organize your team documents with elegance and simplicity. Paperback helps you structure all your important documents so you and your team can find what they are looking for.
Wiki pages are probably the most flexible way of setting up team documents, like guides or tutorials. Most tools use deeply nested hierarchies for those wiki pages. While this nested approach gives you the possibility to quickly jot down your notes and thoughts, as your directory grows, it can become quite hard to actually find anything again. Therefore, Paperback provides a beautiful, tidy, and clear interface. This interface makes it possible that you no longer have to struggle with a clumsy archive or navigate through a complex hierarchy within your sidebar. Paperback lets you set up spaces like Marketing, Product, or Customer Support for example. Within those spaces, you can then create folders in which you can create your documents and wiki pages. As you create more and more documents you can organize those by adding Sections, which avoid nesting and keep long lists of documents readable.
The overall clean, lucid, and concise design of Paperback makes it possible that you can glance through long lists and conversations with ease. Paperback brings back your focus time, as you will no longer have to deal with people asking around where to find specific documents, which can lead to interruptions of your focused work. If you are looking for an easy, and tidy structure with less clutter for all your team documents, Paperback is worth trying out. You can try Paperback for free for 14 days, after that it will cost you $5 per user per month. You will get access to all Paperback features, 250GBs of space per user for upload, privacy by default, and you will support a small, self-funded company. Give it a try.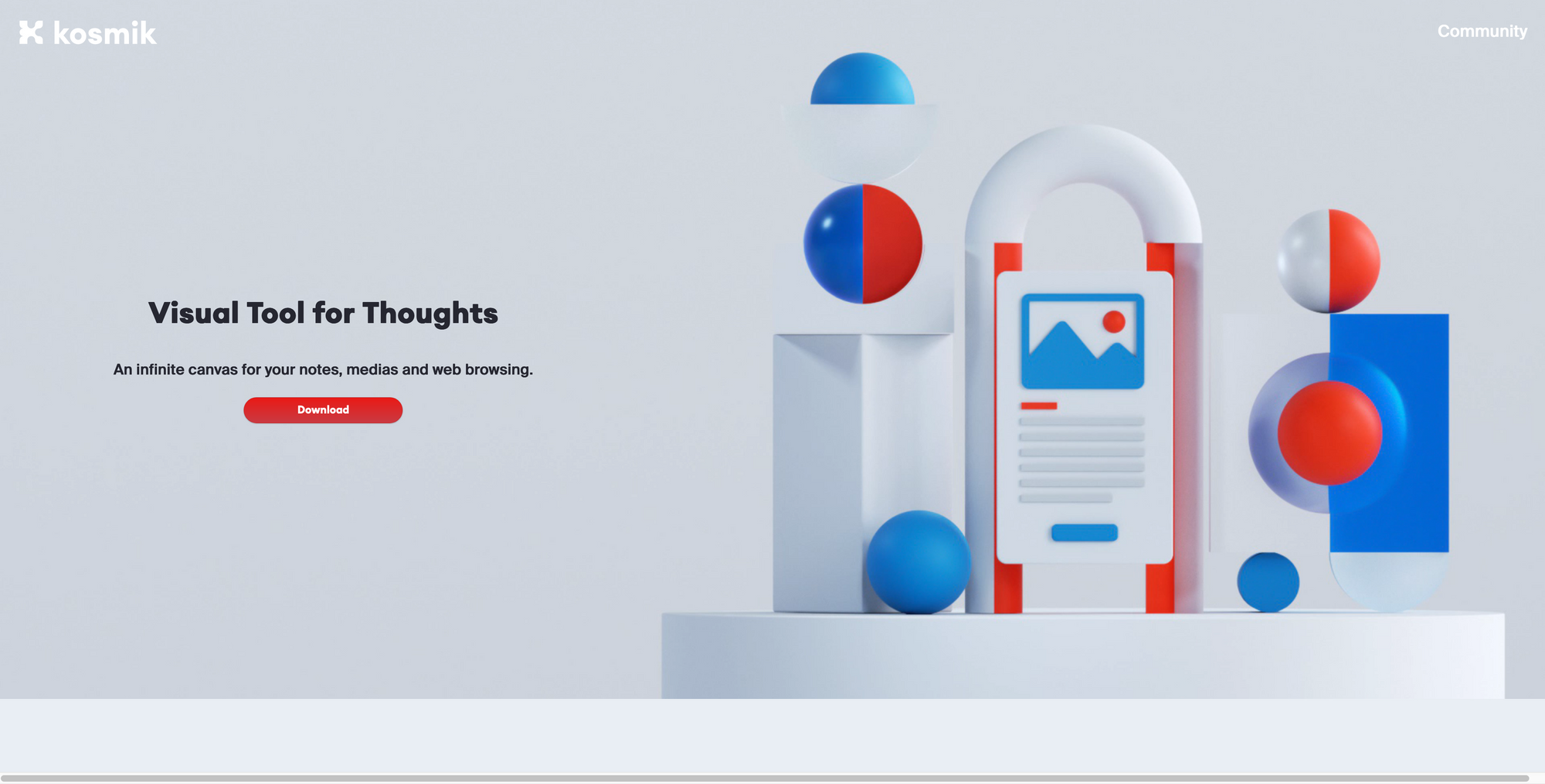 The field for tools for thought is an ever-growing one, as we see more and more apps entering this space recently. Kosmik is another contender of this field, with a special focus on giving you an infinite canvas for your notes, thoughts, medias, and web browsing. Kosmik is a super interesting visual tool for thought. Think of it like an infinite notebook that you can take with you wherever you go. When you open up Kosmik, you will get presented with a clear canvas, that waits to be filled with your notes, thoughts, images, files, whatsoever. You have complete creative freedom.
Kosmik is a digital workspace, that gives you the possibility to layout files, images, notes, and more just like you would on a wall. If you want to keep some kind of structure and an organizational layer within your infinite canvas, you can simply place digital objects together. While having this infinite canvas, Kosmik still has the feature to create connections between your notes and thoughts, as Kosmik offers linked notes and hypertext power. This is a powerful feature, as you can also create documents within Kosmik. When you are working with documents within Kosmik, you can use another cool feature, which is called "live copy". If you are live copying an element in Kosmik, which means copying a text from Document A to Document B, all changes that you make to that text in Document A will also be visible in Document B.
This gives you new possibilities while creating networked live documents. Combining live copy, visual links, and wikilinks, Kosmik is an incredibly powerful visual tool for thought. You can even publish any Kosmik project to make it accessible to anyone with just a single click. If you want, you can also let people re-use content from the boards you have created within Kosmik. This makes Kosmik capable of supporting collaboration work within teams. Besides all of that, everything that happens within Kosmik is end-to-end encrypted, which means no one has access to your data and personal information. You, and only you, will keep in control of your data.
Currently, Kosmik is available for iOS and macOS. If you want to get some deeper insights on Kosmik's vision of building such a powerful visual tool for thought, with a radical focus on privacy, make sure to check out this interview by Anne-Laure Cunff together with the makers Paul Rony and Karthikk Vijay, published on Ness Labs.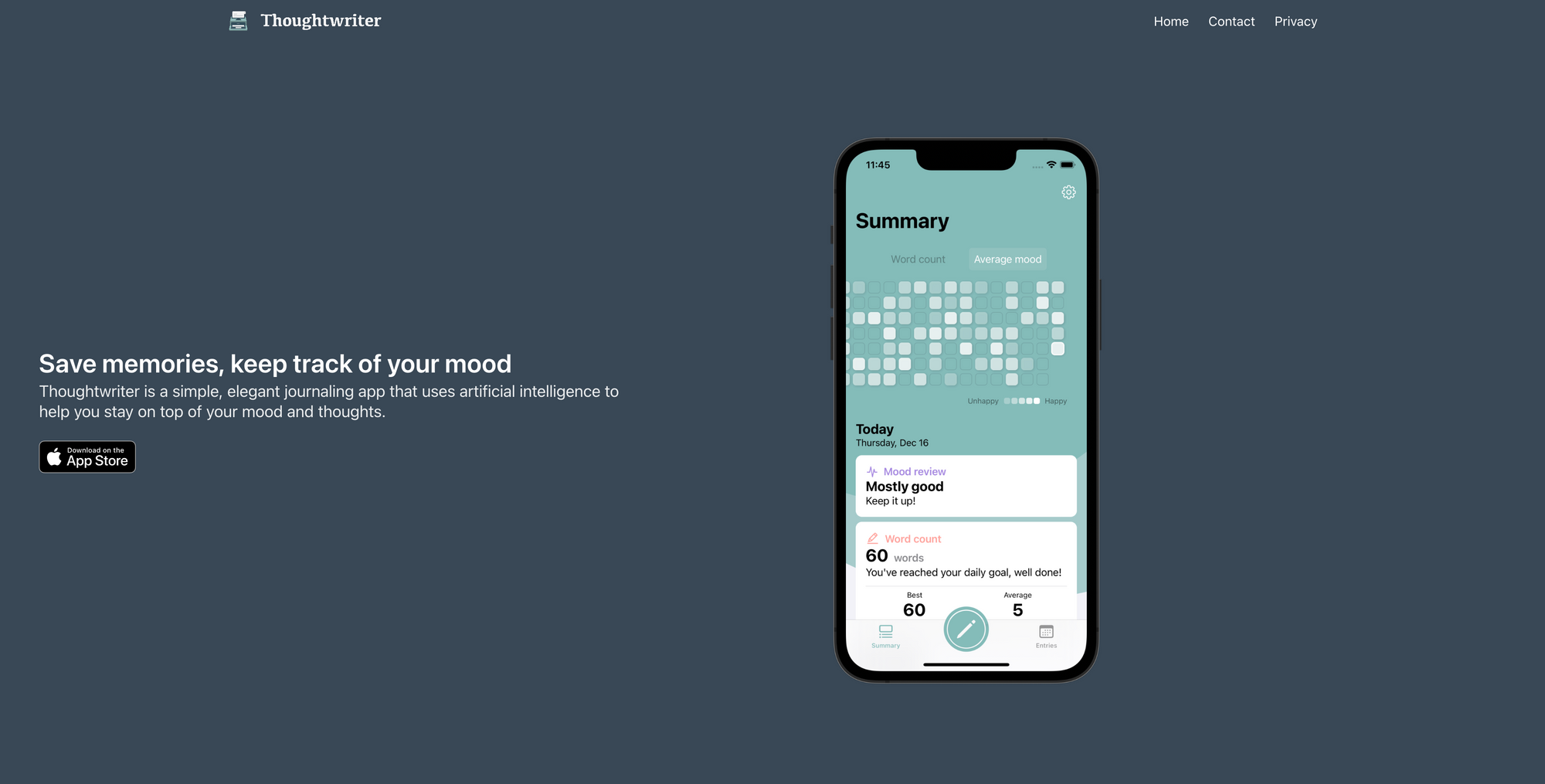 Thoughtwriter is a beautiful, elegant, and super simple app to journal, save memories and keep track of your mood, available for iOS. Thoughtwriter uses artificial intelligence to help you stay on top of your mood and thoughts. This built-in AI understands your mood while you write and journal within Thoughtwriter. As you are writing and journaling more and more over time, Thoughtwriter will learn from you and becomes more accurate regarding your mood. While journaling with Thoughtwriter, you do not have to worry about data privacy, as everything happens and stays on your device and not in the cloud. All your precious thoughts and notes will stay yours and never ever leave your device.
As you progress, build up a writing and journaling habit, Thoughtwriter will provide you with stats and overviews. If you are keeping track of your mood and thoughts, overviews will help you understand how you feel and how your mood changes over time while journaling. But that is not it, Thoughtwriter will also give you features like weather and location correlation, mood swings detection, topics, tagging, fine-grained emotions classification, and more. All and everything to understand your mood better.
All those features are packed within a beautiful and elegantly-designed app, that gives you a clear interface, so that your notes, thoughts, and your mood always stay in focus. As mentioned earlier, Thoughtwriter is only available for iOS. The app will cost you €1.99 one time.
---
Useful Resource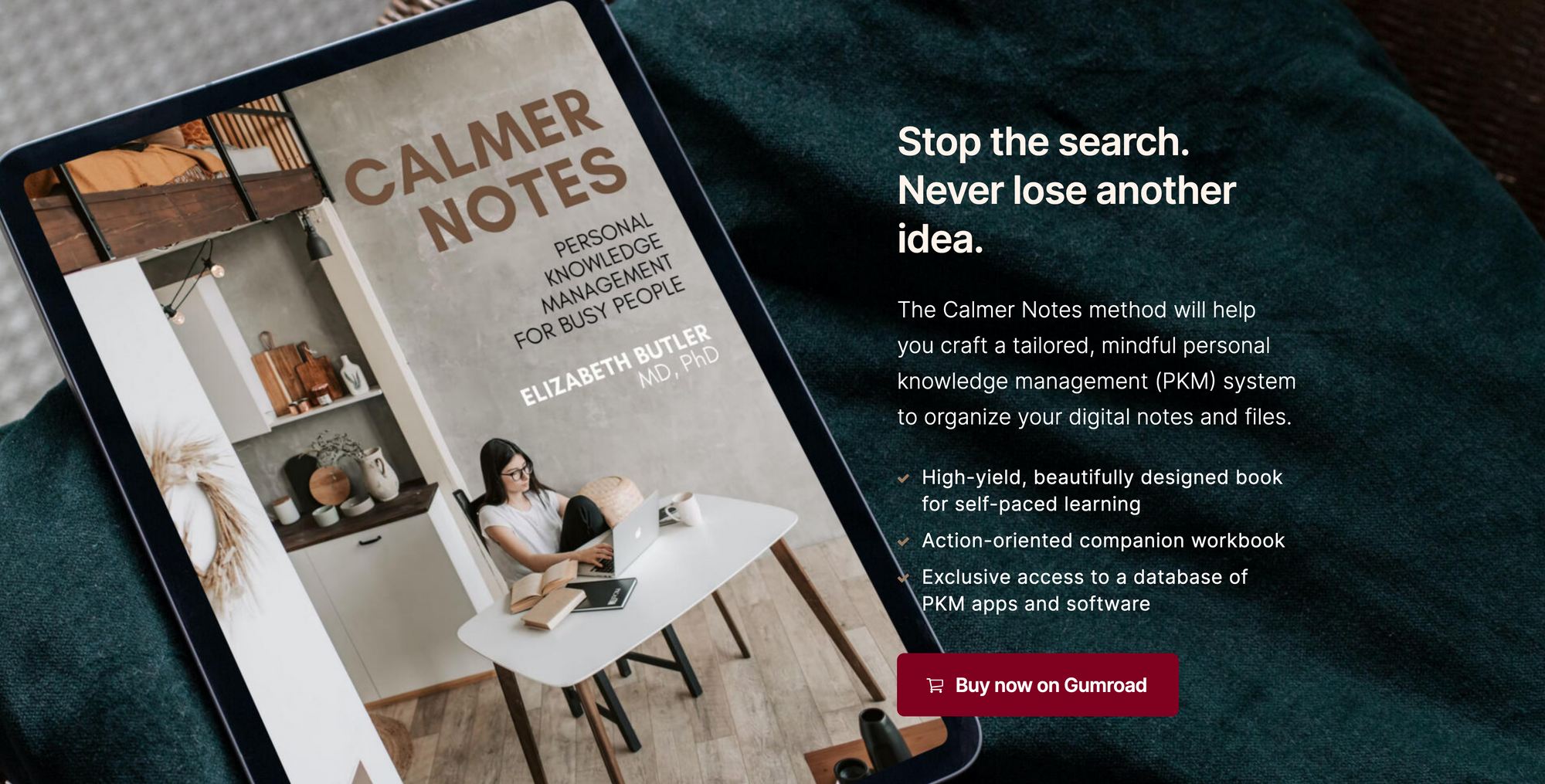 Recently, I bought Calmer Notes, an incredible resource by Elizabeth Butler, a physician, researcher, and working parent, who has spent many years figuring out the best ways to manage digital notes, documents, and information. In Calmer Notes, she shares her experience with you.
If you are currently struggling, to create, set up, and maintain your personal knowledge management (PKM) system that works for your life, Calmer Notes will help you to develop a streamlined method to organize your ideas, notes, and documents so you can feel more clear, creative, and calm. No matter if you want to create a PKM system for your professional or personal life, Calmer Notes is a powerful resource, that will help you achieve your PKM goals.
Calmer Notes will teach you how to identify existing pieces of your PKM system, how to choose the right note-taking app, how to design and create a personal knowledge management system that works for you, and a lot more. Calmer Notes is available for $35 only until today (Dec. 26), after that the price will raise back to $50, which is still an incredible value, as you will get the Calmer Notes eBook, a companion workbook, and exclusive access to a database of categorized PKM software.
If you want to start managing your personal knowledge in 2022, Calmer Notes is the only resource you need.
---
Mental Wealth
➢ Employees Are Learning to Make Automation Work for Them – "Citizen developer has been a popular phrase in tech circles for almost a decade, but 2022 will be the year that this role takes on a new importance as non-technical developers come to the fore of digital transformation. Due to operational changes with the onset of the pandemic, the speed and scale of technological development has reached heights unseen since the beginning of the digital revolution. A McKinsey & Company study published at the end of 2020 found that Covid-19 – and the requirement for employees to work remotely – had accelerated digital transformation projects by as much as seven years."
➢ The Surprising Power of The Long Game – "In a world where most people play the short game, playing the long game offers a huge advantage. There is an old saying that I think of often, passed to me by my friend Peter Kaufman, "If you do what everyone else is doing, you shouldn't be surprised to get the same results everyone else is getting." Unless you're lucky, doing what everyone else is doing ensures average results. The problem is we don't want the same outcomes as everyone else. We want different outcomes. Different outcomes come from doing different things or doing things differently."
➢ How to measure meaning in life – "Philosophers and psychologists alike have long argued about the definition and factors of a meaningful life. What does it mean to live a meaningful life? Is meaningfulness necessary for happiness? While these questions may seem to belong to the realm of the metaphysical, meaningfulness is actually associated with greater well-being, and scientists have even devised ways to measure meaning in life."
➢ How to Be Interesting – "Many of us crave to be more interesting people. The question is how we might become so. We rightly tend to associate being 'interesting' with achieving difference from the norm: with being able to serve up some unusual and intriguing stories and ideas. But what might be the best way to lay our hands on these? One prestigious thesis tells us that we should try our best to root out new and well-reviewed books and articles, travel to remote places and befriend people who are prominent in the arts and business."
---
Classifieds
Microns.io is a newsletter to discover the best micro-startups for sale. Join hundreds of other entrepreneurs and investors looking for their next acquisition.
Craftwork is offering high-quality interface assets for designers & startup creatives. No matter if you are looking for illustrations, UI kits, or icons Craftwork got you covered.
Put customer insights at the center of your business, making them accessible & actionable across teams with Iterate.
If you are interested in putting your tool, product, or resource in front of over 1300 creative minds, consider advertising in Creativerly and book a sponsor or classified ad spot. Find all the important information at creativerly.com/advertise.
---
Appendix
➢ ICYMI
The Creativerly Community is here. If you are looking for a dedicated place to discuss all sorts of topics relating to creativity, productivity, apps, and tools, or if you want to connect with like-minded creative folks, join the Creativerly Community on Discord now. Simply follow this invite link and become a member. I am looking forward to meeting you all on Discord.
➢ Quick Bits
---
Twitter thoughts
---
Till next time! 👋‌‌‌‌
Support: Do you have a friend who is looking for inspiration, news about design, and useful tools and apps? Forward this newsletter to a friend or simply share this issue and show some support. You can also show some love by simply clicking the button down below and keep this newsletter a sustainable side-project by buying me a coffee. ☕️ 🥰
---
---
Some of the links in my newsletter and my blog posts are affiliate links. Those links are marked by an asterisk "*". If you buy something through the link, the product will not cost you anything more, but I will receive a small commission which not only supports Creativerly and my work but also helps me to keep this publication a sustainable side-project.