Newsletter
Unlock your best writing & What if we believed everything was possible
In this week's issue of Creativerly: Create code publish together, content creation for independent writers, competing in the new talent market, and a lot more.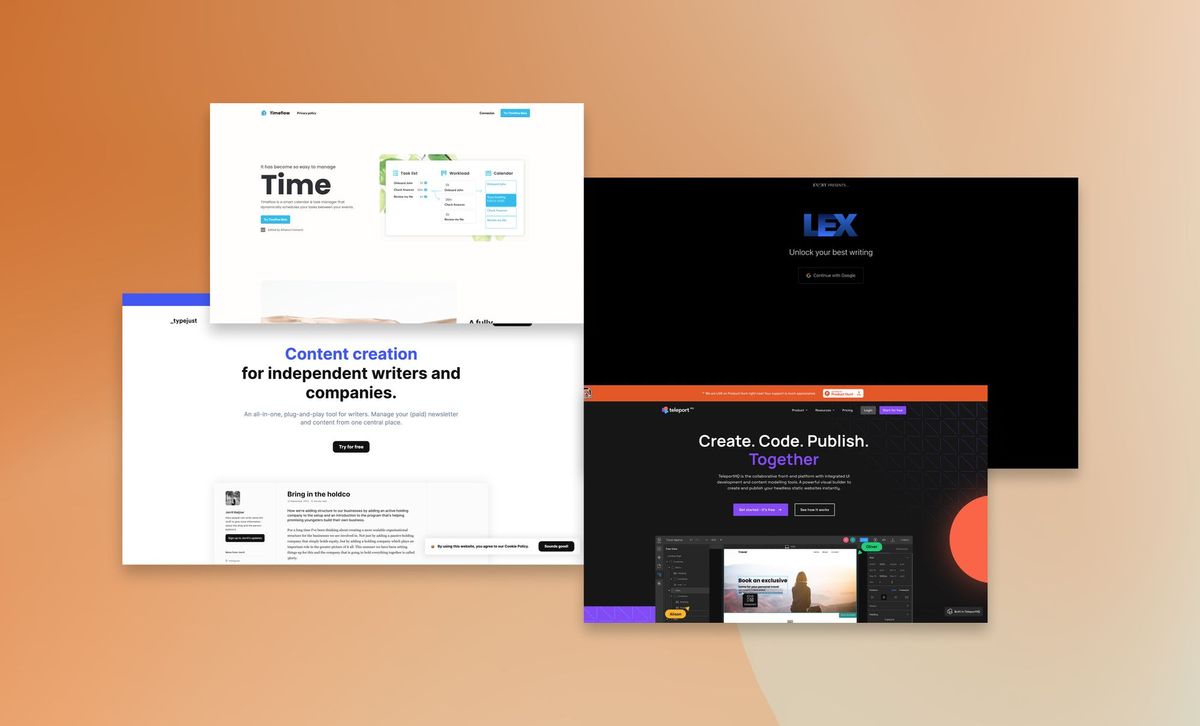 My name is Philippand you are reading Creativerly, the weekly digest about creativity and productivity-boosting tools and resources, combined with useful insights, articles, and findings from the fields of design and tech. The newsletter built for the creative community.
---
Hey and welcome to Creativerly 192 👋
I am beyond excited to share with you the news that I have collaborated with Tejas Gawande, co-founder of Chronicle and writer at itsprobably.fun, to gather our combined passion, knowledge, and expertise to deliver you an in-depth guide into knowledge workers' workflows, the tools they are using,
Tejas and I met on Twitter, we shared some thoughts back and forth, and Tejas came up with the great idea to collaborate and write an article together.
We both agreed that it would be an excellent opportunity to share with the world what we have learnt about knowledge work and the tools available to make our work more efficient and fun. It is the first time I am co-writing an article with someone. Therefore, I am incredibly excited to get this piece published soon. To get a glimpse of what you can expect from the whole article head over to this LinkedIn post. Tejas and I are currently putting the finishing touches on the article, editing everything, and adding some graphics, and after that, it will be ready to publish.
Of course, you as Creativerly subscribers will be the first to know when the post is out.
---
Powerful ideas in 15 minutes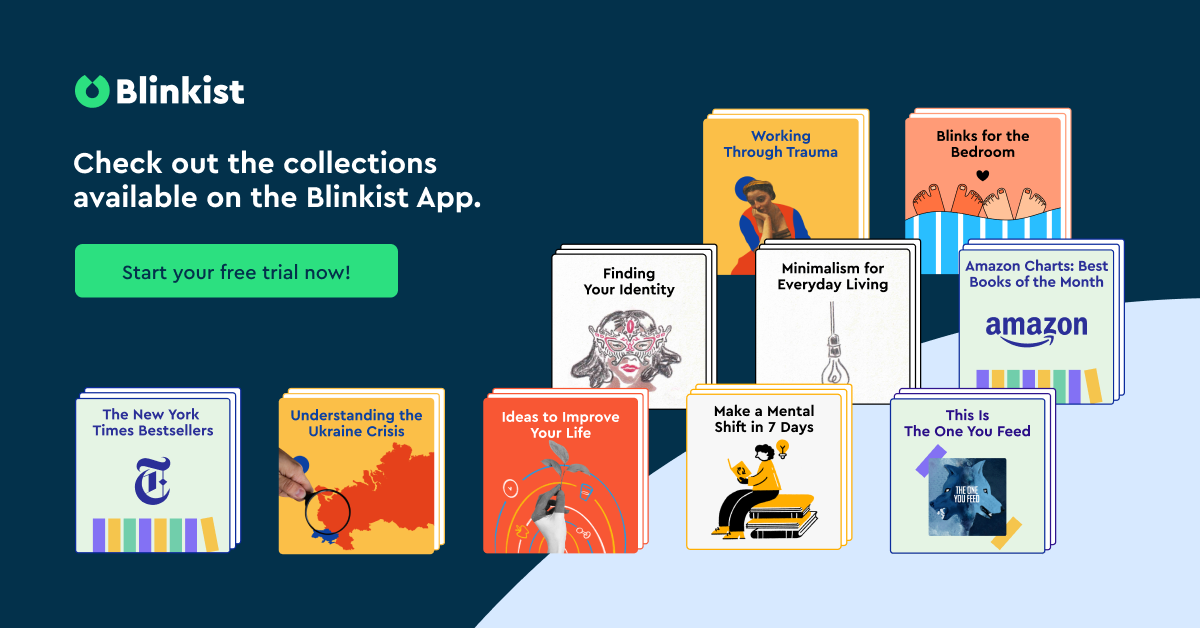 Over 5,000 book titles and 20 million users.
This is a sponsored message. If you also want to highlight your app, tool, resource, newsletter, job offer, in front of over 1900 creative minds, head over to creativerly.com/advertiseand get in contact.
---
Apps, Software, Tools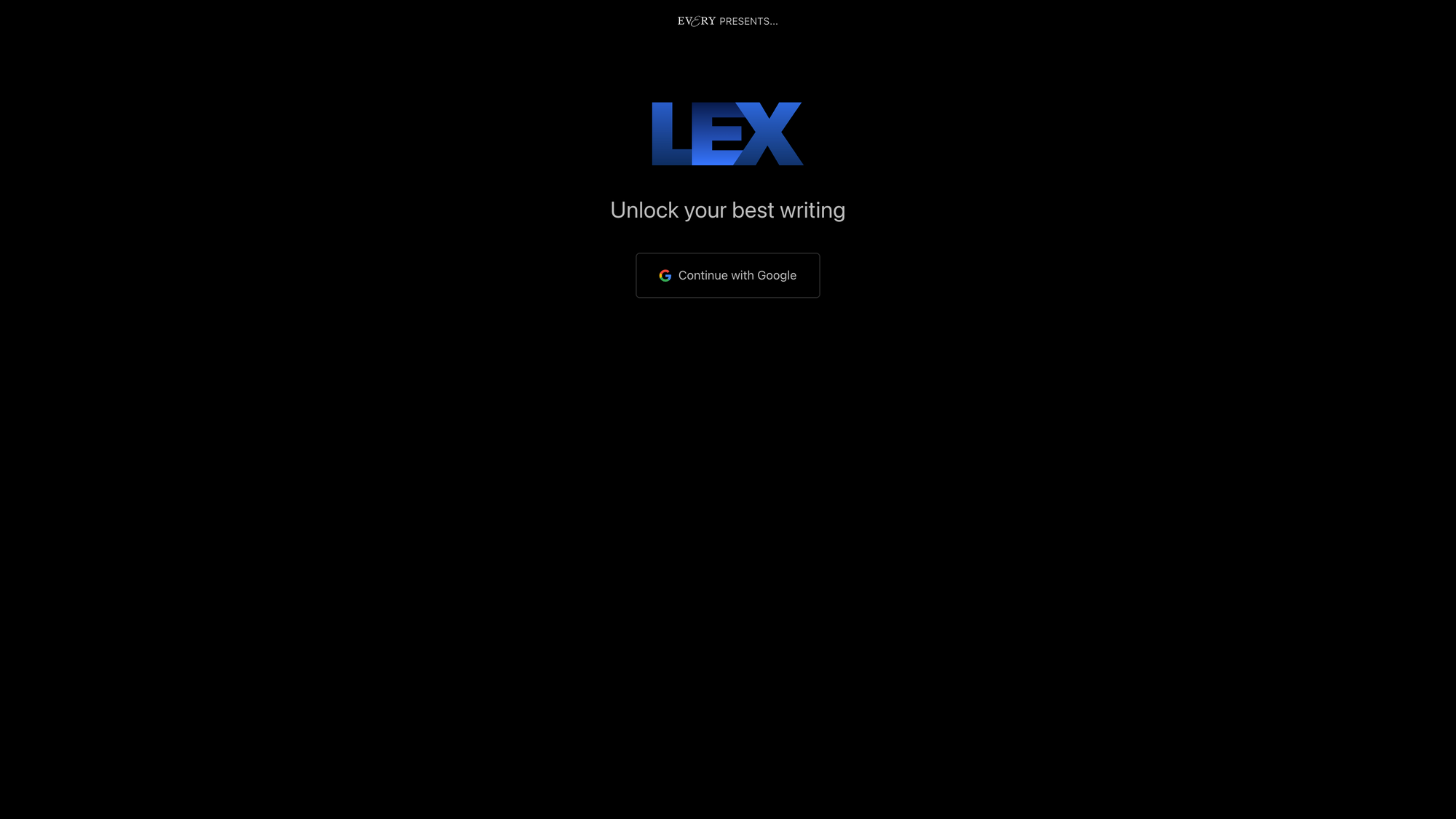 In last week's issue of Creativerly, I wrote about how my Twitter timeline was going crazy over a new AI-powered writing app. A couple of hours after publishing the newest newsletter issue, Nathan Baschez, founder of Every a writing collective and newsletter bundle publishing the writings by Dan Shipper, Tiago Forte, Evan Armstrong, Li Jin, Sherrell Dorsey, Taylor Majewski, and a lot more, shared the news that he is working on and building bespoke AI-powered writing app. It is called Lex. I immediately signed up for the waiting list, and back on Friday, I already received access to it.
I haven't followed the fiel of AI extensively over the last couple of years. With recent achievements like DALL-E, Jasper, GPT-3, Stable Diffusion, Whisper, and others, the topic of AI became increasingly popular, also across laypersons. For me personally, the space around AI-powered writing apps is the most interesting. Therefore, I got excited when I found out about Lex. First of all, Lex was created to help writers getting rid of being blocked while writing on an article, blog post, or anything else. Nathan Baschez mentioned in a video, in which he is showcasing some examples of how Lex can help you during your writing process, that GPT-3 and AI in general is not ready to create thoughtful and logical long-form writings. Therefore, Lex is focusing on suggesting what might comes next. Whenever you feel stuck during your writing process, all it needs is to press "+++" and Lex will do the rest for you. Powered by AI, it will analyze what you have written before, and based on that it will suggest how you might continue your writing.
Besides suggesting what might come next, Lex is capable of creating headlines for you too, all powered by AI. The AI that is baked into Lex is called GPT-3 which gets developed by OpenAI. At the core, Lex is a document editor. It gives you access to basic text formatting like bold, italic, and links. On top of that, Lex does feature sensible markdown shortcuts, which means you can type ## to create a H2, a separator by typing - - -, a blockquote by using >, and more. To collaborate on your writings and get others involved, you can share a link to your Lex document with others and it will give them immediate access, so you can collaborate in real time. This makes sharing and collaborating way easier compared to Google Docs since there you would need to ask for dedicated permissions first.
The most exciting thing about Lex is the AI integration though. If you ever get stuck, just hit command+enter or type +++ and GPT-3 will fill in what it thinks should come next. As the state of AI and GPT-3 is still early, it can happen that sometimes the outputs are rubbish. The idea though is, that the AI can be helpful to get unstuck when you are not sure what to write next. For now you can use Lex as a web app. The web app is optimized for mobile use, so you can also write on your iOS or Android device. There are still some bits to make it a truly mobile experience, but it is definitely usable. On Lex' roadmap to will find features and improvements like comments, version history, subtitles, custom fonts, folders, offline editing, and a lot more.
I am excited to give Lex an in-depth try over the upcoming days and weeks, and I am also excited about the future of AI and what it means for writing.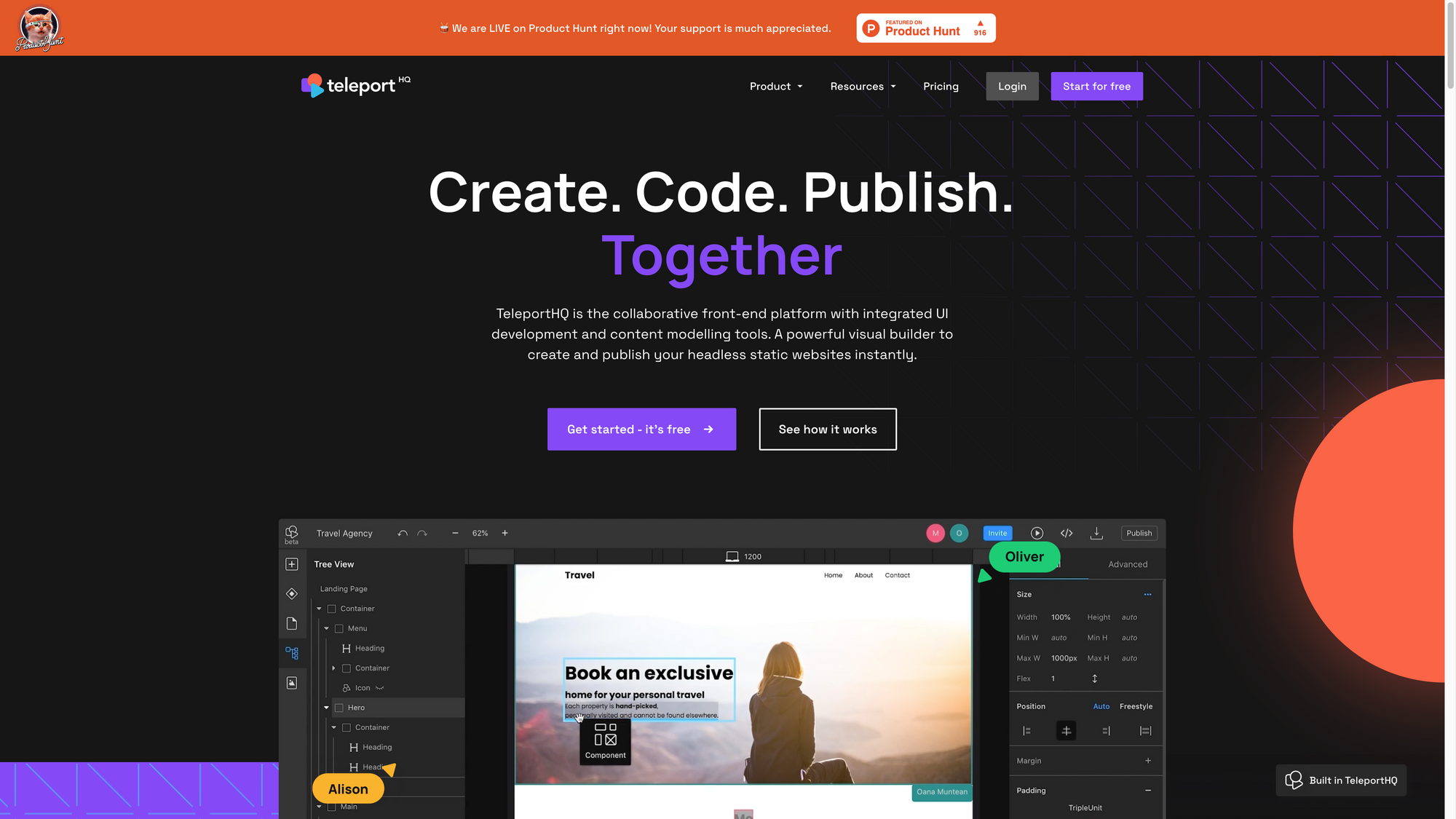 Since I am currently building my new personal website, I have been doing some research regarding website builders, so I can update my blog post about lightweight website builders to create a personal website. While conducting the research, I stumbled across TeleportHQ, a collaborative front-end platform with integrated UI development and content modelling tools.
With TeleportHQ you can build and create stunning static websites and UI elements through a seamless workflow. TeleportHQ integrates with advanced developer-centric front-end design systems that work with any workflow. This gives you the possibility to evolve the collaboration between designers and developers. TeleportHQ offers you an all-in-one front-end design platform which helps your whole team to build, collaborate, and ship production-ready code with speed. What makes TeleportHQ so powerful is its visual builder. With TeleportHQ's visual builder you have powerful features to design, build, and code the website you always have dreamed of, right at your fingertips. If you want to build multiple projects, TeleportHQ allows you to create specific re-usable UI components. You can use those to build and set up your own component library which can then be used across multiple projects.
The whole process of creating websites with TeleportHQ is streamlined. You can import your designs from Figma and turn them into responsive websites, components, and interfaces instantly, thanks to TeleportHQ's Figma plugin. With TeleportHQ's front-end development tools you can create and develop custom functionalities. At any stage, you can add custom code, modify it visually, create widgets, and interactions powered by TeleportHQ's powerful front-end UI editor. Ultimately, once you feel your website is ready you can deploy with Vercel, push to GitHub, host your website for free, or download your website as clean and structured code.
TeleportHQ empowers your whole team to collaborate, build and create websites, and ultimately ship faster. If you ever wanted to shorten the time it takes to go from design to a fully functional prototype, TeleportHQ might be your answer. To kick-start your website projects, TeleportHQ is offering ready-made templates. Additionally, it lets you import all your assets to create your own front-end content libraries, upload all your custom fonts, and use any custom media formats by embedding them into your projects.
TeleportHQ is offering a Free Plan, which includes three projects, unlimited collaborators, free code export, real-time collaboration, and basic hosting under Teleport.io, limited bandwidth, and 10mb of assets per project. To unlock all premium features you can upgrade to the Professional Plan for €15 per editor per month, which is suited for teams and individuals that need to collaborate around complex projects hosted on custom domains.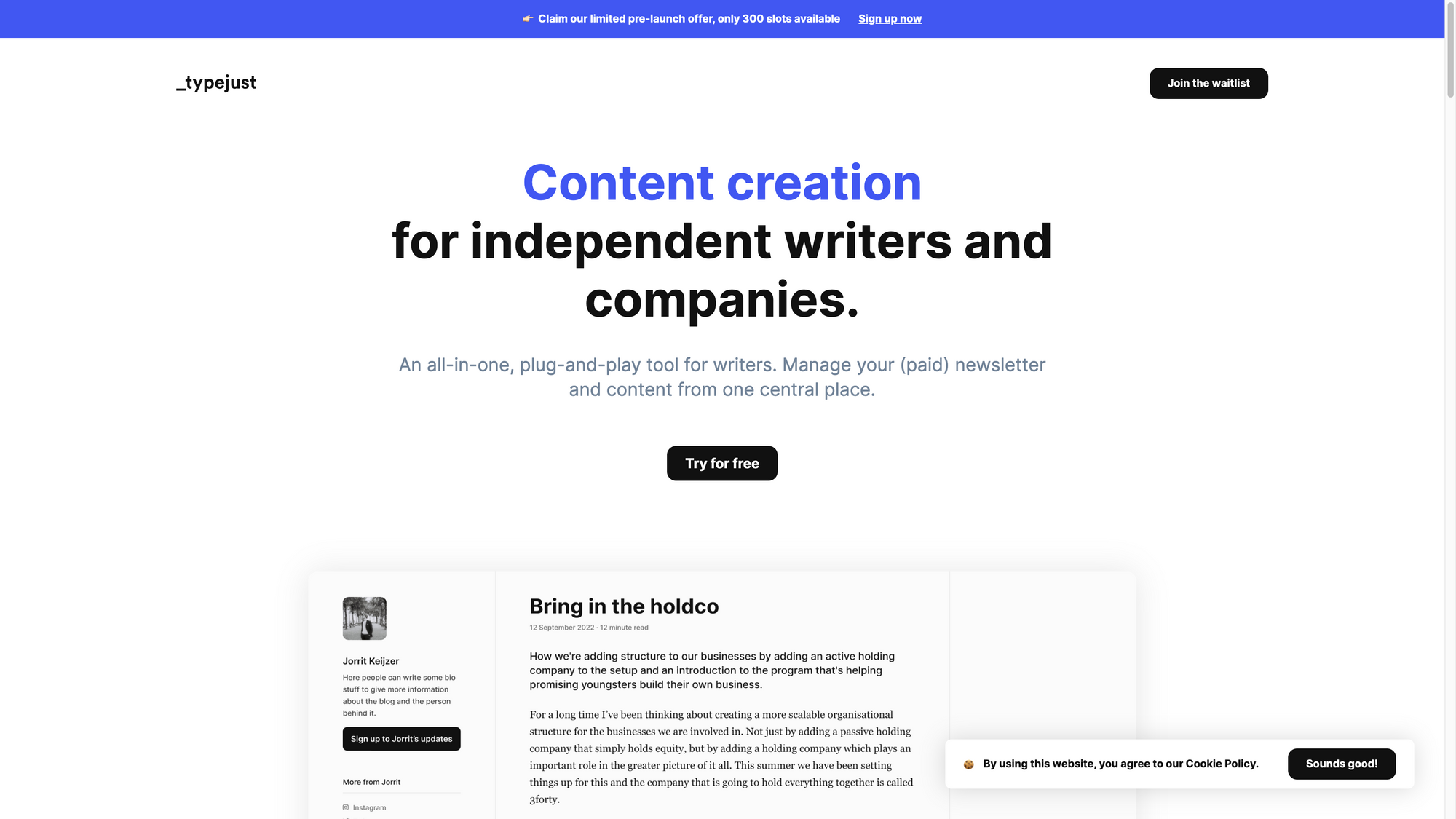 After using several different services to create and send out my newsletter, I settled with Ghost as my preferred solution, since I am a huge fan of open-source software and the Ghost team has been shipping out incredible updates over the course of the last couple of weeks. Nevertheless, it is always exciting to see, that there are companies who are building products that are competing with Ghost and Substack. TypeJust is one of them.
TypeJust is an all-in-one and plug-and-play tool for writers and publishers. With TypeJust you can set up and manage your (paid) newsletter and content from one central place. First of all, TypeJust is featuring a gorgeous interface. The screenshots of the interface on the website will give you a clear idea of the minimal and distraction-free approach TypeJust is following. This gives you the opportunity to always focus on your writing and the content you create. With TypeJust you can write and grow your audience. It features automated content sharing, that allows you to easily share your new posts online. The content you have created within TypeJust can be published to your own website by using built-in plugins for Webflow or WordPress. Tech savvy writers can even use TyepJust's API to create their own integrations. Additionally, you can choose to offer paid subscriptions to your audience. This is an easy way to monetise your content or your newsletter.
TypeJust's editor is minimal by design. It lets you focus on writing. With just a few clicks you can schedule new content and automate workflows. You can even set up times and sequences for publishing, and posting on social media and your newsletter. If you decide to set up paid content and subscriptions, you receive 100% of your revenue, since TypeJust does not take any cuts. TypeJust charges a fixed amount of service cost and handles all the rest, so you can take home the revenue you earn with your content.
It is exciting to see that TypeJust built an all-in-one tool for writers from the ground up since it helps you to handle your content, the minimal editor helps you to actually create the content without any distractions, you can manage your subscribers, and publish everything you create to your blog. With powerful integrations built with Zapier you can get really creative and distribute your content. TypeJust not only allows you to publish your content, but you can also even use it for automated content sharing to social media, which allows you to connect your social account and schedule a calendar of posts with just one click.
Currently, TypeJust is running limited pre-launch offers. The first 50 signups will get access to unlimited features for €99 for two years, the next 100 signups will get access for €60 for one year, and the next 150 signups will get access for €75 for one year. Post-launch, TypeJust will cost you €15 per month for 1000 subscribers.
Timeflow is a smart calendar and task manager that dynamically schedules your tasks between your events. With Timeflow, you have a fully automated time manager right by your side during your daily working sessions.
For the longest time, I have been an advocate of combining calendars with task management capabilities. The reason for that is, that it gives you the possibility to put your tasks into context with your daily or weekly timeline, and it makes it easy to schedule them besides the events you need to tackle during your week. What makes Timeflow powerful, is the fact that it automatically fills your calendar with tasks according to their priority, duration, and working hours. I used to use Sorted, an app that follows a similar approach: after you have set up your tasks and given them an estimate of how much time you need to get them done, Sorted automatically created your schedule for a specific day, respecting the events you imported by connecting your calendar and the tasks you have created. It is a great way to boost your productivity by not thinking about the schedule too much since Timeflow automatically creates it for you.
Timeflow is also ready to be used with your team. Enhance teamwork by setting up tasks in different projects, getting collaborators involved, and checking their schedules and workloads. Additionally, Timeflow gives you full control over your productivity by setting ambitious goals and durations for your tasks. Having your tasks scheduled within a timeline view, lets you meet your deadlines with peace in mind. Always focus and work on one thing at a time as Timeflow will schedule it for you. There is no need to suffer multitasking.
In Timeflow, you have a nice and clean interface that gives you a smooth experience while keeping track of what needs to be done. With Timeflow, you always have your workload in mind. If you use it within your time, you know at all times what each day is dedicated to by you and your colleagues. It is an exciting tool to manage your time spent on tasks.
Currently, Timeflow is still in Beta. If you want to give it a try, head over to the website and sign up for the Beta version.
---
Mental Wealth
➢ Competing in the New Talent Market – "Many business leaders are asking when the workplace will get back to normal. If by normal, they mean "2019," the short answer is "never." And that might be a good thing. Blame, or credit, Covid-19. The pandemic accelerated three workplace trends that were already under way: the search for meaning, the desire for flexibility, and the pace of technological transformation, which has enabled hybrid and virtual work but also is fundamentally changing jobs and the skills required. It also led to "the great attrition" — meaning the unceasing restlessness of much of the workforce. As the human-resource expert David Green notes, "Employee expectations have gone up." Organizations are therefore examining how they recruit, develop, and retain talent."
➢ Where Our Sense of Self Comes From – "We accept as self-evident that each of us is free to think and form our own opinions, that we have autonomous selves. Western societies and institutions are founded on this spirit of individual freedom and self-determination. But it is becoming clear that this very core of Western democratic culture is being undermined—be it by Russia's cyber interference in elections or the widespread dissemination of fake news on social media. Many people assumed that they were at least in control of decisions over their own bodies, until the Supreme Court overruled Roe v. Wade in June. Next up might be the reversal of the legalization of same-sex marriage and even a return to the criminalization of consensual gay sex."
➢ What if We Believed Anything Was Possible? – "At the height of summer, at the end of a day of kids in the pool and cupcake-eating while grown-ups sipped glasses of chilled wine in celebration of our child's birthday, I stood in our backyard hugging our freshly turned 10-year-old. The sun was down, the party guests had left, and my child began asking me questions I couldn't answer—Why do grown-ups like to drink wine? Why do you hug me so much? What do you remember about being 10?—when a bright light appeared just over the roof of our house. It was as big as the biggest full moon we'd ever seen and as bright as a spotlight from a film set. The glow was so intense that the light's source was undetectable."
➢ 'The Cure for Burnout Is Not Self-Care' – "The first thing you need to know about quiet quitting is that it's not actually quitting. Instead, the quitter keeps their job and chooses to do only the bare minimum rather than go above and beyond. The second thing you need to know is that the term is brand-new, so everyone is still figuring out the rest. To cite the Oxford English Dictionary of our very online times, Google searches for quiet quitting were basically nonexistent until this past August. But now it's everywhere. TikToks dissecting the concept have amassed millions of views, prompting many national media outlets to publish explainers on the topic. The polling company Gallup found that at least half of Americans—maybe more—fit the definition of quiet quitting."
---
Do not miss out on this …
Start your morning with The Newsette - a newsletter for women, written by women, about topics that are important to women.
Craftwork is offering high-quality interface assets for designers & startup creatives. No matter if you are looking for illustrations, UI kits, or icons Craftwork got you covered.
Ready to save time and work smarter? Check out the Android Shortcut Supercourse. It's a free e-course that'll teach you all sorts of efficiency-enhancing magic. No cost, no catch — just pure productivity-boosting intelligence, from the team behind Android Intelligence to you.
These are paid promotions or affiliate links to support Creativerly. If you are interested in putting your tool, product, or resource in front of over 1900 creative minds, consider advertising in Creativerly and book a sponsor or classified ad spot. Find all the important information at creativerly.com/advertise.
---
From the archive
On May 22nd 2022, I wrote about ...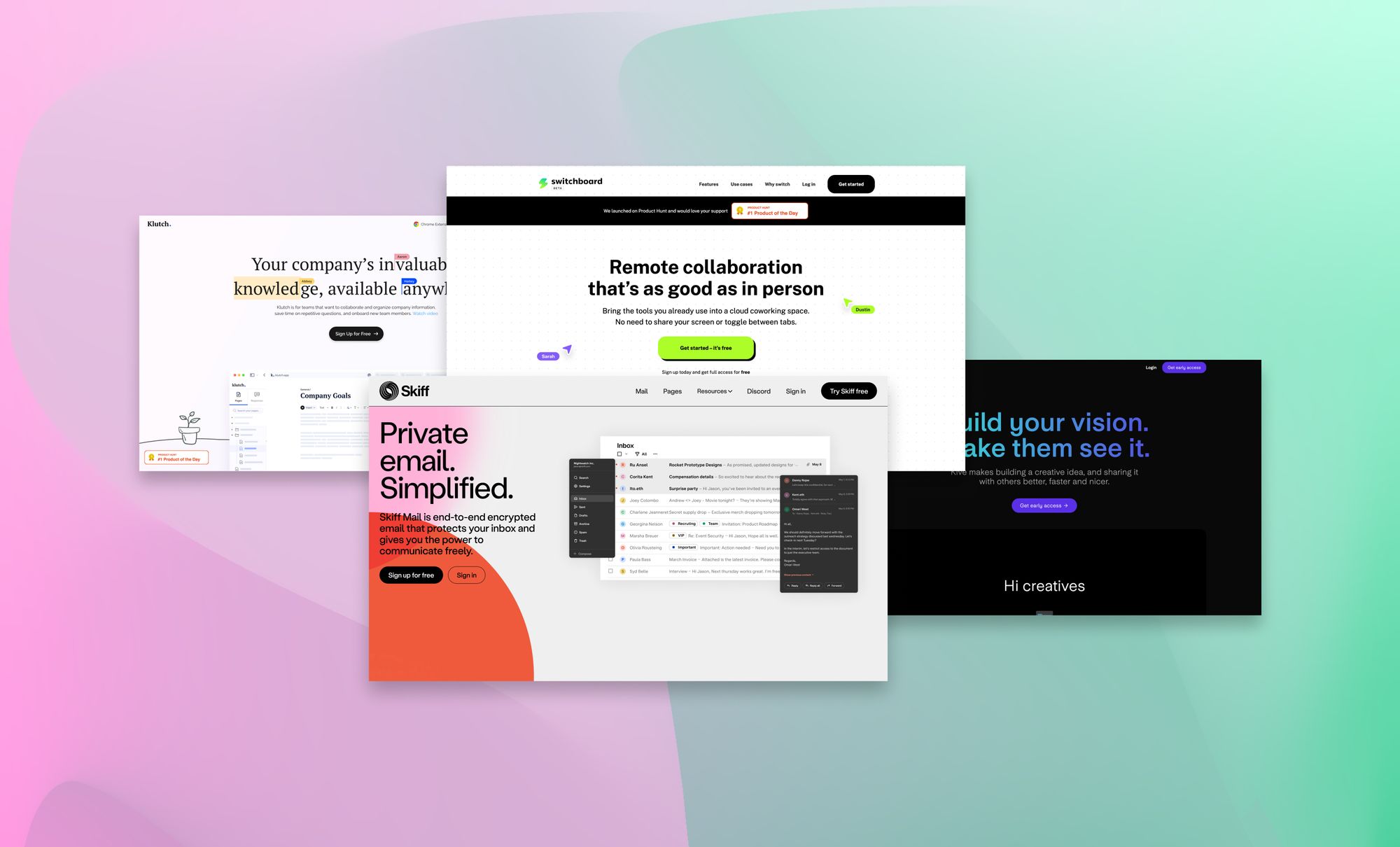 ---
Appendix
➢ ICYMI
Napkin* is one of the most-exciting tools within the field of personal knowledge management and Tools for Thought. In Creativerly's deep dive about Napkin, you will find out David Felsmann and Fabian Wittel, founders of Napkin, decided to build Napkin and how their vision looks like, you will get profound insights into the product, its features, and how Napkin's roadmap looks like, and you can read about use-cases and workflows to give you an idea of how you could incorporate Napkin into your productivity tool stack. Check it out here!
➢ Quick Bits
---
Twitter thoughts
---
👋
Till next time!
Share or forward this newsletter to your friends, if they are also looking for creativity and productivity-boosting tools and resources. If you need help to discover your next favorite task management, note-taking, or PKM app, Creativerly delivers the insights you need. Creativerly is an indepentend publication and I am writing and maintaining it in my free-time. You can support Creativerly and my work by sharing it with the world,
booking an advertising spot
, or by
buying me a coffee
.
---
Some of the links in my newsletter and my blog posts are affiliate links. Those links are marked by an asterisk. If you buy something through the link, the product will not cost you anything more, but I will receive a small commission which not only supports Creativerly and my work but also helps me to keep this publication a sustainable side-project.