Newsletter
Whiteboard meets Wiki & Why is it so hard to stay consistent
In this week's issue of Creativerly: You don't need another autocorrect, think better with reflect, to meet your goals, forget willpower and fill your toolbox, and a lot more.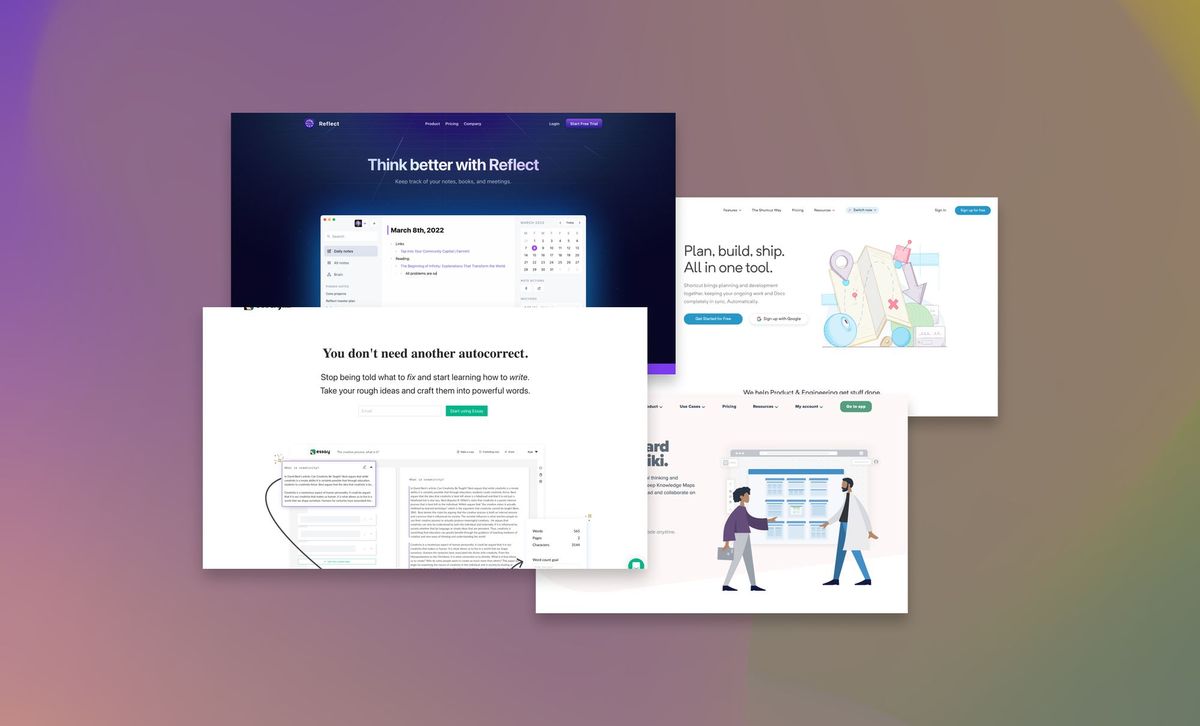 My name is Philipp and you are reading Creativerly, the weekly digest about creativity and productivity-boosting tools and resources, combined with useful insights, articles, and findings from the fields of design and tech. The newsletter built for the creative community.
---
Hey and welcome to Creativerly 178 👋
After last week's newsletter, I got quite a lot of emails asking me if I would be able to share an invite for either Arc or Amie. Unfortunately, Arc is currently not supporting a feature like this, but they are pushing forward regarding adding more and more users from the waiting list. The same implies for Amie, although they recently introduced a feature which enables current users to send out invites. As of writing this, I have no invites available. If you are still looking to try out another calendar tool, I do have an invite code left for Daybridge, a calendar app that sets itself the mission to build a calendar for people and not for companies. It is definitely one of the most beautiful pieces of software out there. It is privacy-first, there are no ads, and the tracking within the app is limited to a minimum. Daybridge is currently in private alpha, it is available as a web app and for iOS and Android. If you would like to skip the waiting list and give Daybridge a try, you can use the code 544HZYP4MT to sign up and get access to Daybridge. I do not know how often this code can be redeemed, therefore first come first serve.
Calendar apps are currently one of the most popular and hottest areas within the field of productivity apps. Not only Amie and Daybridge are currently waitlist only. You also need to sign up for early access if you want to give Cron a try, another beautifully crafted calendar app, that has recently been acquired by Notion. If you want to give it a try, let me know, since I also have some invites left for Cron. Invites are limited, therefore same as with Daybridge, first come first serve. Just reply to this email to this email, and let me know to which email I should send the invite (Disclaimer: Cron only works with Gmail addresses).
Sidenote: Recently, Ghost (the CMS Creativerly is using) introduced a new version update and with that update, Ghost shipped the possibility to implement a full-fledged search. I already set this up. This means, if you ever look for a certain piece of content, you are now able to search through all the postings of Creativerly.
---
Get smarter every day.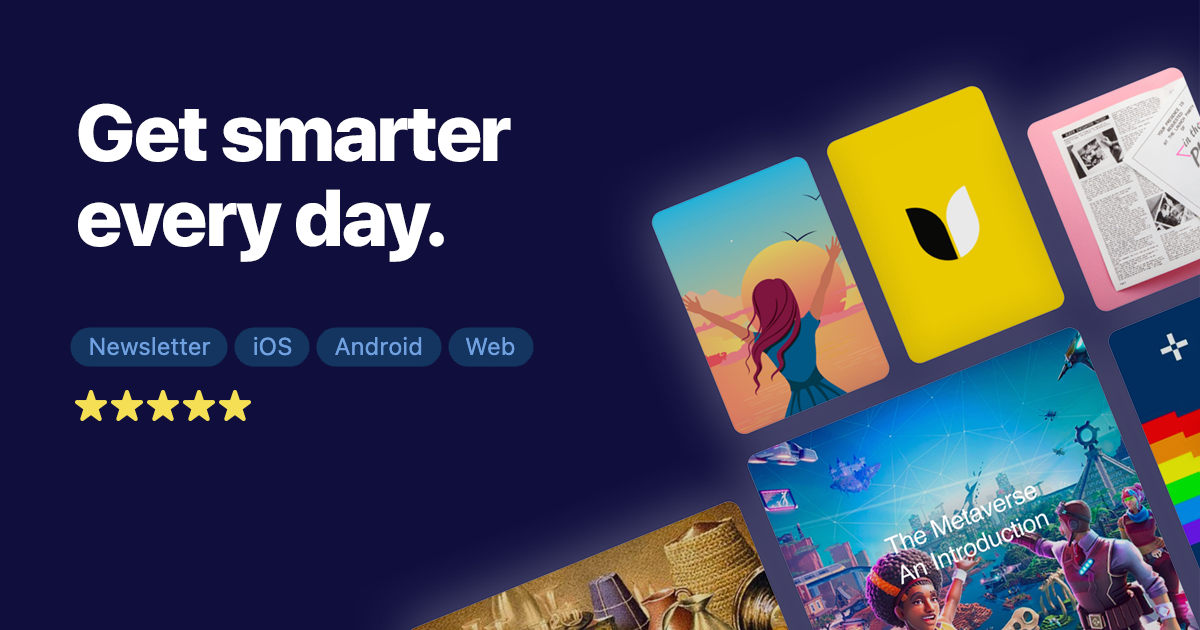 Every day Refind picks 7 links from around the web for you, tailored to your interests. Loved by 50k+ curious minds.
This is a sponsored message or an affiliate link to support Creativerly. If you are interested in putting your tool, product, or resource in front of over 1800 creative minds, consider advertising in Creativerly and book a sponsor or classified ad spot. Find all the important information at creativerly.com/advertise.
---
Apps, Software, Tools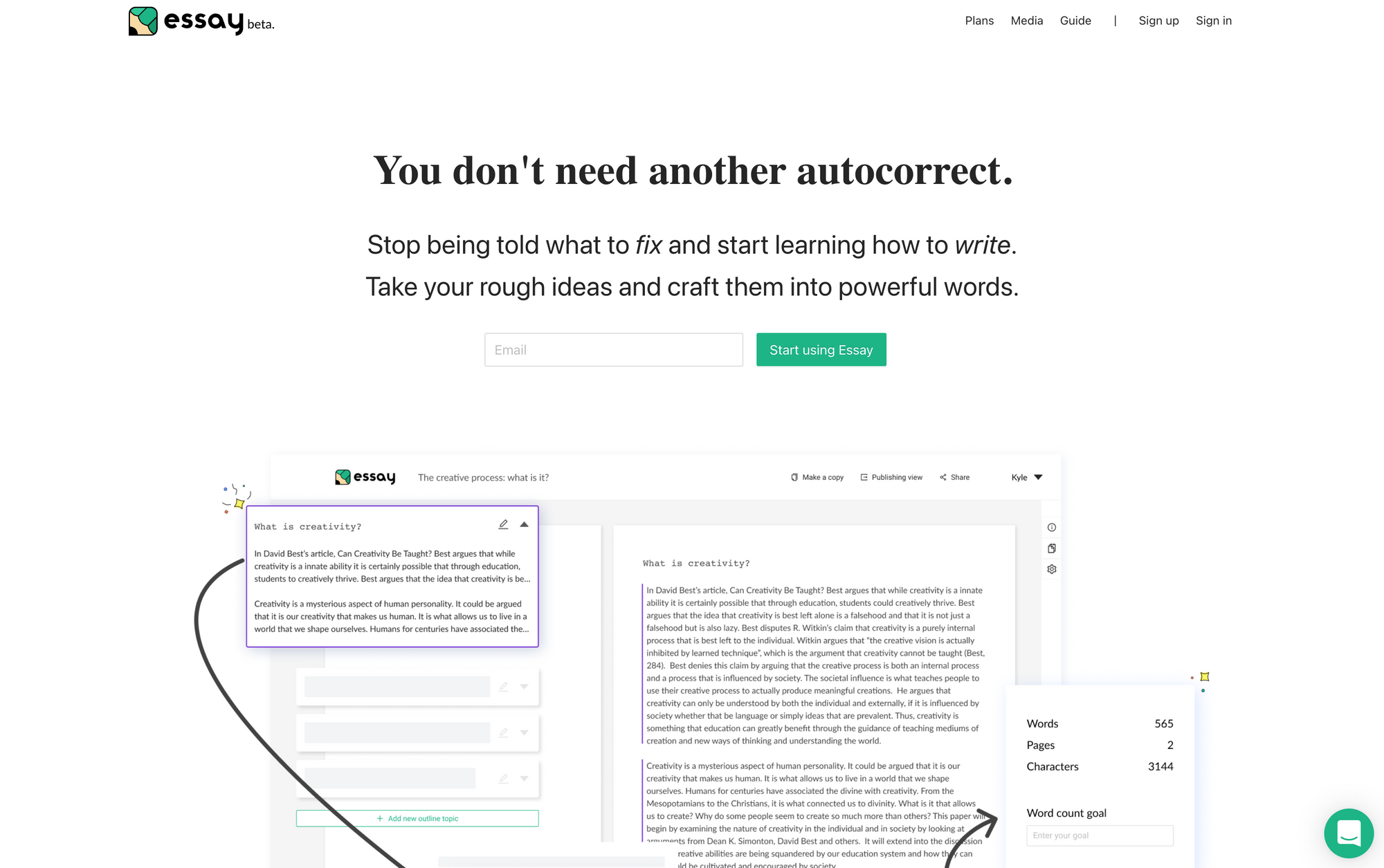 Grammar correction apps just like Grammarly do a superb job correcting your texts, suggesting changes, and set the right mood of your written words. The only downside, those apps do not teach you how to write better, they highlight your errors and give you suggestions instead. Essay is an app that does not tell you what you need to fix, it helps you to start learning how to write. With Essay you can take your rough ideas and Craft them into powerful ideas.
Editing tools just like Grammarly or also Hemingway Writer do a great job telling you what is wrong with your text and what to write instead. On the other hand, they do not tell you why it is wrong or how to write it better in first place to avoid these errors. Do not get me wrong, tools like Grammarly and others offering auto-correction, auto-suggestions, or grammar correction are useful and help us to polish our writing, but they miss the opportunity to turn us into powerful communicators. Essay is a tool that will help you to go beyond the fear of the blank page. With Essay you can move from your first rough ideas to powerful words with ease. Essay follows a unique approach that will let you put your ideas down, then it helps you move them around and change them, word by word, sentence by sentence, and paragraph by paragraph. Once you followed the whole workflow, you will be left with your incredible ideas, powerfully written.
Your writing process within Essay starts with the Creation Phase, during which you build the blueprint. A lot of writers start their writing process by forming a foundation, this means gathering your ideas. After that, you can start writing your first drafts. The power of Essay is no matter what you have written, you can let your ideas flow, since the editing process comes later. Once you finished the Creation Phase, you will enter the Editing Phase. Essay gives you the possibility to zero in on each sentence and idea you have created during the Creation Phase. Essay keeps your ideas and your focus always side-by-side so you can keep an overview of your ideas. During the Editing Phase, you will probably rewrite some of your sentences. After that, you might be realising that that some of the sentences have changed its meanings. Therefore, you might consider reordering your structure. Essay lets you see all of your sentences broken down line by line, this gives you the possibility to drag them around to easily change the order.
As your writing progresses, Essay always keeps a bird's eye view, so you can take a look at each section of your writing. This lets you review your work at the paragraph and outline levels. Essay is not only suited to write essays, it lets you turn your first bad draft into a trenchant public review, into a popular novel, into a published scientific journal article, or anything else.
Essay is still in beta. You can sign up now for the monthly plan, which will give you a 14-day free trial, and access to all features for $6 per month. You can also sign up to the yearly plan for $48 per year.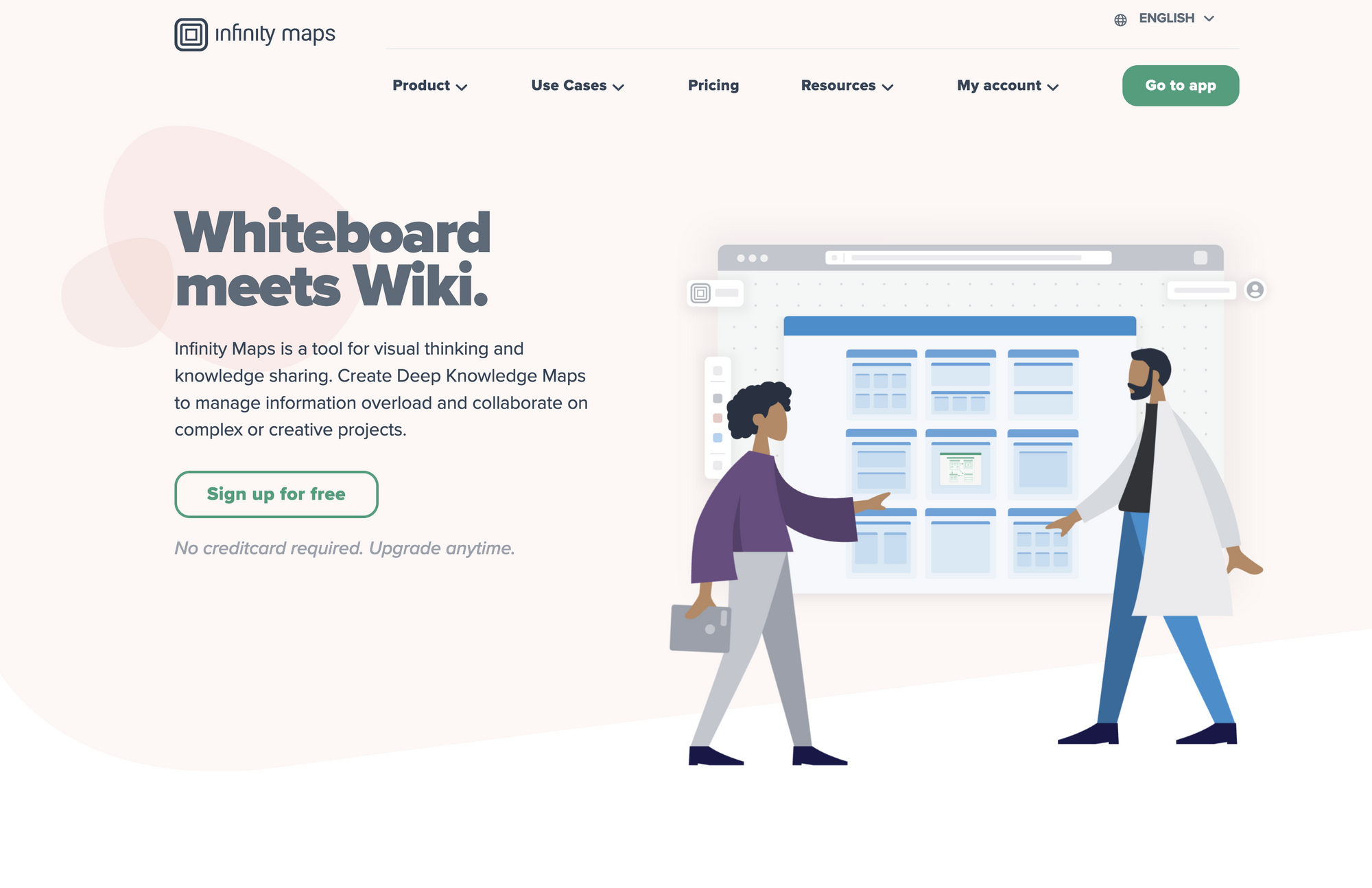 Infinity Maps is an interesting tool for visual thinking and knowledge sharing, that combines whiteboards and wikis. It is incredible to see that the space around visual thinking is growing fast, more and more tools are launching, and more and more people realise how valuable it can be to visualise your notes and create knowledge maps to manage information overload and collaborate on complex or creative projects. Napkin*, Scrintal and Heptabase all became incredible popular (and powerful) tools across serious note-takers, knowledge workers, and folks who are looking to manage their projects and ideas visually.
Infinity Maps is a powerful tool for visual thinkers and knowledge workers no matter if you are working within the field of Training & Coaching, Knowledge Management, Education & Research, or others. If you spend a lot of time looking for important documents, getting lost in too many different tools for complex and creative tasks, and if you can not map and convey your ideas the way you envision them, Infinity Maps is a superb tool to change and revolutionise your workflow. Infinity Maps gives you a dedicated place to accompany you through lengthy or complex projects and make your knowledge sustainable usable.
I am an advocate of creating shared knowledge bases across teams within companies. Infinity Maps gives you all the tools and features you need to provide you and your team with the structure and flexibility you need to manage knowledge across your whole team. With Infinity Maps, companies can create infinitely zoomable knowledge maps that provide them with visual representation and spatial arrangement of information. Instead of scattering your knowledge across different places and tools, Infinity Maps gives you the possibility structure and interconnect the entire corporate knowledge. All your documents, notes, thoughts, ideas, and media are always at hand and well organised. On top of that, Infinity Maps gives you the possibility to communicate complex processes with your clients transparently, always keep information up to date, and act on changes flexibly.
Another huge advantage of visual knowledge tools just like Infinity Maps, is the power of visual facilitation of workshops, meetings, and other events. Visual-first knowledge management tools empower team collaboration. Get your team together for creative brainstorming and productive ideation.
Infinity Maps is not only an incredible powerful tool for companies and teams, you can also use it for your personal knowledge management. No matter if you would like to turn a book into a visual story, gather ideas for your next blog post, organise all your lectures and seminars in one map, or more, Infinity Maps got you covered. Infinity Maps prepared a nice overview of some use cases and how Infinity Maps can empower and increase your productivity. You can start using Infinity Maps for free for up to three maps, up to 150 cards per map, and 50mb Cloud Space. The Pro Plan which gives you access to 10 Maps, up to 1.500 cards per Map, 500mb Cloud Space, and the Template Collection, will cost you €7,99 per month or €79,99 per year. The Unlimited Plan will cost you €14,99 per month or €149,99 per year. There is also a Lifetime Plan for €399 available, but only for a limited period.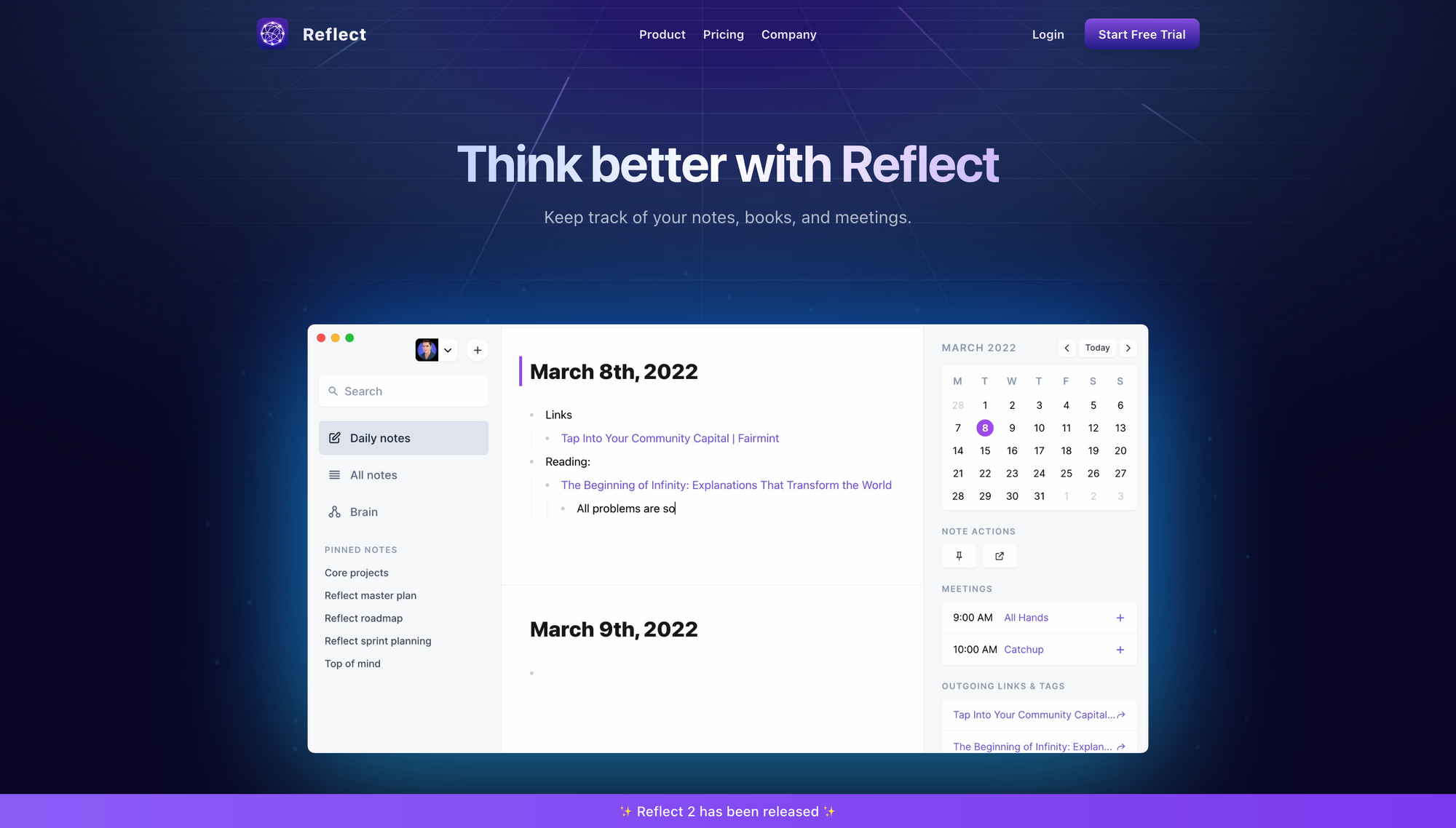 I wrote about Reflect for the first time back in July 2021. Back then, you could only sign up to its waiting list. Fast forward to today, and Reflect just launched version 2.0 of its powerful and popular knowledge management tool.
I received access to Reflect back in 2021, during a time I was testing out a lot of different PKM tools since I was not happy with my setup back then. Reflect got my attention because it was (and still is) beautifully designed, it was available as a web app straight from the beginning, and there were already plans for mobile apps. One of the most important factors for me personally, is to be able to take notes, gather ideas and thoughts, and have access to my personal knowledge base no matter which device I use. Reflect is an incredible powerful tool to keep track of your notes, books, and meetings.
Reflect was built and optimised for speed, since everything gets syncronized in real-time between all your devices. It gives you the possibility to build and maintain your knowledge base by backlinking notes to each other to form a graph of ideas. Reflect's iOS app lets you capture ideas on the go, both online and offline. On top of that, Reflect offers a calendar integration which lets you add people and meetings from Google Calendar. If you like to take book notes, Reflect might be one of the best PKM tools out there since it featured Kindle import, that gives you the possibility to sync your book highlights and notes. As a privacy-advocate, I am also a huge fan of Relect's privacy-focused approach, since it features end-to-end encryption which means only you have access to your data.
To stay on top of all the notes you create within Reflect, it features a powerful search, which gives you instant access and results, both online and offline. You can also easily pull up a running list of your meeting-notes and conversations with people, which lets you improve your network and set up a personal CRM right within your PKM app. It is incredible to see how three people build and maintain such a powerful piece of software. You read that right, the team behind Reflect consists of only three people.
Reflect is available as a single subscription. For $15 per month you get access to networked note-taking, offline sync, chrome and safari web clipper, end-to-end encryption, kindle highlights sync, and an iOS app. Sign up now and get a 14-day free trial to test out Reflect.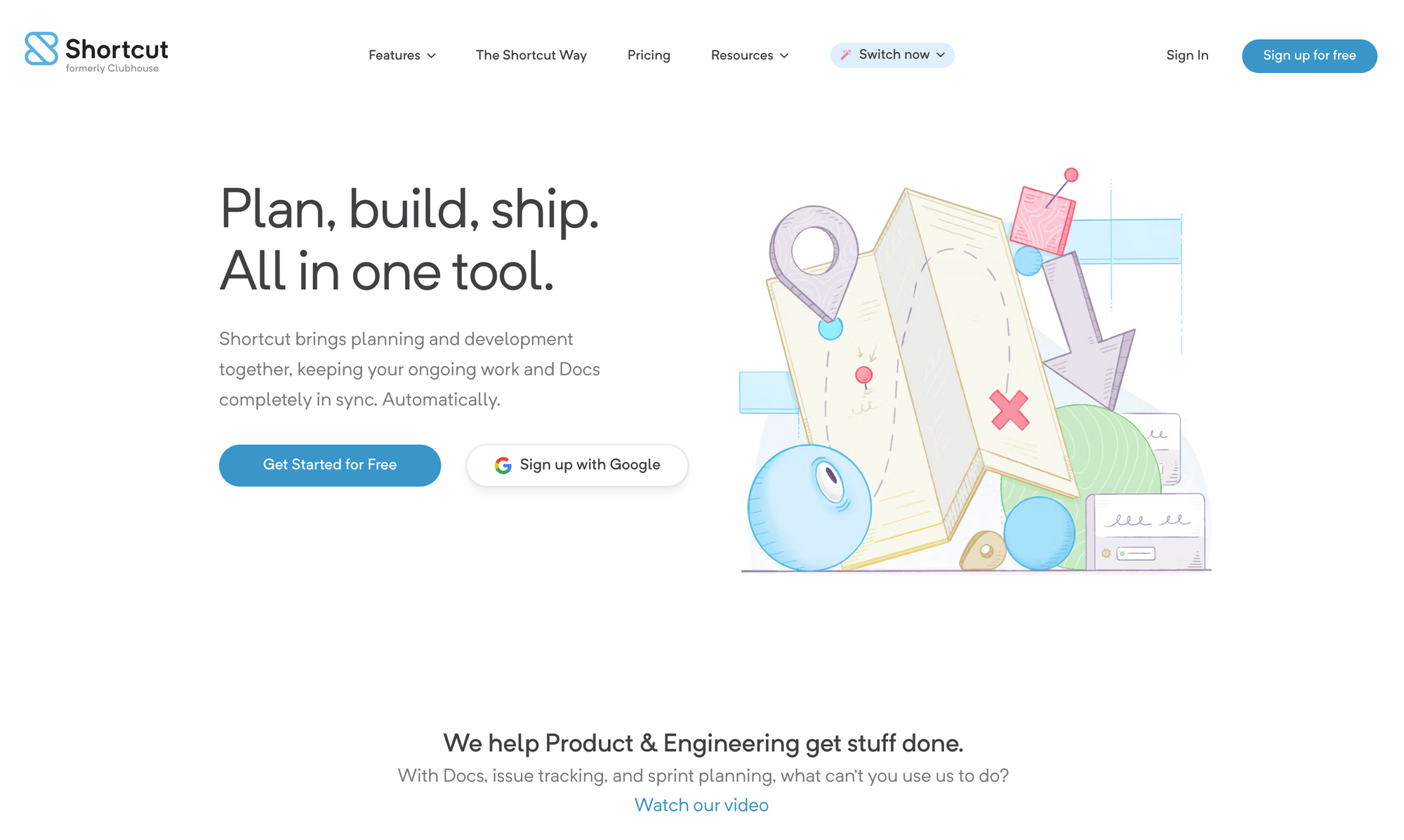 Shortcut (which has formerly been known as Clubhouse) is the ultimate productivity software for teams to plan, build, and ship, all within one tool. Shortcut brings planning and development together, keeping your ongoing work and docs completely in sync.
The goal of Shortcut is to help Product and Engineering Teams to get stuff done. Features like docs, issue tracking, and sprint planning give you the tools you need to stay on top of your work and ship faster. Within Shortcut, you are able to switch between task boards, weekly sprints, and quarterly planning with one single click. This gives you the possibility to zoom in or zoom out whenever you need to. No matter if you need to work on a task list at the smallest or at the milestone level of the company, Shortcut got you covered. On top of that, Shortcut lets you connect your work to a doc. This means you can create stories directly from a doc or link a new doc to your existing work. All your docs and your work always stay in sync.
To make Shortcut even more powerful and customise the experience to your needs, it allows you to pull in relevant info from GitHub, Slack, Figma, and other apps. Besides that, Shortcut lets you track the progress you make while finishing your tasks. You can use cycle and lead time reports, burndown charts, and other reports to always keep an eye on how efficiently your company is working. Shortcut also adapts to the size of your company. No matter if your team consists of two people or two thousand, Shortcut is flexible enough to customise it, adapting to your needs.
You can use Shortcut for free to enable your small software team to ship quickly. The Free Plan lets you set up one team for up to 10 users and one workspace. If your company grows, the Team Plan which will cost you $8.50 per month per user (billed annually) lets you set up up to five teams, unlimited users, and one workspace. The Business Plan for $12.00 per month per user enables modern software teams to plan, build, and measure work across the whole company.
---
Mental Wealth
➢ Why is it so hard to stay consistent? – "I'm planning to write more, to publish, maybe daily and it has me thinking about the topic of consistency. So maybe you want to write more too, or study more, or get to the gym, or prioritize something in your life that you've left by the wayside. I'm great with habits, but I struggle with a lack of variety. Maybe it's ADD, or maybe it's just all of the incredible information and opportunities at our fingertips… but I find it's tough to simply be consistent. This could be the topics I cover in what I'm writing, or the frequency of publishing. Maybe consistency of pure repetition is great for some people, like Michael Phelps swimming laps back and forth day after day. But with so many other people plugged into the online casino publishing ideas, can you blame yourself for wanting the new and the different? Can you blame yourself for chasing new ideas?"
➢ How to Fail at Almost Everything and Still Win Big – "Scott Adams, the famous creator of Dilbert, has made a very good living by understanding and revealing human psychology. In How to Fail at Almost Everything and Still Win Big, Adams shares "the strategy he has used since he was a teen to invite failure in, embrace it, then pick its pocket." Among the unlikely truths he offers, you'll discover that goals are for losers, passion is bullshit, and mediocre skills can make you valuable."
➢ How do product design teams converge on an idea? – "Is it possible to track, and in the future, guide, a design team's activities by analyzing their digital communication? That was the question I attempted to answer in the first publication of my PhD, with the specific aim of identifying convergence on a design idea. If you're really keen, you can read the entire open-access article on the Design Science website."
➢ To meet your goals, forget willpower and fill your toolbox – "Exercising more frequently. Spending less time on social media. Being kinder to your partner. Standing up for yourself at work. Each of us has many personal changes that we would like to make that we know would make our lives better, and yet we often hold off, unsure of how to take the first steps. Or we try for a little bit but then give up as our regular routines take over. Changing behaviours and habits is notoriously difficult! Yet sometimes we are able to make lasting changes and attain our goals – perhaps you have managed it too. So what's the difference, how do we sometimes achieve successful change – and how can we increase our chances of success next time? The trick lies both in the goals we set, and in how we pursue these goals in our daily lives."
---
Do not miss out on this …
These are paid promotions or affiliate links to support Creativerly. If you are interested in putting your tool, product, or resource in front of over 1800 creative minds, consider advertising in Creativerly and book a sponsor or classified ad spot. Find all the important information at creativerly.com/advertise.
---
From the archive
Back on January 10th, 2021 I wrote about …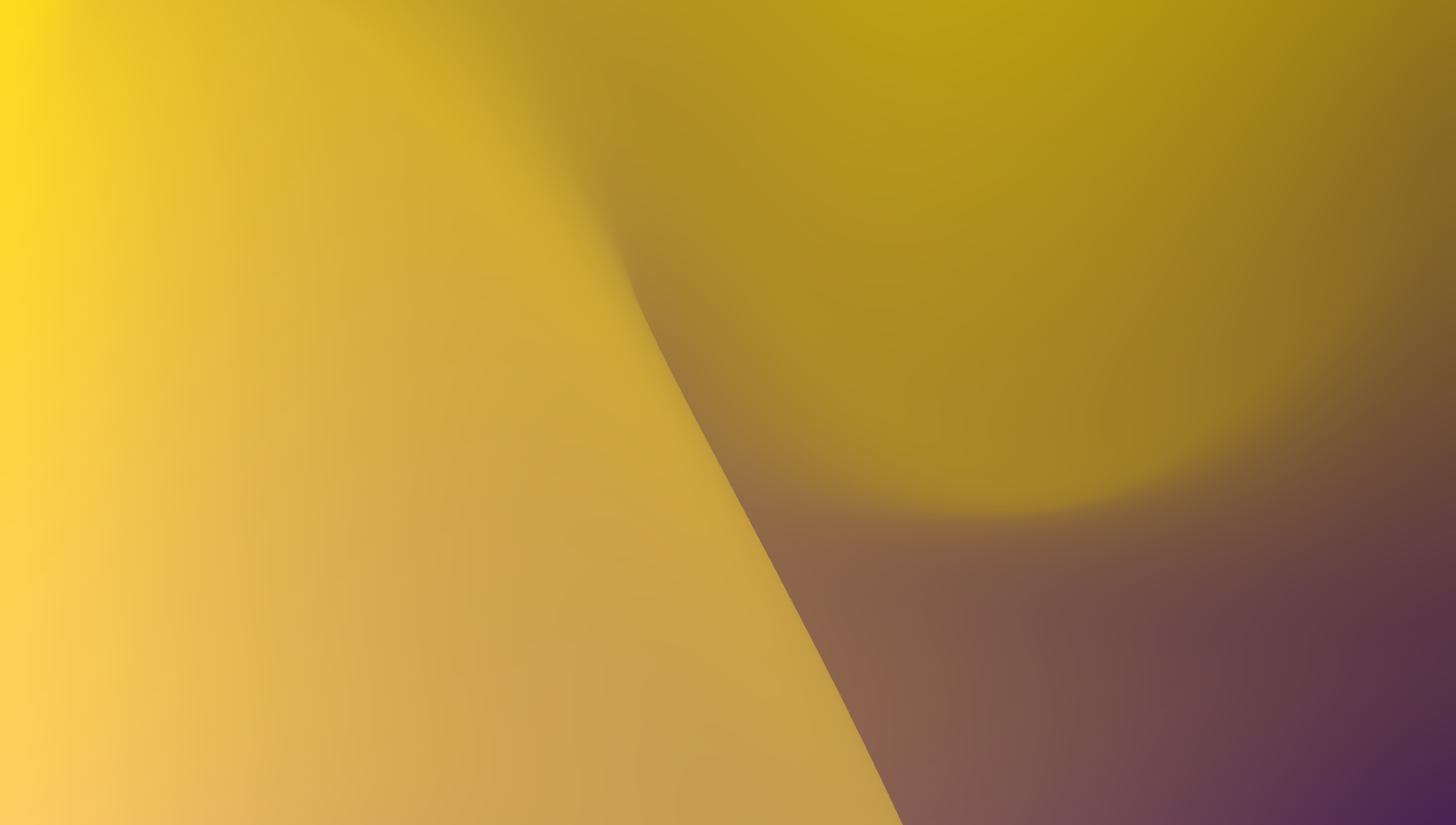 ---
Appendix
➢ ICYMI
Highlight your app, tool, resource, or service in front of over 1800 creative minds coming from different backgrounds like design, development, journalism, VC, Indie Hacking, and others. The Creativerly audience is actively looking for tools and resources which boost their creativity and productivity. If you are interested in booking a sponsor spot in Creativerly head over to creativerly.com/advertise for all the important information.
➢ Quick Bits
---
Twitter thoughts
---
👋
Till next time!
‌‌‌‌
Support:
Do you have a friend who is looking for inspiration, news about design, and useful tools and apps? Forward this newsletter to a friend or simply share this issue and show some support. You can also show some love by simply clicking the button down below and keep this newsletter a sustainable side-project by
buying me a coffee
. ☕️ 🥰
---
Some of the links in my newsletter and my blog posts are affiliate links. Those links are marked by an asterisk. If you buy something through the link, the product will not cost you anything more, but I will receive a small commission which not only supports Creativerly and my work but also helps me to keep this publication a sustainable side-project.