In this week's issue of Creativerly: visual daily planner, time zone conversions, what to do when you never feel good enough, and a lot more.
My name is Philipp and you are reading Creativerly, the weekly digest about creativity and productivity-boosting tools and resources, combined with useful insights, articles, and findings from the fields of design and tech. The newsletter built for the creative community.
---
Hey and welcome to Creativerly 180 👋
Back on July 4th, I wrote about Italy joining forces with The Netherlands, France, and Austria in ruling Google Analytics as illegal. It is expected that more countries in Europe will follow this ruling. There is little to no information available how Google will act upon these rulings and how/or if they will implement changes to their newly announced GA4 platform.
As a privacy-advocate, I can only recommend you to say goodbye to Google Analytics and start your research regarding a privacy-focused alternative. A lot of people I talked to who are using Google Analytics heavily, have the concerns that there is no privacy-friendly alternative that is as powerful as Google. If you need to collect that many insights as you would do with Google Analytics, you can at least respect your users' privacy in a way where data gets anonymised and not transferred to Google's servers. And there are indeed privacy-focused analytics tools which are as and even more powerful than Google Analytics. With all the recent (but also the past) reporting about Google Analytics, it is inexplicable to me, why especially individuals with personal websites, blogs, portfolios, or landing pages still use Google Analytics. A reason for that might be the fact, that there is still more awareness needed, why a privacy-friendly alternative just makes sense, and why it is a crime (at least in my opinion) to collect sensible data about your visitors and share it with an enterprise just like Google.
A lot of huge corporations play the fact down that they use Google Analytics and justify it with the words that they need the data to shape their products with the insights they get. Fair enough. I get that. And it makes sense. But let me tell you, that you can get the same insights, the same data to shape and evolve your products without invading your visitors privacy. Why would you still stick to a service like Google Analytics? With all the privacy-focused alternatives available there is no credible reasoning to stick to a service by Google. If there are services available which are as powerful as Google Analytics (and by now you should know that there are indeed such services available) but focus on its users' privacy you should make the switch right now, if you do not, idleness is the only possible reason. Although loads of these enterprise privacy-focused analytics services offer a smooth transition.
If you want to understand your customers without invading their privacy, there are great services to do so, and I am excited to point your attention to today's sponsor, Squeaky Analytics which is a bespoke service. It is private by design, GDPR and CCPA compliant, and security minded. All while offering powerful features and tools elevate your customers' digital experience. Check it out down below.
---
Understand your customers without invading their privacy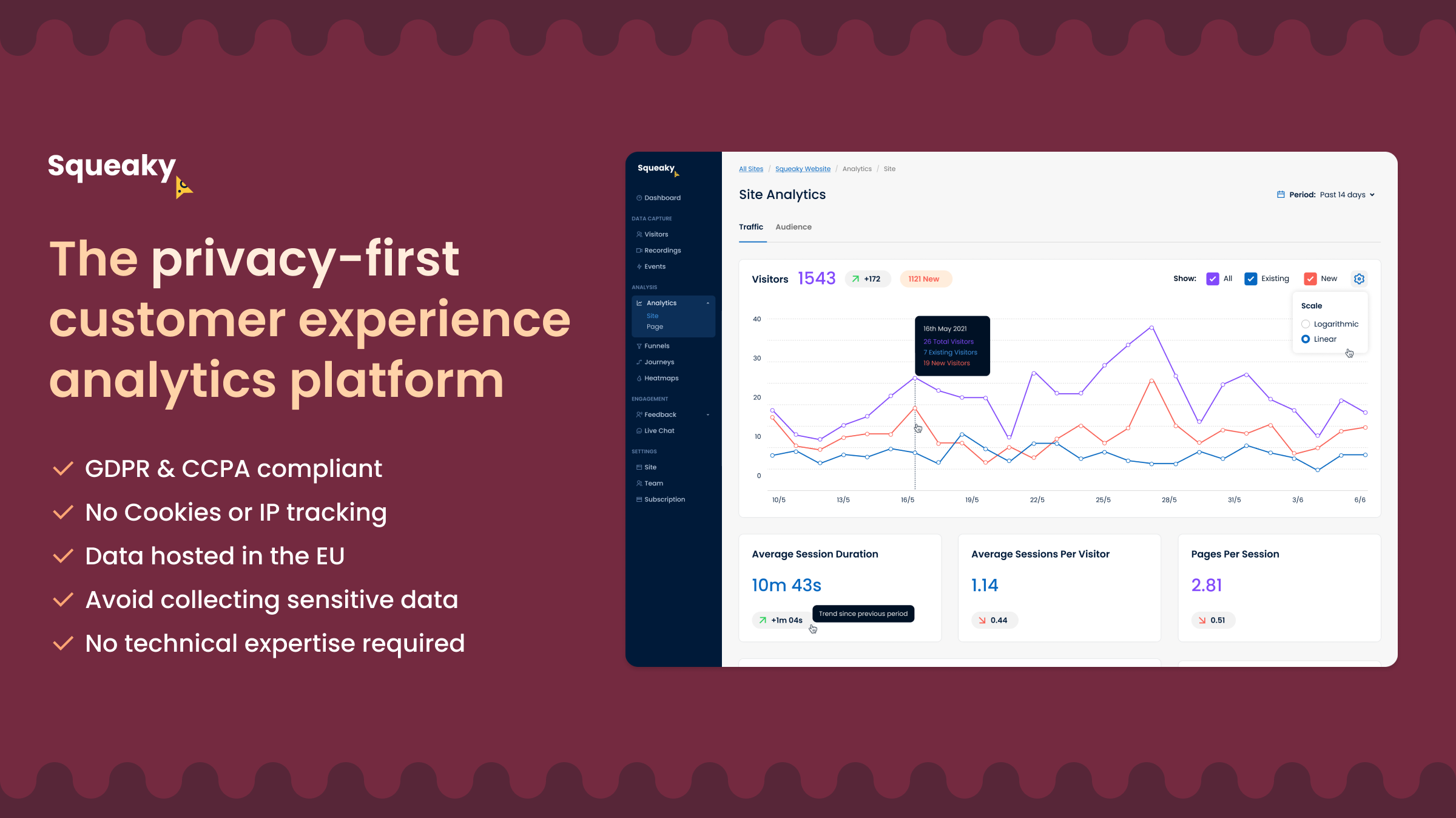 If you're looking for a privacy-friendly and future-proof alternative to Google Analytics or Hotjar then try Squeaky. It's easy to get started, and their amazing analytics suite includes site analytics, events tracking, session recording, feedback widgets, heatmaps, user journey mapping, and more.
This is a sponsored message. If you also want to highlight your app, tool, resource, newsletter, job offer, in front of over 1800 creative minds, head over to creativerly.com/advertise* and get in contact.*
---
Apps, Software, Tools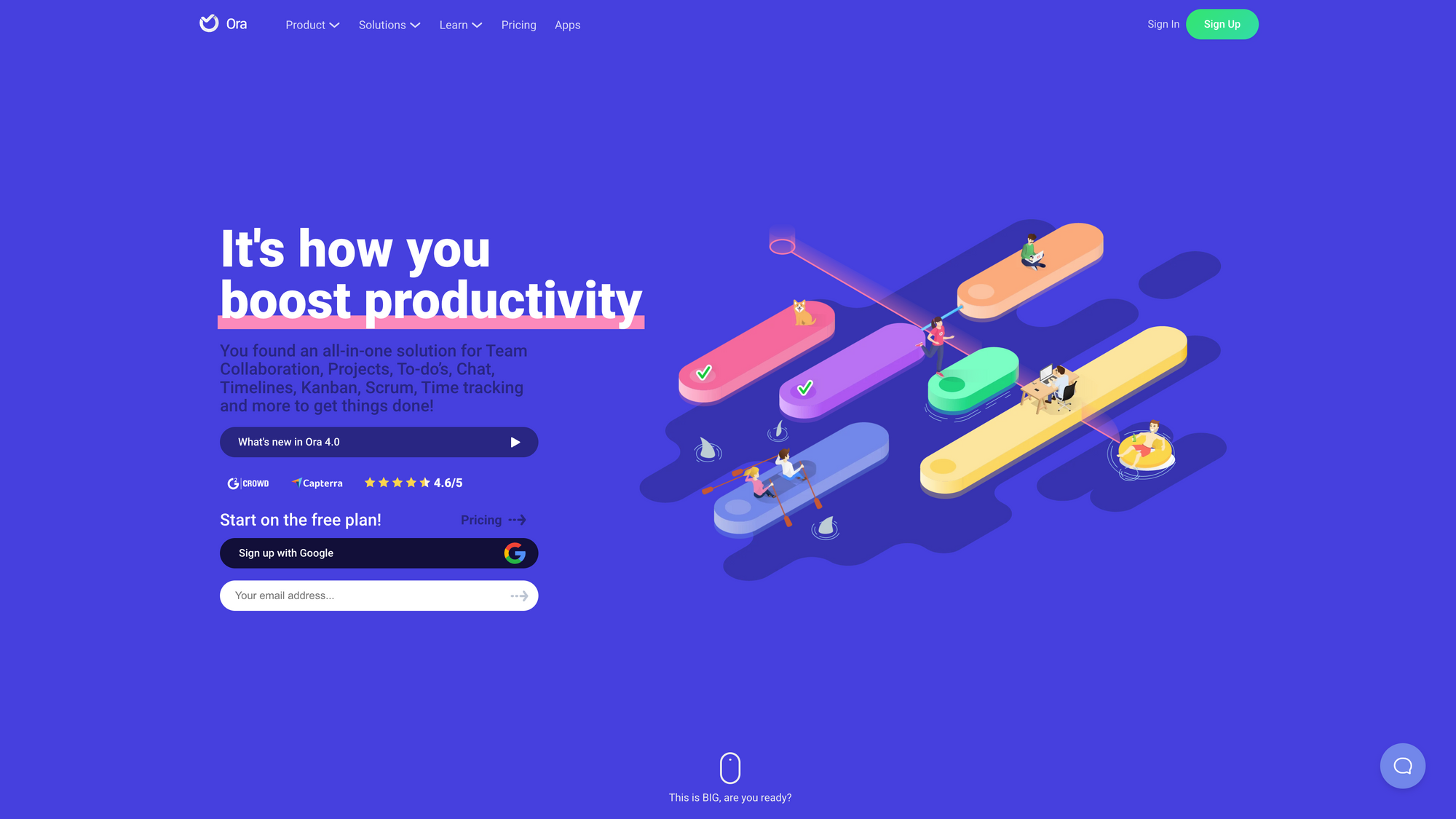 Ora is an exciting all-in-one productivity solution that gives you the right tools to boost your team collaboration while working on different projects. No matter if you are looking for a tool to manage your to-dos, chat with your teammates, visualise your tasks with Kanban boards, or keep track of your time, Ora got you covered.
With Ora you have the creative freedom to customise your projects to your needs. Create and set up simple to-do lists to run sprints according to scrum methodology, or turn views and features on and off as you go, so your projects always reflect the current state. The Kanban feature within Ora gives you the possibility to visualise your to-dos and goals, or lets you create an idea board to kick off your next project. On top of that, Ora features built-in time tracking, which means you can see how much time you have spent working on specific tasks, to keep track of your time. Ora really shines when you get your whole team involved. Keep track of issues, set up Agile Kanbans, and get Engineering and QA involved to ship even faster.
Ora is a product management powerhouse. It offers everything to run your business, product, service. You can think of it like your productivity Swiss Army knife. Ora's task management and projects capabilities give you the possibility to create different types of projects to organise everything in folders or projects, with powerful add-ons like epics, task relationships, recurring tasks, list actions, and more. You can also chat with your whole team or with your clients right within Ora. Ora Chat offers you a complete chat solution with channels, DMs, Video Calls, Voice Messages, and more. Additionally, Ora's Daily Tasks and Agenda feature gives you a clear overview of you open tasks sorted by due date, so you can plan and focus on what is due next. Reports and Analytics will give you insights on how much time your team spent on a task, project, or label.
The process of making the switch to Ora is super streamlined. No matter if you are currently using Jira, Asana, Trello, or GitHub Issues, simply select your current vendor, choose the project you would like to move to Ora, and match and invite your team. Ora makes sure that your projects are imported with assignees, labels, milestones, sprints, and everything else you would expect. As all of this would not be already incredible impressive, you can make Ora even more powerful by using built-in automations and integrations with the ability to connect over 1,500 services by using Zapier.
You can use Ora for free forever for up to 10 users with unlimited projects, tasks, comments, and basic add-ons. The Professional Plan will cost you $5.99 per user per month (billed annually) and will give you additional access to task relationships, list actions, recurring tasks, free observers, and more. The Enterprise Plan for $19.99 per user per month (billed annually) will give you everything from the Professional Plan and on top of that, Single Sign On and File Encryption. Ora is available for macOS, Windows, Linus, iOS, iPadOS, Android, and as a web app.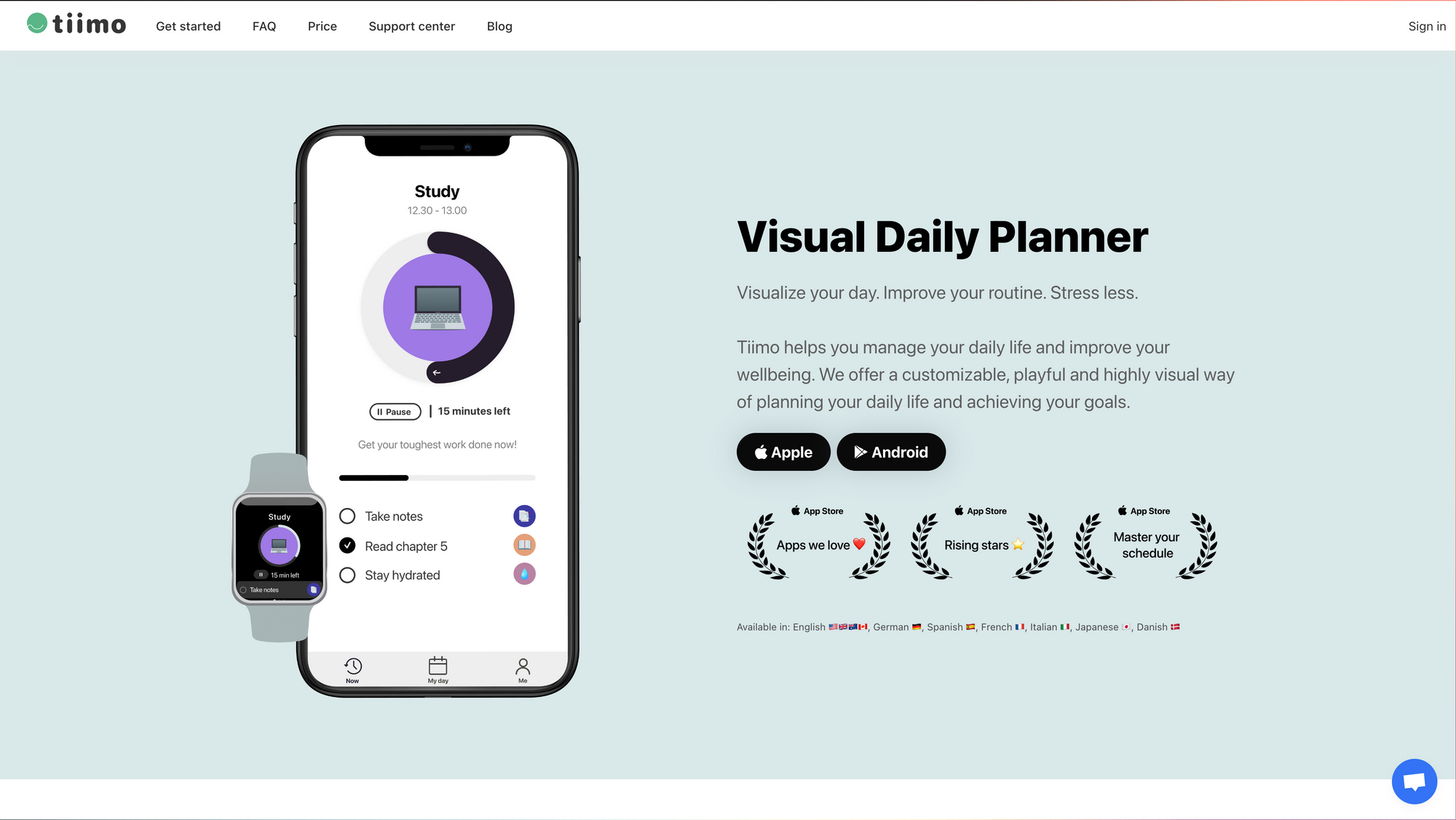 There are a lot of books available about the topic of establishing habits and coming up with routines to plan your day and achieve your goals. Tiimo is a beautiful app that helps you visualise your day, improve your routine, and reduce stress.
Handling a job, projects, activities, and your free time can feel overwhelming. Tiimo helps you manage your daily life and improve your wellbeing. The goal of Tiimo is to give you the tools you need to plan your daily life and achieve your goals, with a beautiful interface and a customisable, playful and highly visual way of planning. The main view of Tiimo is the visual timeline which gives you a direct and straight-to-point overview of the things you have planned for your day. While I love such planning tools (especially the ones that uses a lot of visual design elements, just like Tiimo) they set a clear requirement to make them work for you, and that is self-discipline to actually sit down either in the evening to plan the upcoming day or in the morning to plan that specific day. The process of doing this gives you the opportunity to become a habit by itself. Planning your day and setting clear goals and things you want to get done on that specific day will strengthen your awareness of the things that matter most to you every day.
Tiimo wants to make sure that you get your things done once you have planned them. Reminders within Tiimo always keep you in the loop about your planned things. Checklists within Tiimo are a great way to bring even more context to your to-dos and plans. For example, if you have planned to work out for a specific day, you can create a checklist with all the different exercises you want to do during your work out. A great feature. Once you downloaded the app, you will quickly realise that a lot of craft and love for detail went into designing Tiimo. On top of that, Tiimo uses principles of inclusion, accessibility and scientifically recognised methods to support functionality.
Tiimo is available for iOS and Android. You can sign up either for a monthly subscription (you can try the app for one month) which will cost you $5.99 per month or an annual subscription which will cost you $34.99 per year. Tiimo is 100% ad-free, they will never sell your data, and they financially support neurodivergent partners and creators.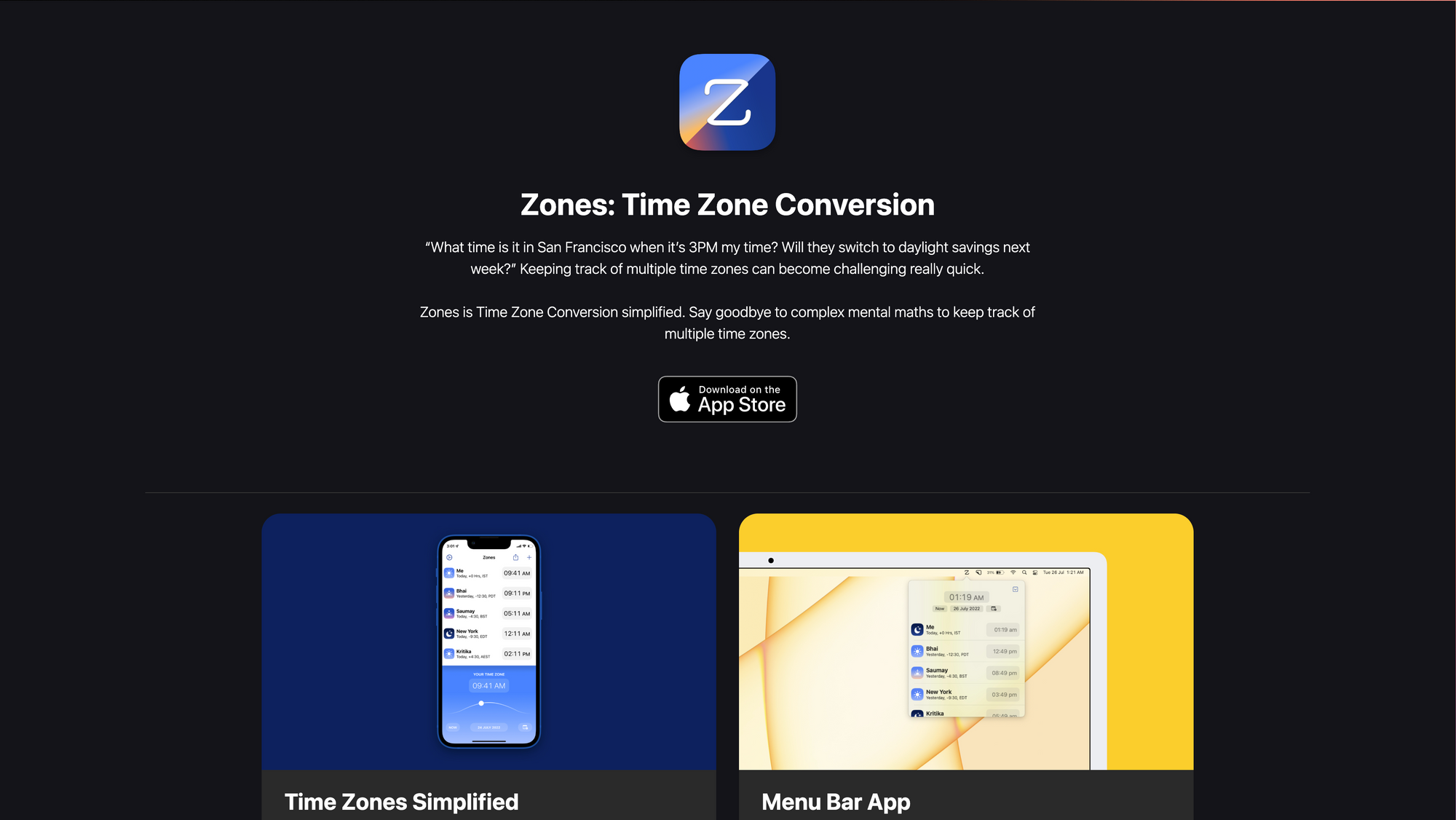 I bet that most of Creativerly's readers regularly check different time zones. As remote work is getting more important every single day and more and more people work within teams spread across different time zones, there is a need for ways to be able to quickly convert time zones and keep track of them. Keeping track of multiple different time zones can become challenging. Zones is a beautiful app that simplifies the process of time zone conversion.
With Zones you get access to simple, easy-to-use, and beautifully designer interface that gives you the possibility to keep track of different time zones, on your iPhone, iPad and Mac. On your Mac besides the actual app, Zone provides you with a convenient Menu Bar app, which gives you the possibility to quickly glance at time zones and drag and drop time whenever you need. Zones also lets you set reminders based on time zones, which means for example if you want to be reminded of when it is your friend's birthday when it is midnight their time, you can simply set a reminder for that.
Widgets lets you pin time to your home screen. You can add different cities to see the time, and time of the day information right from your home screen, so you can always take a glance at them. Once you have set certain time zones to keep track of them, Zones' iCloud sync makes sure that all the cities you set up on device show up on all your other devices too.
As mentioned earlier, Zones is available for macOS, iOS, and iPadOS and it will cost you $2.99.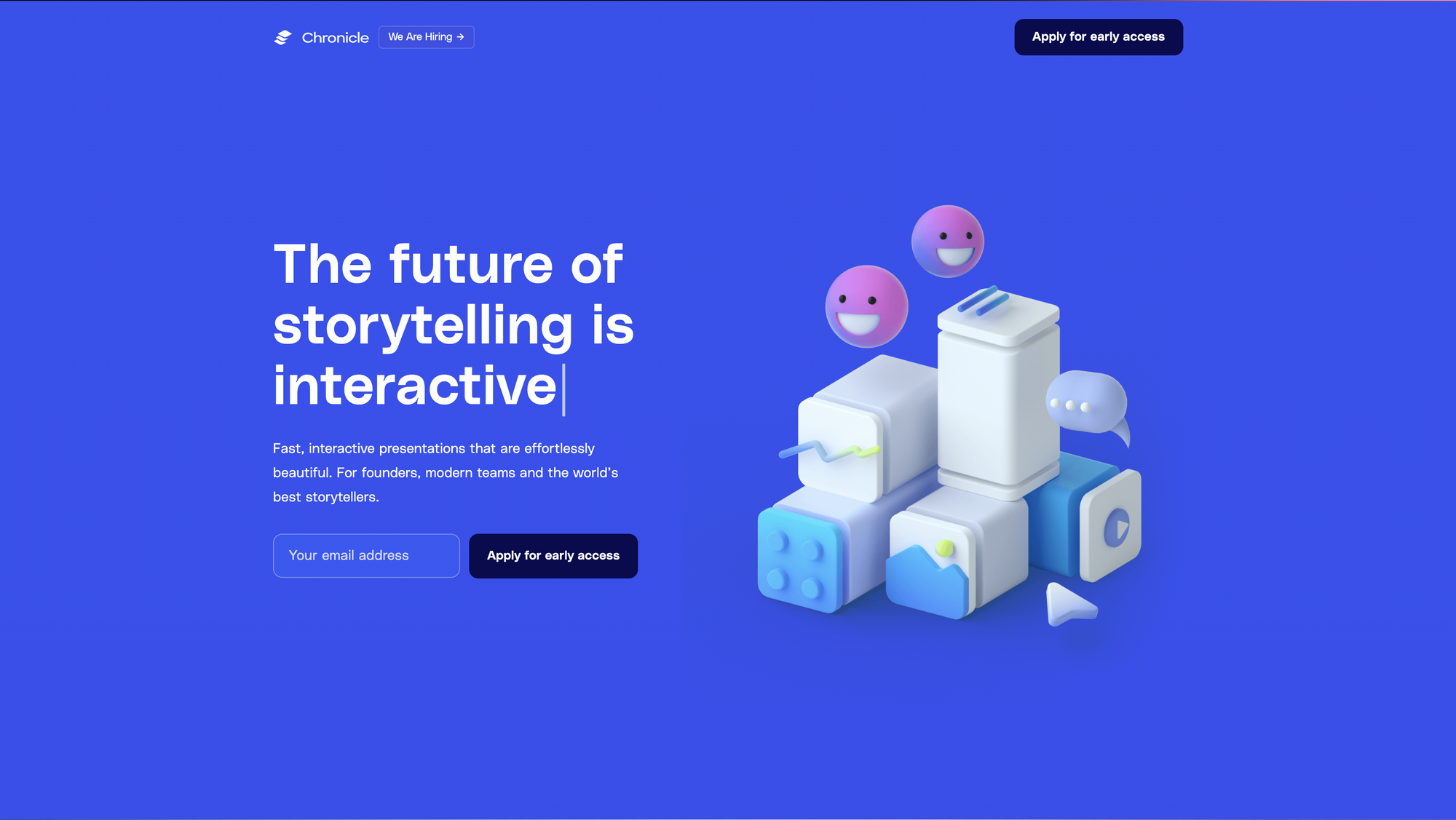 Pitch, the presentation software, had disrupted the market once it has opened up its platform to individuals and teams. Presentation software hasn't been touched in decades, but now there are several companies who are looking to build the future of storytelling. Pitch, Weavve (featured in Creativerly 168), Tome (featured in Creativerly 162) are all great examples for building tools that give us access to powerful workflows and features to create beautiful presentations, decks, and tell stories.
Chronicle is another tool I discovered that entered the same space. Chronicle aims to build fast, interactive presentations that are effortlessly beautiful and suited for founders, modern teams and the world's best storytellers. Whenever you create a new presentation, it can happen that you find yourself spending hours finessing slides, jumping back and forth between different fonts, colors and positioning choices. Chronicle is here to safe your time and boost your creativity. By offering pre-designed building blocks, Chronicle has already done the messy work for you so you can focus on actually building your presentation and telling your story.
But Chronicle not only gives you the possibility to create beautiful presentations, it seems like it is also aiming to create a dedicated space to actually present your story, since it features interactive conversations, polls, and live reactions to keep your audience engaged. On top of that, Chronicle also lets you connect the tools you are already using to create content for your presentations, so you can turn your stories into a window to your work. Connect seamlessly and live-link all your tools.
In general, Chronicle set itself the mission to build a new format that is nothing like slides, a lightning fast, delightfully inclusive and beautiful tool to create the future of presentations. Chronicle is still in a closed phase, which means to can apply for early access right now by signing up on its website.
---
Mental Wealth
➢ We're Always Training Something – "Every day, we go through a set of actions that is training our minds in the long term. Sometimes we're training intentionally: we meditate, practice focus, get ourselves to start a workout, resist temptations, etc. Mostly, though, we're training unintentionally: when you press snooze on the alarm clock, look at social media for 30 minutes, beat yourself up for something you're not doing … these are probably things you've already trained yourself to do, and you're reinforcing them each time you do them."
➢ How to simplify your life – "This isn't a long essay because that would defeat the purpose. Writing 101 ways on how to simplify your life would become complicated by the time I hit number 9 and in this case, less is more. Now, don't get me wrong. Lists of ways and idea's to simplify things are incredibly useful. However, the core idea behind this post is to identify the two basic principles of simplifying. Here's how to simply simplify your life."
➢ What to Do When You Never Feel Good Enough – "Are you a good enough friend, employee, partner, or parent? Are you thin, attractive, smart, and nice enough? If you have doubts about yourself, you're not alone. In fact, clinical psychologist Ronald D. Siegel has heard them from many of the clients he's worked with over nearly 40 years—and grappled with them himself, despite being an assistant professor at Harvard Medical School."
➢ Is Self-Care Making Us Lonely? – "For Anna Pepe, alone time alone is nonnegotiable. It's something the 24-year-old is vocal about on social media, where she has about 35,000 followers on Instagram and 121,000 on Twitter. On April 9, she tweeted, "distancing yourself from those who don't value your time and energy is self care." "Self-care" can mean a lot of things these days. Pepe, a manifestation coach and hypnotherapist in Philadelphia, defines it as something that puts her in a good position to ensure she's prepared for what the universe has for her. At the bare minimum, that usually requires a morning meditation, and sometimes she'll take time for herself throughout the day too, perhaps in the form of another meditation or a walk without headphones."
---
Do not miss out on this …
These are paid promotions or affiliate links to support Creativerly. If you are interested in putting your tool, product, or resource in front of over 1800 creative minds, consider advertising in Creativerly and book a sponsor or classified ad spot. Find all the important information at creativerly.com/advertise.
---
From the archive
On June 20th 2021 I wrote about ...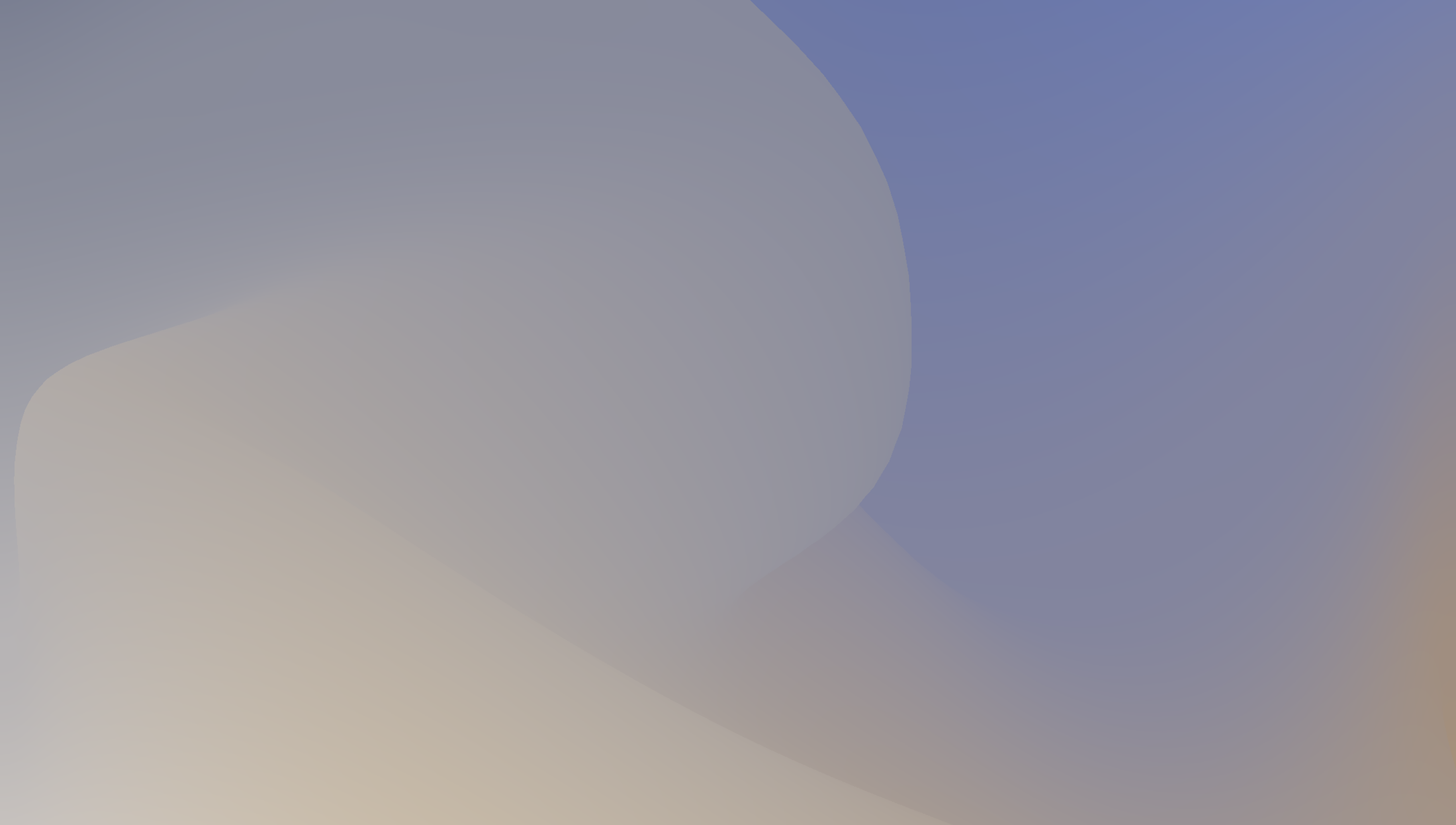 ---
Appendix
➢ ICYMI
New sponsor und classified ad spots within Creativerly are now available. There are still spots available in August and September. To learn more about the advertising options in Creativerly, head over to creativerly.com/advertise and get in contact. Creativerly gives you the possibility to present your app, tool, software, newsletter, resource, job posting, in front of over 1800 creative minds.
➢ Quick Bits
---
Twitter thoughts
---
👋
Till next time!
Share or forward this newsletter to your friends, if they are also looking for creativity and productivity-boosting tools and resources. If you need help to discover your next favorite task management, note-taking, or PKM app, Creativerly delivers the insights you need. Creativerly is an indepentend publication and I am writing and maintaining it in my free-time. You can support Creativerly and my work by sharing it with the world,
booking an advertising spot
, or by
buying me a coffee
.
---
Some of the links in my newsletter and my blog posts are affiliate links. Those links are marked by an asterisk. If you buy something through the link, the product will not cost you anything more, but I will receive a small commission which not only supports Creativerly and my work but also helps me to keep this publication a sustainable side-project.